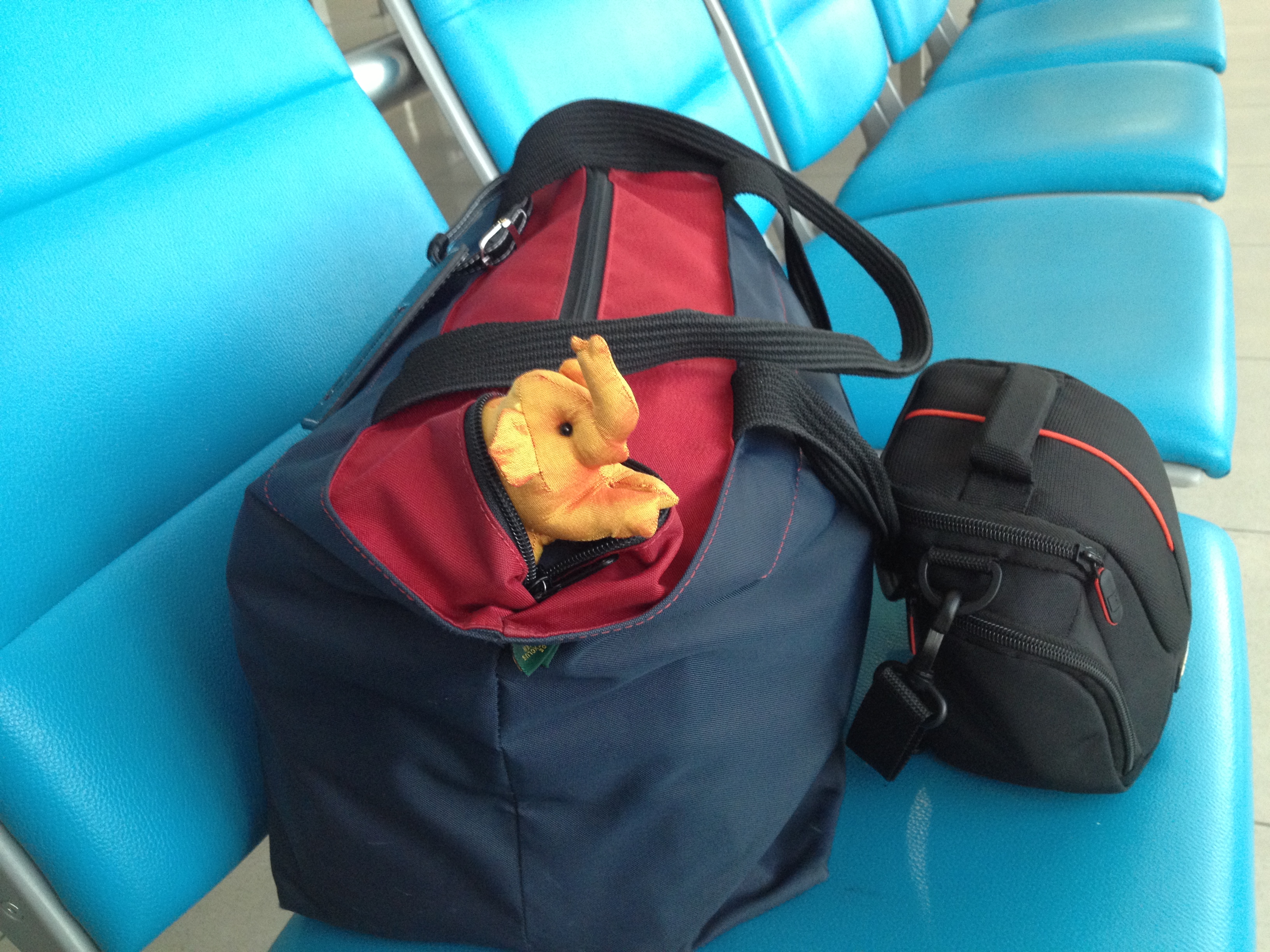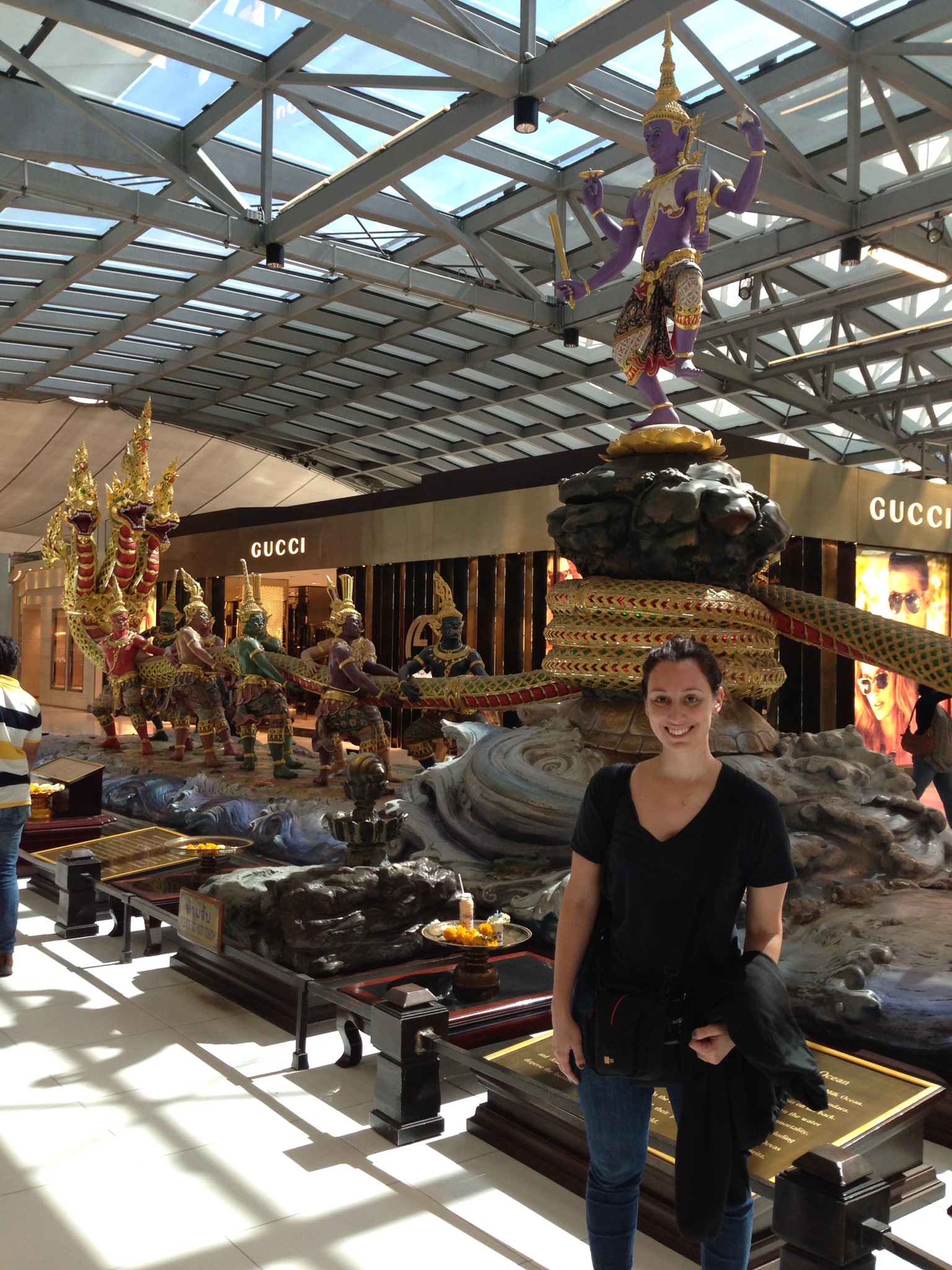 After two crazy days in Bangkok and acclimating to the time change, we were off to Siem Reap, Cambodia. Friends who visited Thailand said that if we were in the region, we could not miss Angkor Wat. After reading about it, I knew we had to go. So we packed up Phu and our suitcases, and off we went!
Siem Reap Cambodia – How To Get There
All of our flights within the region were on Bangkok Airways. We flew with them from Bangkok to Siem Reap, from Siem Reap to Chiang Mai, from Chiang Mai to Koh Samui and from Koh Samui back to Bangkok. They were affordable, comfortable, and we felt safe at all times. The snacks and drinks they served were quite tasty as well! We booked all of our flights through American Express so we earned points too!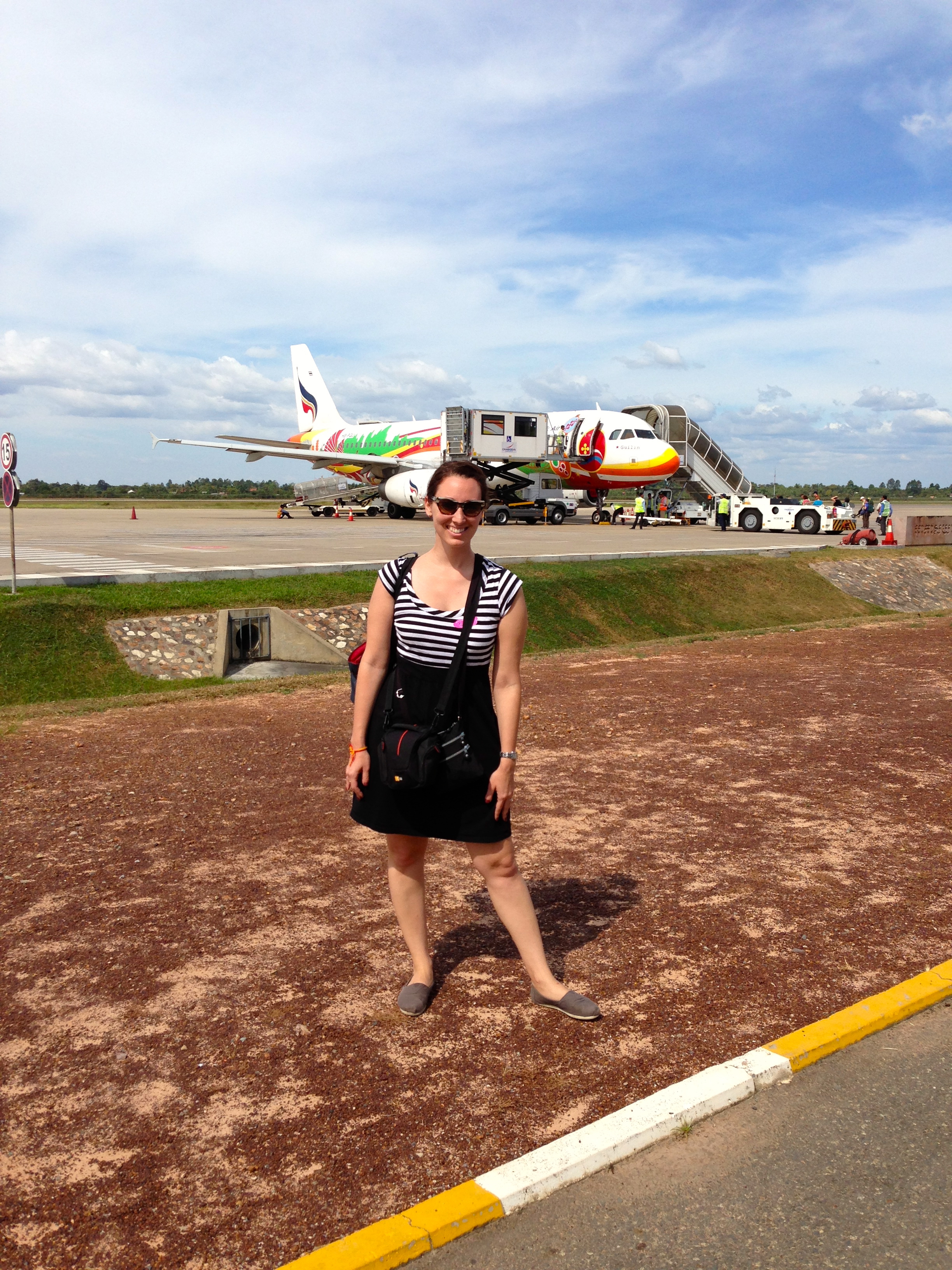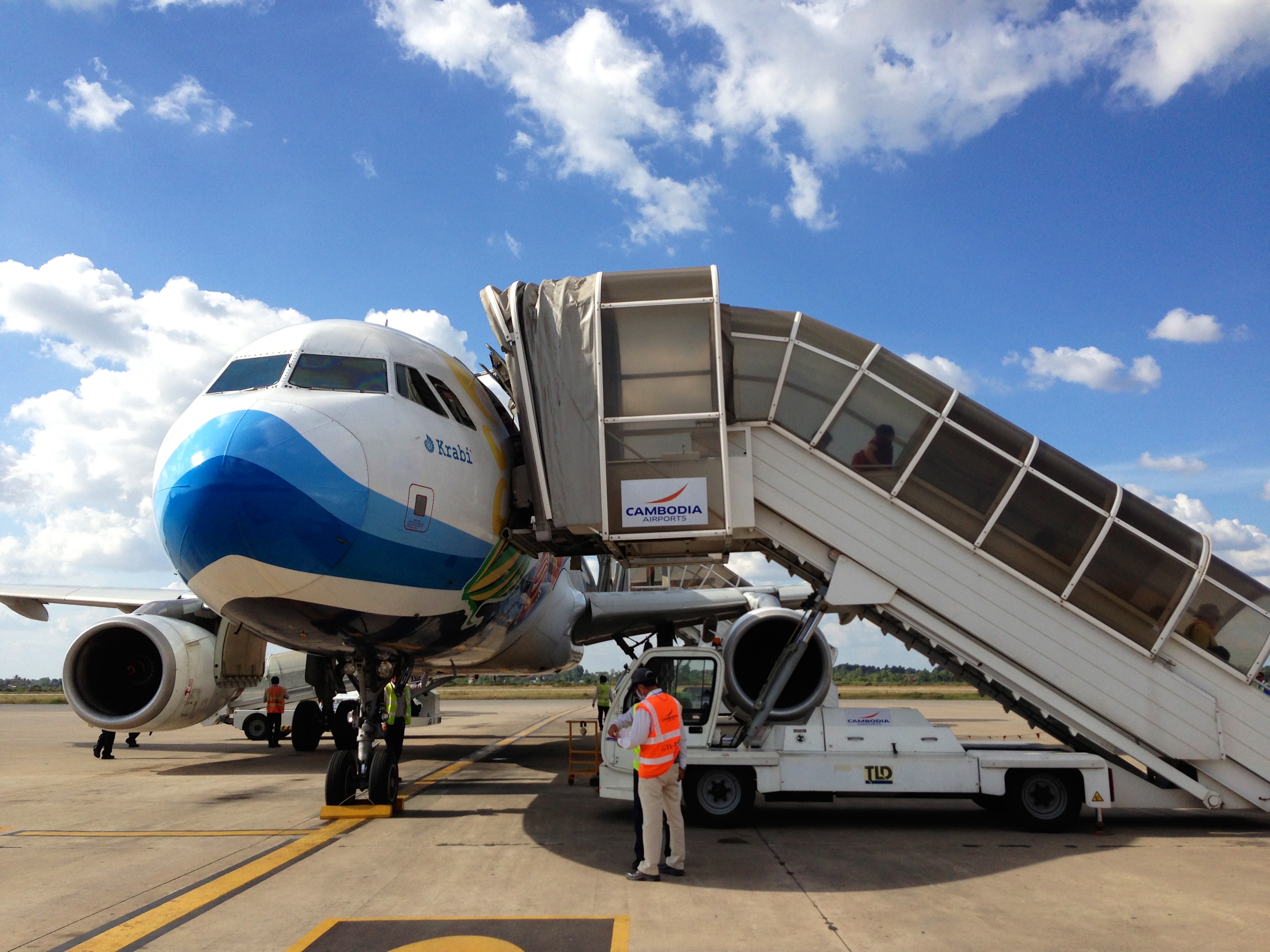 Siem Reap Cambodia – Where to Stay
When I was originally looking for a hotel in Siem Reap, I wanted a clean and affordable place to stay.  When I found Tara Angkor, I was really excited by how great it looked online and by all of the great reviews on Trip Advisor. It was also only $86 a night, with breakfast included! When we arrived, we were blown away! The service was impeccable, the breakfast was delicious and varied by day, the rooms were spotless, and the pool was lovely.  Upon arrival, the staff decorated our bed and bathtub with flower petals to celebrate our honeymoon. We were a short and inexpensive (~$2.00) tuk tuk ride away from Pub Street, and a short walk to the Khmer Ceramics & Fine Arts Centre. We would definitely stay here again, and would highly recommend Tara Ankgor to friends!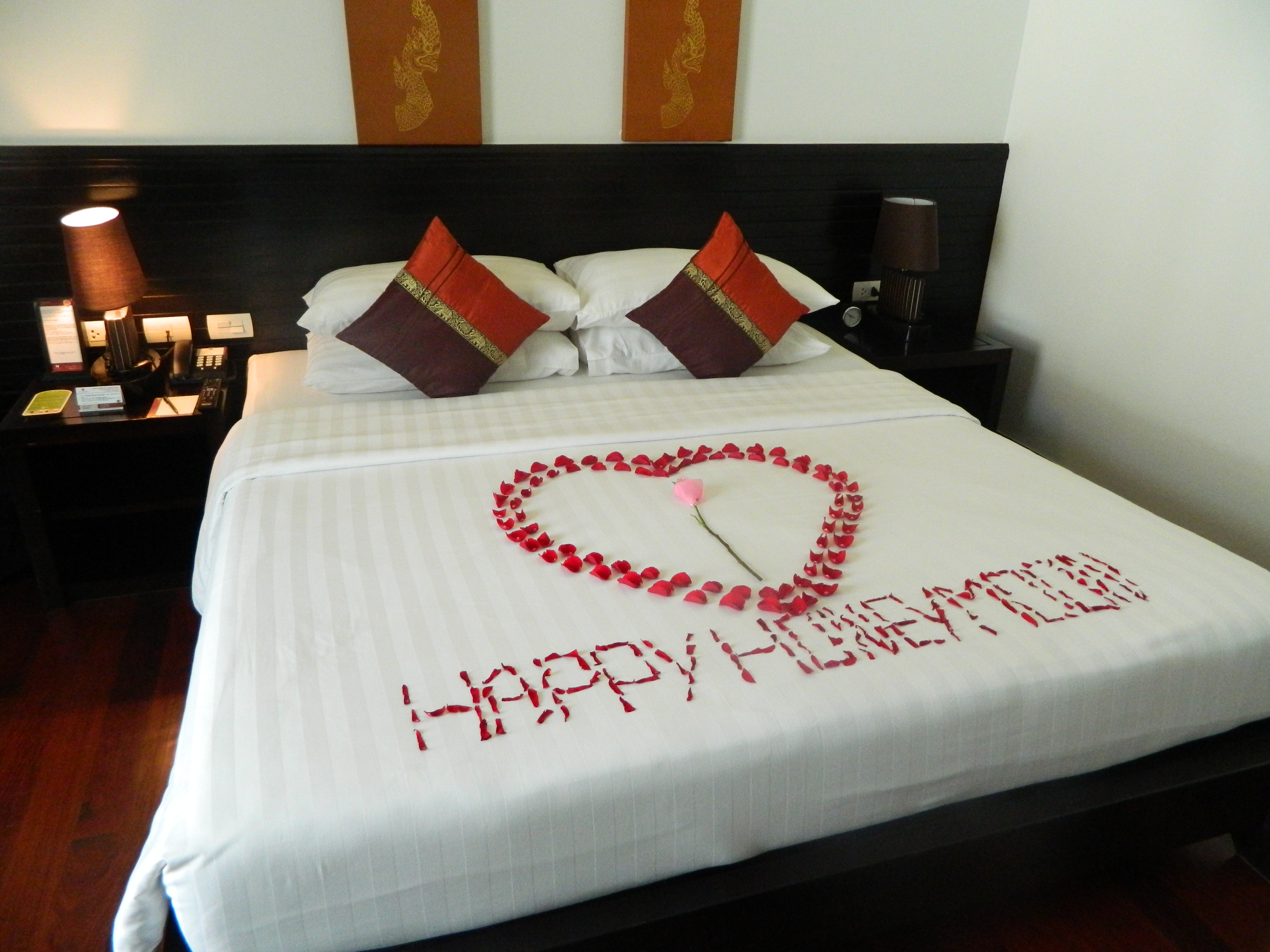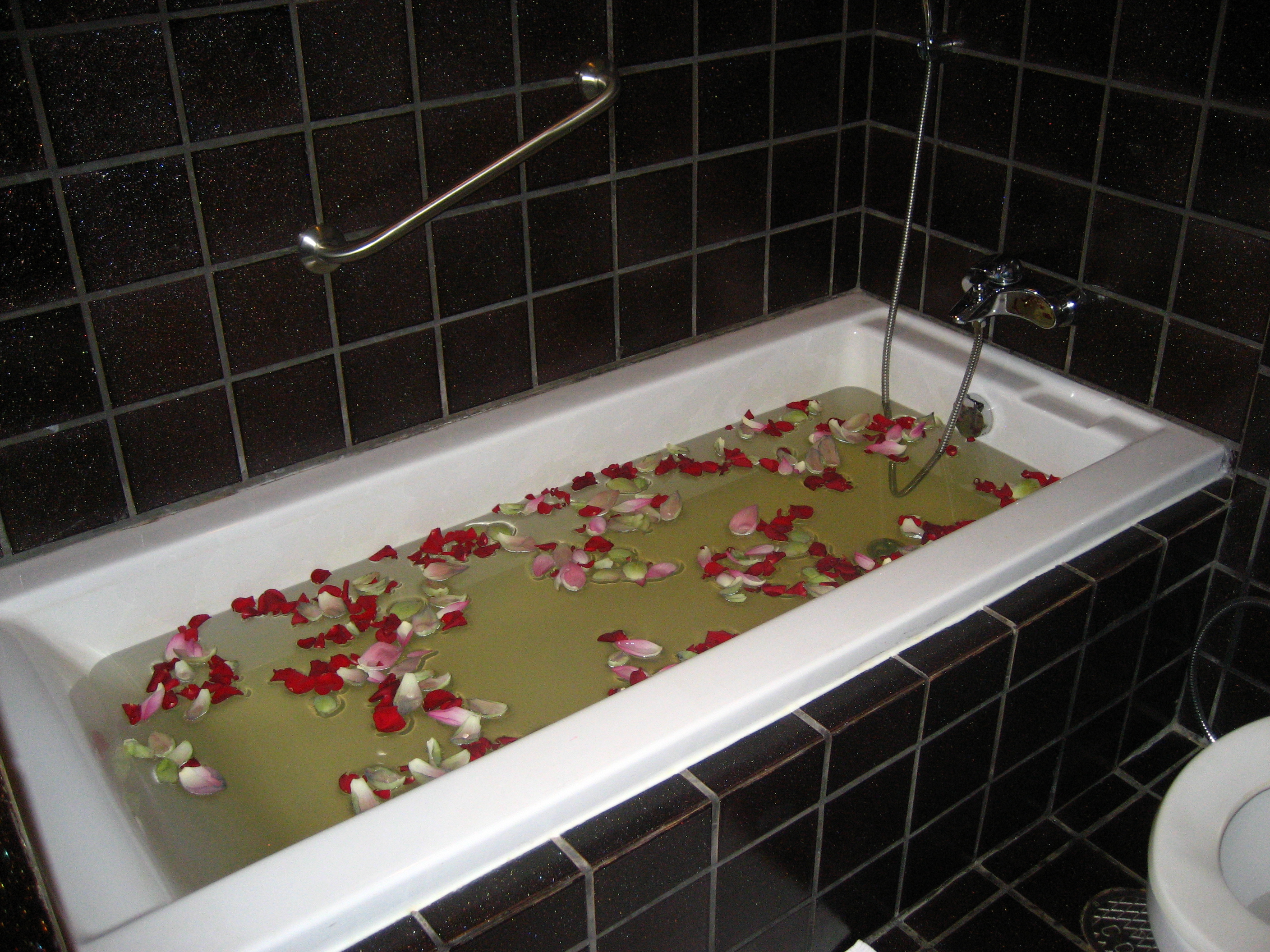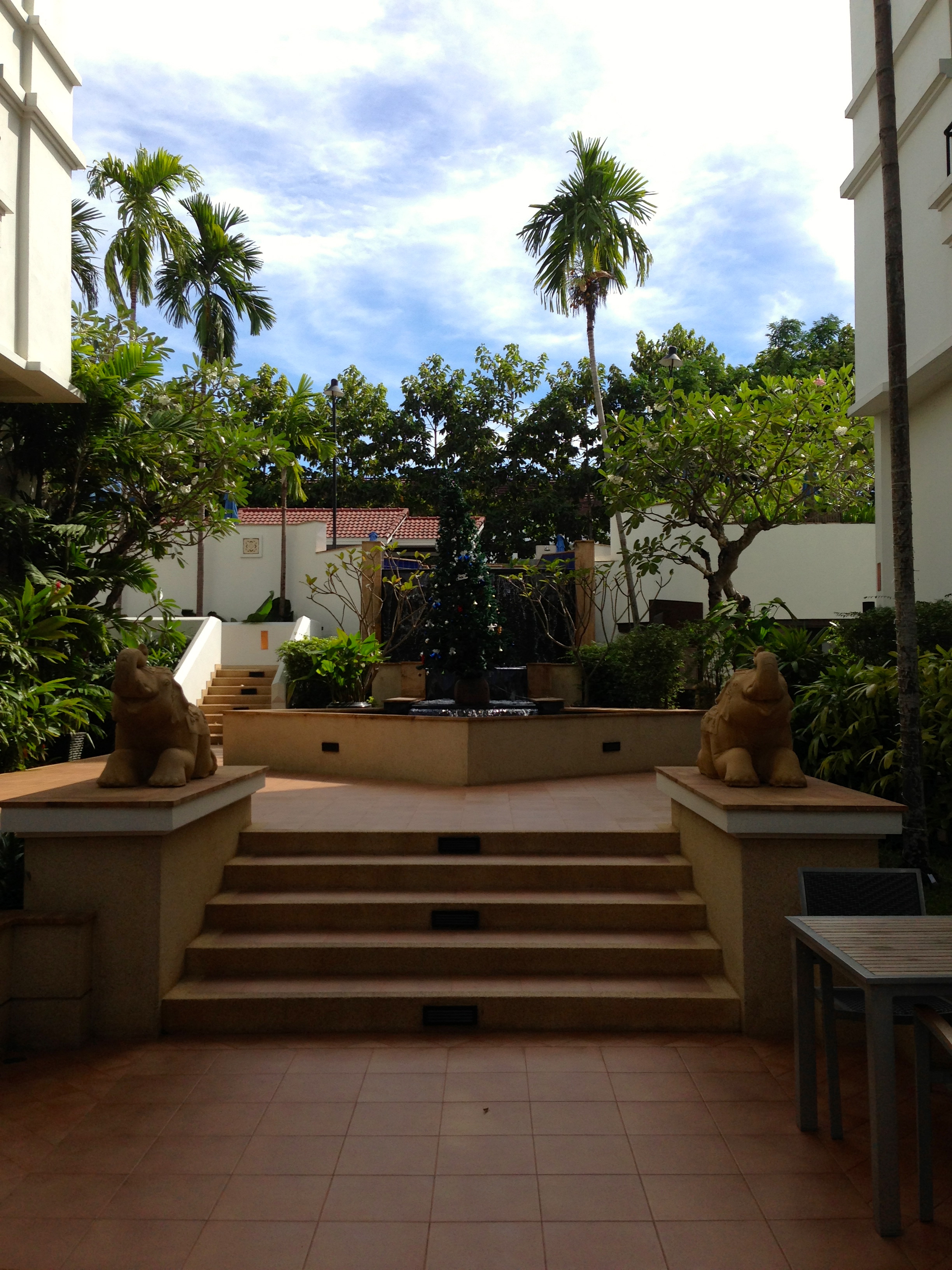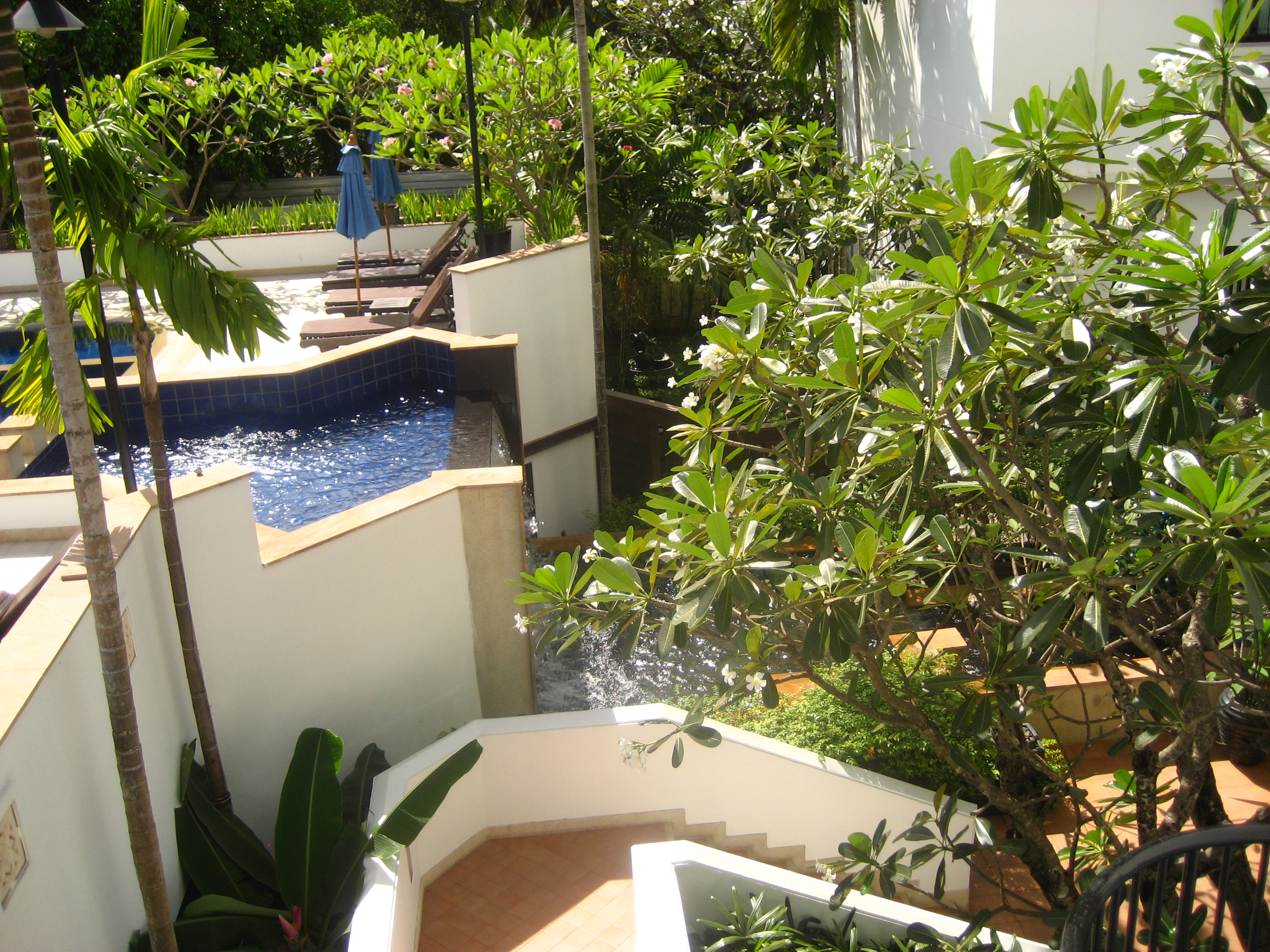 Siem Reap Cambodia – What to Do
I received David's name from a friend. My friend's family had just visited Siem Reap with David as their private guide. They were quite impressed with his knowledge of the area, the sites, and his English. They also loved being transported around in his air conditioned SUV.  I inquired via email to check his availability, and thankfully he was free while we were set to be in town!
On our first morning, after breakfast, David picked us up at the Tara Angkor and we were off. First we visited the Floating Village, and then we went to Beng Melea. It was a long and HOT day. We were thankful to be in air conditioning to and from our destinations.
On our second day, we did the sunrise tour at Angkor Wat. David picked us up at the Tara Angkor at 4:30AM and drove us to Angkor Wat. He made sure we had an excellent spot for the sunrise! He also acted as our unofficial photographer. After sunrise, we wandered through the three levels of Angkor and the remainder of the grounds. The structures and engravings were beautiful. After two hours of wandering we headed back to the hotel for a shower and breakfast. David picked us up after breakfast and drove us to Ta Prohm, Angkor Thom and Bayon. We were awestruck by how beautiful the temples were. The pictures don't even do them justice.
Floating Village
One of the first places we visited with our guide was the Floating Village. It was unlike anything we had ever seen before. We climbed into our boat and off we went.
The water was calm and many of the villagers were out and about.  Many of the villagers live in homes on stilts that are over 30 feet high! Others live in homes right on the water. Our guide explained that when the water levels change, the villagers are forced to relocate. We watched as some of the villagers were building a new home on the water. It was really amazing to watch. While many of the villagers didn't have running water we did notice that many had iPhones. It was an interesting dichotomy!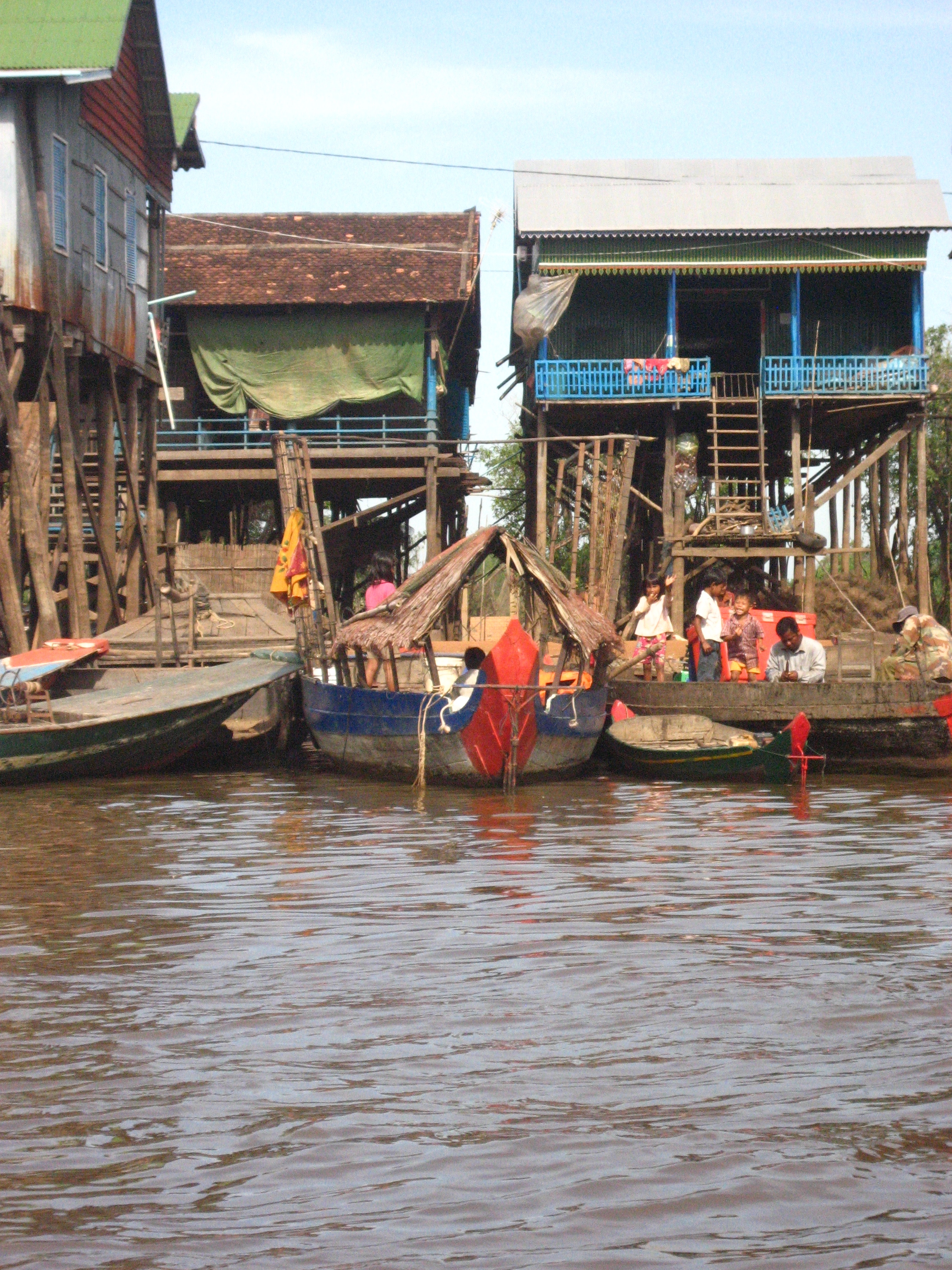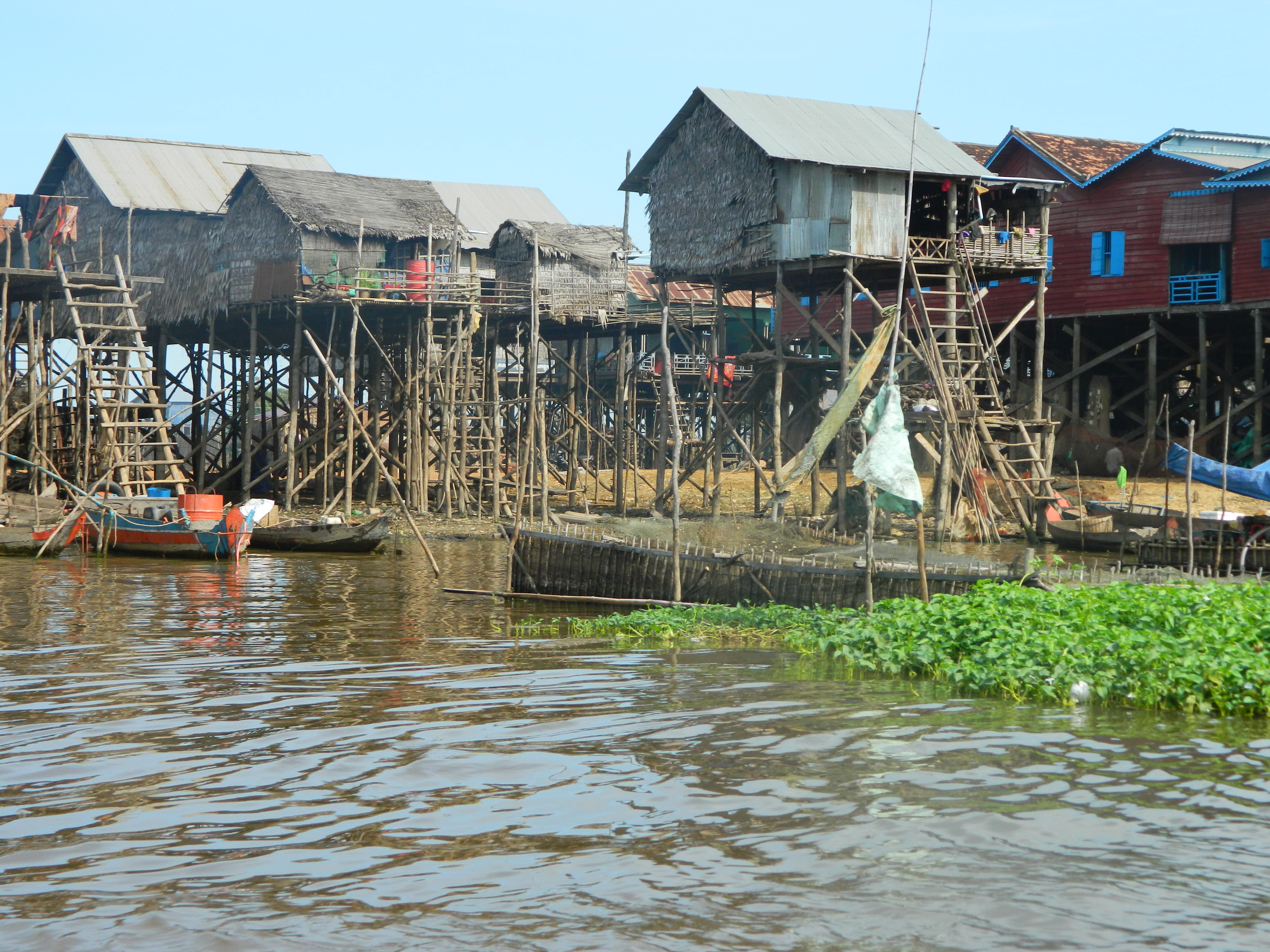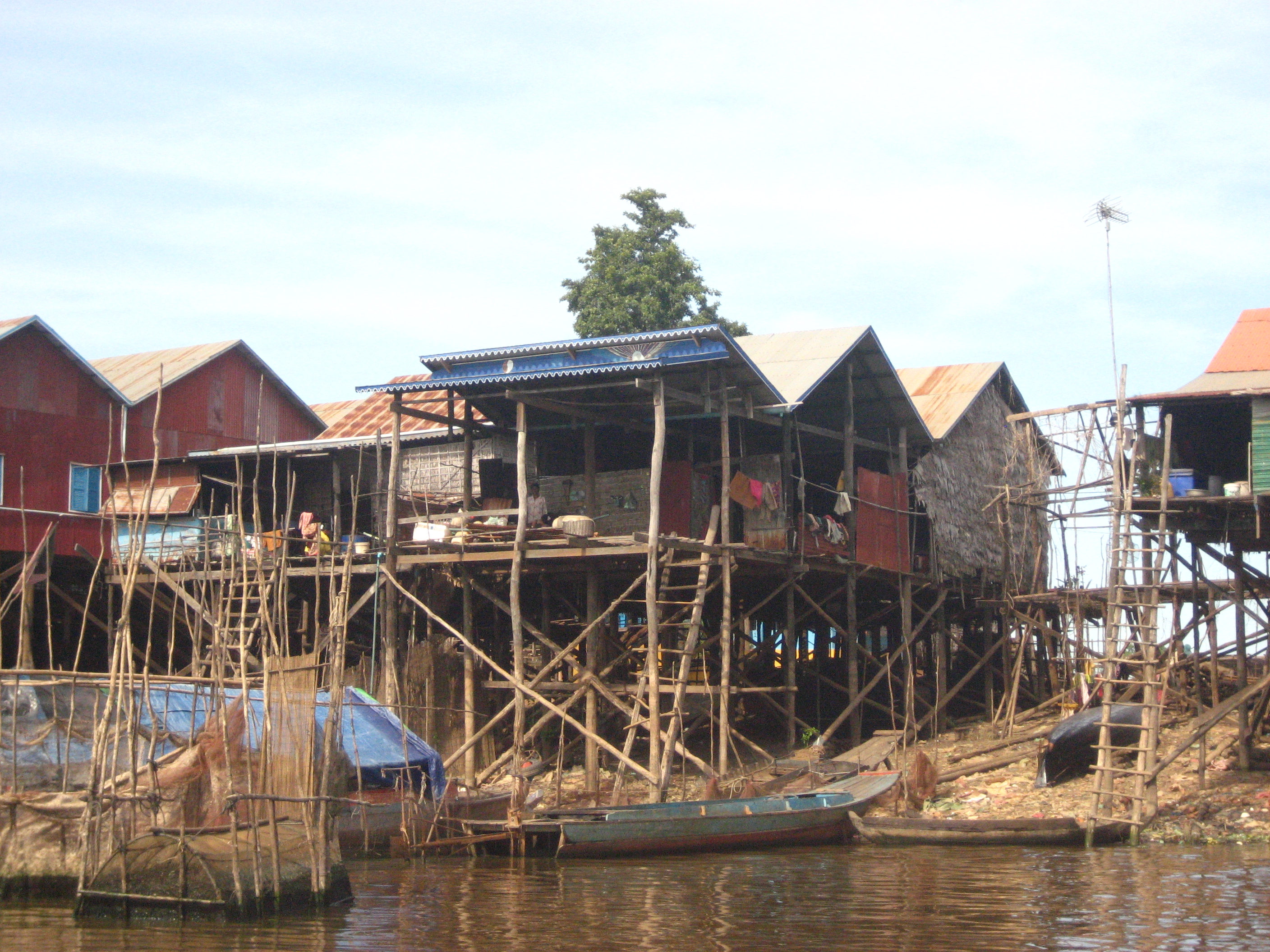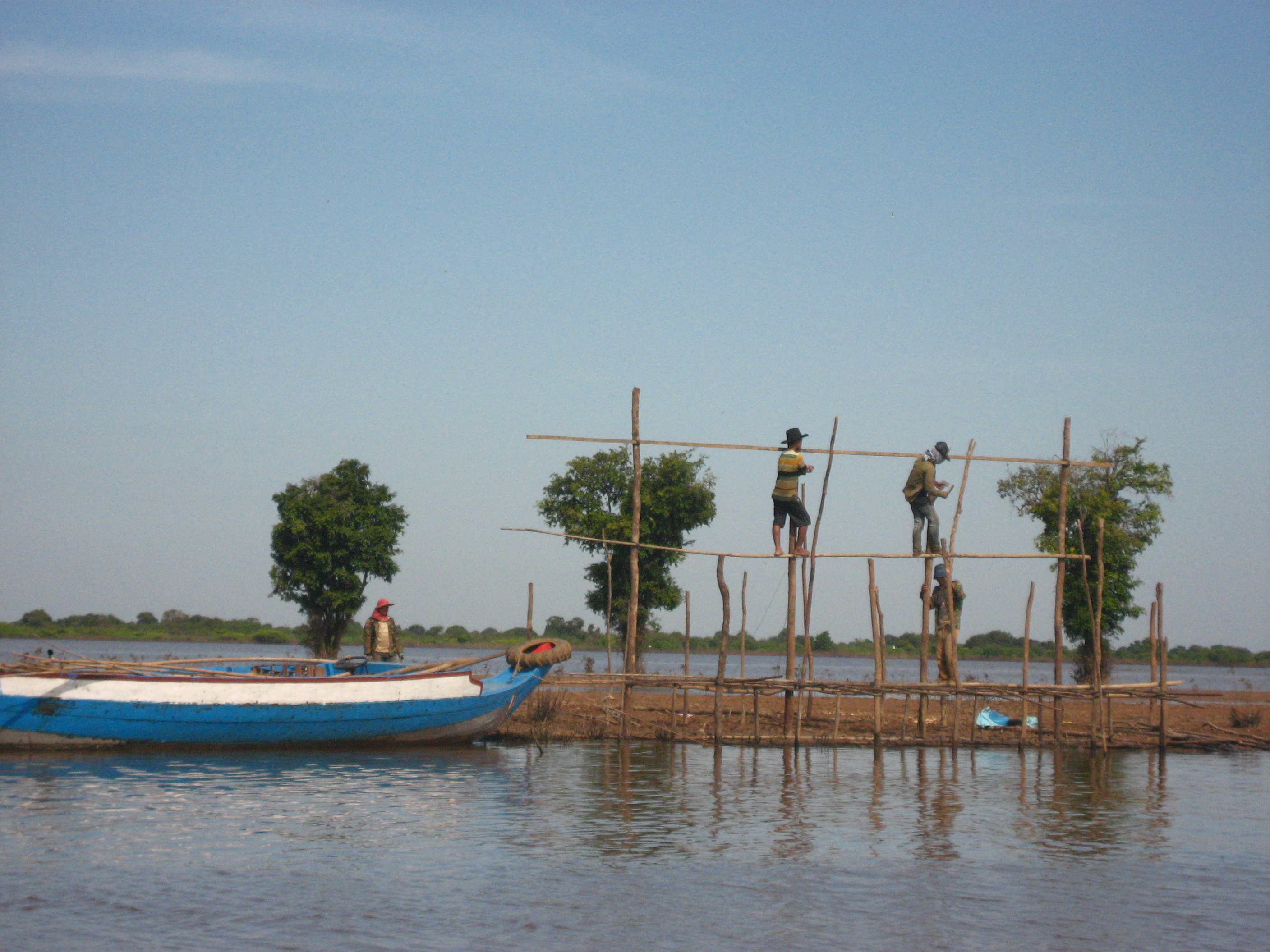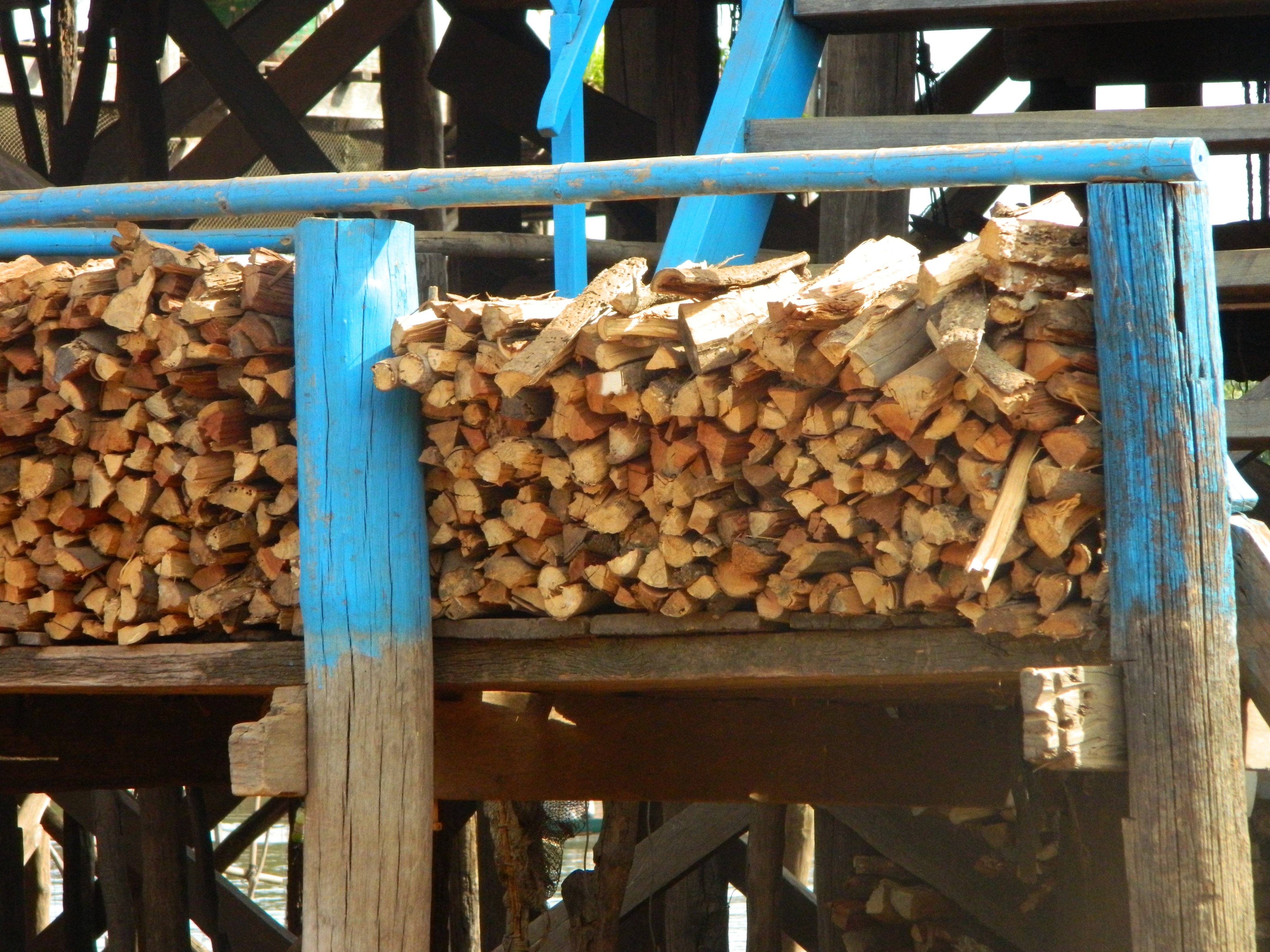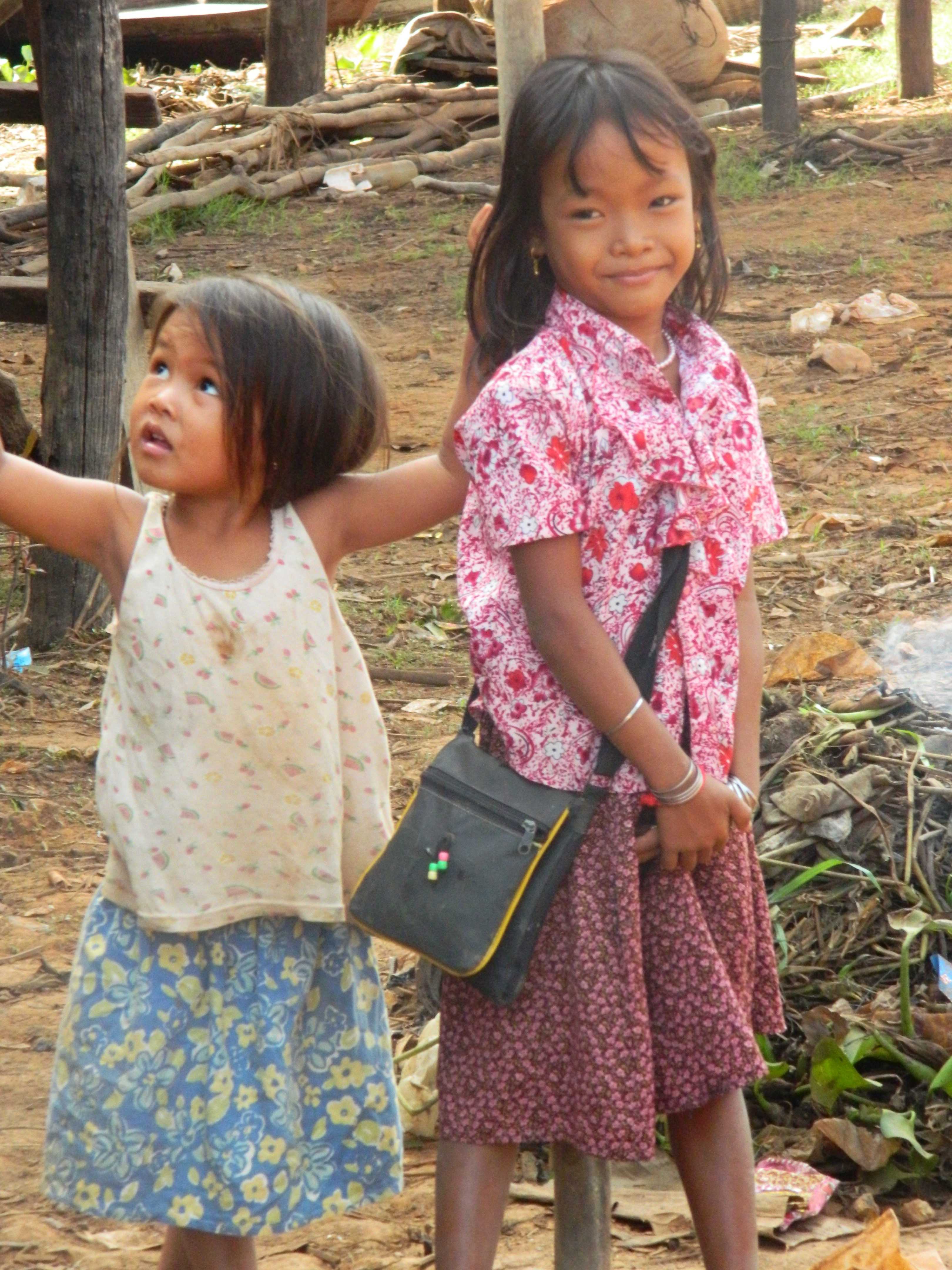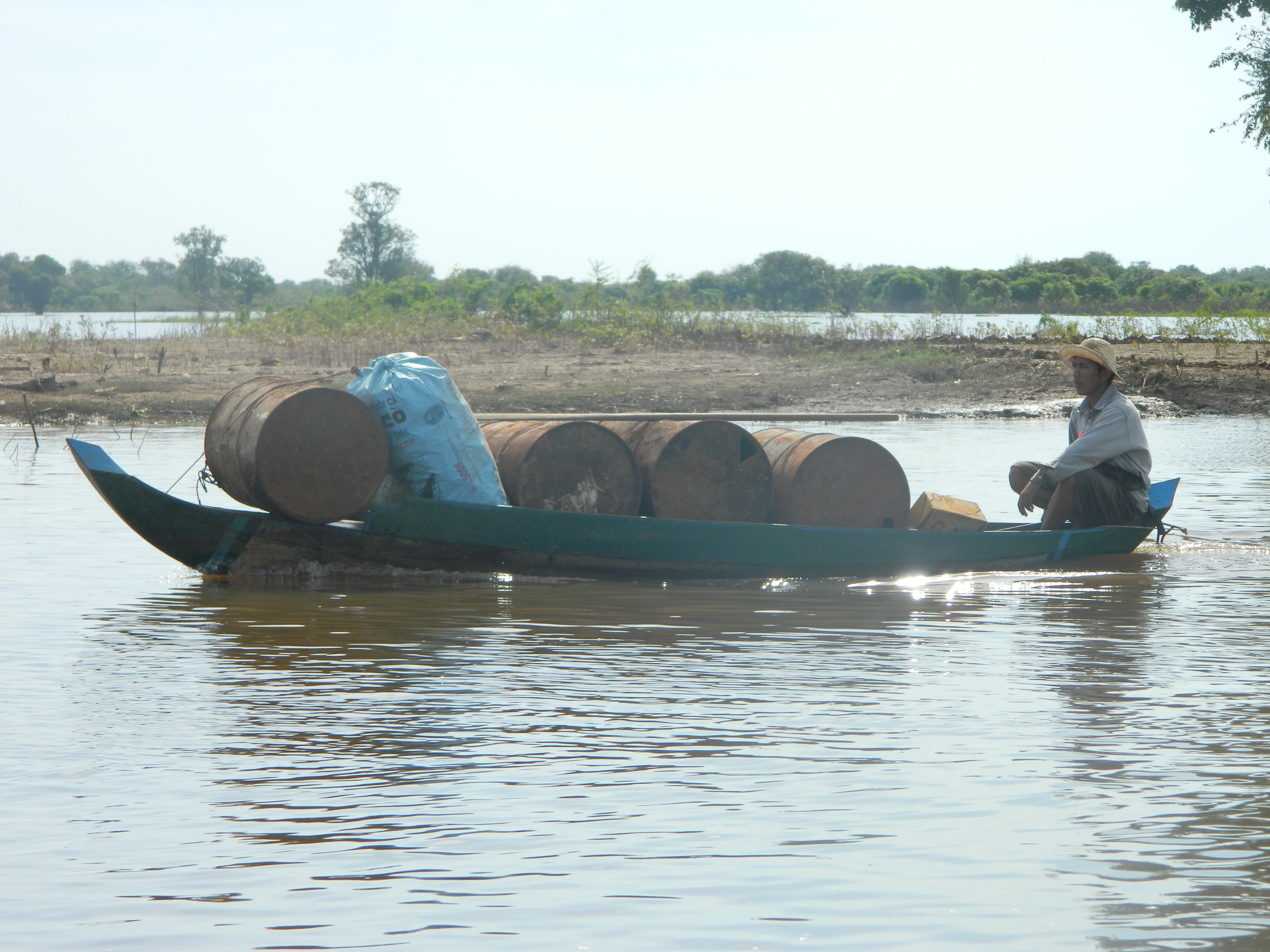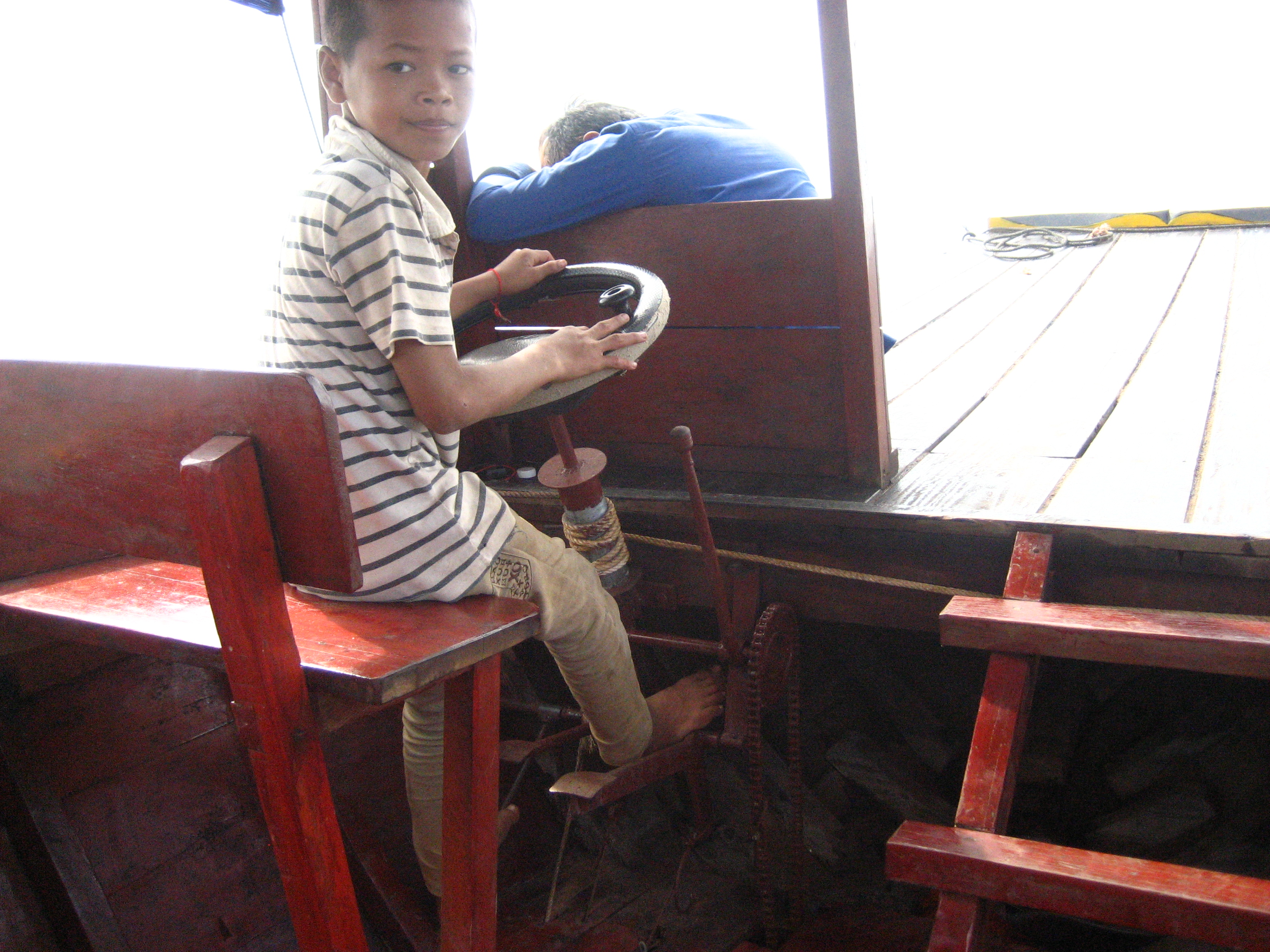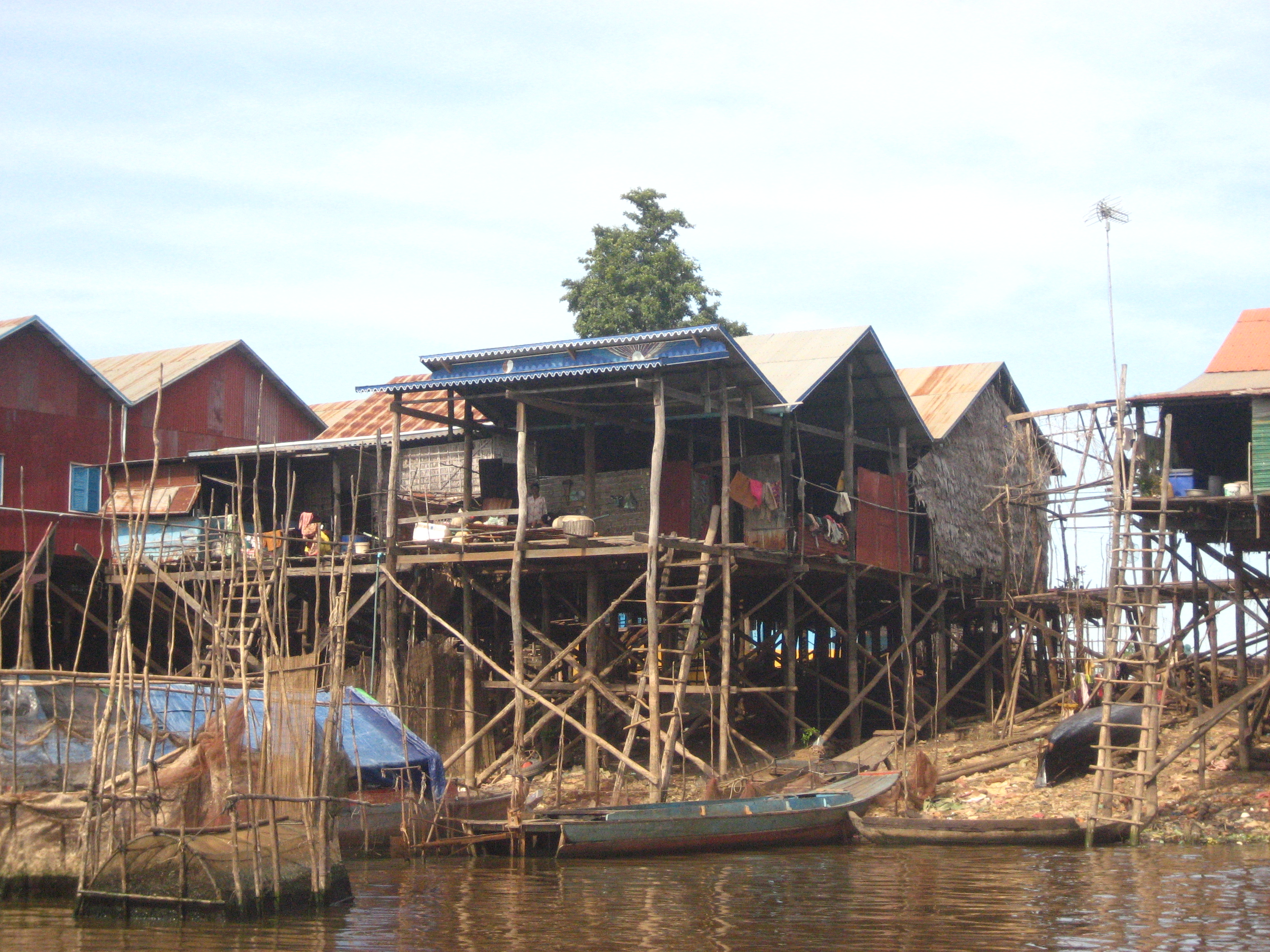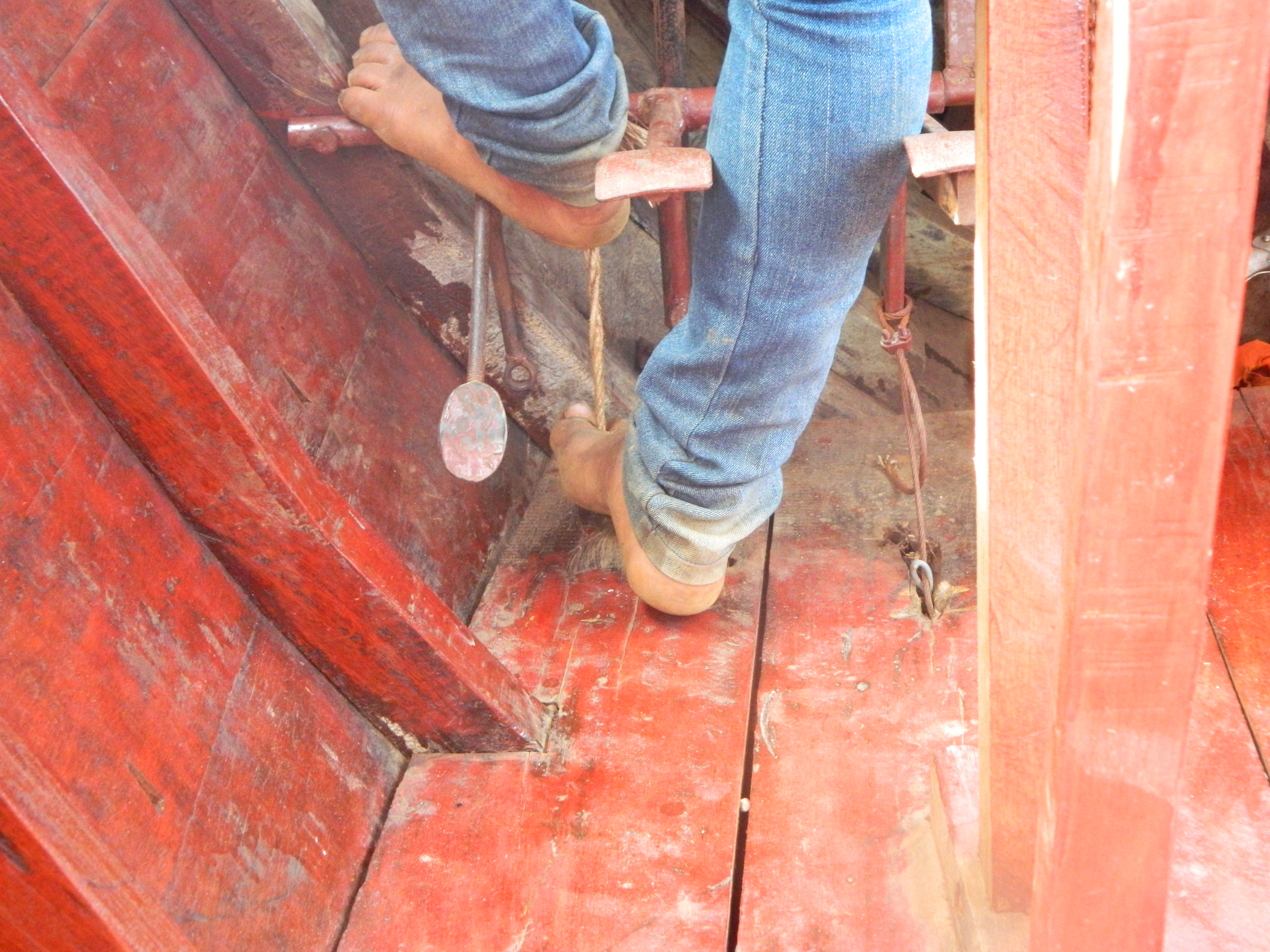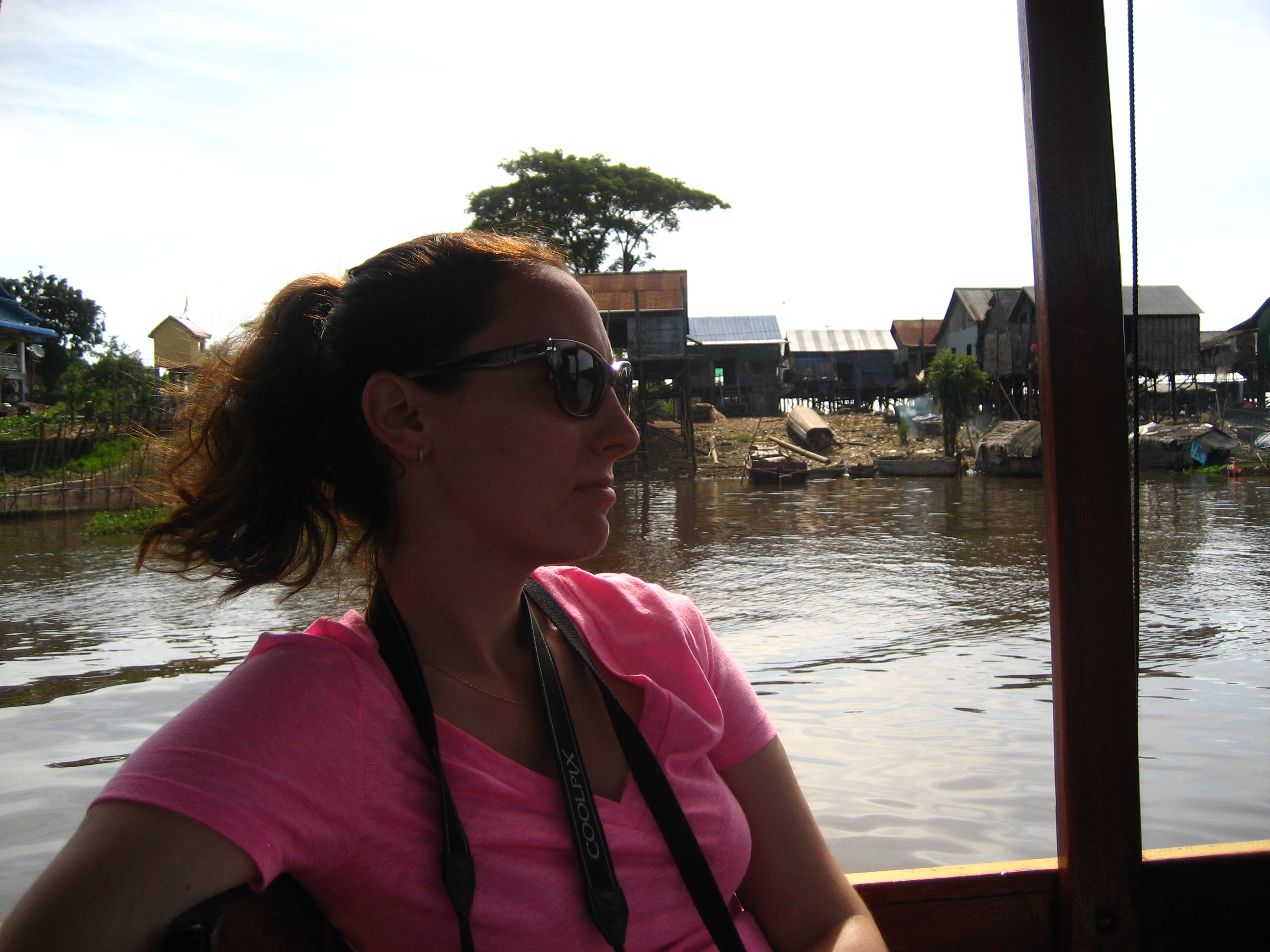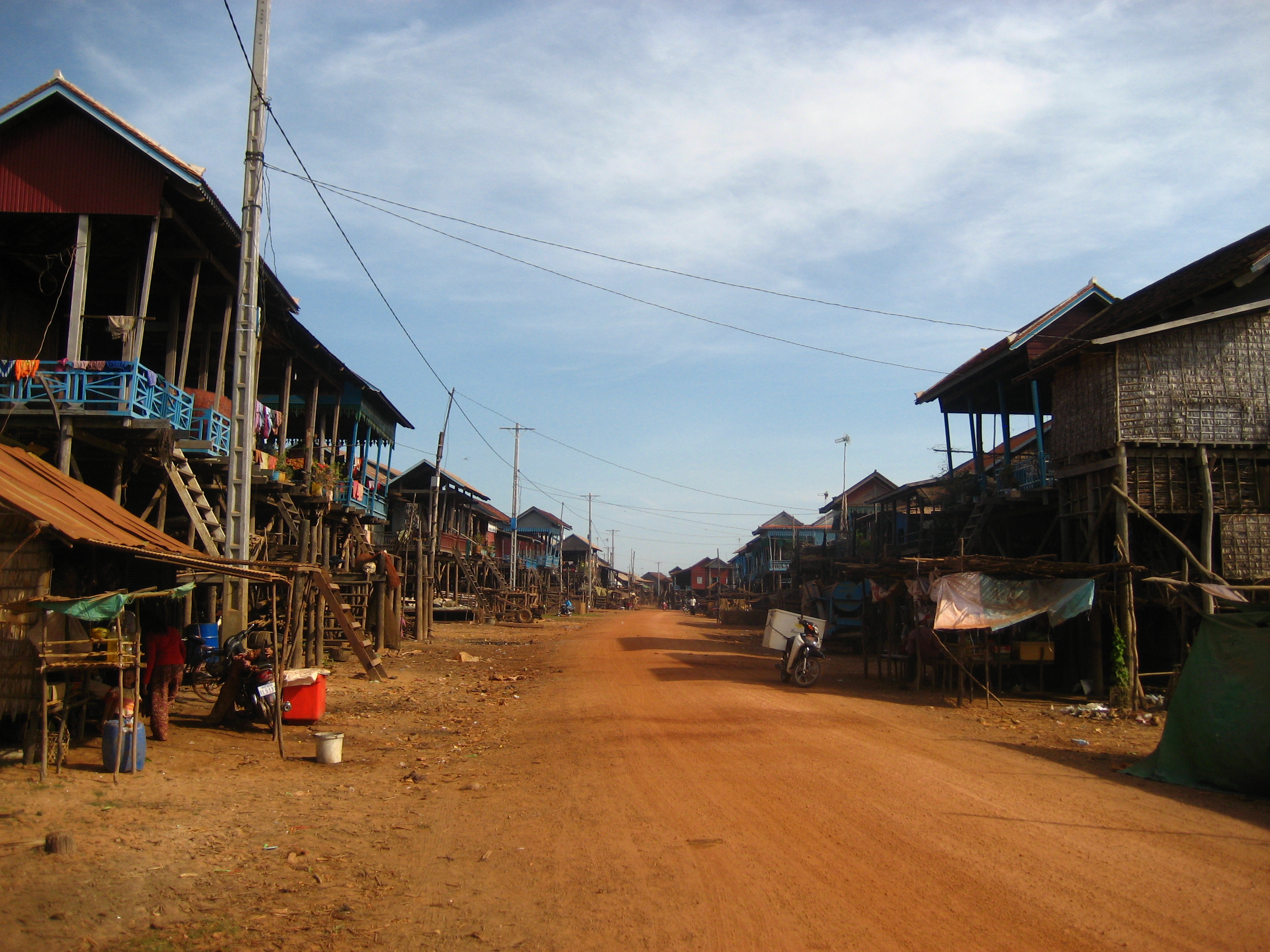 Beng Melea is a temple in the Angkor Wat period located about 25 miles east of the main group of temples at Angkor, on the ancient royal highway to Preah Khan Kompong Svay. It was built using mostly sandstone. Much of the temple has collapsed but has been made safe for tourists to wander. The temple is surrounded by trees with branches hanging low. It really is quite beautiful.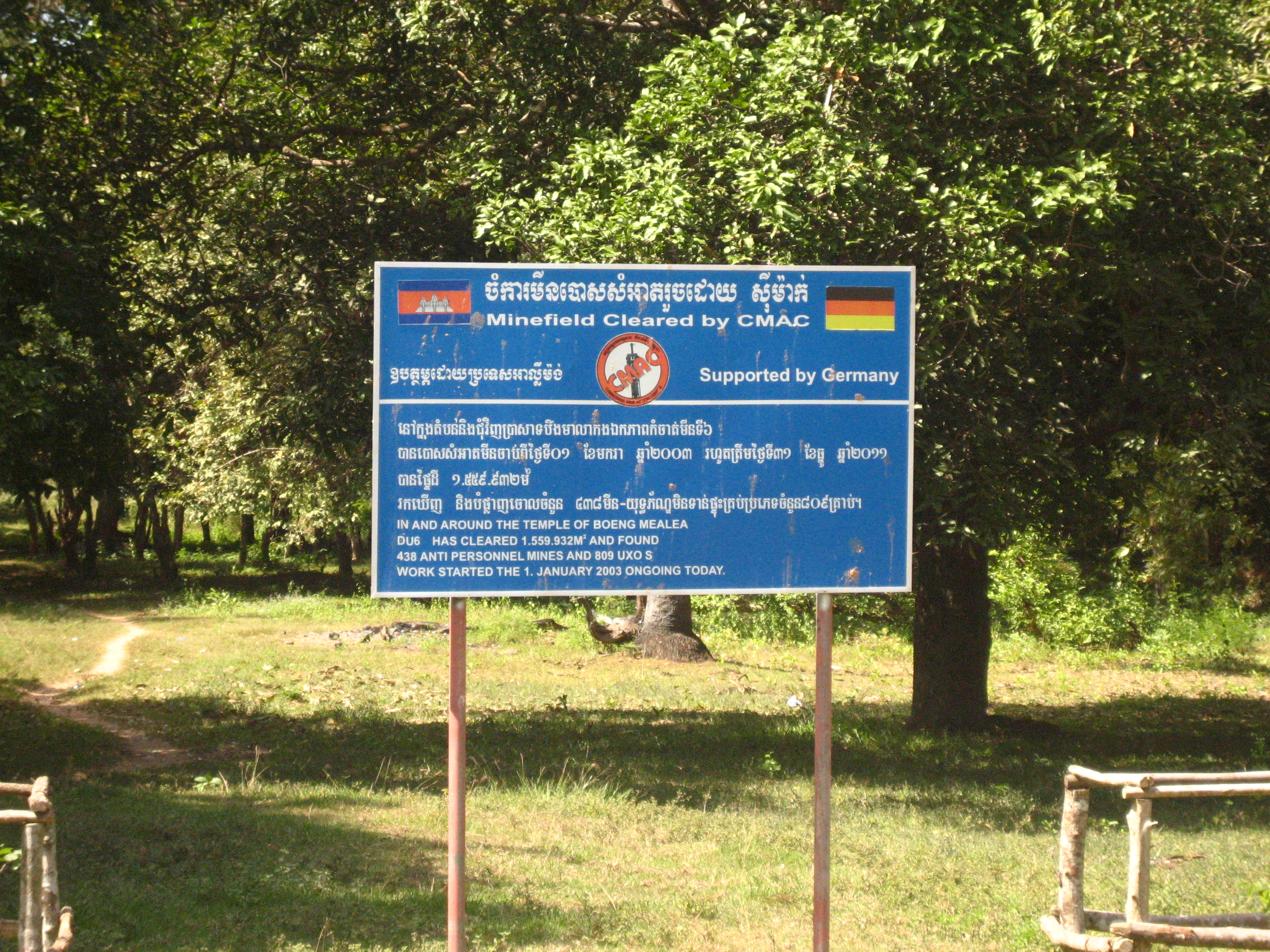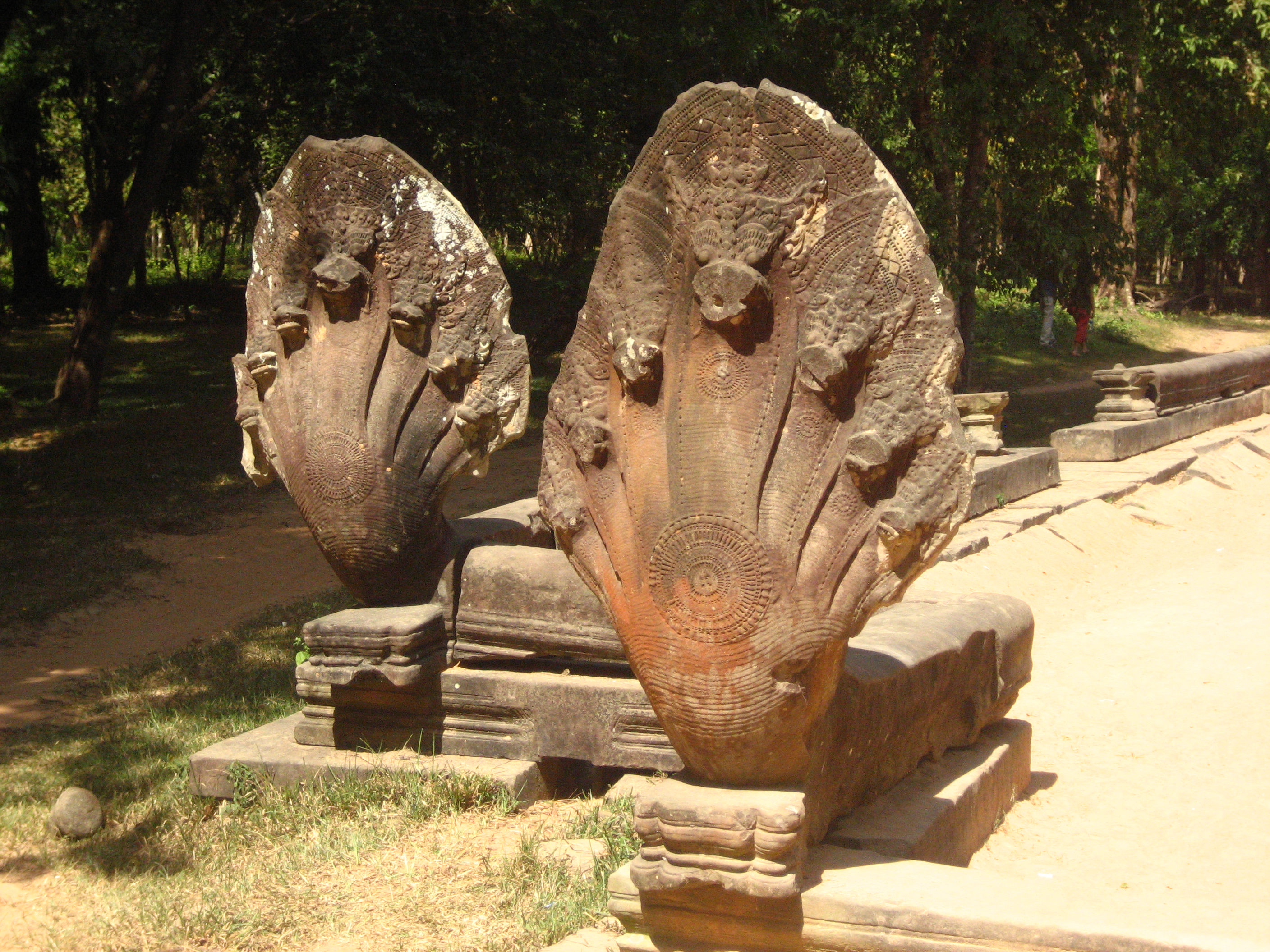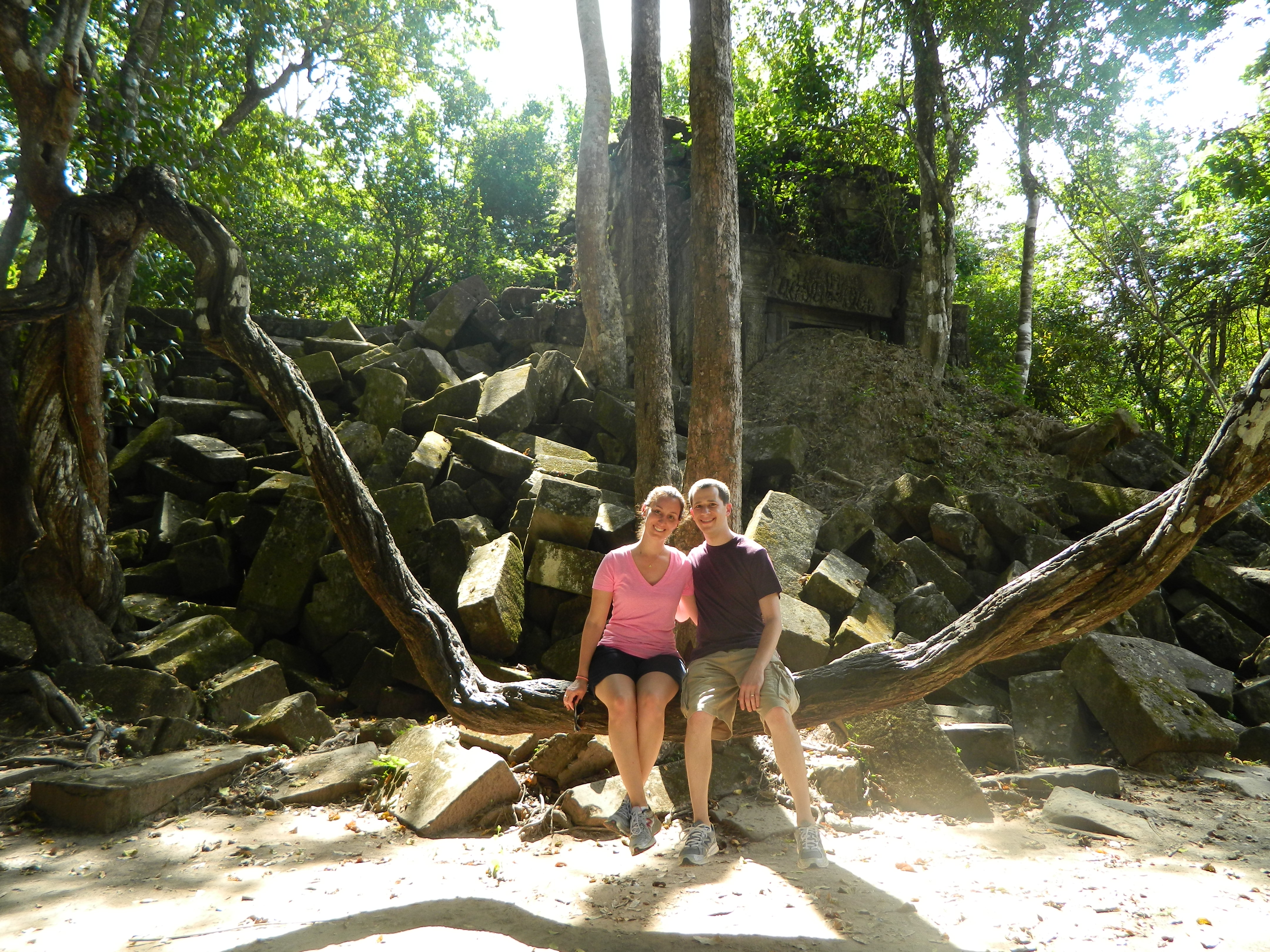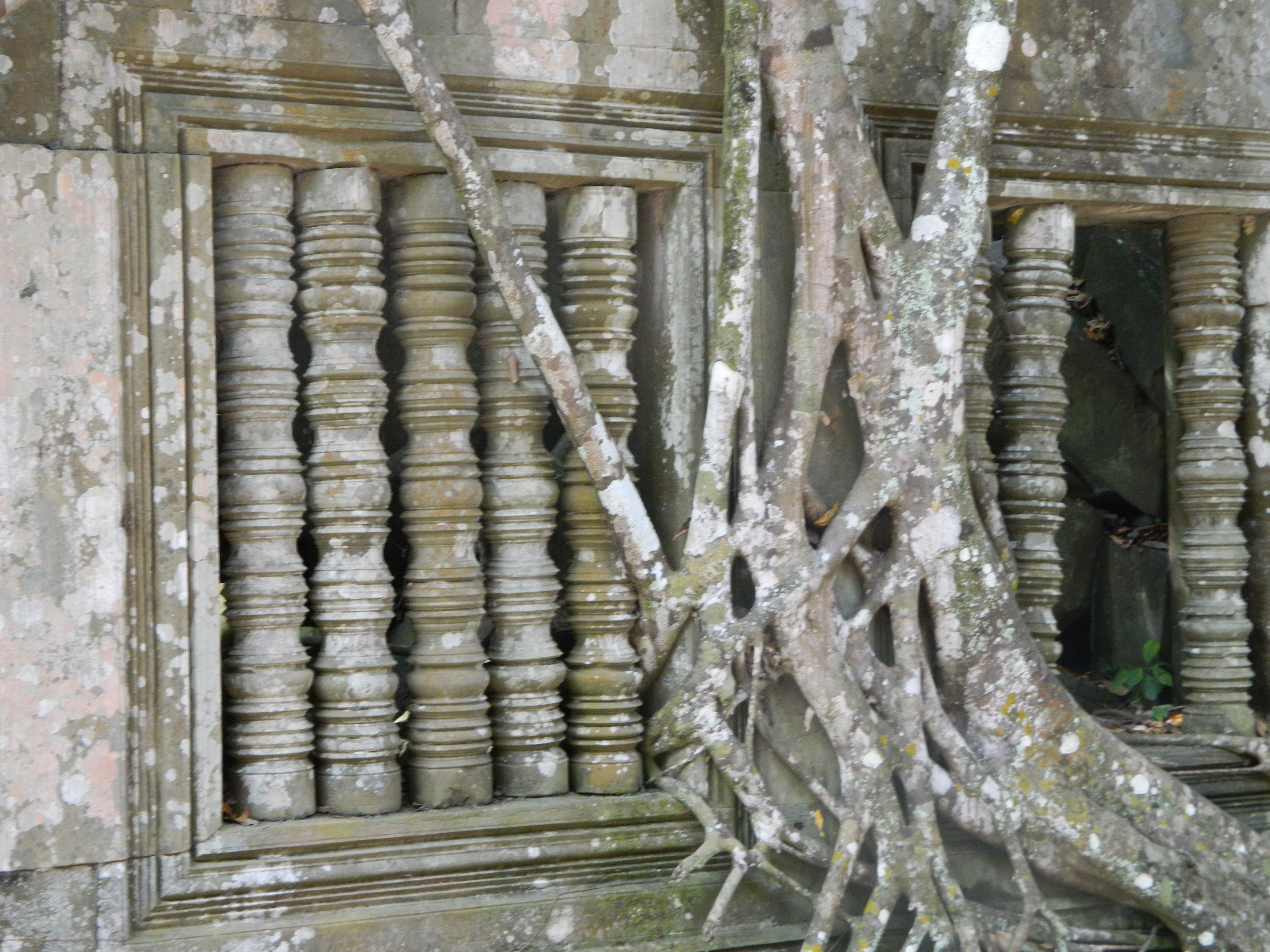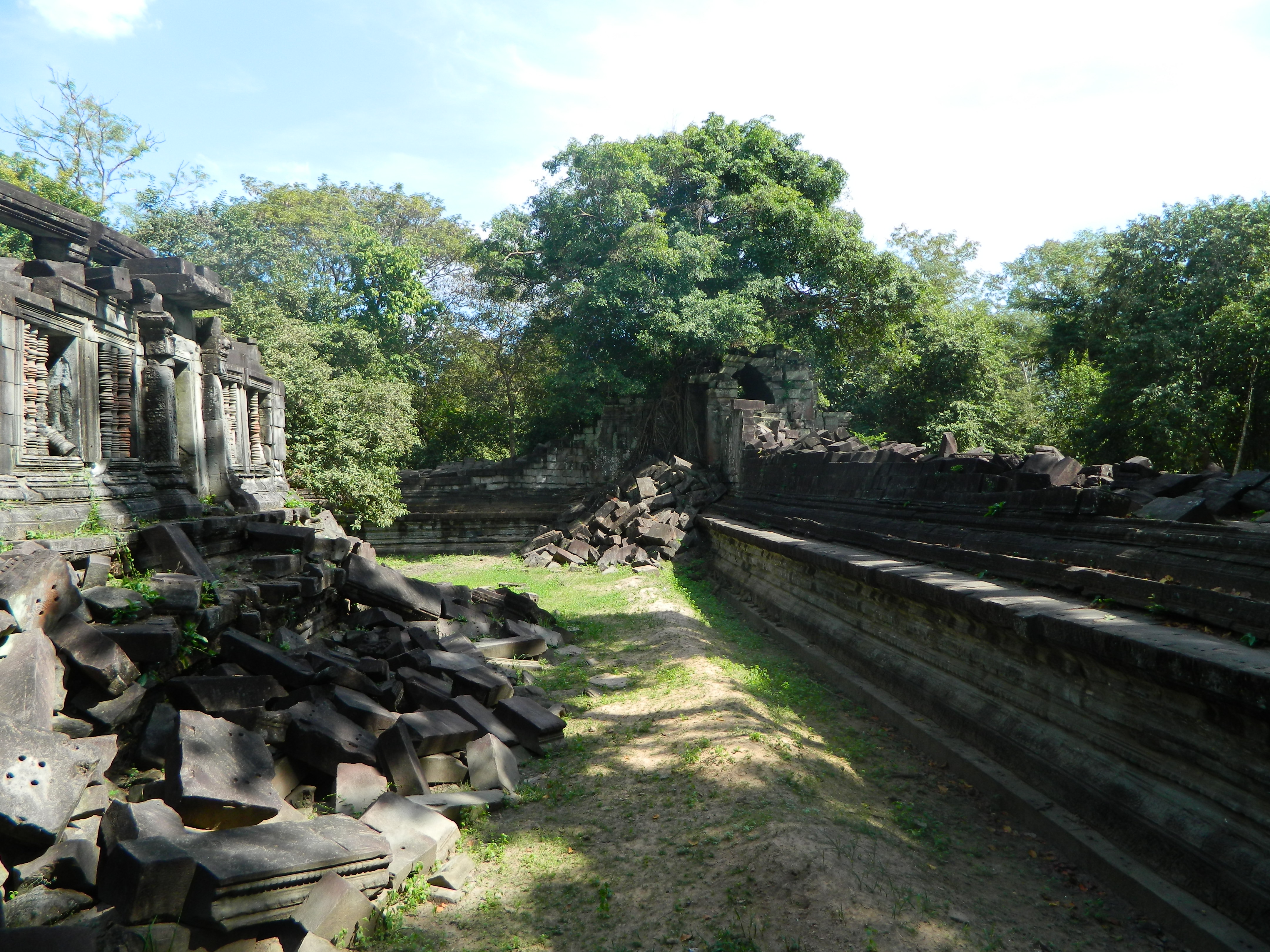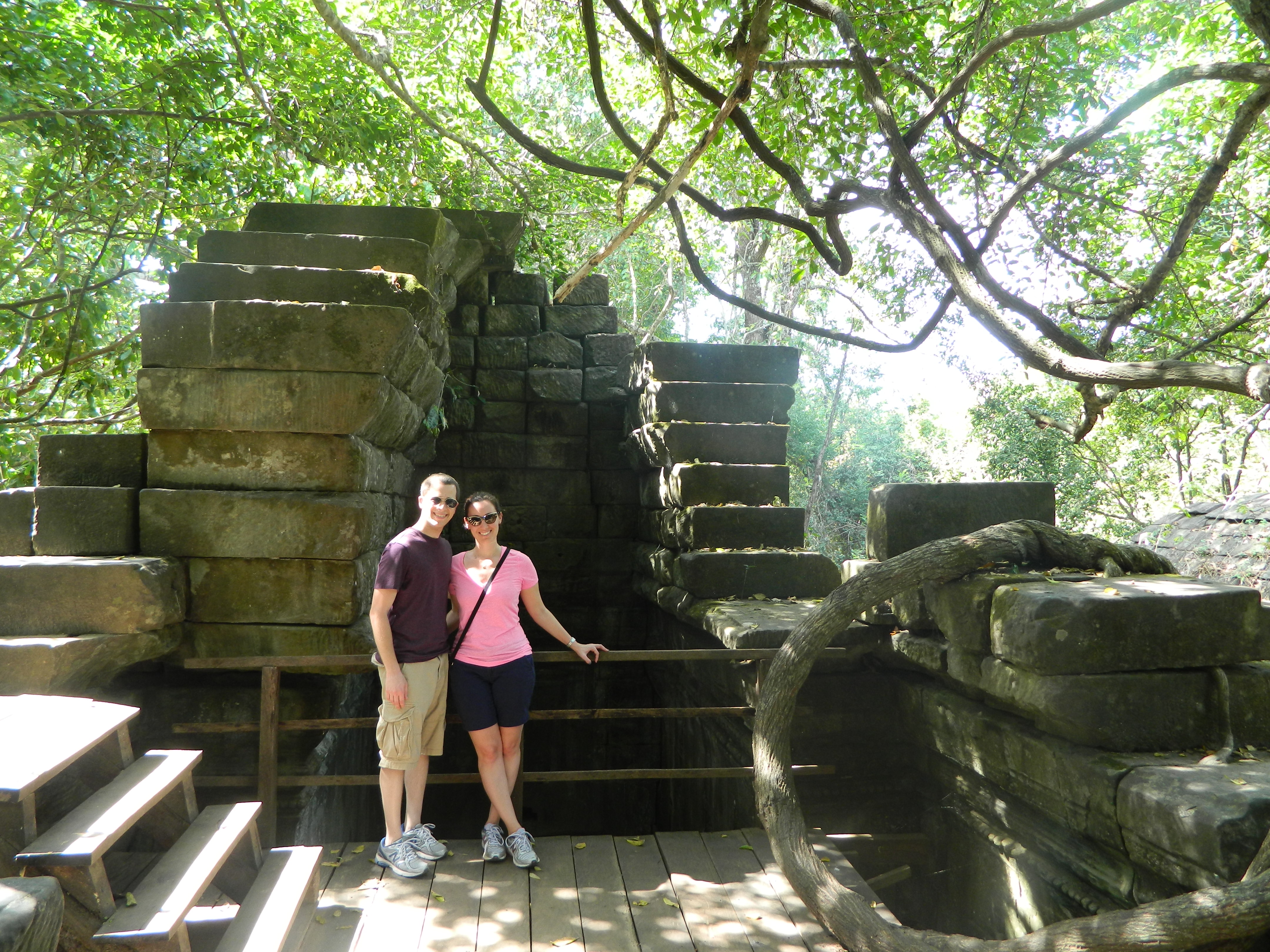 Angkor Wat (Angkor Wat, Angkor Thom, Ta Prohm, and Bayon)
A few notes about Angkor Wat specifically…
I HIGHLY recommend that you consider the sunrise tour of Angkor Wat. It was absolutely STUNNING in person. While it was hard waking up at 4:00AM, it was well worth it! Also, bring  a camera and your iPhone so you can take photos. Many cameras have trouble shooting in low light, but the iPhone didn't seem to have any issues.
Also, if you are a female traveler planning a visit to Angkor Wat, I would recommend that you wear longer pants and cover your shoulders for your visit. If your legs and shoulders aren't covered then you will not be able to visit the third floor of Angkor Wat, and the view on the third floor is pretty spectacular. It is also the holiest floor of the temple. We were happy to have been dressed appropriately to visit all floors.
Notes regarding Angkor Thom, Ta Prohm, and Bayon…
VISIT ALL OF THEM (if you can). They are all different in their own special way. Bayon was a favorite of ours. There were faces EVERYWHERE!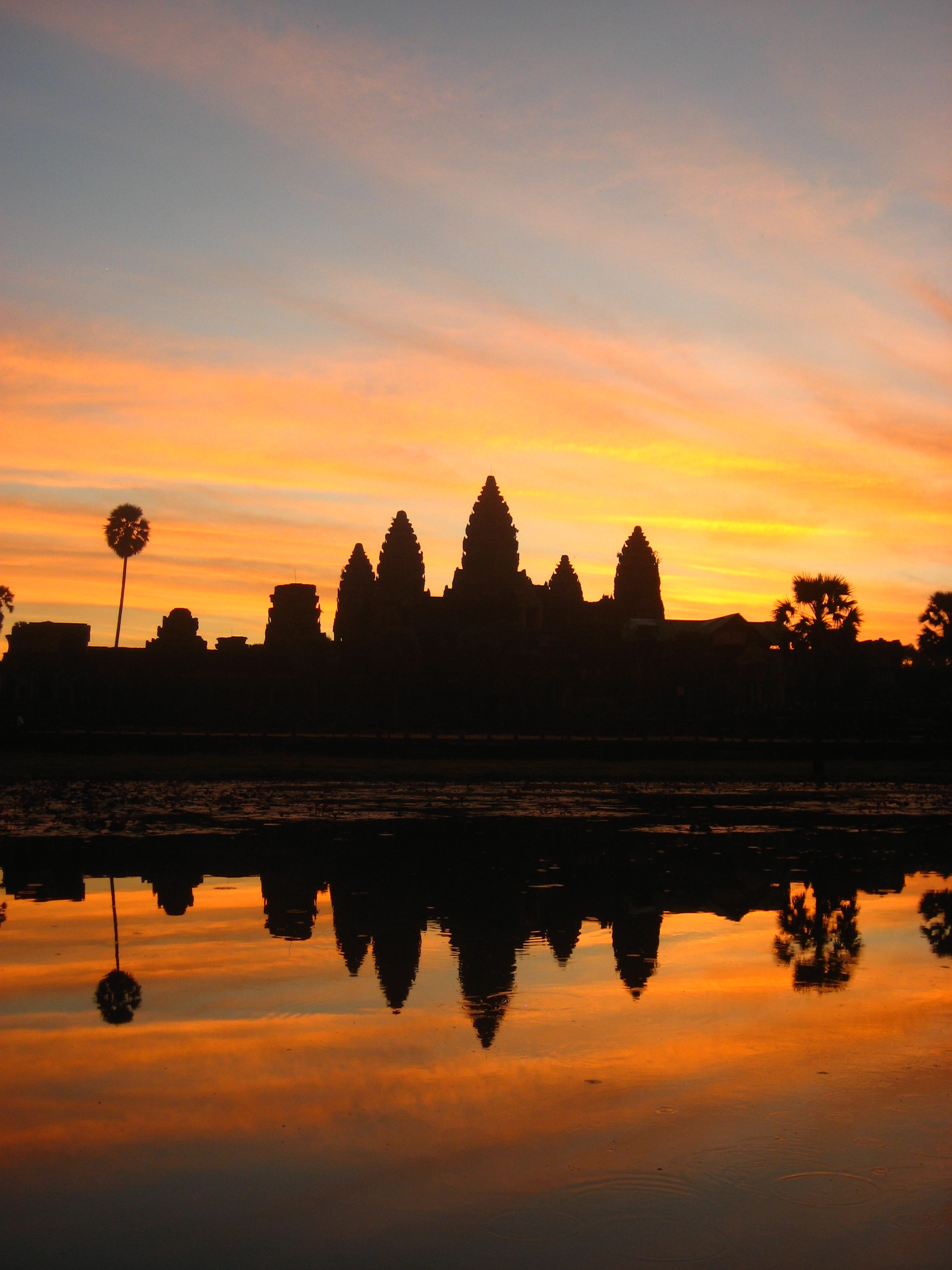 Angkor Wat at Sunrise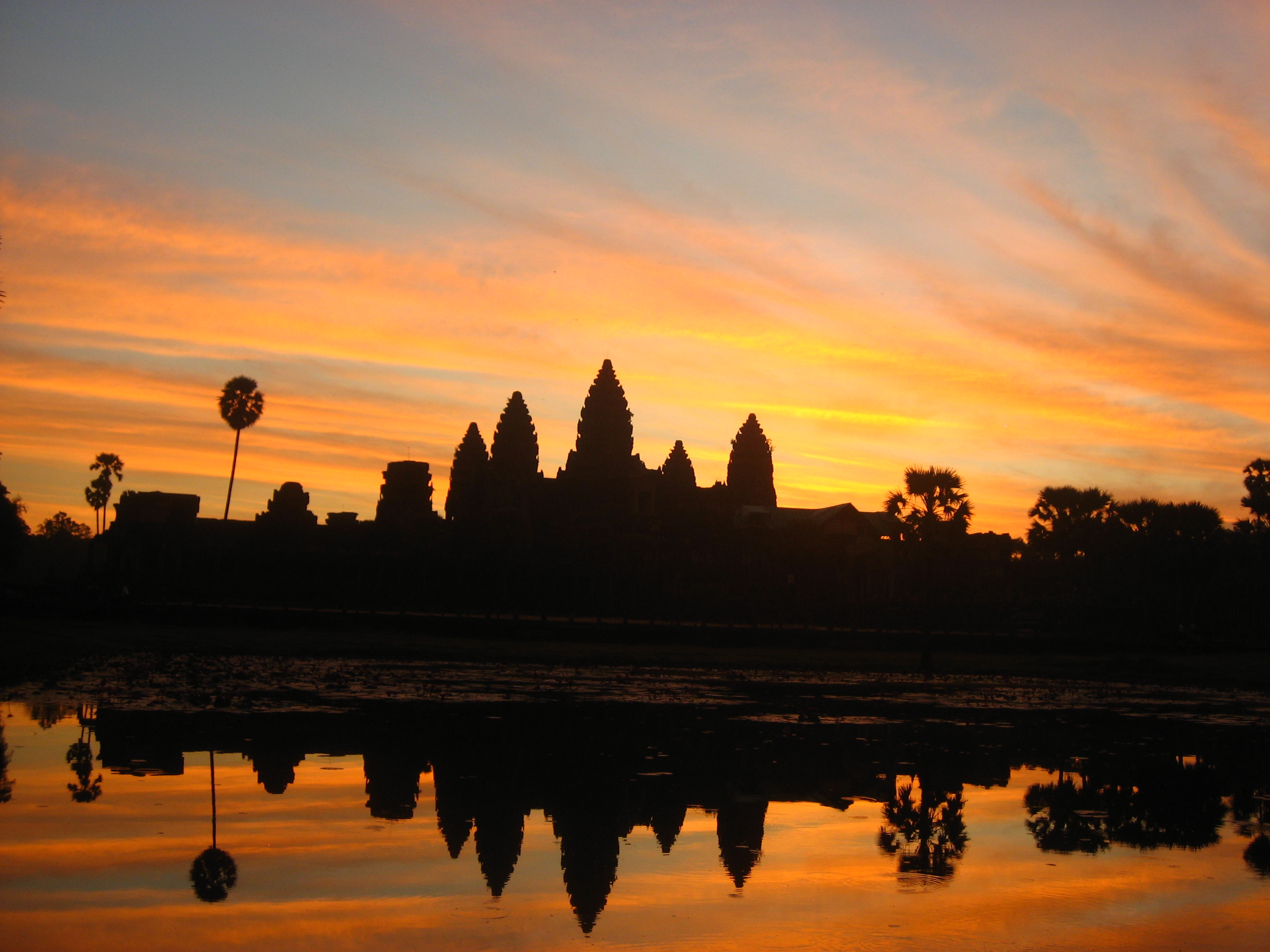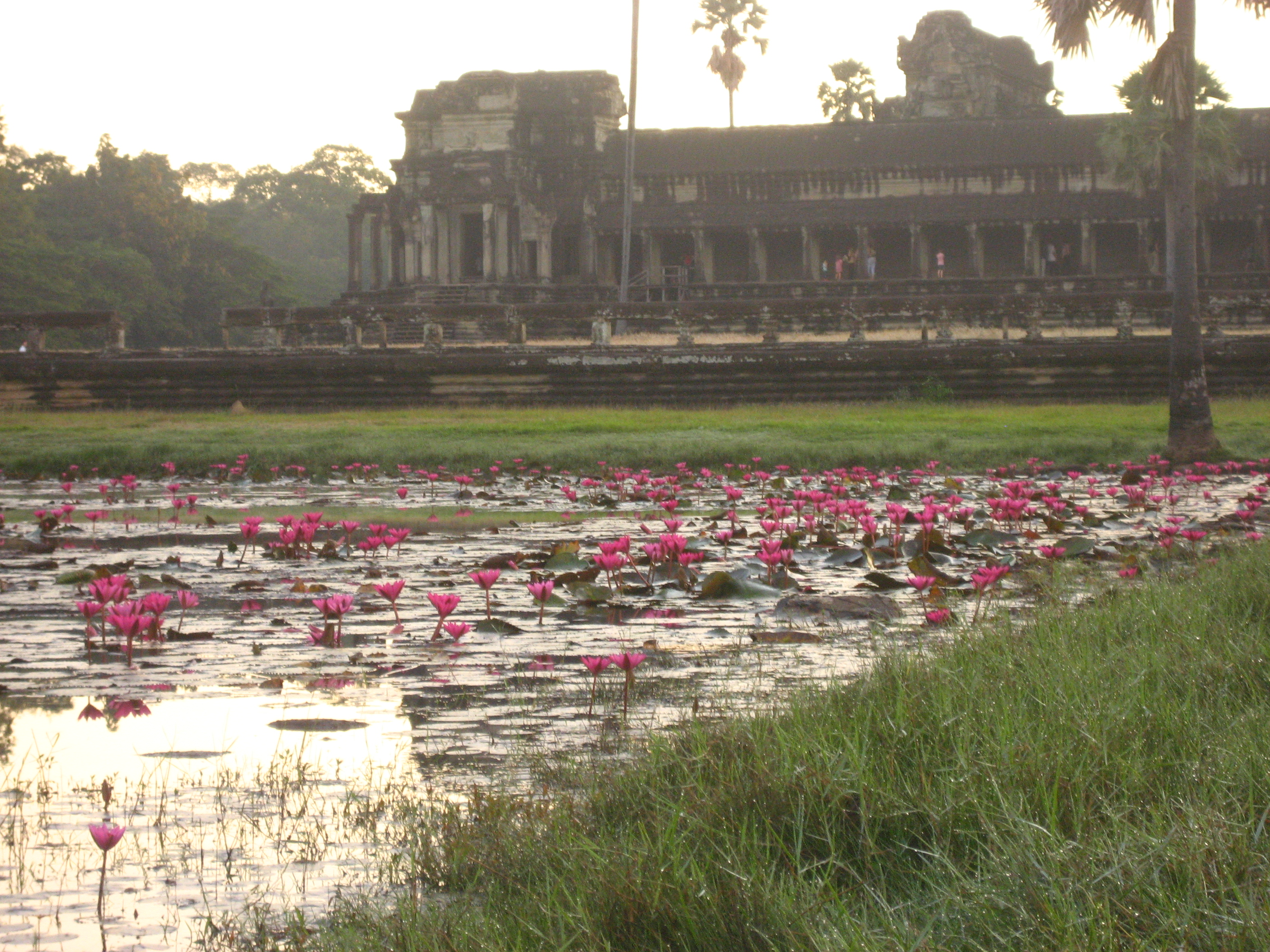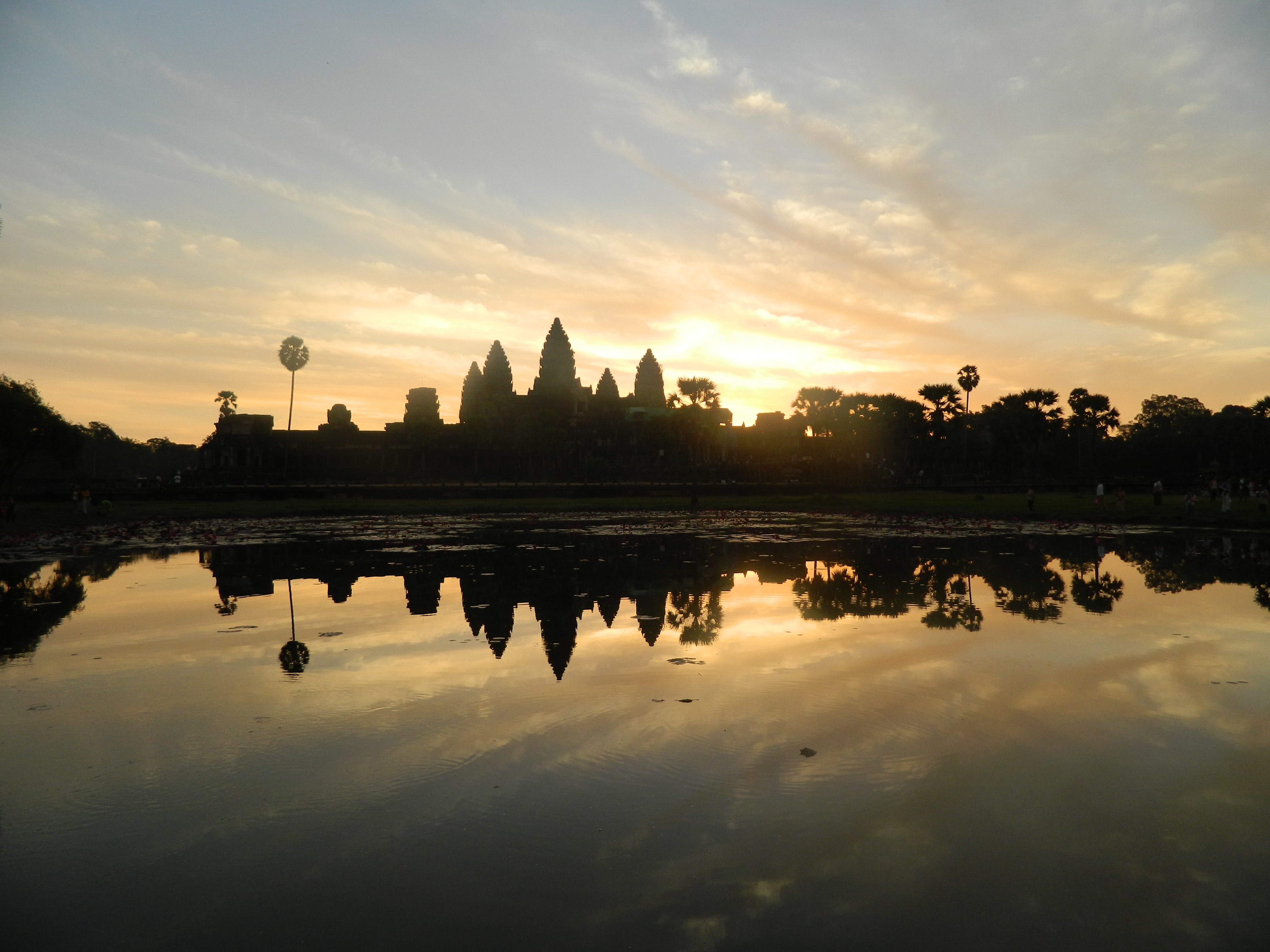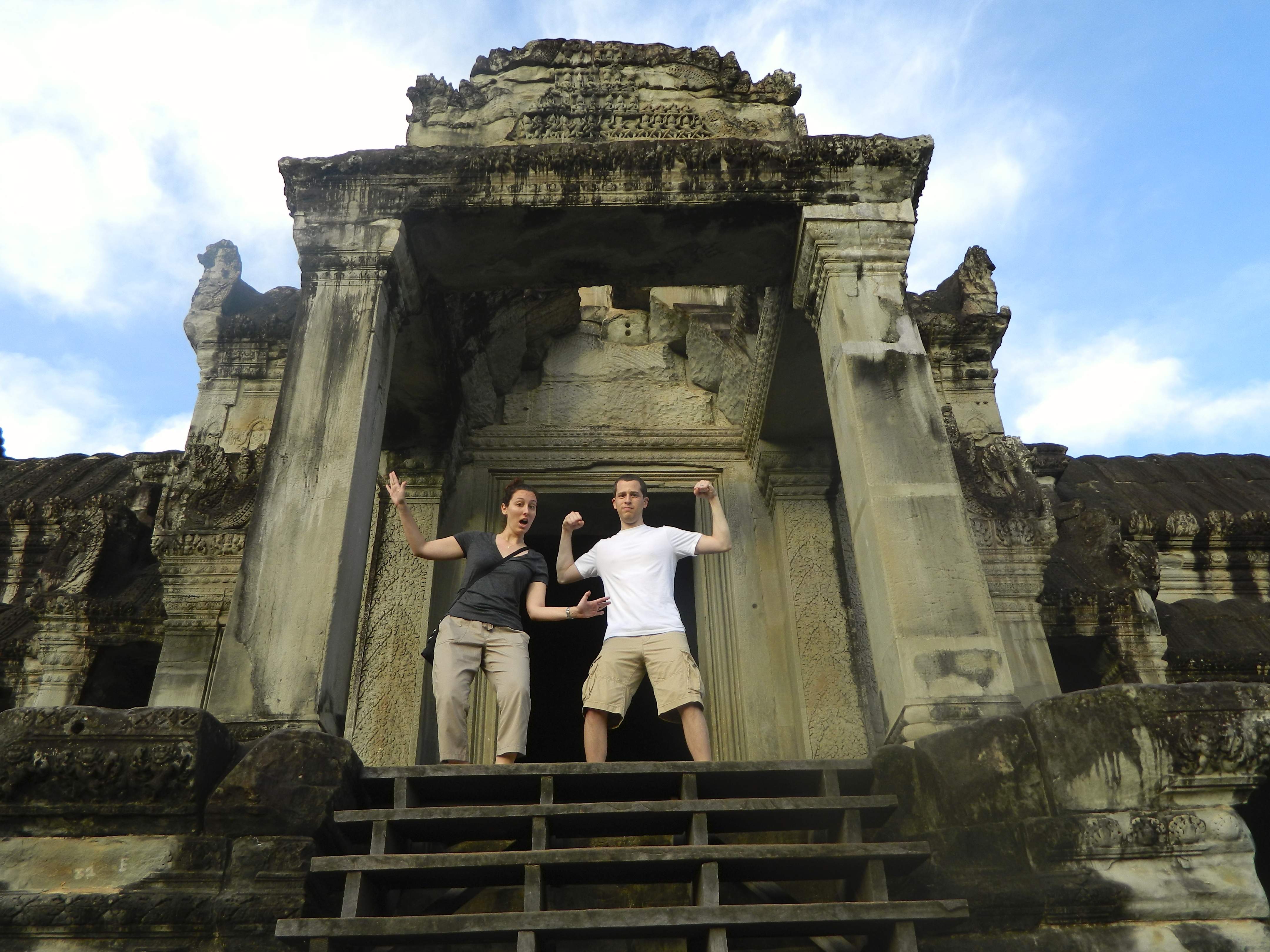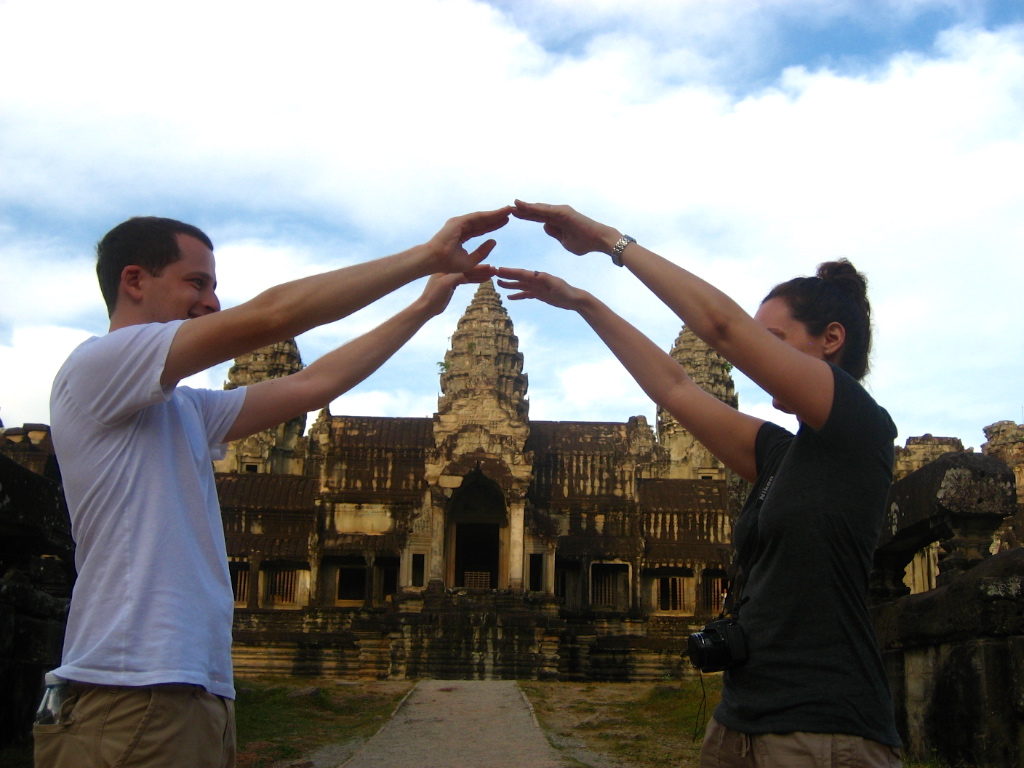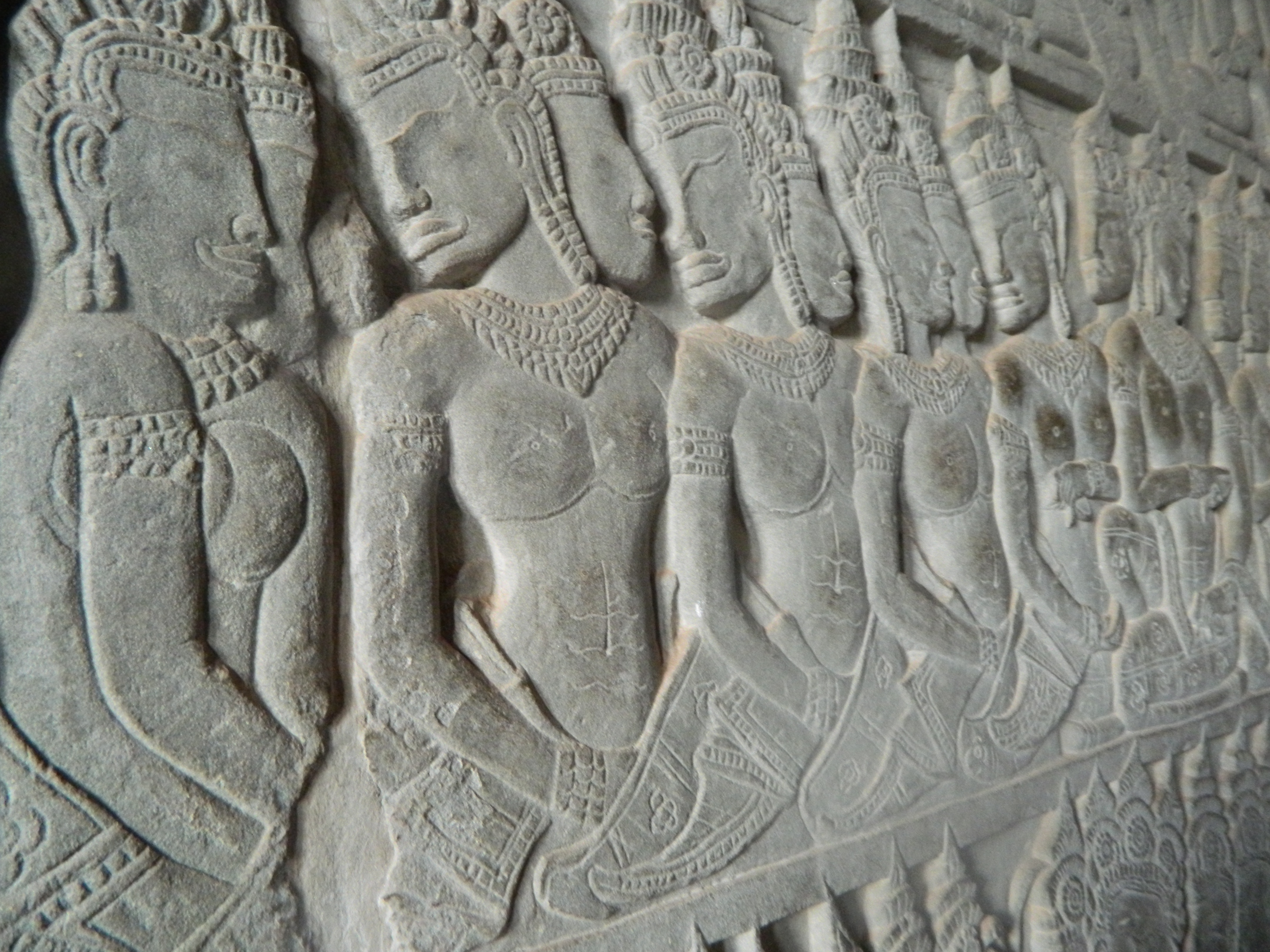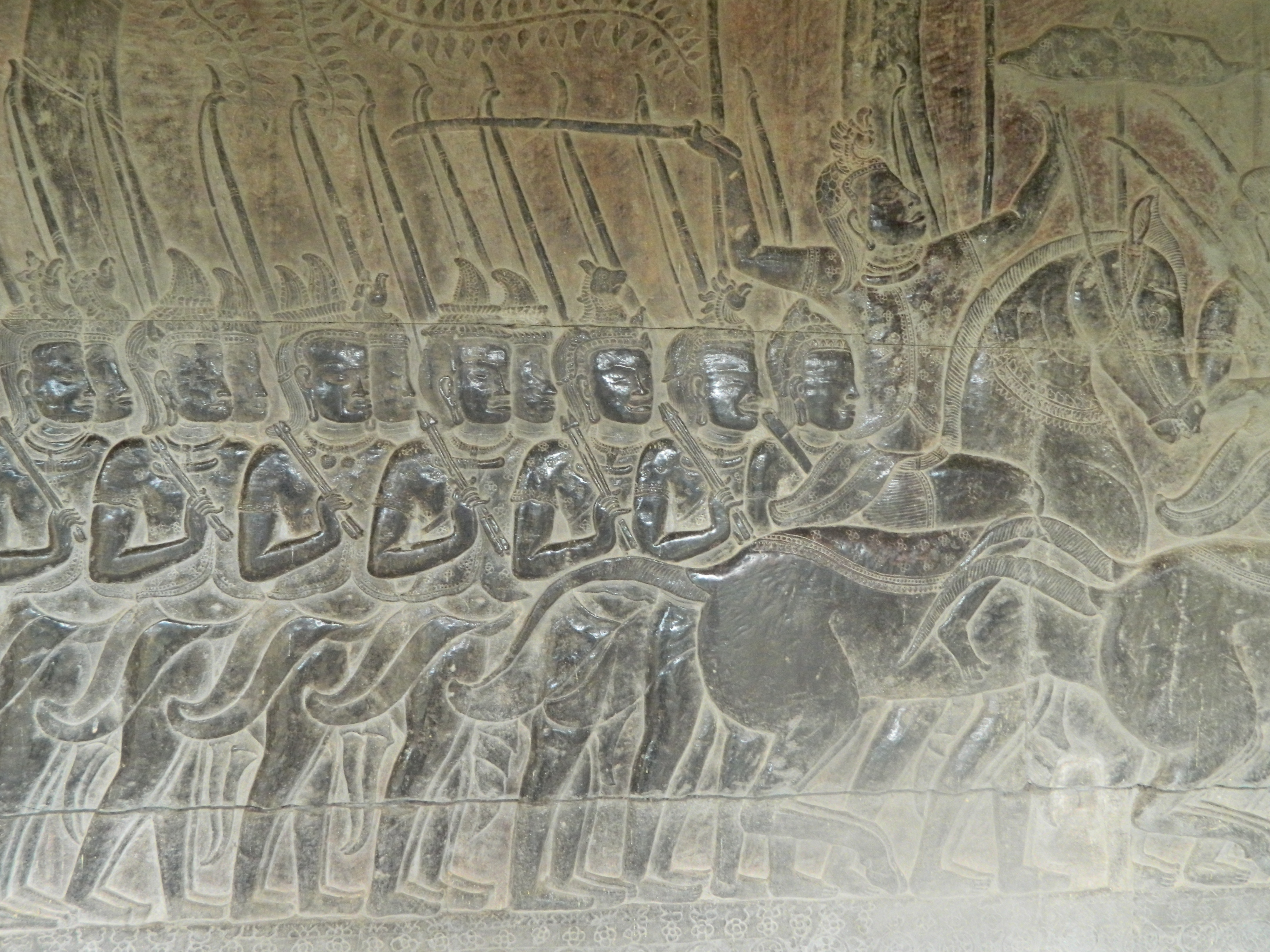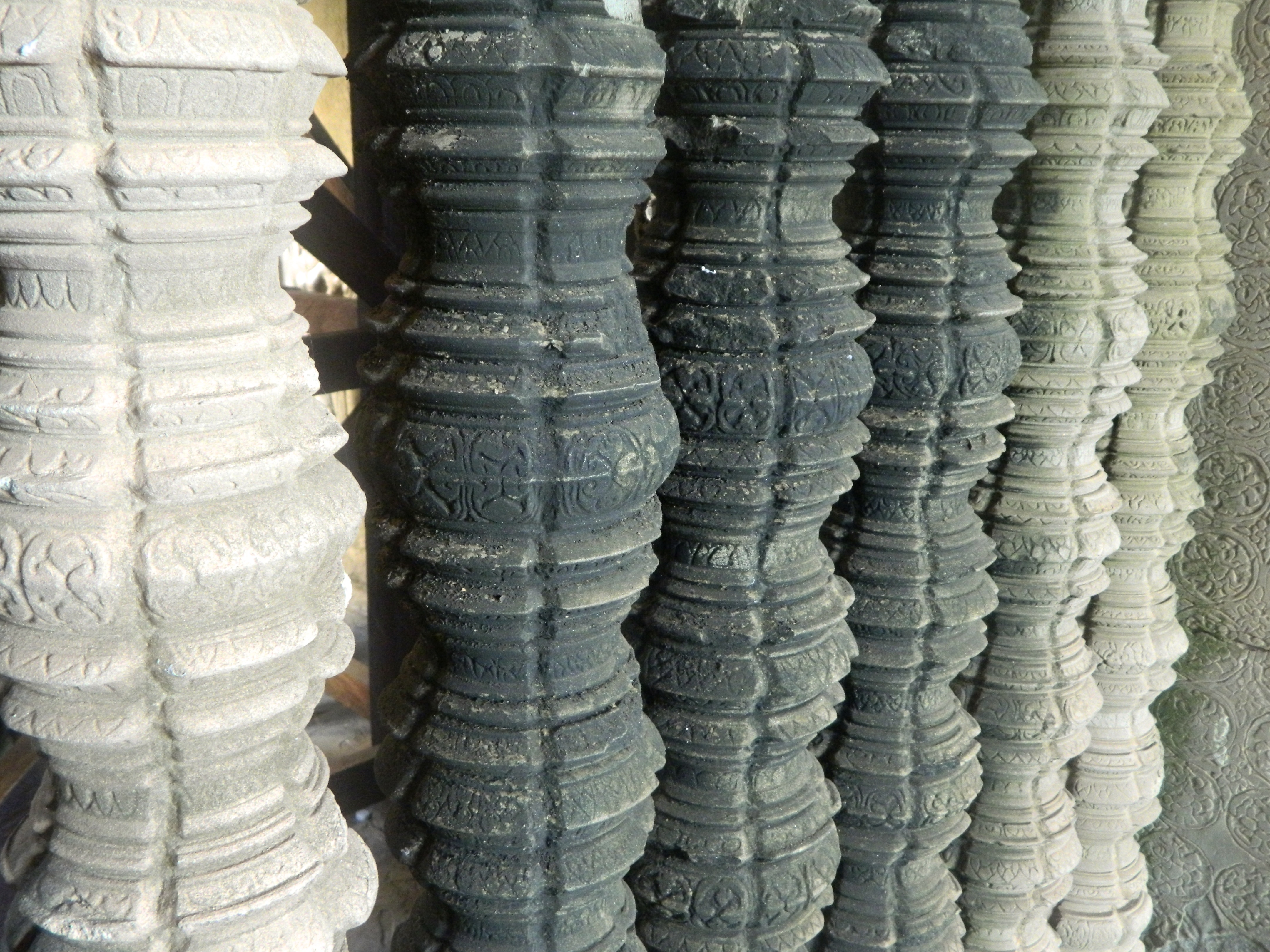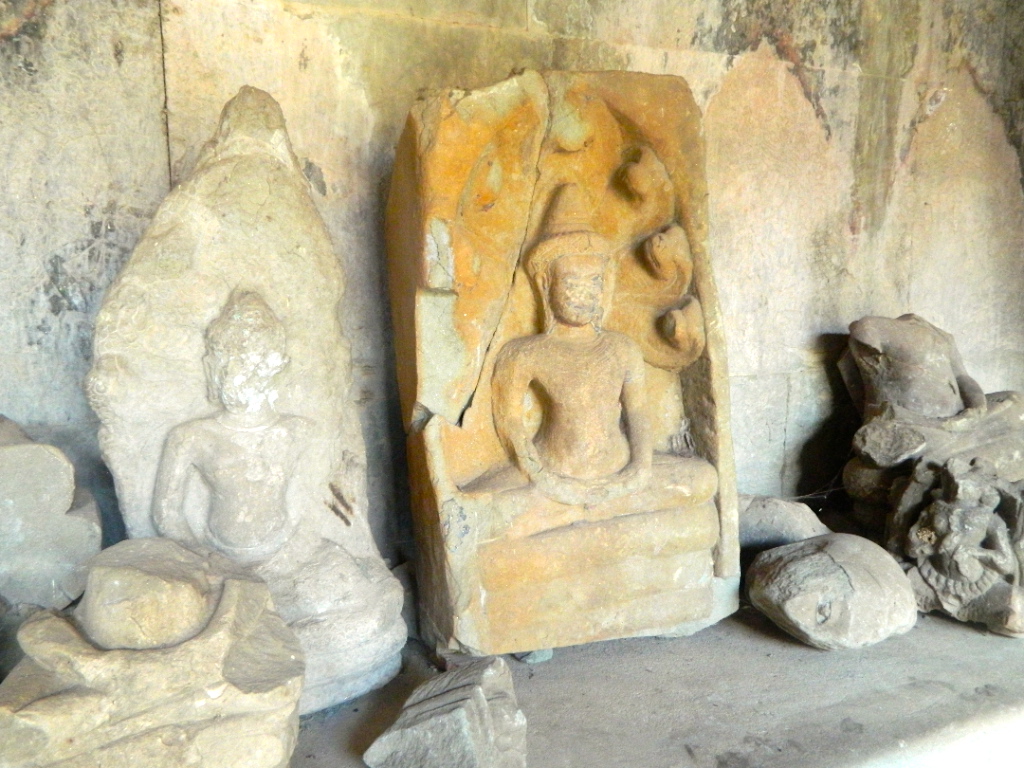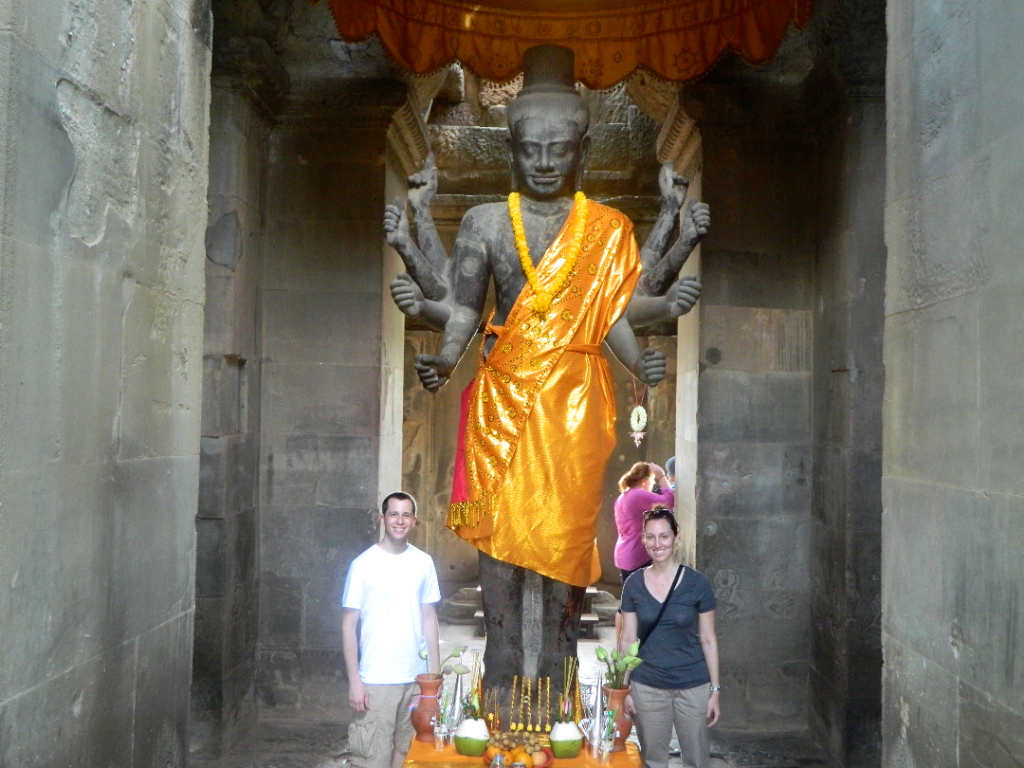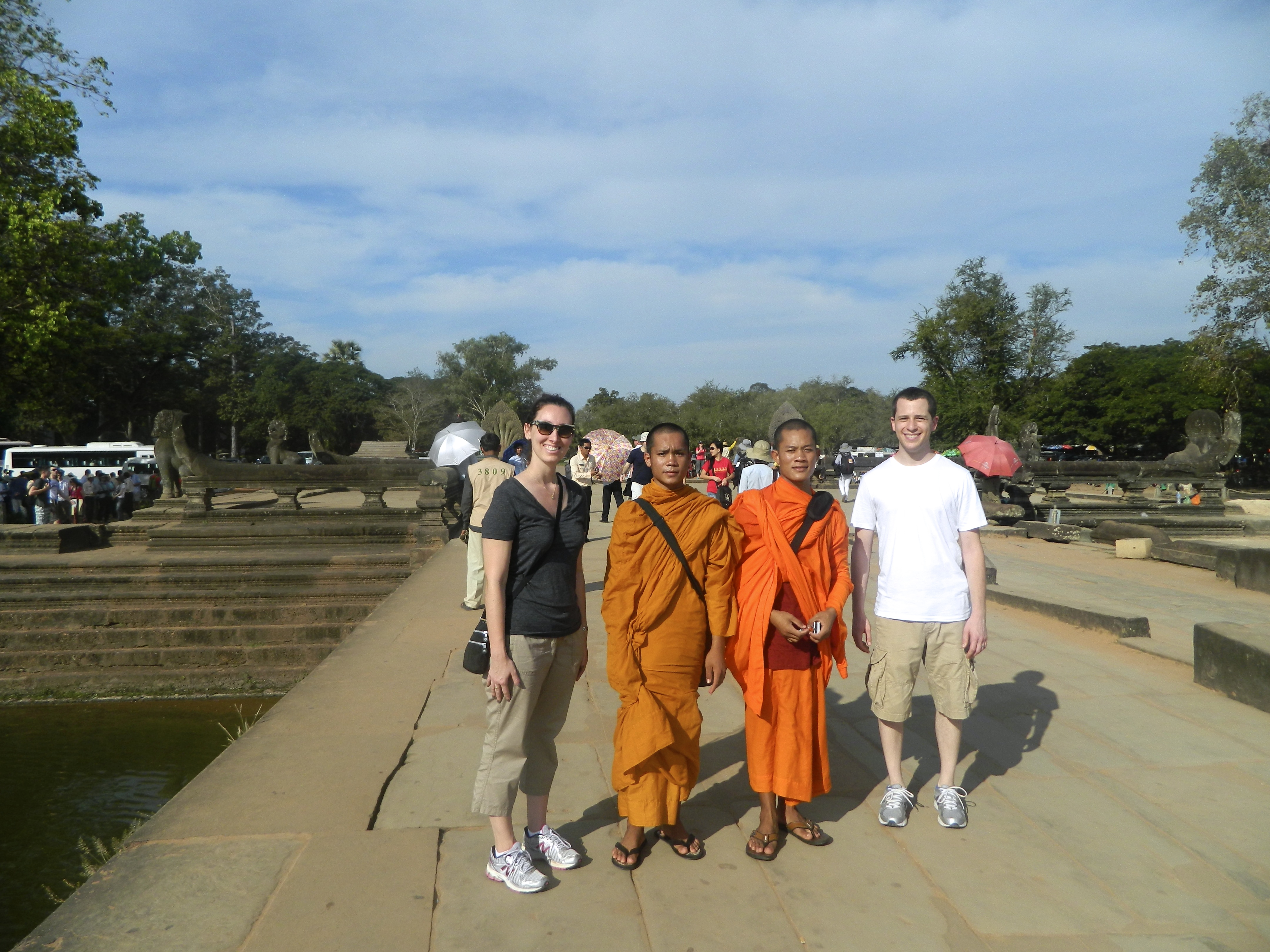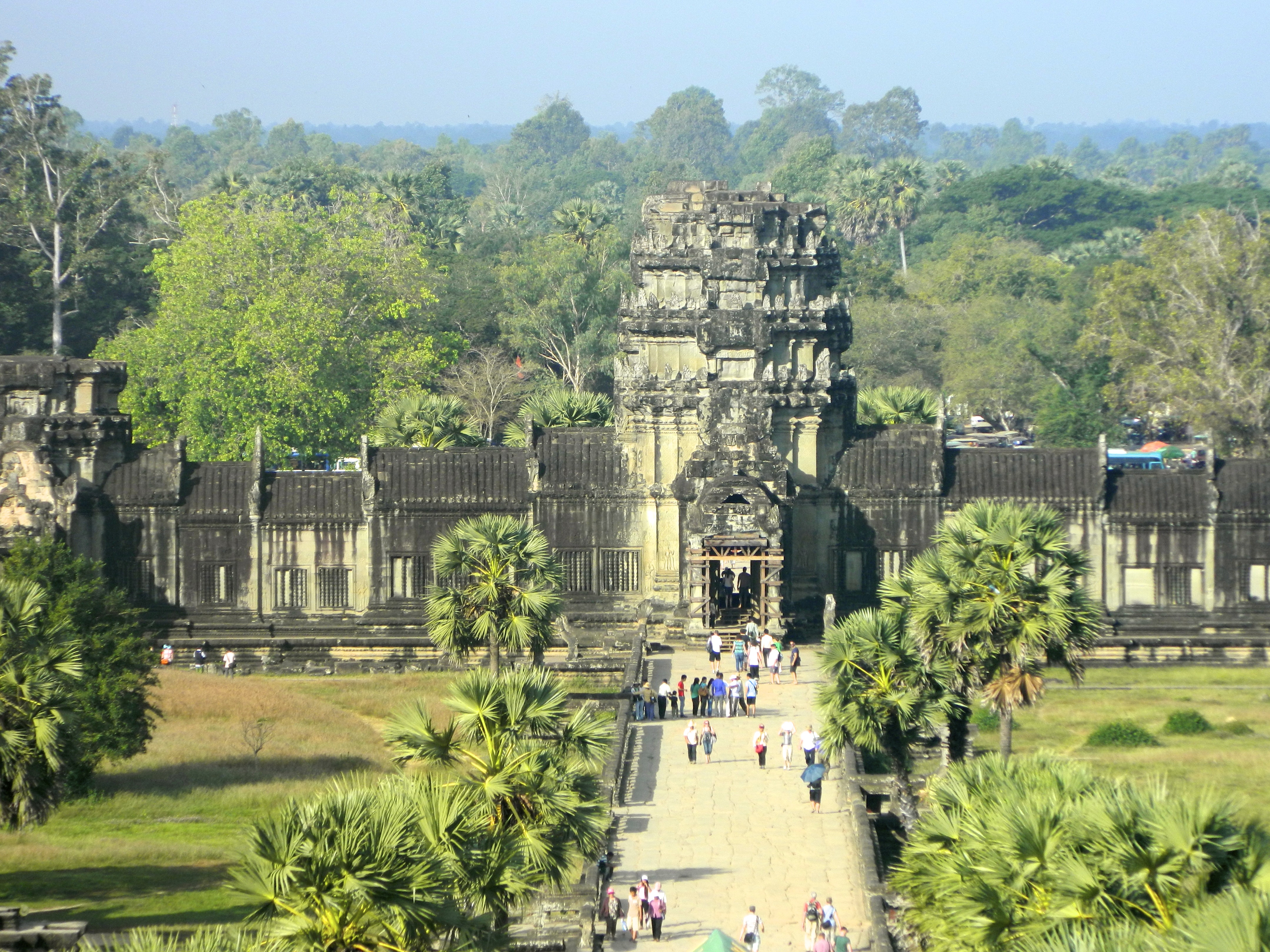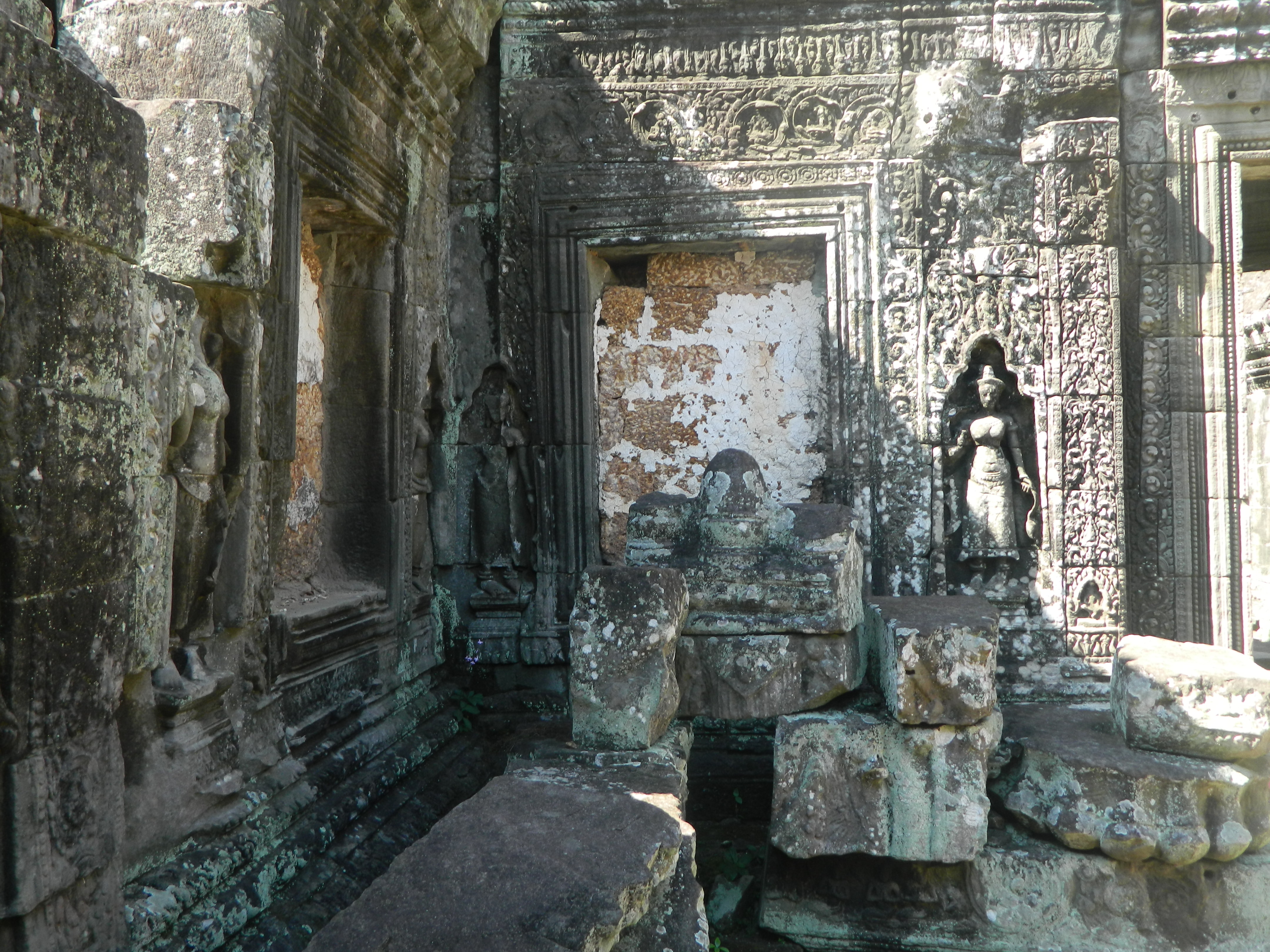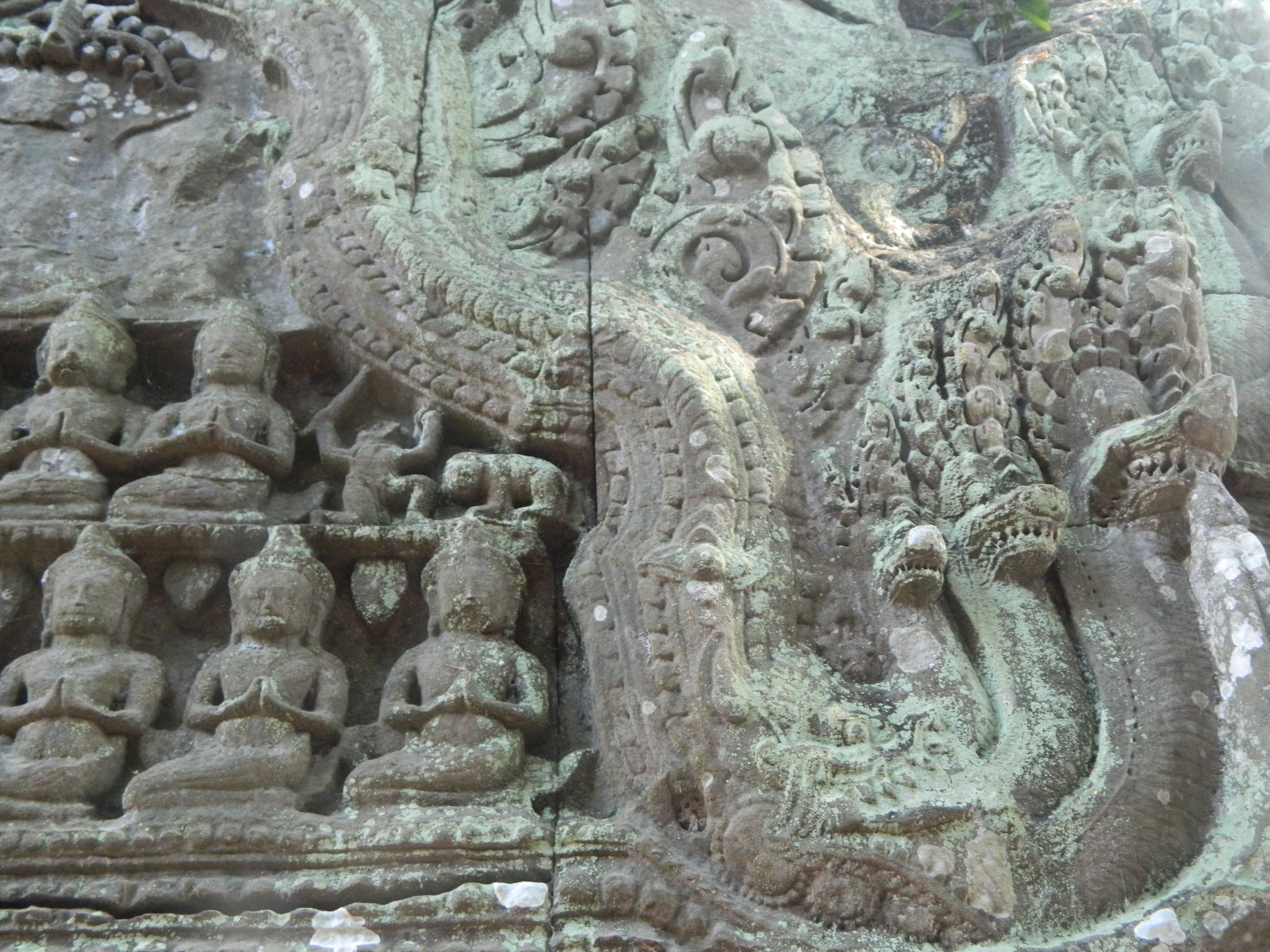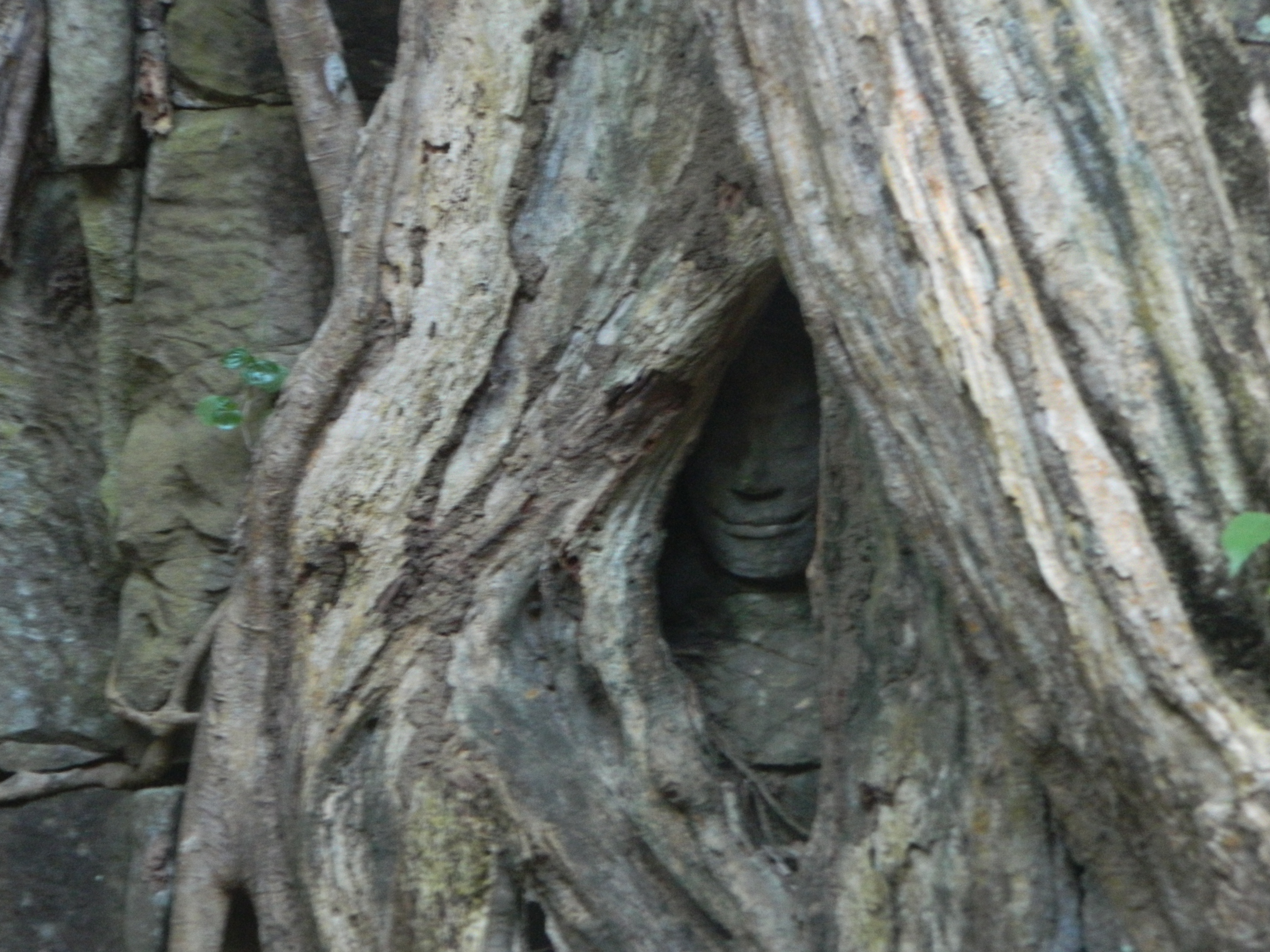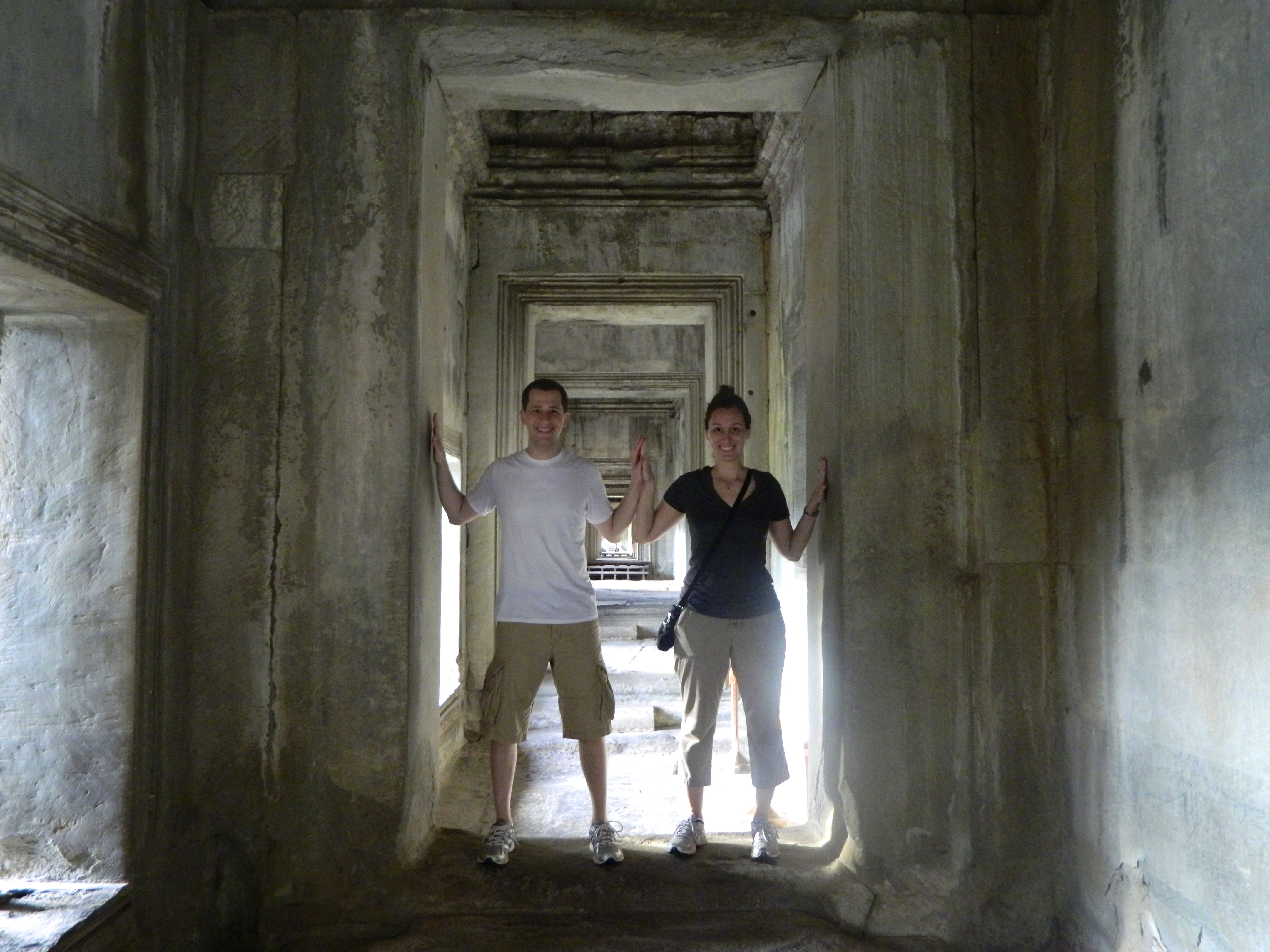 On The Third Floor of Angkor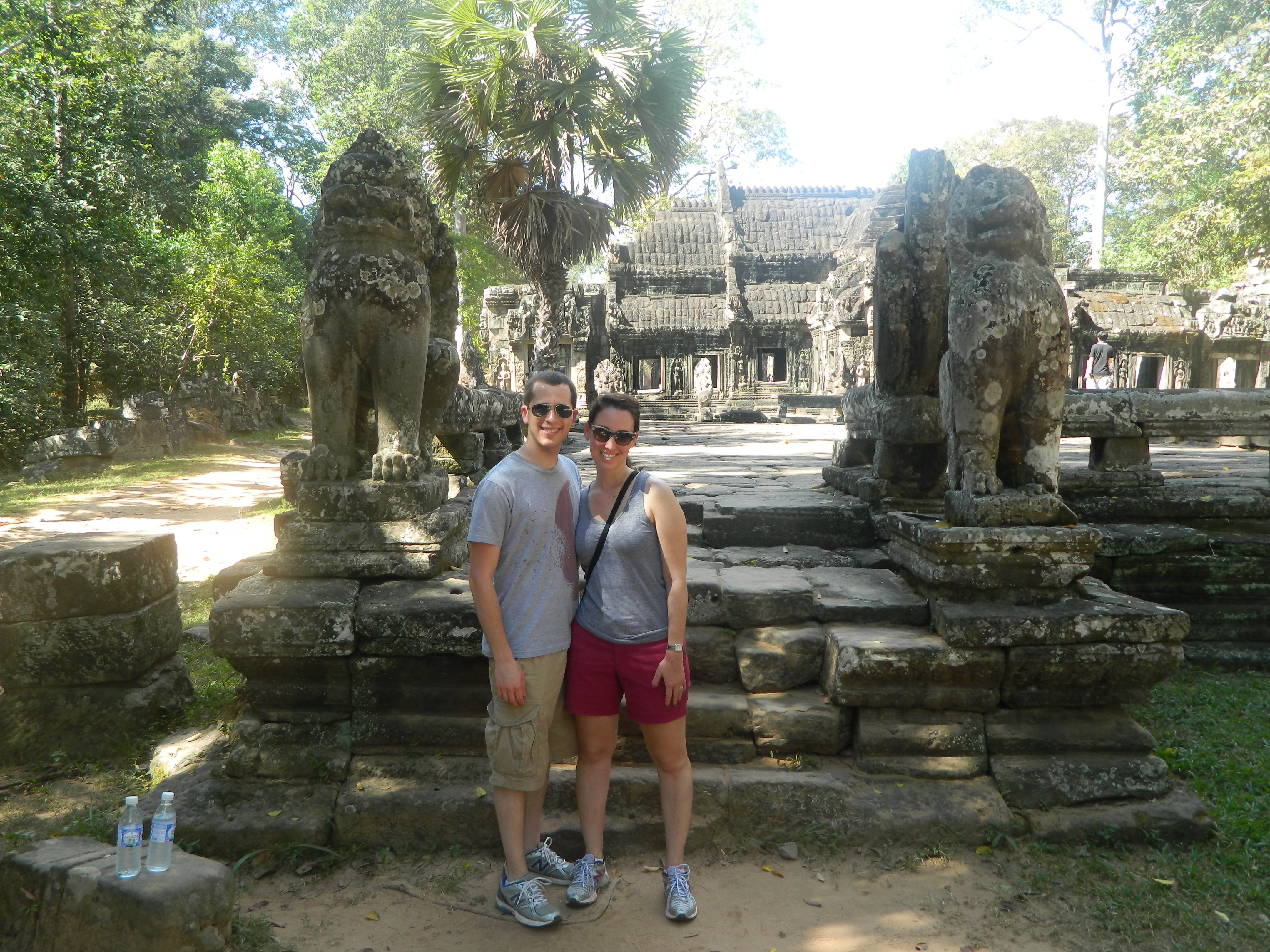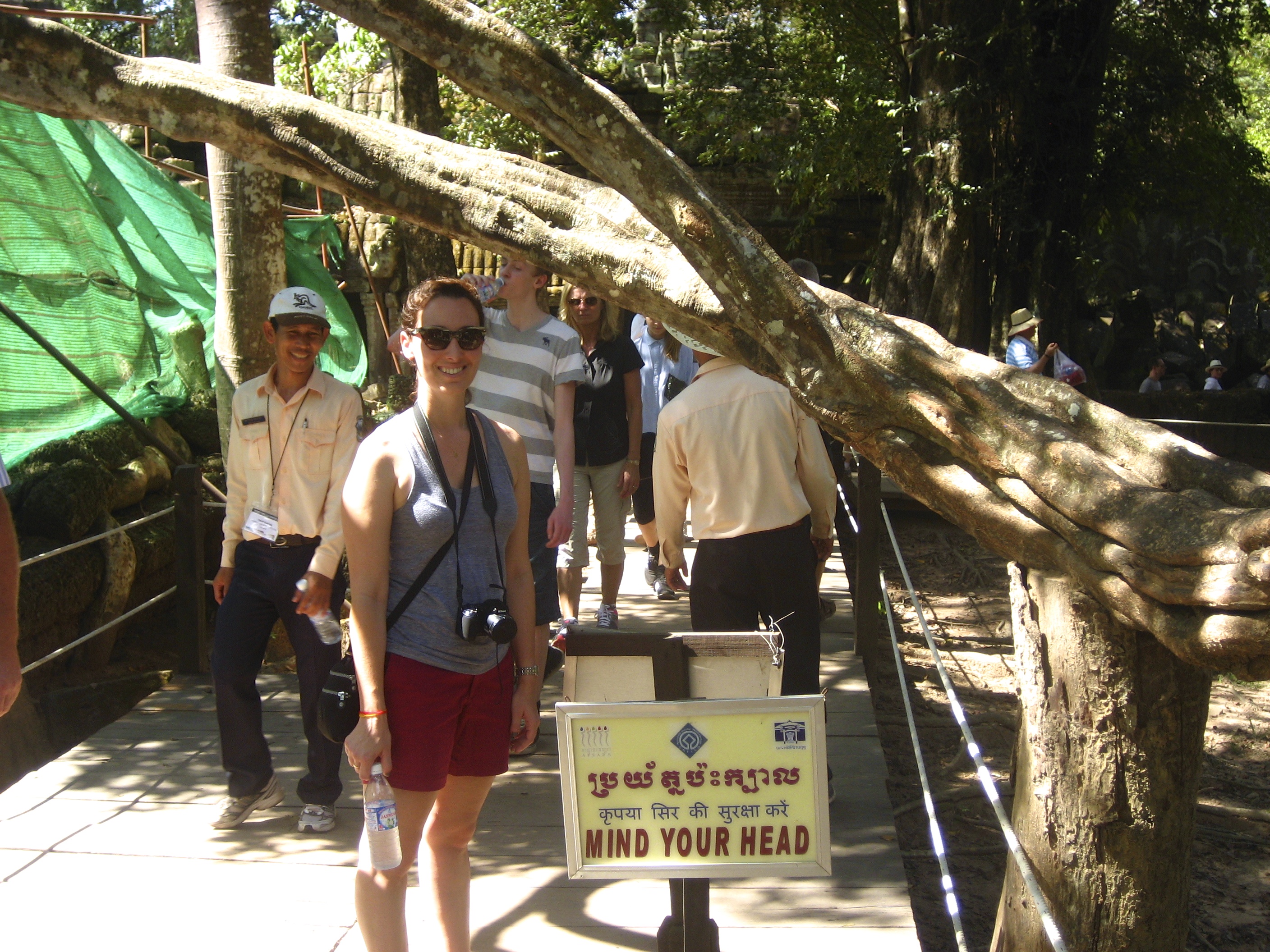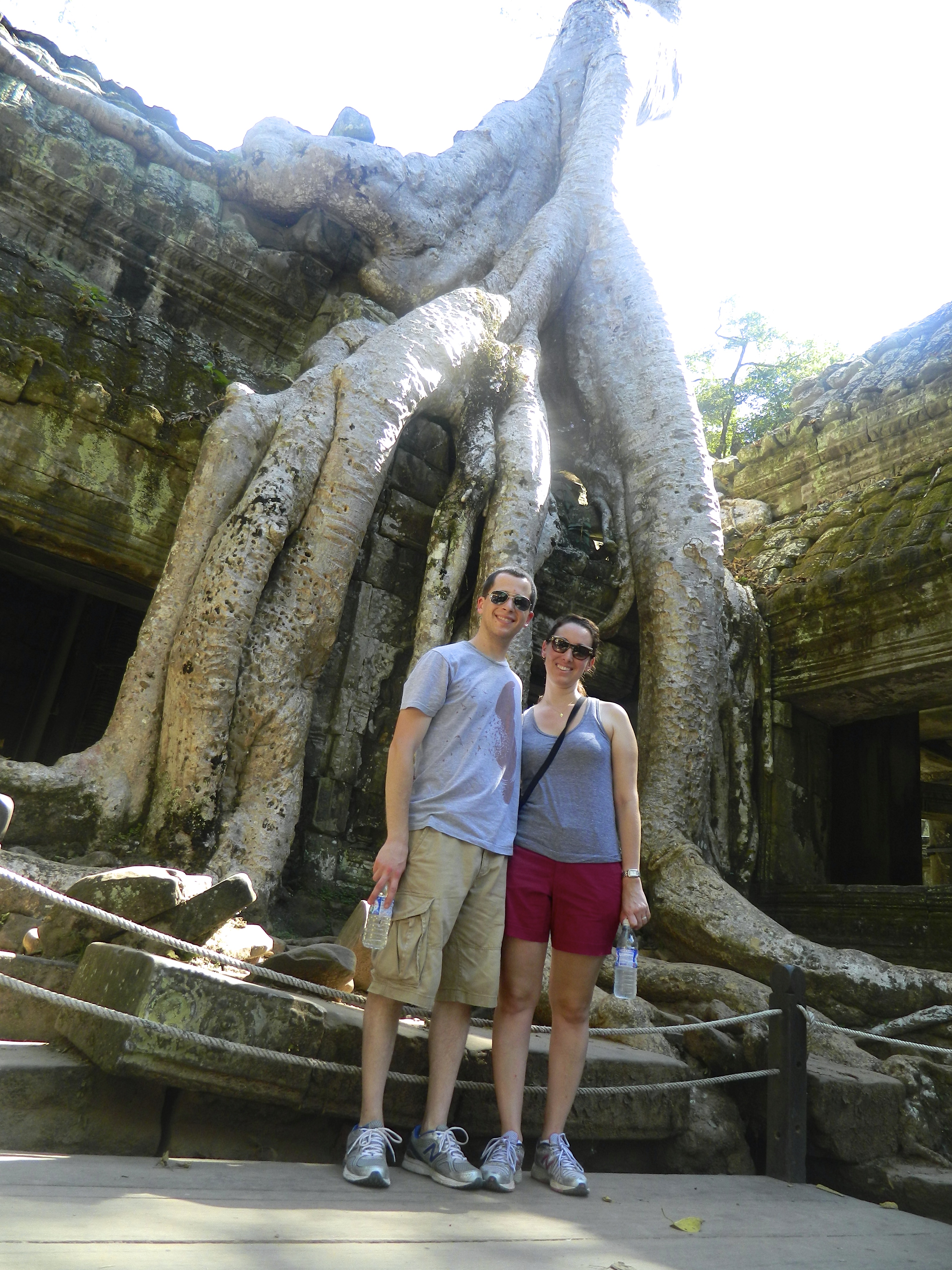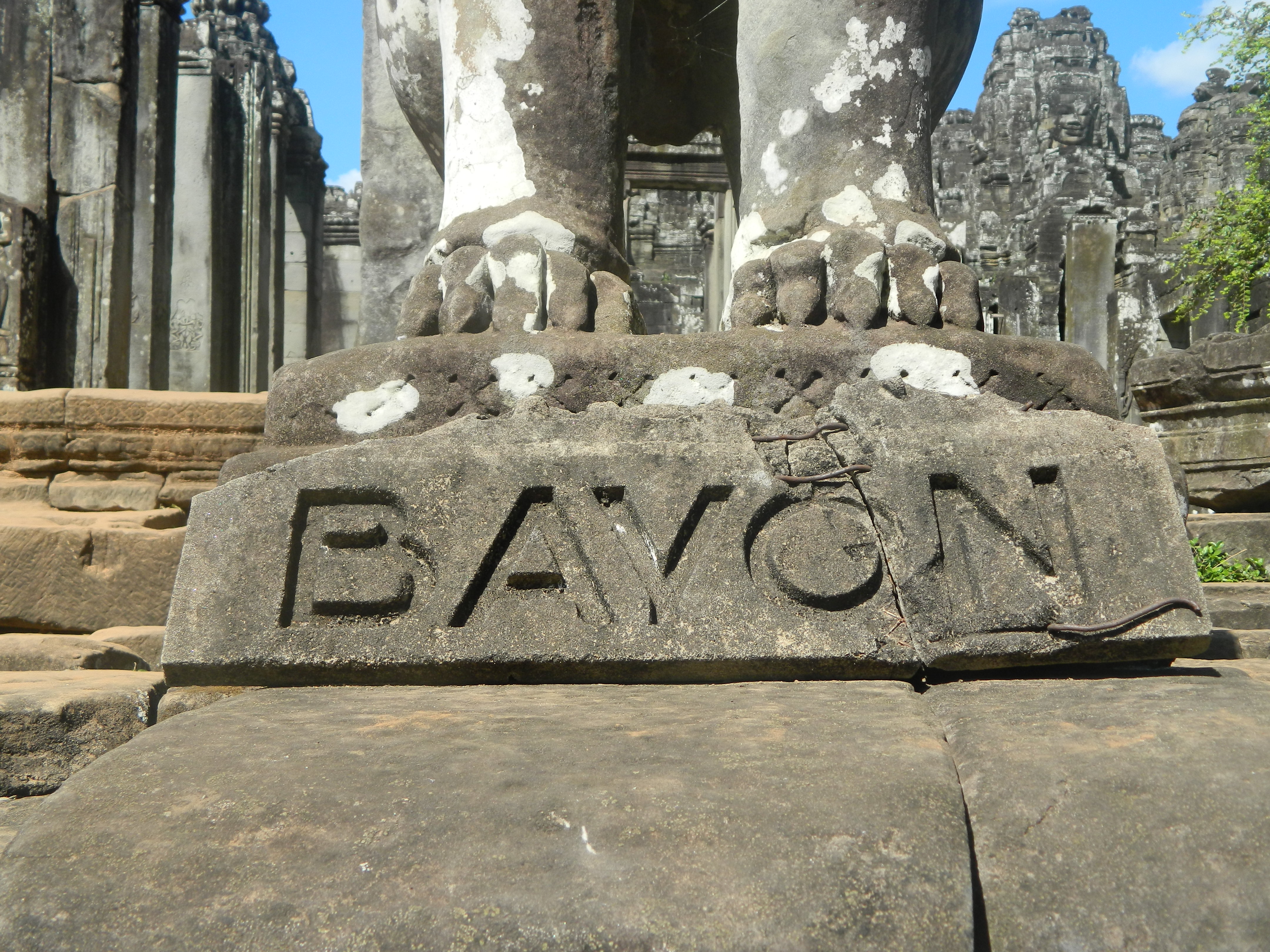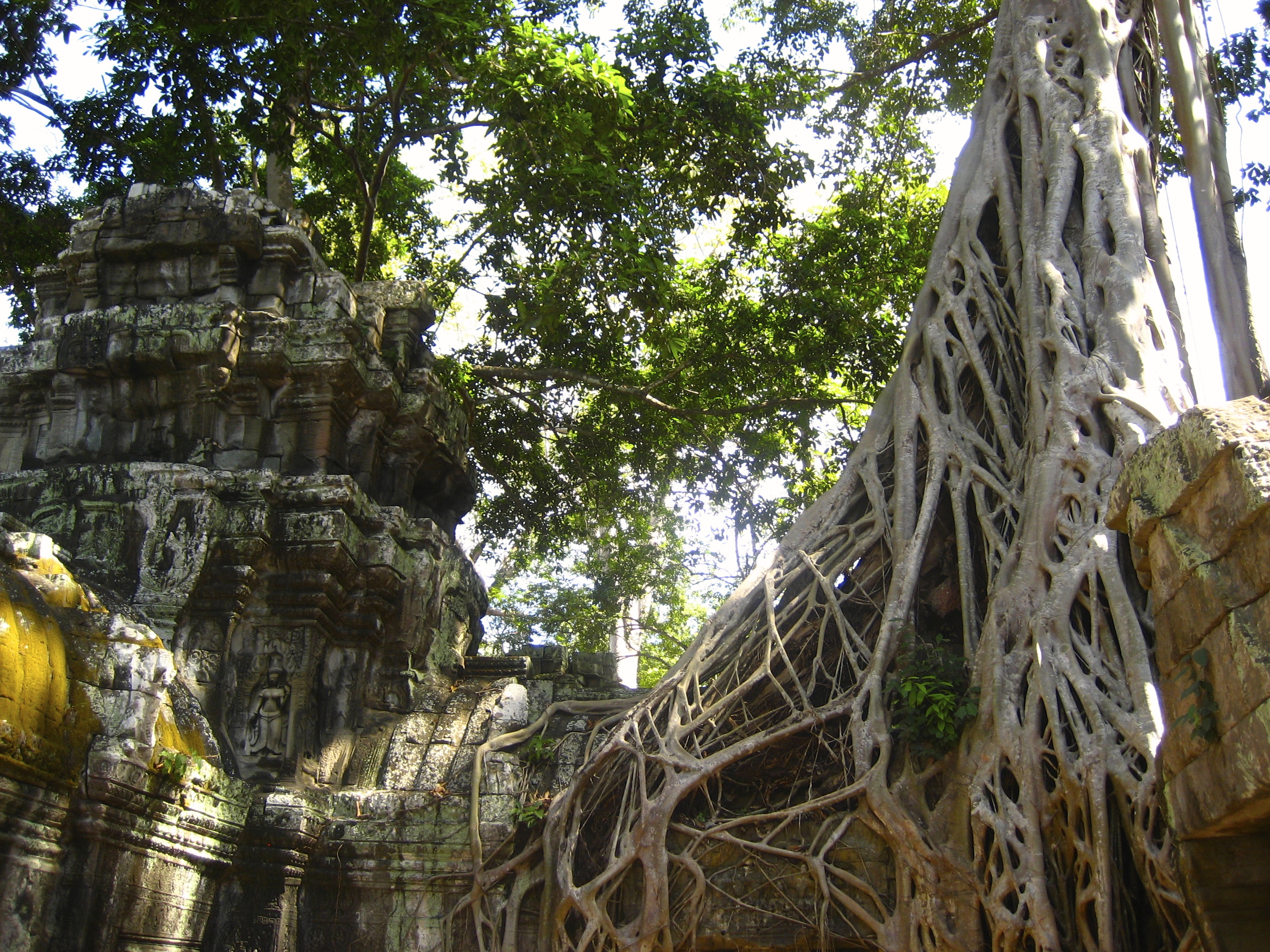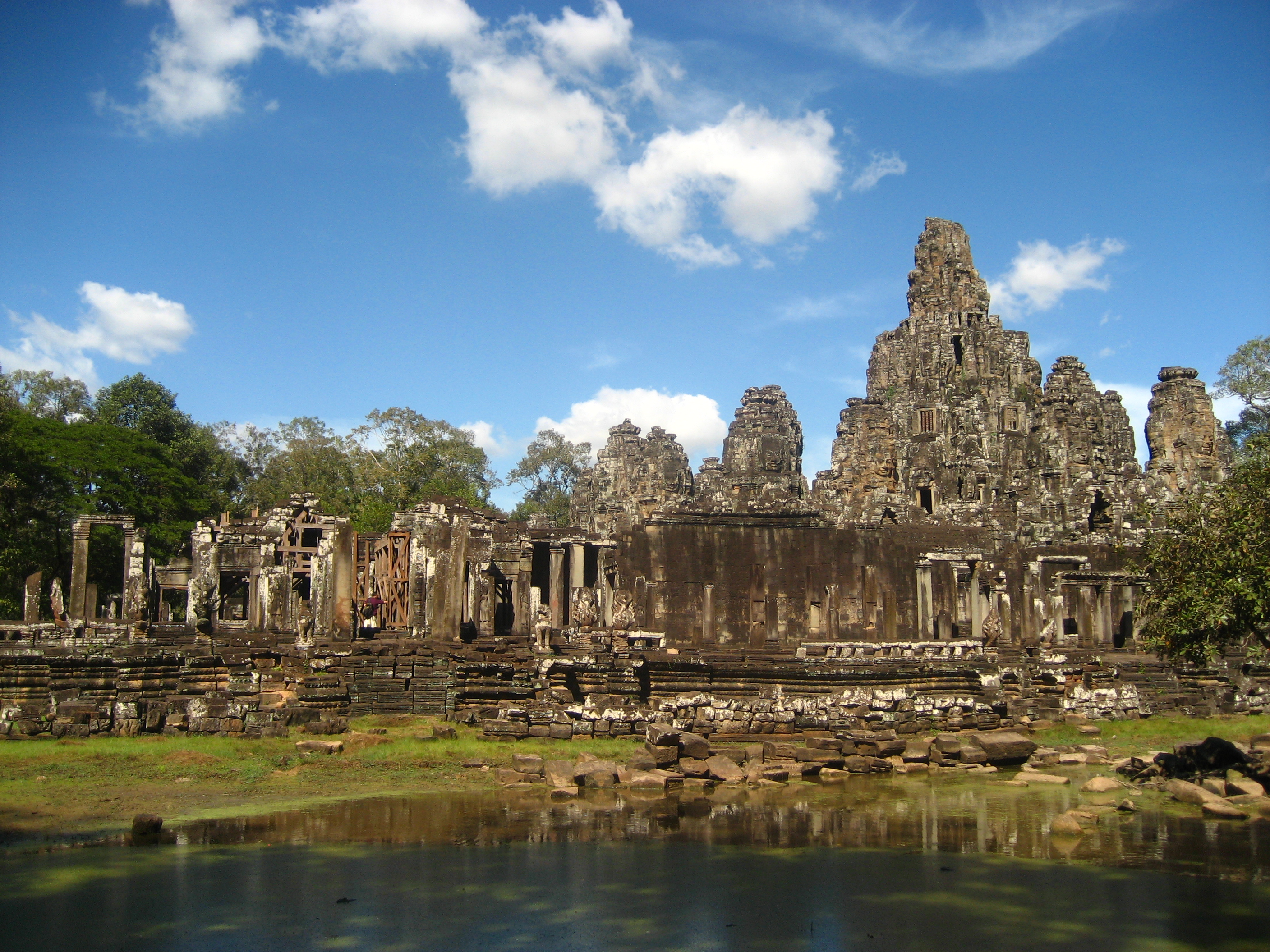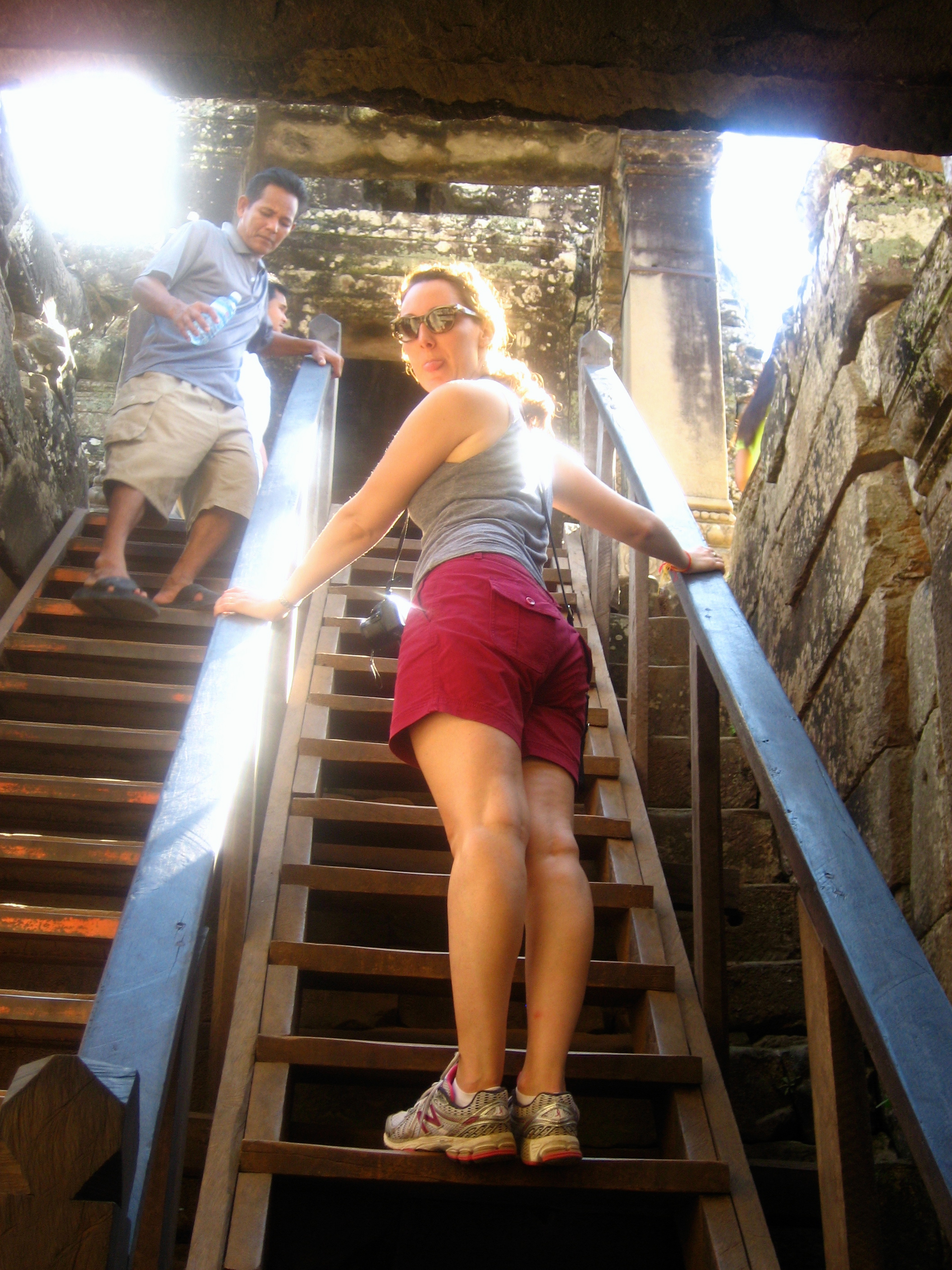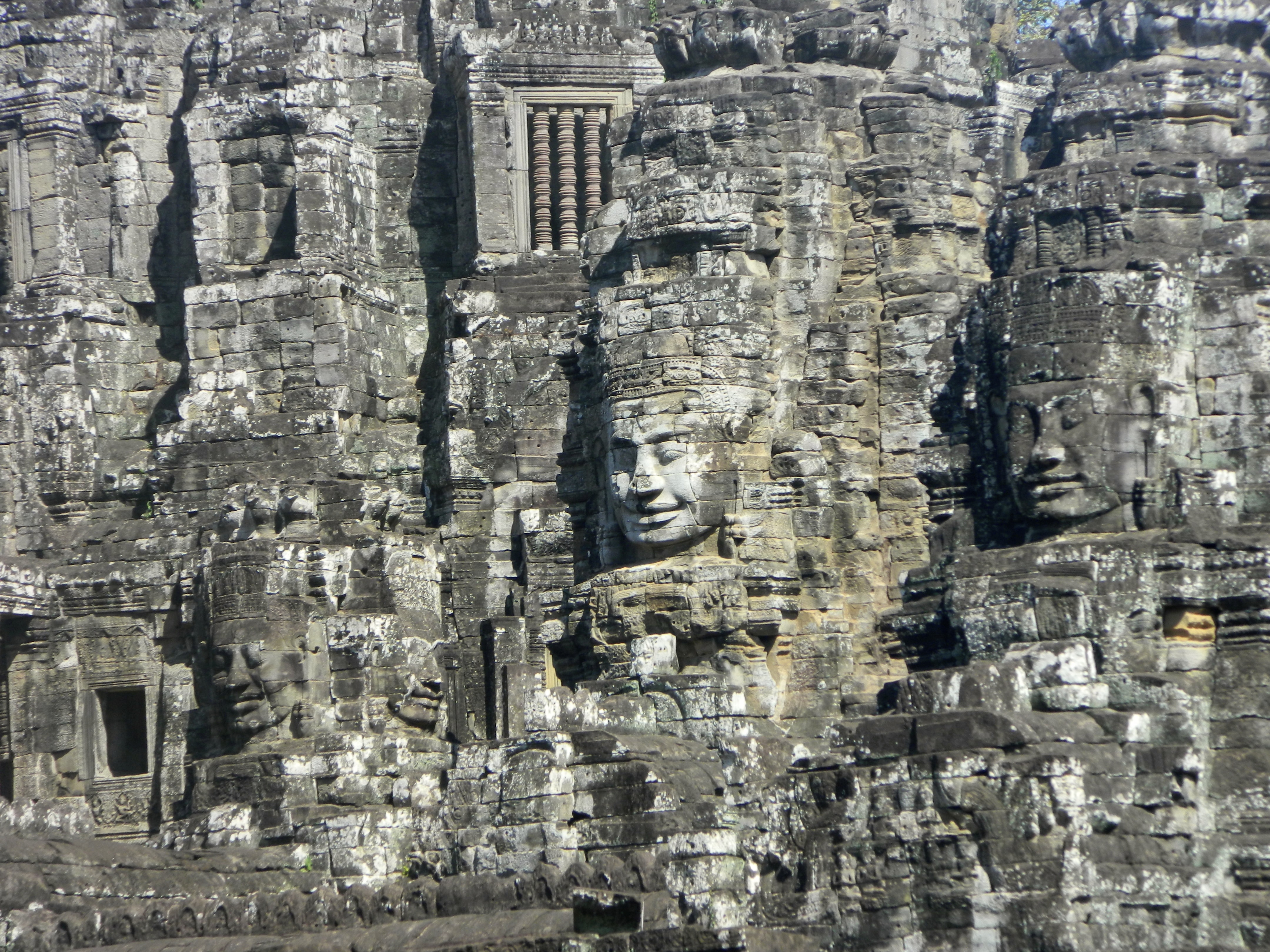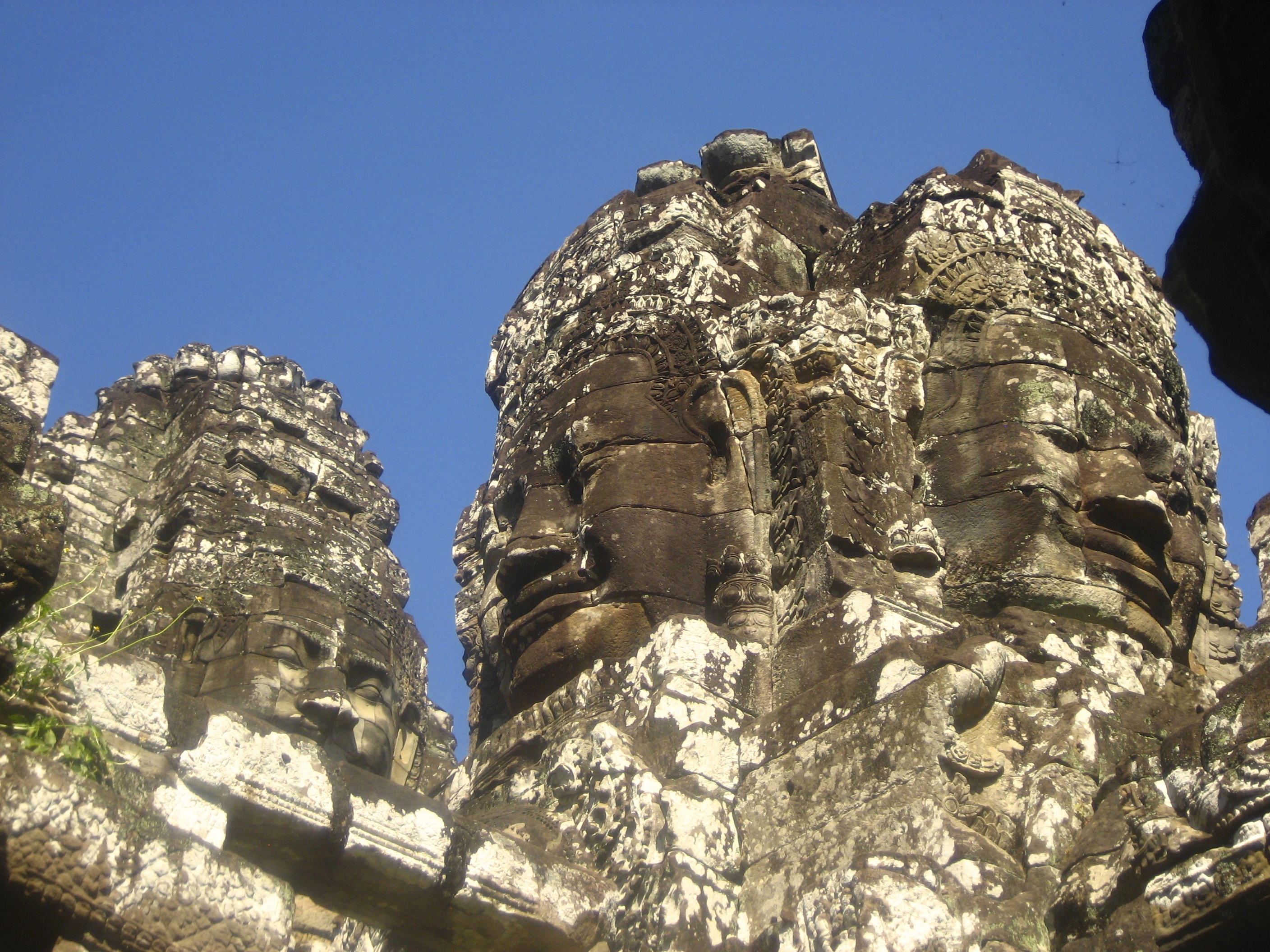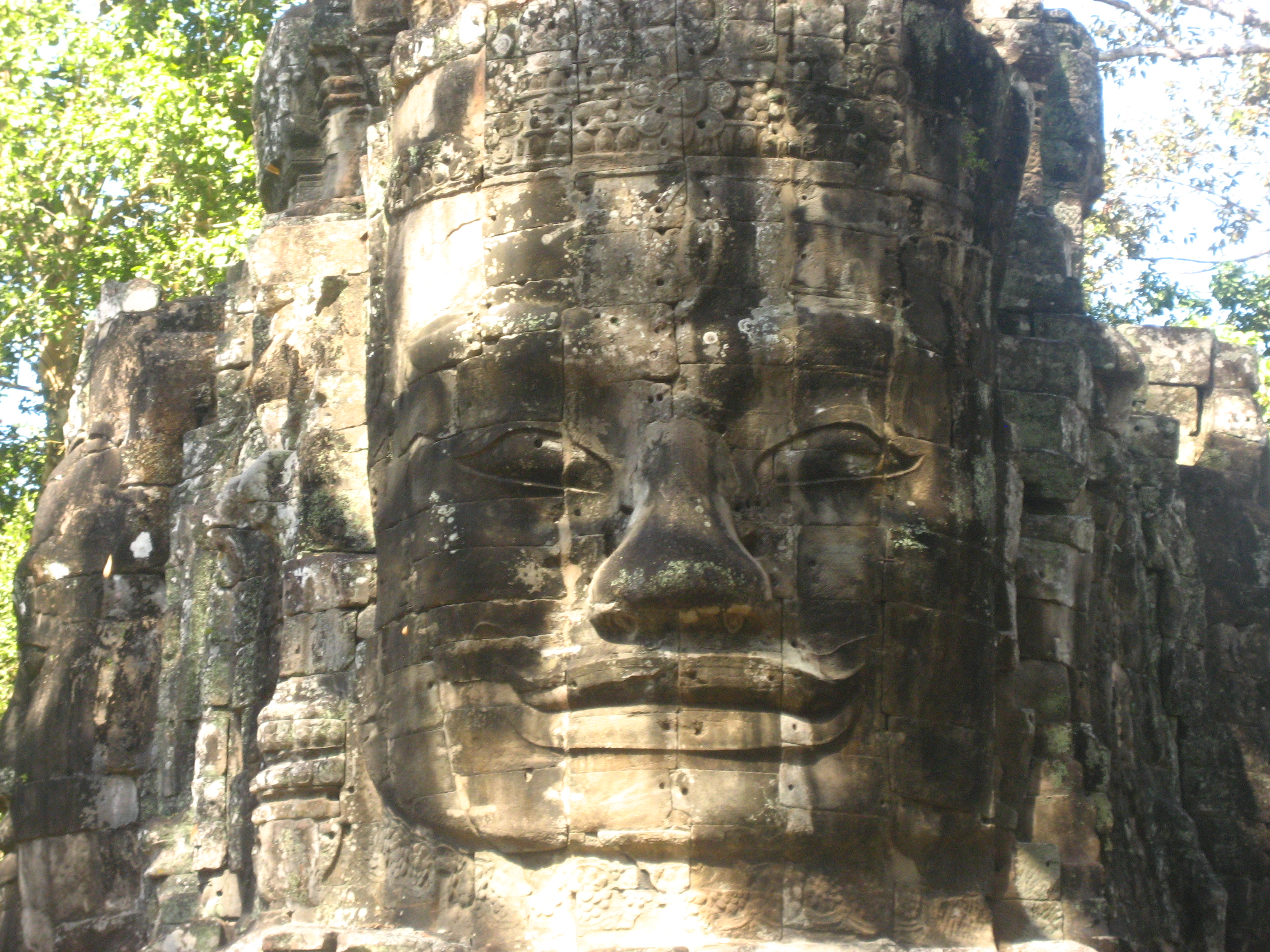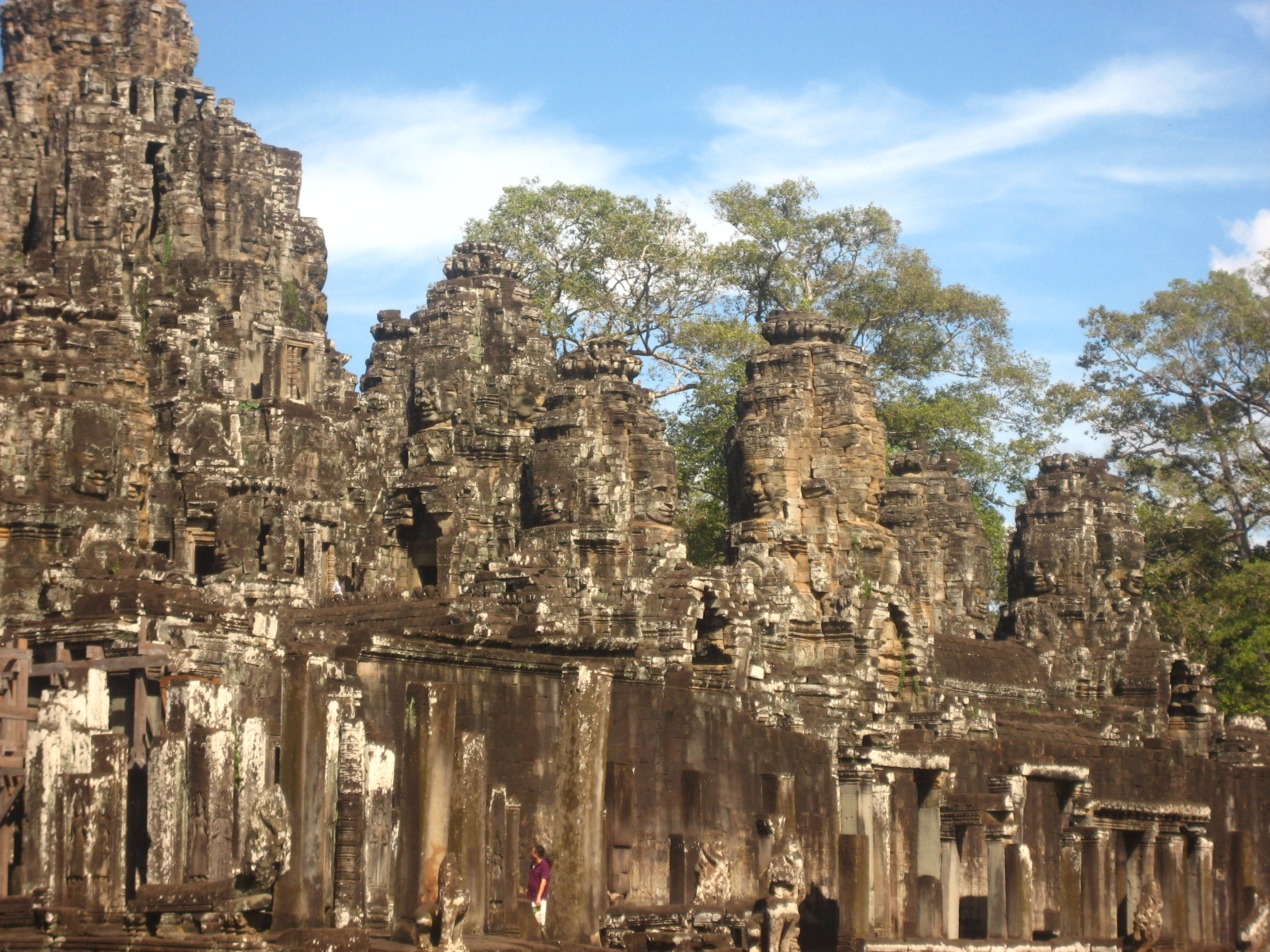 Khmer Ceramics & Fine Arts Centre
When I research a new place, I always look for new and interesting activities. When I booked the Tara Angkor, I noticed that there was a ceramics studio just down the block. Of course we HAD to go! I had never taken a pottery class so I figured why not try it in Siem Reap!? E took pottery in high school so he was a natural. He whipped together a beautiful vase. I, on the other hand, was a disaster. I needed A LOT of help from the instructor (and E).  I made an angkorian bowl! It is a handmade token and reminder of our time in Siem Reap.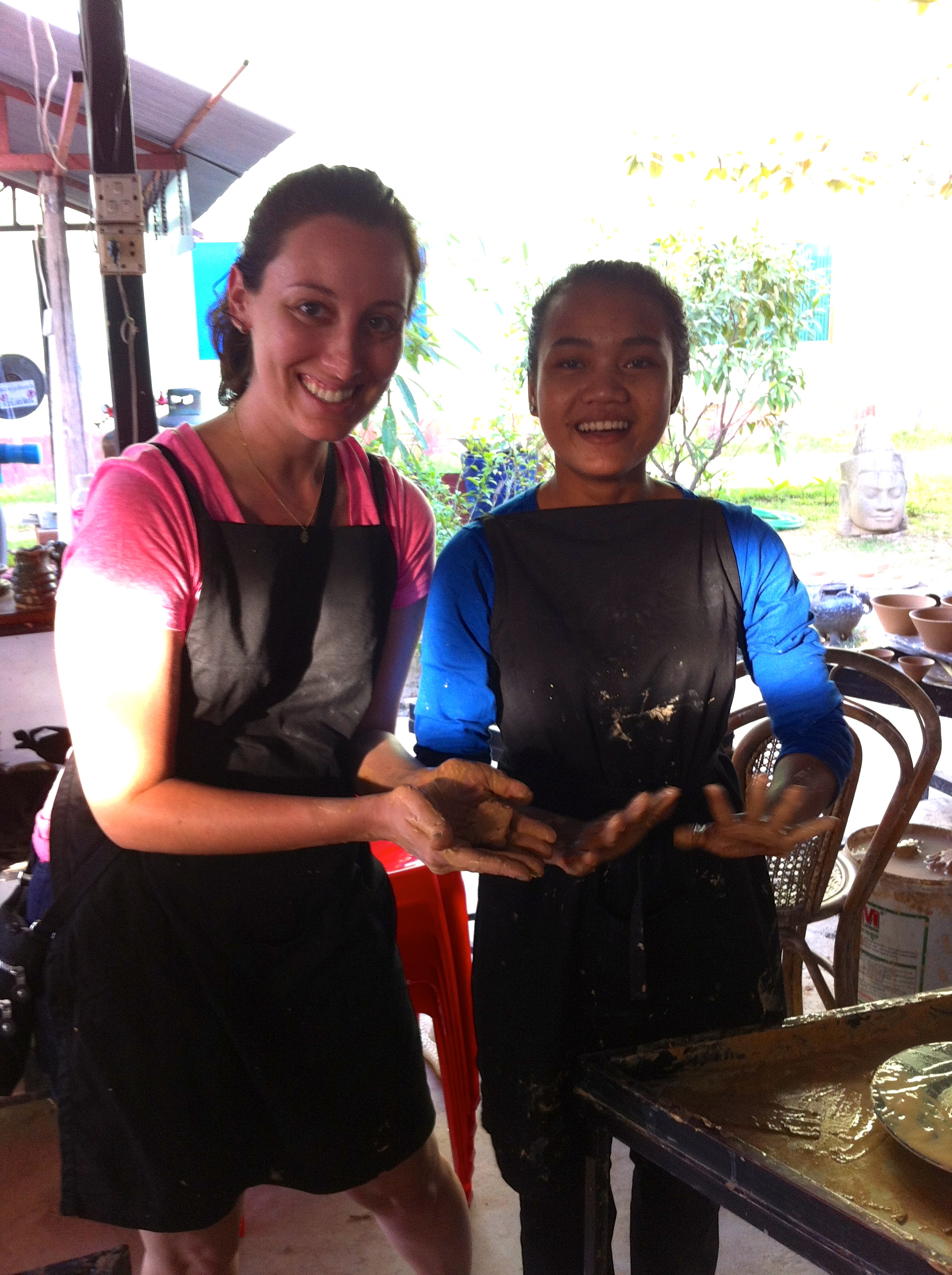 Siem Reap Cambodia – Where to Eat
If you are looking for authentic Cambodian food on Pub Street, then Khmer Kitchen is the place to go! It came highly recommended by a friend. E and I both ordered an amok dish and we also ordered some dumplings. E enjoys taking photos of me eating things in a series. See below for the Cambodia dumpling series – there are 12 more photos not posted here.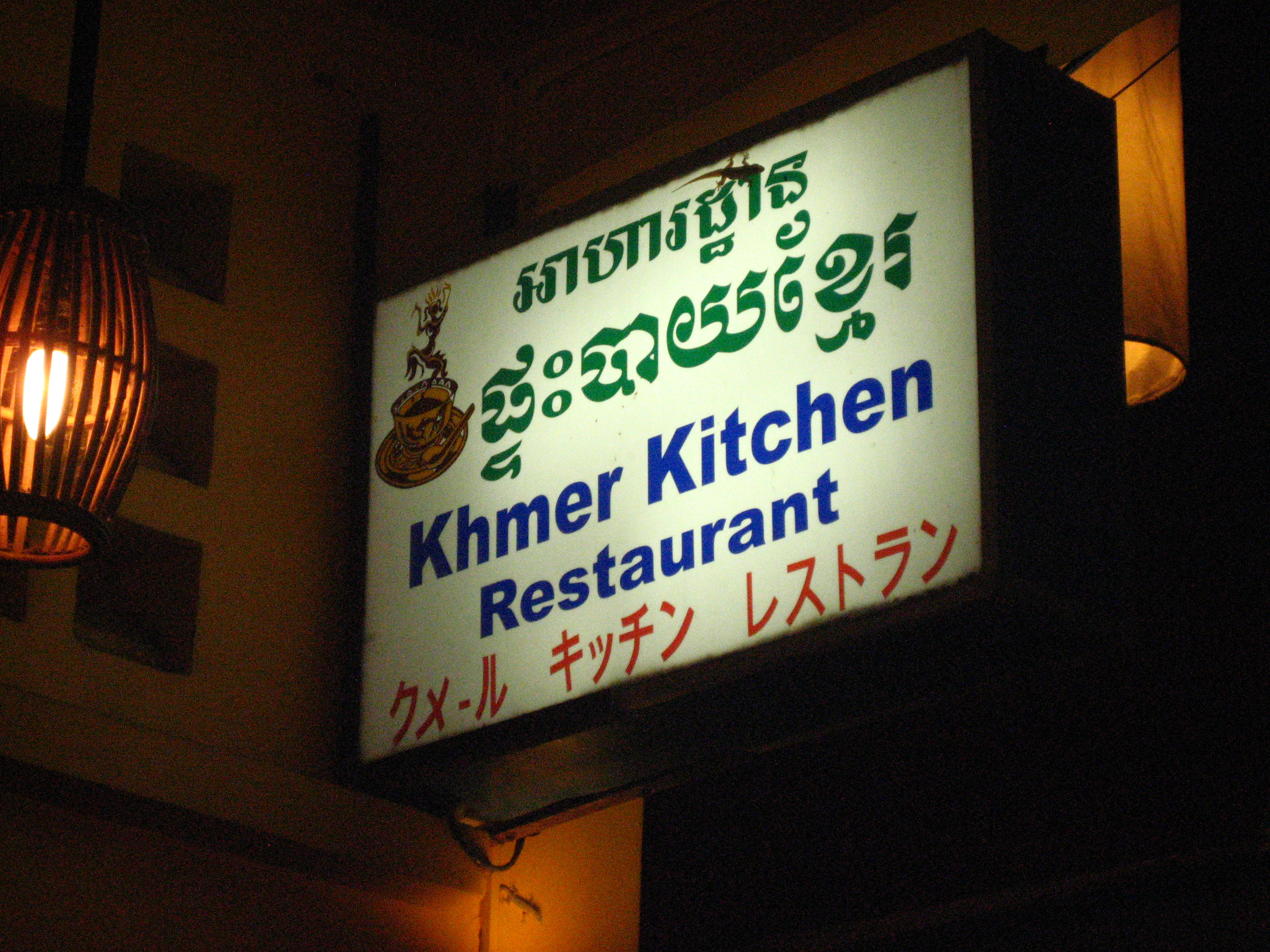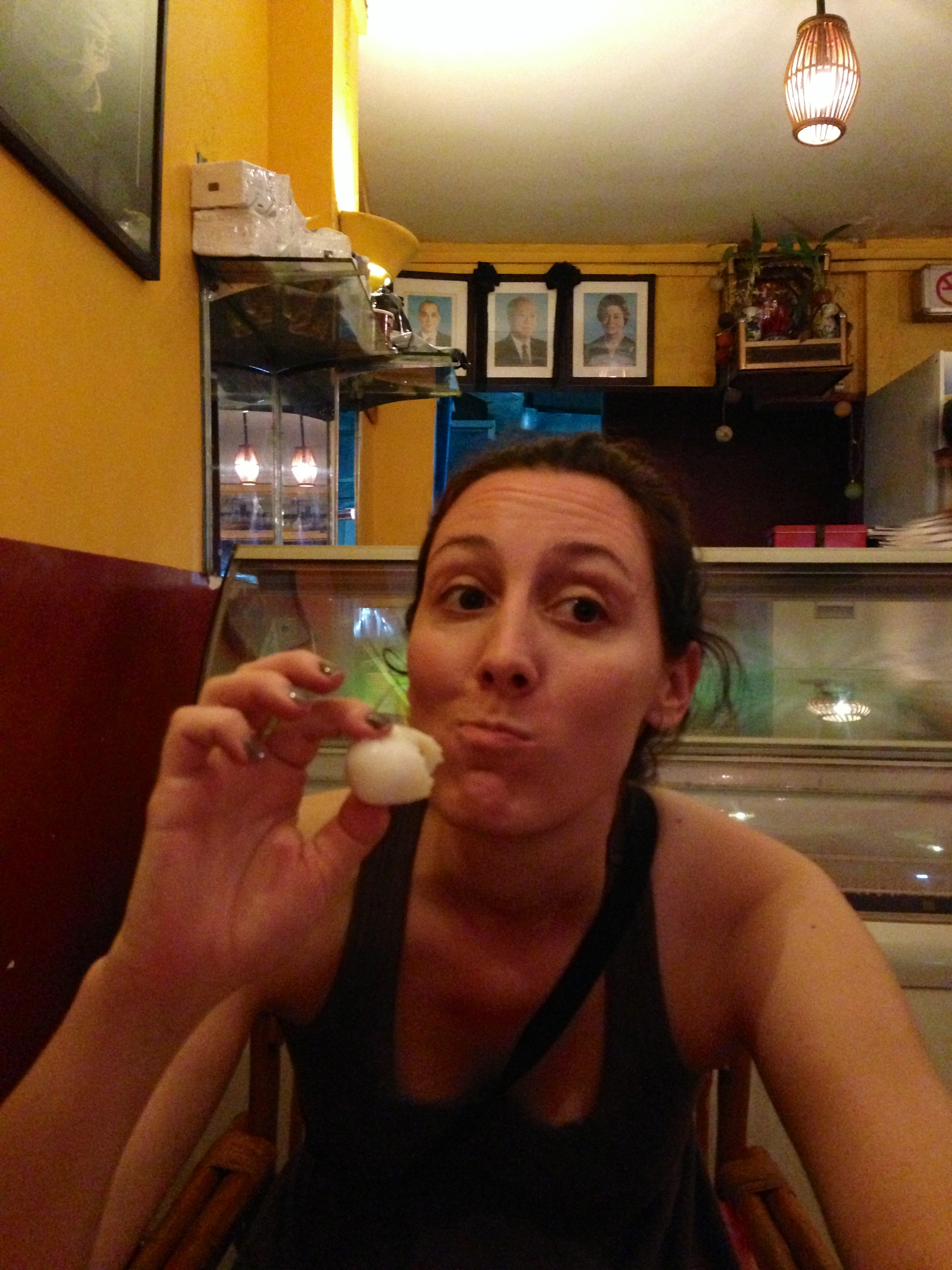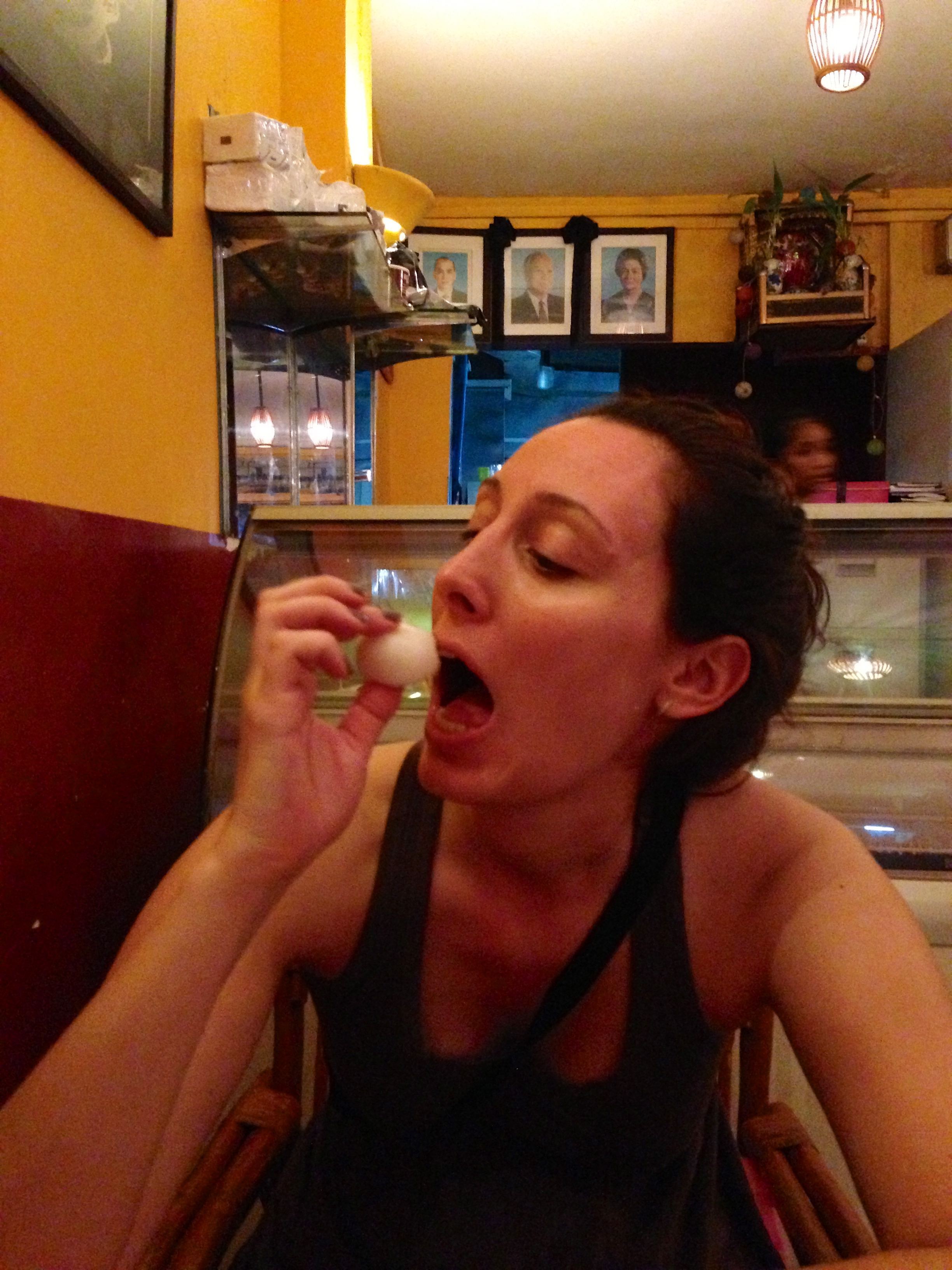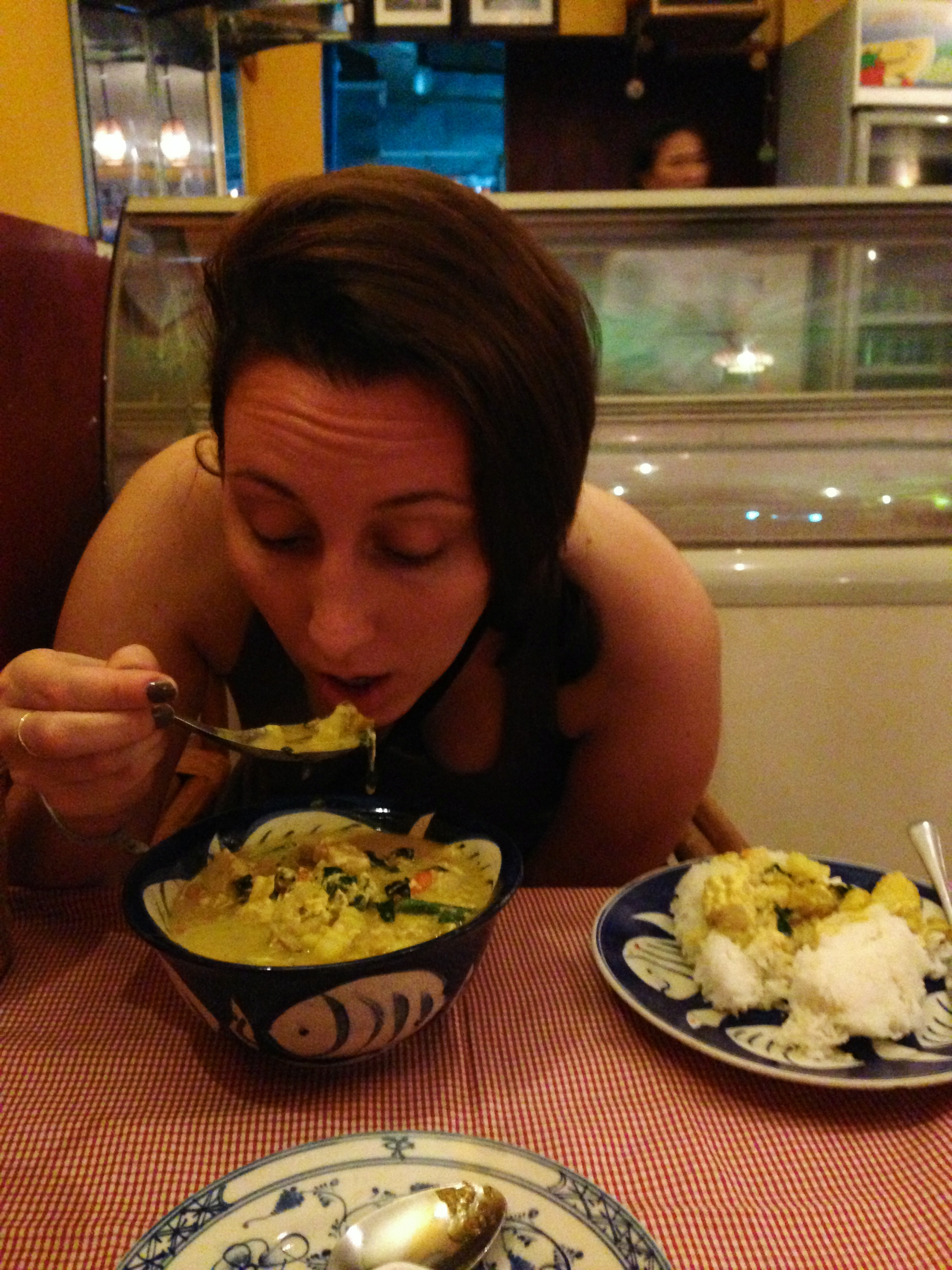 Very touristy but A LOT of fun! We ventured over to Pub Street every night for a couple hours. We ate dinner here, got $2 massages and I got a $2 manicure (not the best in the world, but definitely not the worst). We purchased some great souvenirs here as well.
What about you? Have you been to Siem Reap Cambodia? What are your recommendations?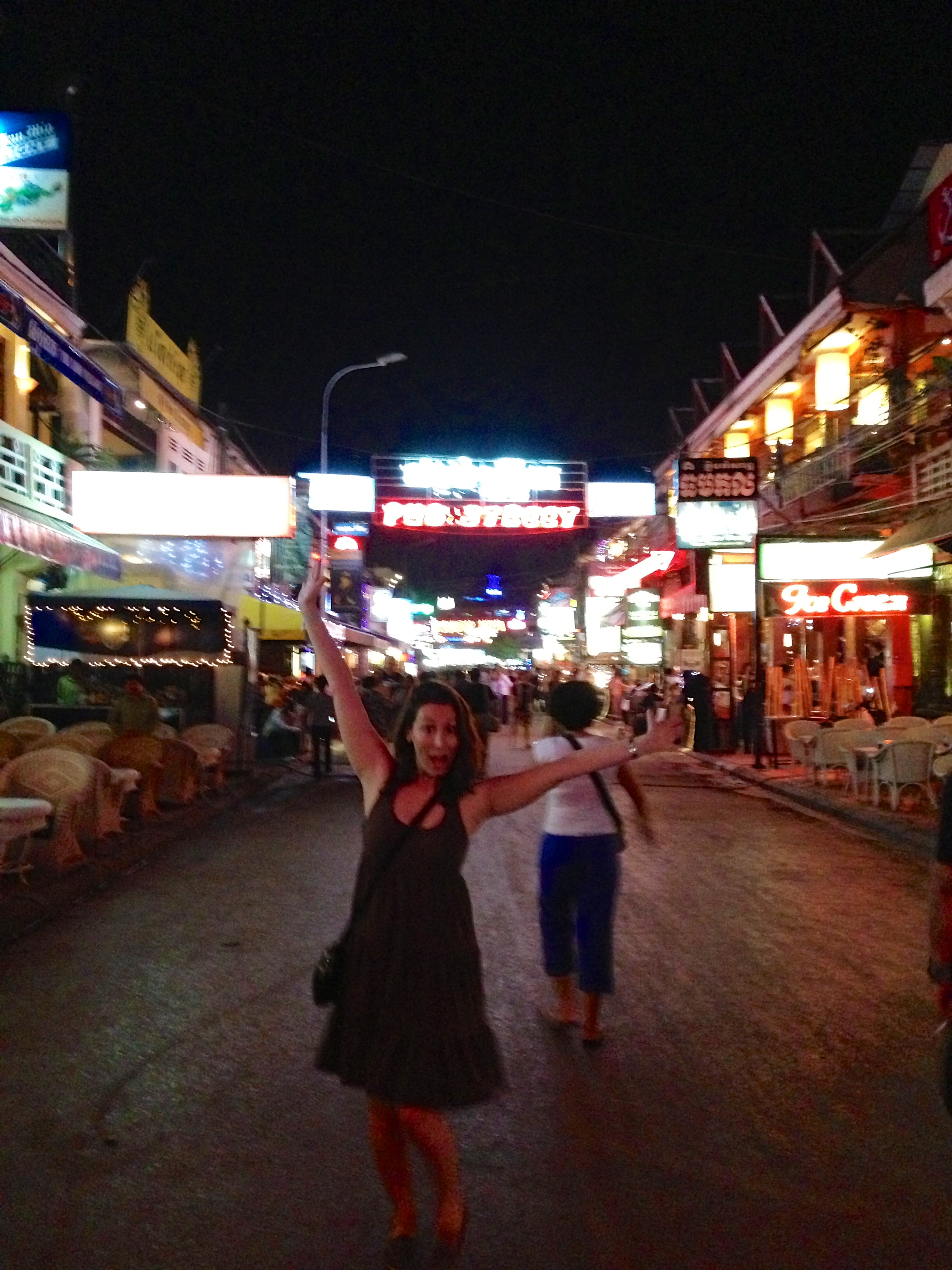 NEXT TIME: Chiang Mai, Thailand