Over the last few years I have been trying to invest in classic, timeless pieces of clothing that will always be in style. While on this mission, I found out about a newer label, AYR, the sister company to Bonobos. AYR stands for All Year Round. The label describes themselves as "a label for women who can't be labeled." AYR's goal was to create "a line of pieces that takes you from work to play, season to season, year after year." Well…MISSION ACCOMPISHED!
I instantly fell in love mission and their AYR Essentials collection. I want to own everything!  Recently, I have accumulated several AYR pieces, and each one is better than the next. I wear the Arrow Pant and Rumpled Blazer to work at least once or twice a week. My next investment will be one of their gorgeous coats!
For date night or jeans day at the office, I love the Clean Shirt paired with The Skinny (otherwise known to E as my uniform). The Skinny is the most comfortable and luxurious jean you will ever wear. They are so soft! AYR is so confident that you will love their jeans that they have a home try on program. They will send you three pairs of The Skinny for $1 each. You have a week to try them on and then you send back what doesn't fit! They only charge you for what you keep.
Just last week, E and I wandered into New York City for dinner and (of course) I was dressed in my uniform. Instead of my usual Adidas kicks, I decided to take it up a notch with some killer nude sandals and a fun clutch.
The final touch to any outfit of mine is a watch. I can't leave home without one! I wore my new Ely Series Green Sandalwood and Maple Jord Watch. I am always intrigued by new and interesting watches. When I was approached by Jord to style one of their designs, I jumped at the chance! All Jord watch bands are made of 100% REAL wood. I had never owned or worn a wood watch before. I am now a convert! The watch has great natural look to it. It works with ANY outfit!
I have teamed up with Jord Watches for a very special giveaway! One lucky What's For Dinner Esq. reader will win a $75 gift card to Jord Watches! Click HERE to enter. Everyone who enters will be rewarded with a $20 gift card to Jord. So exciting! The giveaway ends on July 15, 2016 so enter now for your chance to win!
Good luck!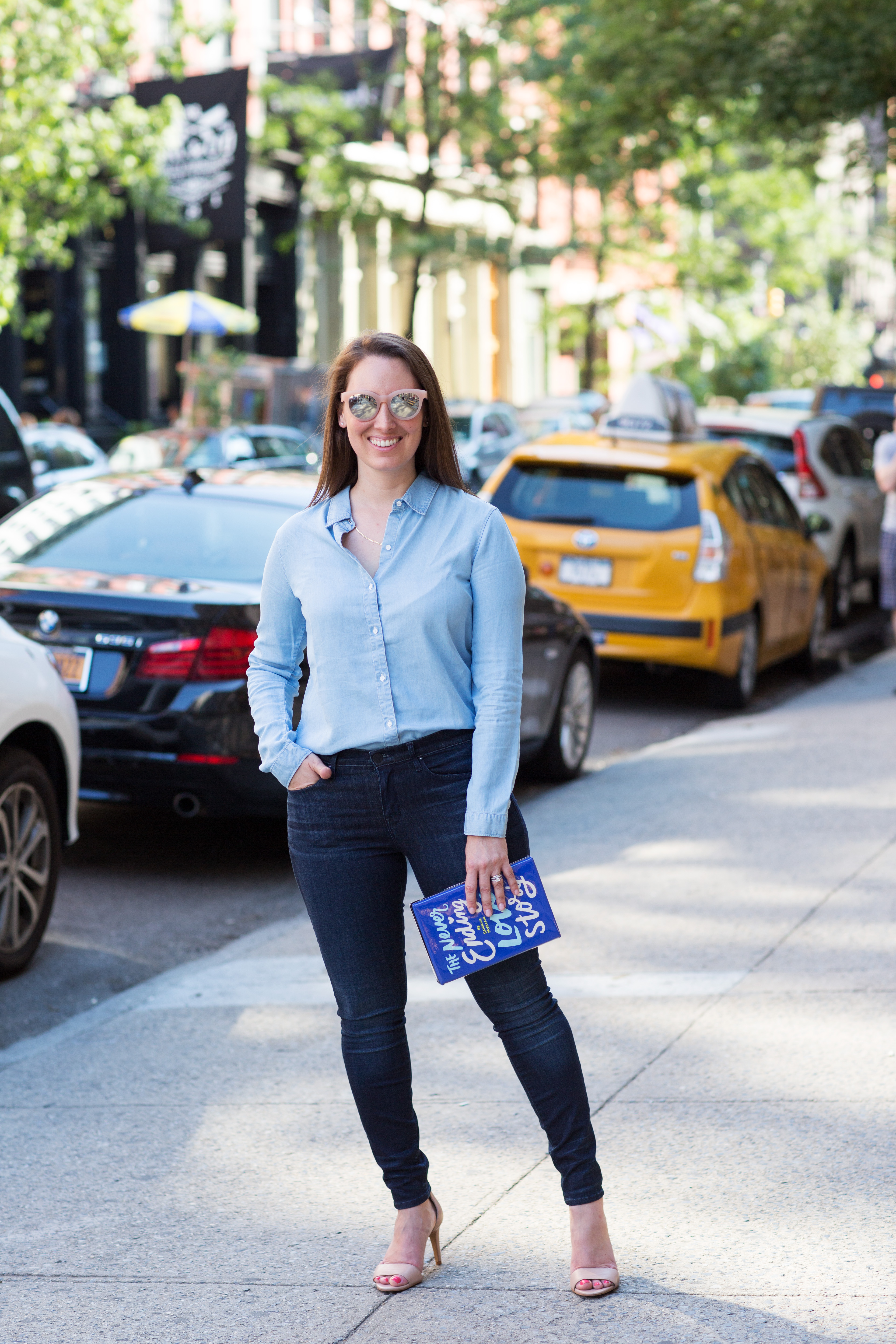 Shirt: AYR (c/o), Jeans: AYR (c/o), Shoes: Vince Camuto, Watch: Jord Watches (c/o), Bag: Kate Spade (old, similar HERE), Sunglasses: Toms, Necklace: Ariel Gordon Jewelry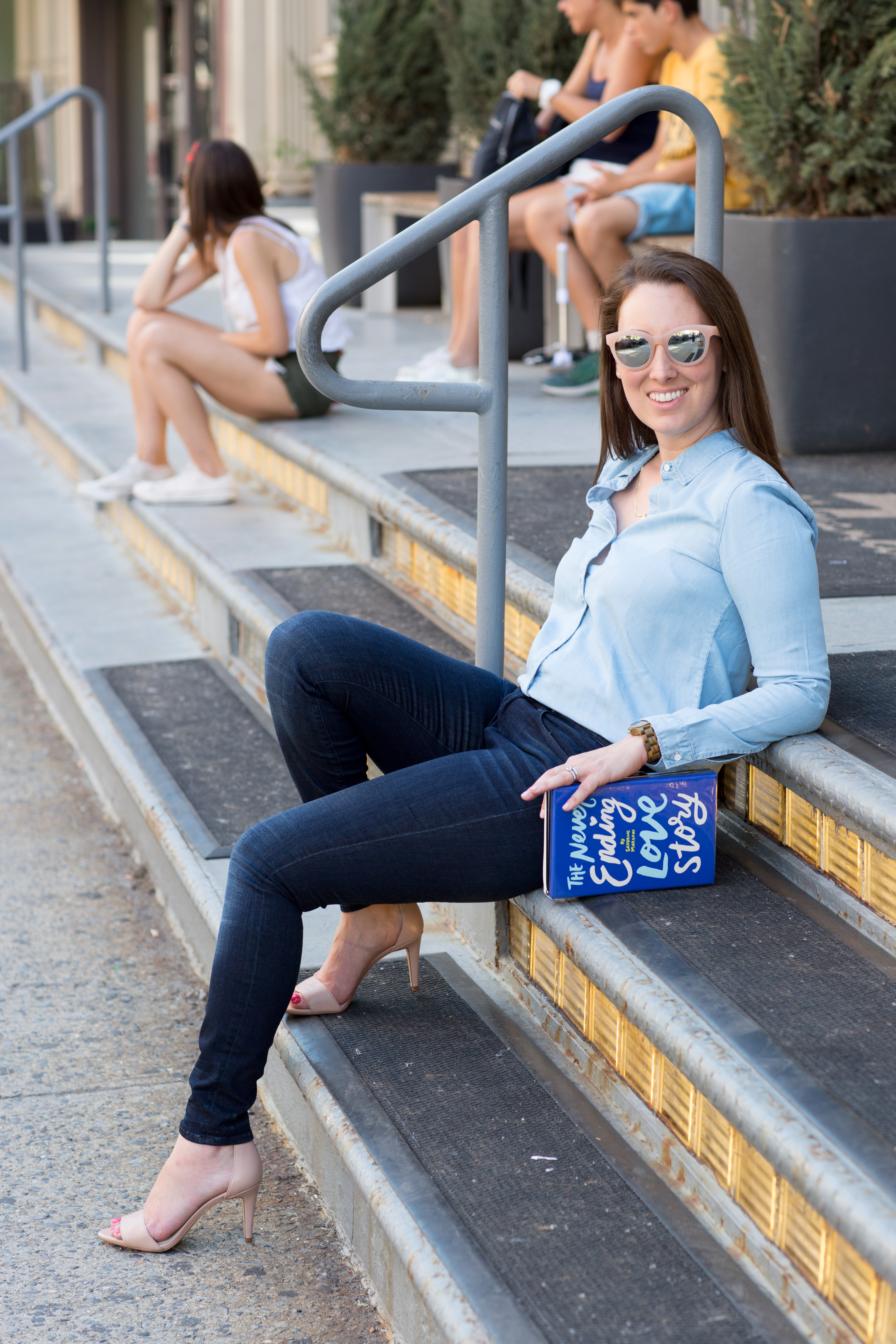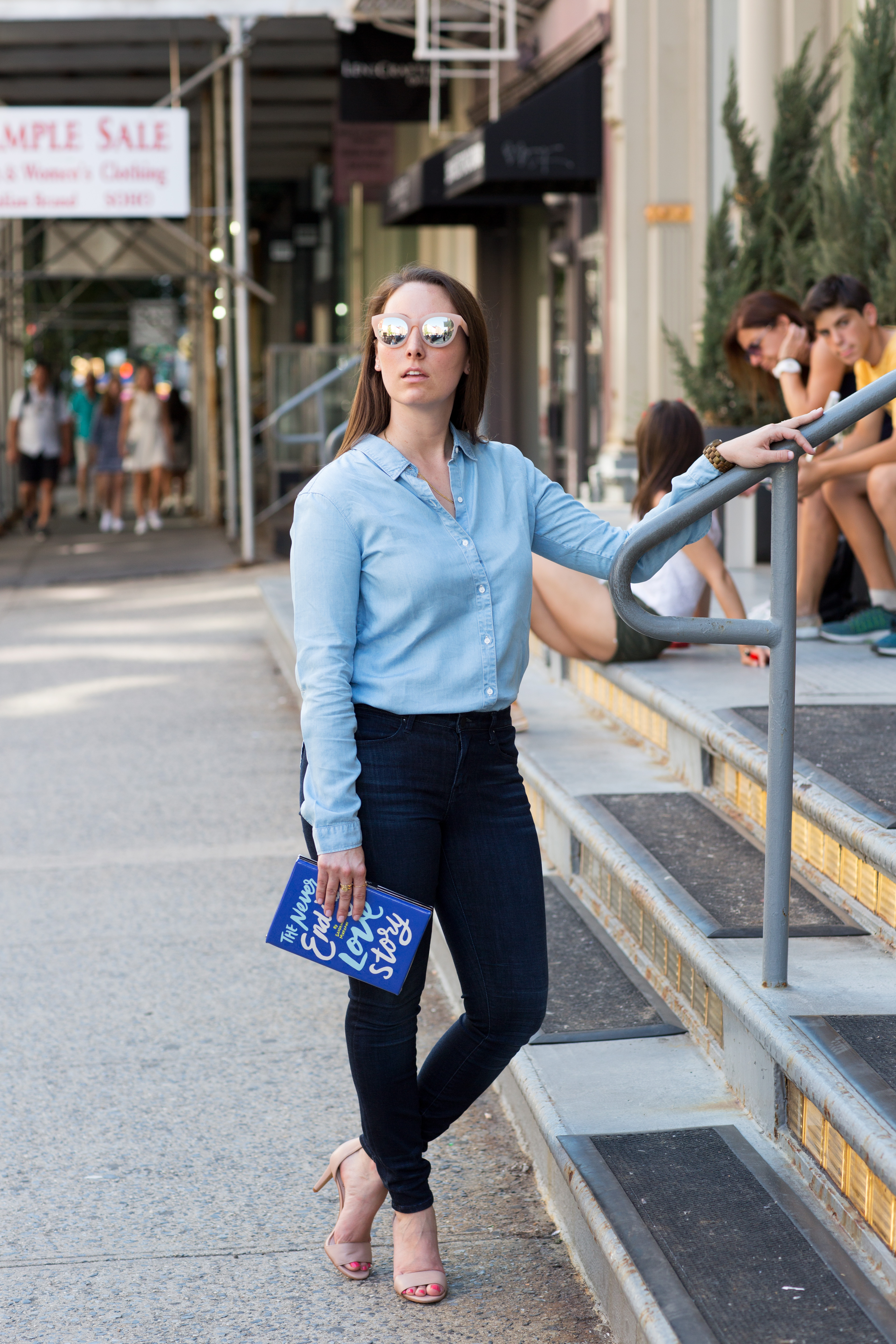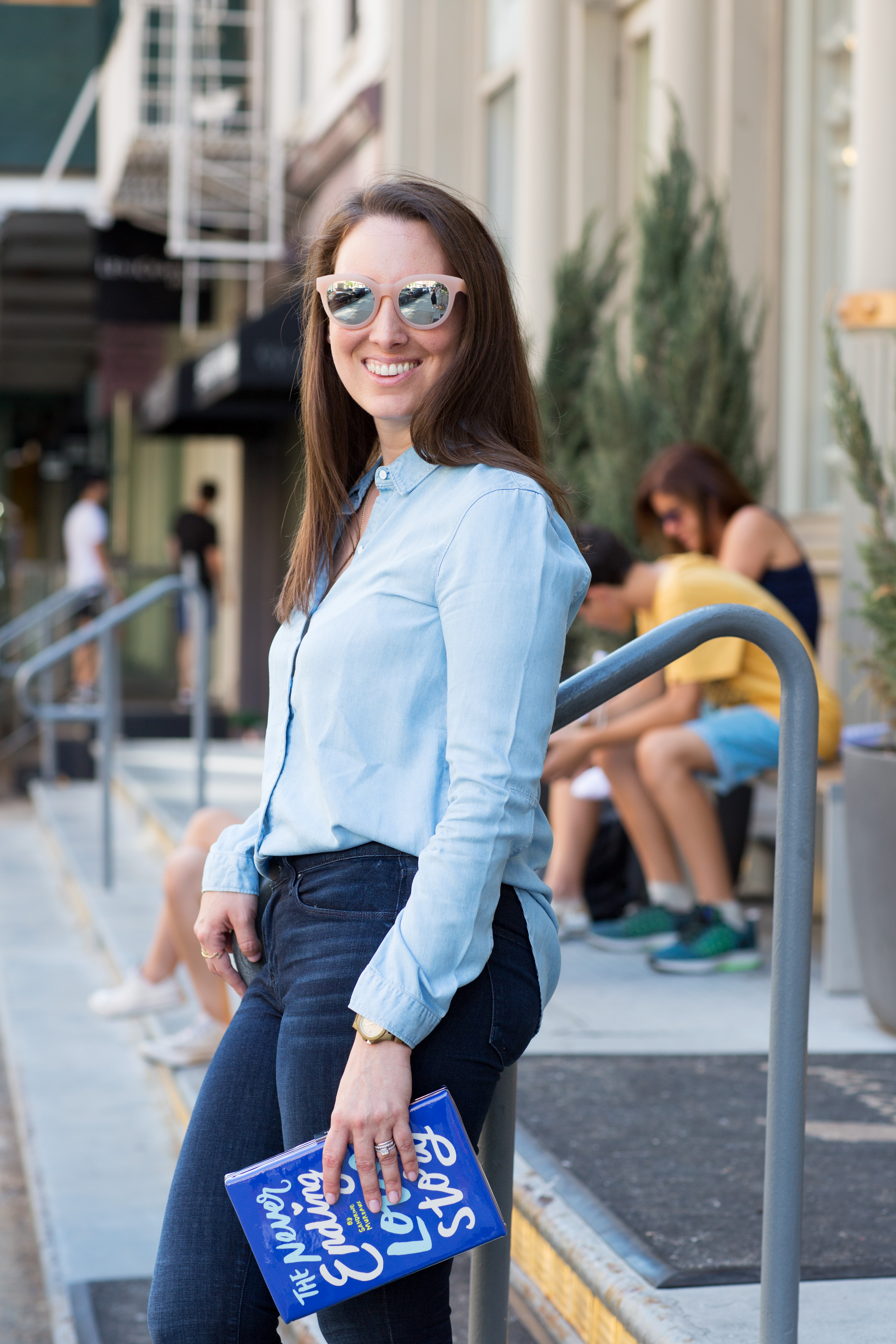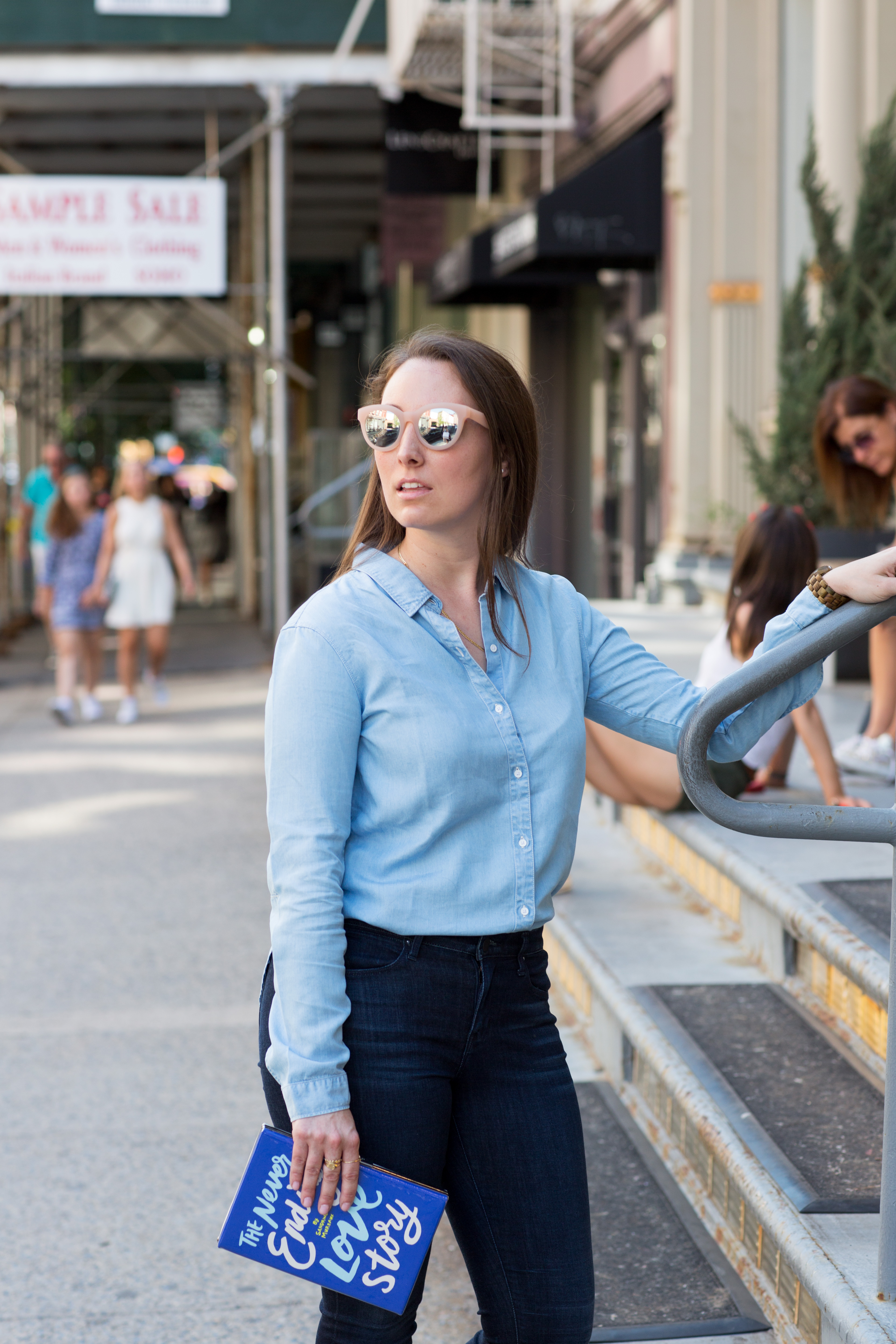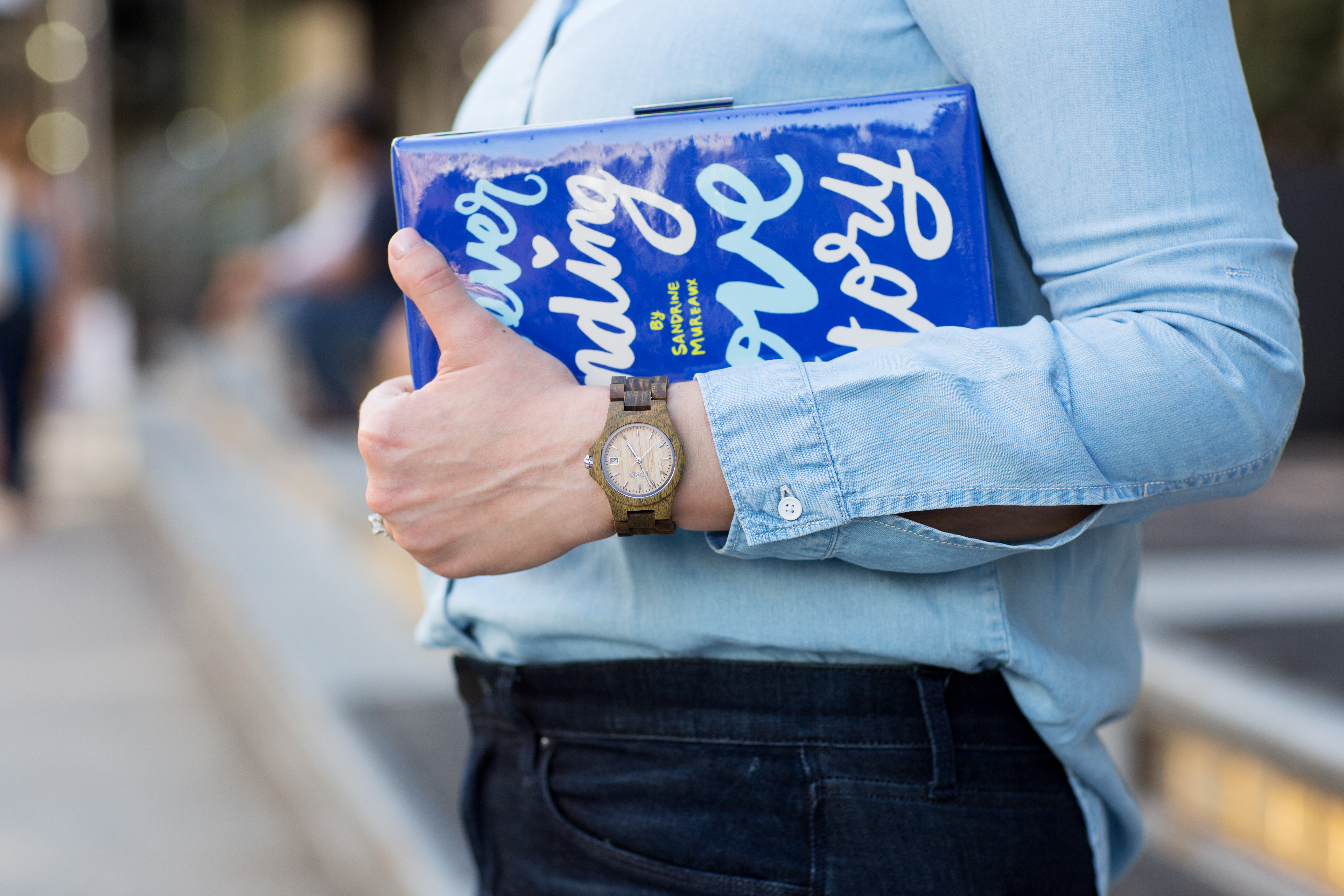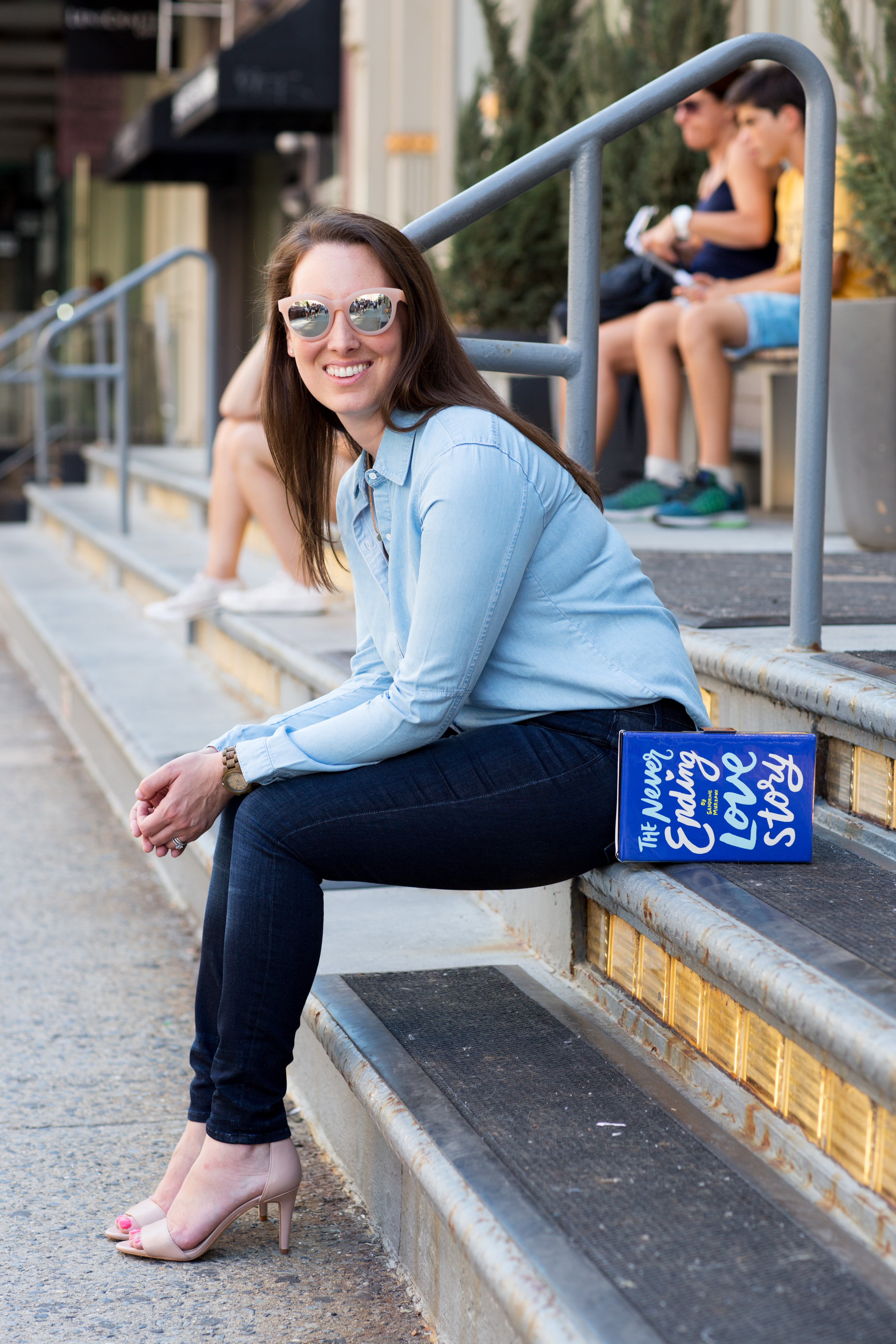 Thank You AYR and Jord Watches for partnering on this post.