Growing up, my mother baked challah most weeks. If I am lucky, I have time to bake it once a month. Over the last six months, my mother has been baking up a new recipe and my father has been RAVING about it. He says it tastes like cake!  When we were in Los Angeles for Passover, right before the holiday officially started, E and I had the opportunity to try it. We finished a whole challah, just the two of us! It was so decadent. You really could eat it for dessert. What really makes this challah so special is the topping. It adds a nice crunch but also a nice sweetness.
A few weeks ago I decided to give the recipe a try. This dough does not require a bread machine. You can make it in your KitchenAid Mixer
!
The challah came out beautifully! I even added semi-sweet chocolate chips to one of them.  They tasted just as good as my mothers!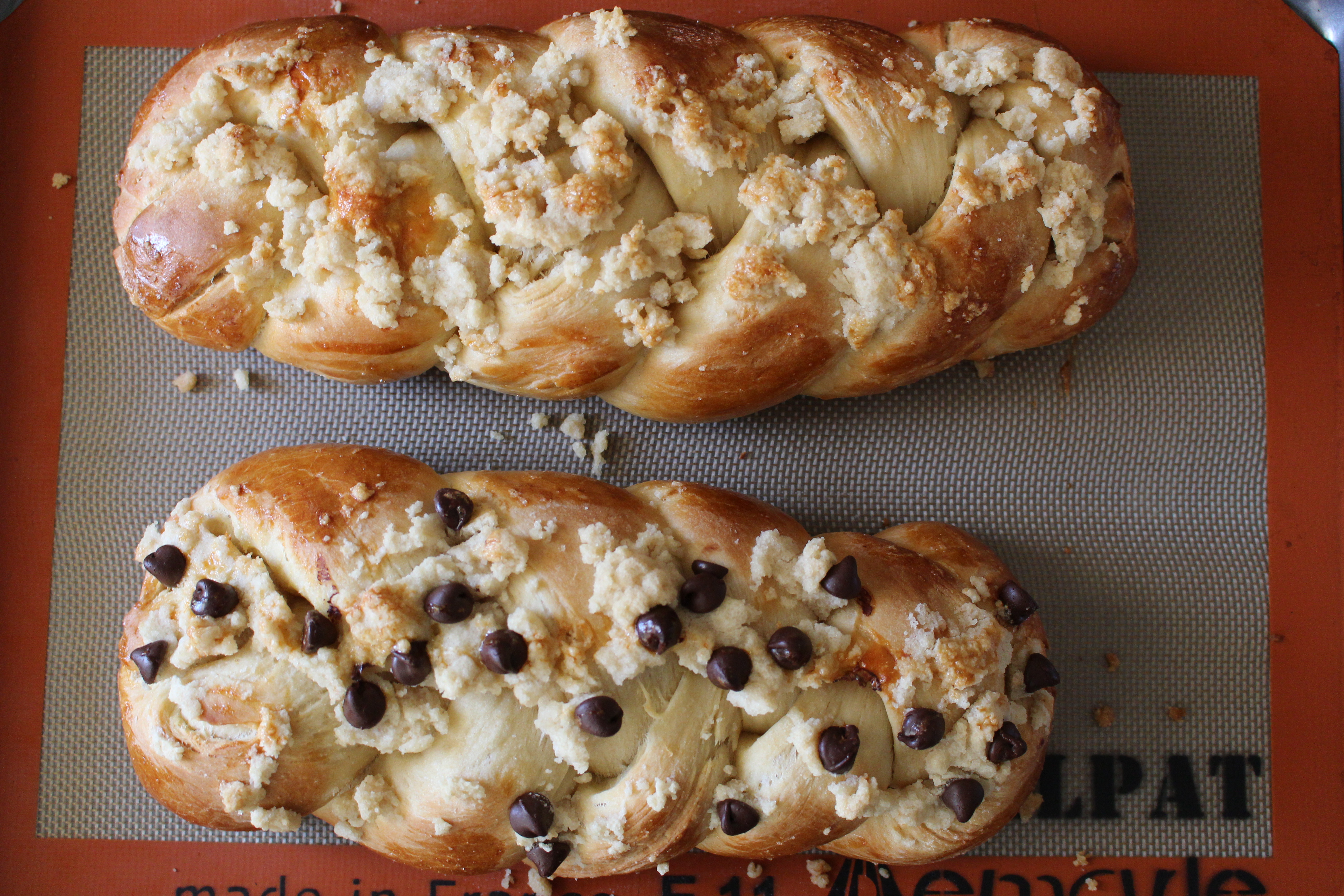 One with Chocolate Chips and One Without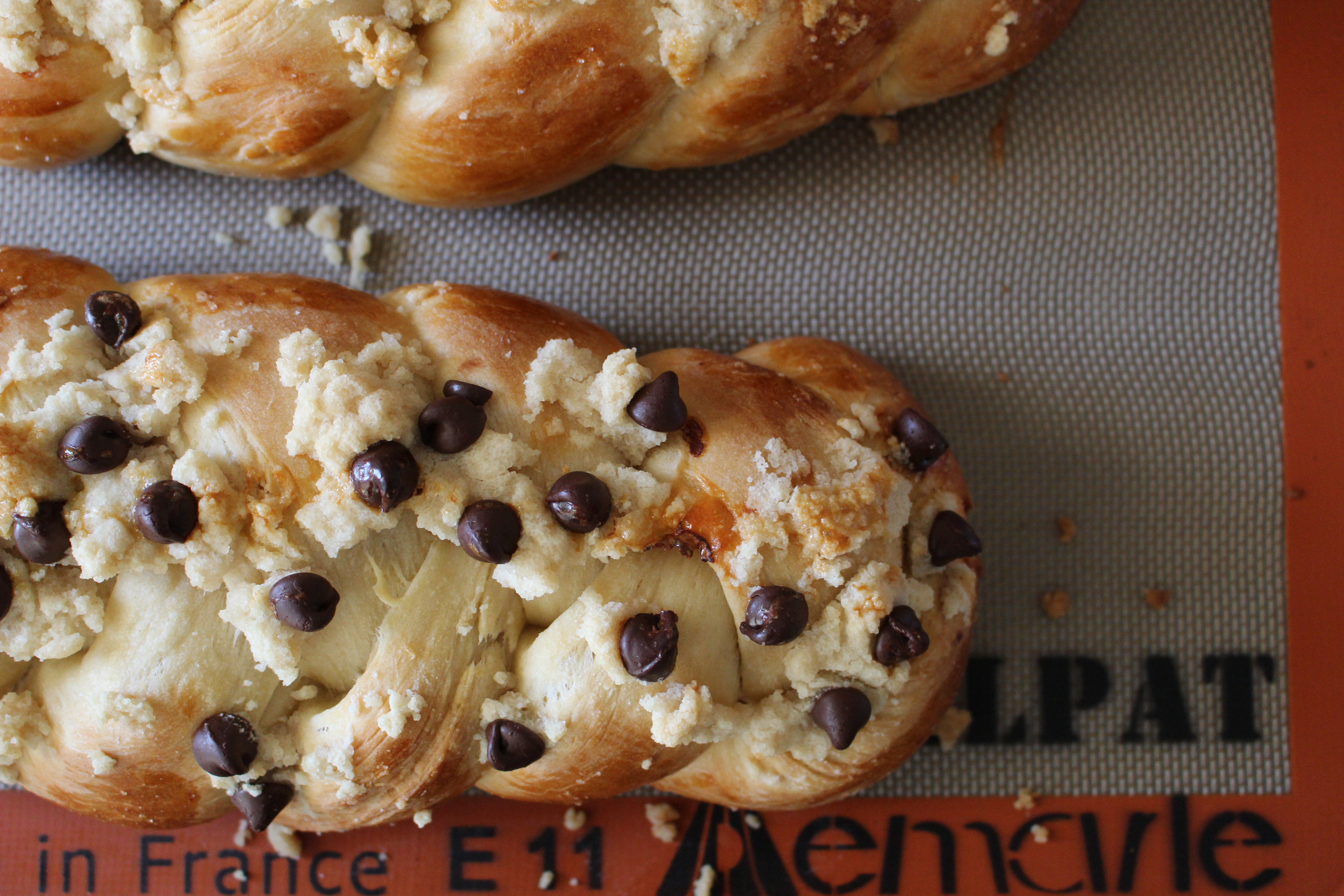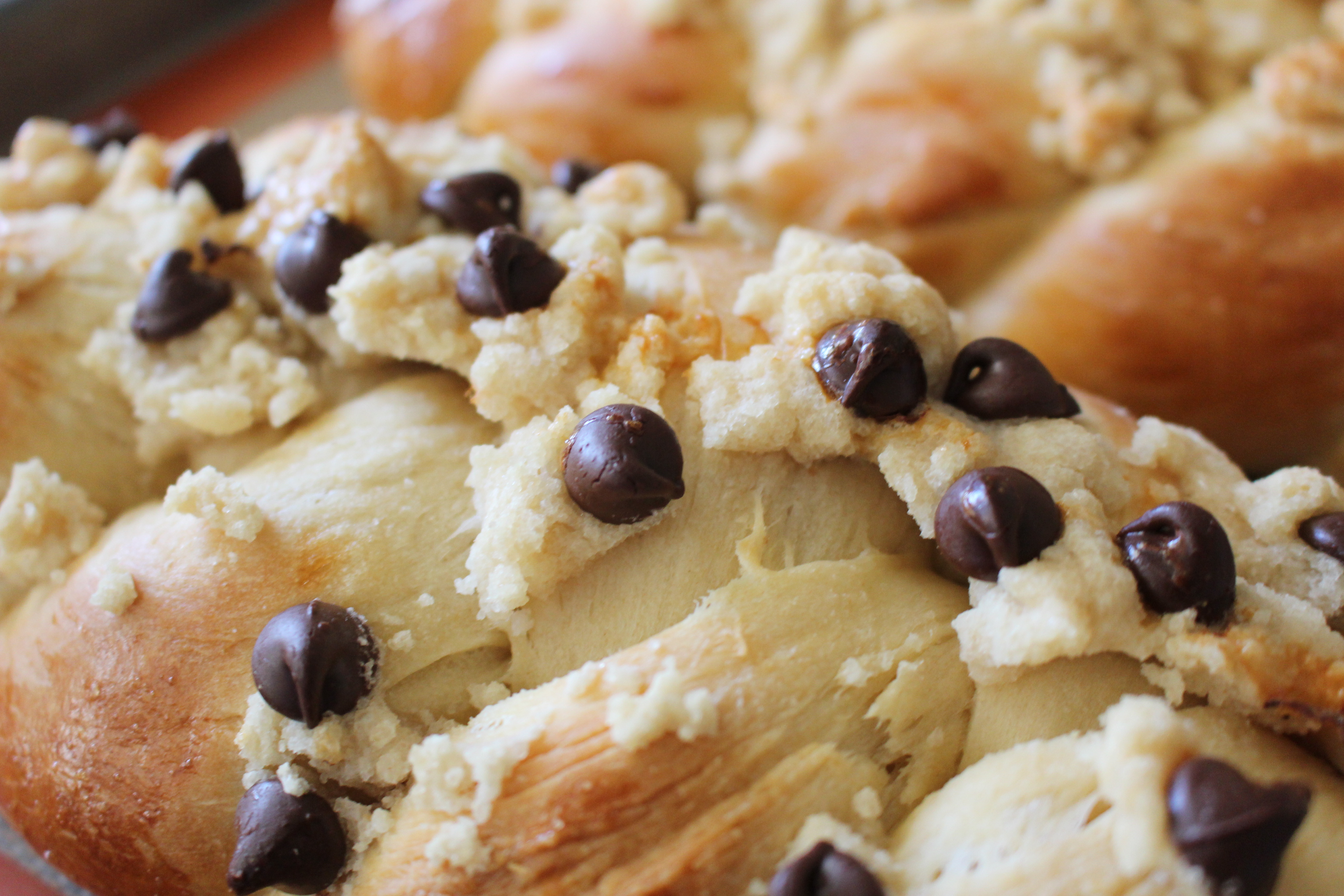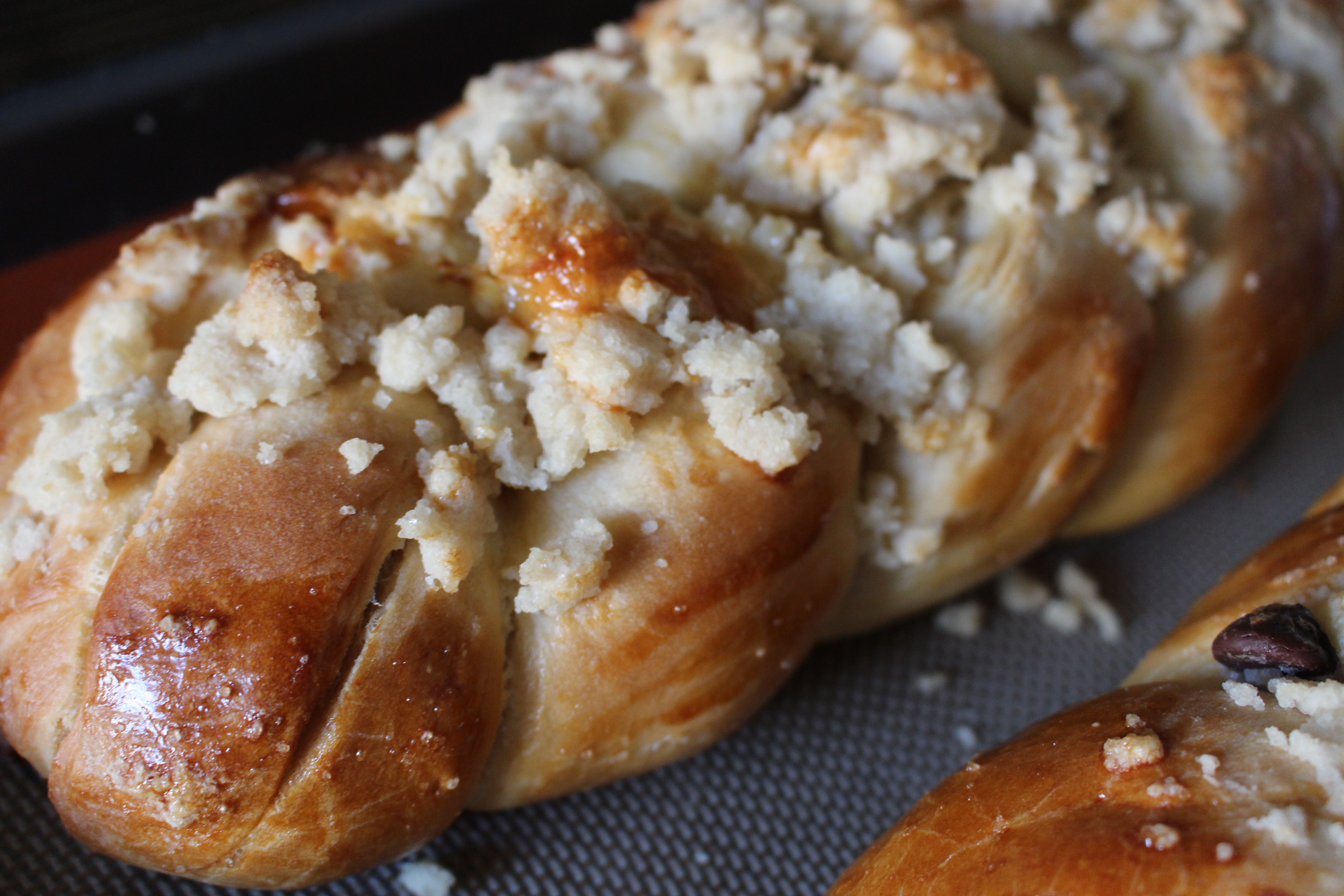 Challah Ingredients:
Flour, 5 cups
Sugar, 1/2 cup
Yeast, 1 tablespoon
Sea Salt, 1 tablespoon
Warm Water, 1-1/4 cup
Vegetable Oil, 1/2 cup
Eggs, 2
Topping Ingredients:
Flour, 3 tablespoons
Sugar, 3 tablespoons
Vegetable Oil, 2 tablespoons
Chocolate Chips (optional)
Directions: 
2.  Add the vegetable oil and eggs next. Mix until combined.
4.  Once your timer goes off, punch the dough down and shape your challah. You can make pull apart challah in a round pan or braid your challah.
6.  In the last 10 minutes of rising time, preheat your oven to 375 degrees Fahrenheit.
7.  Brush the challah with egg and sprinkle with the topping.
8.  Bake until just starting to turn brown, about 20 minutes, then lower oven to 350 and bake for 10-20 minutes more, depending on the size of the challah.