The protein kick continues… This time with a quick and easy salmon recipe! All you need is salmon, salt, pepper and salsa. You don't even have to make your own salsa. I bought mine at Trader Joe's (my home away from home). And it has a bit of a kick to it!
I paired the salmon with salad straight from the garden. It was DELICIOUS! And it was super easy too. Even E could make it!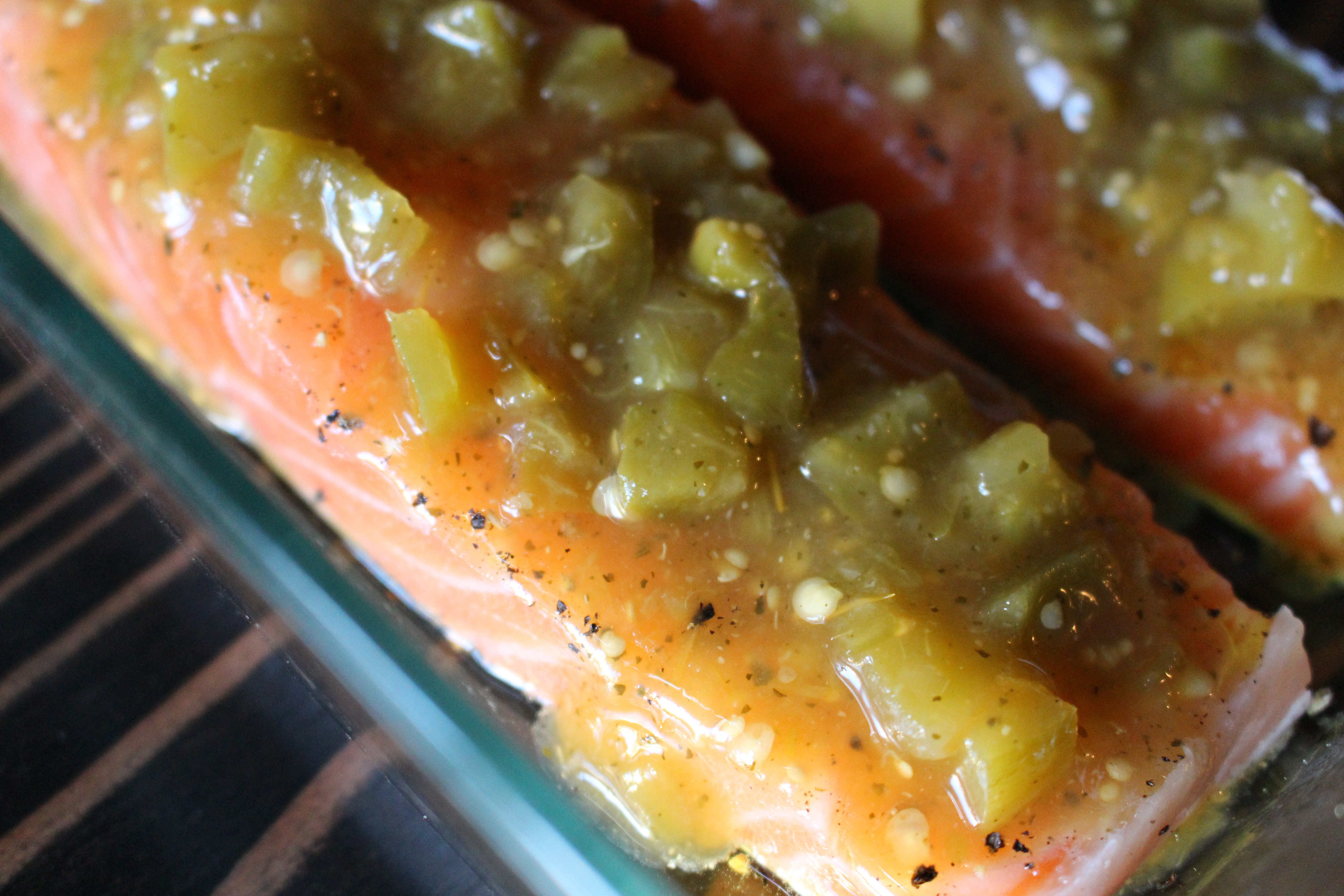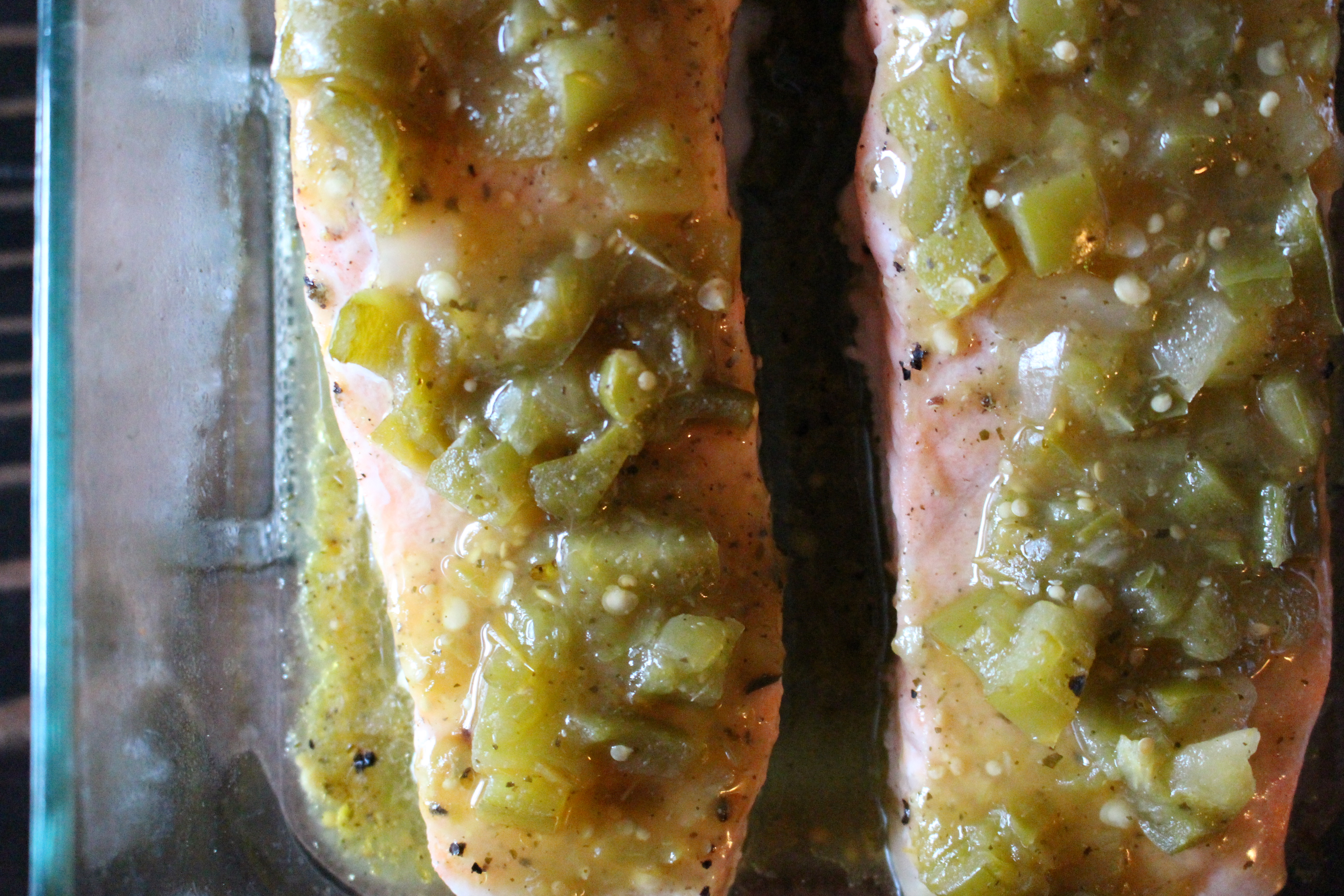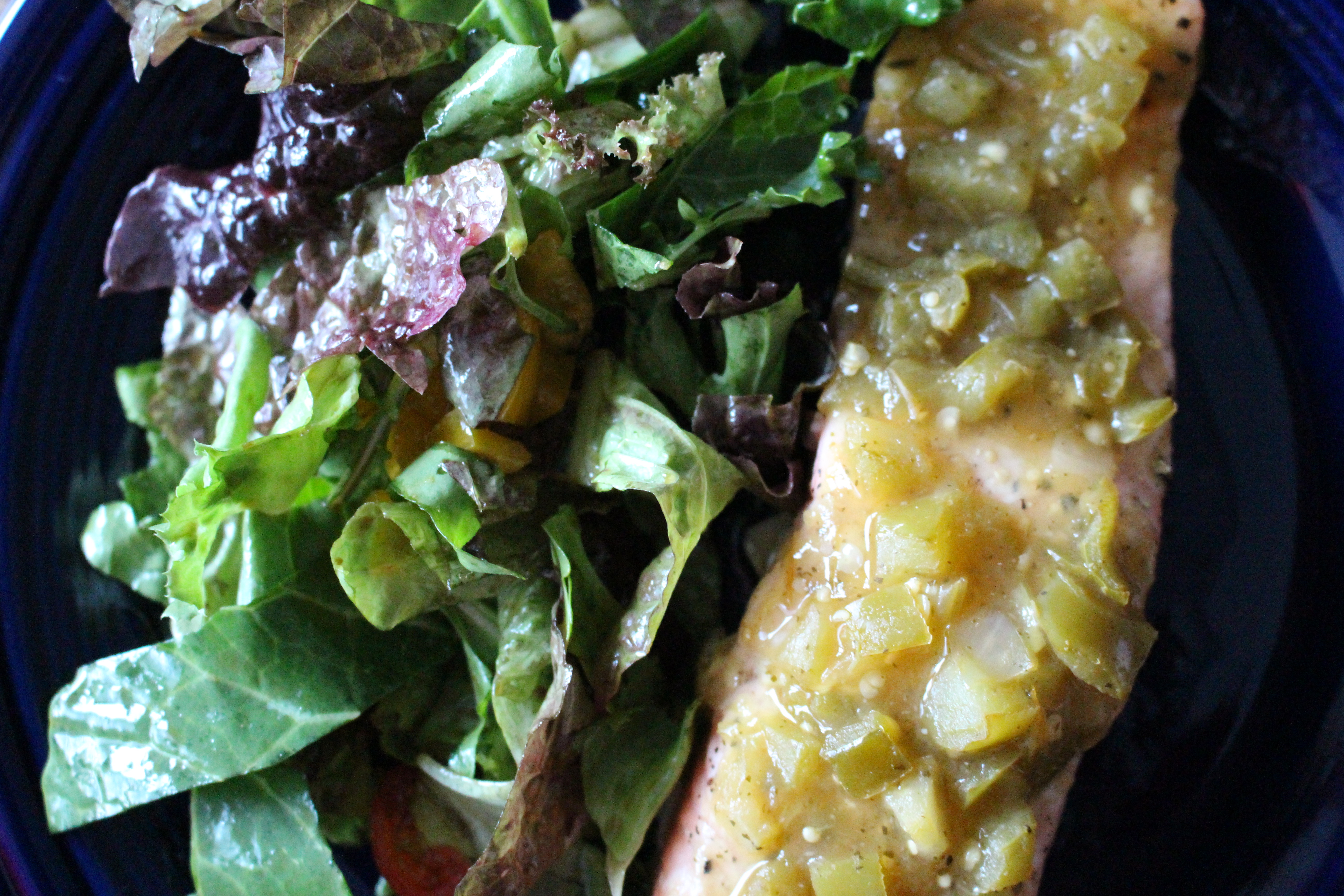 Ingredients: 
Fresh Salmon Filets, 2
Sea Salt
Fresh Ground Black Pepper
Directions:
Preheat your oven to 400 degrees Fahrenheit. Spray your Le Creuset Roasting Dish or Pyrex with Pam Original Cooking Spray.
Season both sides of the salmon with sea salt and fresh ground pepper and place it in a roasting dish, skin side down.
Spoon the salsa verde on top of the seasoned salmon.
Roast in the oven for 12-15 minutes, until the salmon is just cooked through.
Serve immediately with a fresh garden salad!