Sometimes you just want a warm hearty meal for dinner…even if it is 91 degrees and 100% humidity outside.
My favorite warm hearty meal is my beef bolognese sauce. We had 1 pound of extra hamburger meat from my birthday BBQ and I wavered back and forth between making bolognese and meatloaf. I finally decided to make my bolognese because I had not made it in a while. When I make it, there is enough to feed a small army! There is always extra sauce. I don't know about you, but I love having leftover sauce in the freezer for a rainy day.
I served the bolognese on top of plain quinoa, as we are trying to stay away from pasta and rice. Quinoa is always a great healthy substitute.
Hope you enjoy this sauce as much we we do!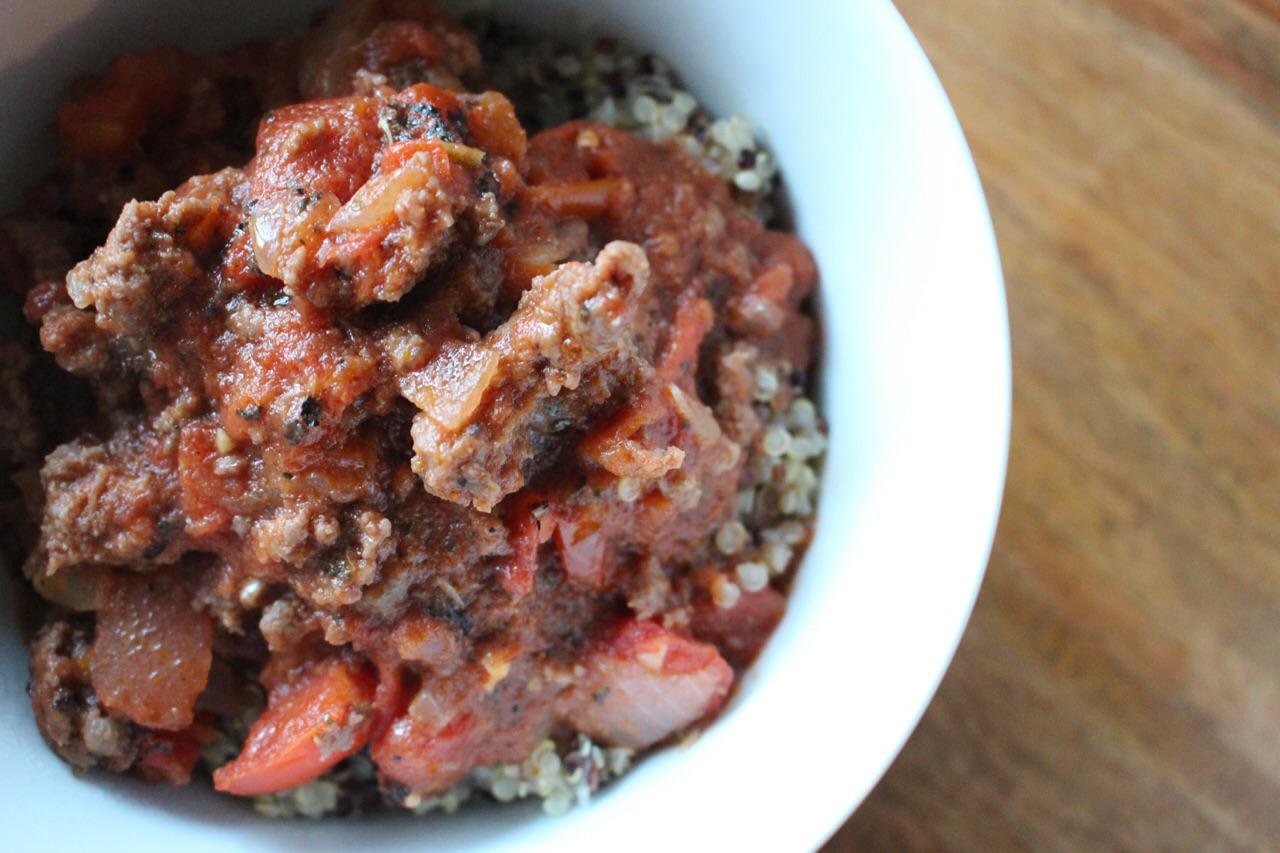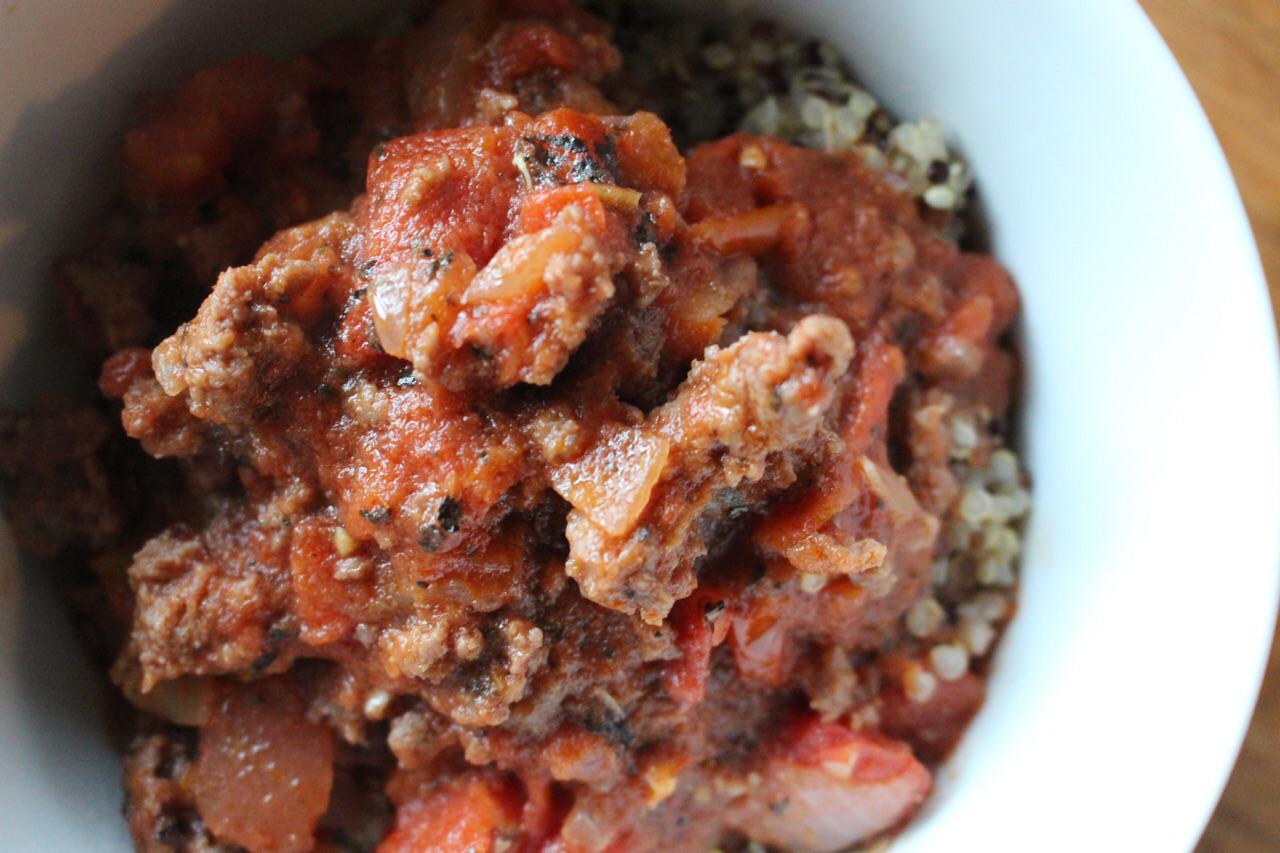 Ingredients:
Trader Joe's Organic Tricolor Quinoa, 1 cup (cooked according to the box directions)
Ground Beef, 1 pound
Onion, 1, diced
Garlic, 2 cloves, roughly chopped
Tomato Paste, 2 tablespoons
Extra Virgin Olive Oil (or Coconut Oil), 2 tablespoons
Crushed Tomatoes, 1 large can
Hunt's Diced Tomatoes Fire Roasted with Garlic
, 1 can
Red Wine, 1/2 cup
White Sugar, 3 tablespoons
Crushed Red Pepper, to taste
Sea Salt, to taste
Fresh Ground Pepper, to taste
Directions:
Cook 1 cup of quinoa according to the box directions. Set aside to cool.
Heat your Le Creuset Cast-Iron Dutch Oven pot on the stovetop on medium heat with EVOO.
When the EVOO is glistening, add the onion and garlic and cook until the onions are slightly translucent and the garlic is fragrant.
Add the tomato paste to the onions and garlic. Once combined, add the beef.
Cook the beef until the pink disappears.
Add the crushed tomatoes, diced tomatoes and sugar. Mix everything together, cover and turn the heat to low. Allow to simmer for 15 minutes.
Add the sea salt, fresh ground pepper, crushed red pepper and red wine. Mix thoroughly, cover and allow to simmer for an additional 20 minutes.
Serve on top of your favorite pasta or quinoa. It is also perfect by itself! This sauce also freezes very well. Freeze in a properly sealed container!