After Siem Reap, E and I were looking forward to a more relaxed few days in Chiang Mai, located in Northern Thailand. We flew direct from Siem Reap to Chiang Mai on Bangkok Airways. Easy peasy!
We were actually in Chiang Mai over Christmas. The lobby of our hotel was decorated with a Baht (Thai $$) Christmas Tree. Definitely different!
While we had pre-booked our visit to the Elephant Nature Park (photos below), the rest of our time was unscheduled. We were free to do whatever we wanted. It was so nice! And it just so happens that our favorite hotel from the entire trip was in Chiang Mai!
Where To Stay
Siripanna Villa Resort and Spa
The Siripanna came highly recommended by a friend of my sister in law. After seeing photos on Trip Advisor and other review sites, I could see why. It is absolutely gorgeous!
Upon arrival, the front desk notified us that they upgraded our room to a villa with a private lounge area. The room was three times the size of our apartment in Boston. They decorated our bed with flower petals and towel swans. It was so sweet of them!
As soon as we arrived and placed our bags in the room, changed into our bathing suits and headed for the pool. It was an oasis of calm. We were surrounded by vegetation. We spread out on lounge chairs, ordered drinks and relaxed. We even got a little Game of Thrones
reading in. Now this is the life!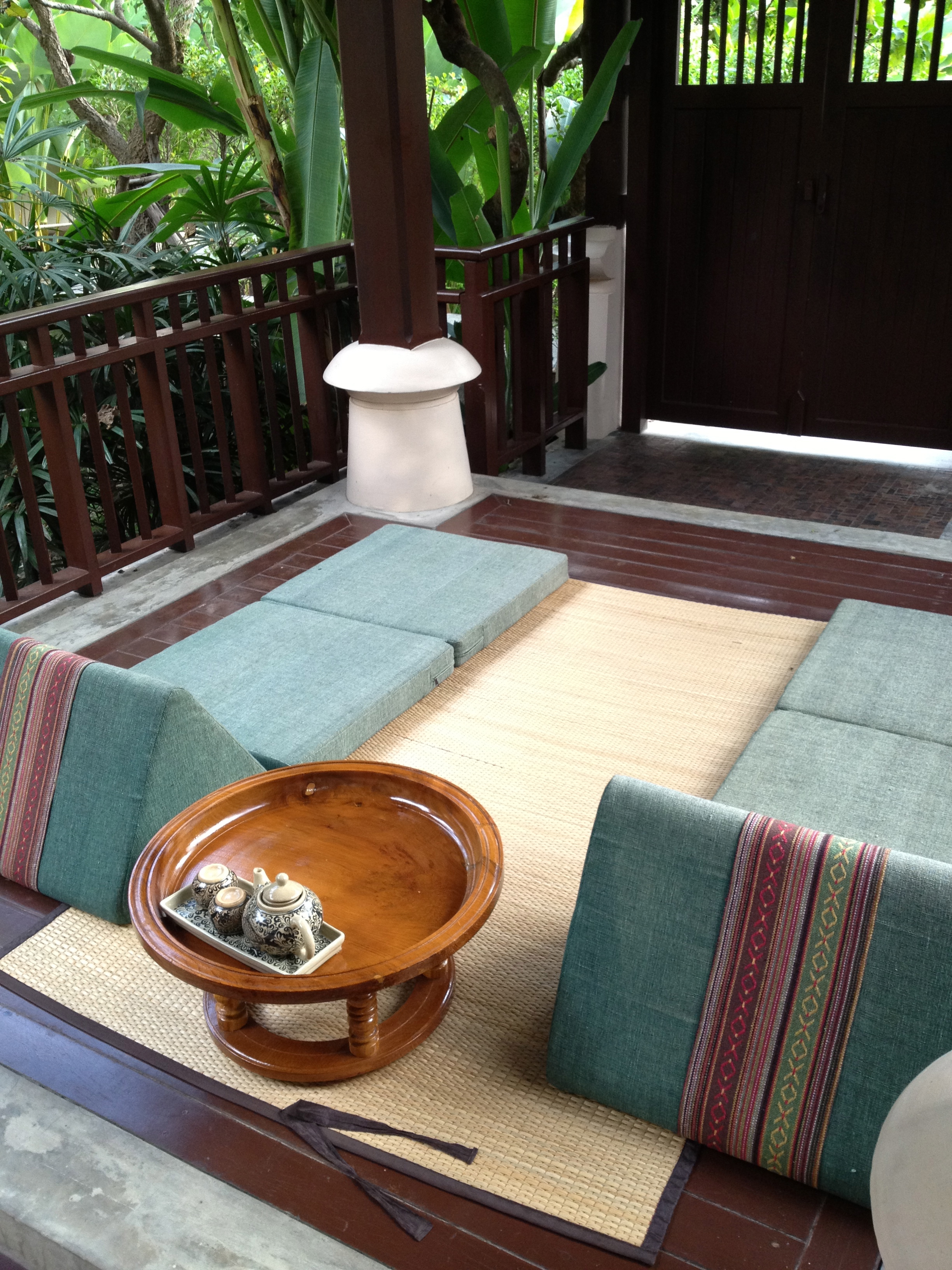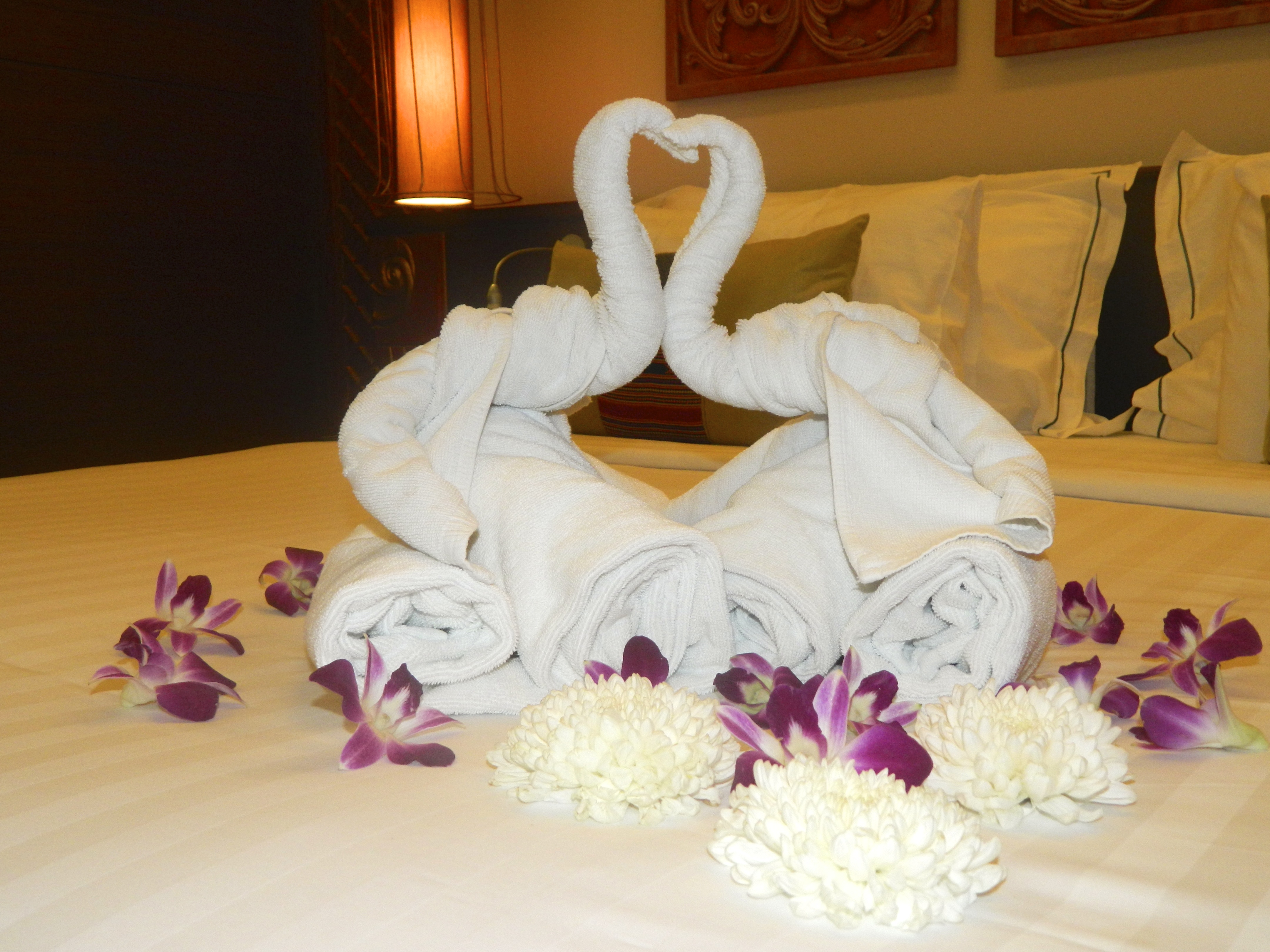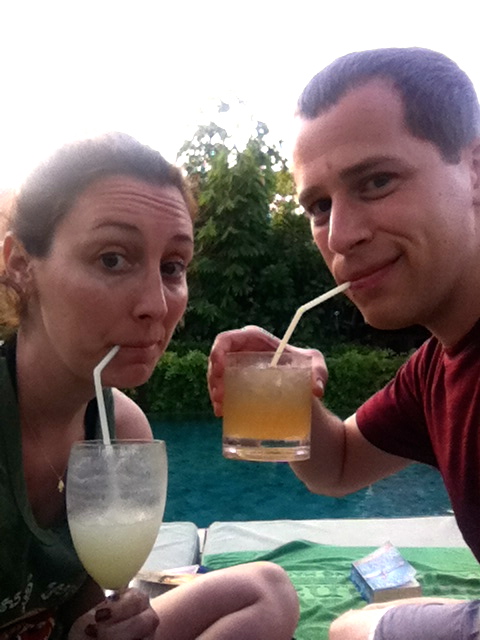 What To Do
One of the highlights of our honeymoon was our trip to the Elephant Nature Park. No…we did not ride an elephant. We fed them, bathed them and played with them instead! We also learned about the rampant abuse of elephants in Thailand. Thank god there is a place like the Elephant Nature Park to take in and rehabilitate elephants that have been abused. They are such magnificent creatures! Also, I love that I am wearing a pair of Abercrombie shorts from high school in these photos.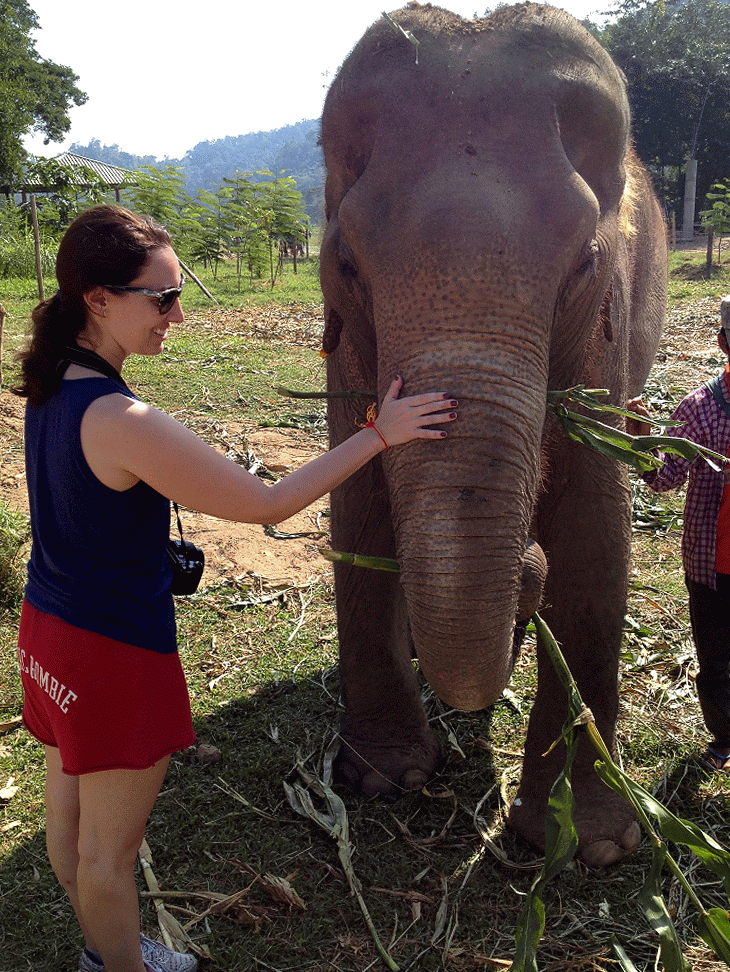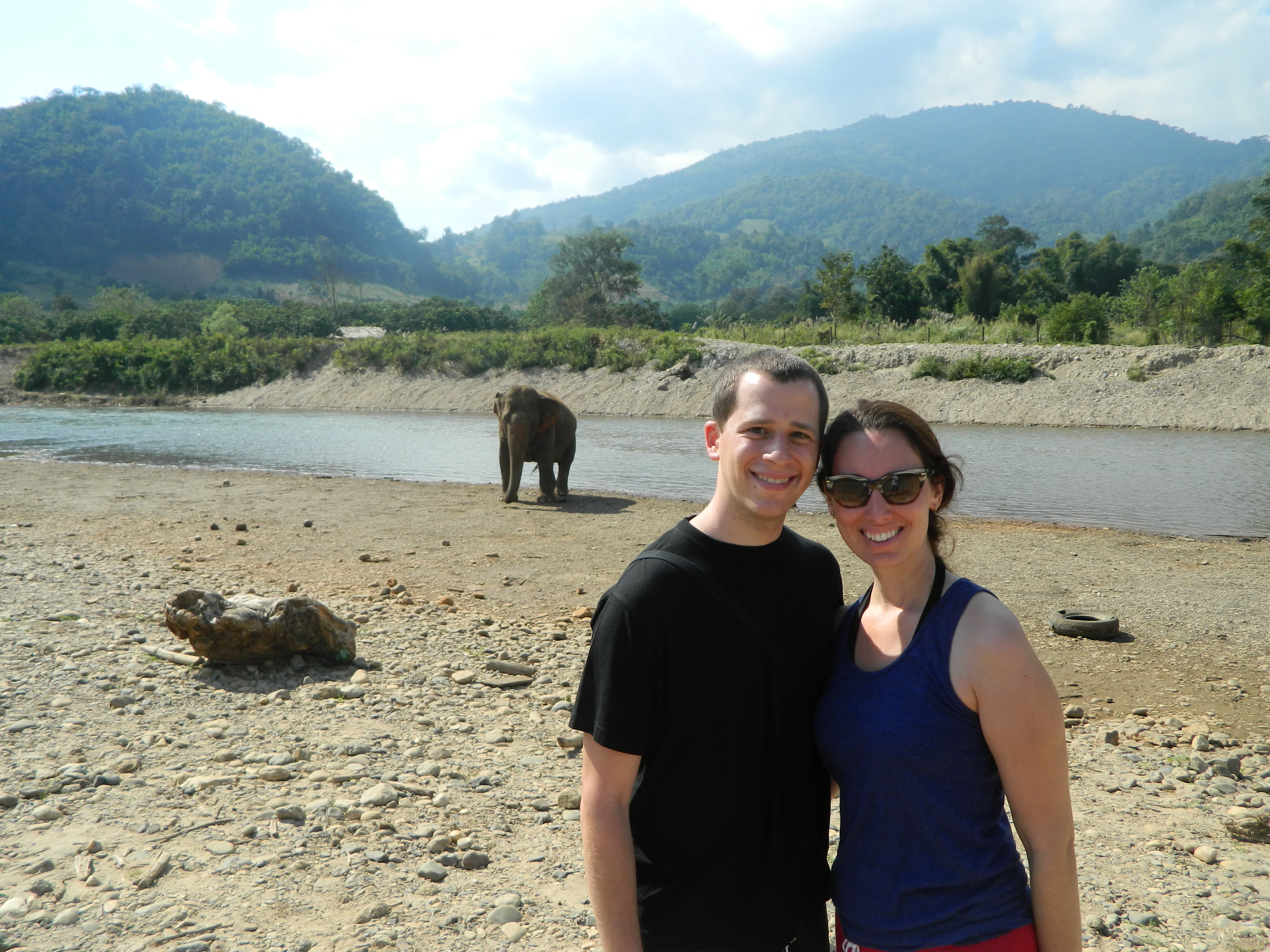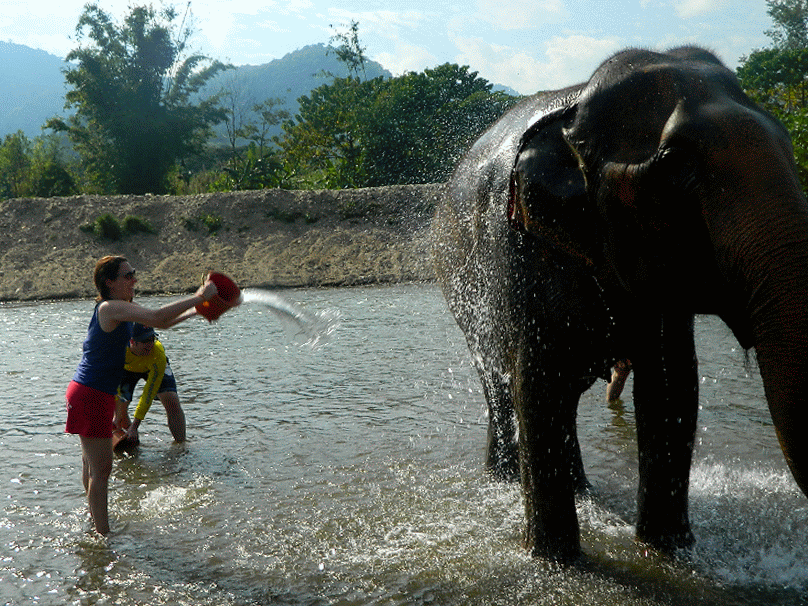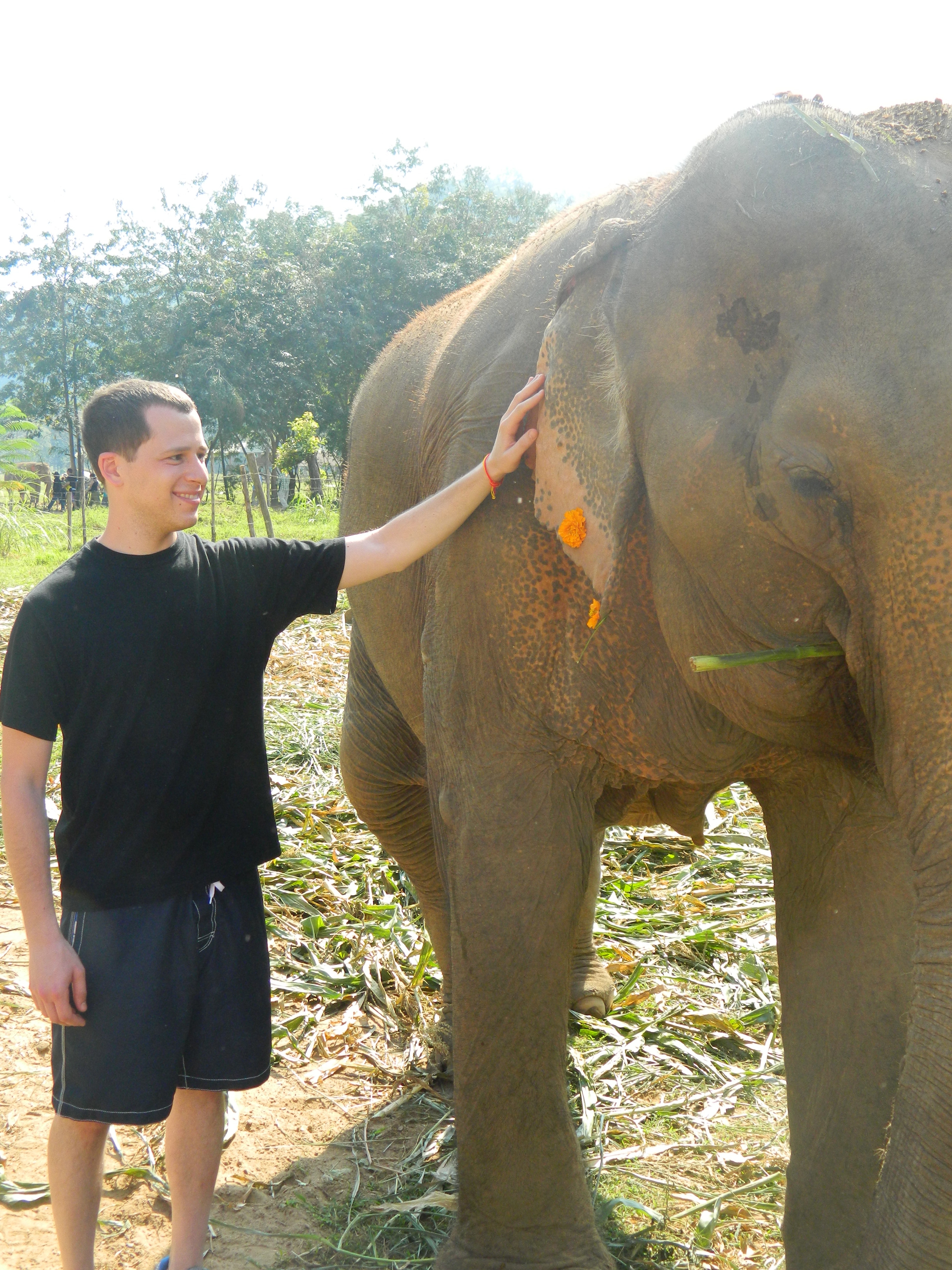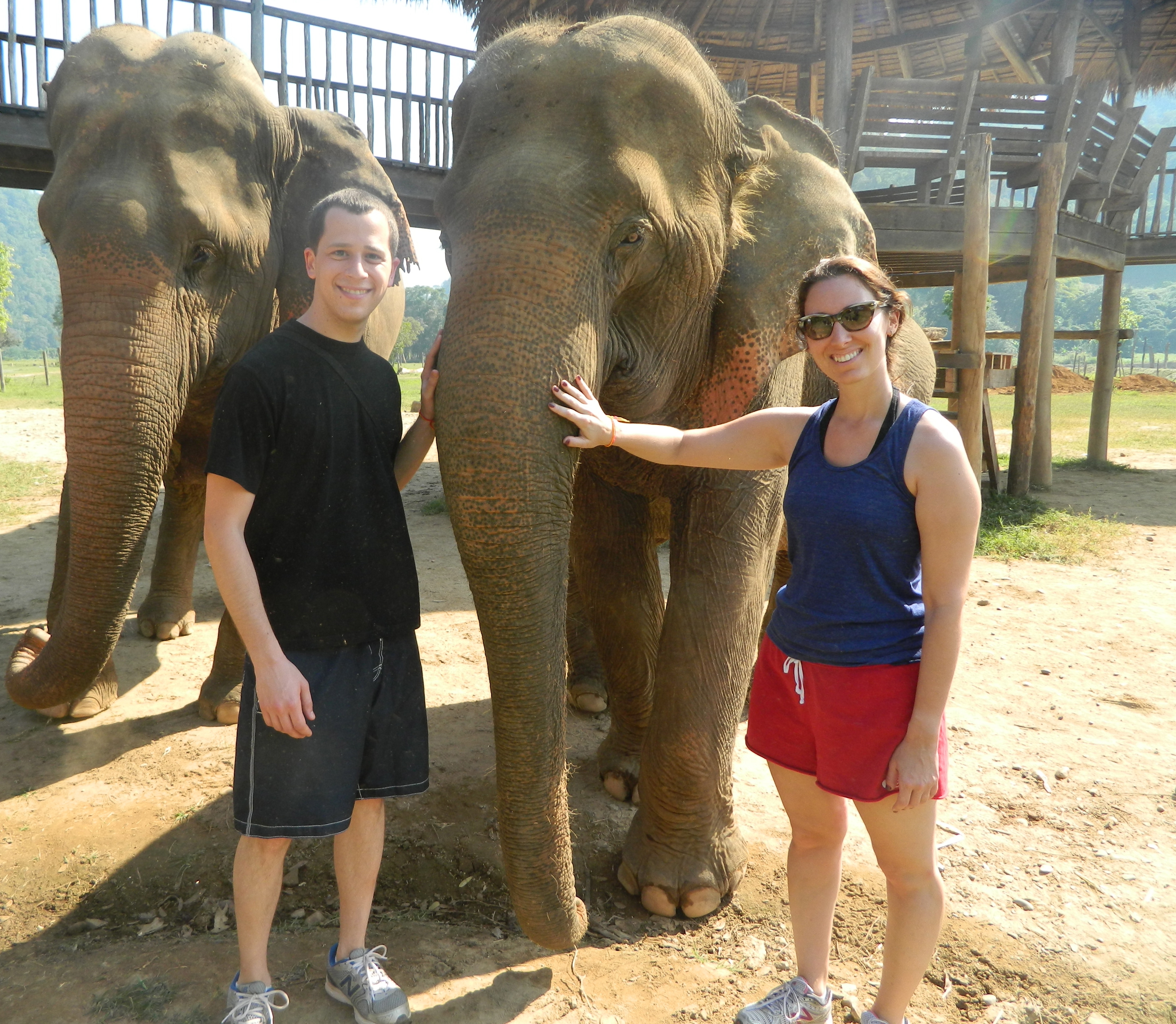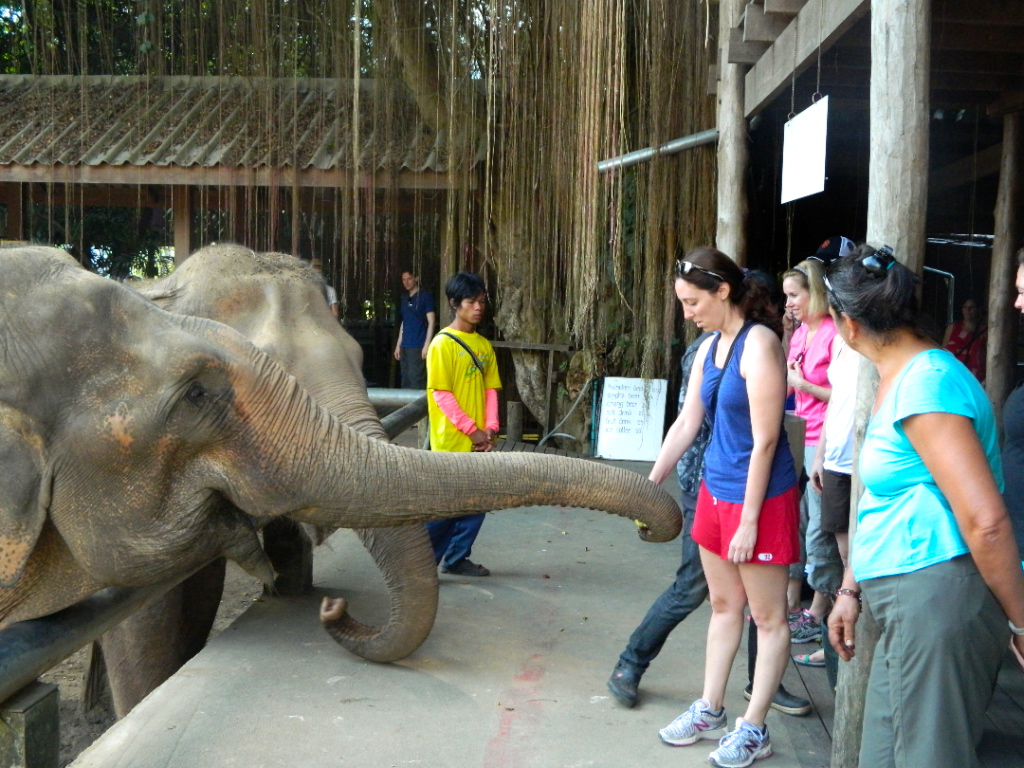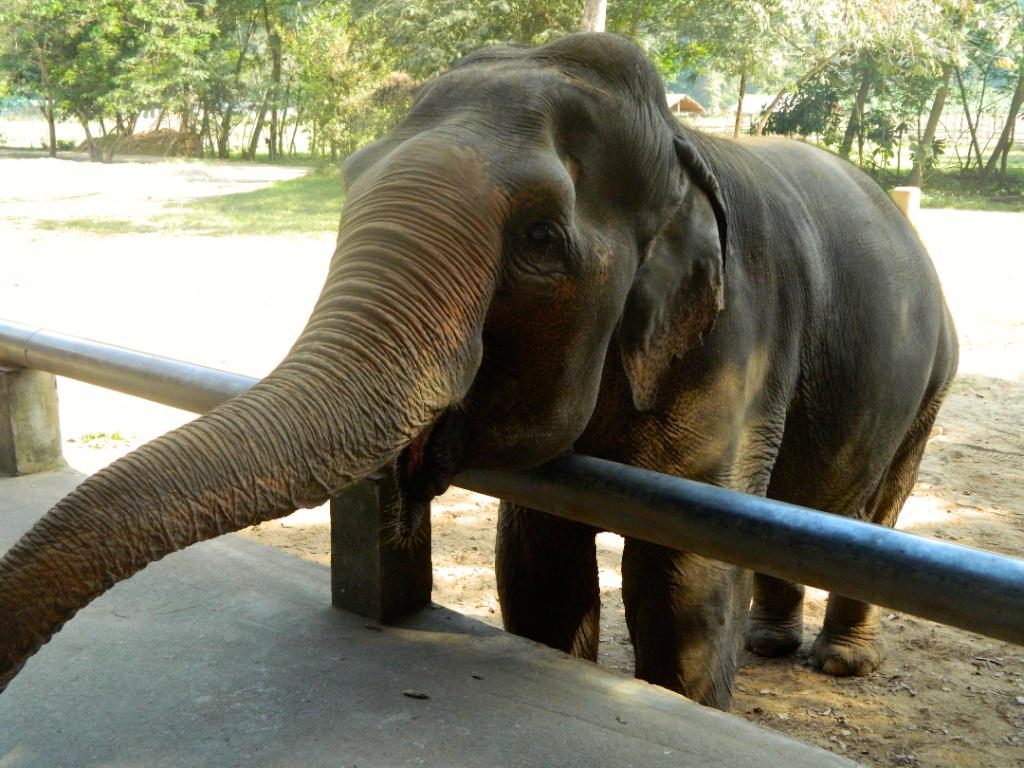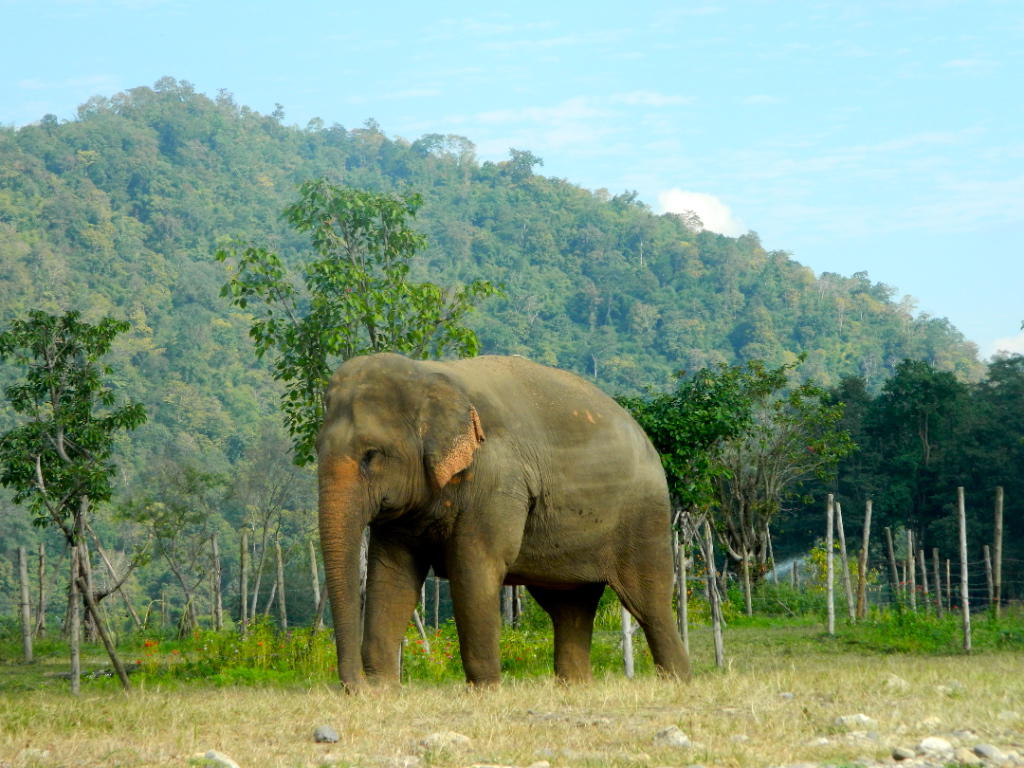 Every night we were in Chiang Mai, we visited the Night Baazar. It was a fun place to wander around and grab a cheap bite to eat. It was also our go-to massage spot. Every night you could find E and me in a lounge chair for a 30 minute foot massage. I can't resist a 2 dollar massage. Can you?
At the Night Baazar we had some of the best pad thai we have EVER eaten in our whole lives. I also enjoyed sticky rice and mango for the first time, and it was delicious.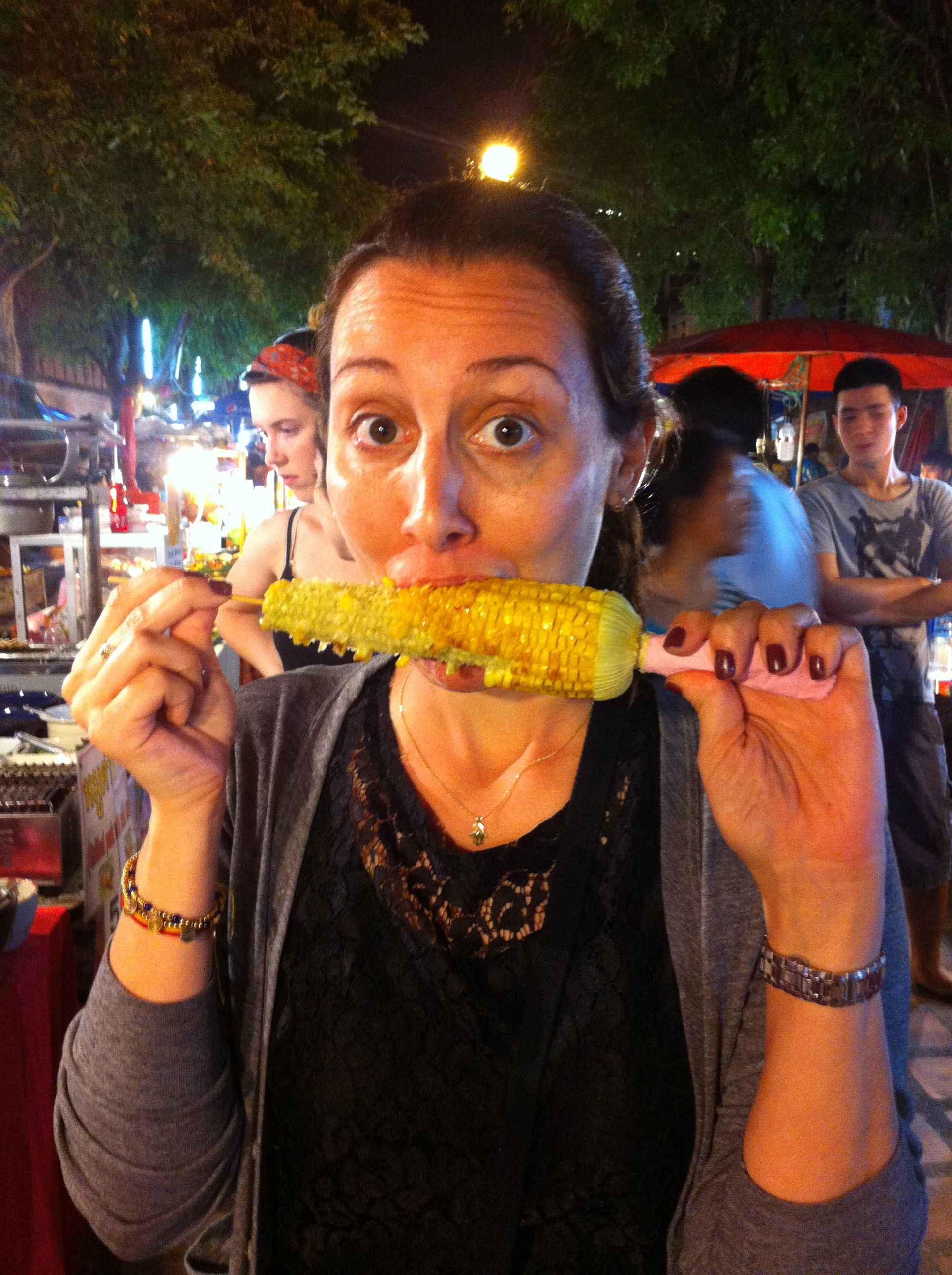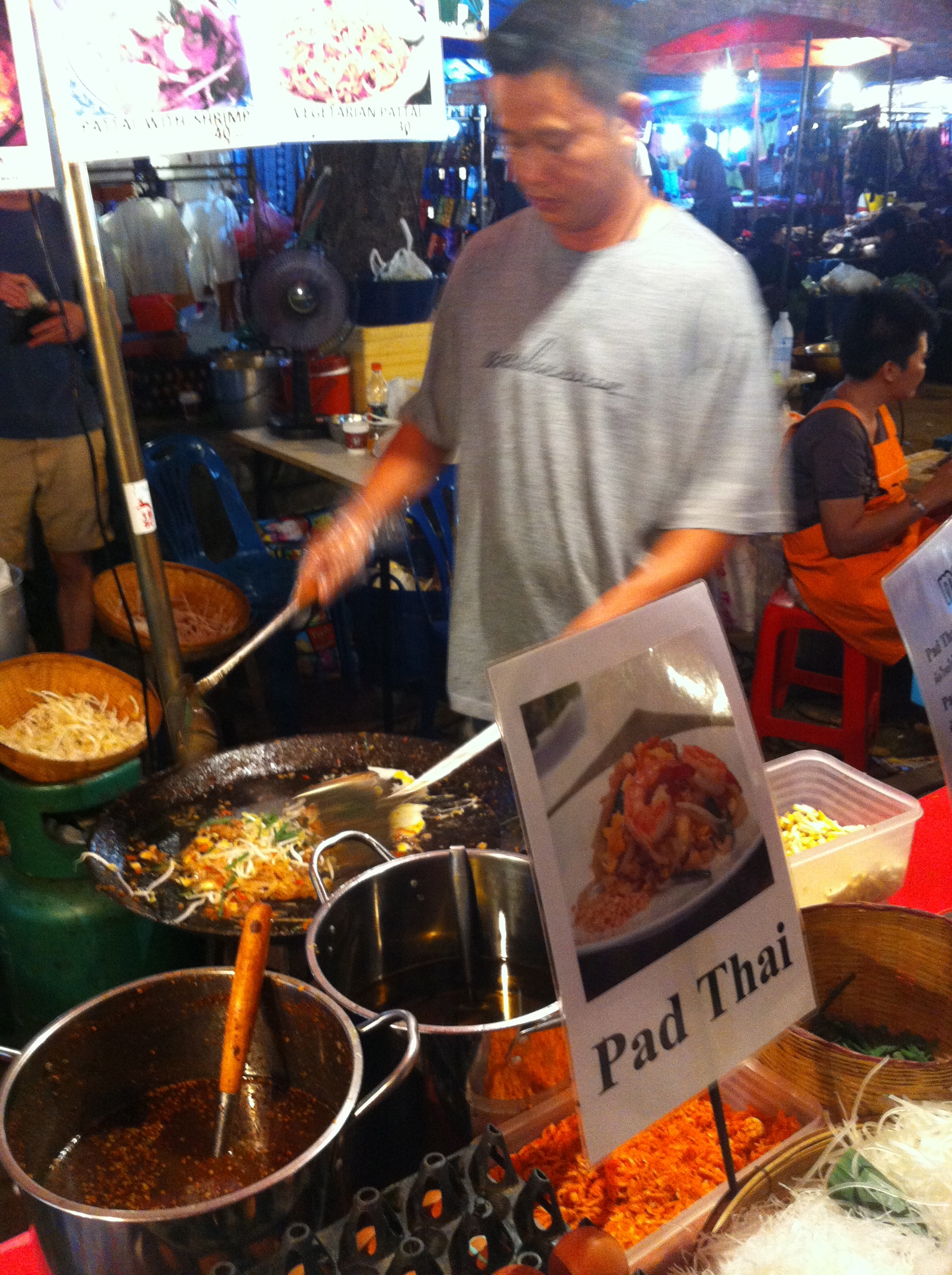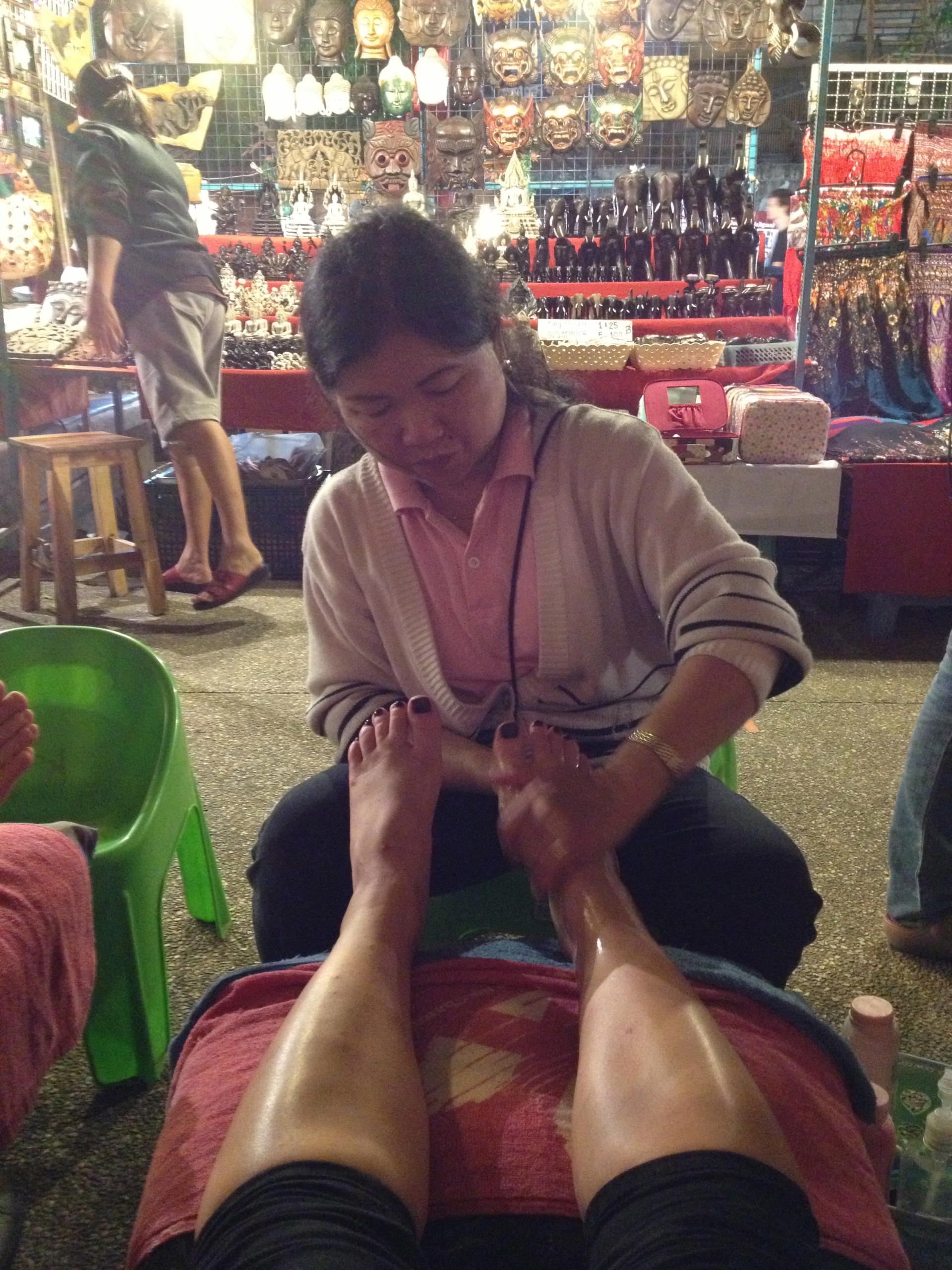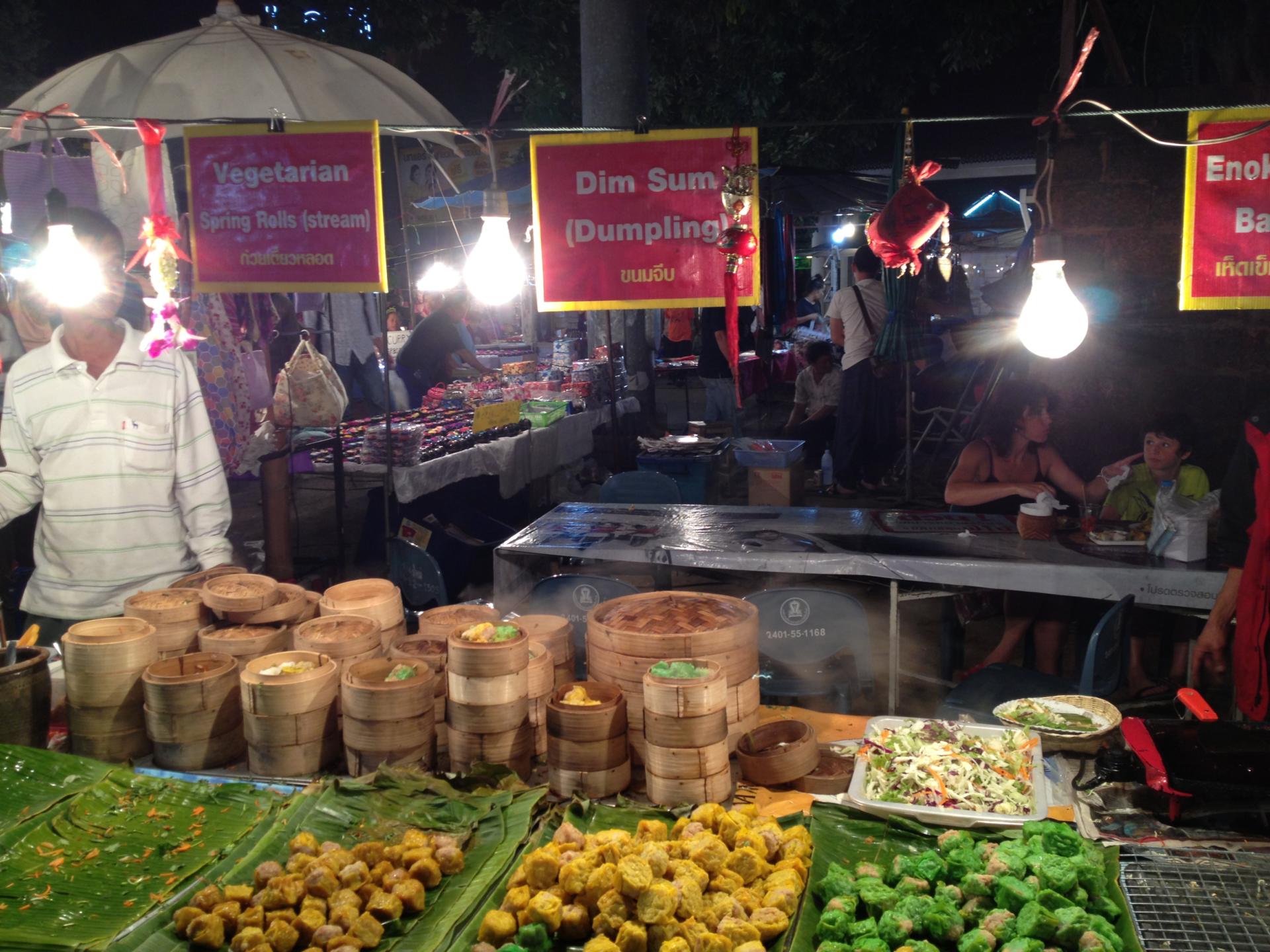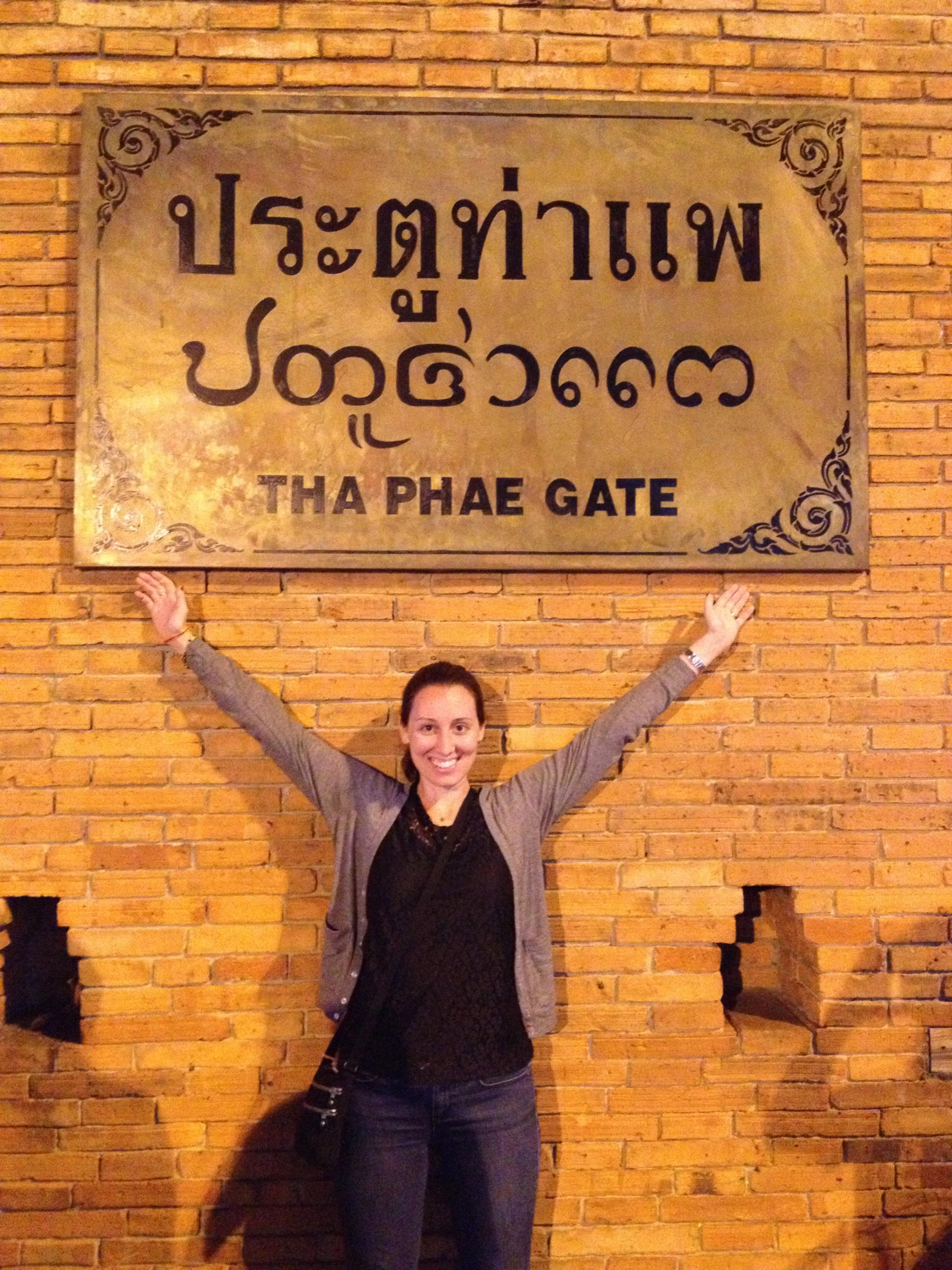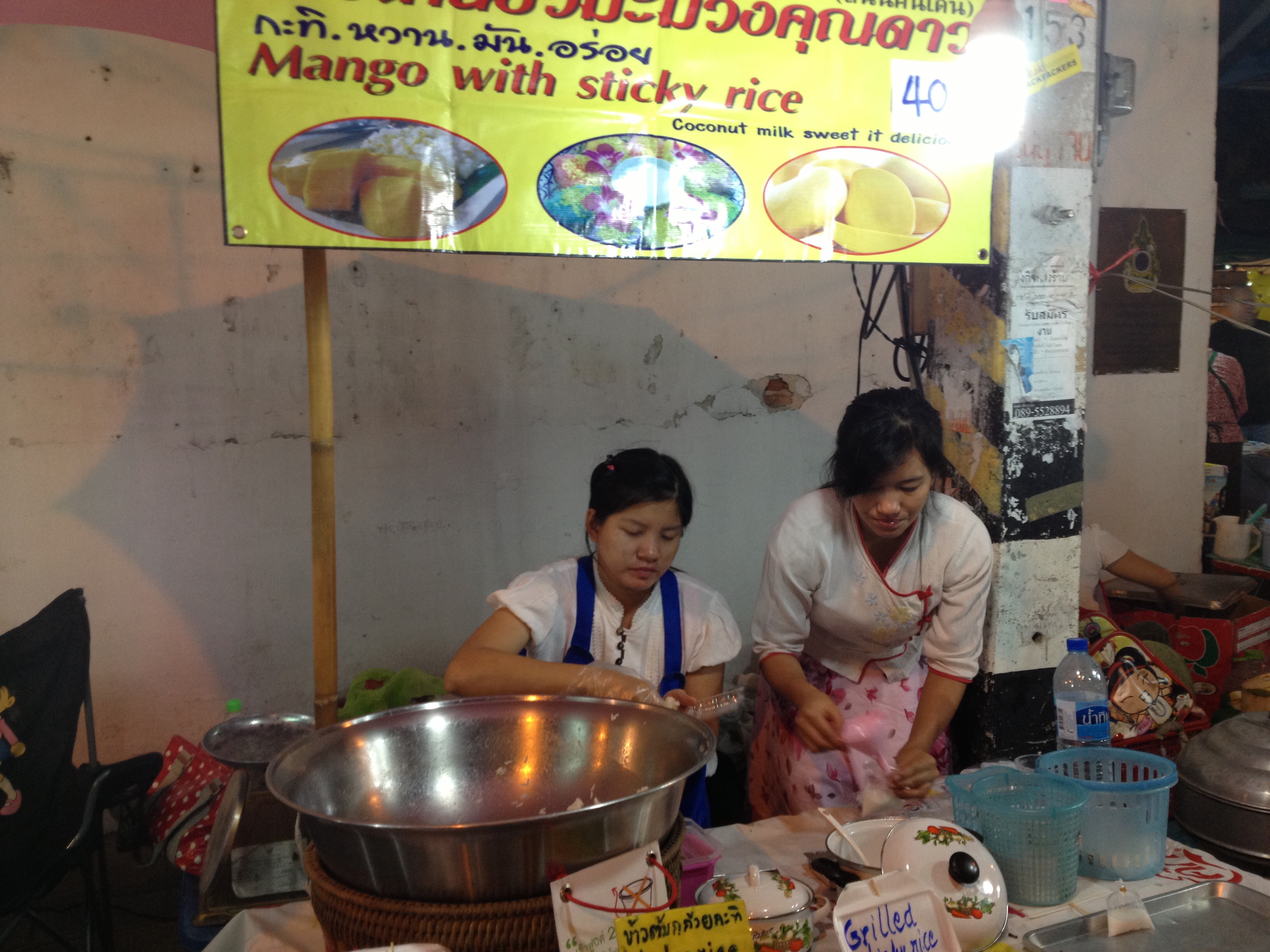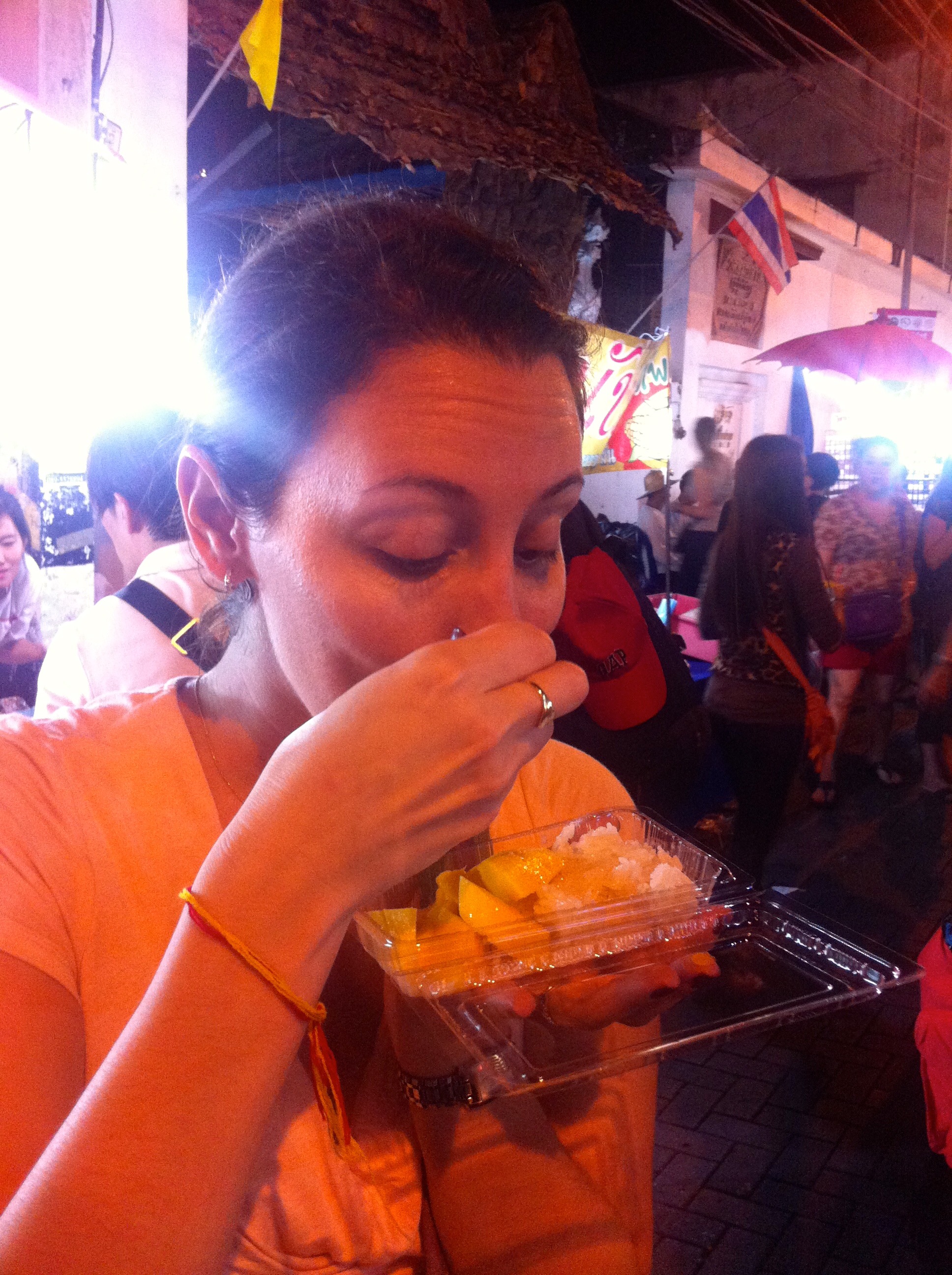 We had not originally planned to visit Wat Chedi Luang but I am so happy that we made it there. As we were walking toward it, I couldn't tell if what I was seeing was real. Wat Chedi Luang is a very imposing structure and an amazing sight. When we got closer I noticed that someone left the most adorable little action figures on the steps. Of course I had to snap a photo.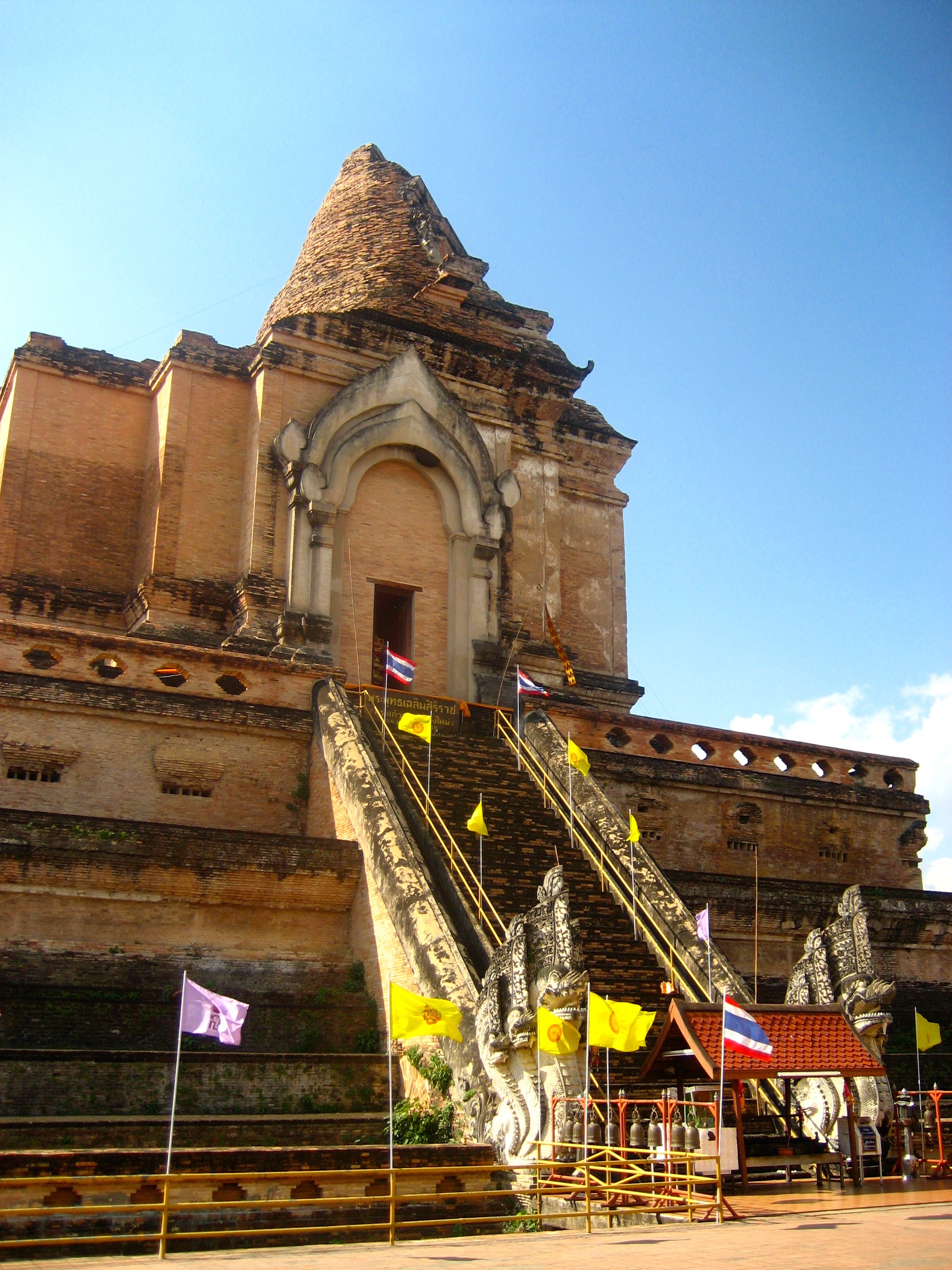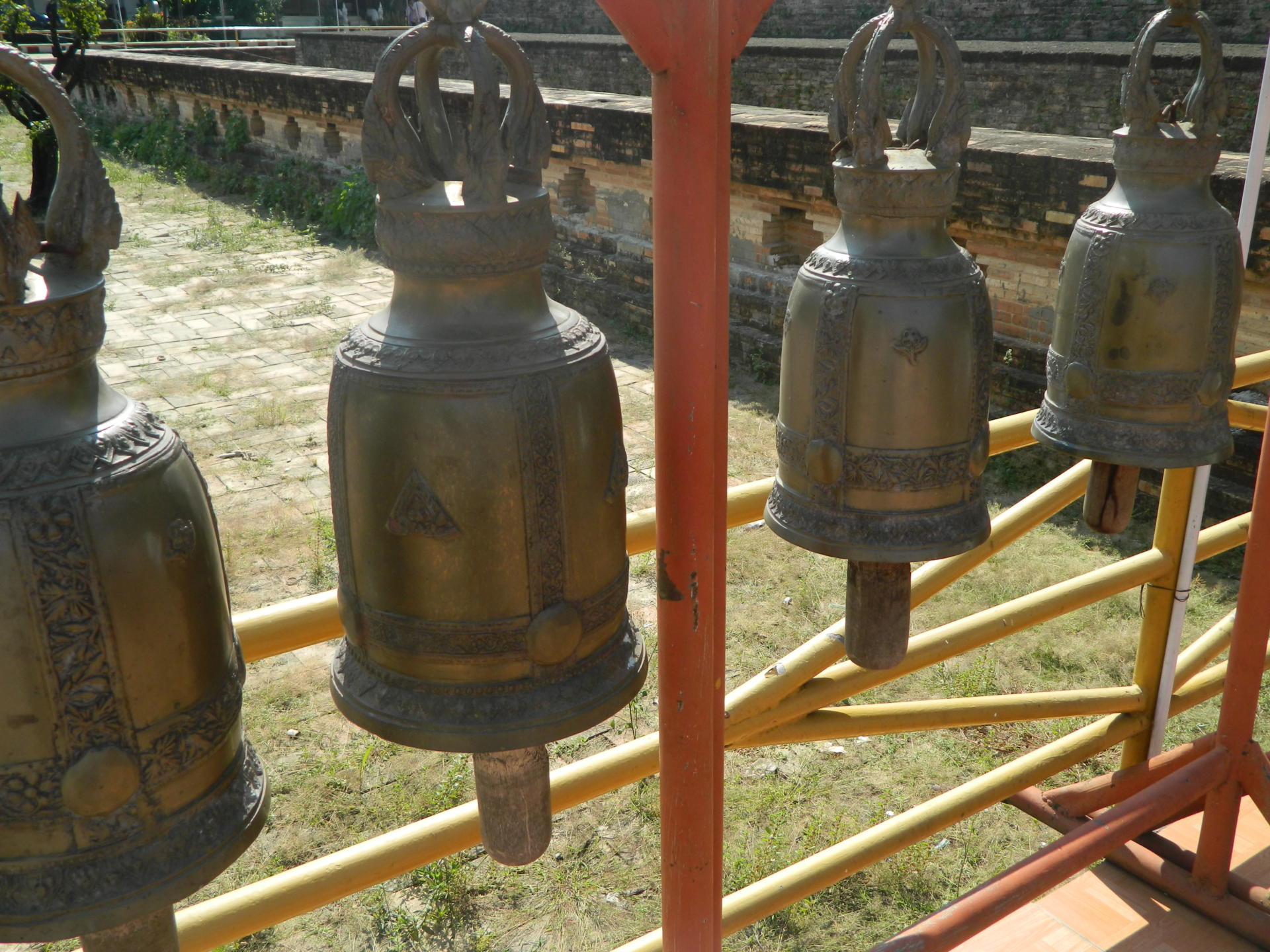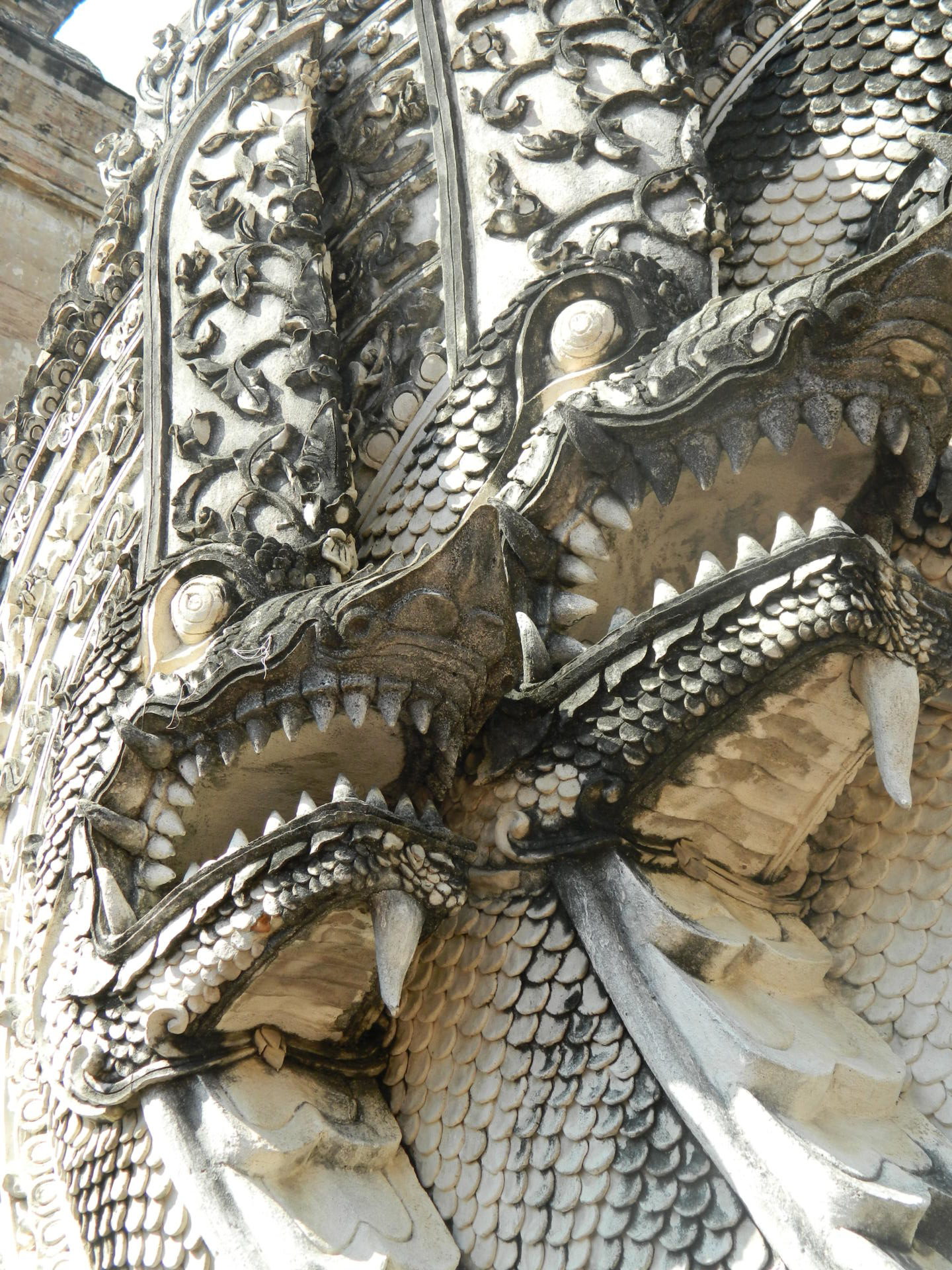 EVERYONE we spoke with about Chiang Mai said we HAD to visit Wat Phra That Doi Suthep, located at the top of Mount Suthep. It is still a functioning monastery and temple today! To get to the top of Mount Suthep you must first walk up the Naga Serpent Staircase. Along the way you will stop at food and souvenir vendors. You will also have the opportunity to purchase a bell to hang at the temple. Eric and I purchased one to hang there and one to bring home to remind us of our time in Chiang Mai.
Once we made it to the top of Mount Suthep and were inside Wat Phra That Doi Suthep, we understood why everyone said this was a MUST SEE. The views of Chiang Mai down below are spectacular!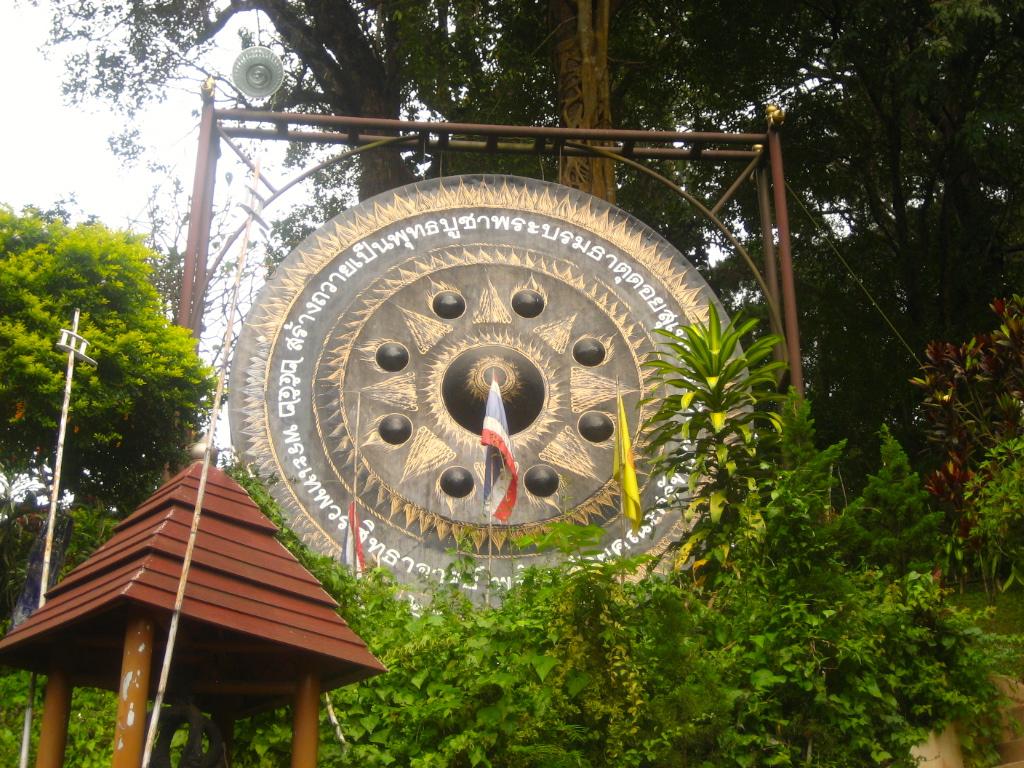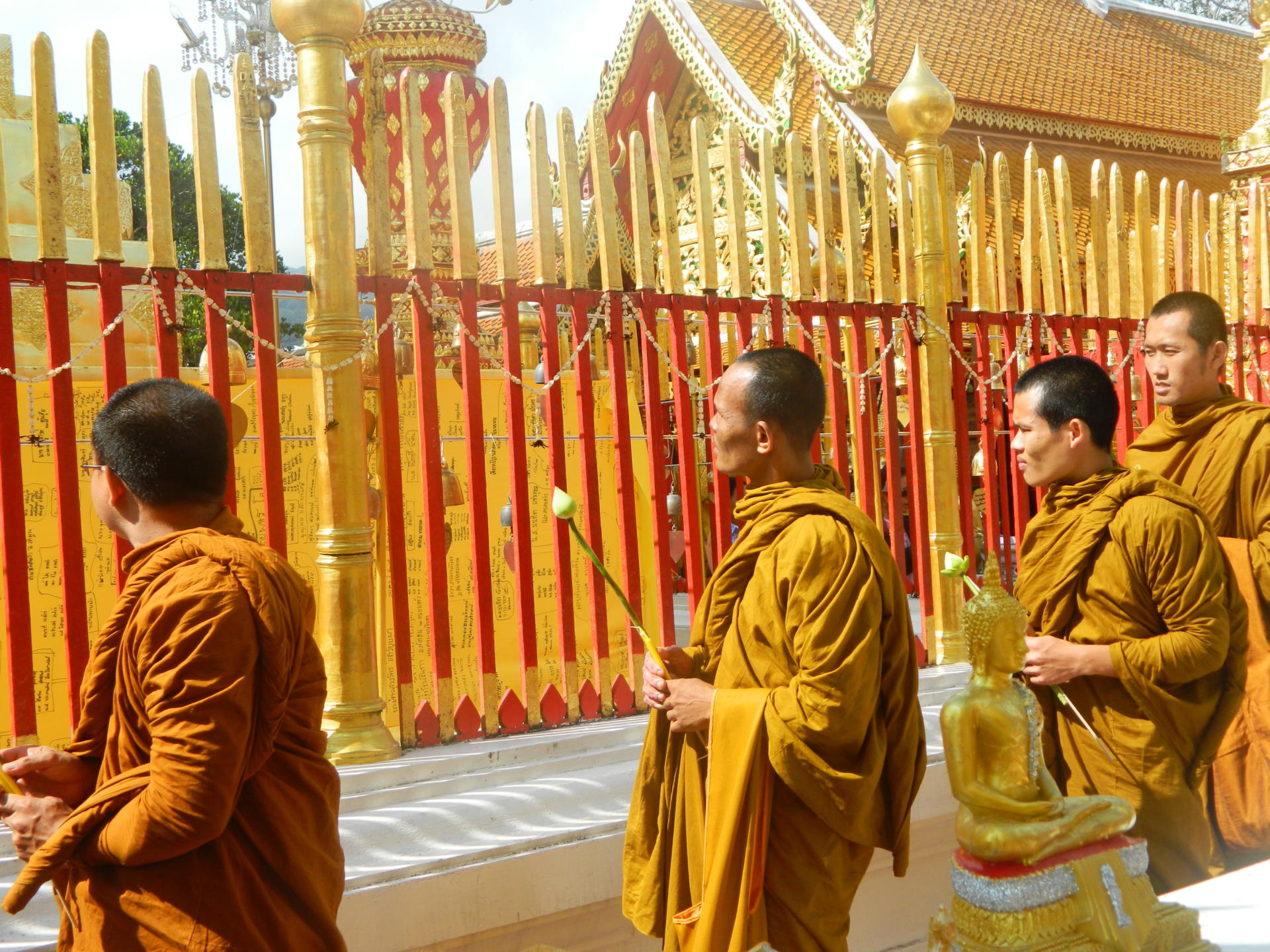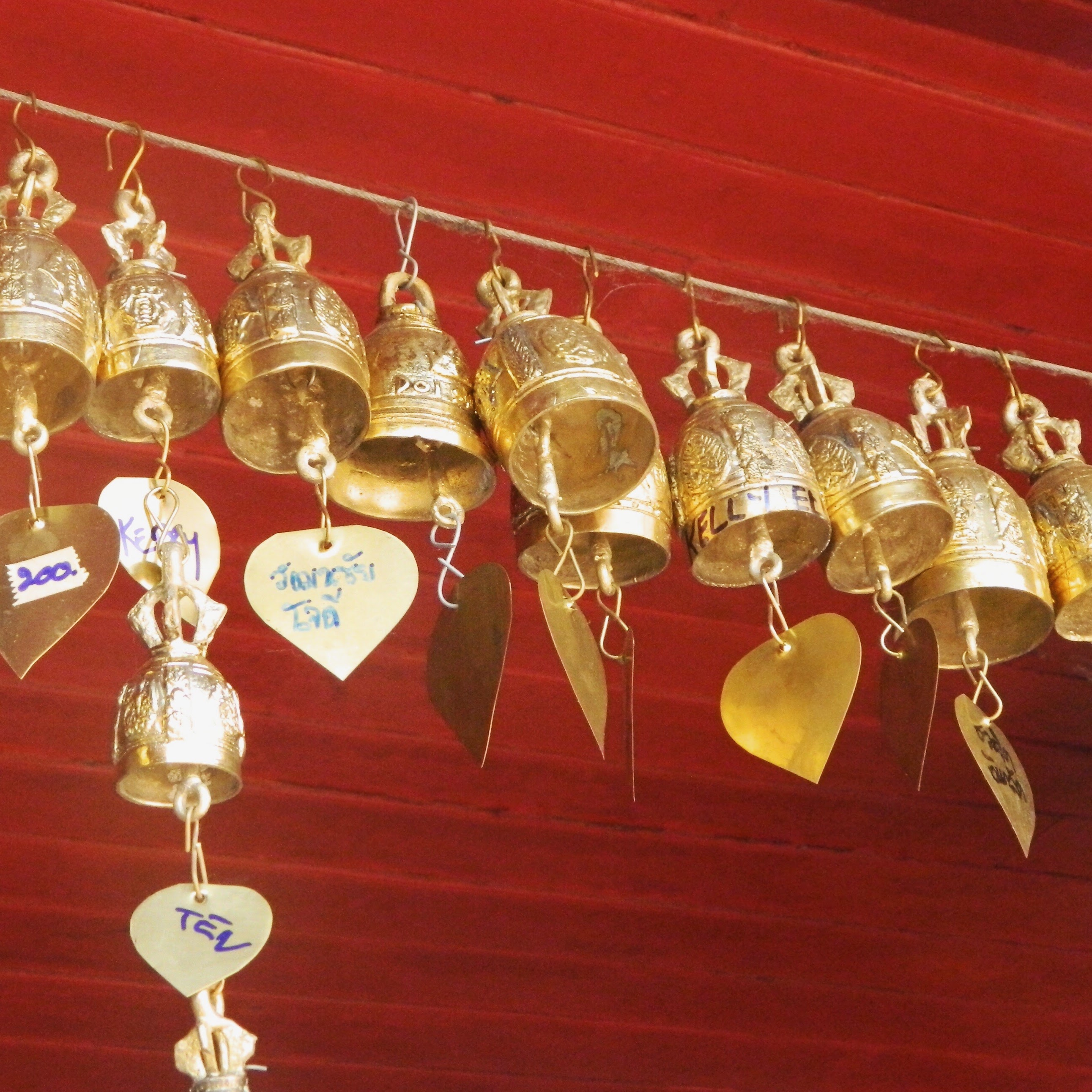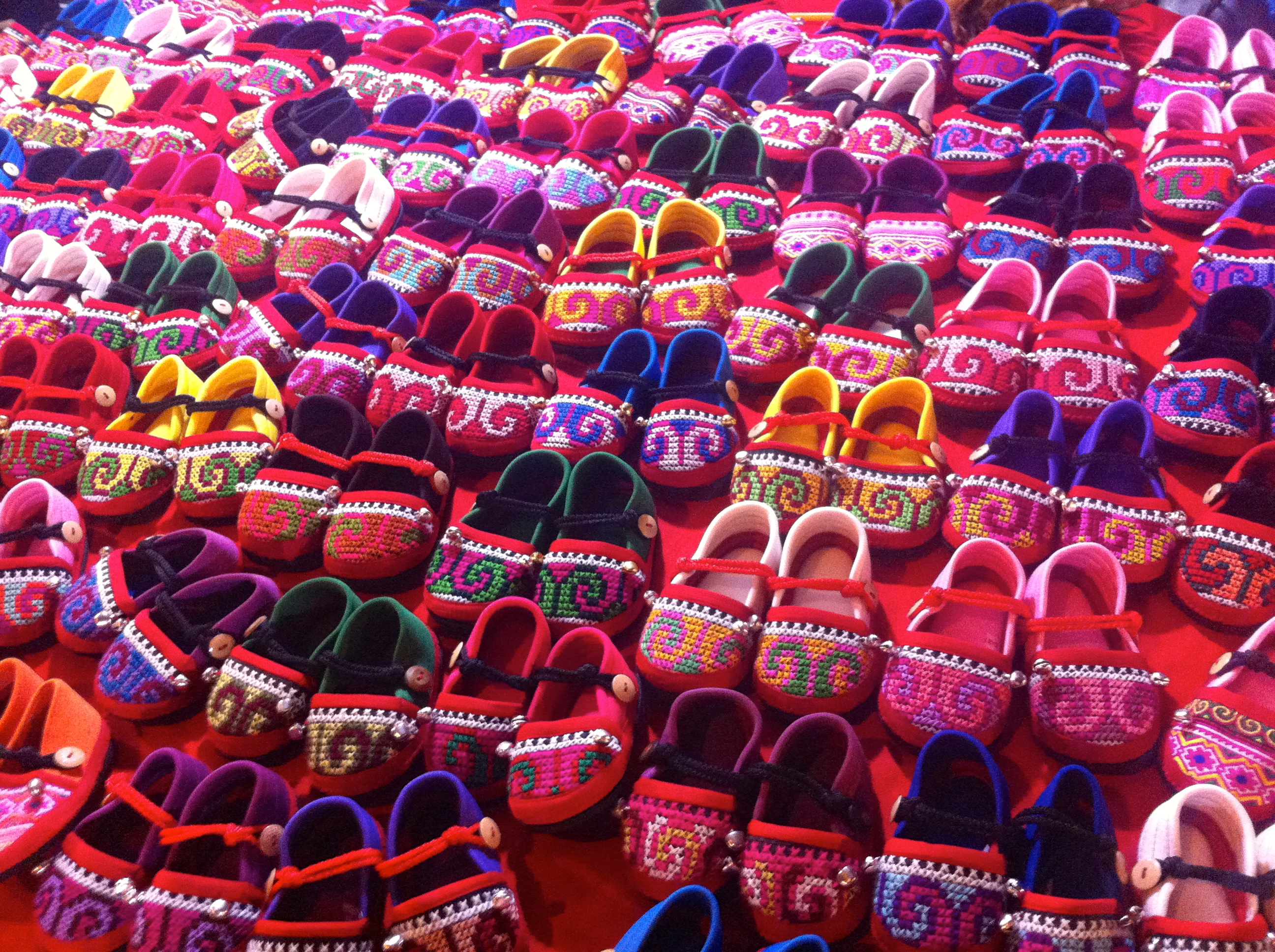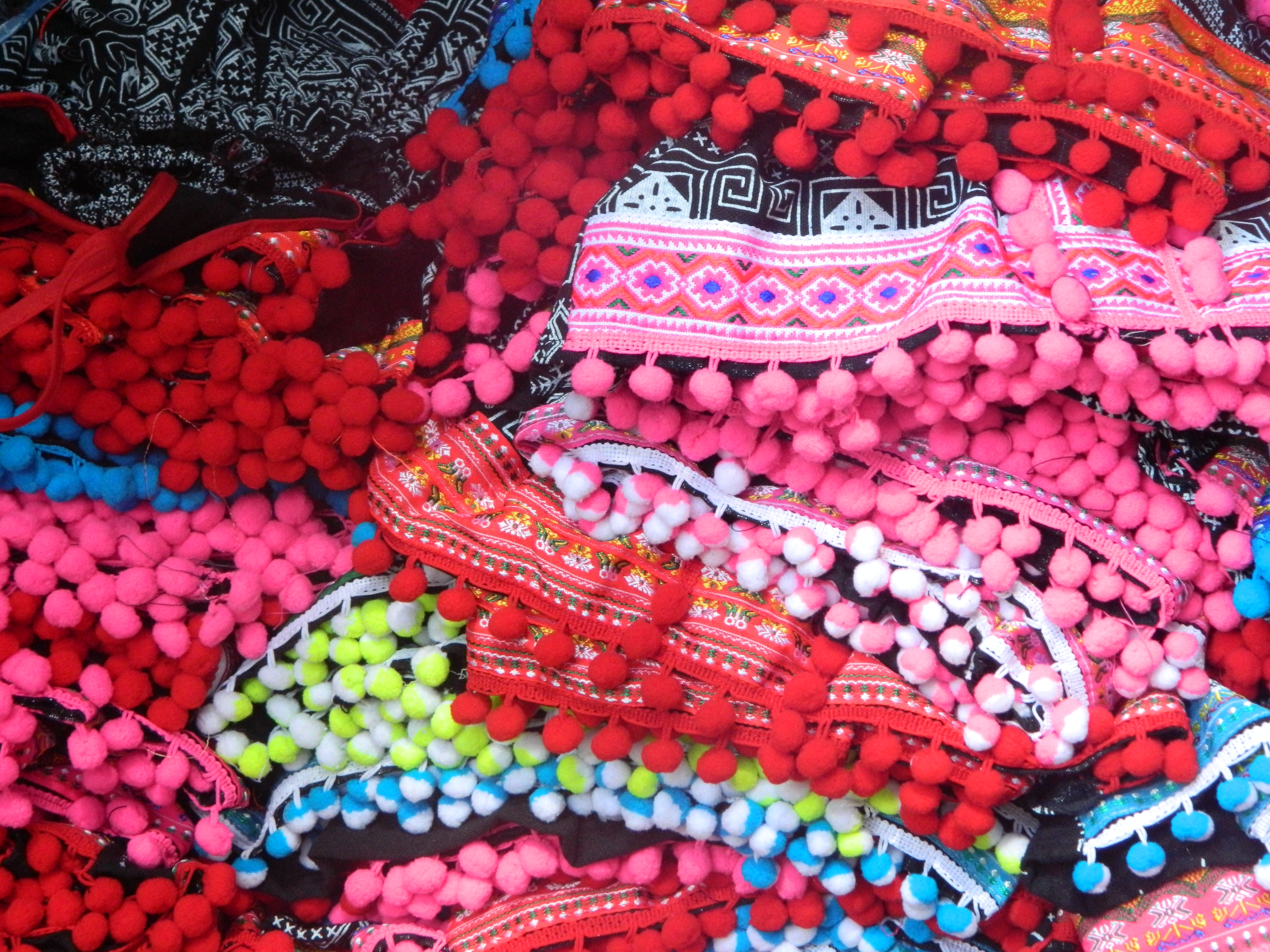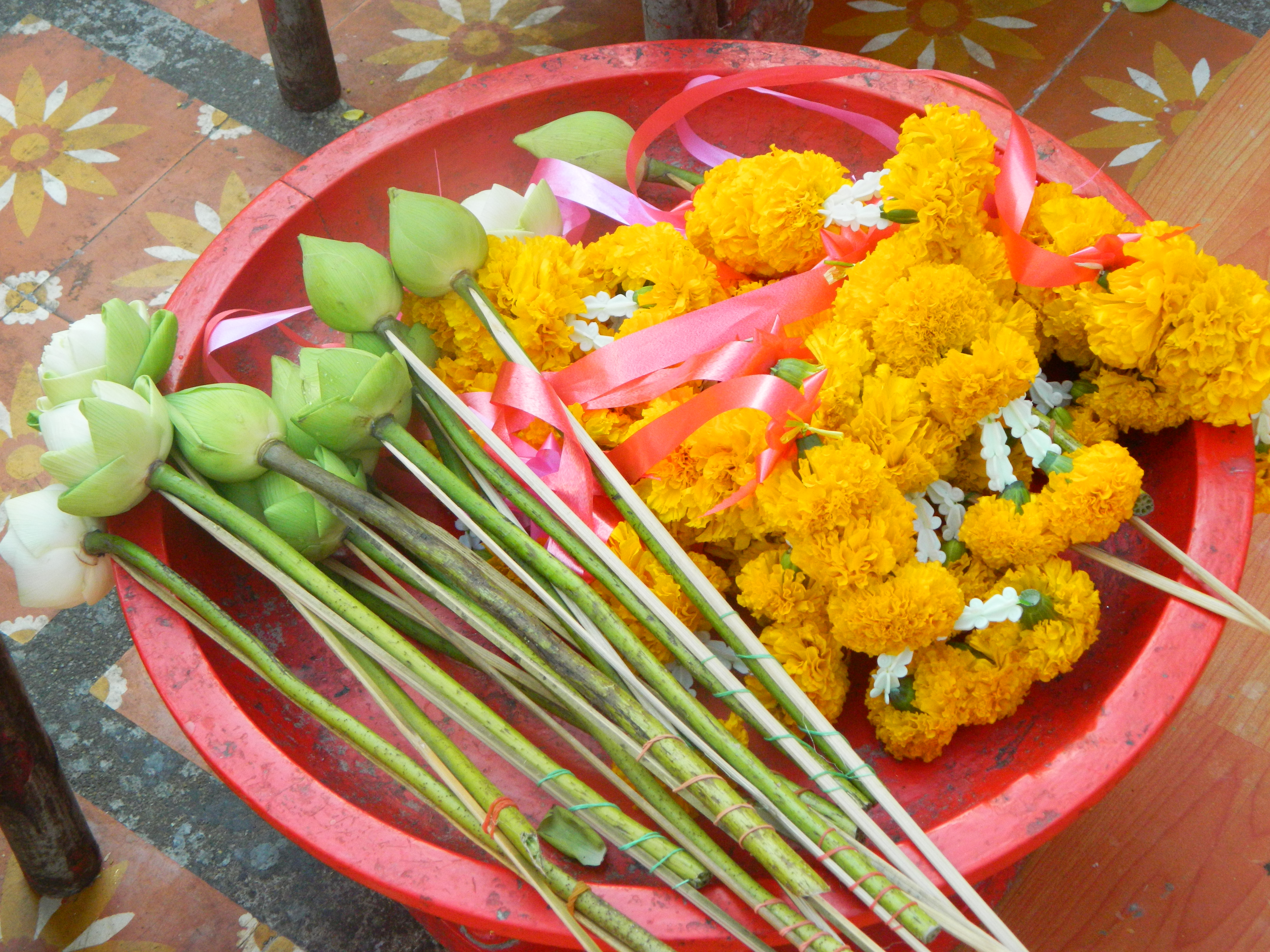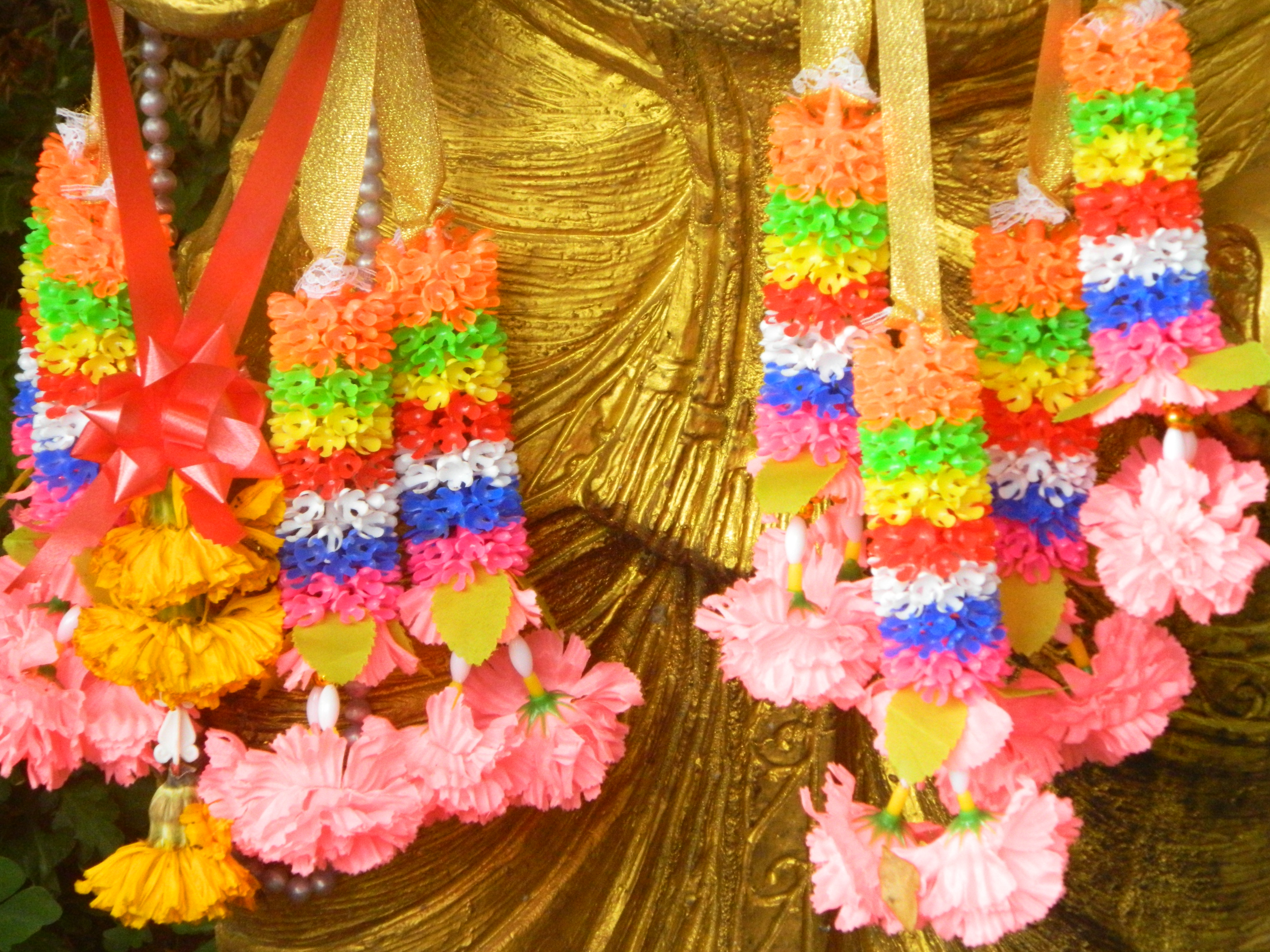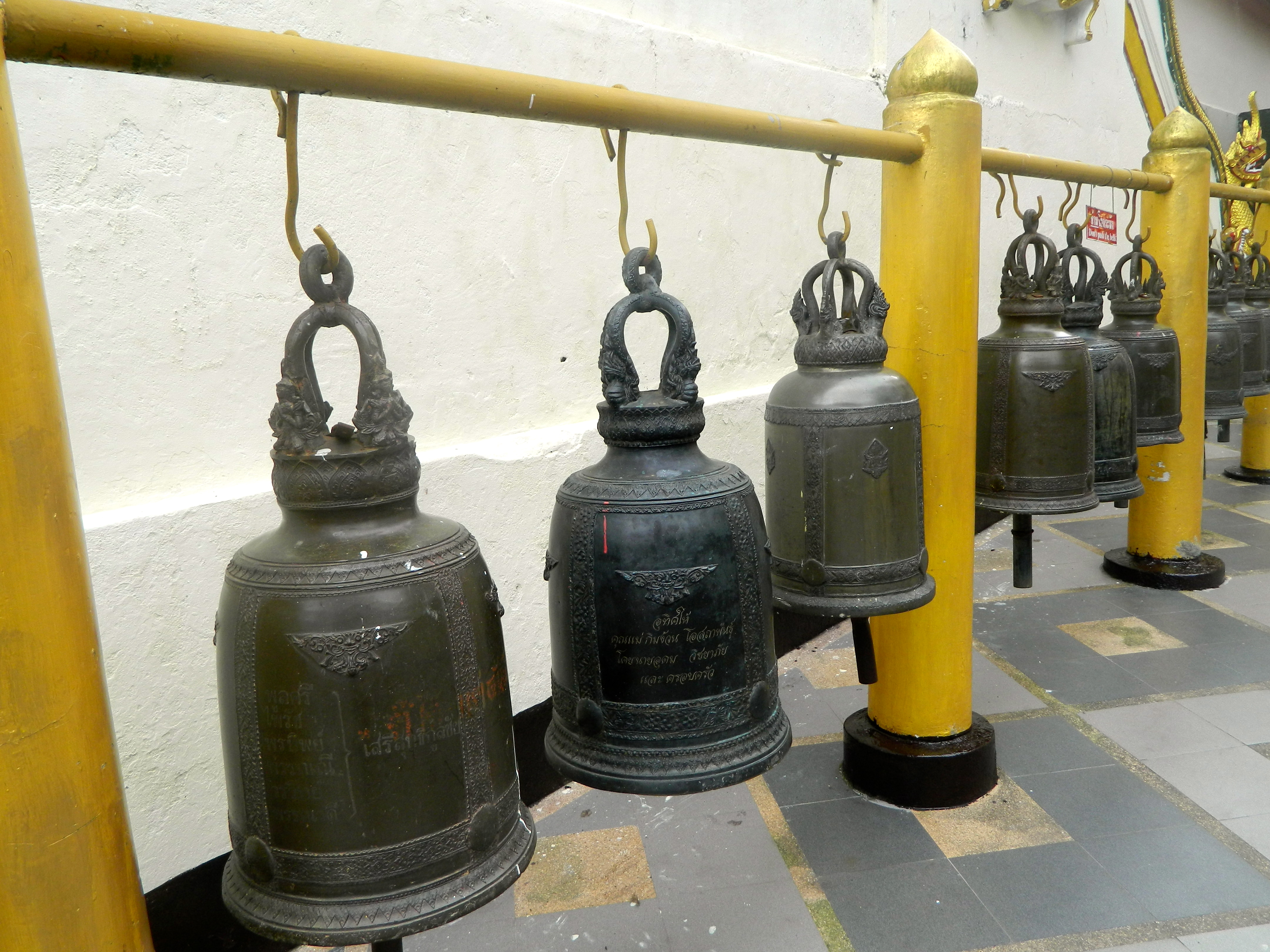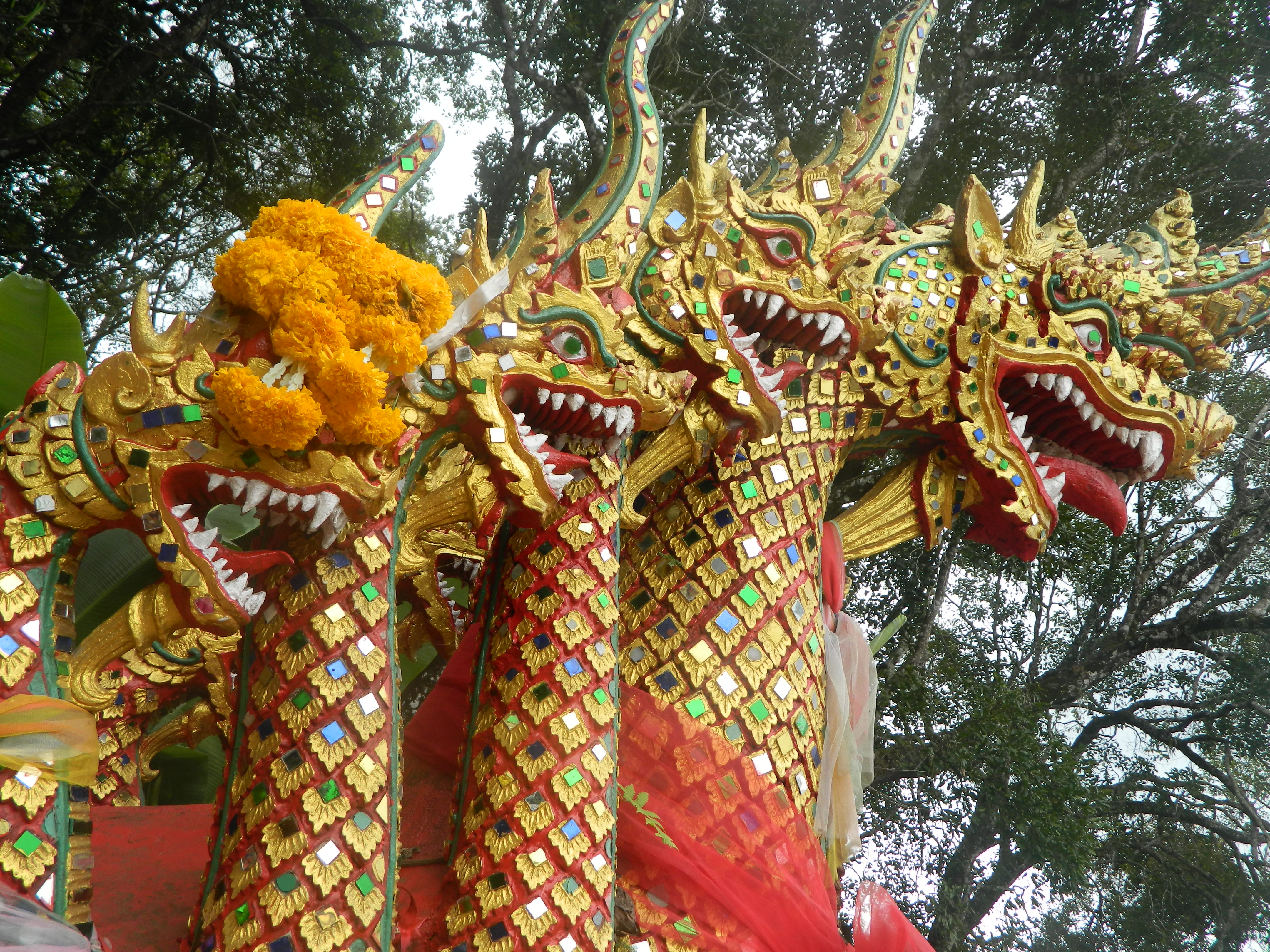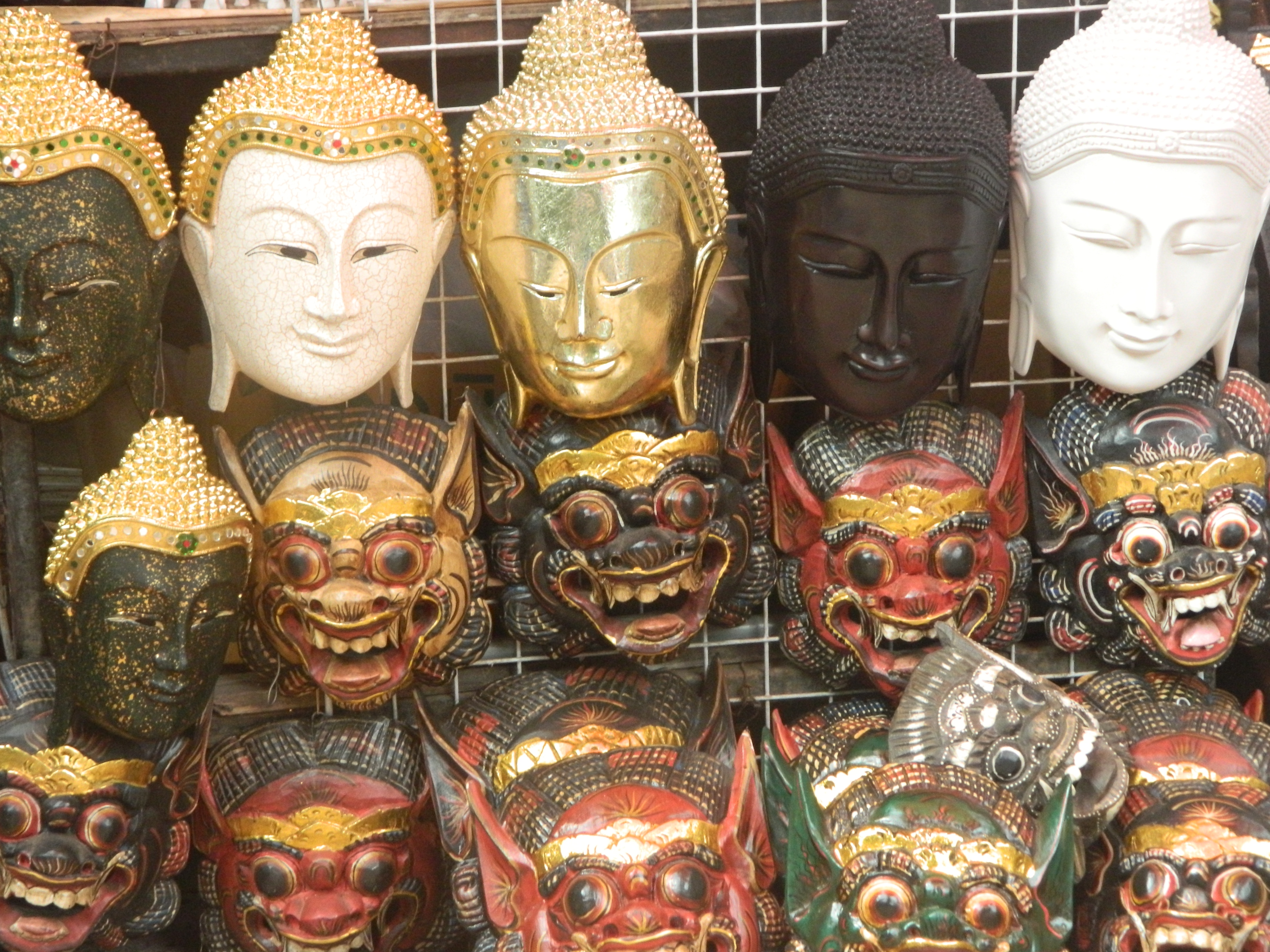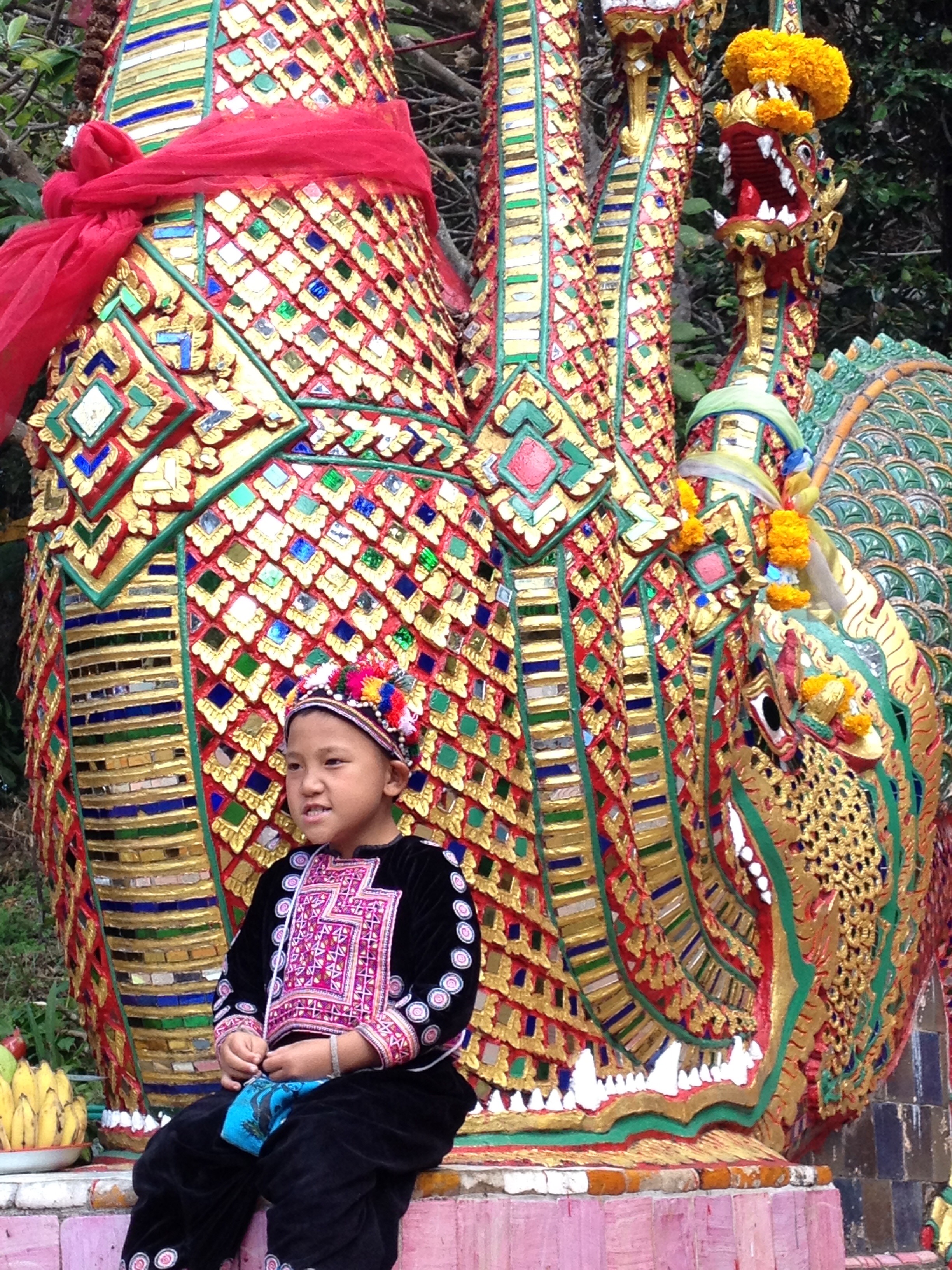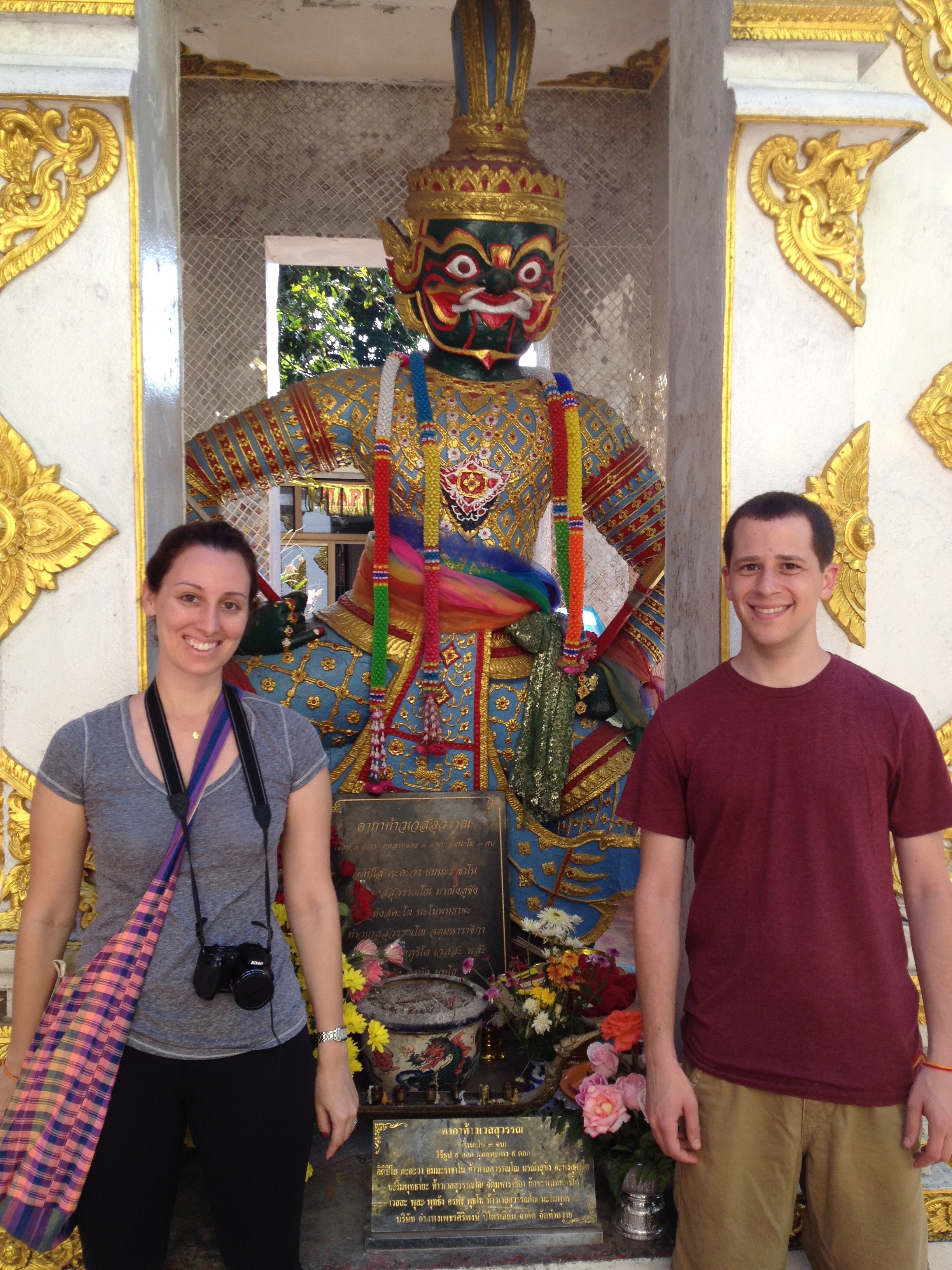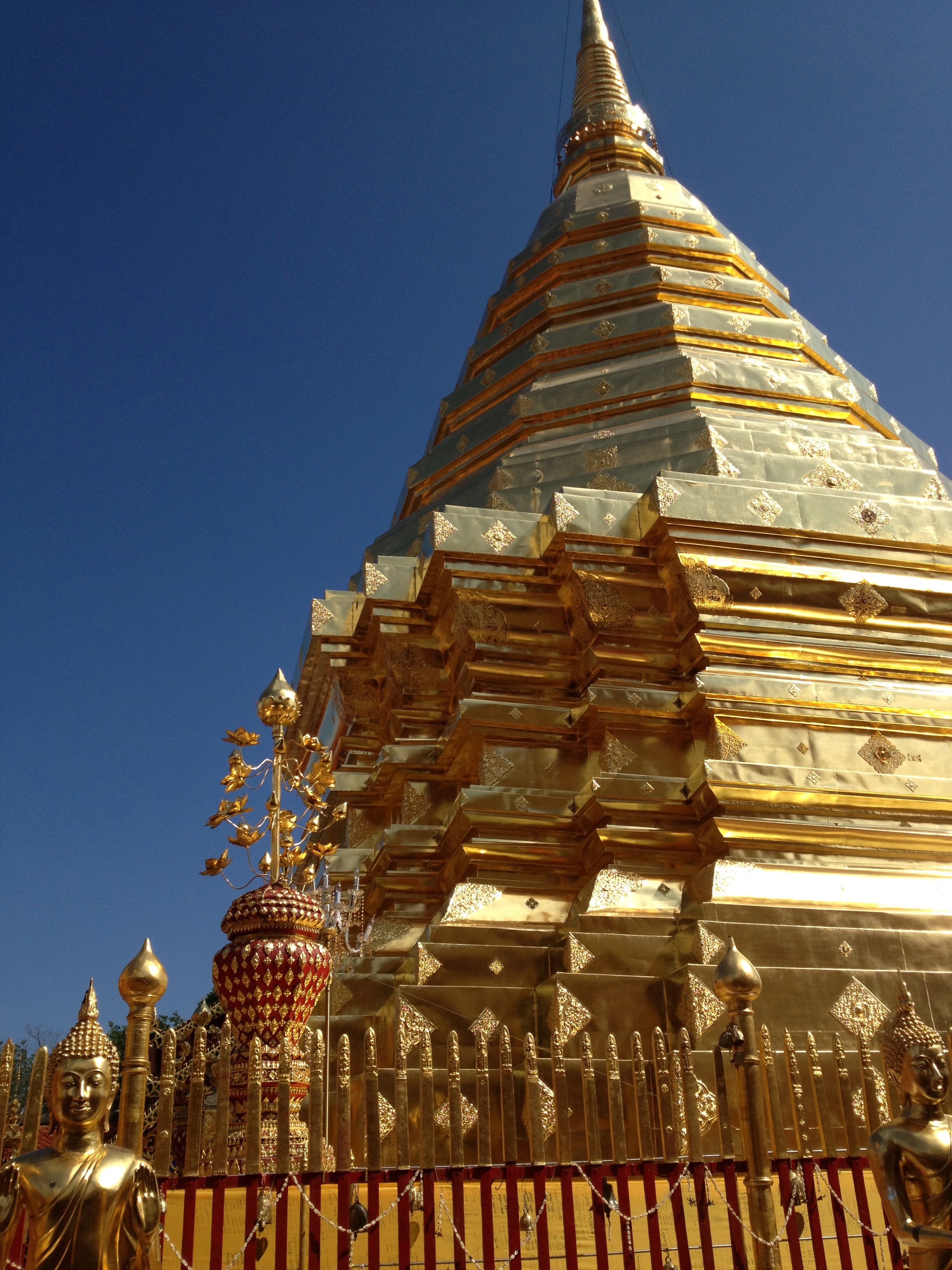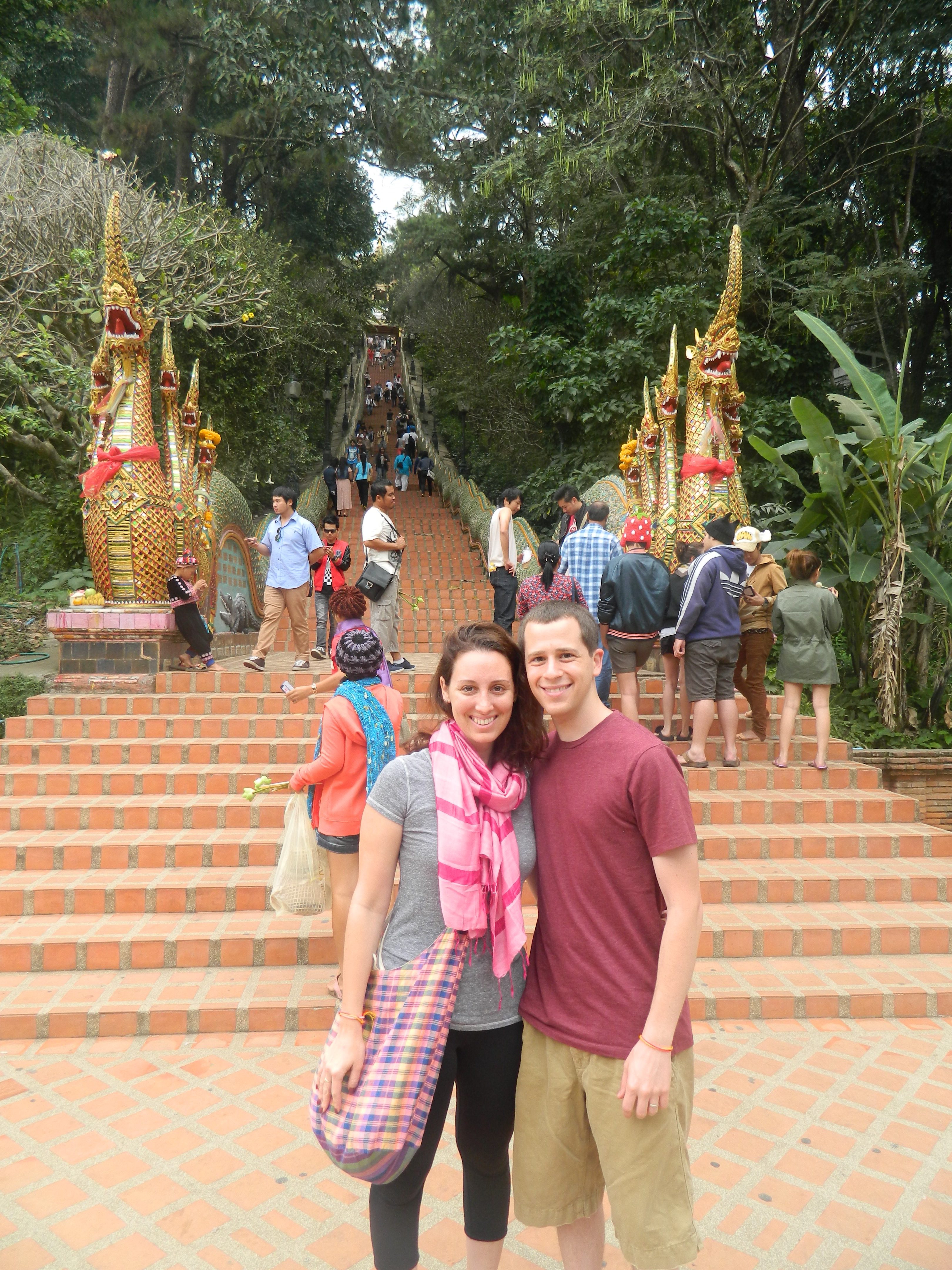 And the Honeymoon recap continues… For more on our adventures in Bangkok and Siem Reap click the links.
 NEXT TIME: Koh Samui, Thailand