After several days of touring and wandering throughout Bangkok, Siem Reap, and Chiang Mai, E and I were looking forward to some peace, quiet and relaxation. In my mind, on every honeymoon, there should be a portion of the trip dedicated to sitting and relaxing on the beach. Our relaxation time was spent on the beaches (and pool chairs) of Koh Samui. Koh Samui is one of the largest islands in the Gulf of Thailand.
We had been debating between Koh Samui, Phuket and Ko Phi Phi but decided we wanted something a little more secluded and upscale.
Where to Stay
After hours upon hours of research we decided to stay at the Belmond Napasai. We booked a sea view hill villa that had an spectacular view of the ocean! Our booking also came with a delicious breakfast. There were so many options in the morning, it was hard to decide what to eat first!
When we first arrived in our room, our bed was beautifully decorated with itty bitty flowers. Once we took a few photos with the decorations I jumped onto the bed and the flowers flew EVERYWHERE! I do have it on video and am working on sharing it here! The hotel also surprised us with flower leis as well as a gorgeous tapestry and a bottle of wine (which we flew all the way back to the United States and are waiting to open on our wedding anniversary). So sweet! They really paid such attention to detail at the Belmond.  Every night, when we came back to the room, there was a new and interesting fruit waiting for us in our "offering bowl." The concierge arranged a private tour of all of the sites for our first morning on the island. Luckily, our tour didn't start till 10:00AM. They didn't want to deprive us of sleep!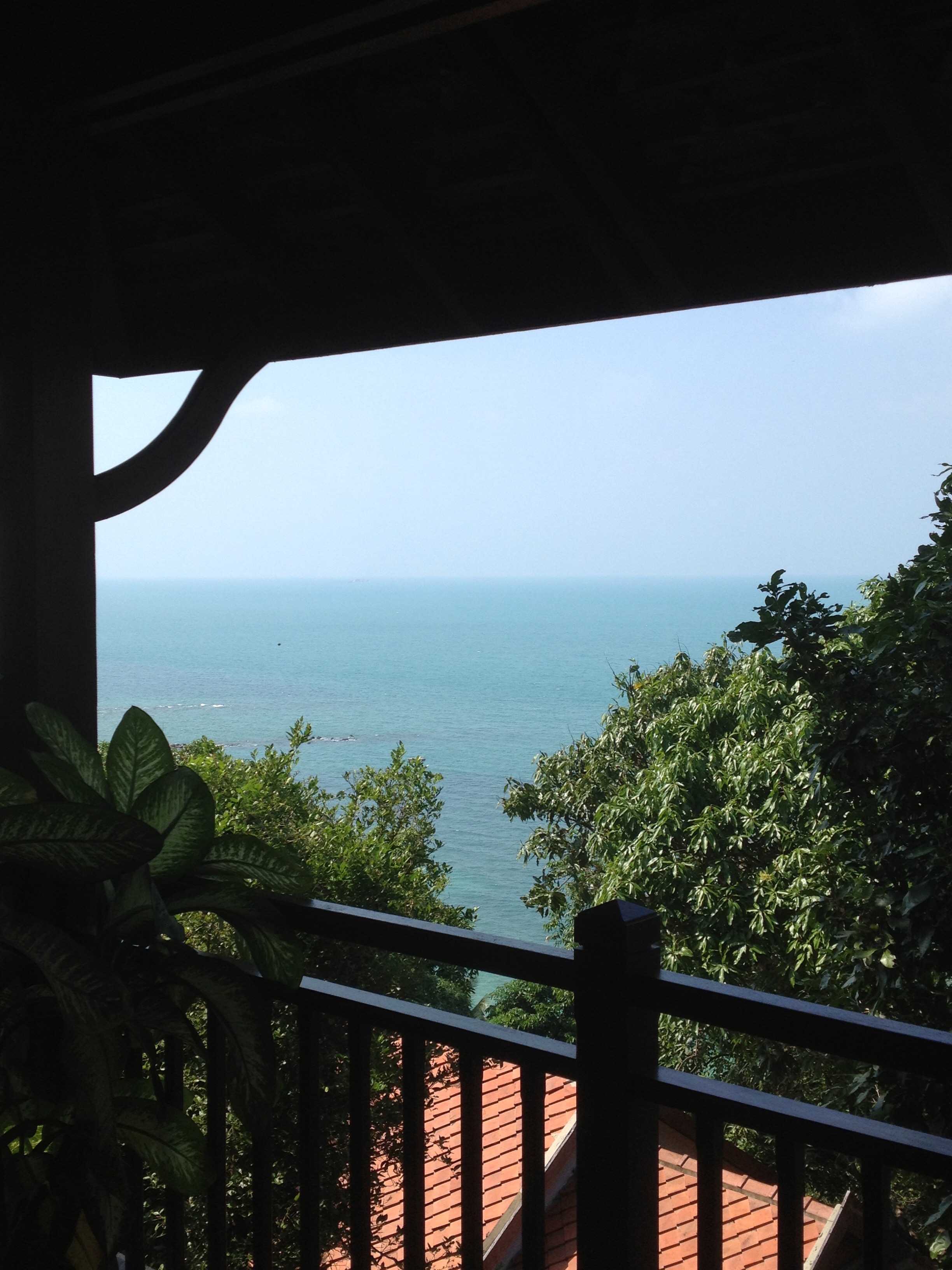 Our Glorious View!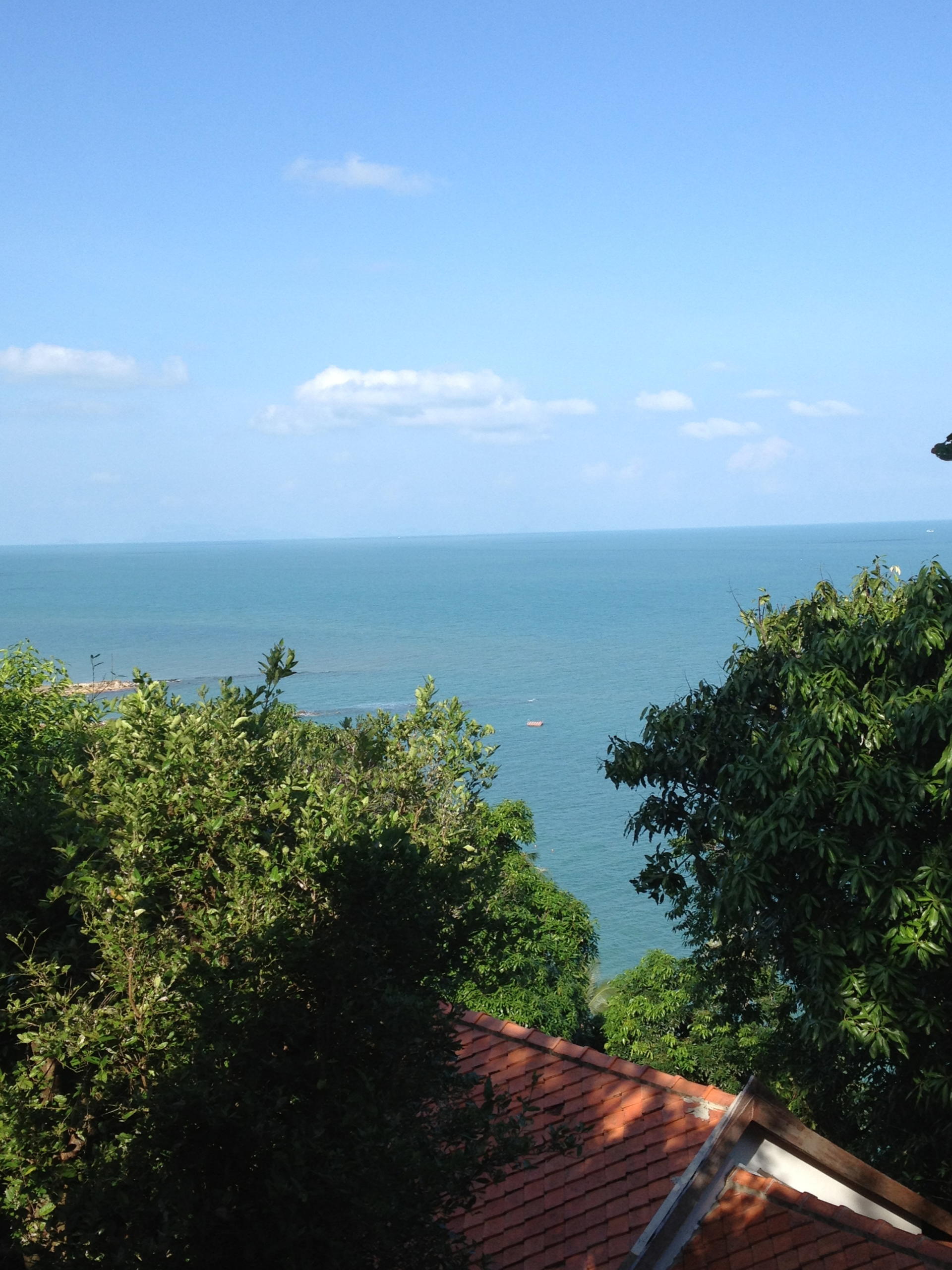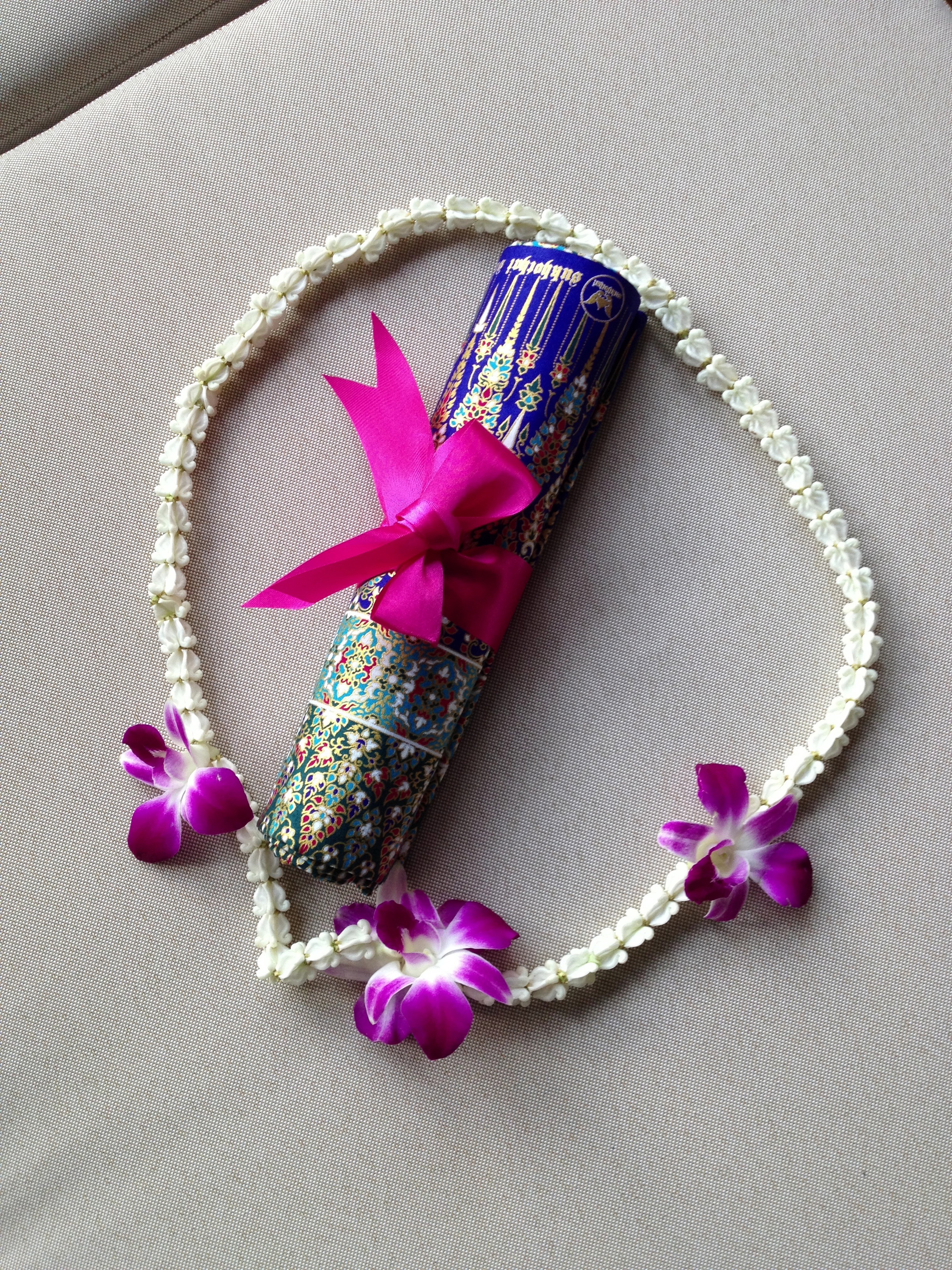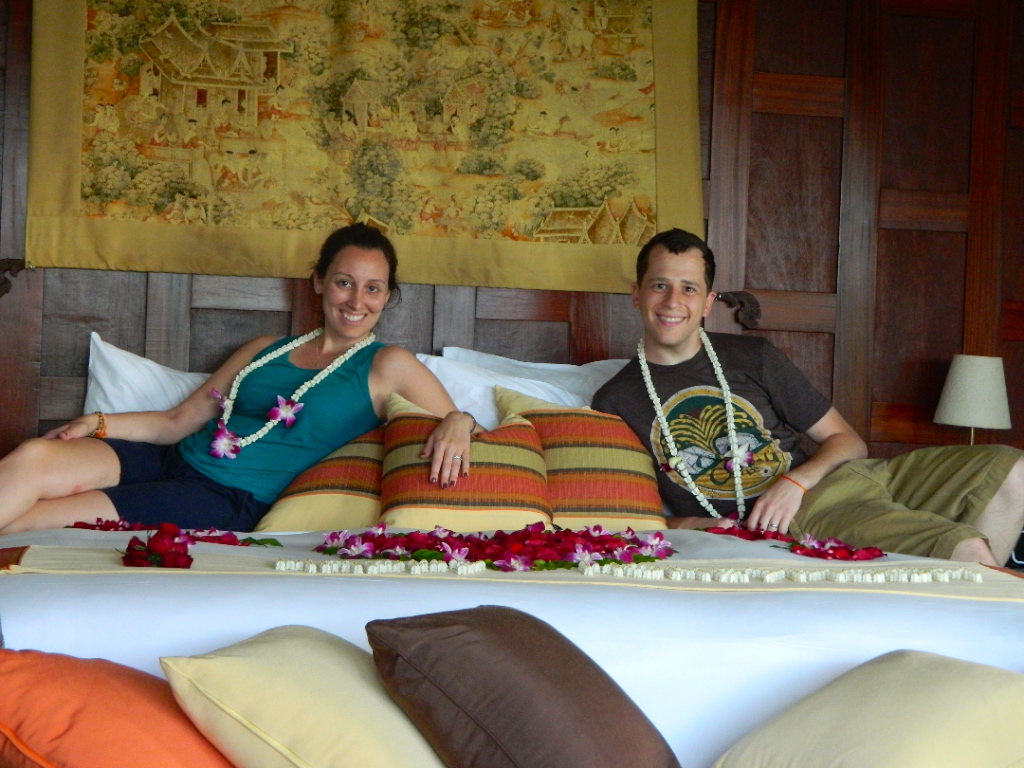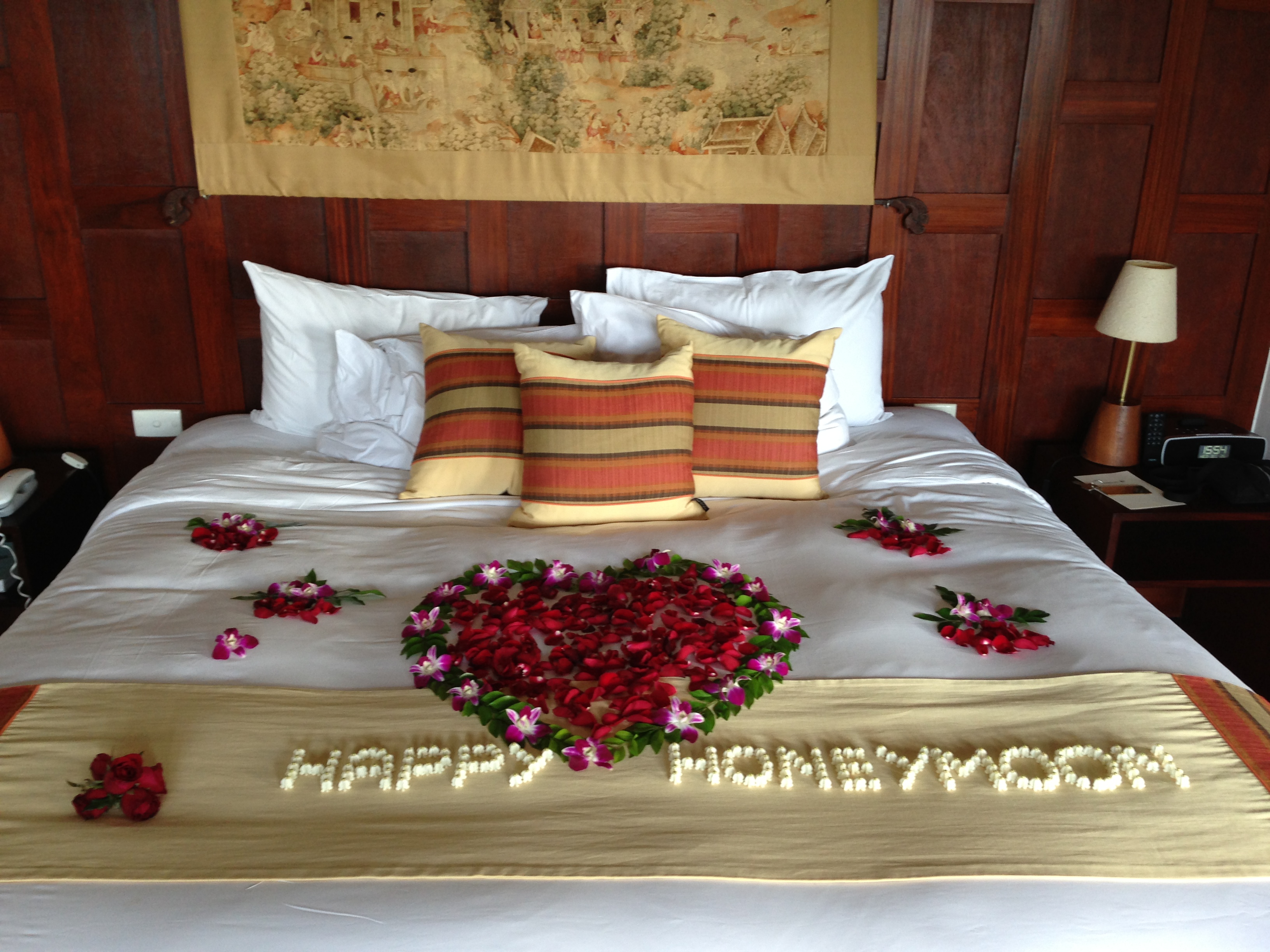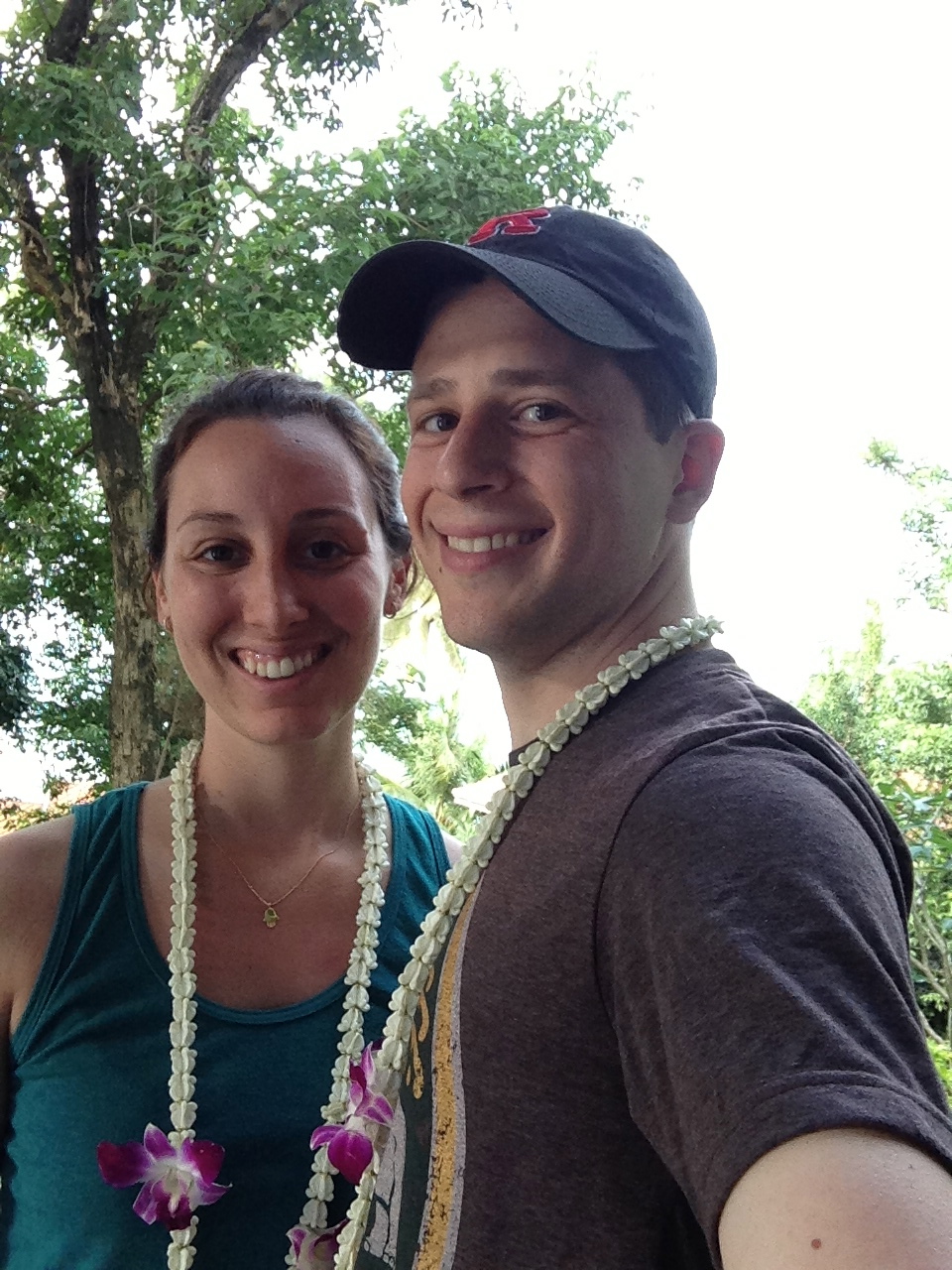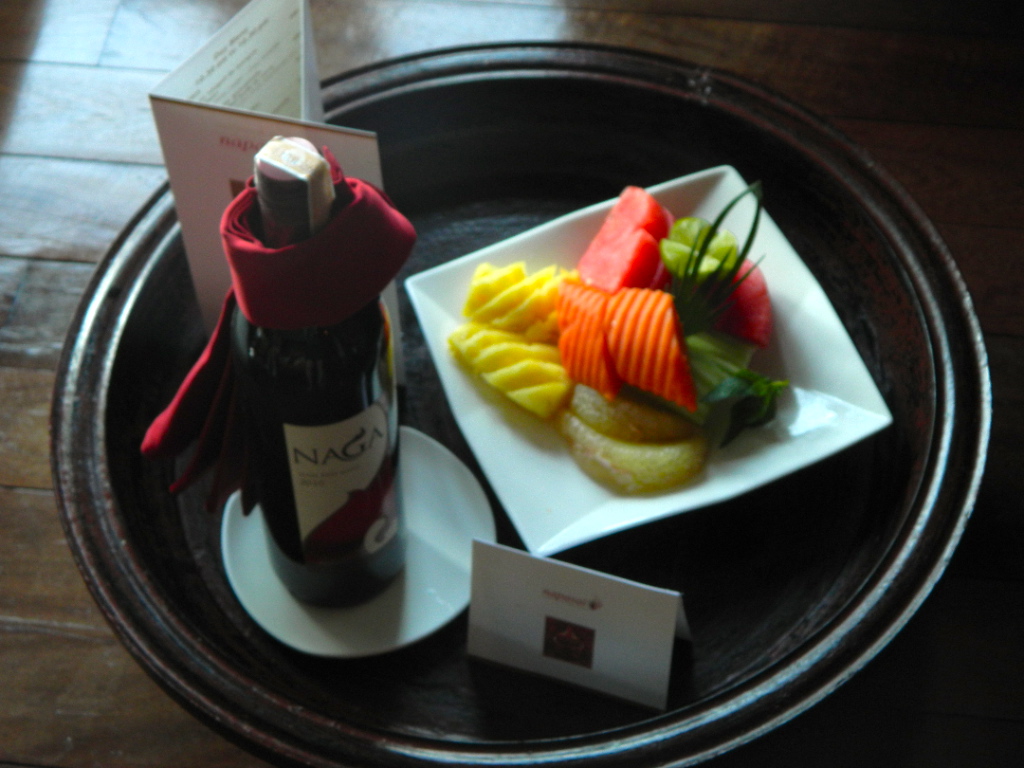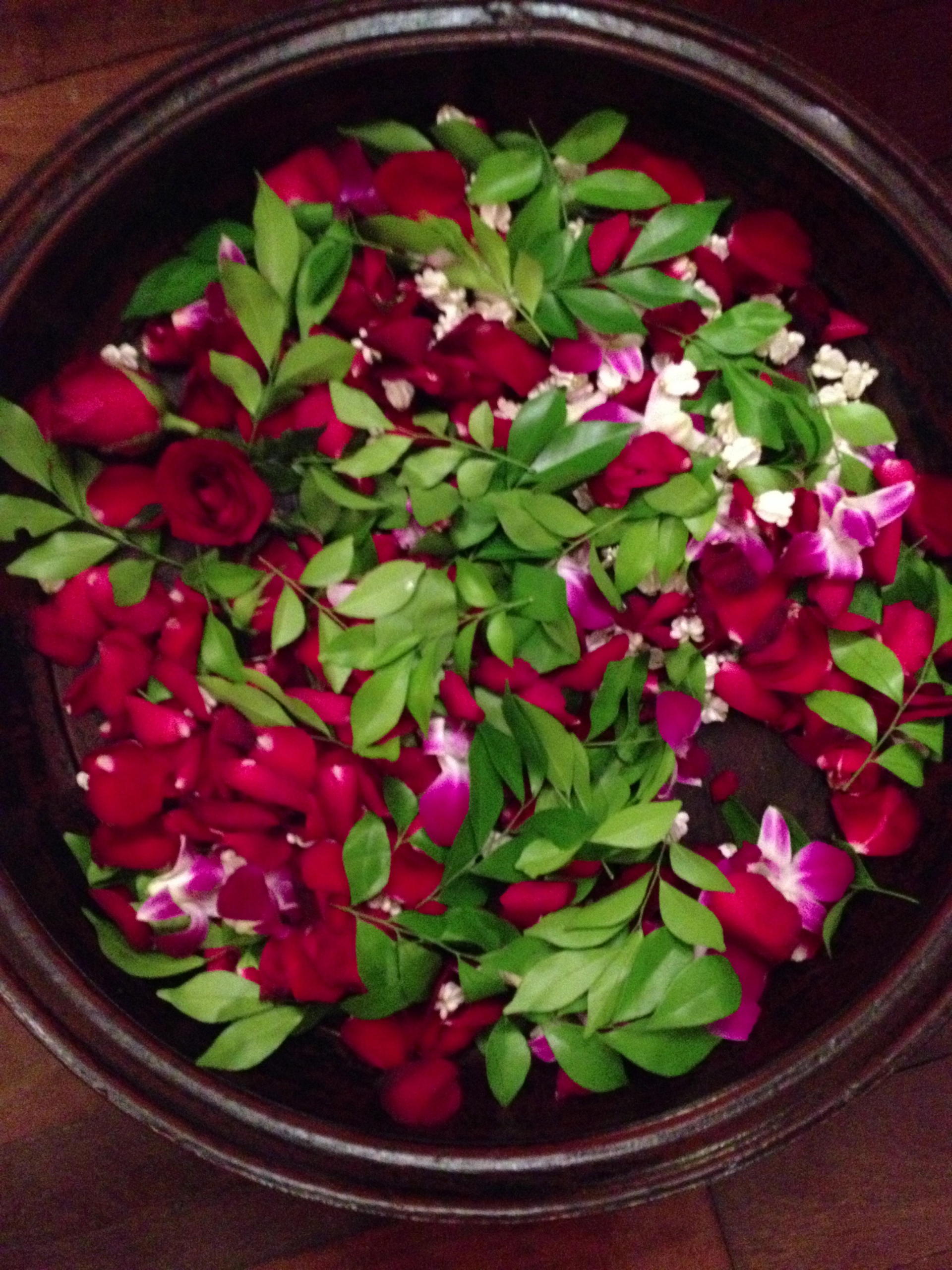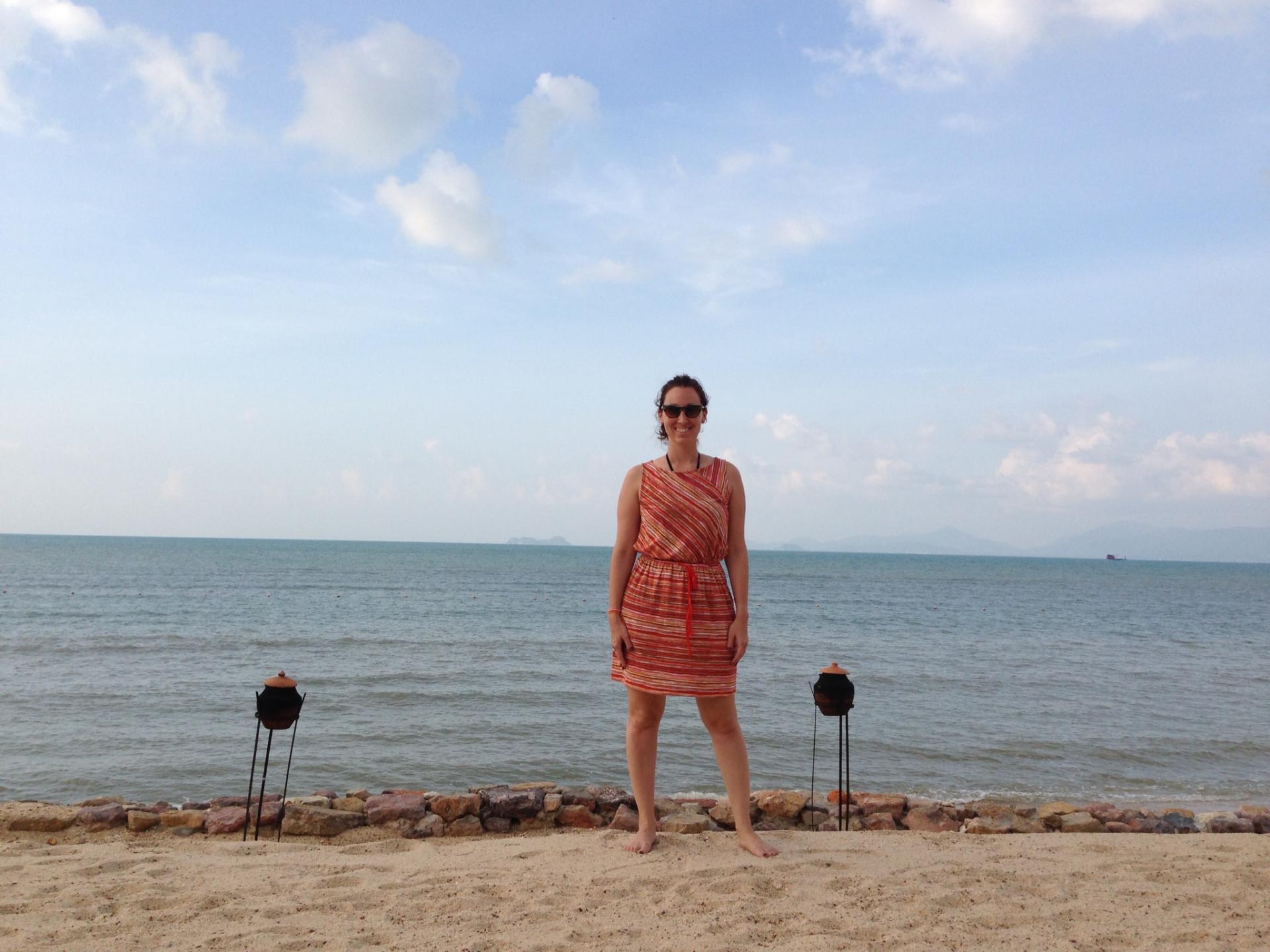 What to Do
Big Buddha and Wat Phra Yai
You MUST visit the Big Buddha at Wat Phra Yai. It is a sight to see! He is HUGE!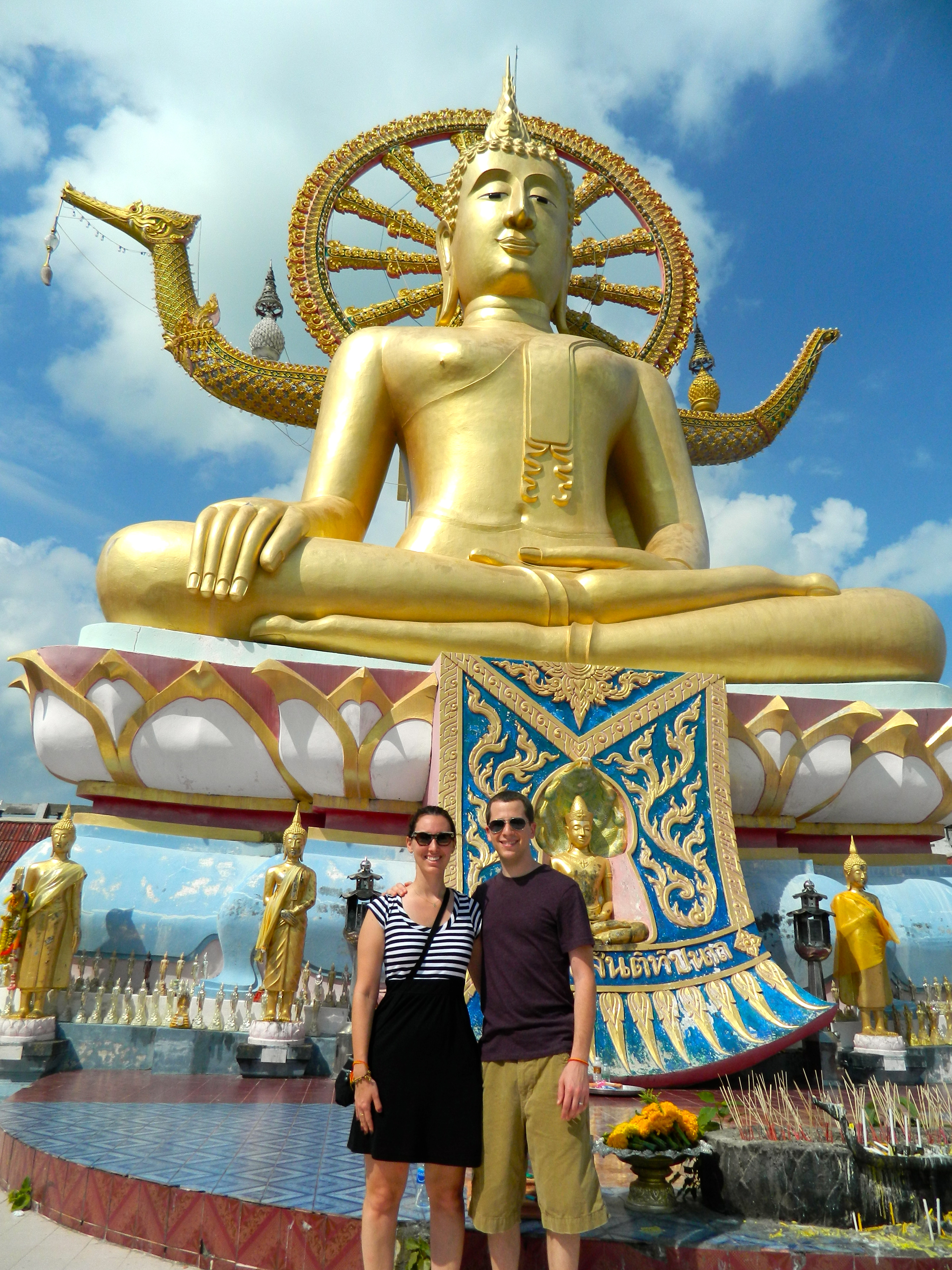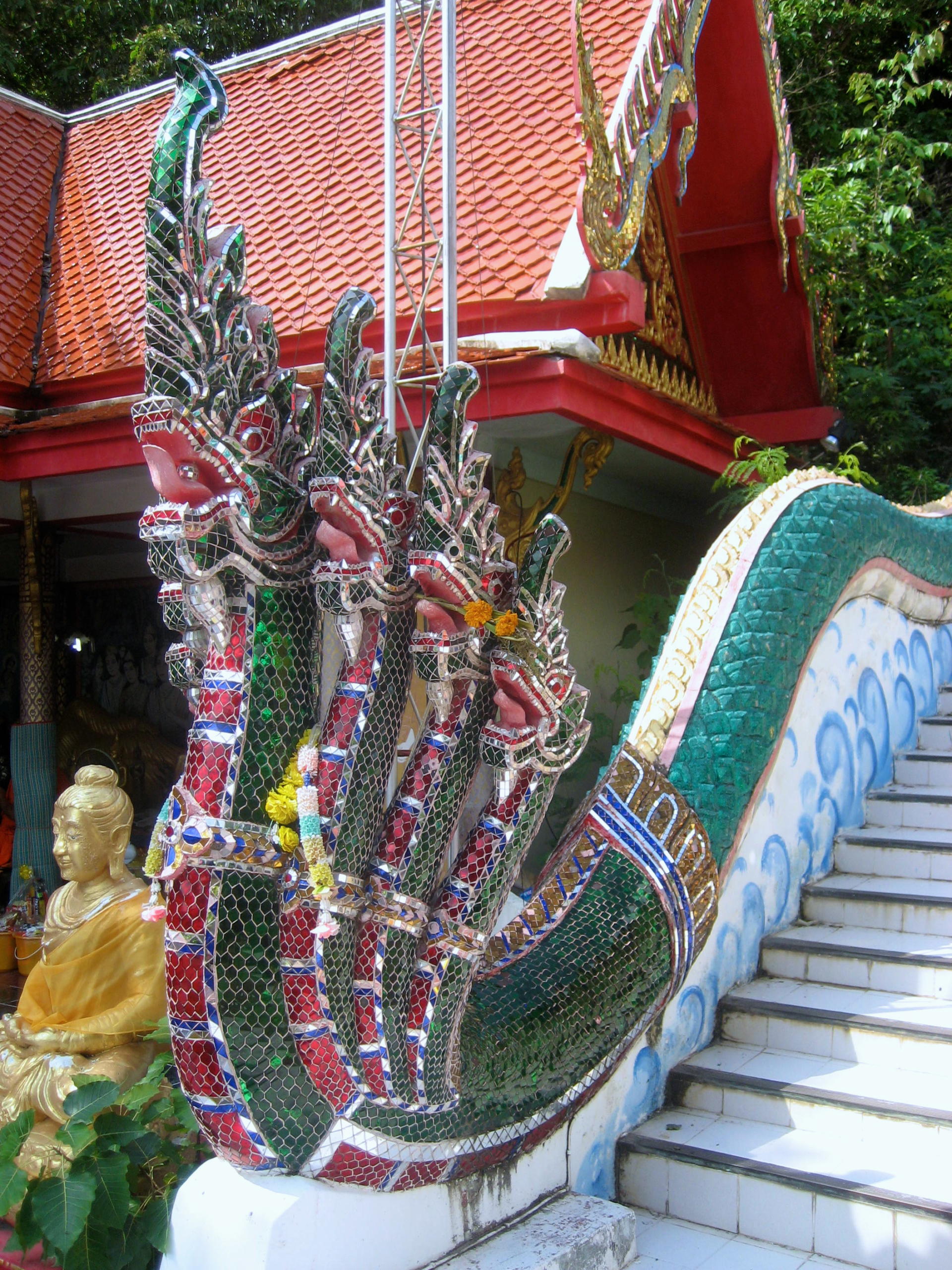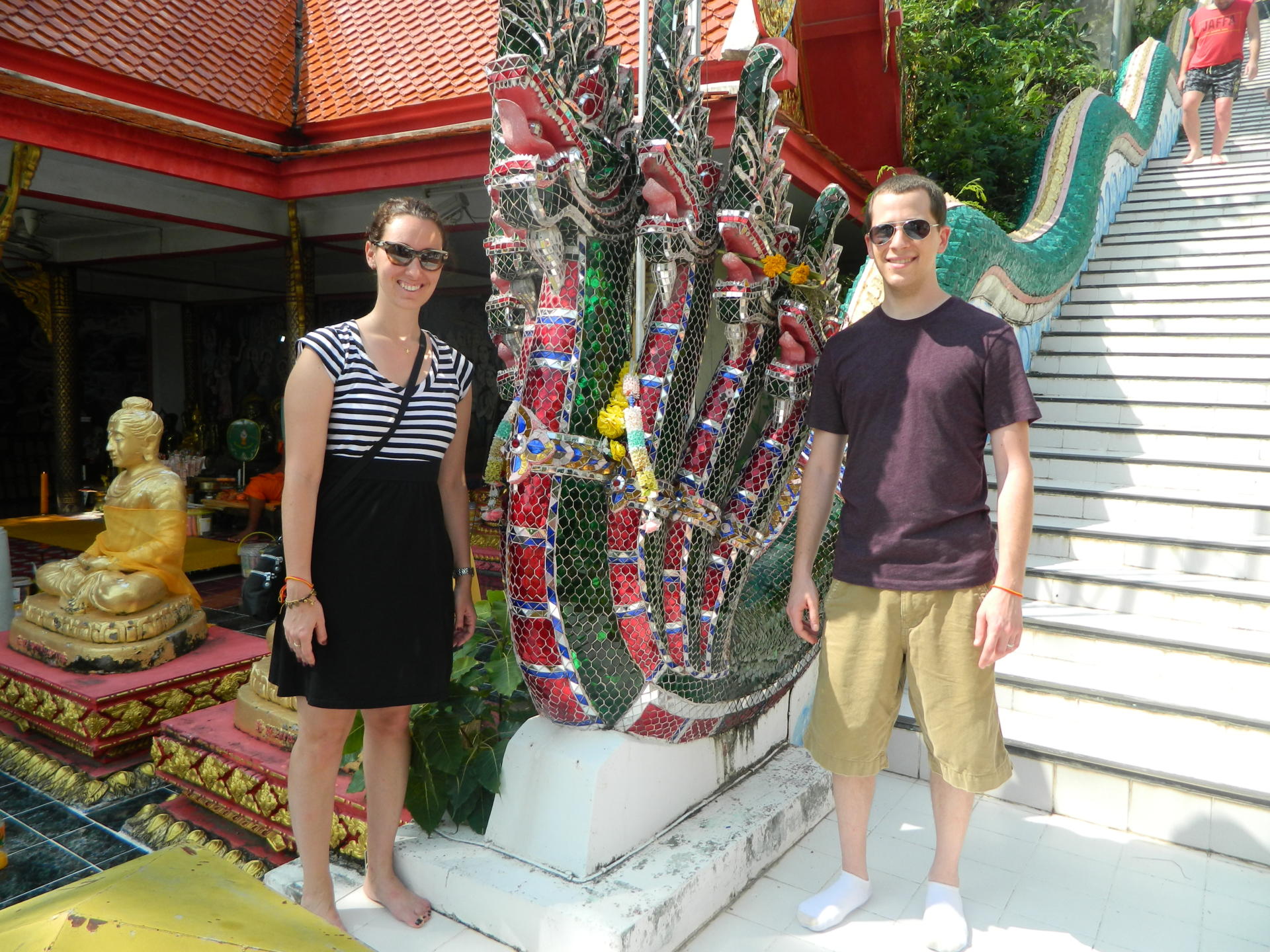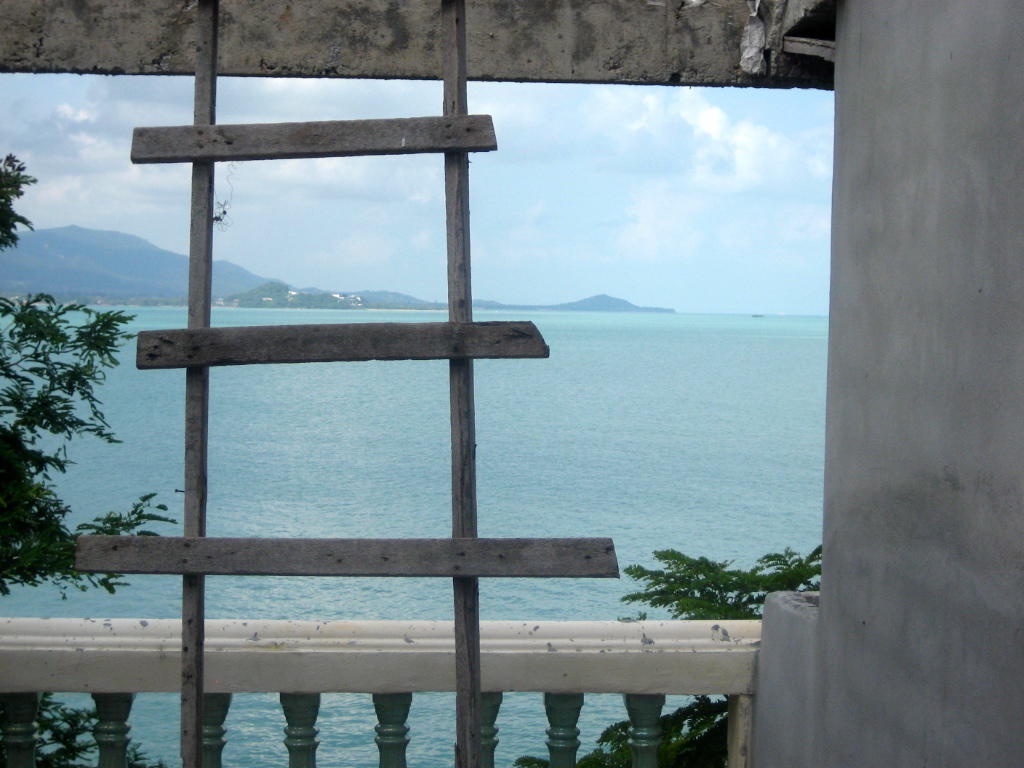 One of E's favorite stops on our tour of the Koh Samui sights. Who doesn't love rum in the morning?! All kidding aside, the rum was delicious and smooth. We even bought a bottle to bring back home!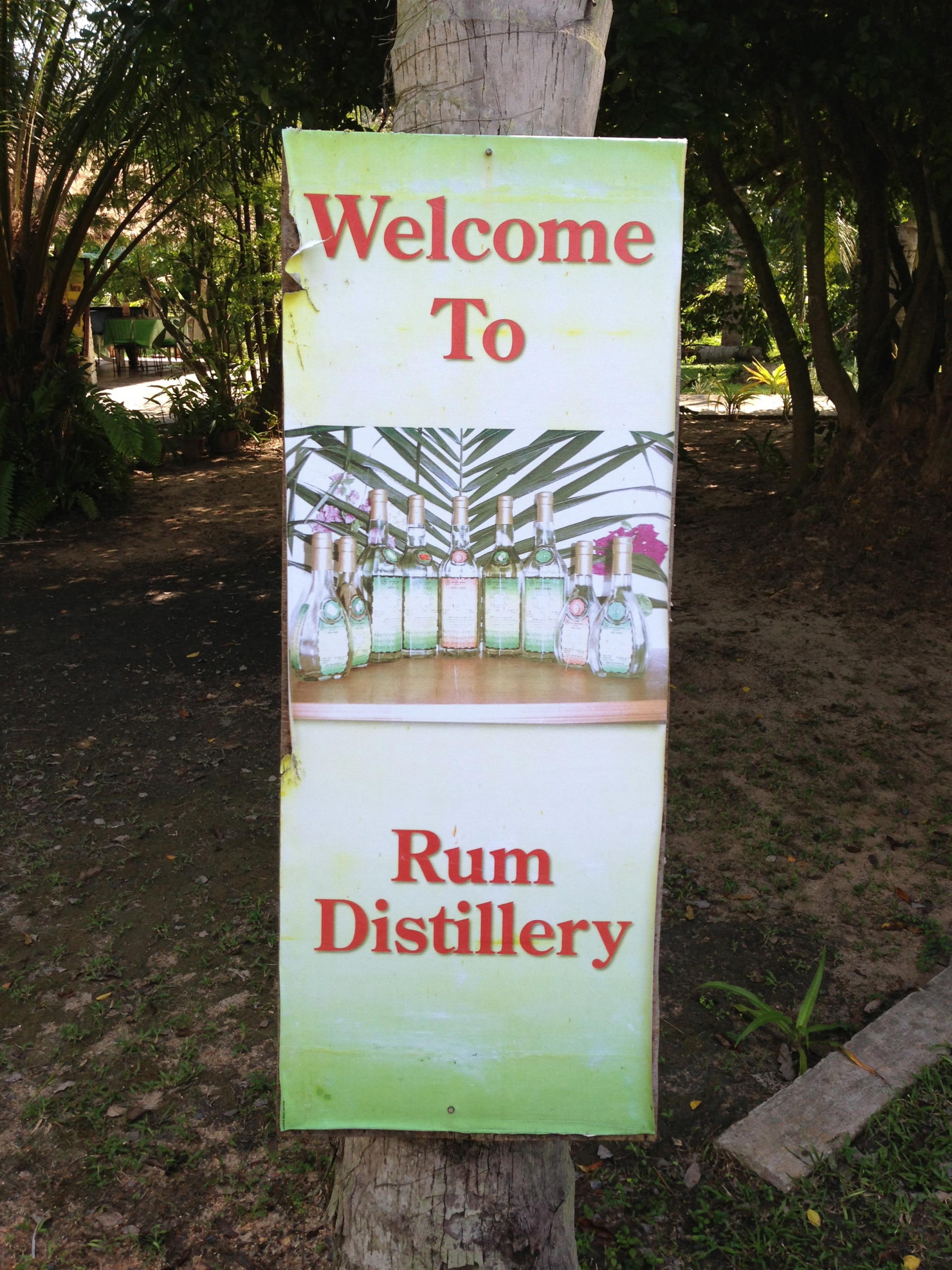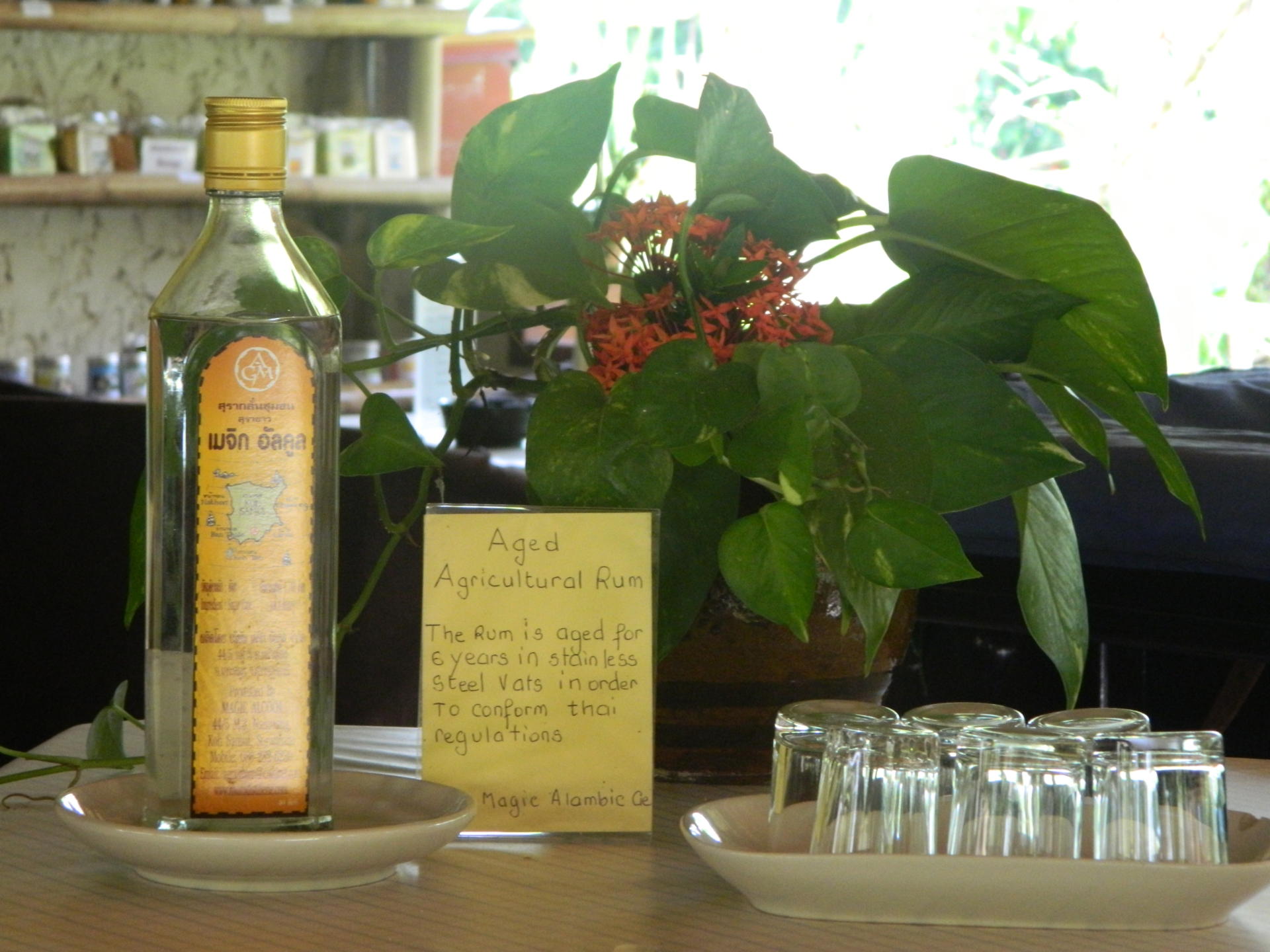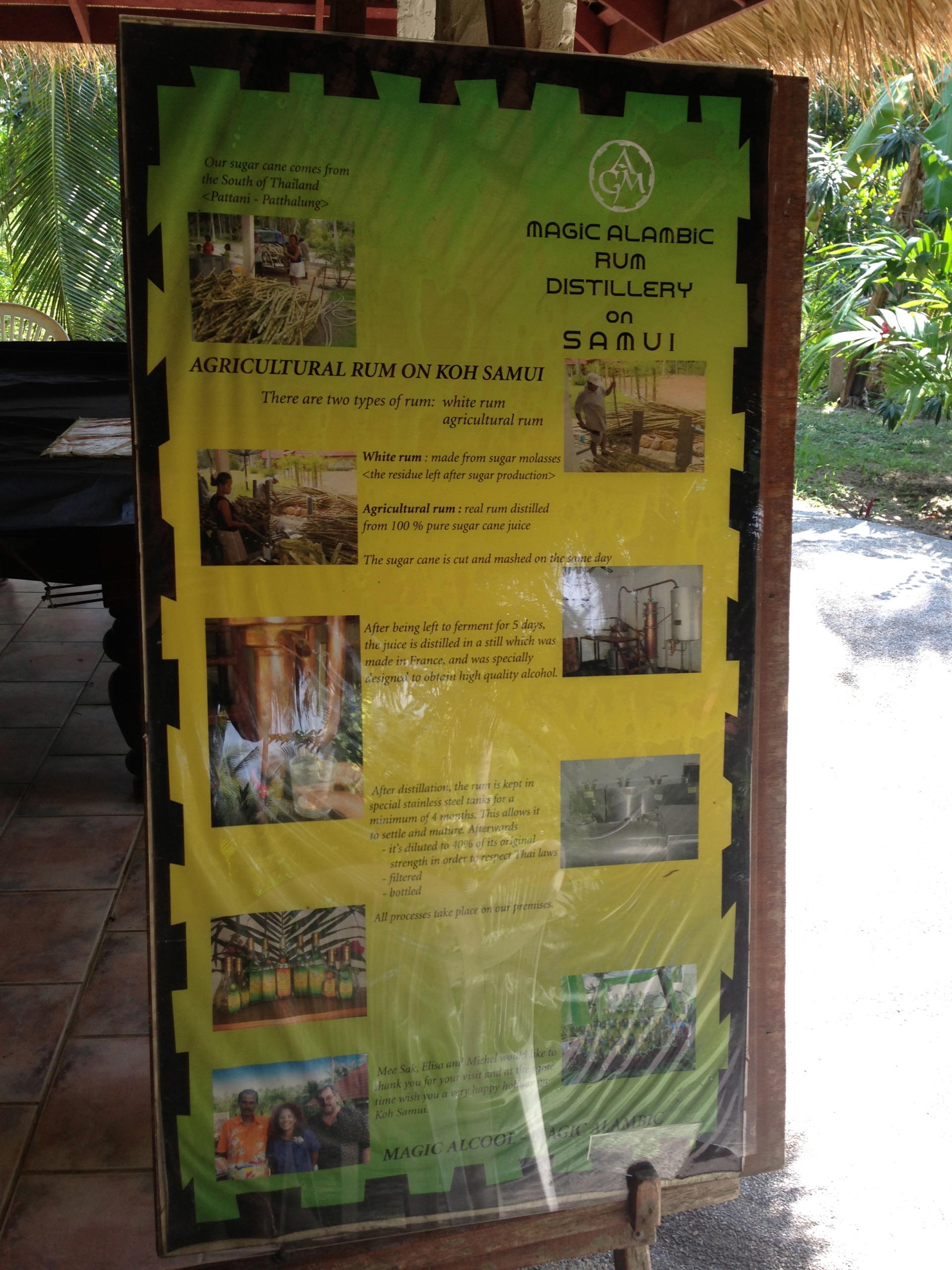 ADVICE: WEAR COMFORTABLE SHOES
The hike to the waterfall takes about 20-30 minutes. But seeing the waterfall up close and personal is the best reward for all of that walking. It was absolutely stunning!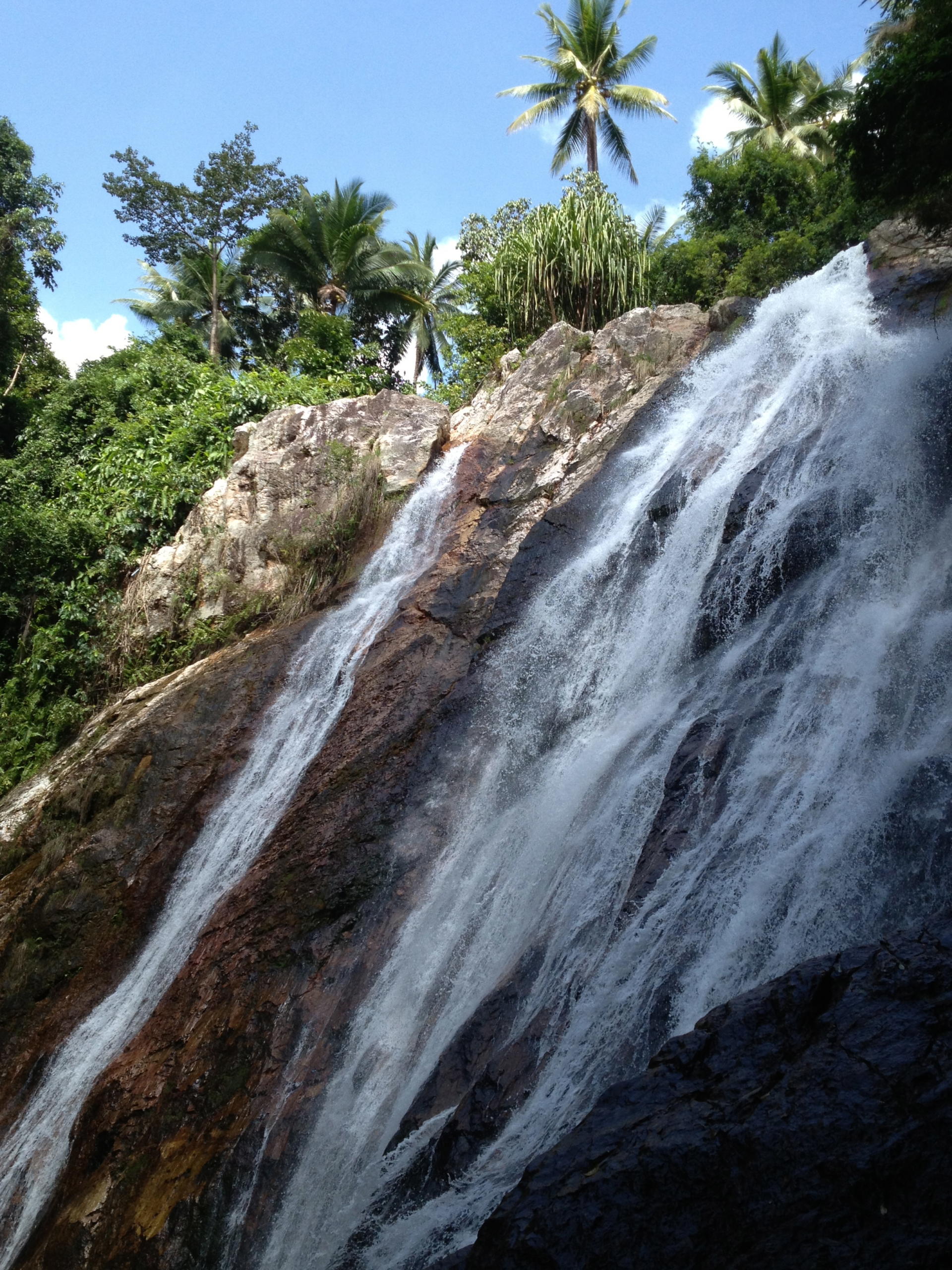 Anthong National Marine Park with 100 Degrees East
Growing up, my family was really into snorkeling. When I heard that Anthong National Marine Park had amazing snorkeling, we had to go! I decided to arrange a tour guide for the park. 100 Degrees East had ALL 5 star reviews on Trip Advisor when I was researching tour guides. They weren't insanely expensive so I booked with them. Transfers to and from the boat, all of our snorkel gear, as well as lunch and snacks were included in our fare. They even made sure to have a vegetarian option available for me!
We saw such beautiful and colorful fish during our snorkel. What I really loved about 100 Degrees East was that they didn't overbook their boats the way other companies did. When we were snorkeling, there were other tours parked next to our boat. Their boats were packed with people. There were 6 of us on our boat. That left a lot of room for each of us to stretch out and relax during downtime.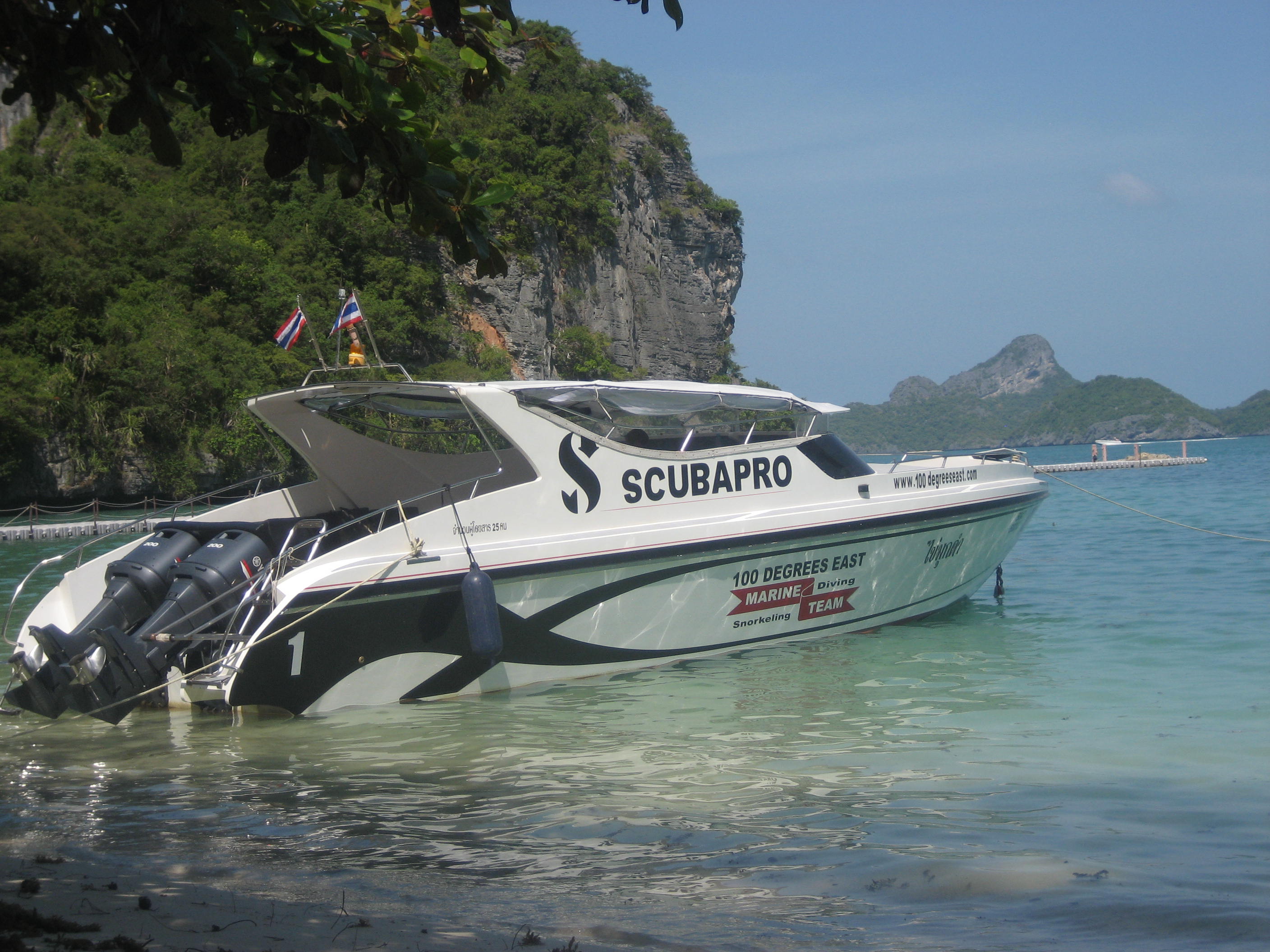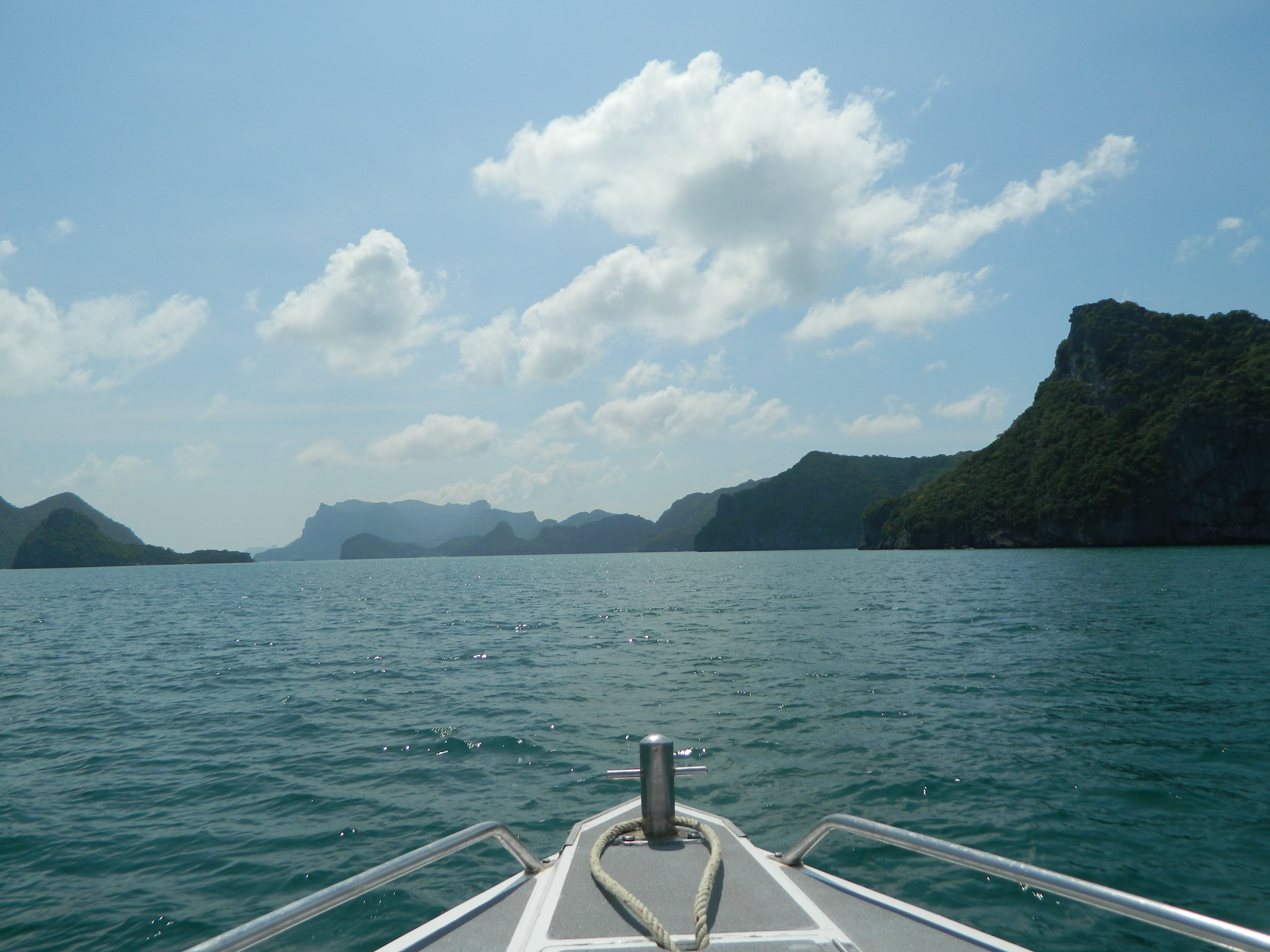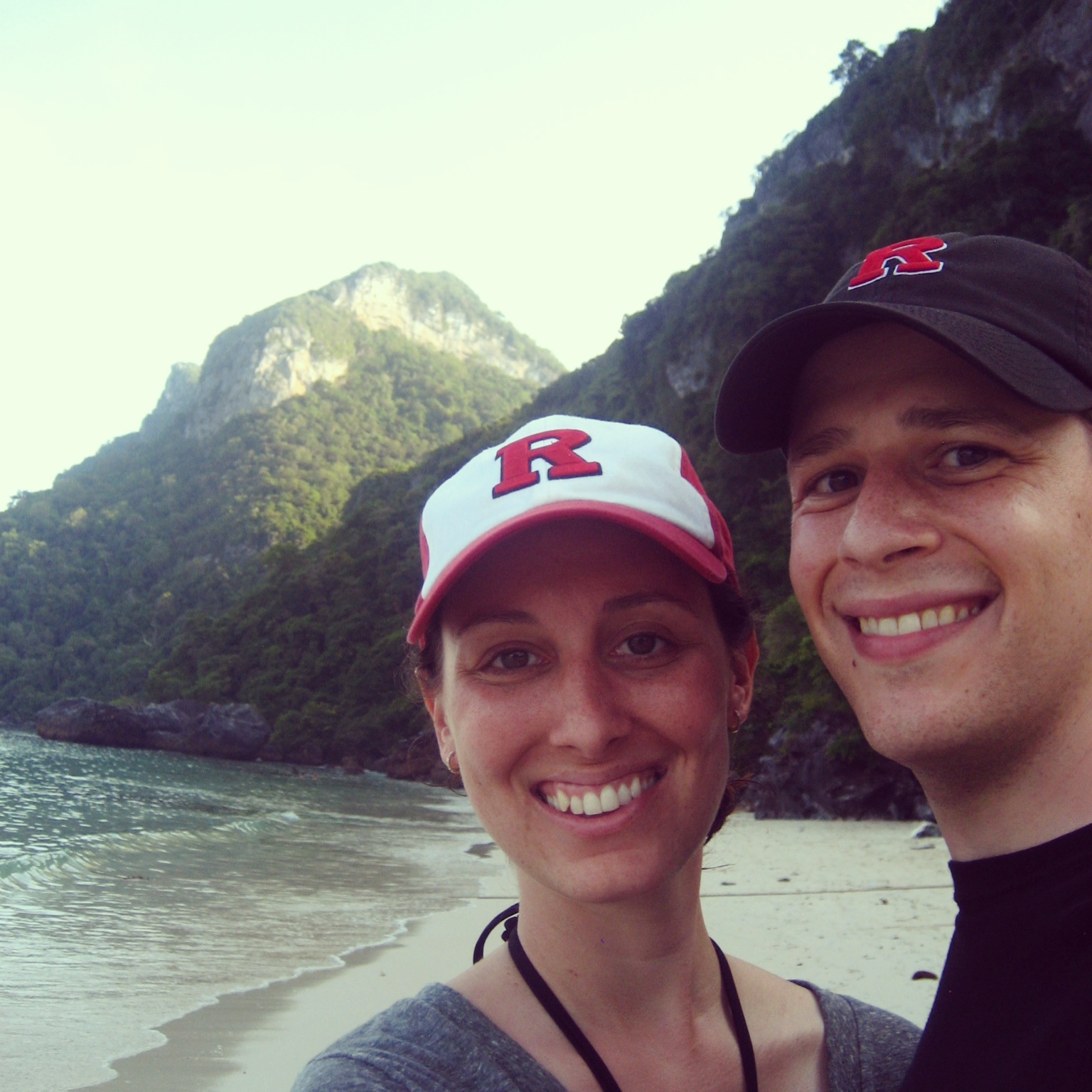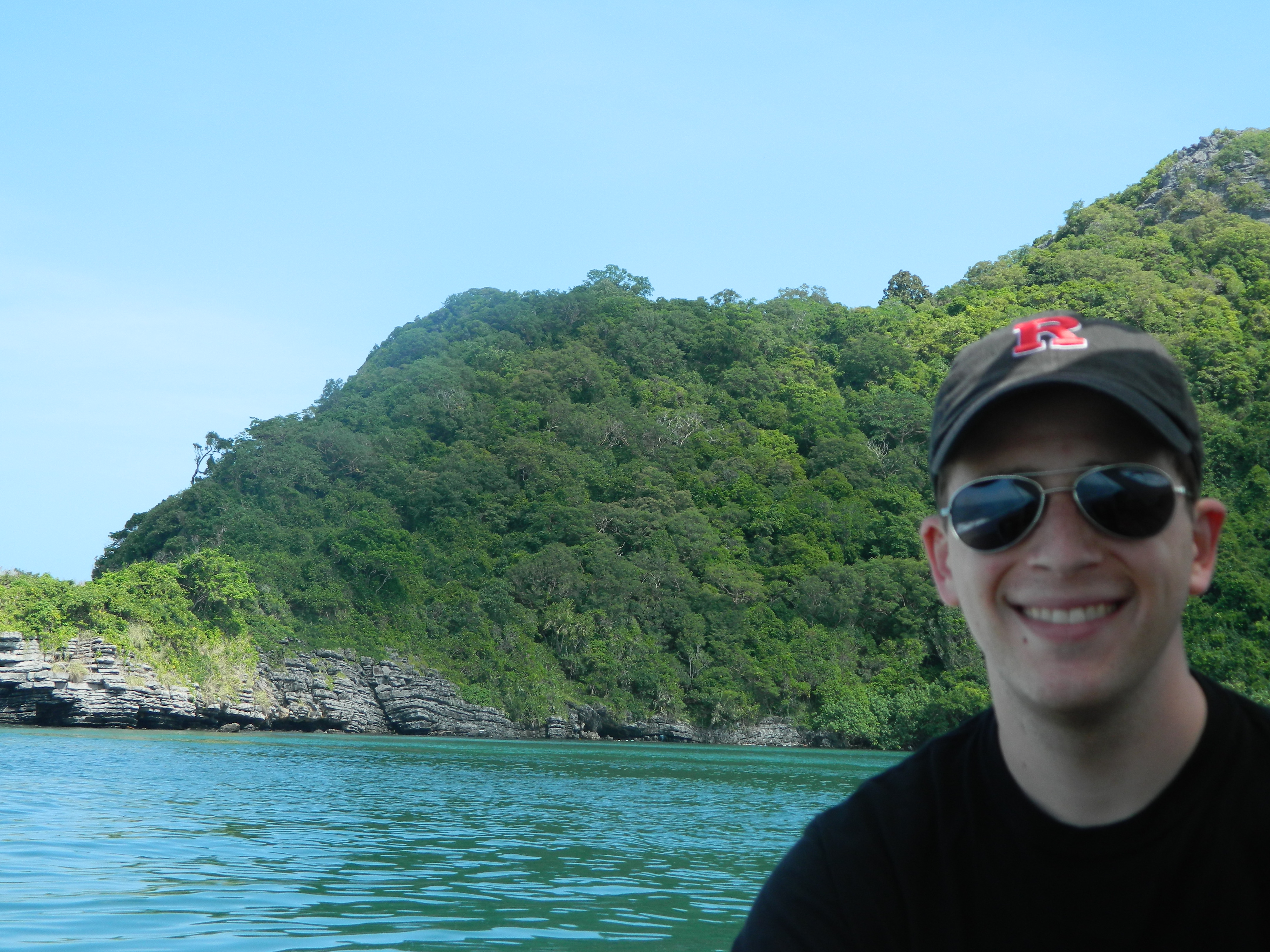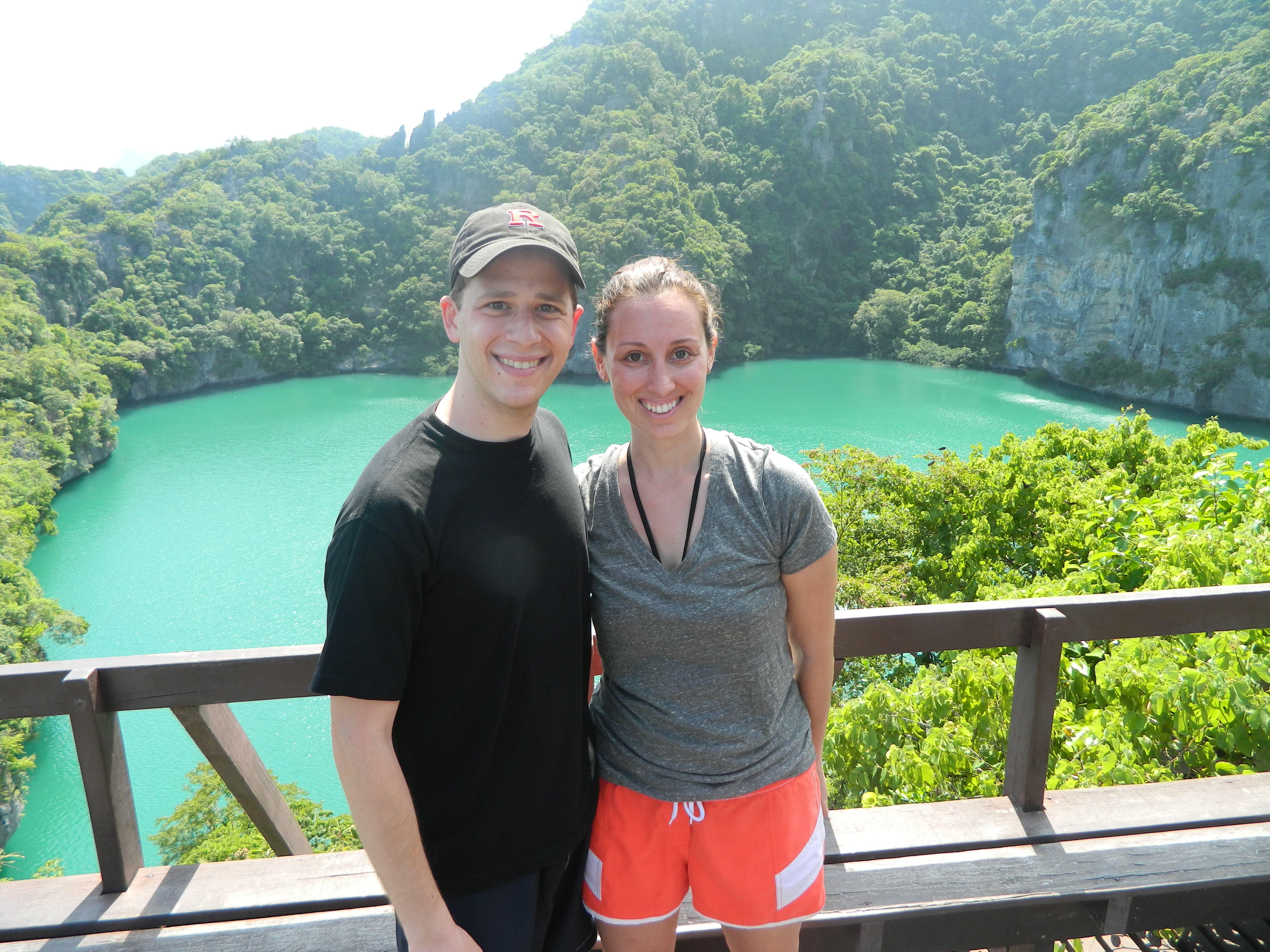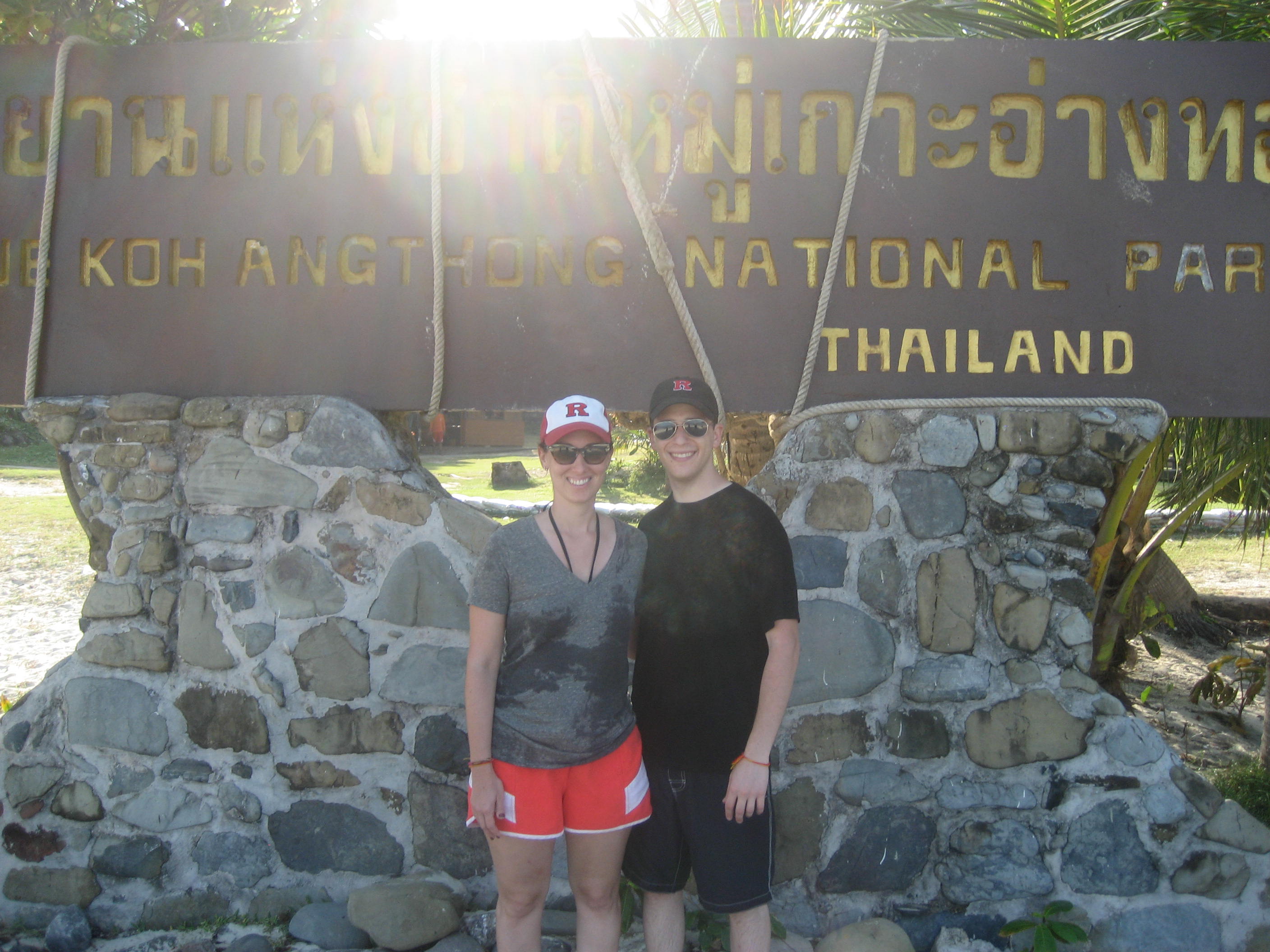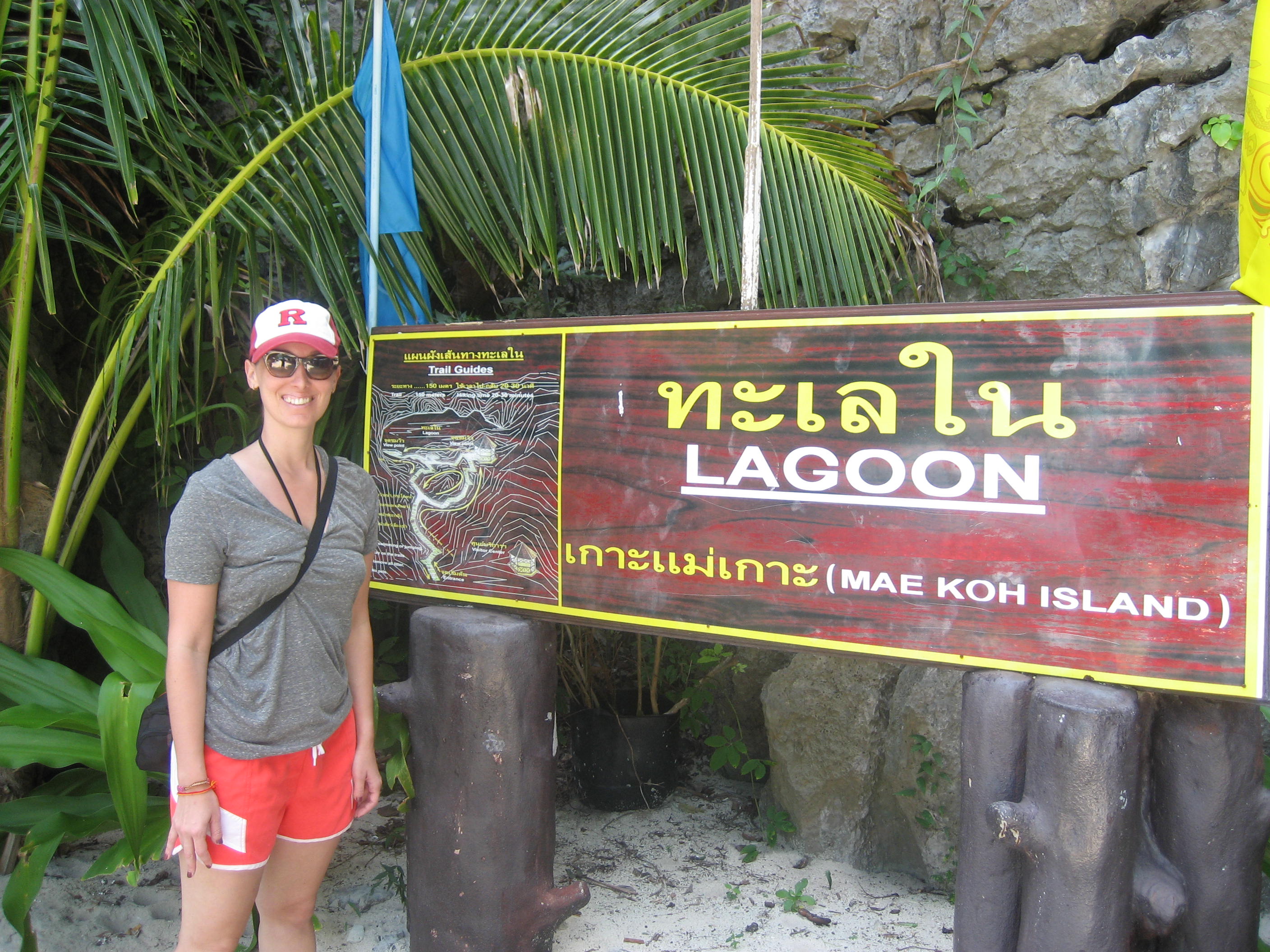 Where to Eat
Barracuda and Bophut Fisherman's Village
One night in the hotel bar we met a nice couple who was also on their honeymoon. I had mentioned that we had plans to go to Barracuda for dinner one night. The couple invited themselves along. We actually had a glorious time with them and we ate like kings! I wish taking pictures of your food was a thing back then. Unfortunately, I did not photograph my meal. If you are planning a trip to Koh Samui though, I highly recommend Barracuda for dinner!
Barracuda is located directly across the street from Bophut's Fisherman's Village. After dinner, we wandered into the village and bought fun trinkets, souvenirs and bubble tea. We also watched some interesting performances. One of which was their rendition of "Hotel California." It was definitely different.