A few weekends ago, my husband was away at a conference in Michigan, so I decided to have a little New York City staycation! I packed a bag, hopped on the train and within 40 minutes was right in the middle of everything.  I had a lot of ground to cover, as I was on a mission to explore a new neighborhood and eat somewhere different!
My first stop was to pick up a donut at Doughnut Plant, obviously. They have Pecha Berry "Pokeseed" donuts people! Then I walked down 23rd Street to Eataly, the iconic Flatiron building and Madison Square Park. After short break to rest my feet (and eat gelato in Eataly), I walked downtown to the new Gansevoort Market to check out The Doughnut Project (mini donuts galore) and Gotham Poke (all of the tuna). It was a food filled afternoon!
Thank god I was wearing something light, because it was a scorcher of a day! I wore a little something from a clothing line called Vacay Style. I was recently introduced to Vacay Style and I am already obsessed with the brand. As someone who travels frequently, I am always looking for ways to pack smarter. Vacay Style was founded by Elizabeth Hynes in 2014, after the idea for the brand came to her on her 18 month honeymoon! In packing for her trip, Elizabeth worked to pull together a collection of versatile pieces that could be mixed and matched easily. She also wanted clothing that wouldn't wrinkle easily. Her Vacay Style line accomplishes just that. All of the pieces are light, wrinkle free, and can very easily transition from day to night and can be worn with other outfits.
For my New York City staycation, I wore my new Cabo Lace Top with chambray eyelet shorts (all about that chambray at the moment) to wander around the city. It is one of the softest and lightest tops I own. The Cabo Lace Top is part of the 5 piece Cabo Collection, that, when combined with a pair of shorts and a pair of jeans or pants, can create 14 different outfits! How amazing and versatile is that?! I cannot wait to bring it with me to Maui in a few weeks! Scroll down to see how its done.
If you are thinking of ordering something for your next vacation or staycation from Vacay Style, use the code SC15 for 15% off your order! Happy shopping!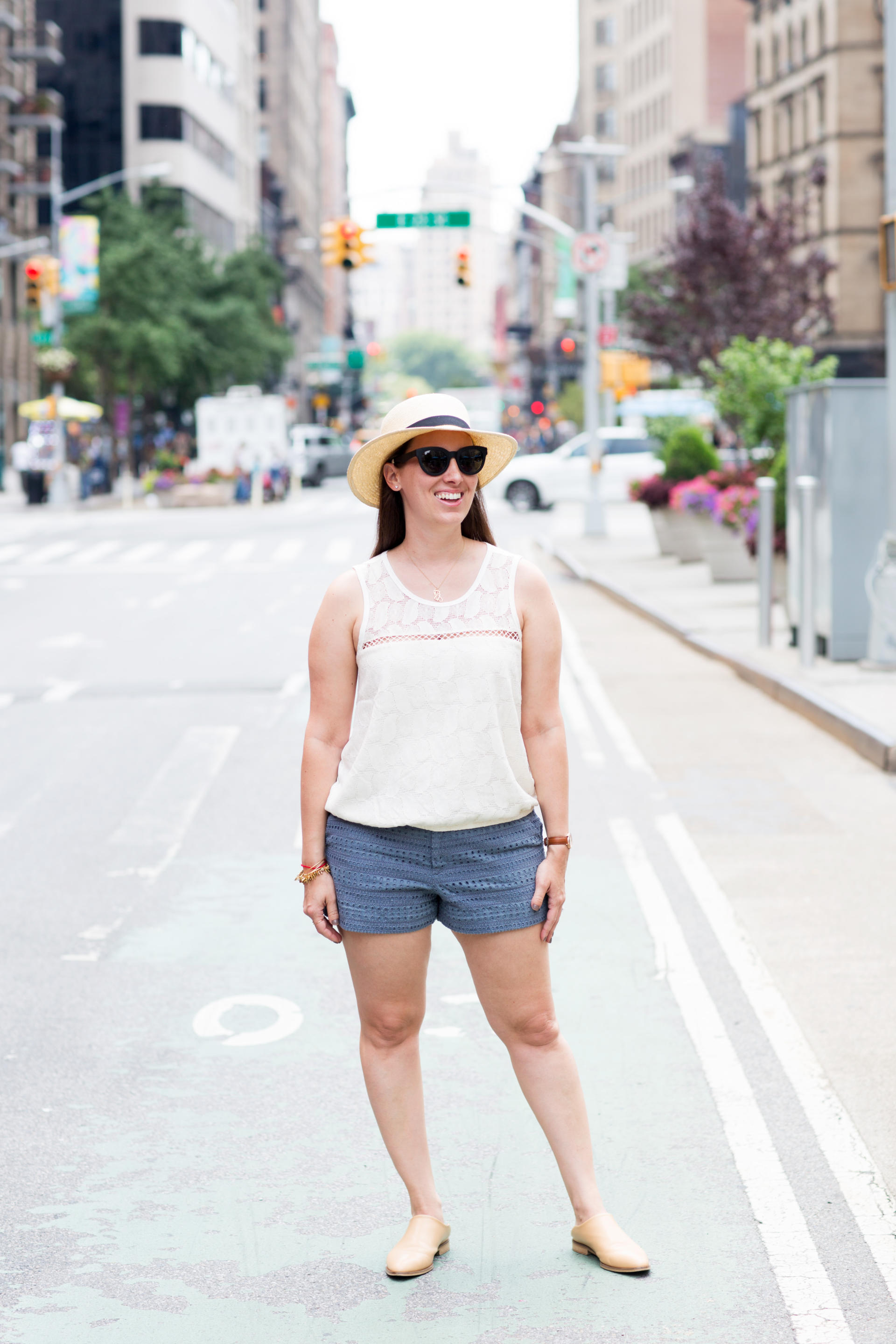 Top: Vacay Style (Use Code SC15 for 15% Off Your Order), Shorts: Gap, Shoes: Everlane, Hat: J.Crew, Necklace: Maya Brenner, Watch: Freedom to Exist, Sunglasses: Toms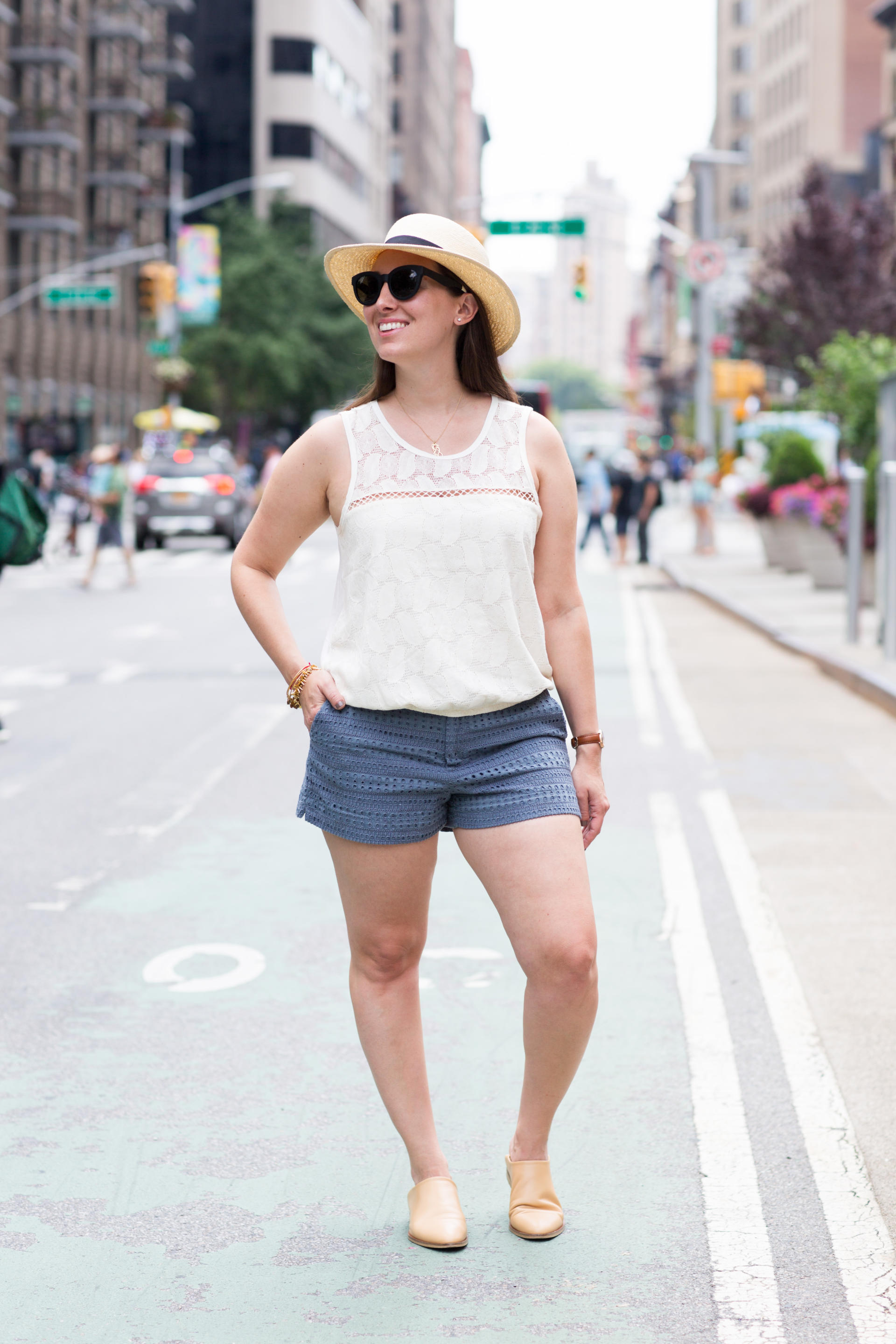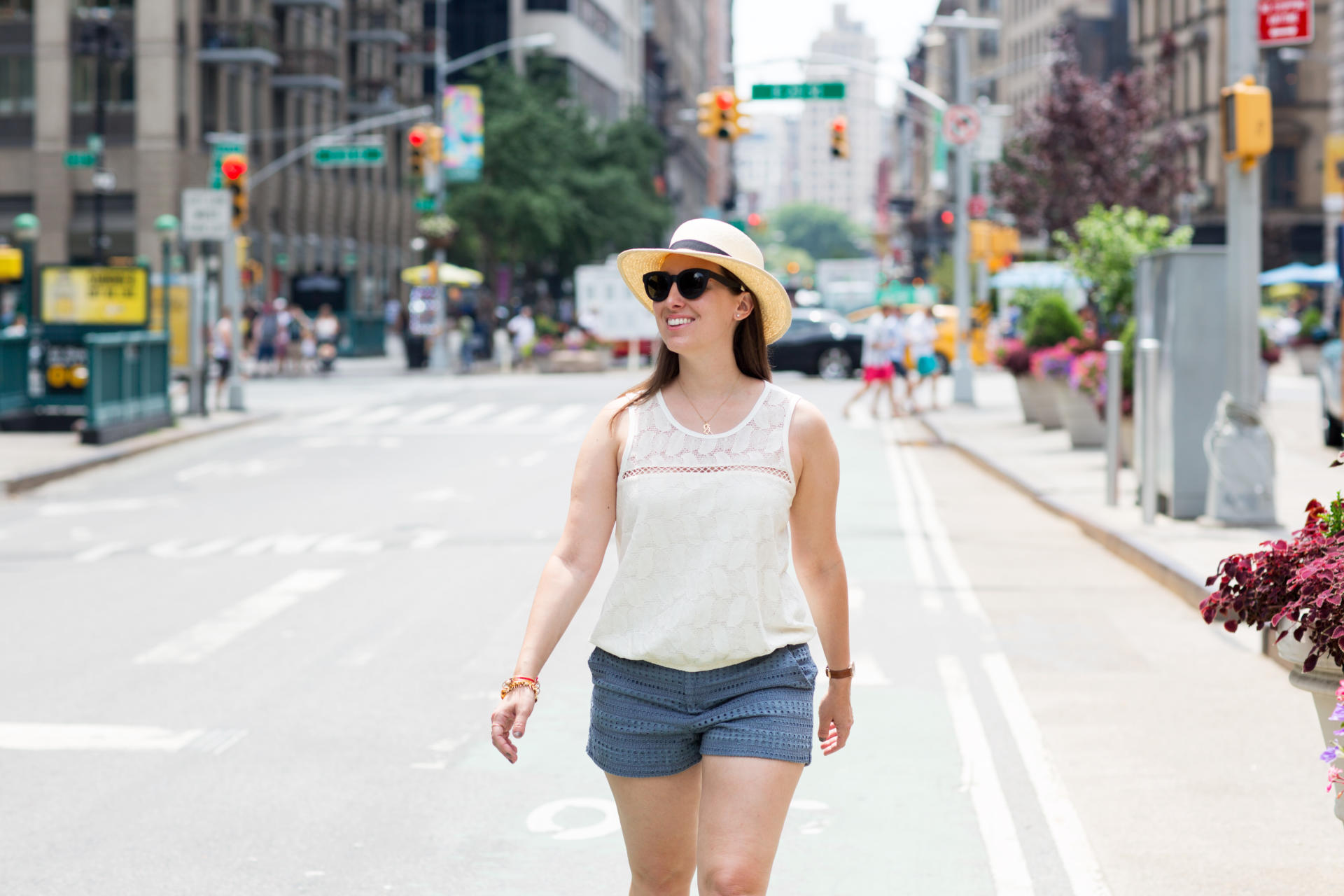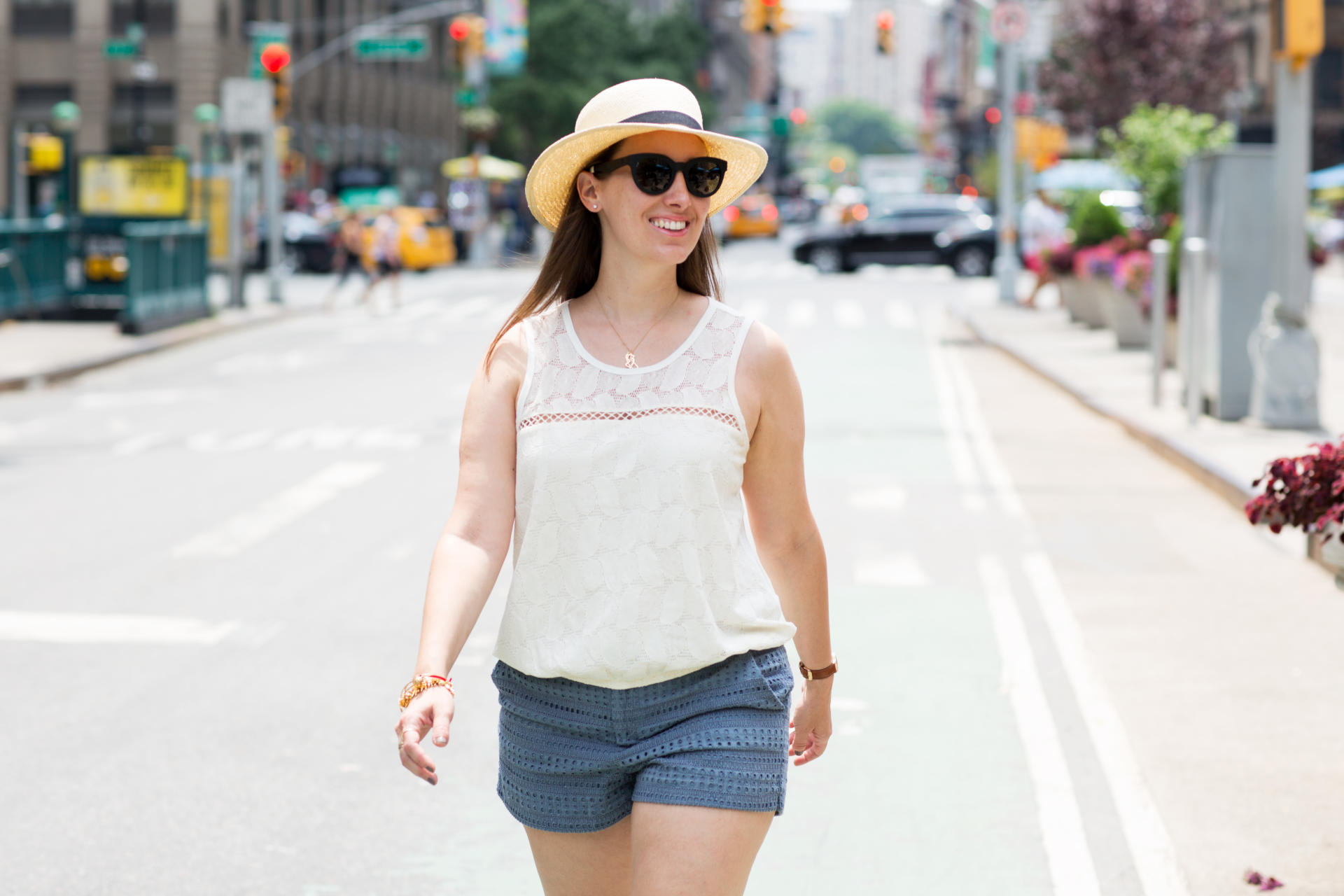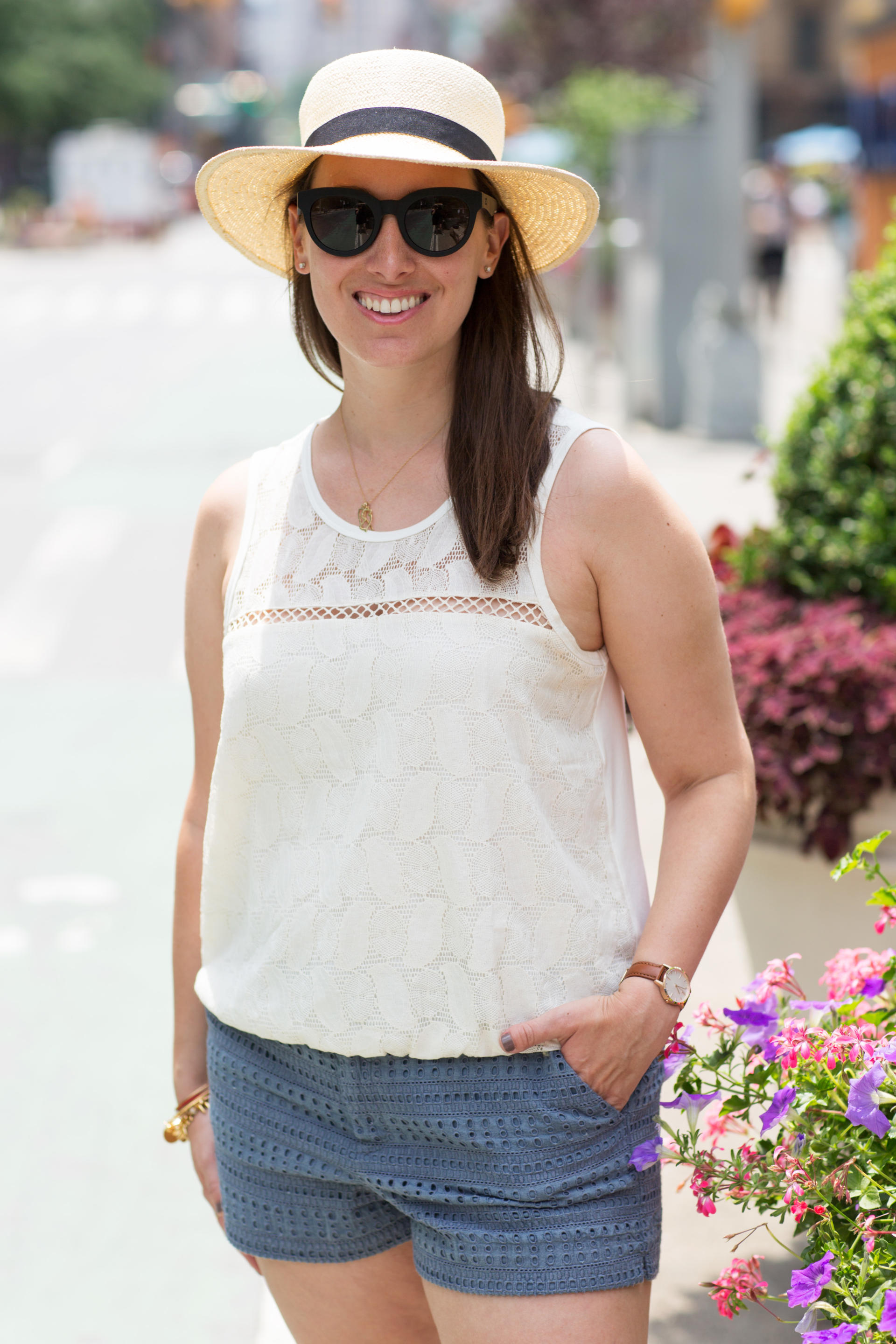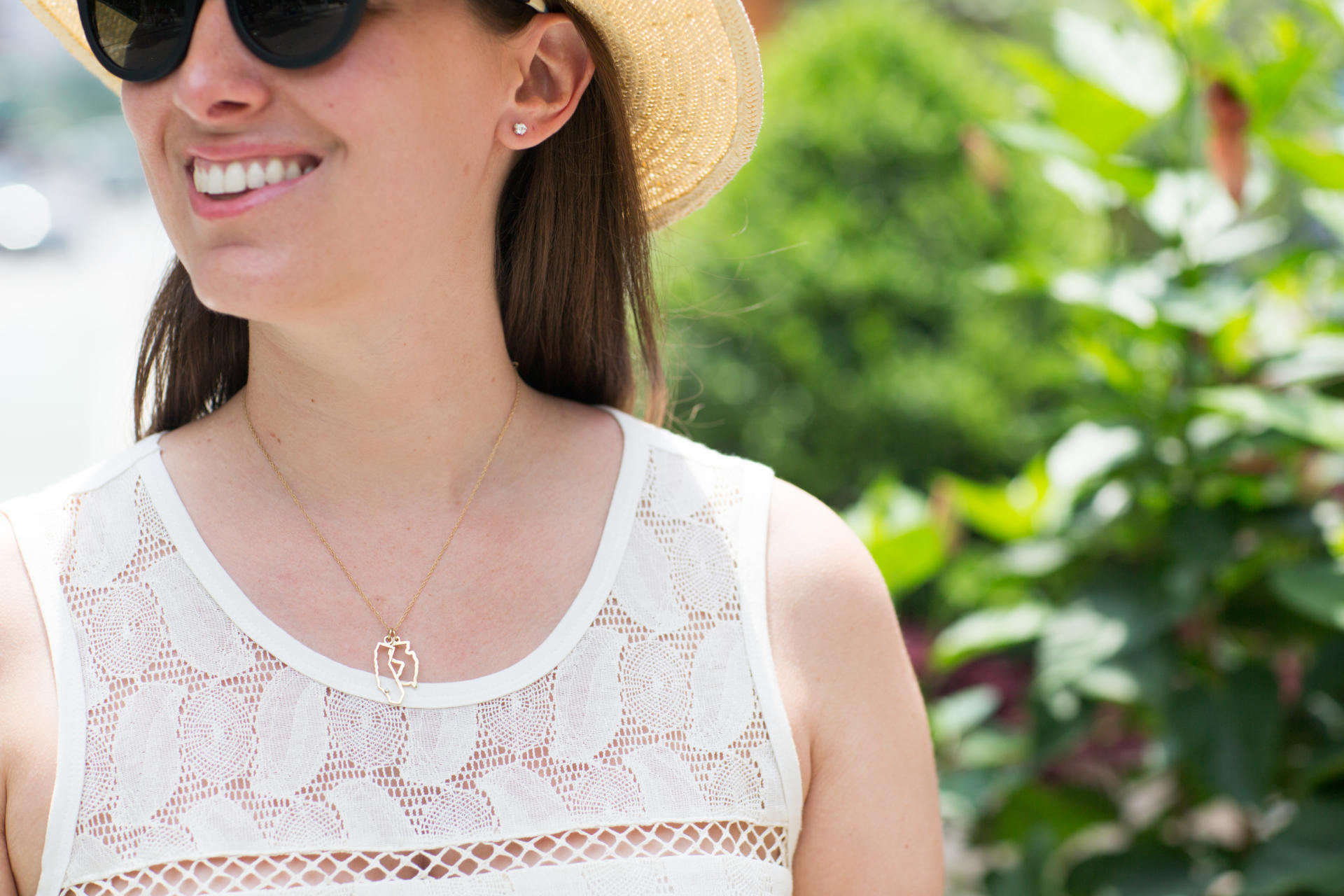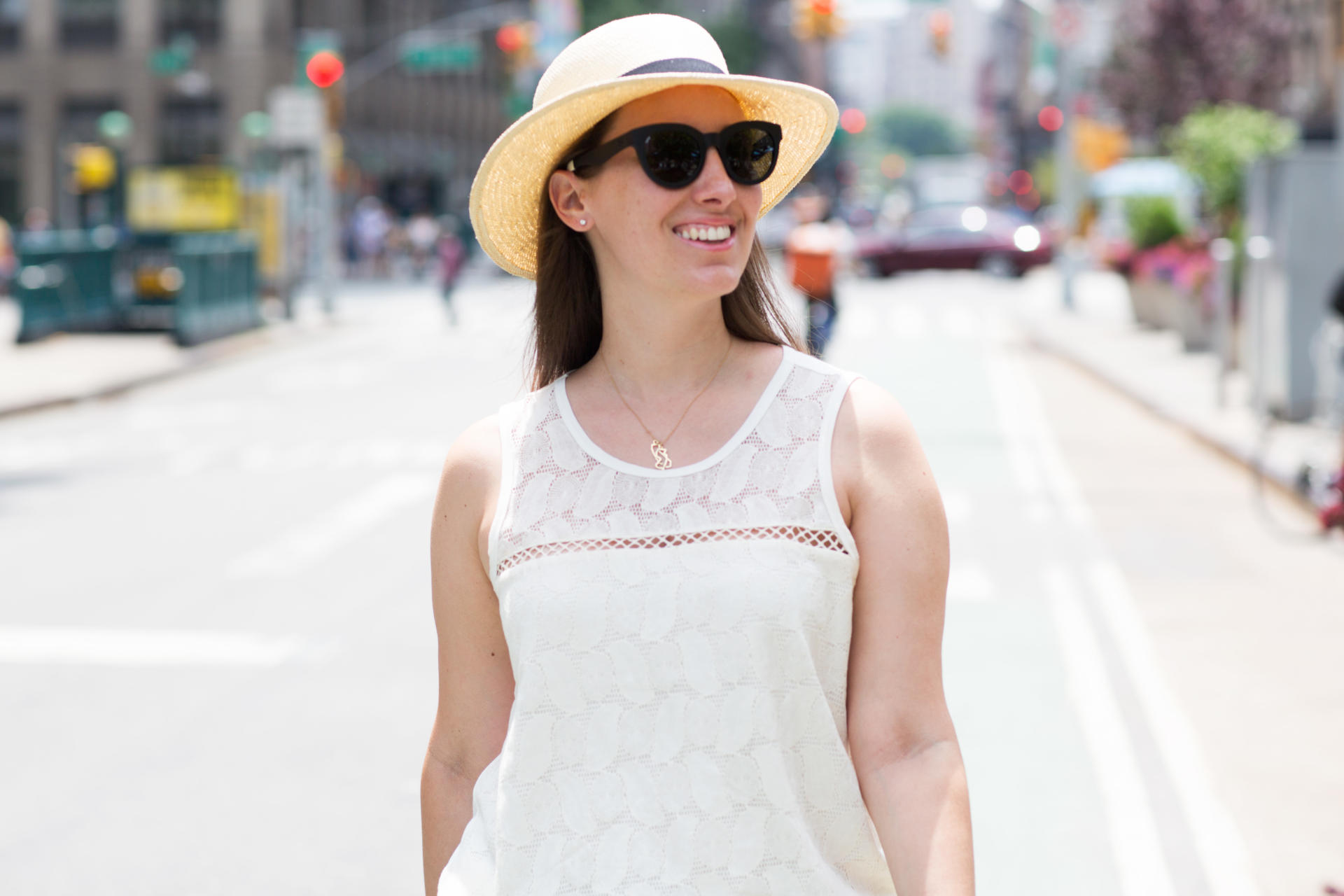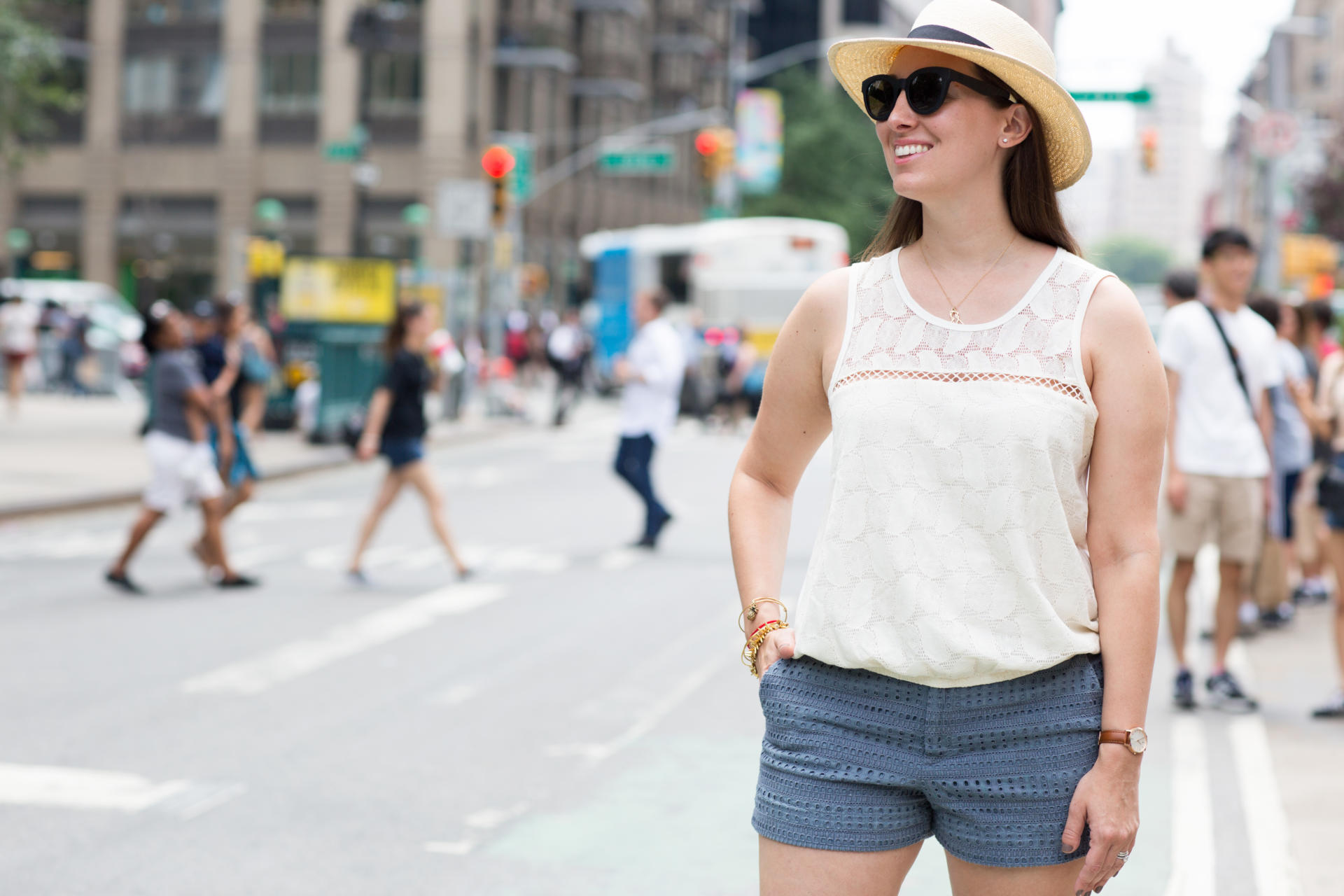 My top is from the Cabo Collection, pictured below:
Thank you Vacay Style for partnering on this post!