A few weekends ago, one of my closest friends from our time up in Boston came down to visit. After a long day at the pool and a fun Indian wedding in the evening on Saturday, we woke up craving a hearty breakfast (and a donut) on Sunday morning! Our friends and neighbors highly recommended that we check out The Corner in Montclair. It just so happens that it is right down the street from one of my favorite New Jersey donut shops (see my New Jersey Donut roundup HERE), Montclair Bread Company!
When we arrived, they told us it was going to be a 30 minute wait so BMF and I left E to wait for the table while we grabbed shaken iced coffees and donuts at Montclair Bread Company. By the time we got back our table was ready!
We were seated outside which was perfect because it was glorious out! After ordering some waters for the table, we dove into the menu. They had such a nice selection of breakfast, brunch and lunch items. We decided to start with some avocado toast with poached eggs on top. It was AMAZING! The yolk was perfectly runny! All three of us split it and there was more than enough to go round.
For our mains, we decided to order off the specials menu. BMF and I each ordered the watermelon, arugula, and goat cheese salad with pickled red onions. BMF added grilled chicken to hers, while I ate mine as is. It was so incredibly refreshing! We both licked our plates clean. E ordered the short ribs with cornbread and a hollandaise sauce. He also finished everything! I told you we were hungry!
We will definitely be visiting The Corner again soon!
The Corner, 115 Grove Street, Montclair, New Jersey 07042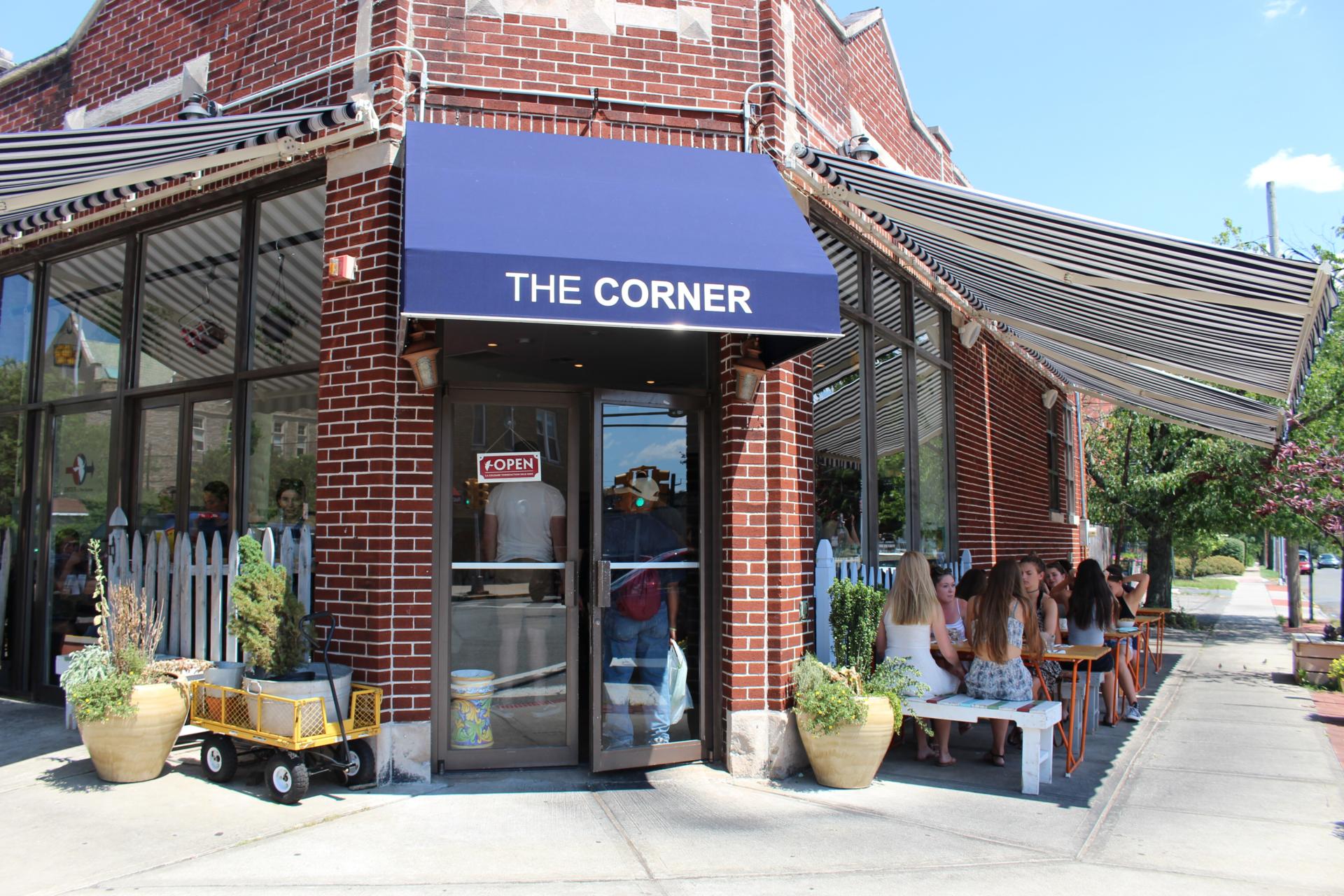 The Corner is Actually on a Corner in Montclair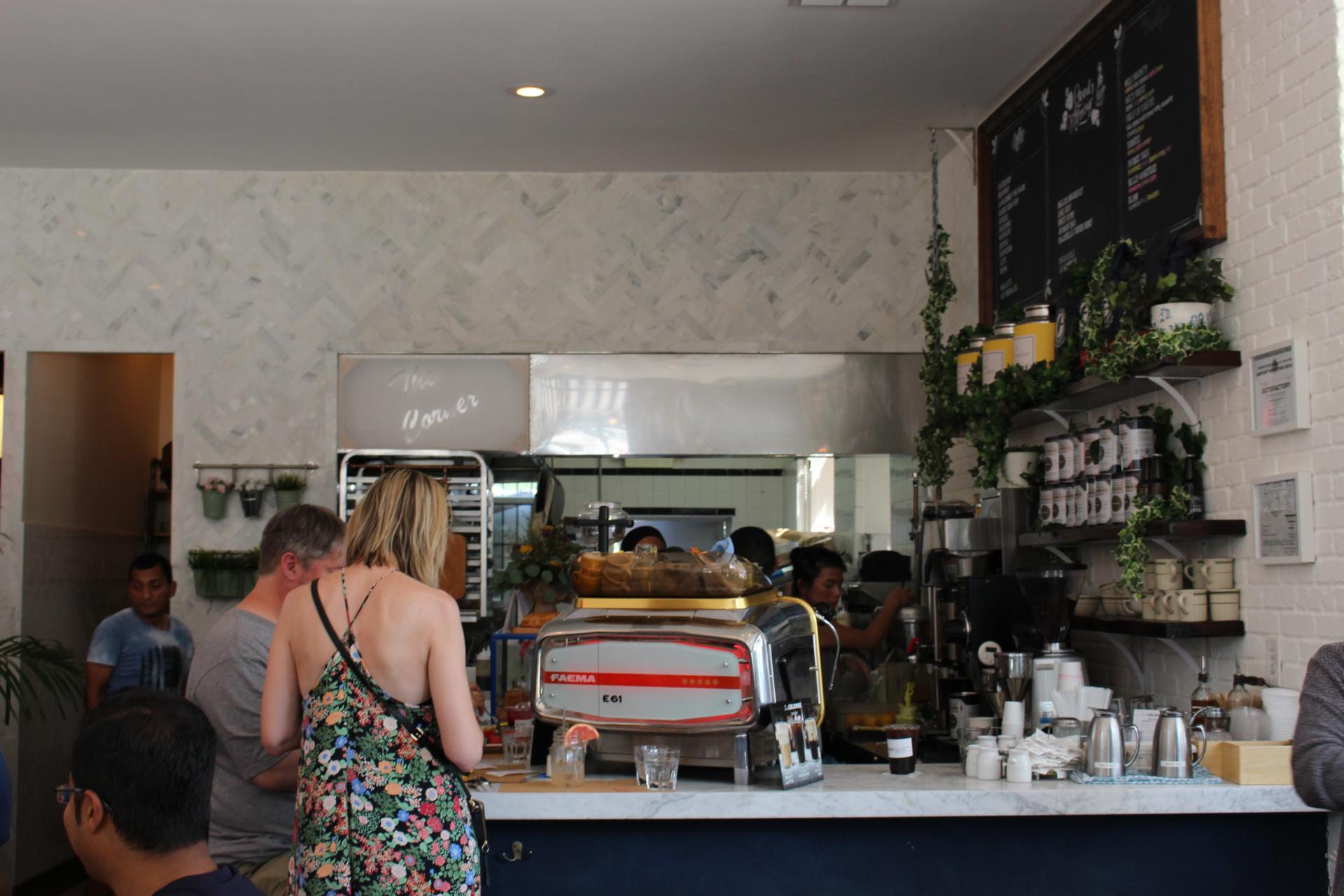 Cute Little Coffee Bar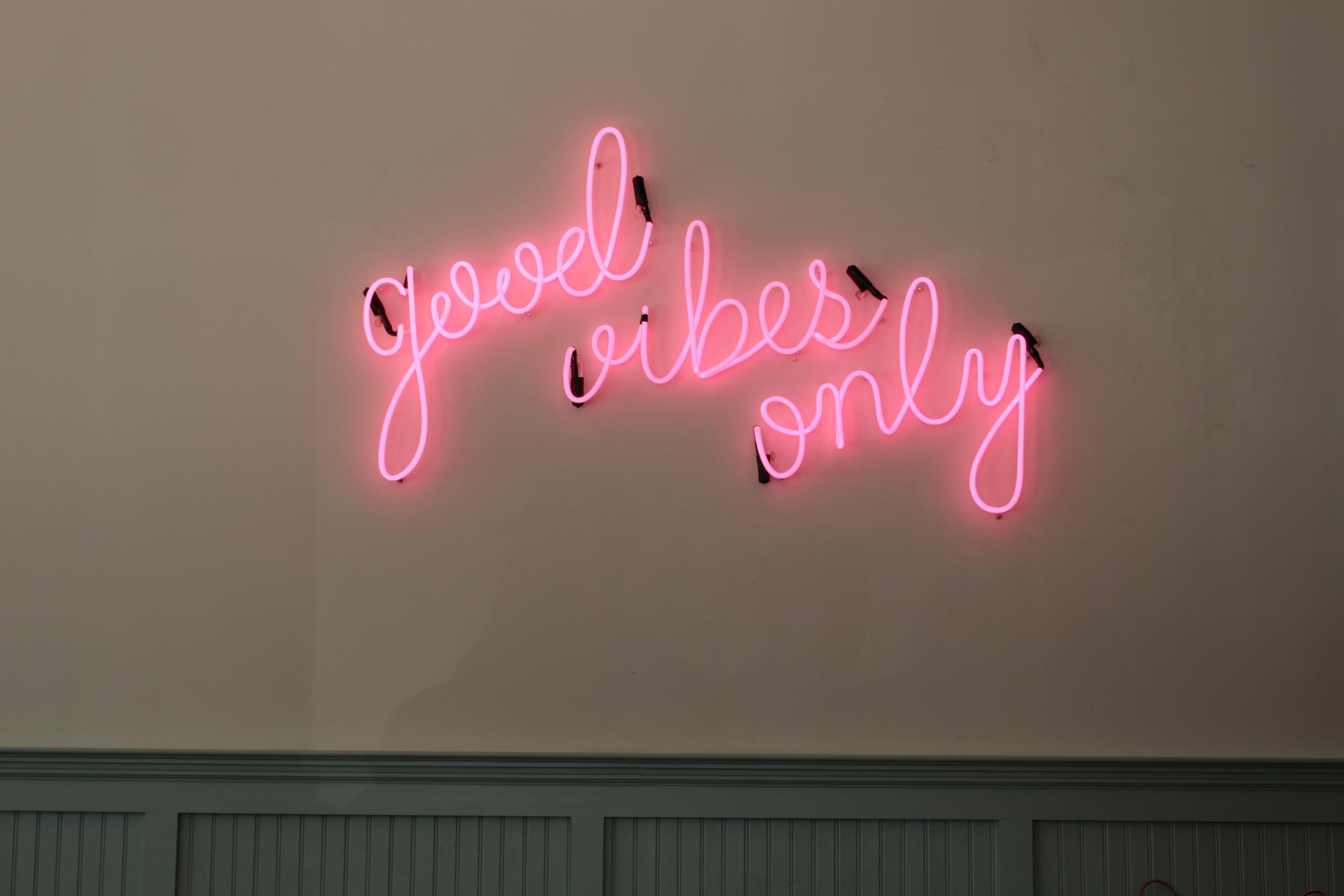 Good Vibes ONLY! YES!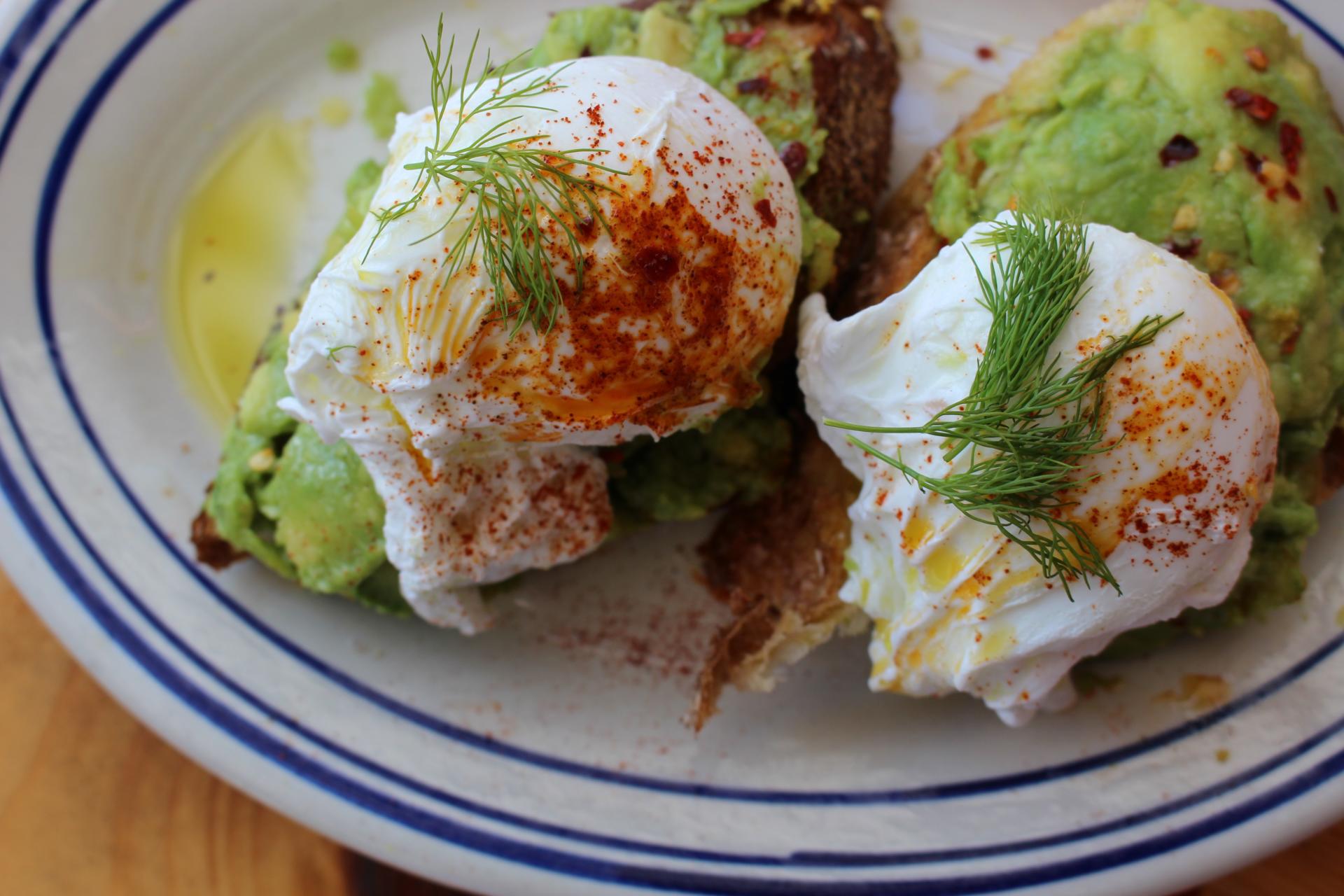 Avocado Toast with Poached Eggs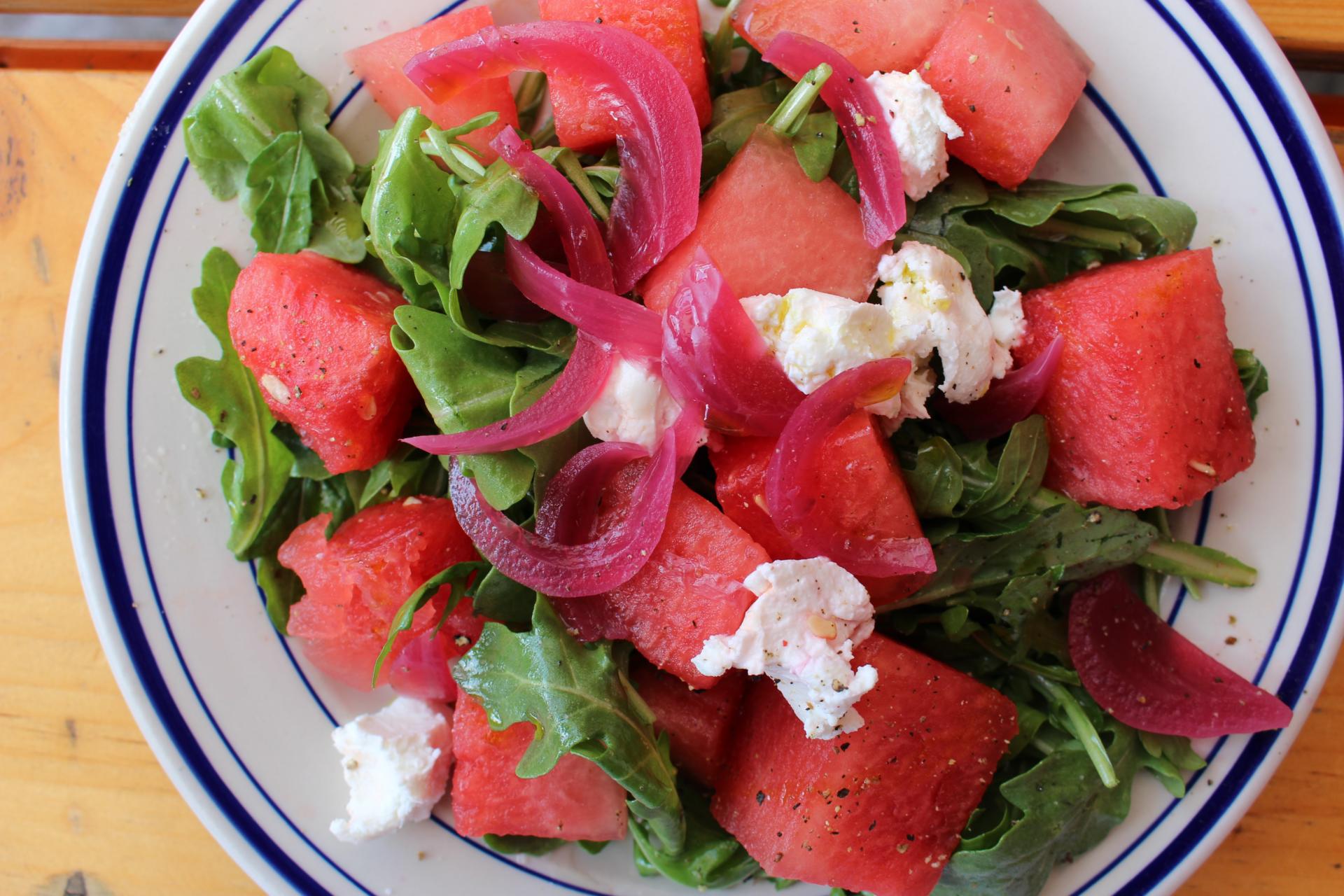 Watermelon, Arugula, Goat Cheese and Pickled Red Onions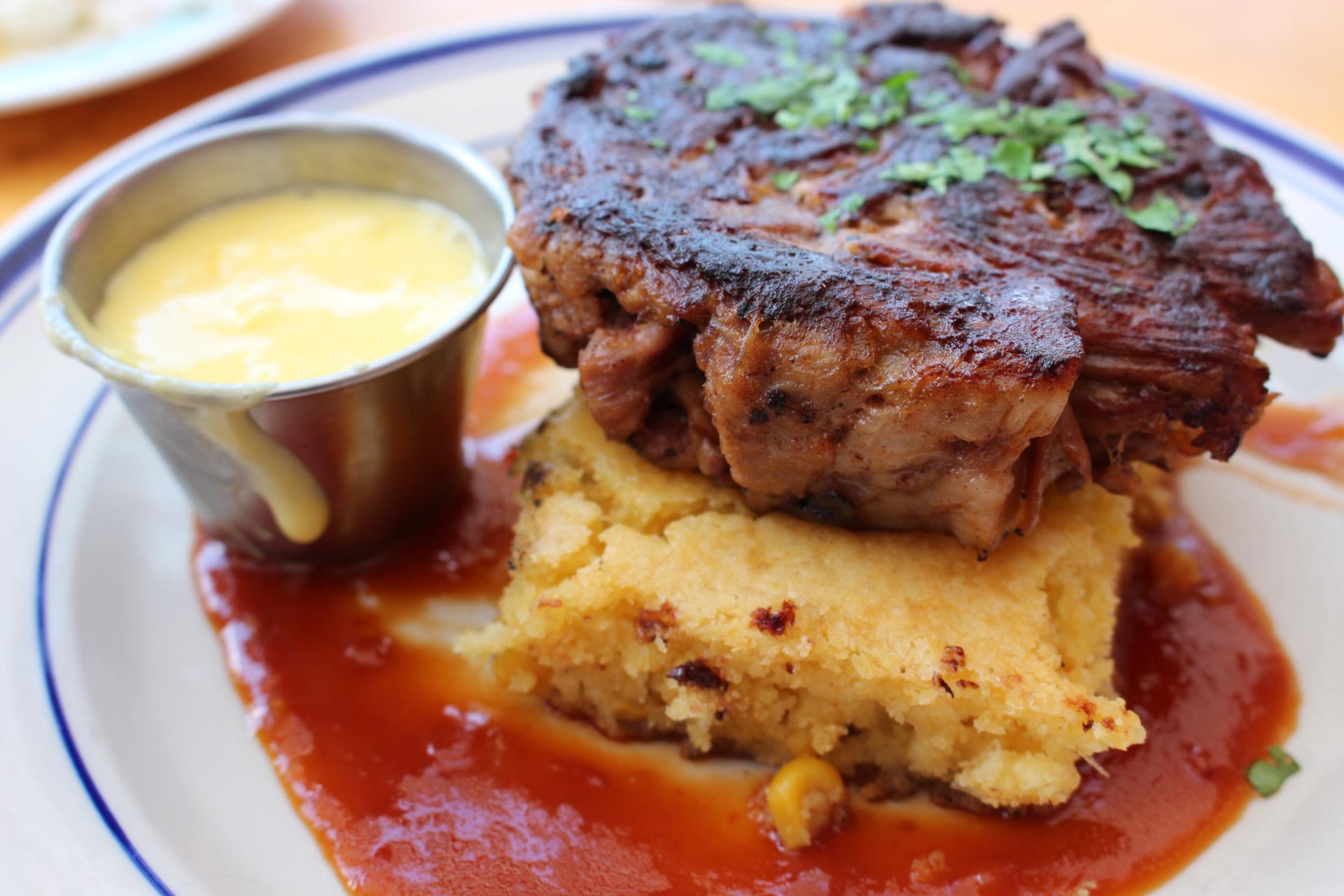 Short Ribs with Cornbread and Hollandaise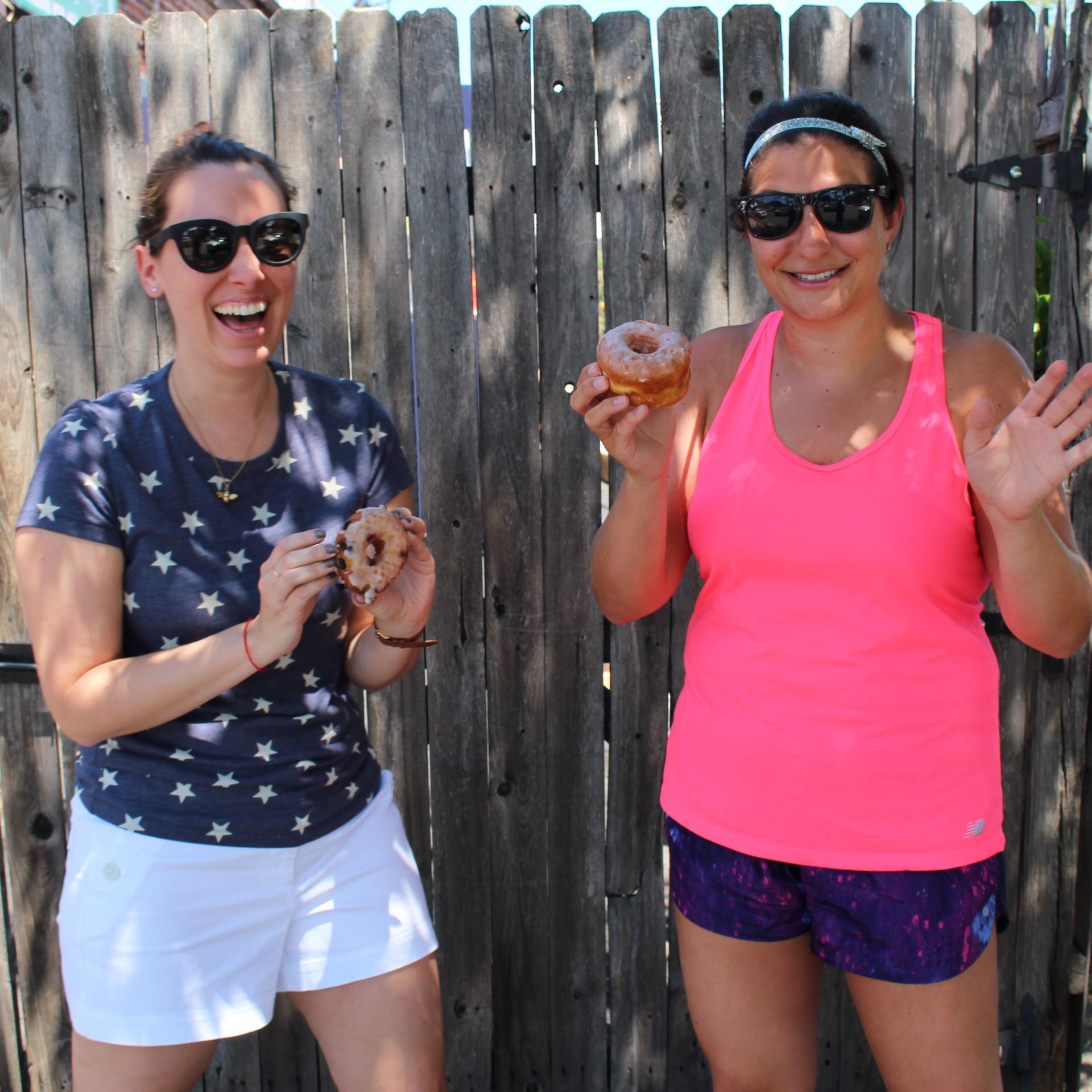 Two Girls and their Blueberry and Glazed Montclair Bread Company Donuts
T-Shirt: Alternative Apparel, Shorts: Loft, Necklace: Silver May, Watch: Freedom to Exist (Similar HERE), Sunglasses: Toms