Days before 4th of July weekend, E and I FINALLY invested in an electric grill for our patio. Using a grill pan just isn't the same! We live in an apartment so unfortunately, we are not allowed to have a gas or charcoal grill. Our neighbor highly recommended the George Foreman Indoor/Outdoor Electric Grill
. At $80 with free shipping it was hard deal to pass up! We ordered it on Monday and it arrived on the Friday right before the holiday!
We spent the ENTIRE holiday weekend entertaining and grilling! Instead of making large hamburger patties I decided to make my garlic turkey sliders. The recipe is supremely easy and super delicious. They pack a flavor punch and are super juicy! I even made the slider "buns" out of multi-grain bread using biscuit cutters
. Top them with a dollop of your favorite BBQ sauce and you got yourself a burger!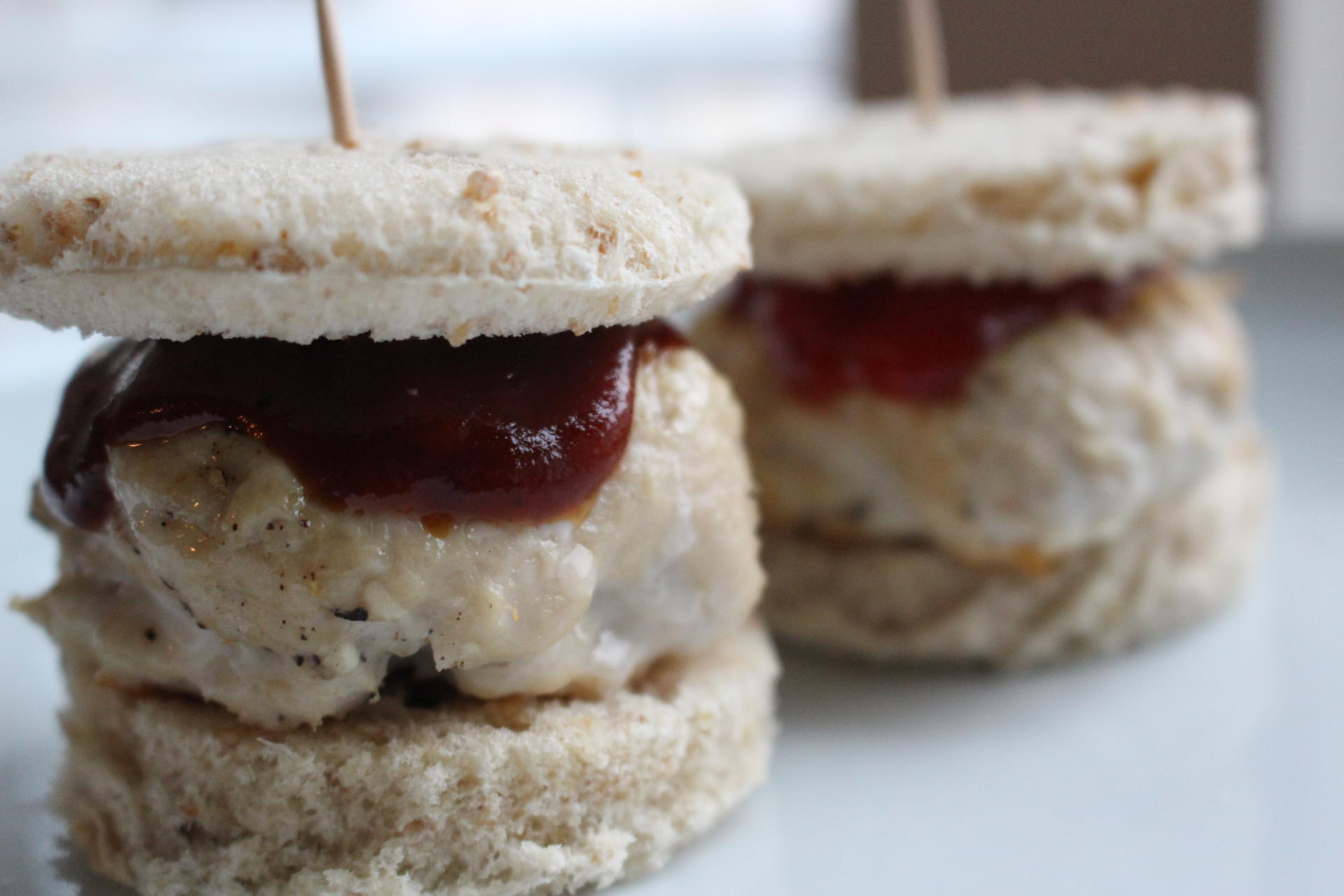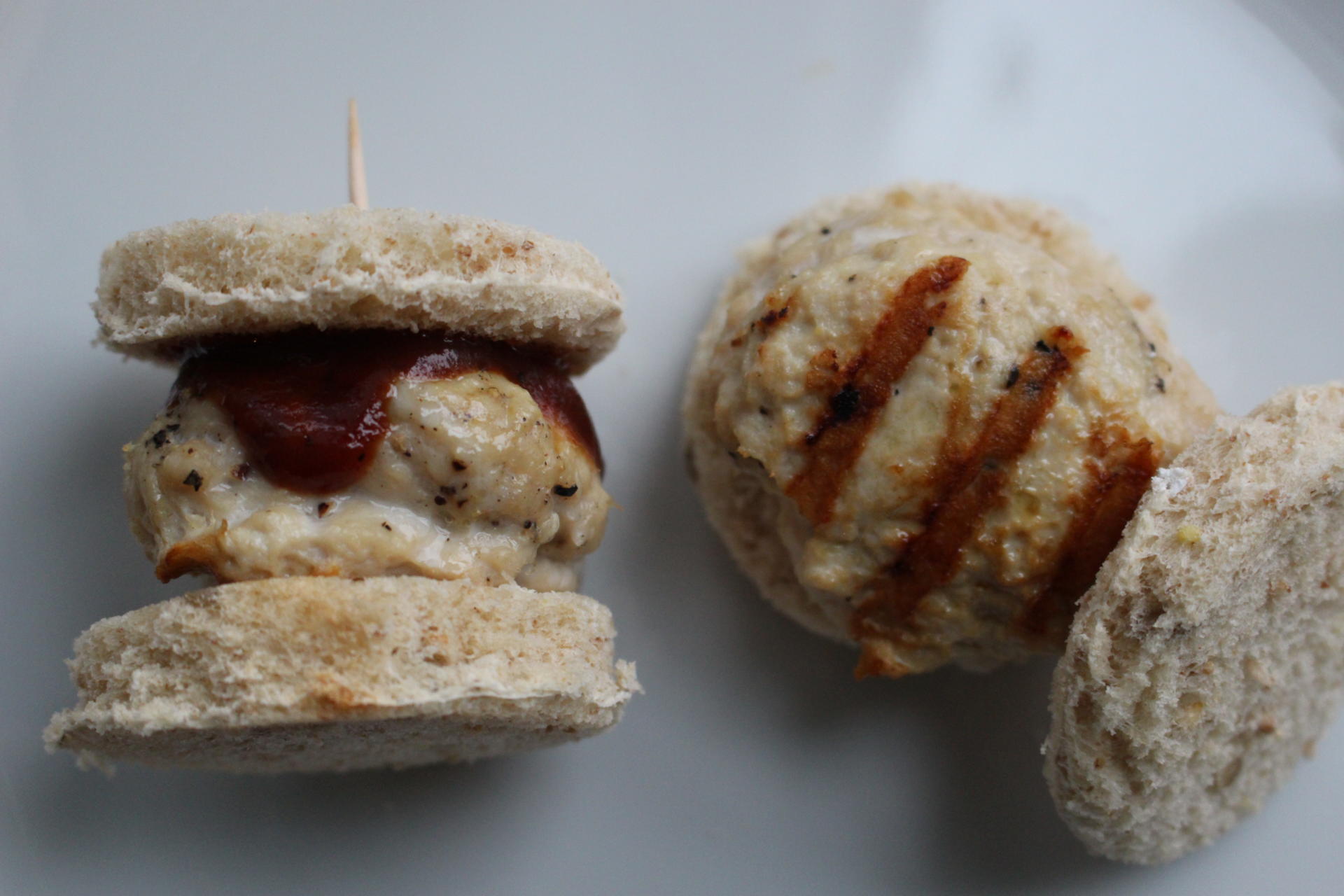 Look at those GRILL MARKS!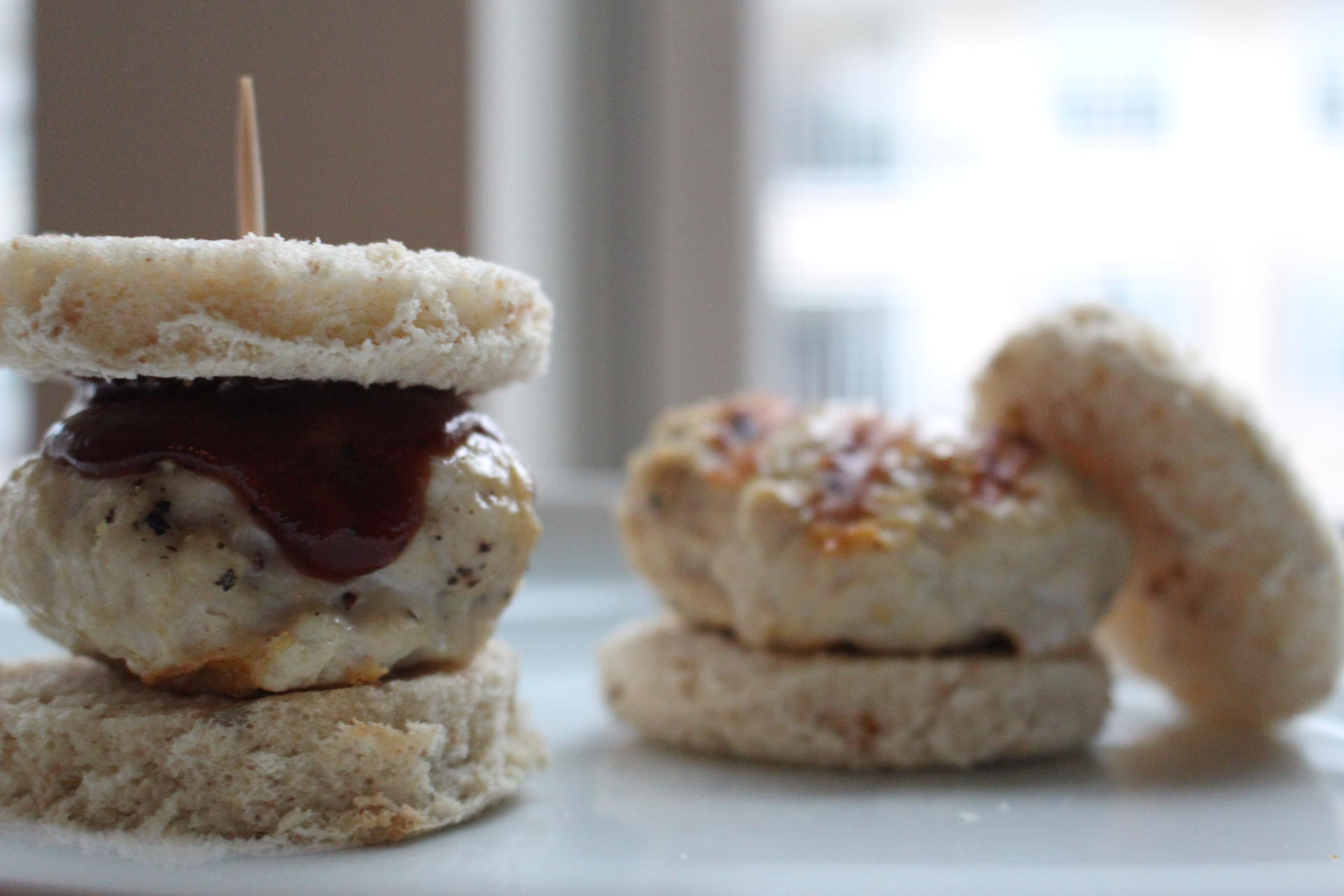 Ingredients:
Garlic, 3 large cloves, minced
Sea Salt
Fresh Ground Pepper
Sweet Baby Ray's Original BBQ Sauce
Multi-Grain Bread, 4-5 slices
Directions:
In a medium bowl, mix together the ground turkey, minced garlic, sea salt and fresh ground pepper.
Form into sliders and place on a PAM sprayed plate.
Spray the grill with Pam Grilling No-Stick Cooking Spray. It keeps the meat from sticking to the grill and has actually made cleanup easier.
Grill for 3-4 minutes on each side, or until cooked through. Make sure to cover your grill while the sliders are cooking – it keeps the moisture in!
Remove the sliders from the grill and place on your "bun."
Top with your favorite BBQ sauce or toppings and they are ready to serve!