The past few weeks my garden has been overgrown with loads of cucumbers and tomatoes.  I have been making (and freezing) lots of homemade tomato sauce. Recipe coming soon! We have also been eating a lot of my favorite cucumber salad. It is so freaking good!
When I came home from the garden with my latest bounty, E suggested I make Israeli Salad. It was such a great idea! I wish I had thought of it myself! Israeli Salad requires very few ingredients and it stores well in the refrigerator. In fact, I think it tastes better once it has sat in the fridge overnight. It gives it a little extra time for all of the flavors and juices to meld together nicely.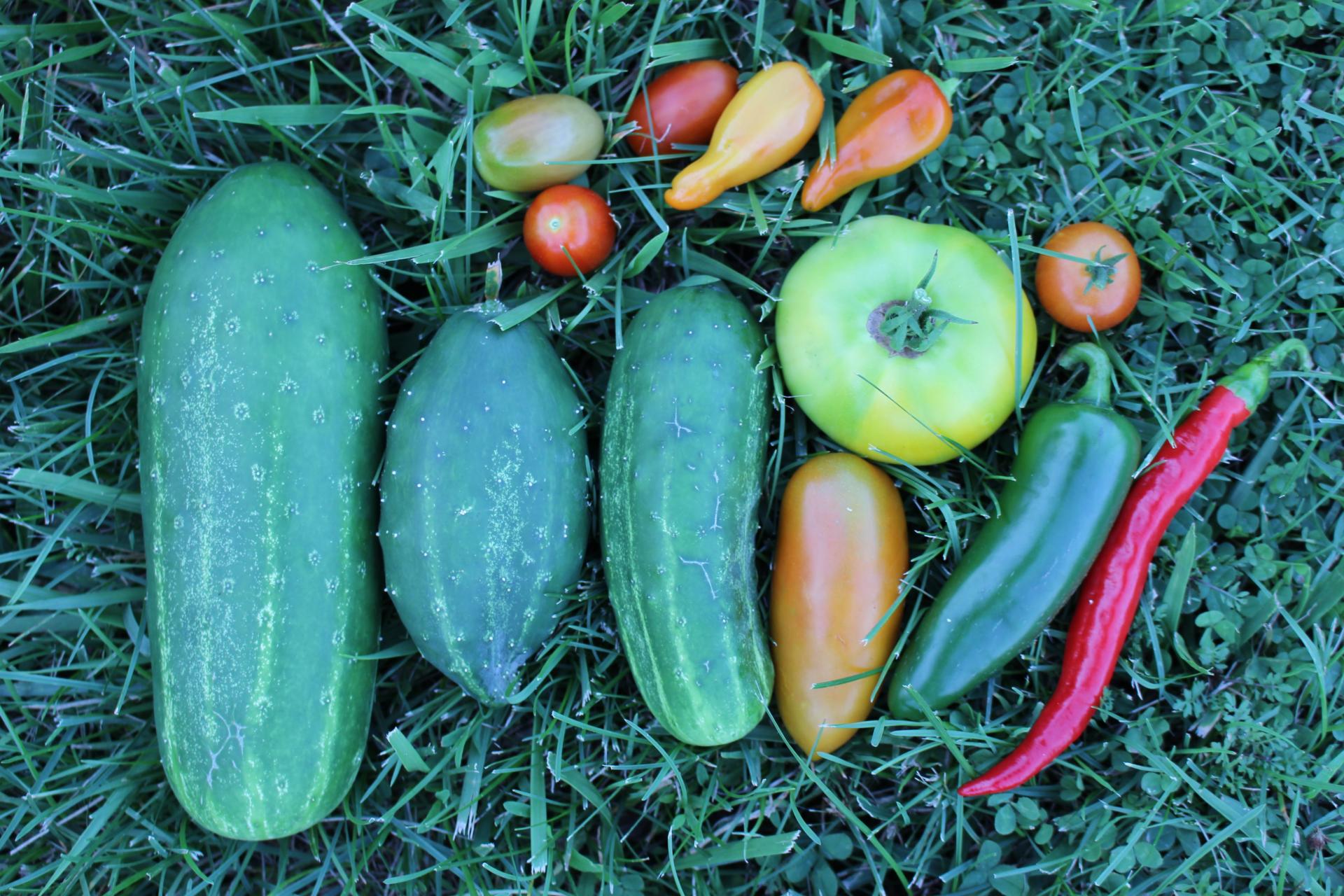 My Bounty!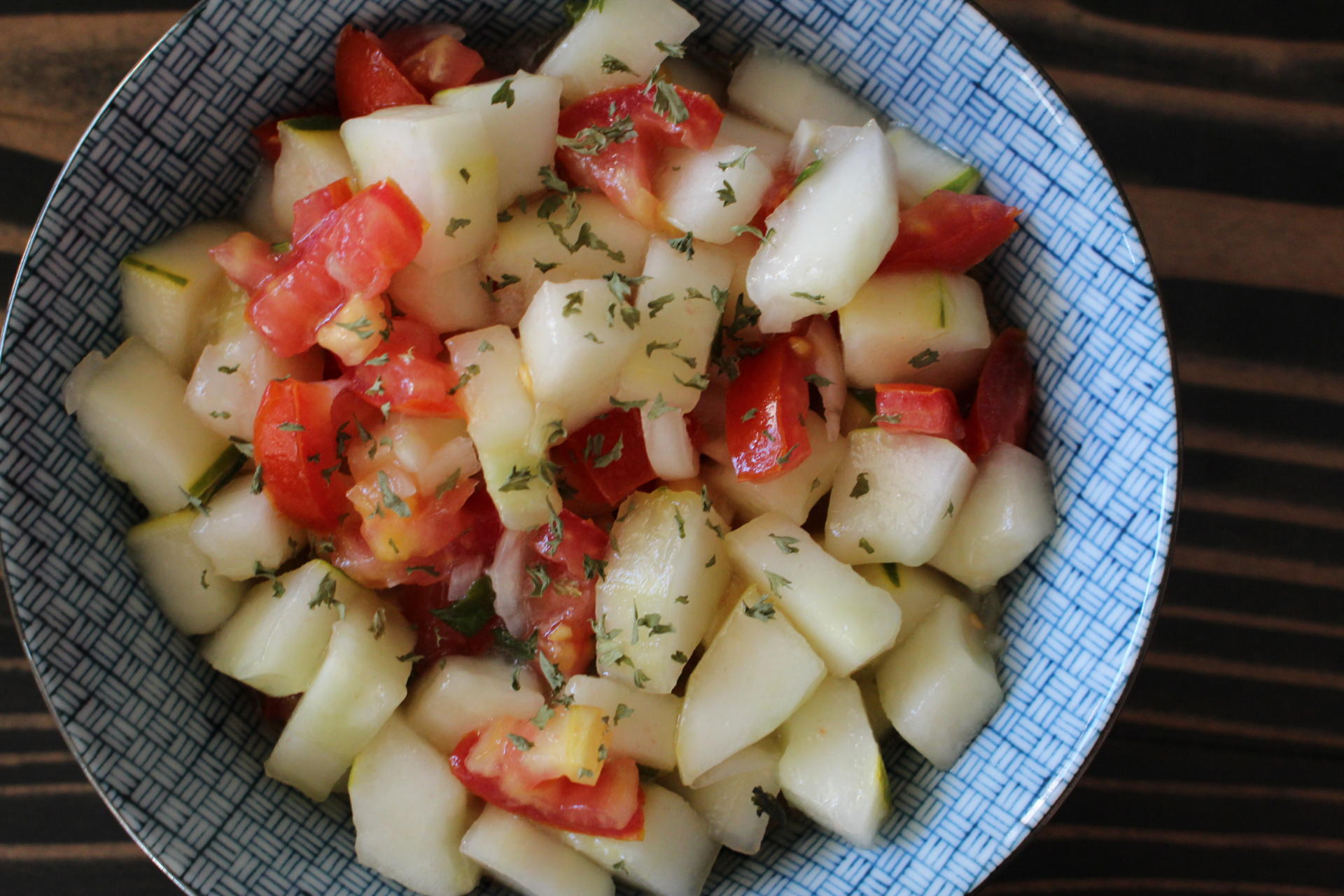 Ingredients:
Cucumber, 1 large, peeled, seeded and diced
Tomato, 1 large, diced
Parsley, fresh, 1 sprig, roughly chopped (or 1 teaspoon of dried parsley)
Lemon, juice of 2, small
Cipollini Onions, 2, roughly chopped
Extra Virgin Olive Oil ("EVOO")
Sea Salt, to taste
Directions:
Place the tomatoes, cucumbers, onion and parsley into a medium bowl.
Pour in the lemon juice and EVOO and toss to evenly coat.
Sprinkle with the sea salt to taste.
Cover with Saran Wrap and allow to cool in the refrigerator or serve warm!