For the last six months we have been hearing all sorts of amazing chatter about Mimi Chengs Dumplings in New York City. E and I are BIG into dumplings. Our dumpling obsession is almost as bad (aka DELICIOUS) as our addiction to ramen (see here, here, here and here). We are now on a mission to try ALL the best dumplings in the tri-state area!
We arrived right when Mimi Chengs opened. It is totally normal to eat dumplings at 11:30AM right?! It was nice to have the entire place to ourselves! After reviewing the menu, E and I ordered a half order of vegetable dumplings for me and a half order of chicken dumplings for him. You can order them boiled or pan-fried. Of course we went for the pan fried option! I love the crunch that a pan-fried dumpling makes when you bite into it. These pan-fried dumplings were perfectly cooked. We paired our dumplings with the Mimi Cheng secret sauce as well as a Wolffer Cider! They were the perfect compliment to the dumplings. The dumplings were perfectly plump and juicy.
We will definitely be visiting again soon!
Mimi Chengs – 179 2nd Ave, New York, New York 10003 (between 11th and 12th Street)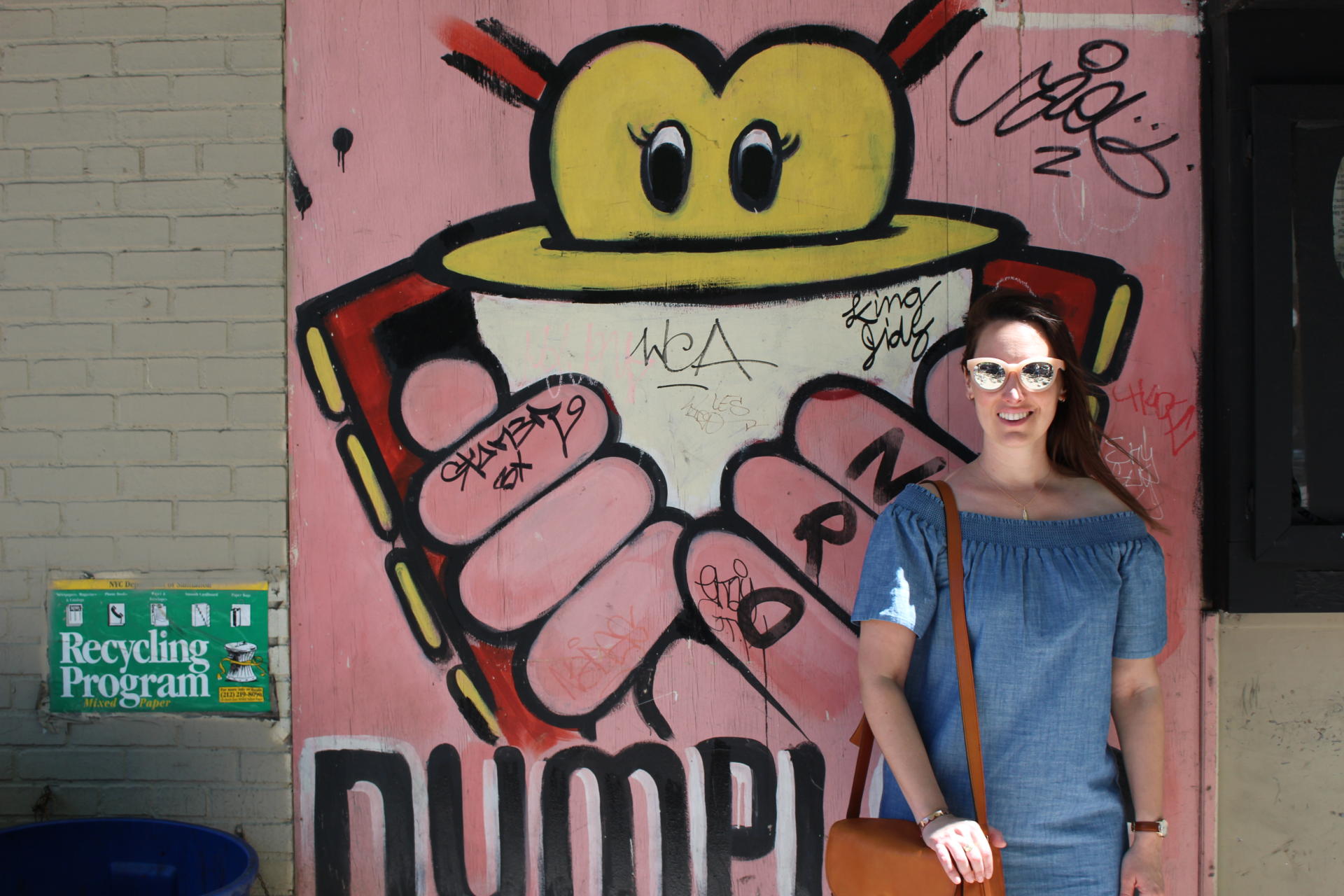 Ready for DUMPLINGS!!!!
Dress: J.Crew, Watch: Freedom to Exist, Sunglasses: Toms, Necklace: Ariel Gordon Jewelry, Bag: Lo & Sons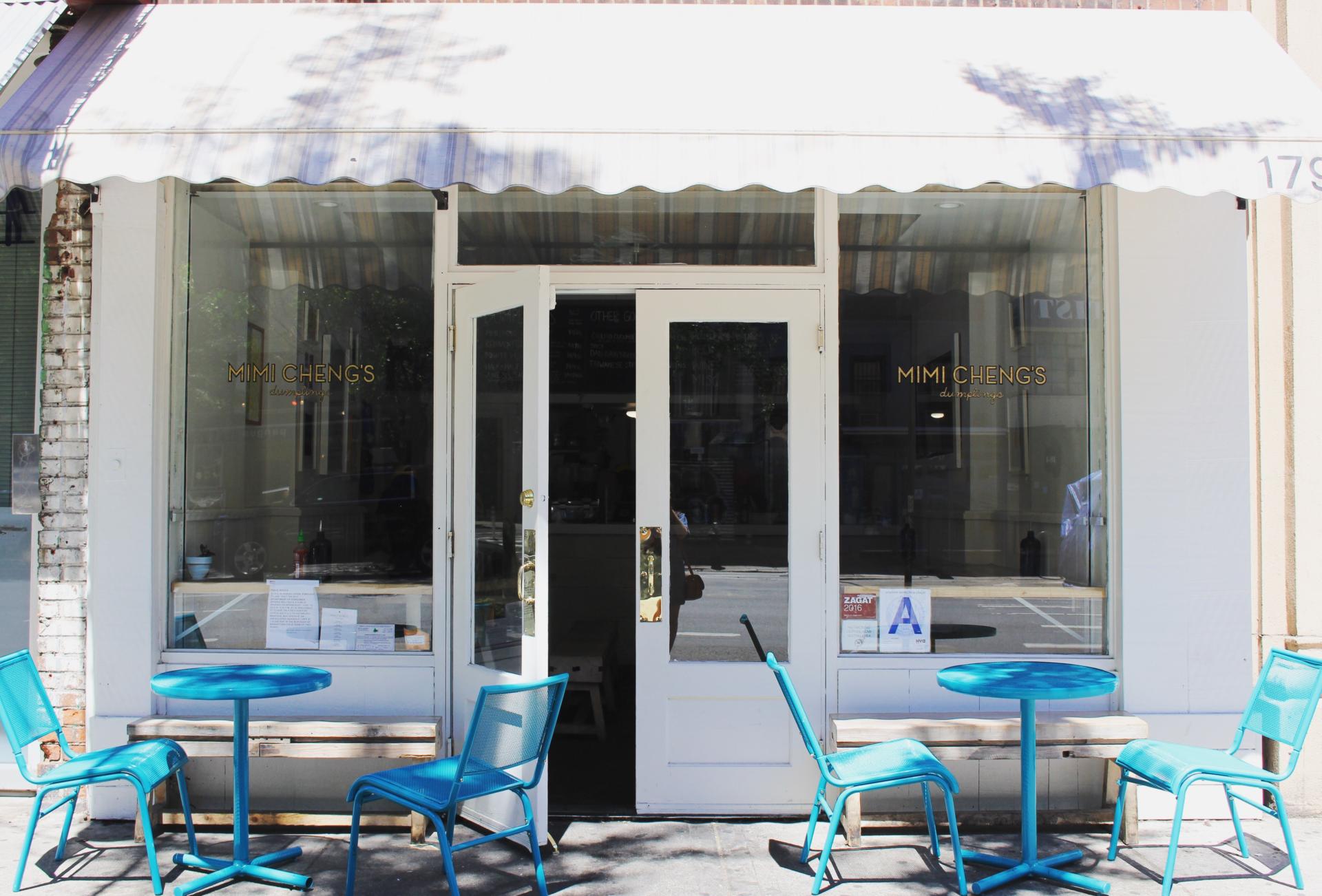 The Cutest Little Storefront I Ever Did See
The Menu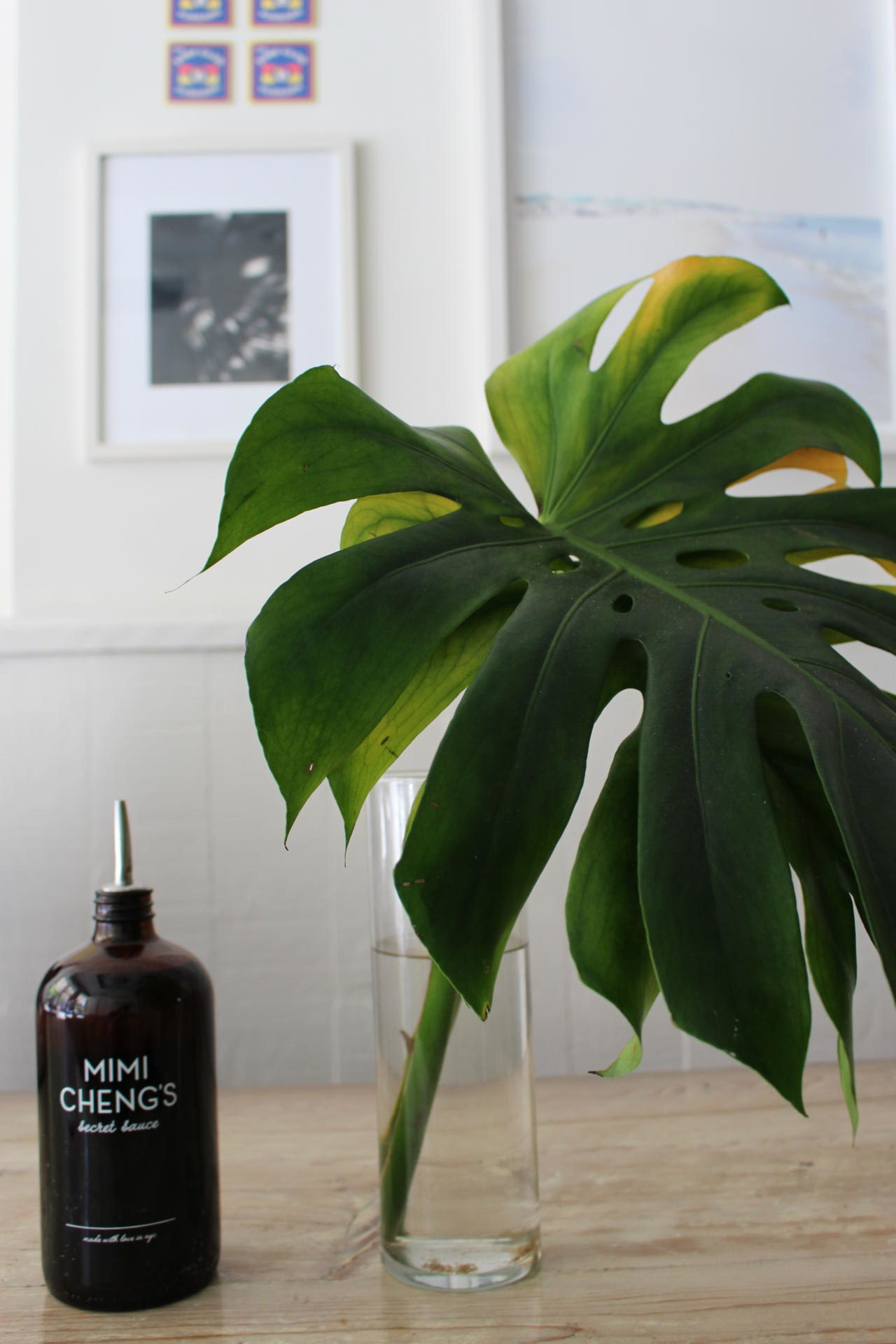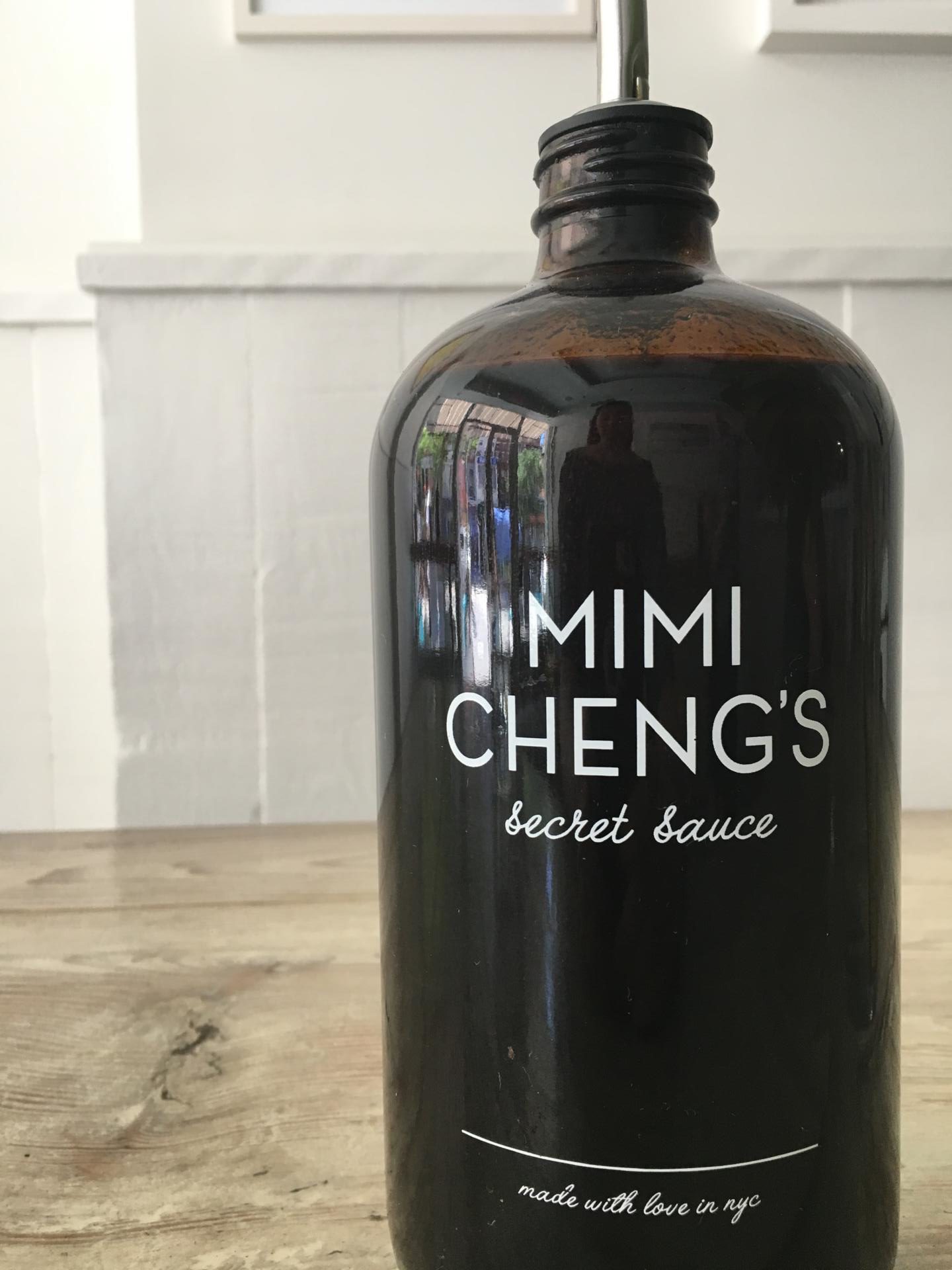 The Secret Sauce (and my reflection)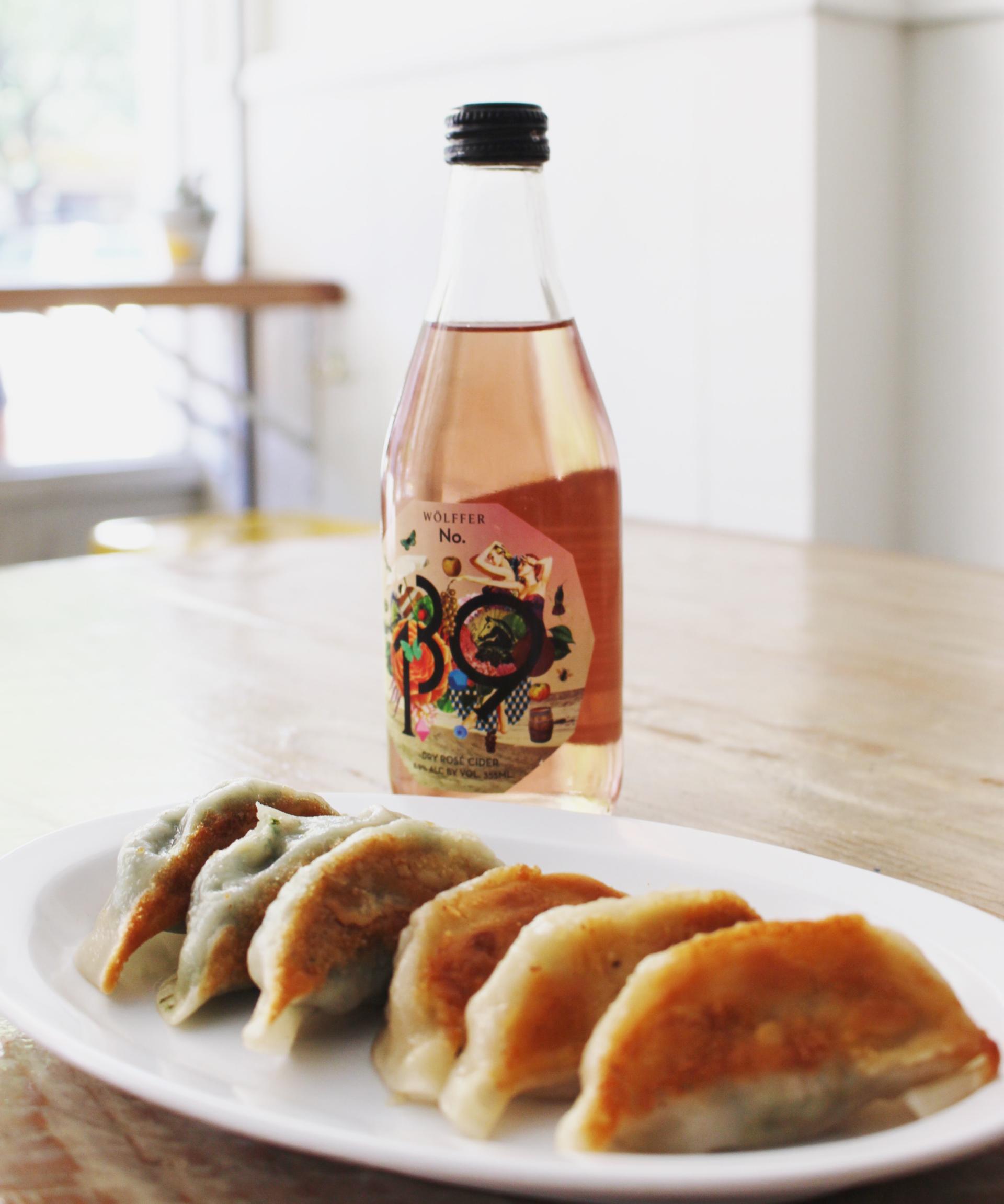 ALL About Those Dumplings and Wolffer Cider