The last two summers my in-laws have rented a house down by the Jersey Shore, in Stone Harbor, for a week, and they were nice enough to invite us down for a couple days. Stone Harbor is a little over two hours from where we live. It is a bit of a drive, but it is well worth it. The house is a block from the beach! I love being so close to the ocean! Stone Harbor is an adorable little town. There are lots of great restaurants and shops and, of course, the beach is beautiful.
Below I have detailed our favorite places in and around Stone Harbor. If you are in the tri-state area I highly recommend taking a trip down!
The Beach
No explanation needed. Just go and get some sand in between your toes. Don't forget though, that to walk onto and/or spend time on most New Jersey beaches, you need to pay a fee and get a beach tag! Pick up a beach umbrella and sunscreen at Hoys 5 & 10, right in the center of town, before heading down to the beach!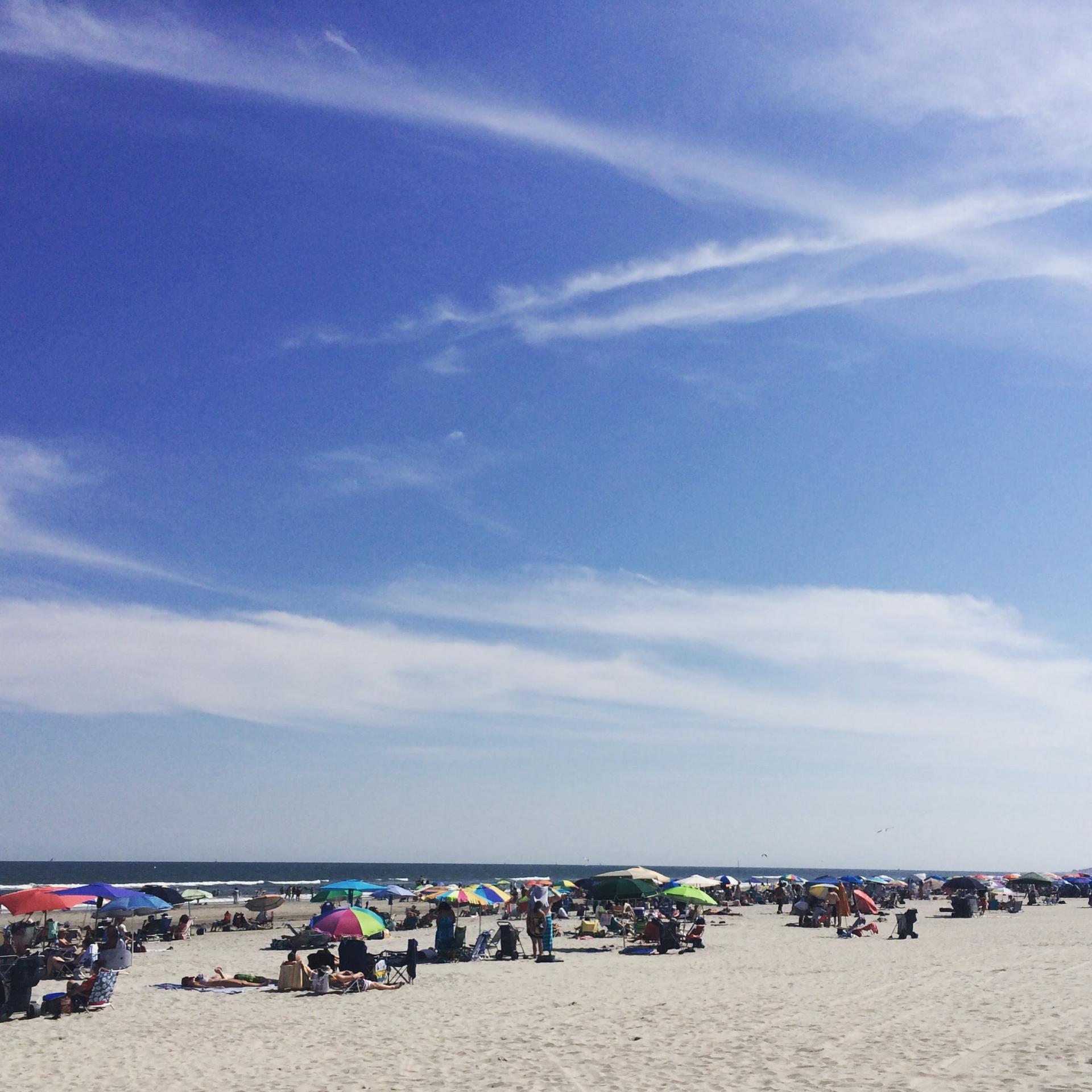 You know me. I love a good smoothie for breakfast. See here and here. Lately, I have been craving a fancier, more elaborate kind of smoothie… an acai bowl.  Shore Juice in Stone Harbor makes a MEAN acai bowl! I ordered one with peanut butter, bananas, granola and blueberries. It was such a nice and refreshing way to start the day! And it is super healthy too!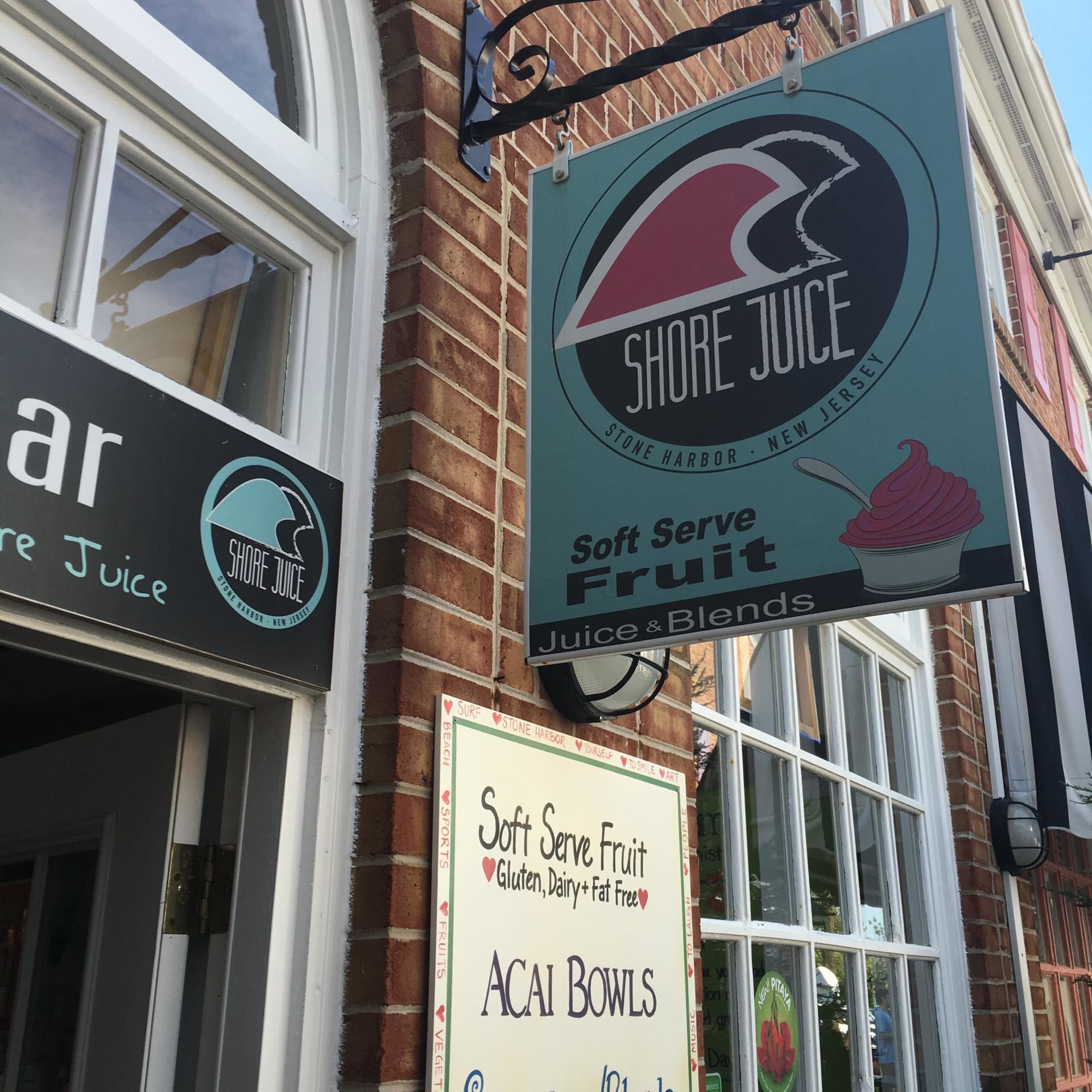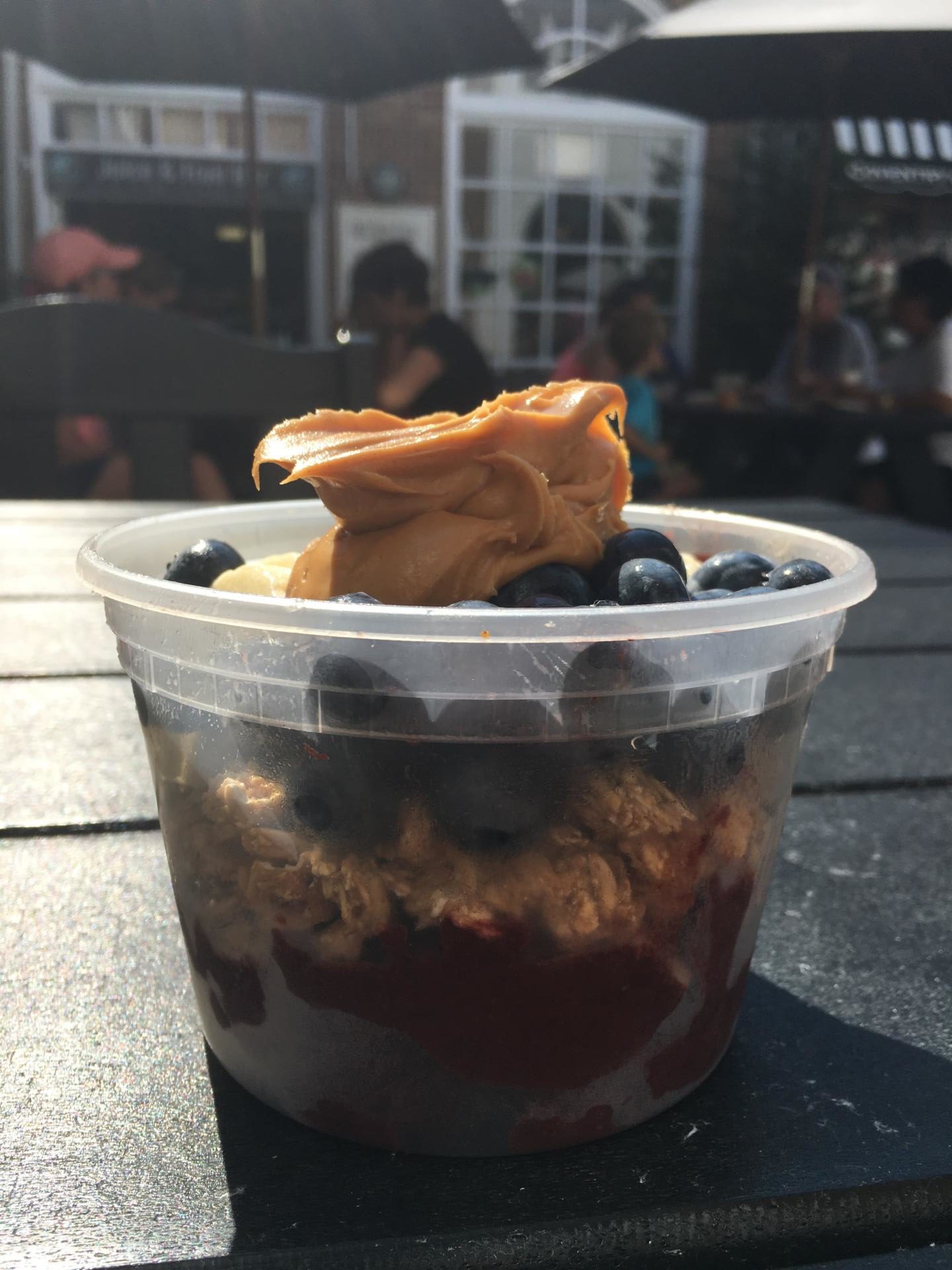 A trip to Stone Harbor would not be complete without a stop at the Fudge Kitchen. I always leave with more then I intended to purchase. I selected four different flavors this year, including the chocolate peanut butter, maple walnut, sea salt chocolate caramel and cookies n' cream.  All were delicious. This year I also bought some salt water taffy in a variety of flavors. Our favorites were the Lime, Cherry and Watermelon. I like buying a tasty treat whenever I am in a new place so that I can bring a little piece home with me. Stop at the Fudge Kitchen for your Stone Harbor memory!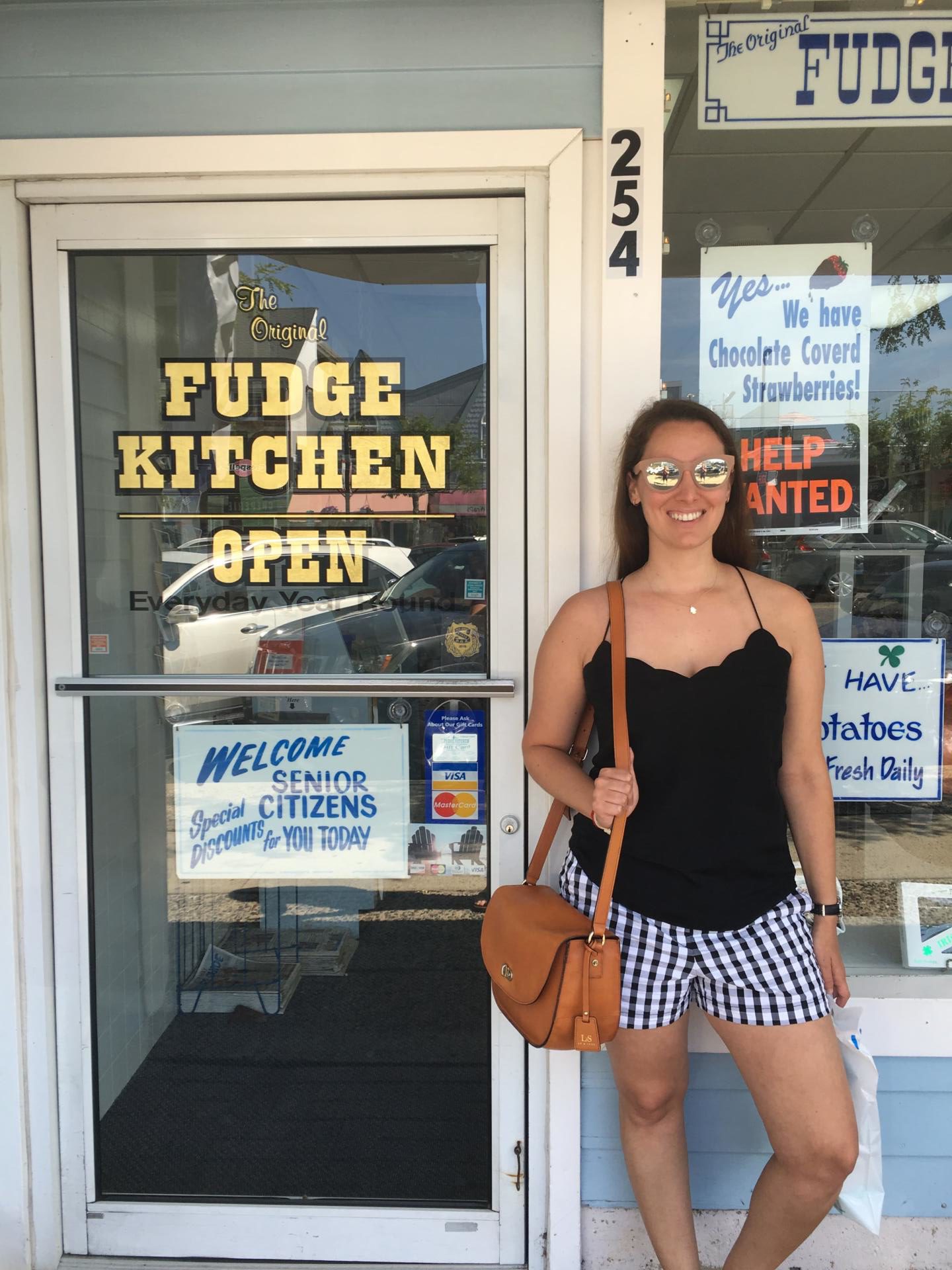 Top: J.Crew, Shorts: Loft Outlet, Bag: Lo & Sons, Necklace: Ariel Gordon Jewelry
ALL OF THE FUDGE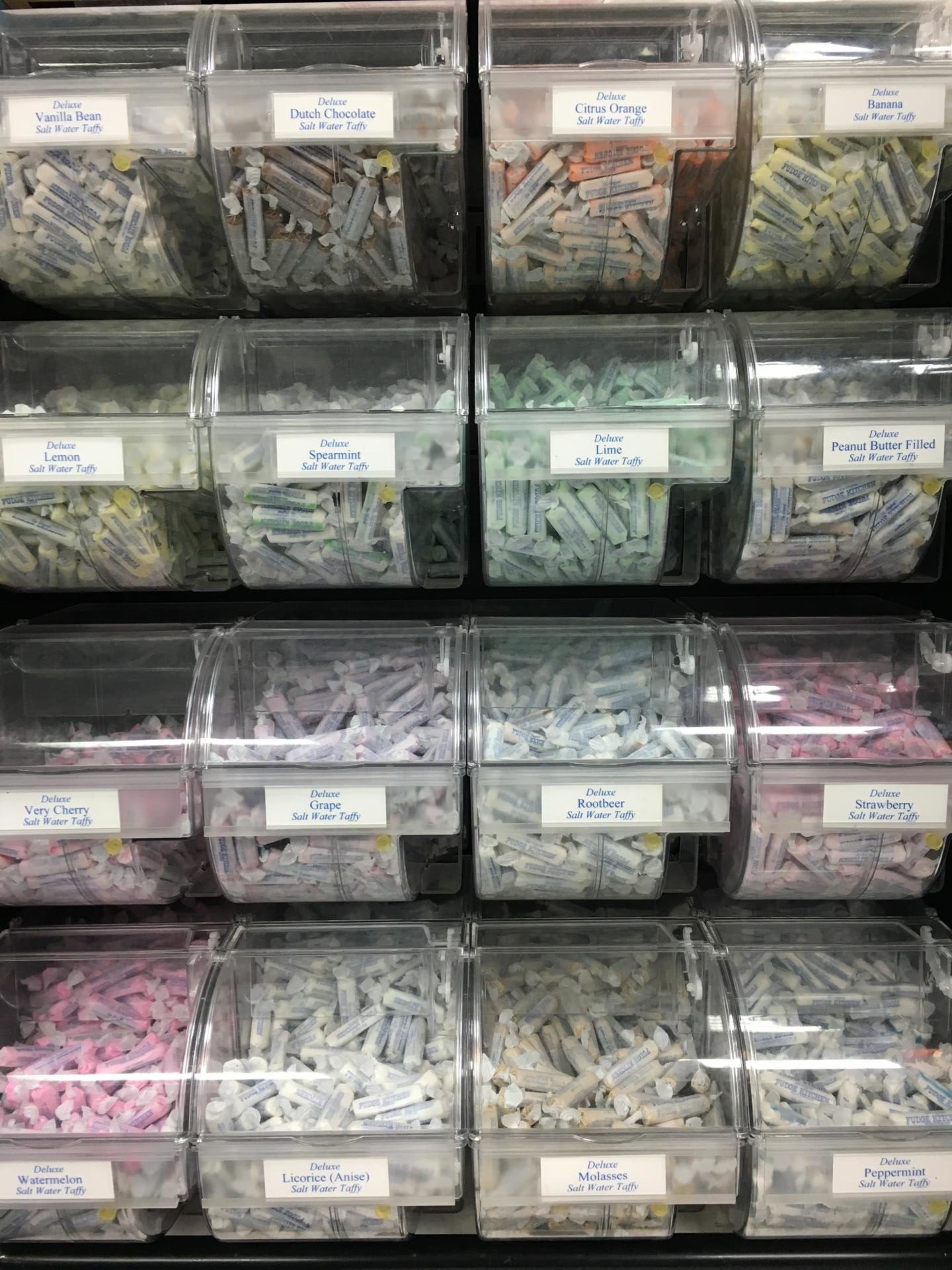 So Many Flavors To Choose From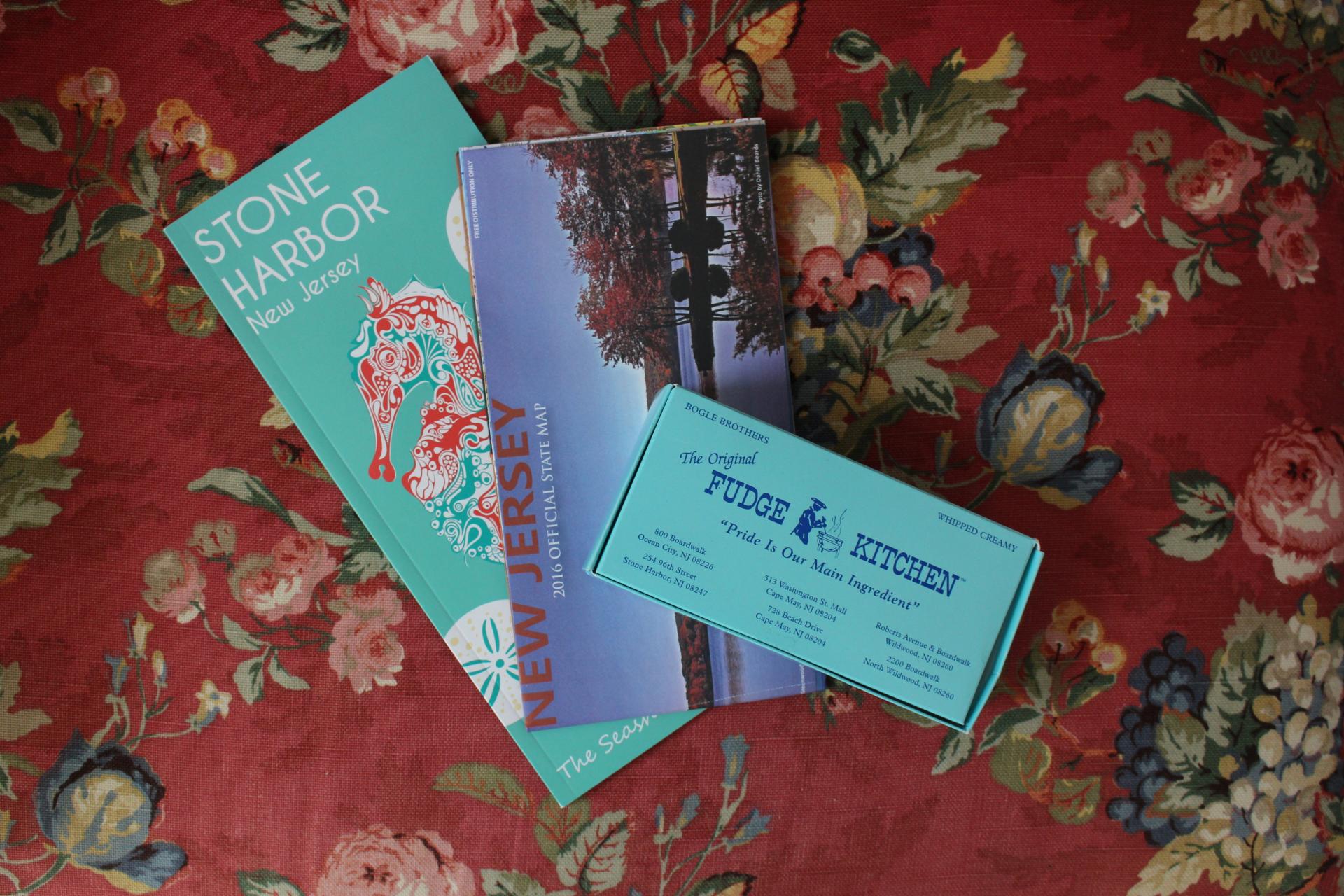 Yvette's Cafe is one of my FAVORITE places in all of the Stone Harbor. We visited Yvette's last year for the first time based on a recommendation from friends. They serve a selection of gourmet sandwiches and salads. I ALWAYS order the same thing – the Fresh Mozzarella sandwich with tomatoes, avocado, basil pesto, drizzled with EVOO on french bread. IT IS AMAZING! One of the best sandwiches that I have ever had. I look forward to coming to Stone Harbor just so I can eat this sandwich. E always orders the Italian Hoagie. It is loaded with meats, cheeses and vegetables. What could be bad about that?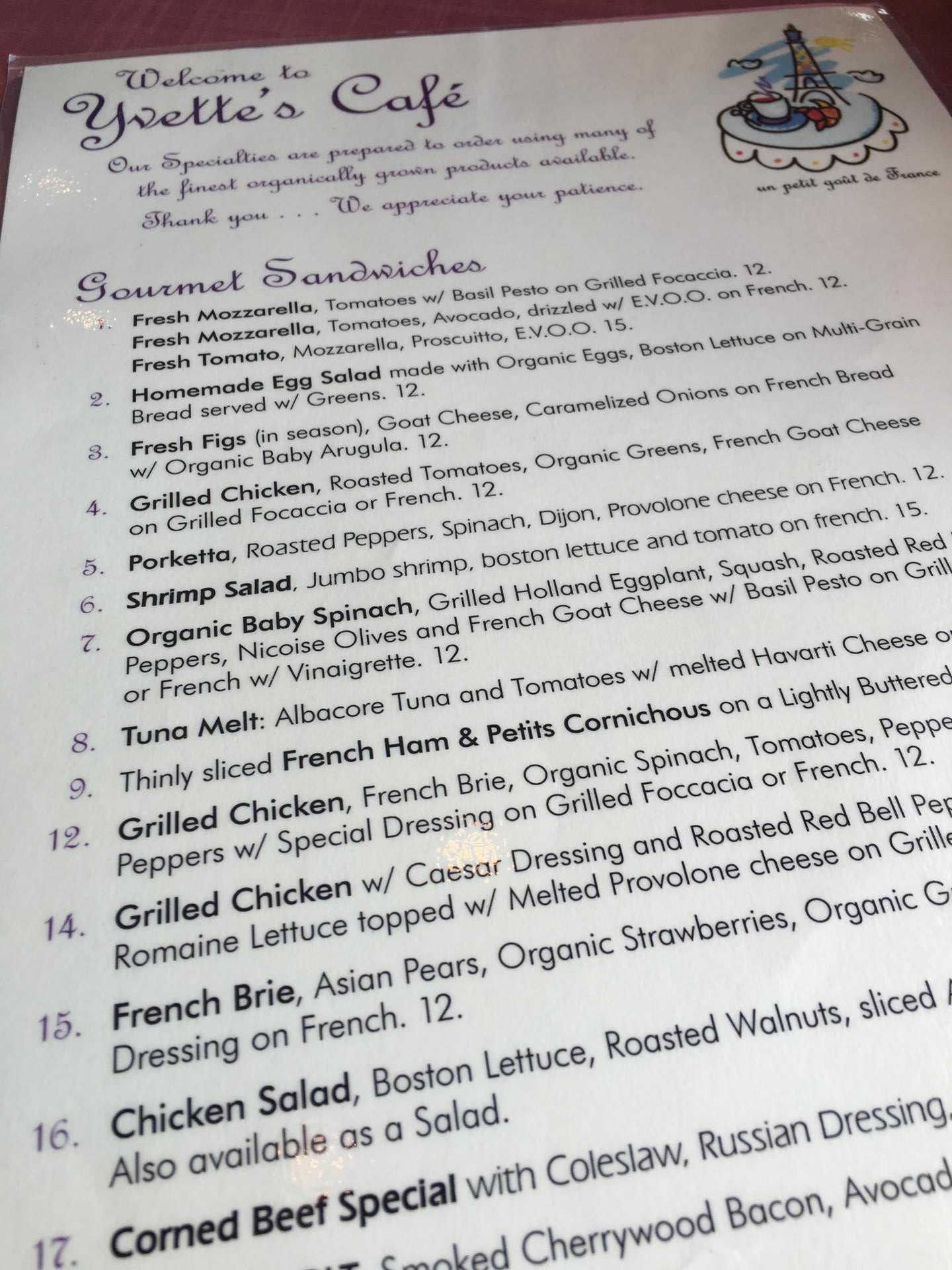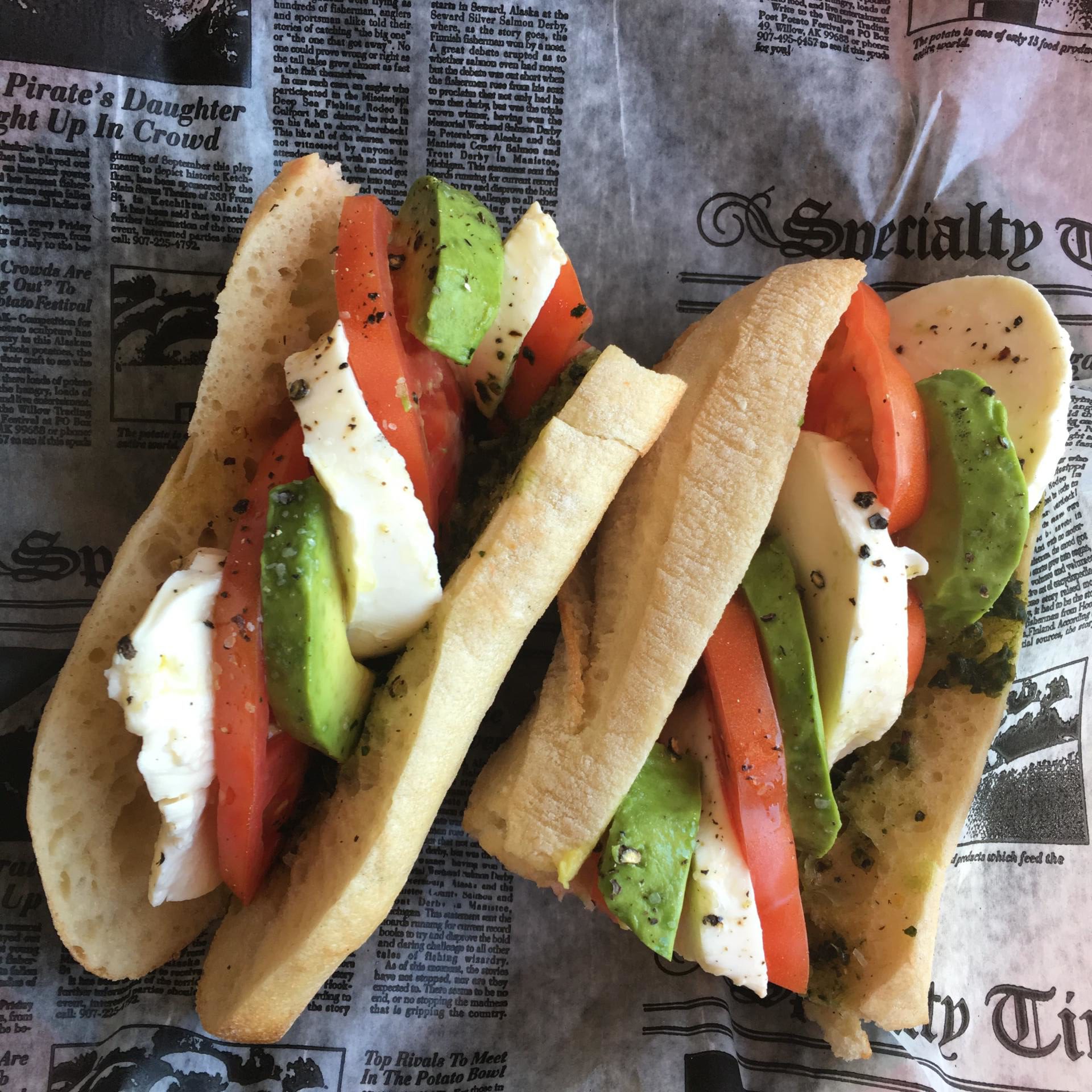 The Crab House at Two Mile Landing
You might be confused…Why is Jessica writing about The Crab House when she doesn't eat shellfish?? Well you don't have to eat shellfish to appreciate all that is good about The Crab House at Two Mile Landing. The Crab House is located about 15 minutes south of Stone Harbor, in Wildwood. All the way at the end of the Garden State Parkway! The restaurant is located right on the water and, as a result, has some pretty spectacular views. As the sun goes down the sky turns all sorts of pretty colors, and the stark contrast against the water and the boats is gorgeous!
You may be thinking…what does one order at The Crab House if one doesn't eat shellfish? I always order the blackened mahi mahi sandwich. It has a little kick to it, but it is delicious. The mahi mahi is always cooked to perfection and it comes with a side of tasty coleslaw, a pickle and chips!  I also really love their frozen margaritas and lemonade. So very refreshing!
E and my father in law always order a tray FULL of blue claw crabs. They are their favorites! They come dusted with Old Bay
– one of E's favorite seasonings.  They have fun with the mallets and claw crackers! I always sit further down the table from them so a piece of crab doesn't land in my food or drink!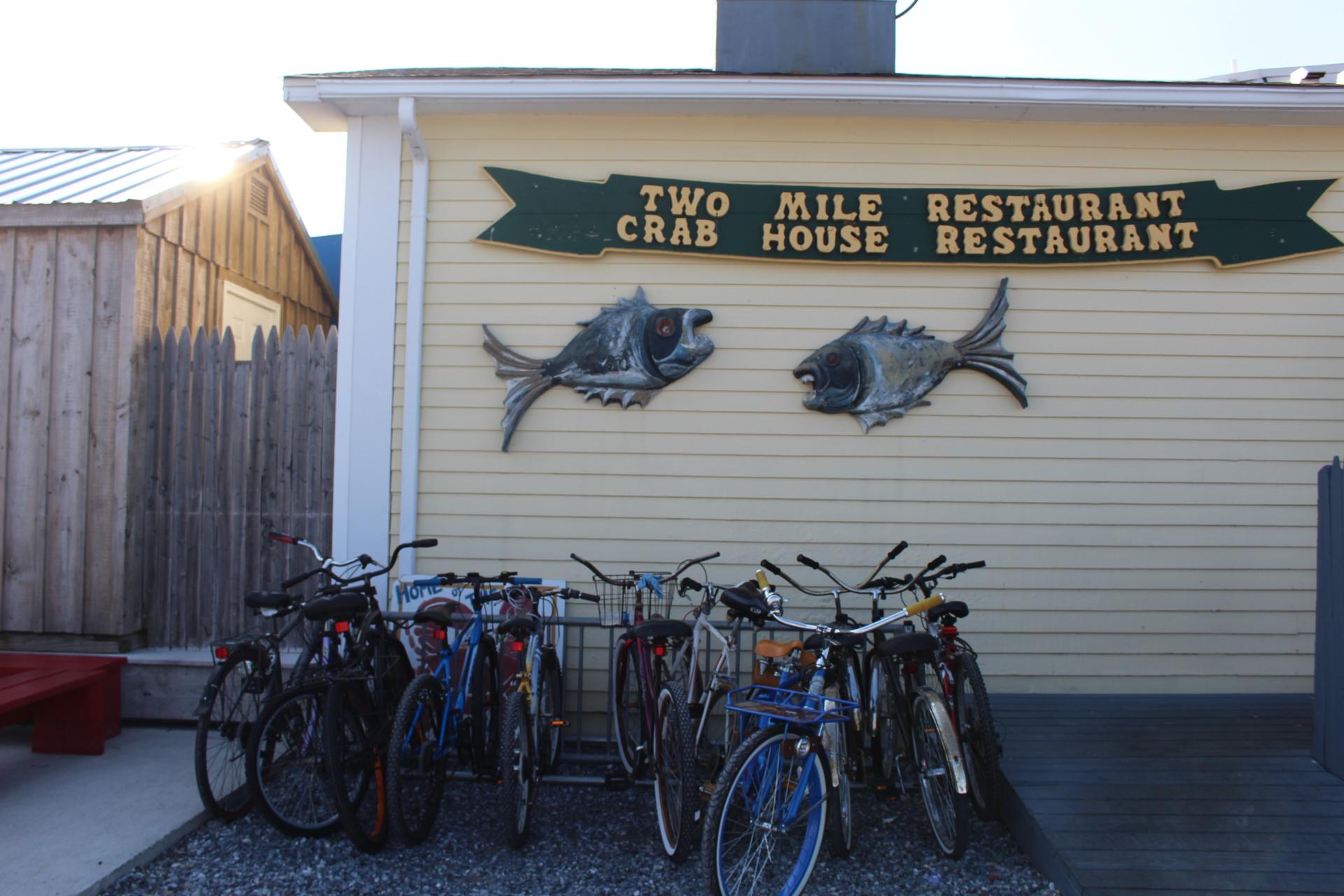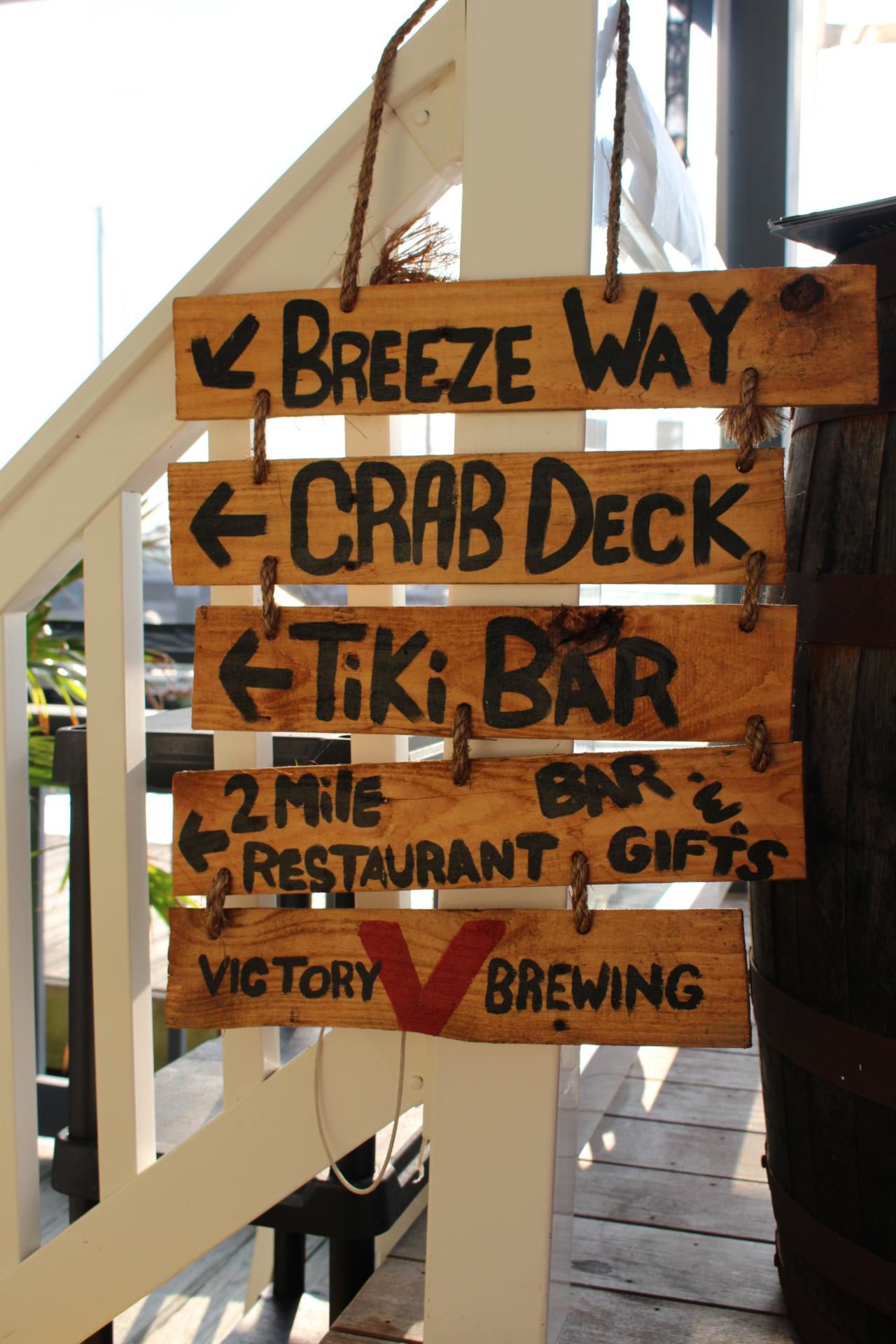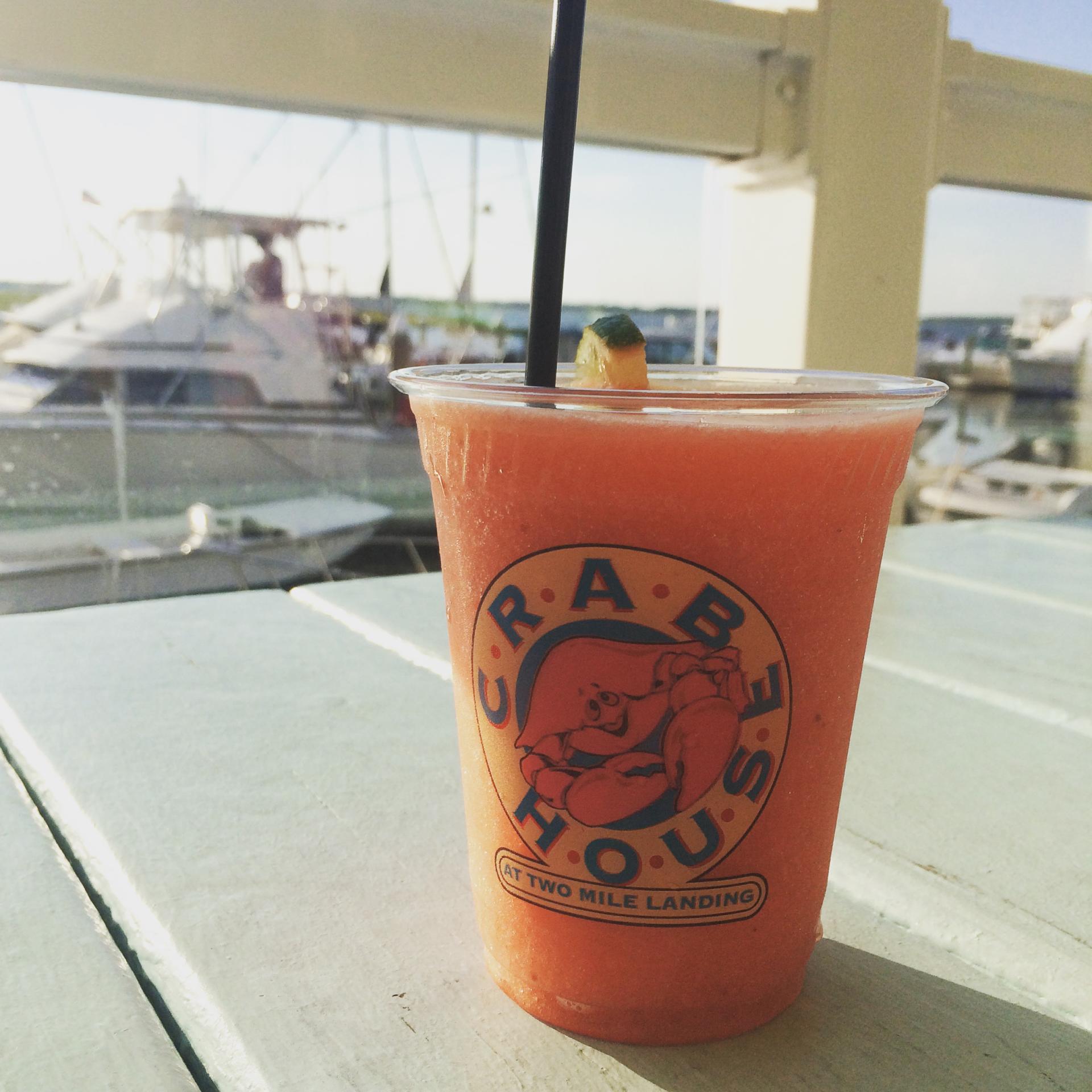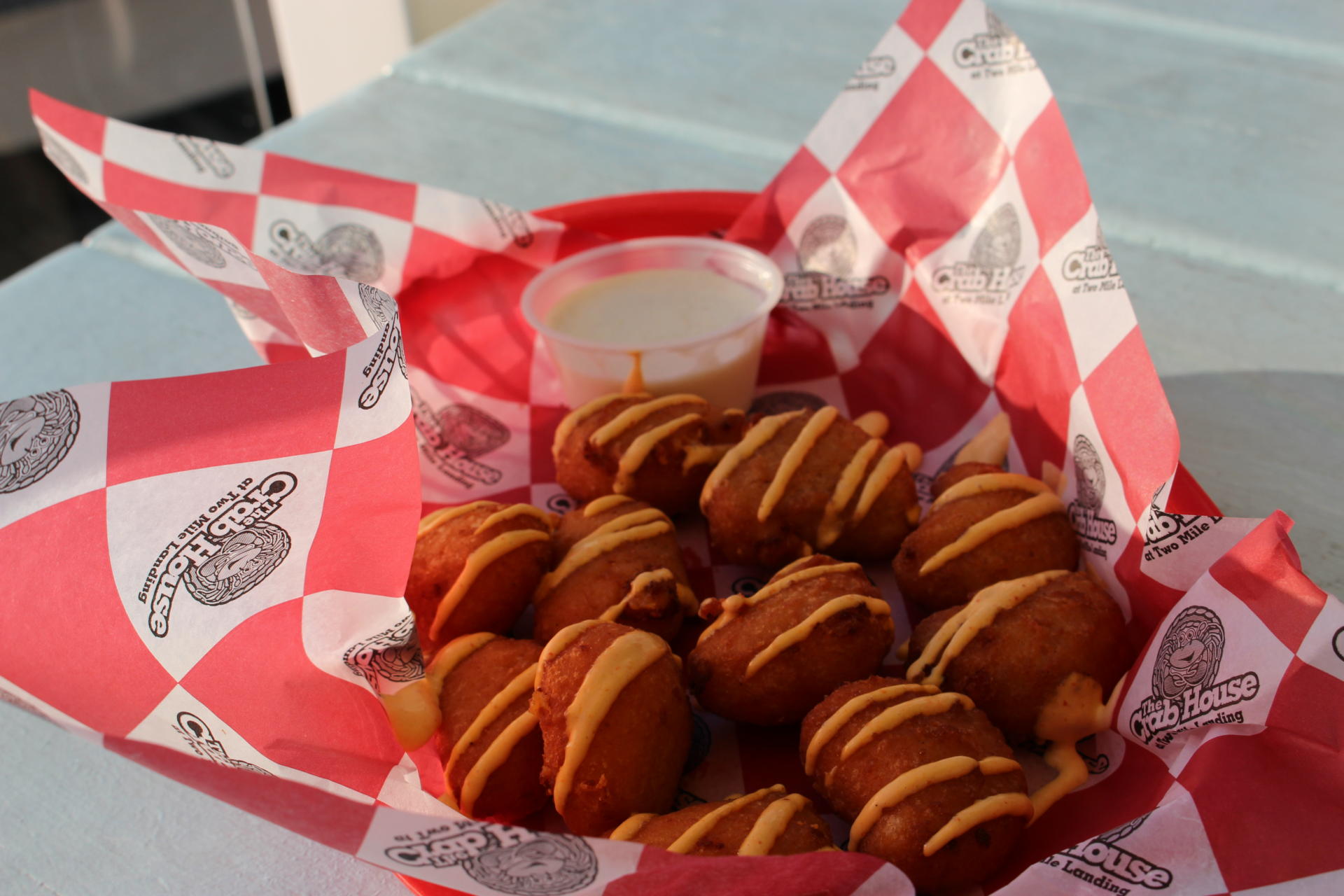 Mac n' Cheese Fire Balls with a Sriracha Aioli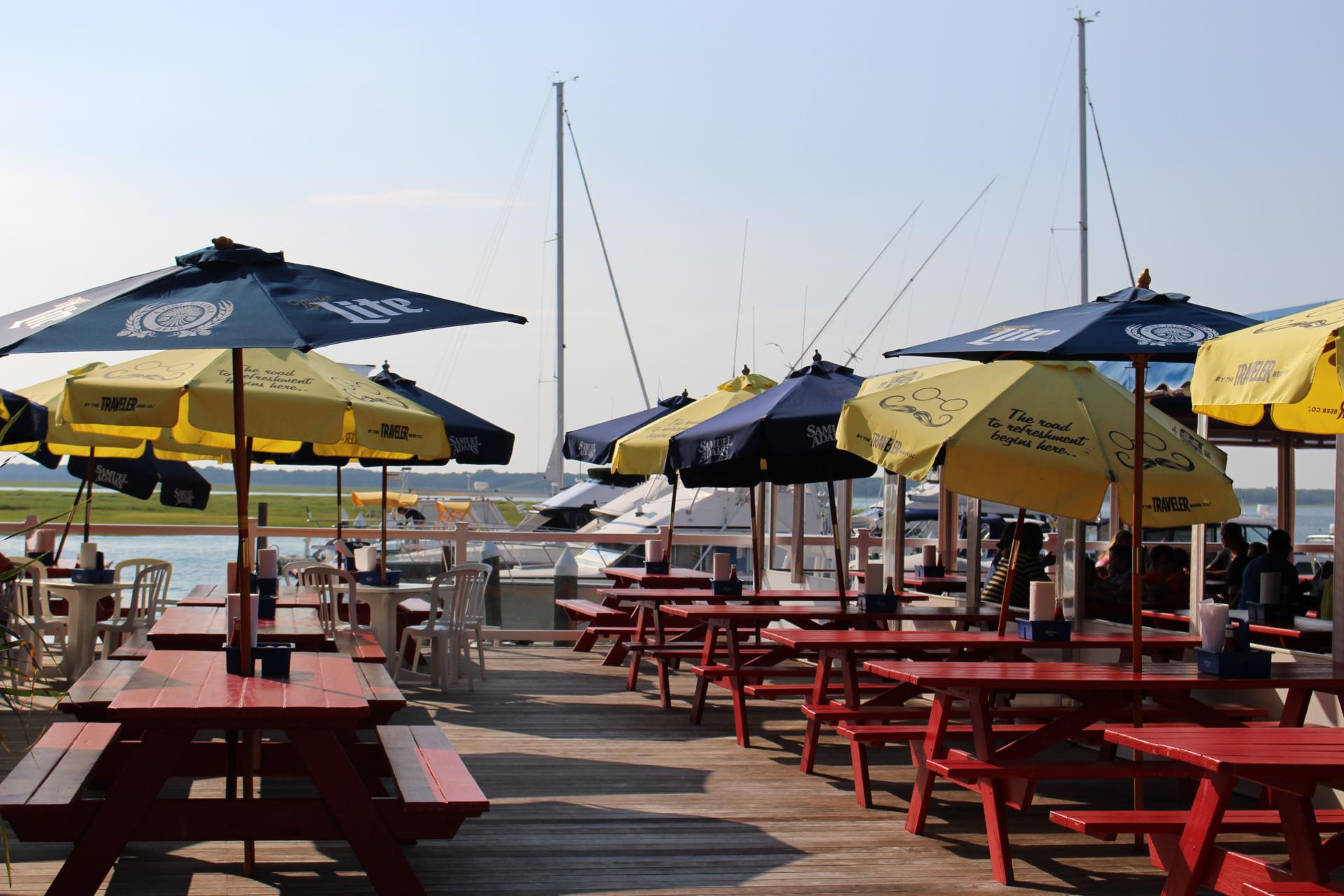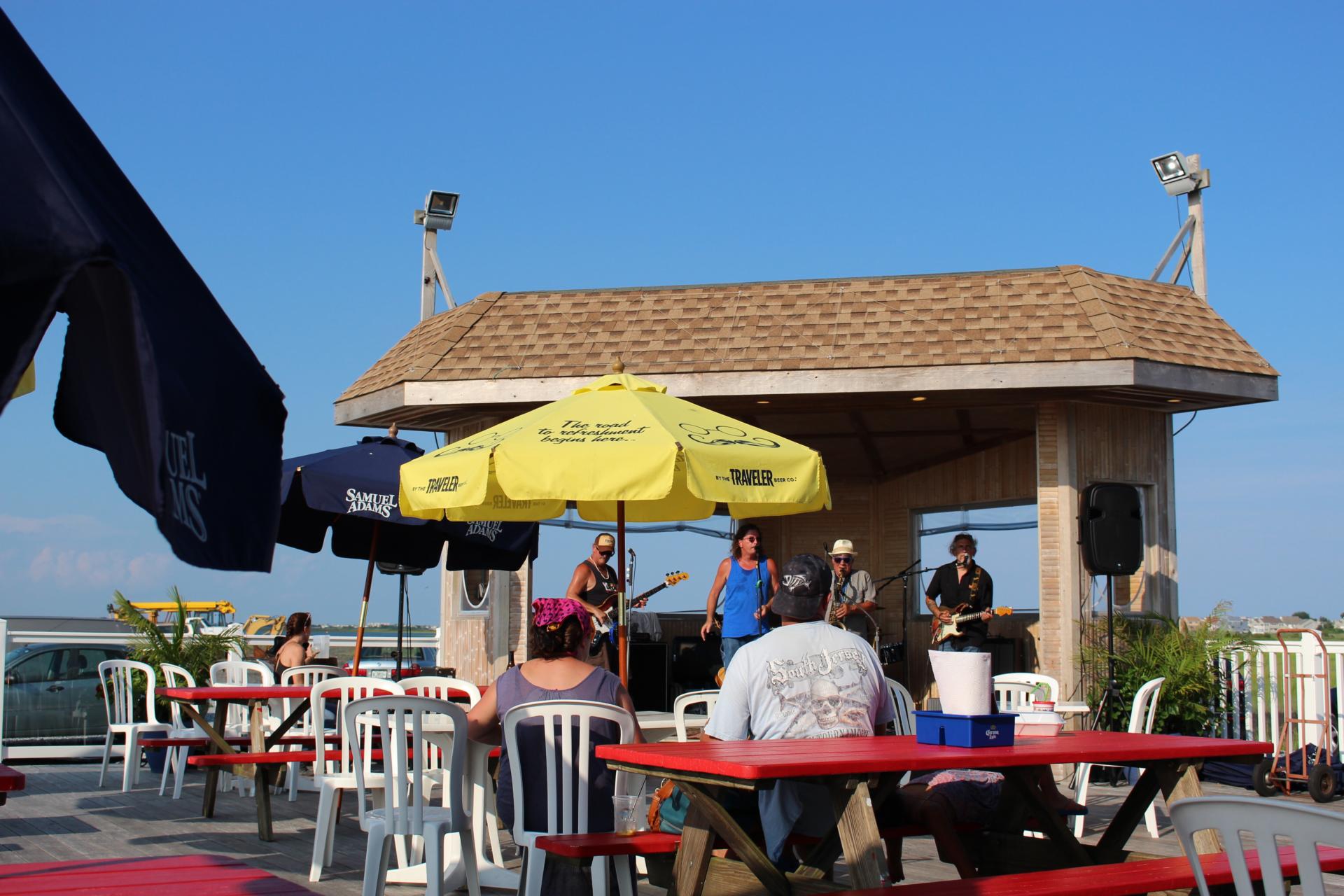 They have a LIVE Band on the Weekends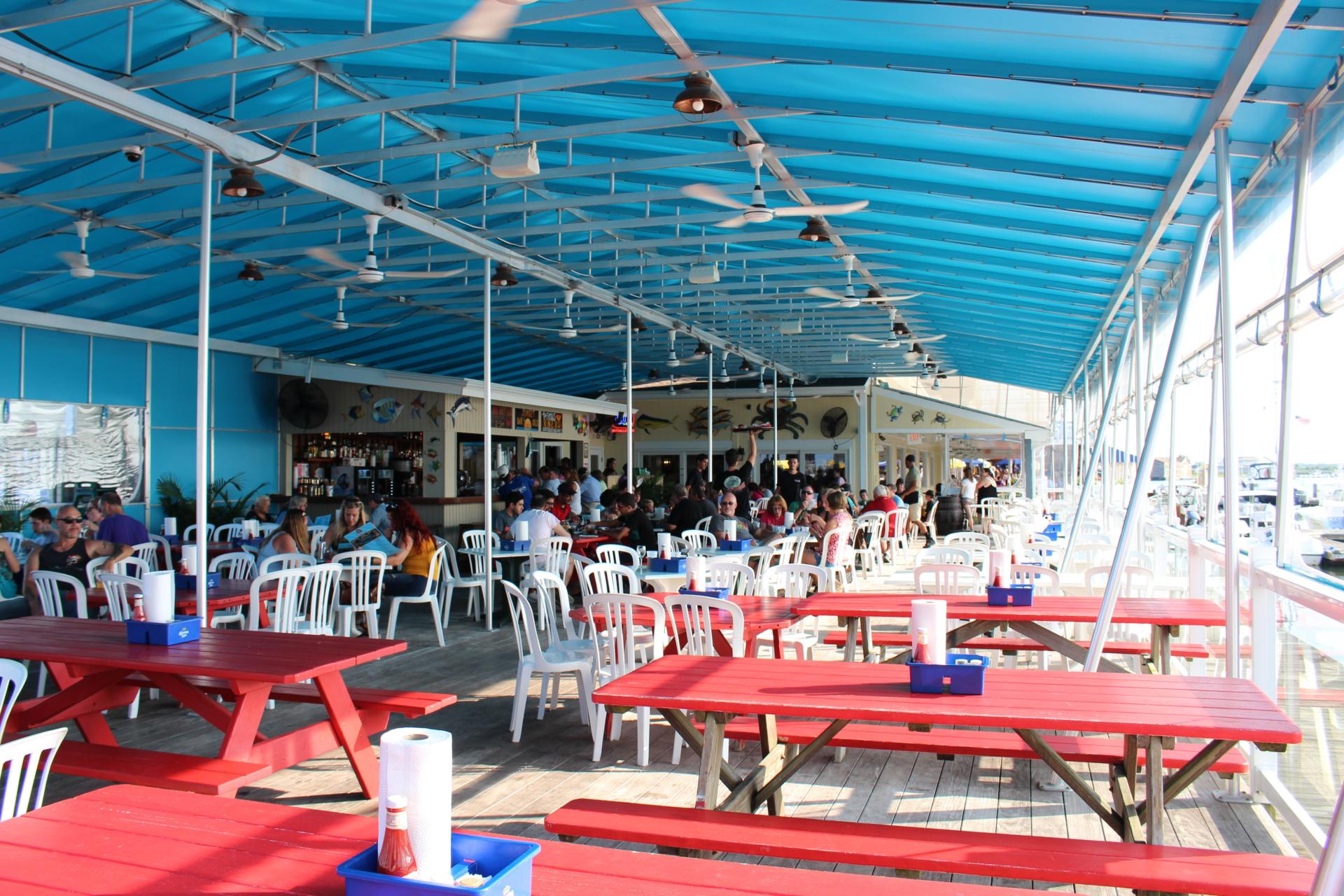 On Parts of the Deck You Are Not Completely Exposed to the Sun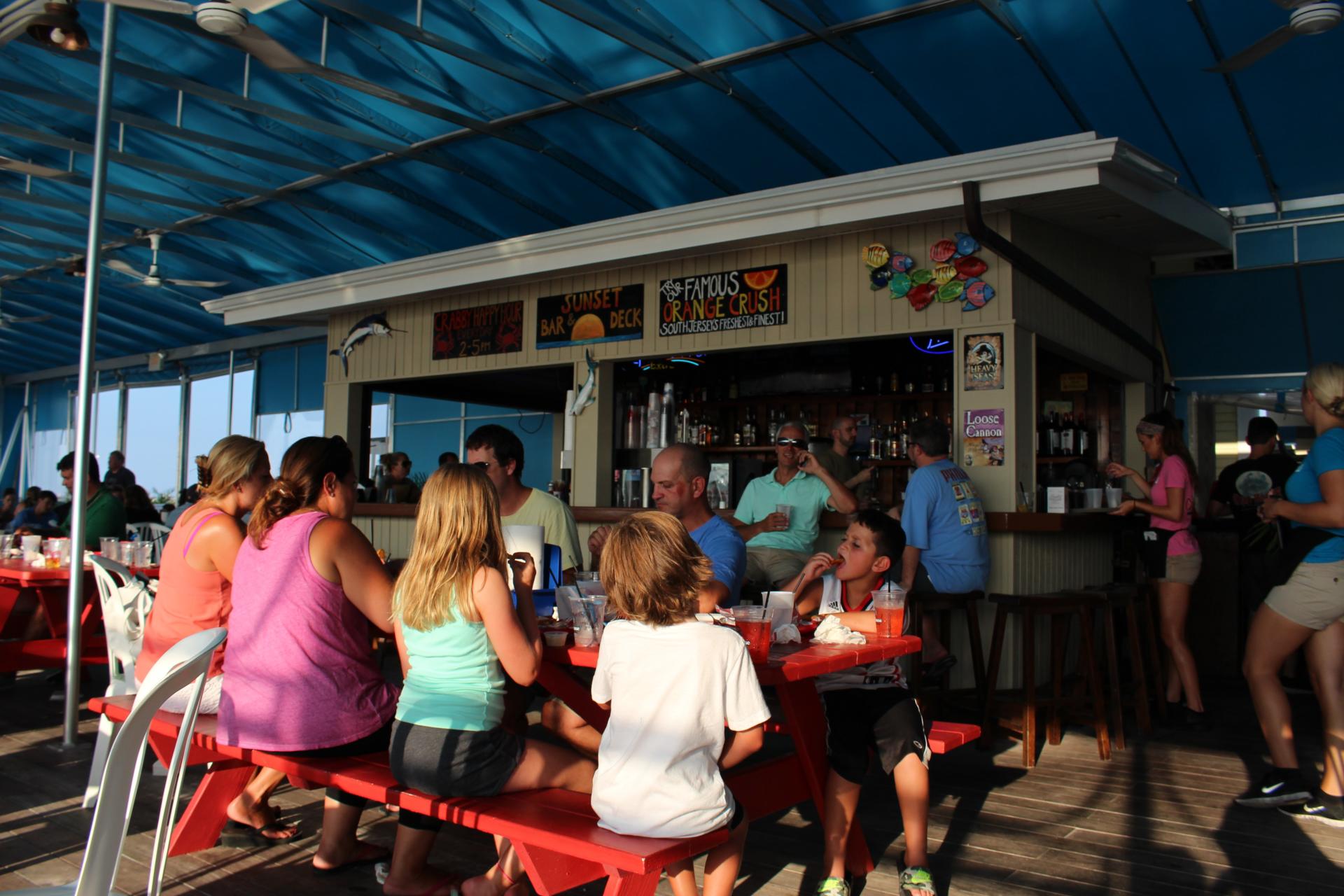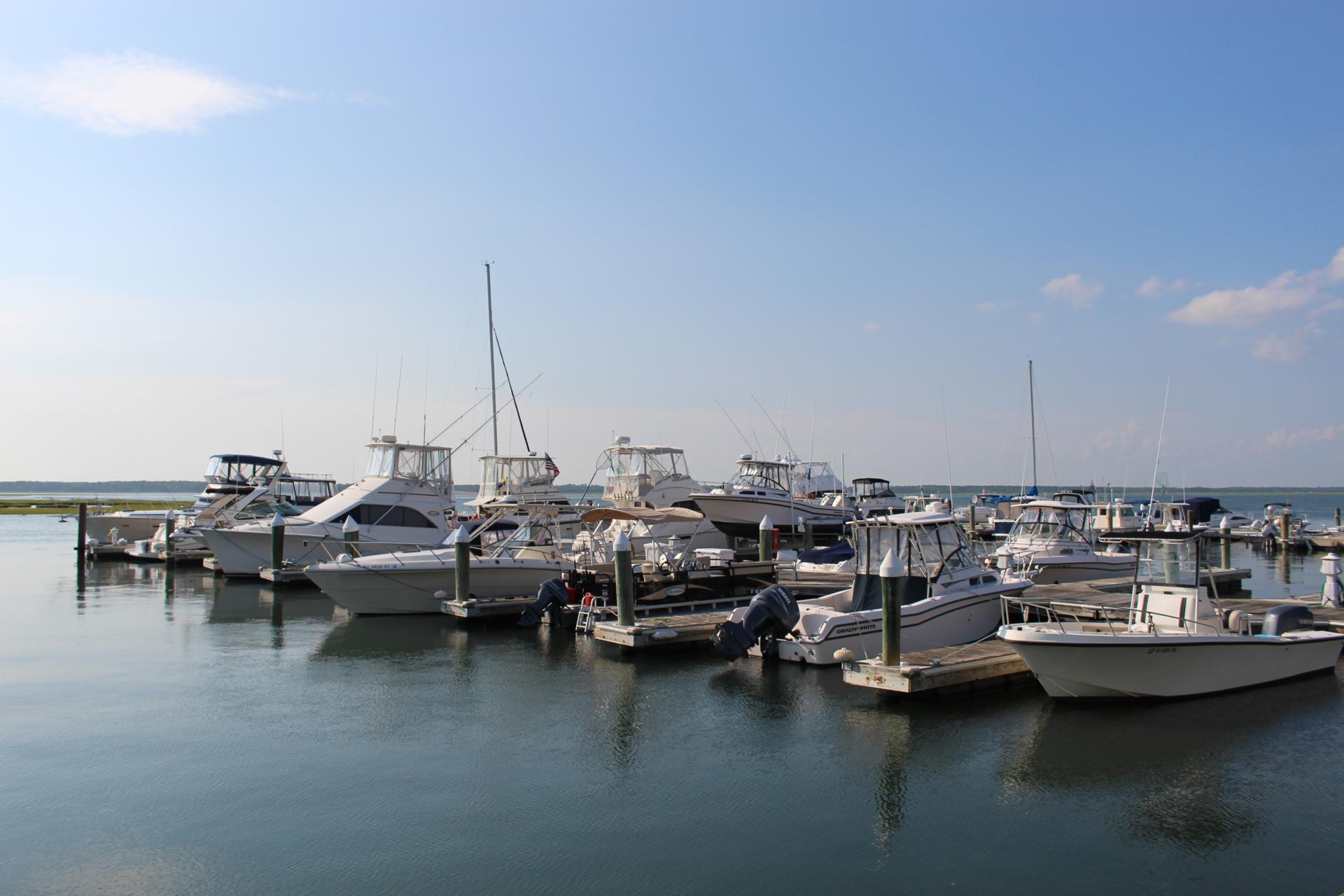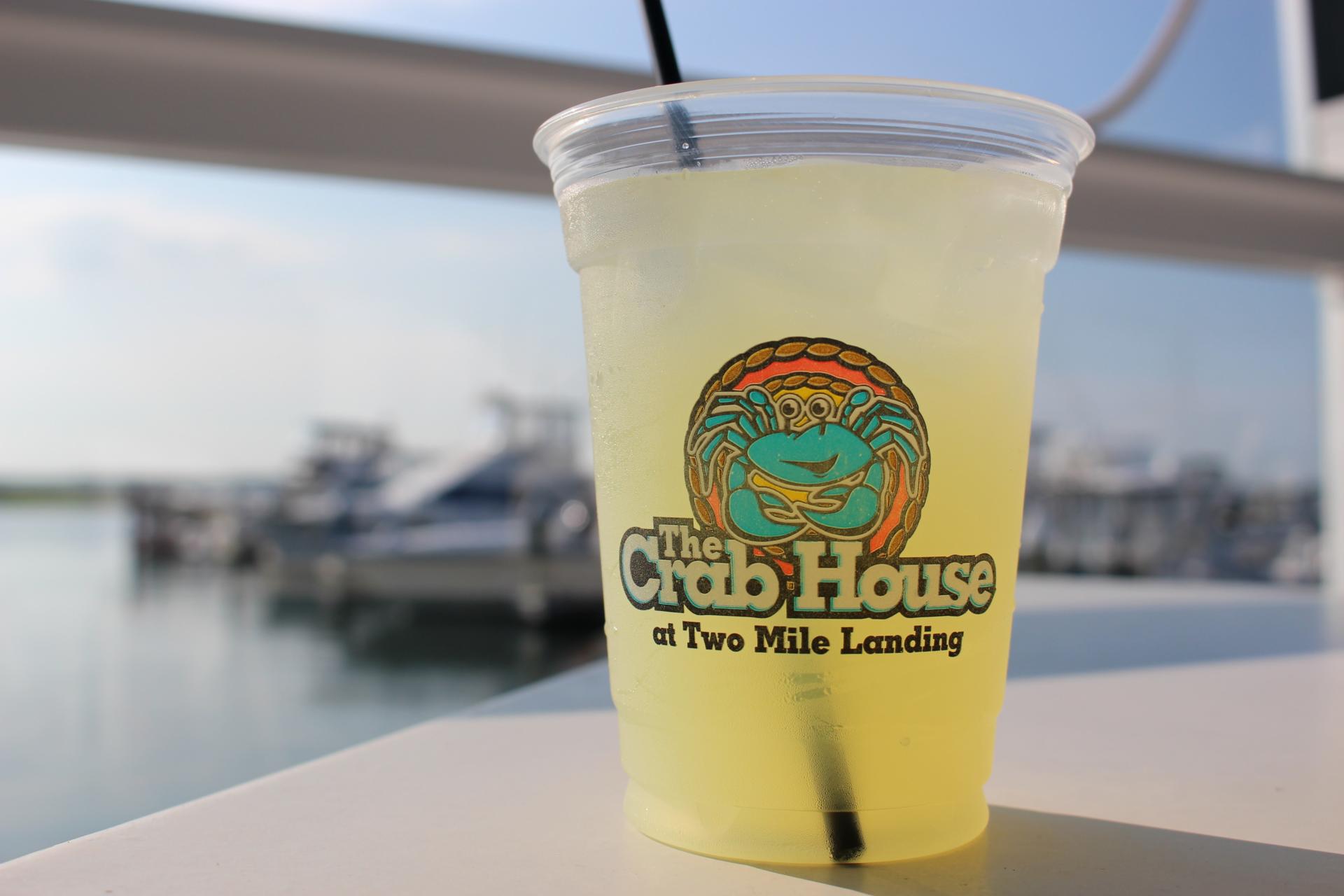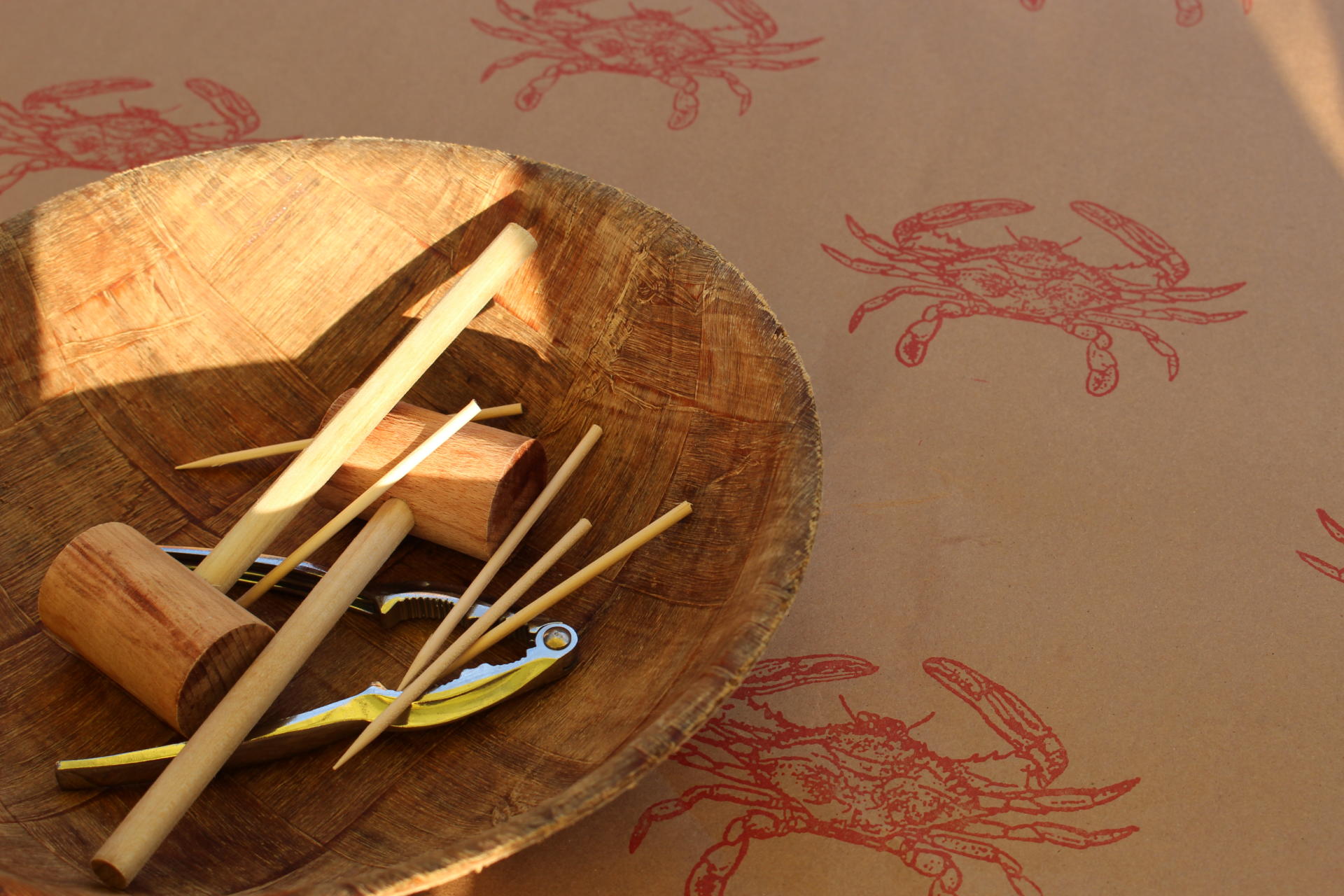 The Instruments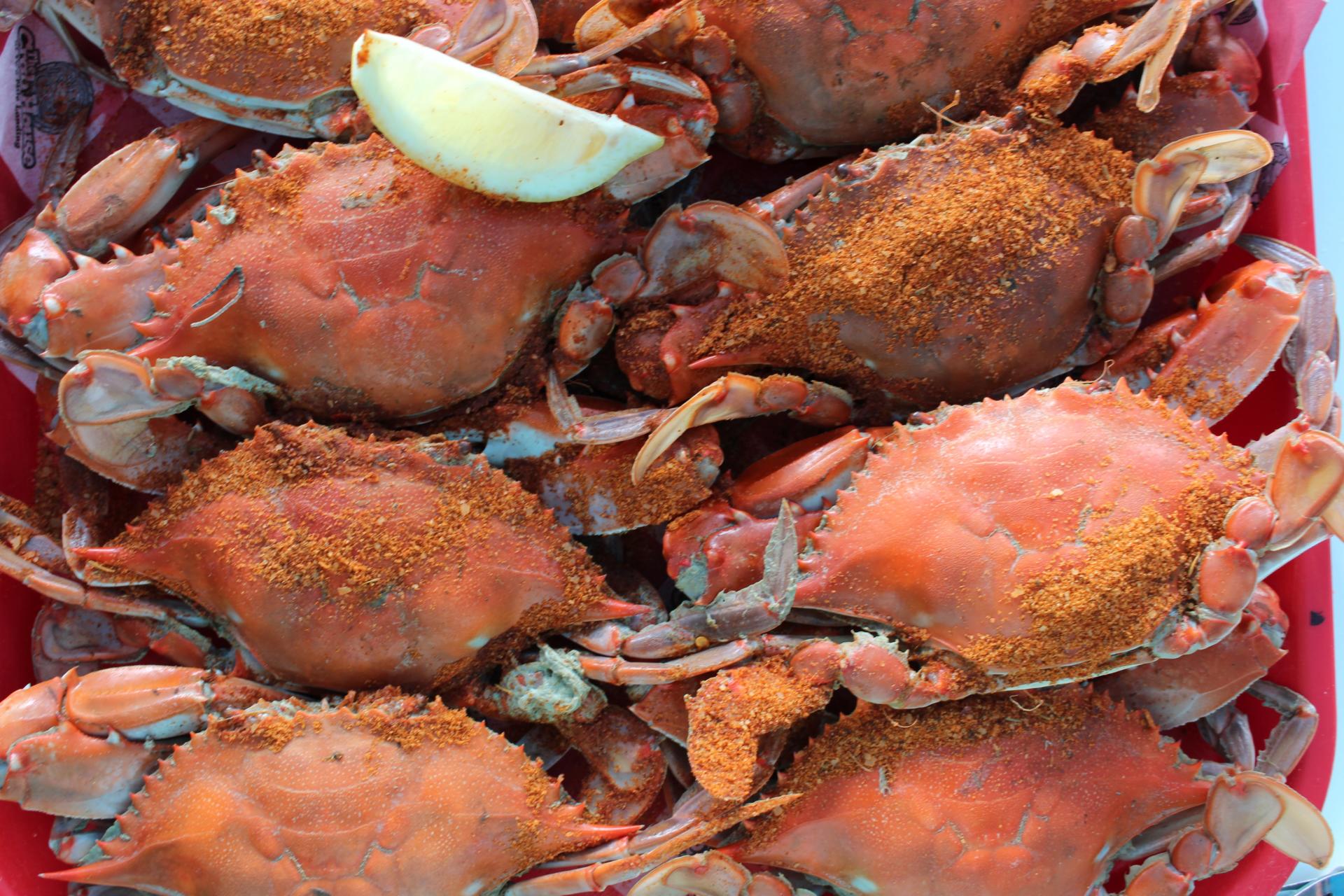 ALL OF THE CRABS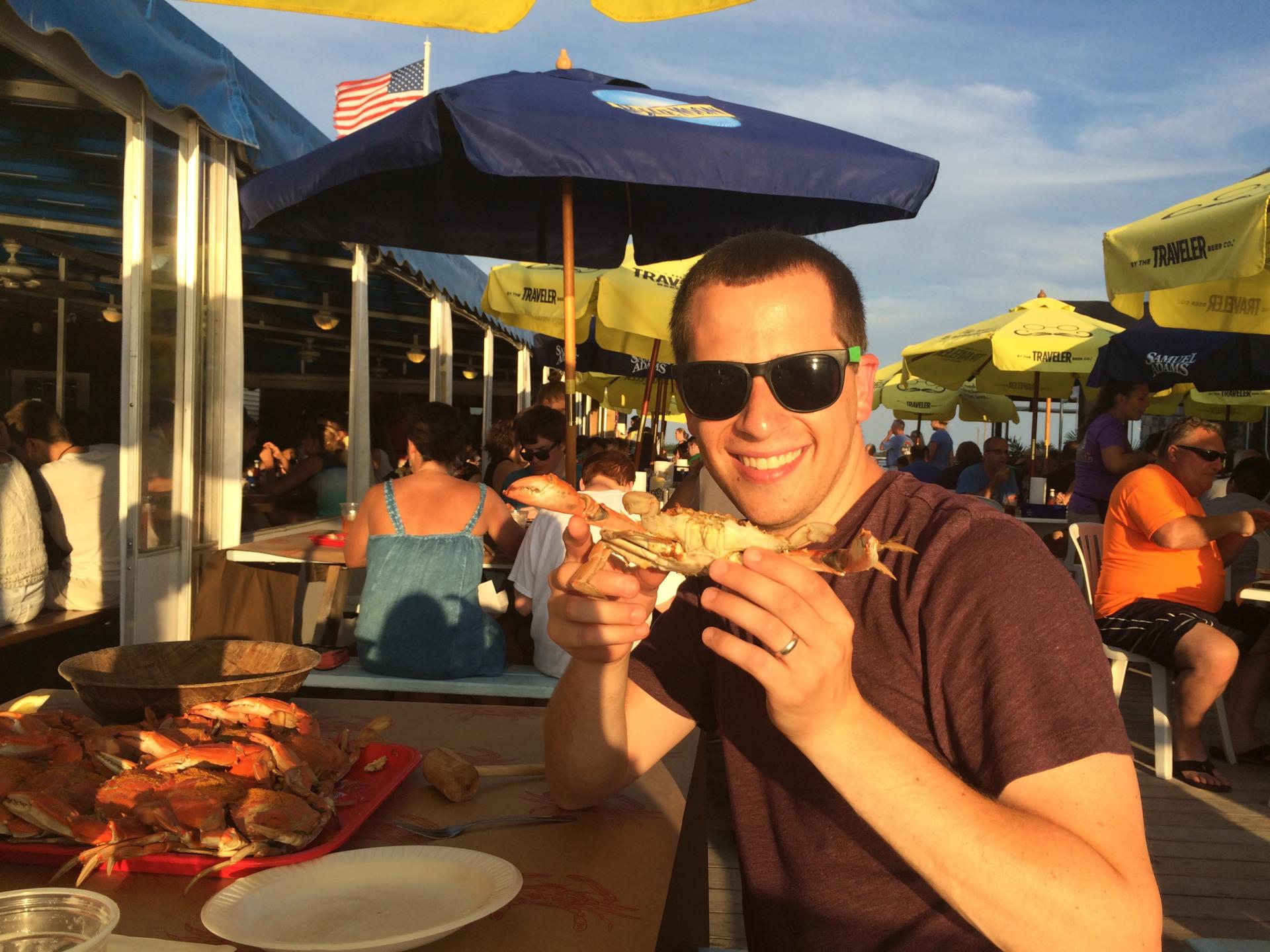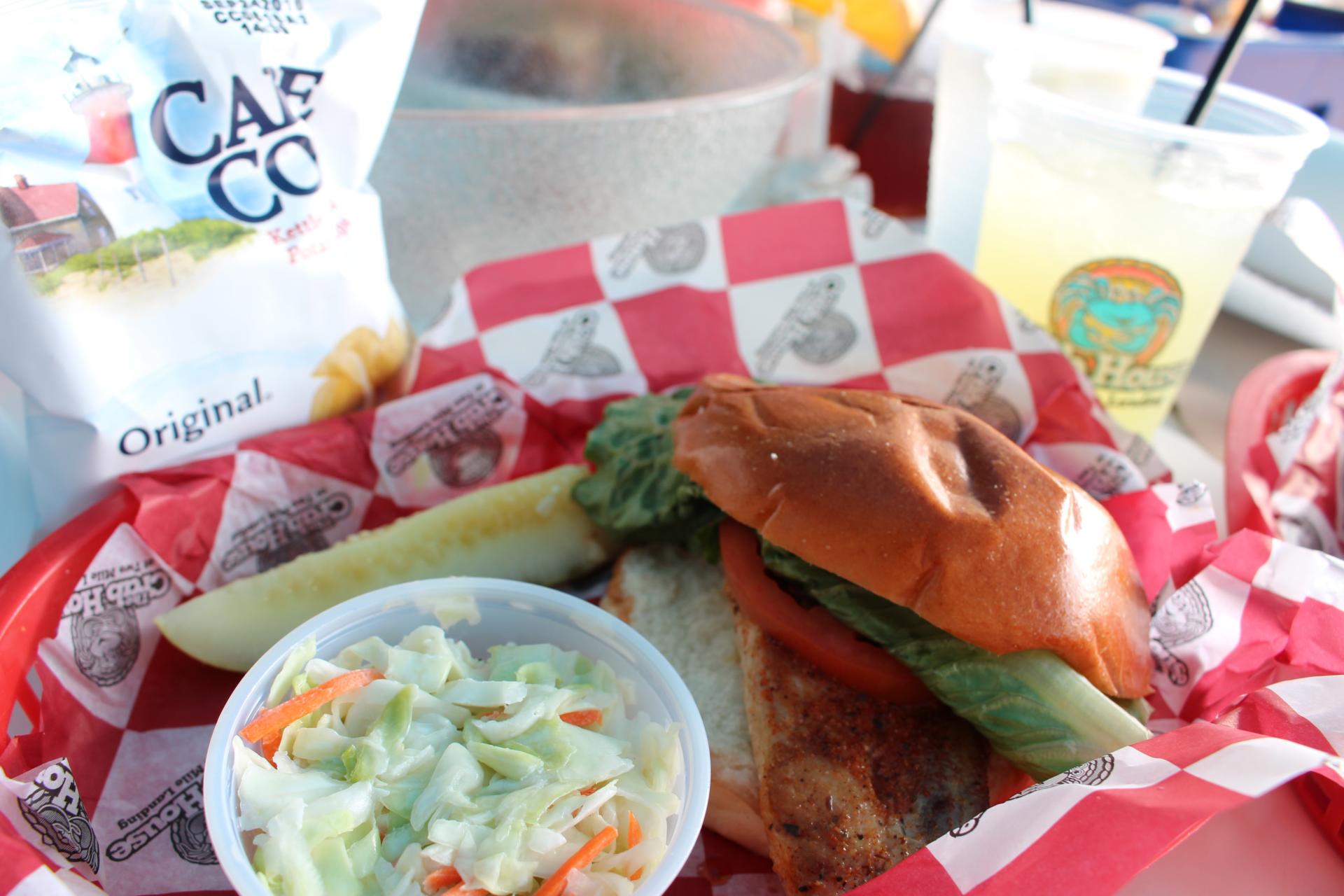 Blackened Mahi Mahi Sandwich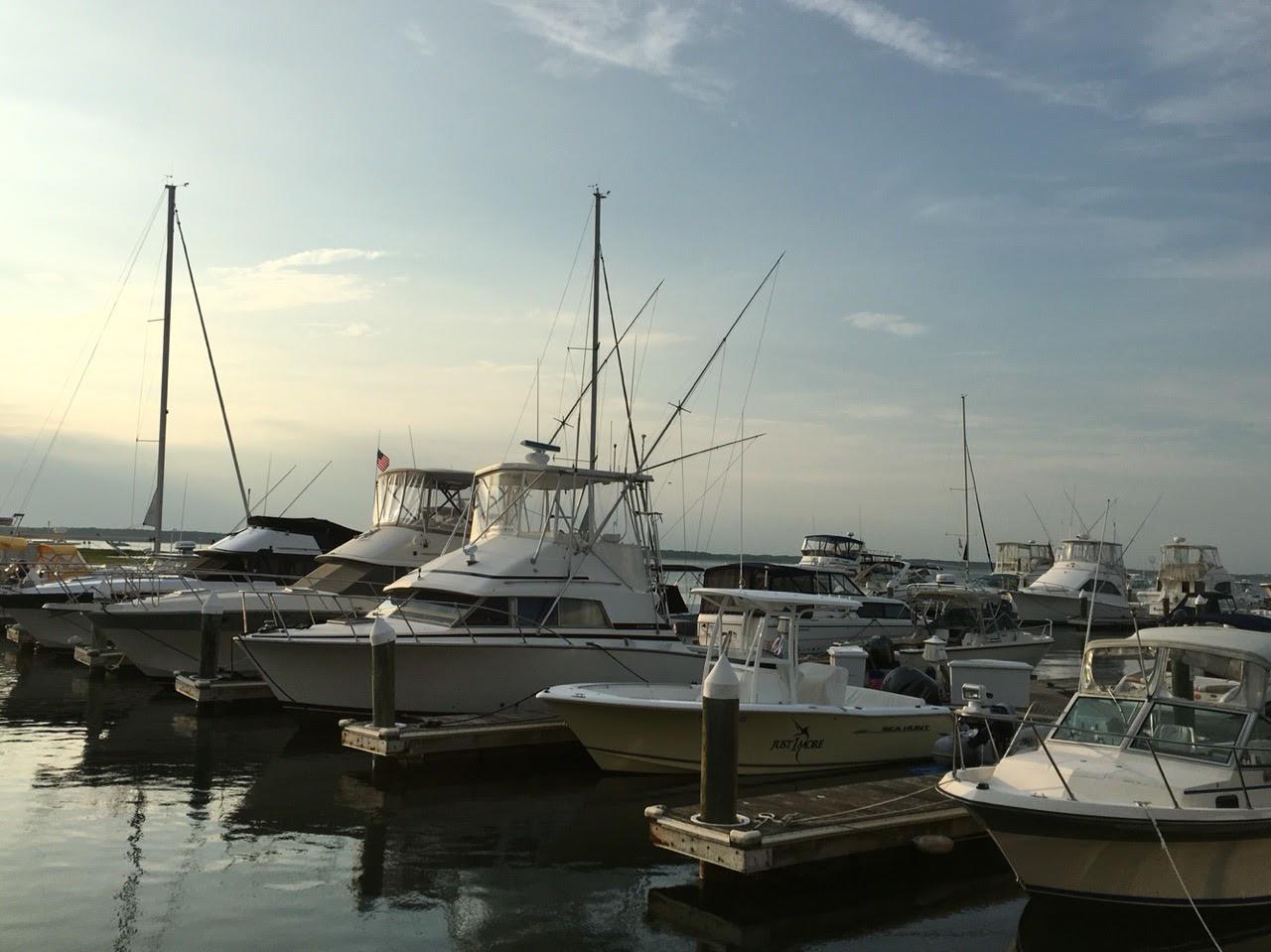 I LOVE a good farmers market. On the side of the road that leads you into Stone Harbor, there are two really great ones. This year we FINALLY stopped at one of them. I had been dying to try some fresh Key Lime Pie! I didn't think we would be able to eat a whole pie, so I purchased two key lime tartlets. One for me and E, and one for my in laws. Unfortunately, we didn't take a picture of them. We ate them too quickly! They were DELICIOUS! We also picked up some fresh figs, cippolini onions, and cherries. The cherries we picked up were some of the best cherries I have ever had. Just yesterday, I cooked up something special with the figs – recipe coming soon!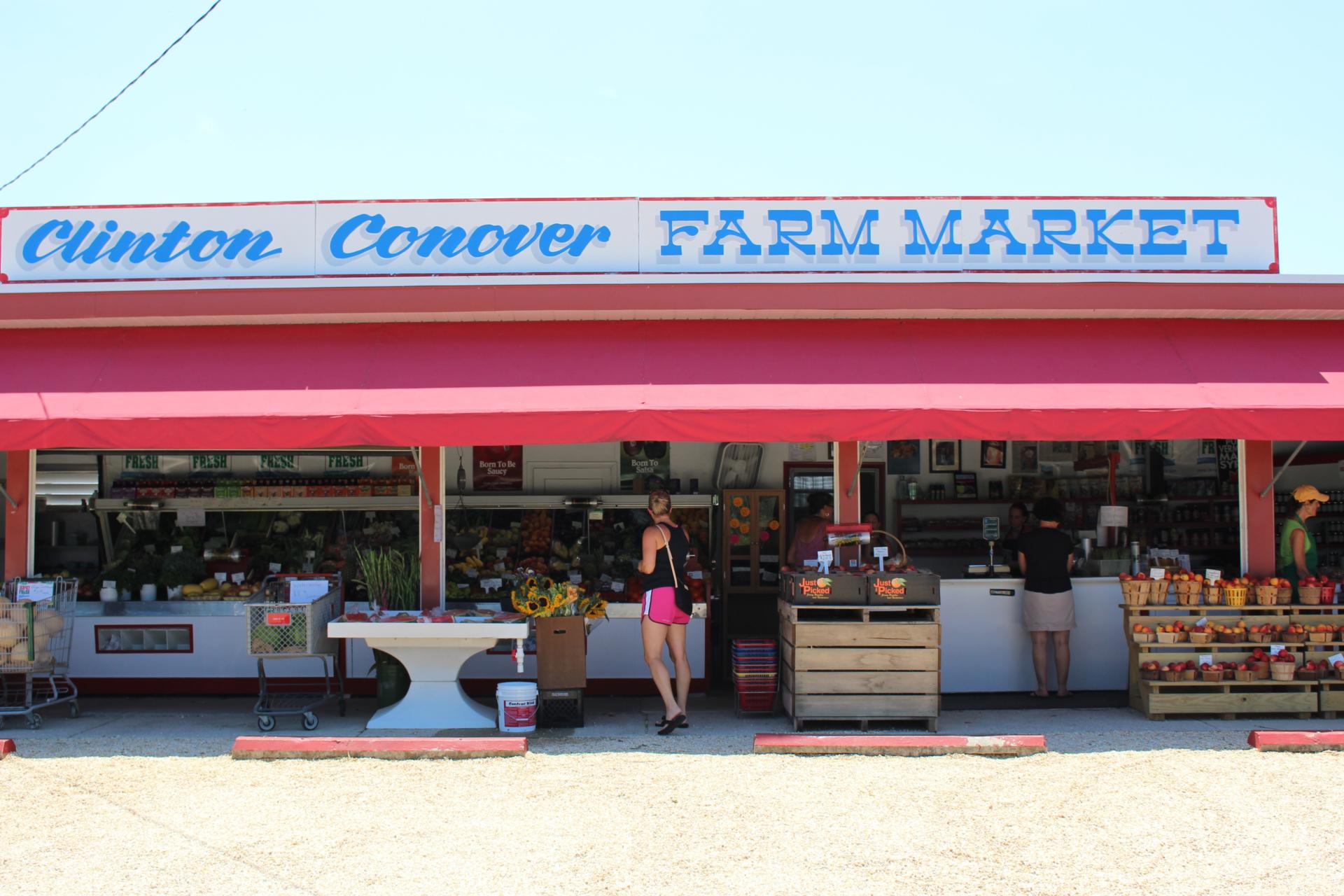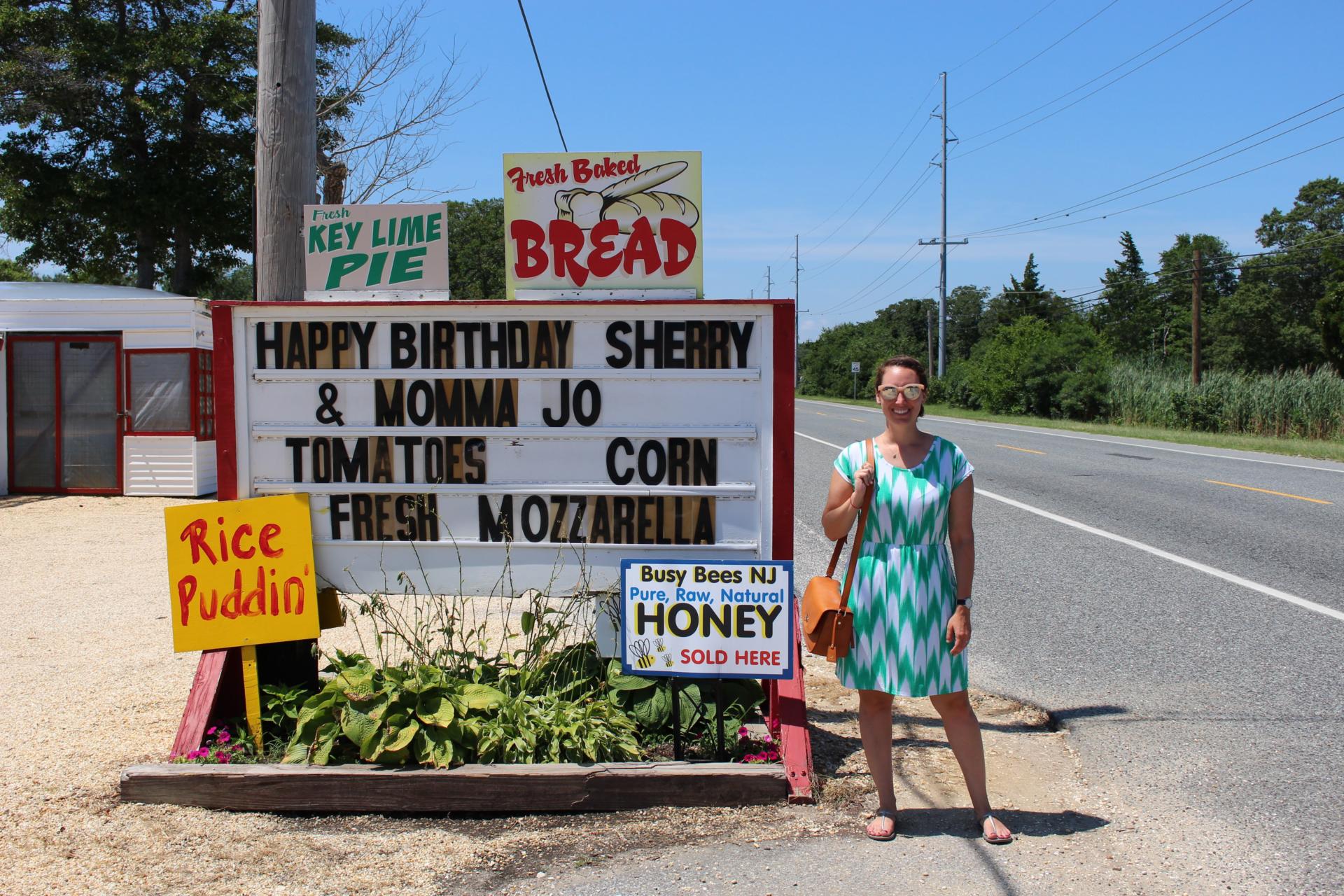 Dress: Golden Tote, Bag: Lo & Sons, Shoes: Birkenstocks, Sunglasses: Toms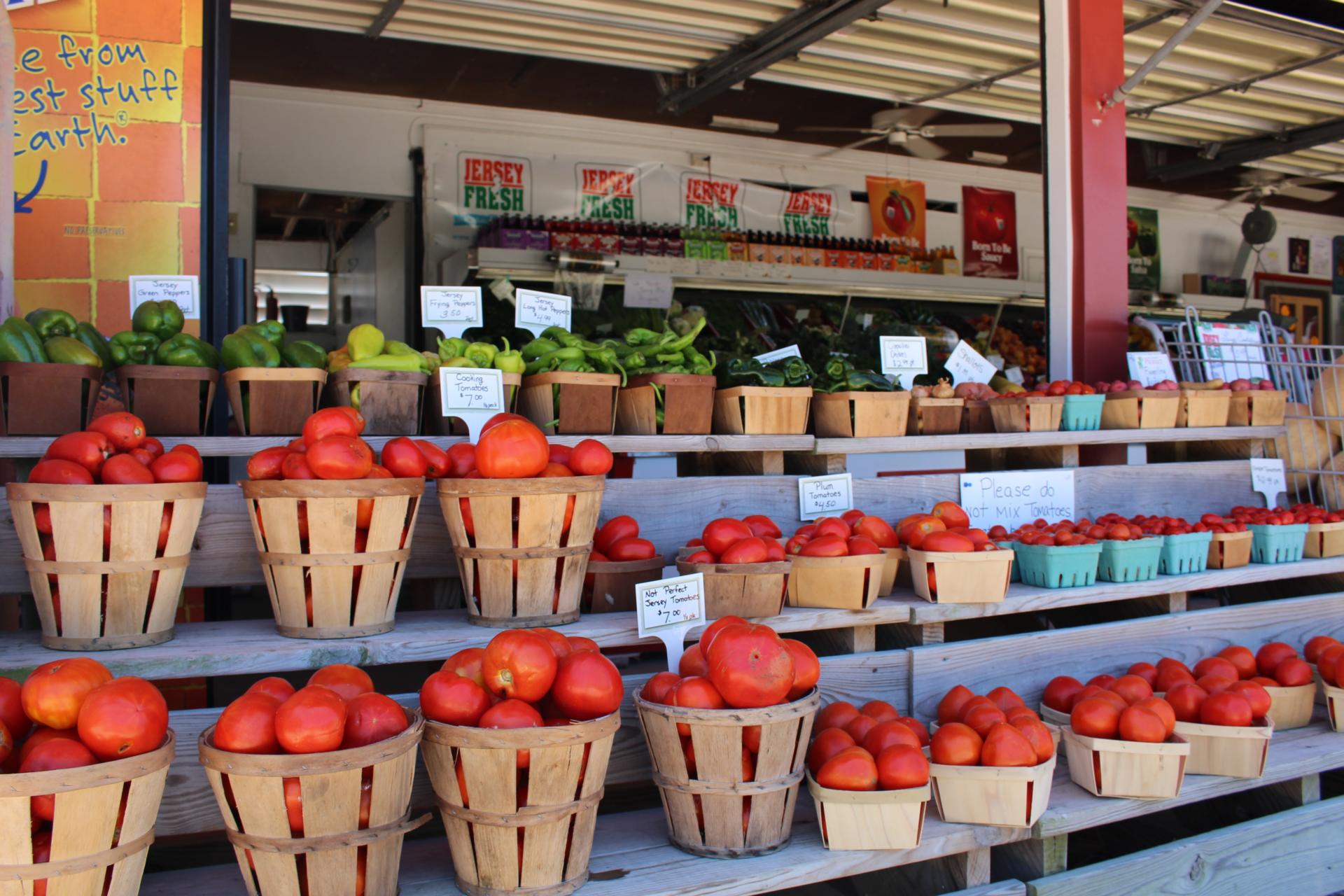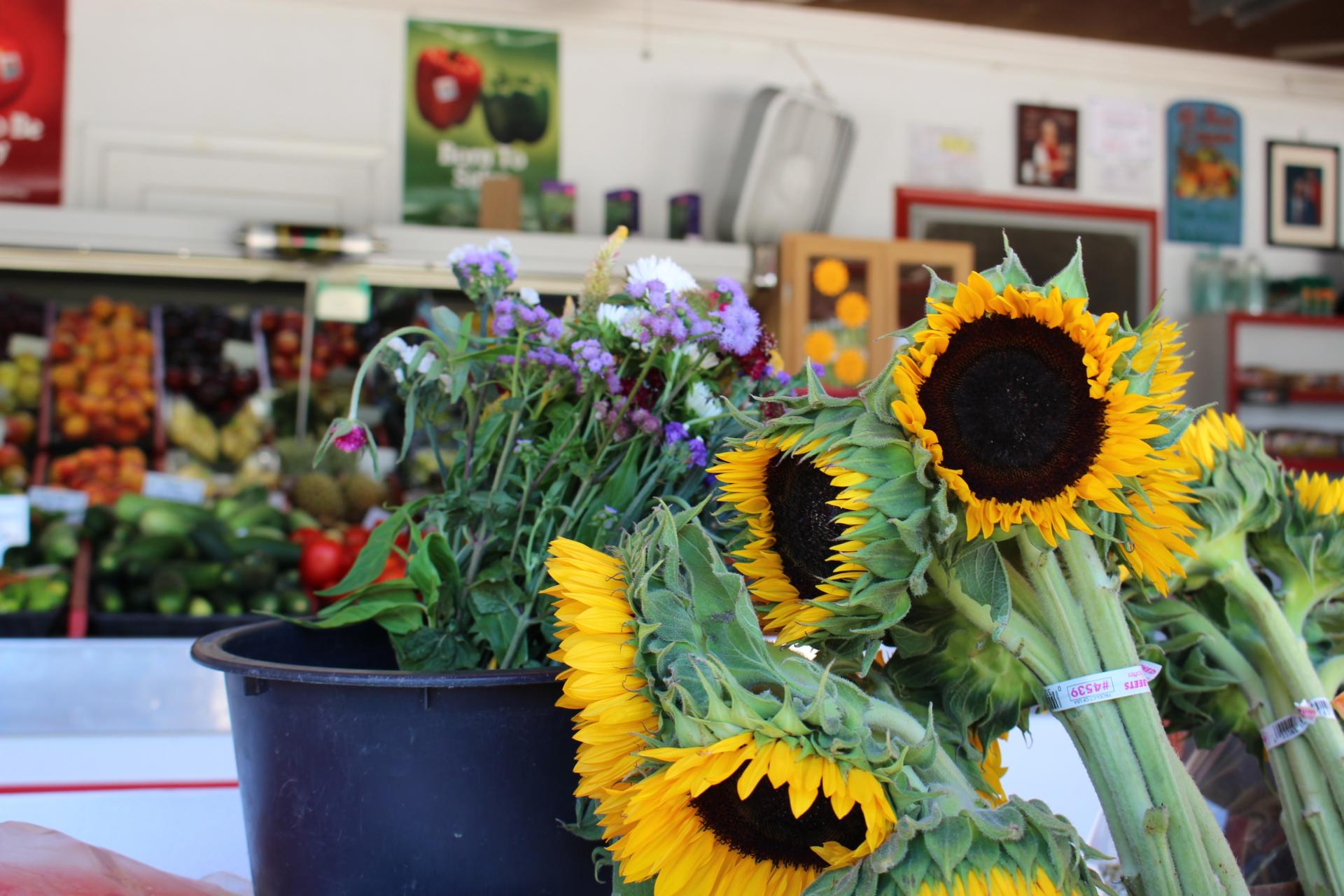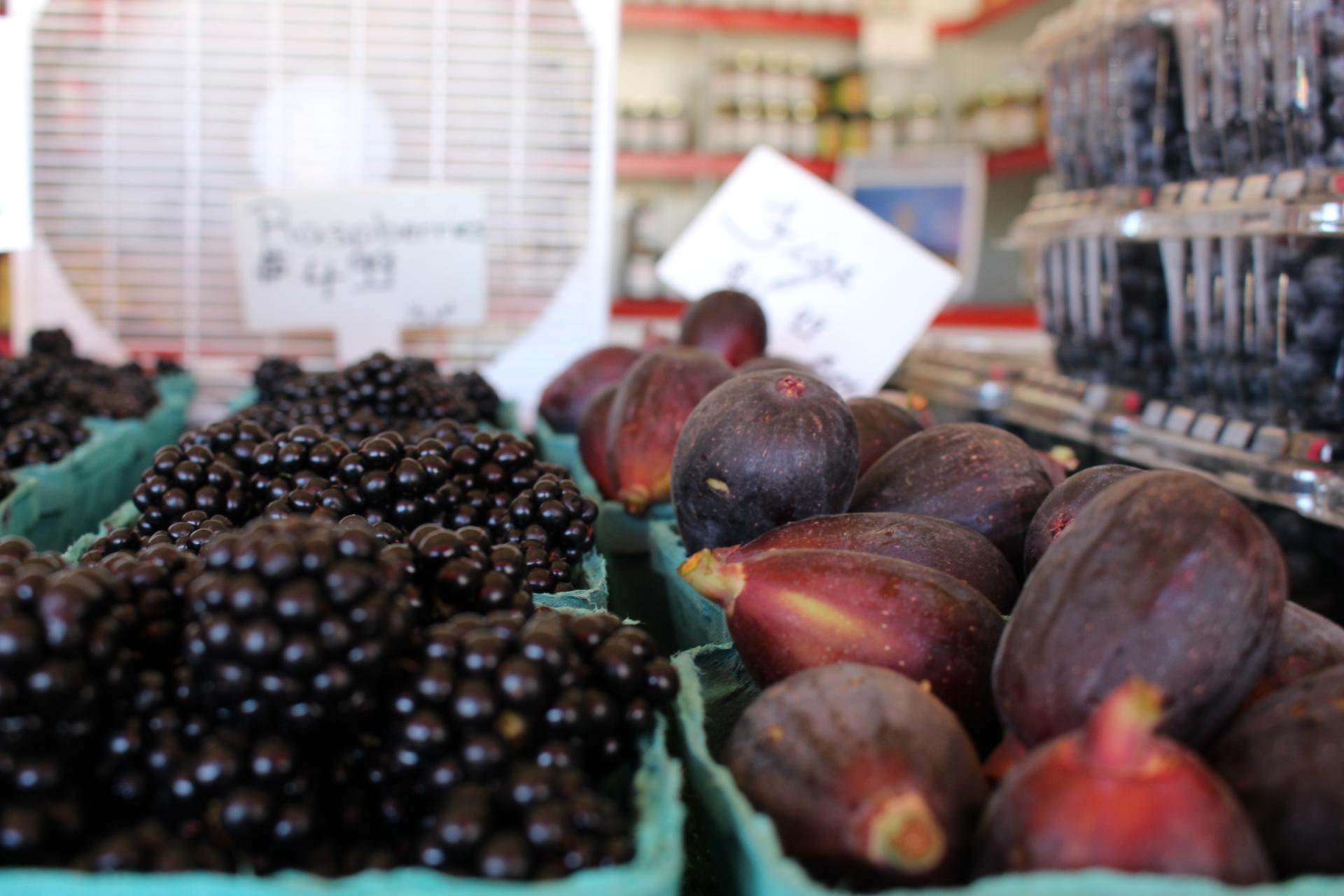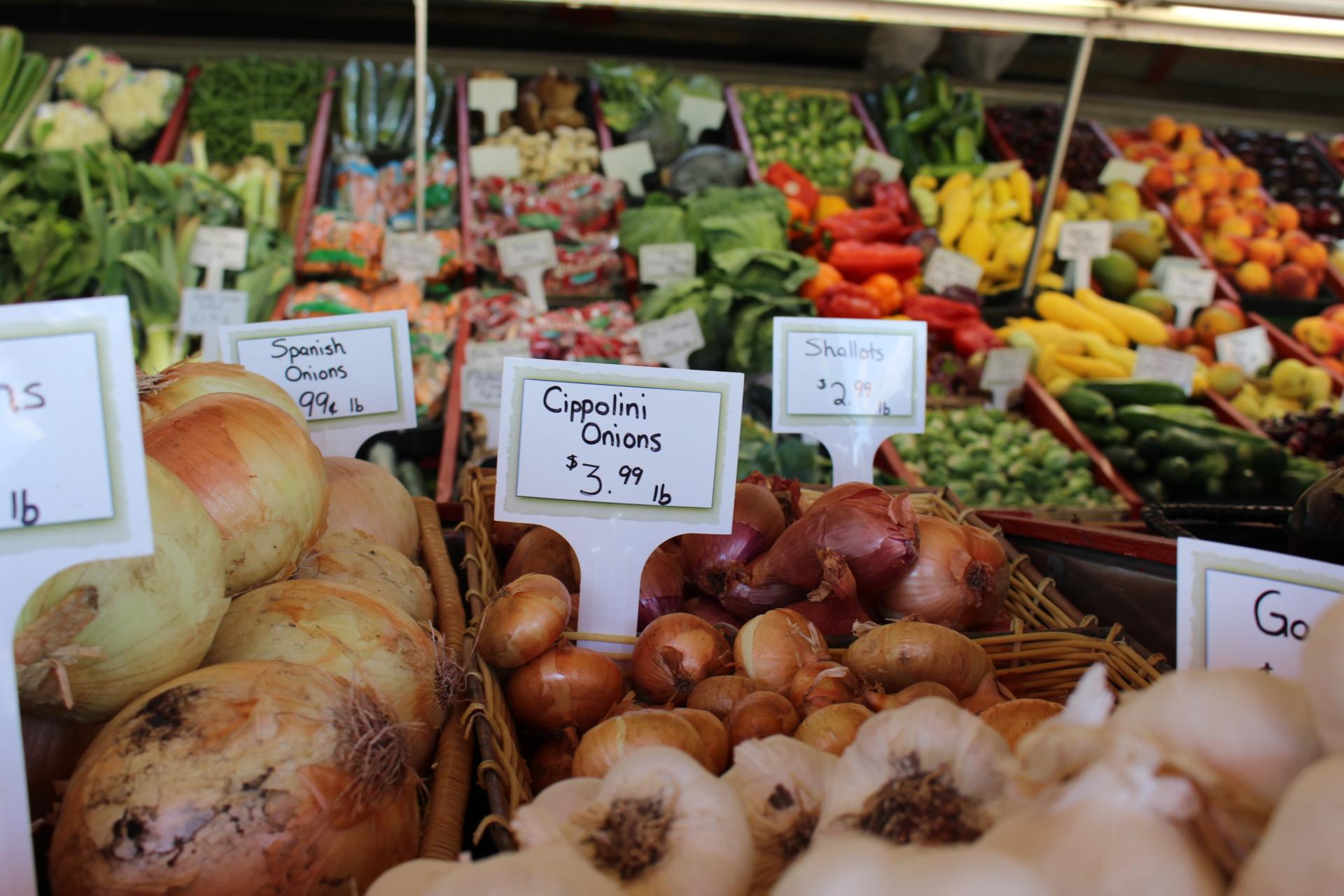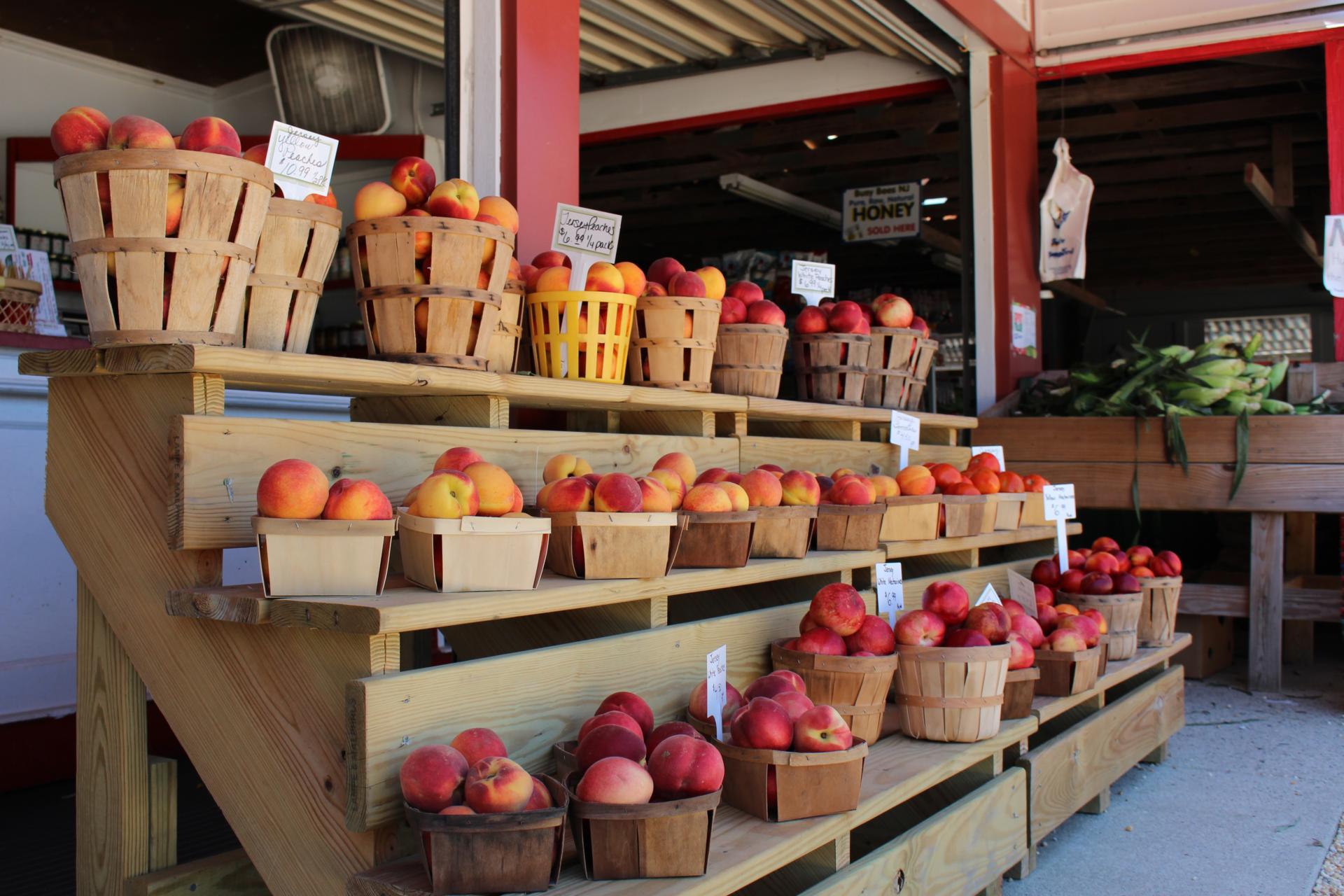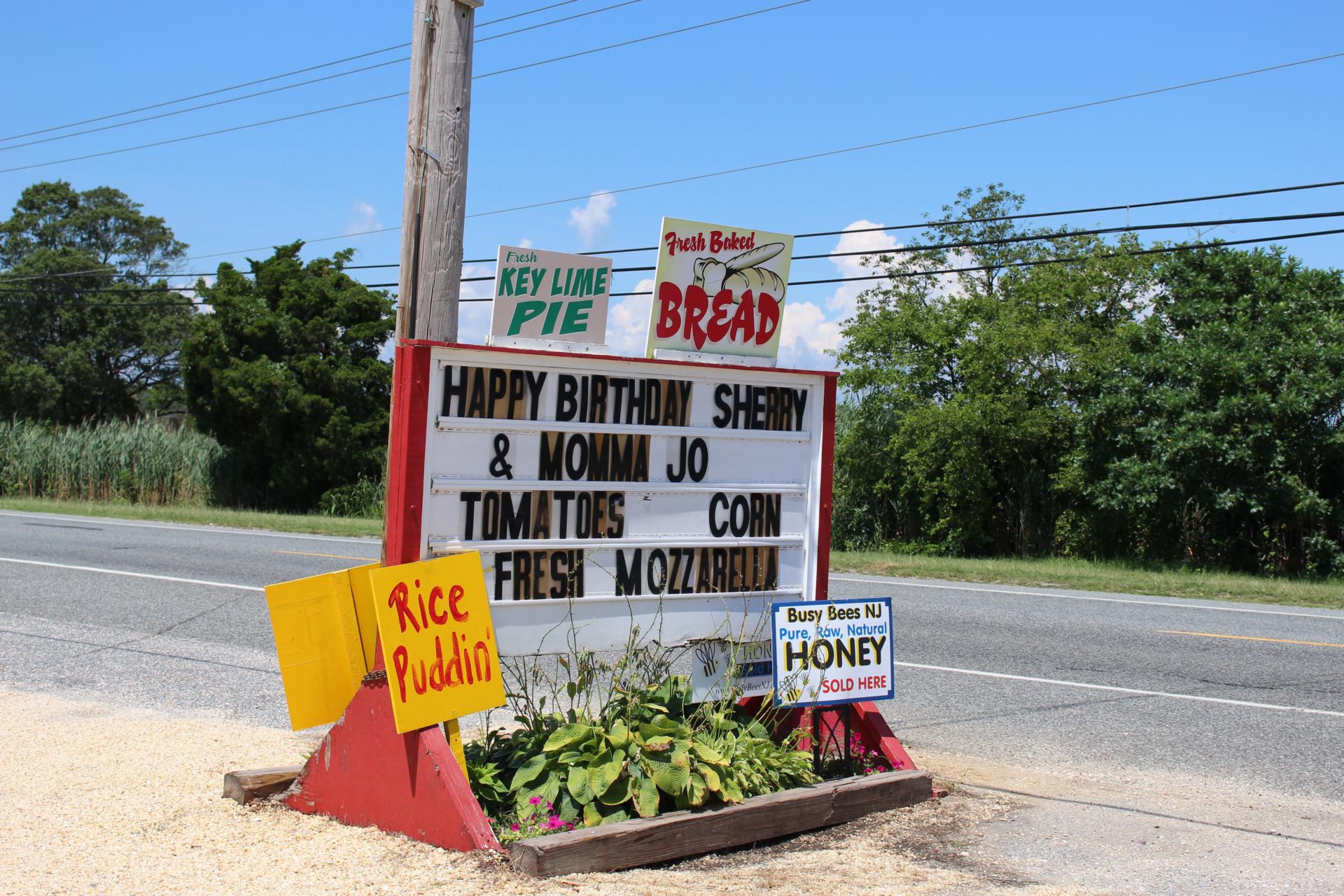 Located in Avalon, the next town over from Stone Harbor, Sundae Best is my mother in law's favorite ice cream shop down by the shore. I think she may have converted me to a Sundae Best fan this past trip by exposing me to their Red Raspberry Chocolate Chunk Yogurt. It is AMAZING! And it is yogurt, so it isn't even that bad for you. Right?!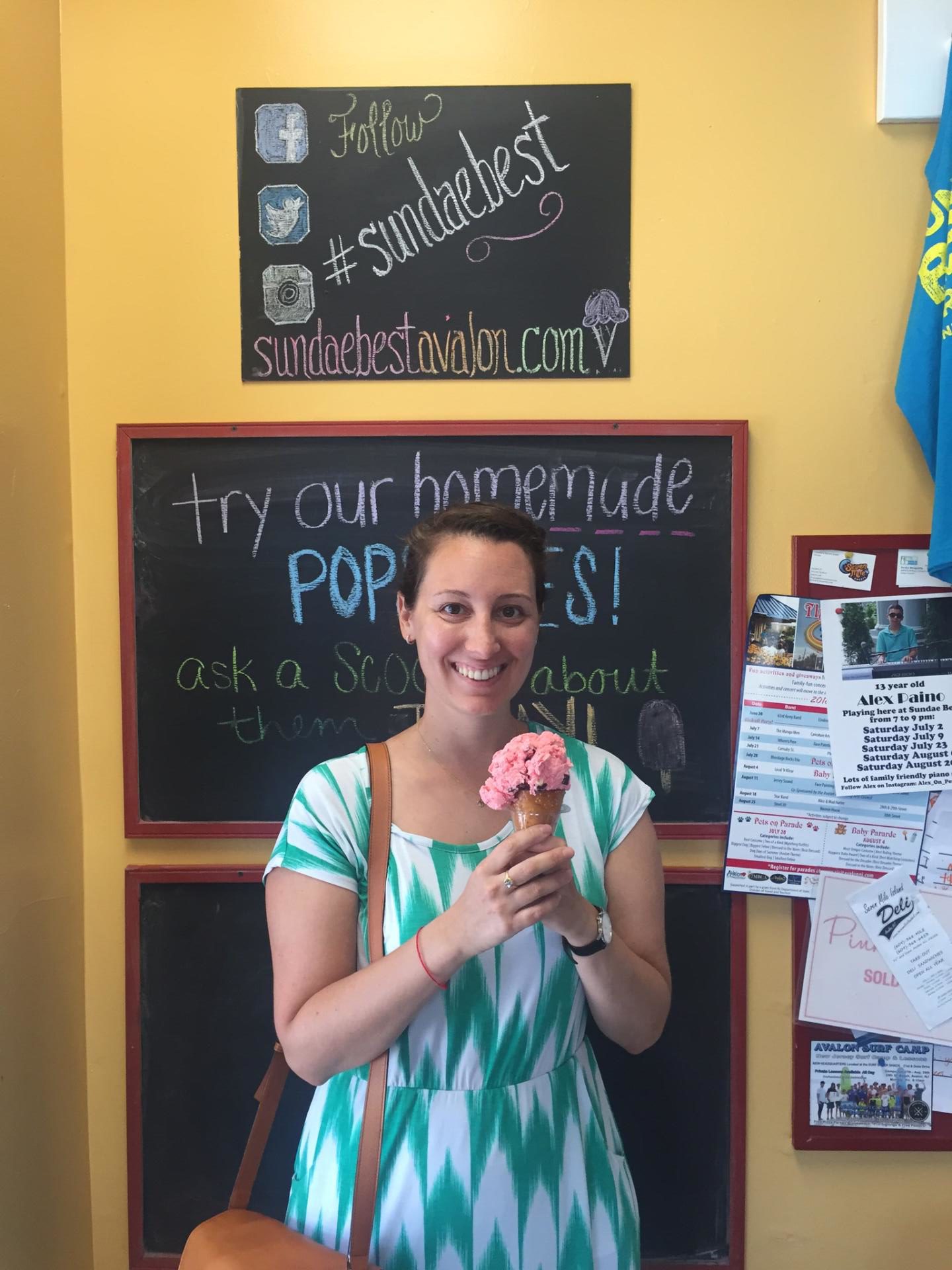 Springers Ice Cream is located right in the heart of Stone Harbor. If you visit on the weekend in the evening, be prepared to wait in a long line. But not to worry, the line moves pretty quickly and the ice cream at the end of the tunnel is well worth it. I really love their Chocolate Chip Cookie Dough. It is my favorite. Last year I got it on a pretzel cone! It was so delicious!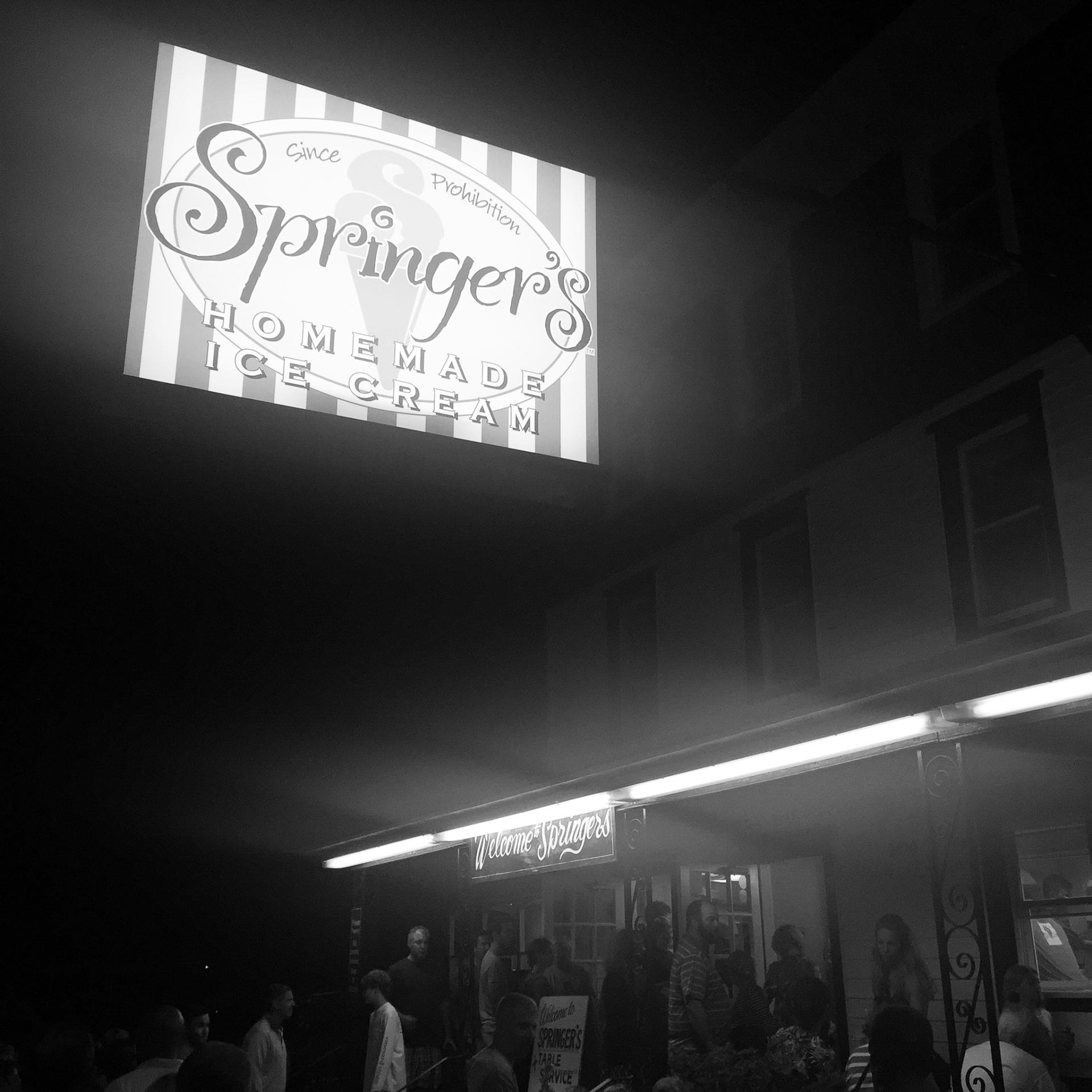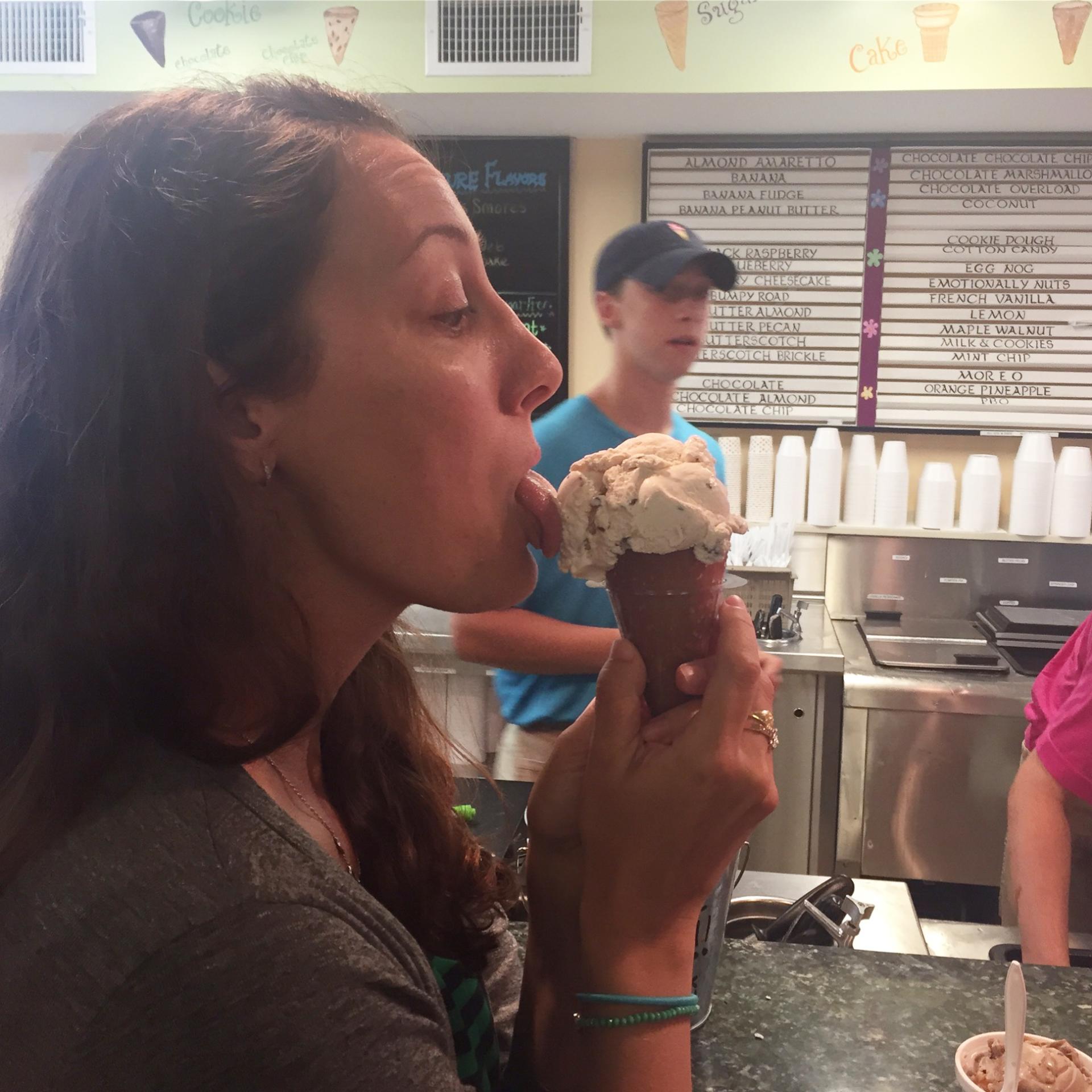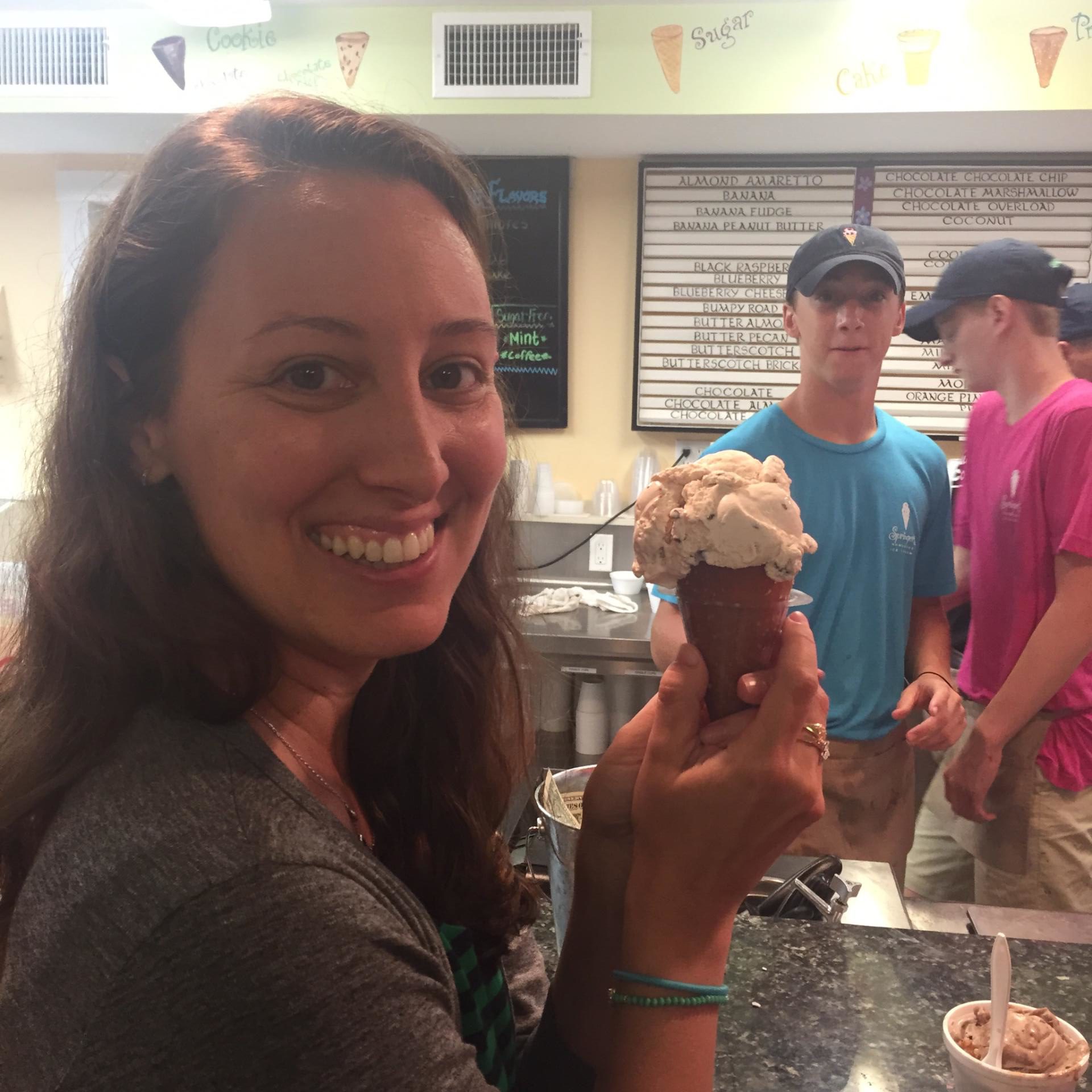 League Shore is one of my favorite shops in Stone Harbor. It is my one stop shop for Stone Harbor tee shirts, tanks and shorts. Last year I picked up a Stone Harbor tee and it has become one of my favorite tee shirts. The material that they use is so soft and comfortable! This year I snagged a Stone Harbor tank top and a pair of comfy shorts. I cannot wait to wear them in Maui next week!
So much seafood by the seashore! On our last night in Stone Harbor last year we had dinner at Quahog's Seafood Shack. They have a cute patio in the back that is covered. When we entered the restaurant I fell in love with all of the shore decor! Boats, buoys and fishing hooks everywhere!
While I don't remember exactly what we ordered (it was a year ago, after all, and, unfortunately, I didn't have the forethought to take any photos of our food), I do remember that everything that we had was delicious! They have such a great menu with lots of Jessica friendly options. The ambiance was great too. Very chill and relaxed. If we were down there for longer this year I am sure we would have had dinner there.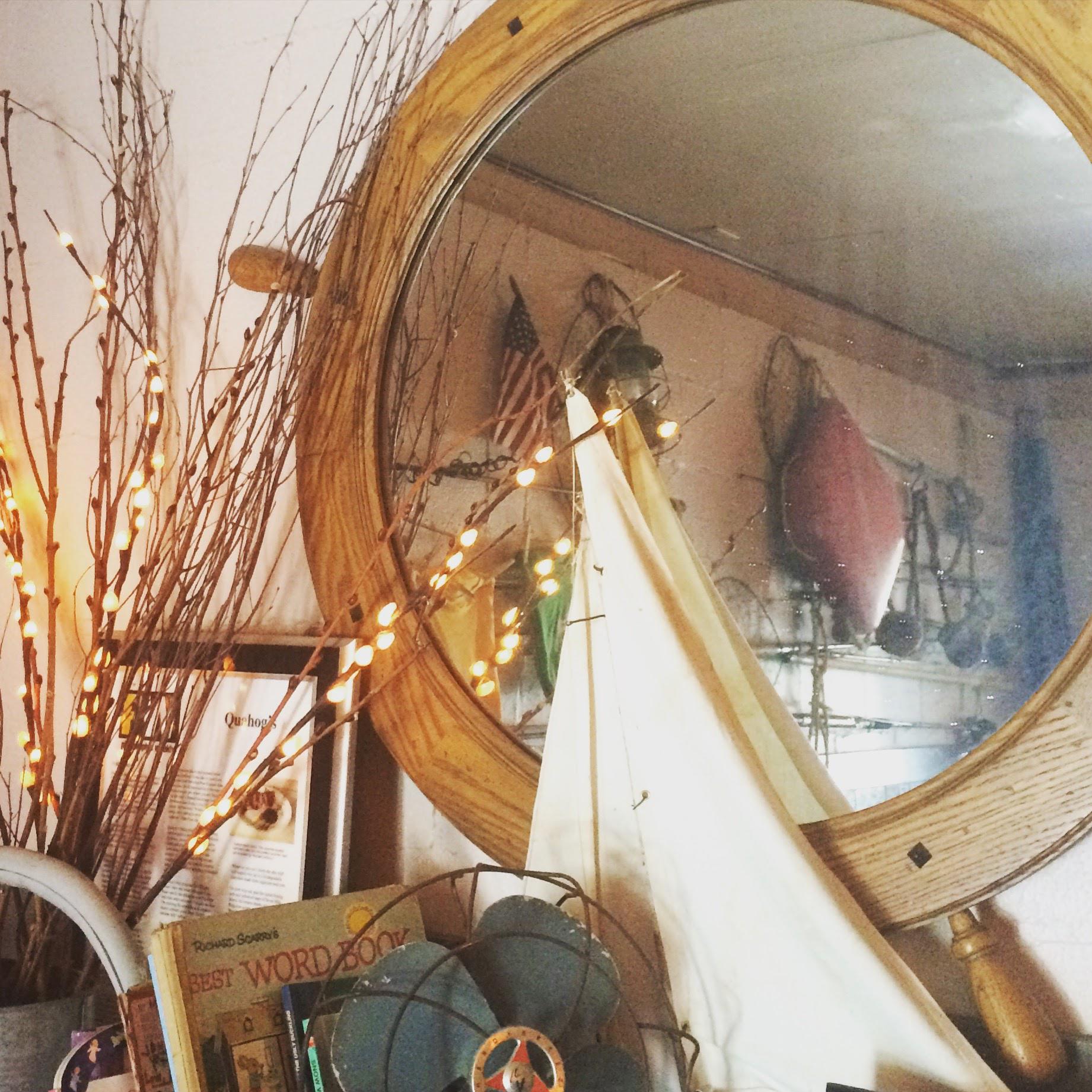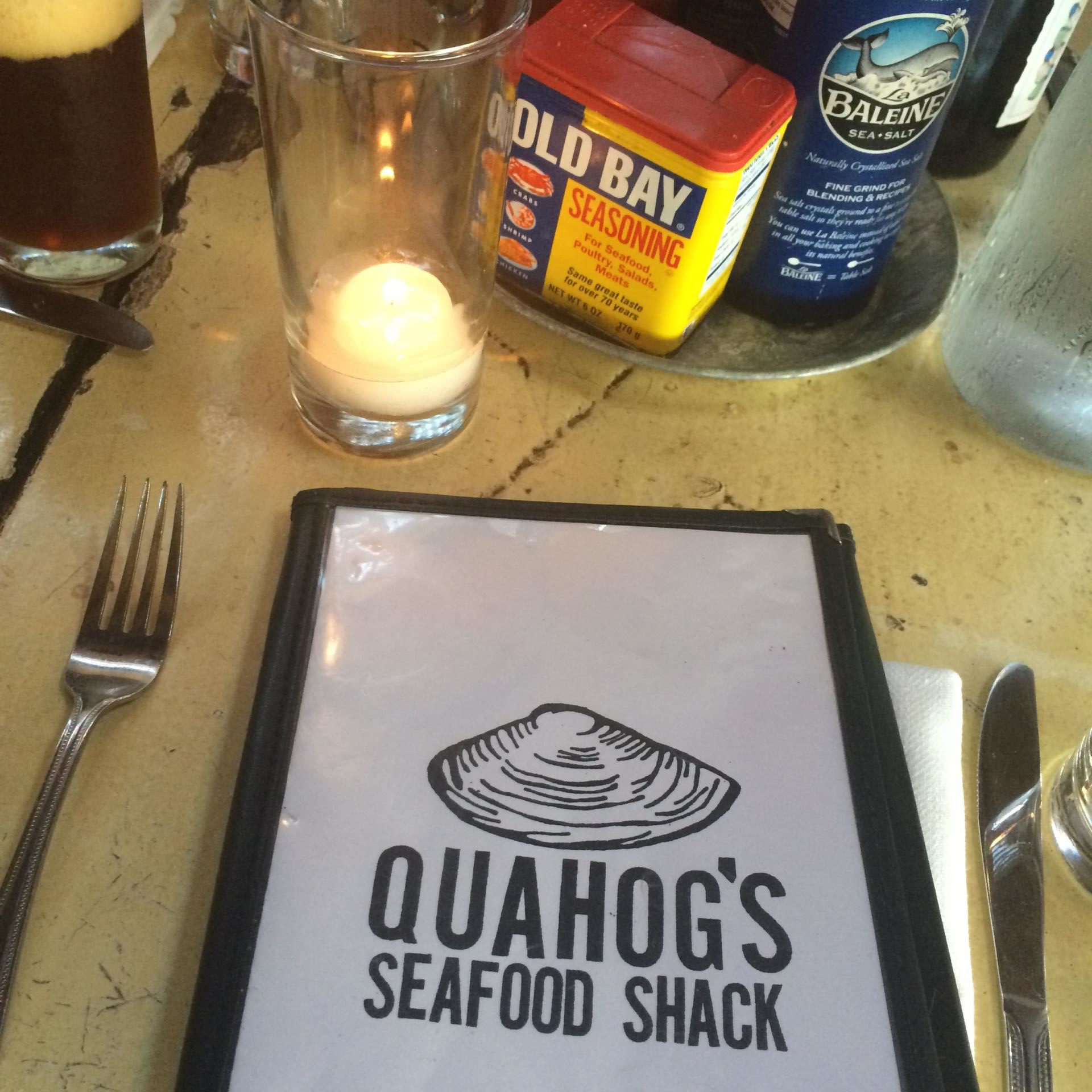 Stone Harbor Farmers Market and RSK Doughnuts 
Every Sunday during the summer, Stone Harbor has a farmers market in the parking lot across the street from the Stone Harbor Library. It is actually directly underneath the big Stone Harbor Water Tank.
Side Note: I am obsessed with Water Tanks and how they occasionally serve as cell towers. The Stone Harbor Water Tank has antennas all over the place. I love it!
Now on to more about the Farmers Market. They have some amazing vendors including Clinton Conover Farms, Philly Bill's Dills, The Nutty Professor, Painted Pie, Gaiss' Meat Market (they sell bacon on a stick!) and RSK Doughnuts. My favorites are the pickles and donuts, of course. Last year the mini donuts came with the delectable peach compote on top. Oh lord were those delicious. This year we ordered a bag of cinnamon sugar donuts and I may or may not have eaten all of them. By myself. How about that summer diet?!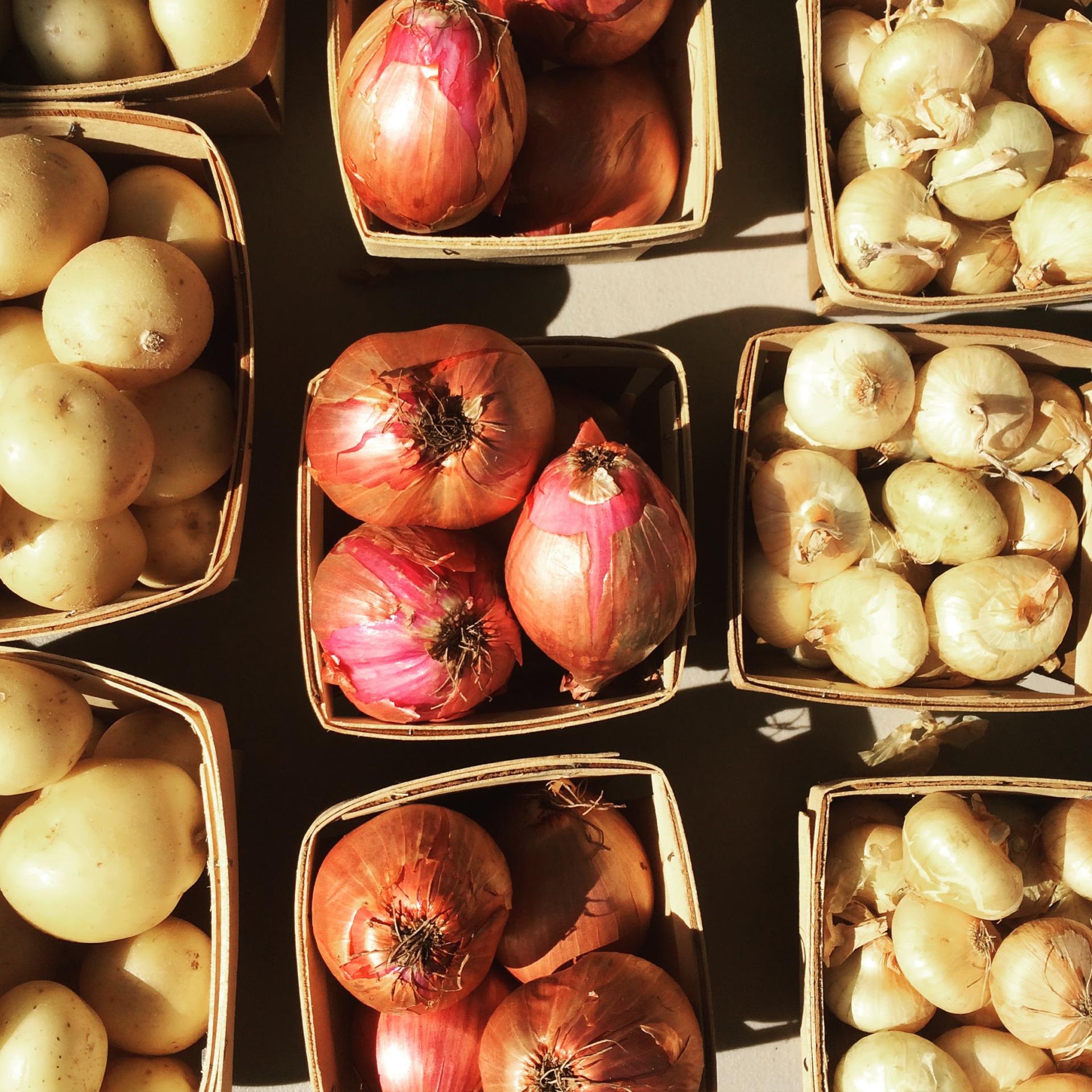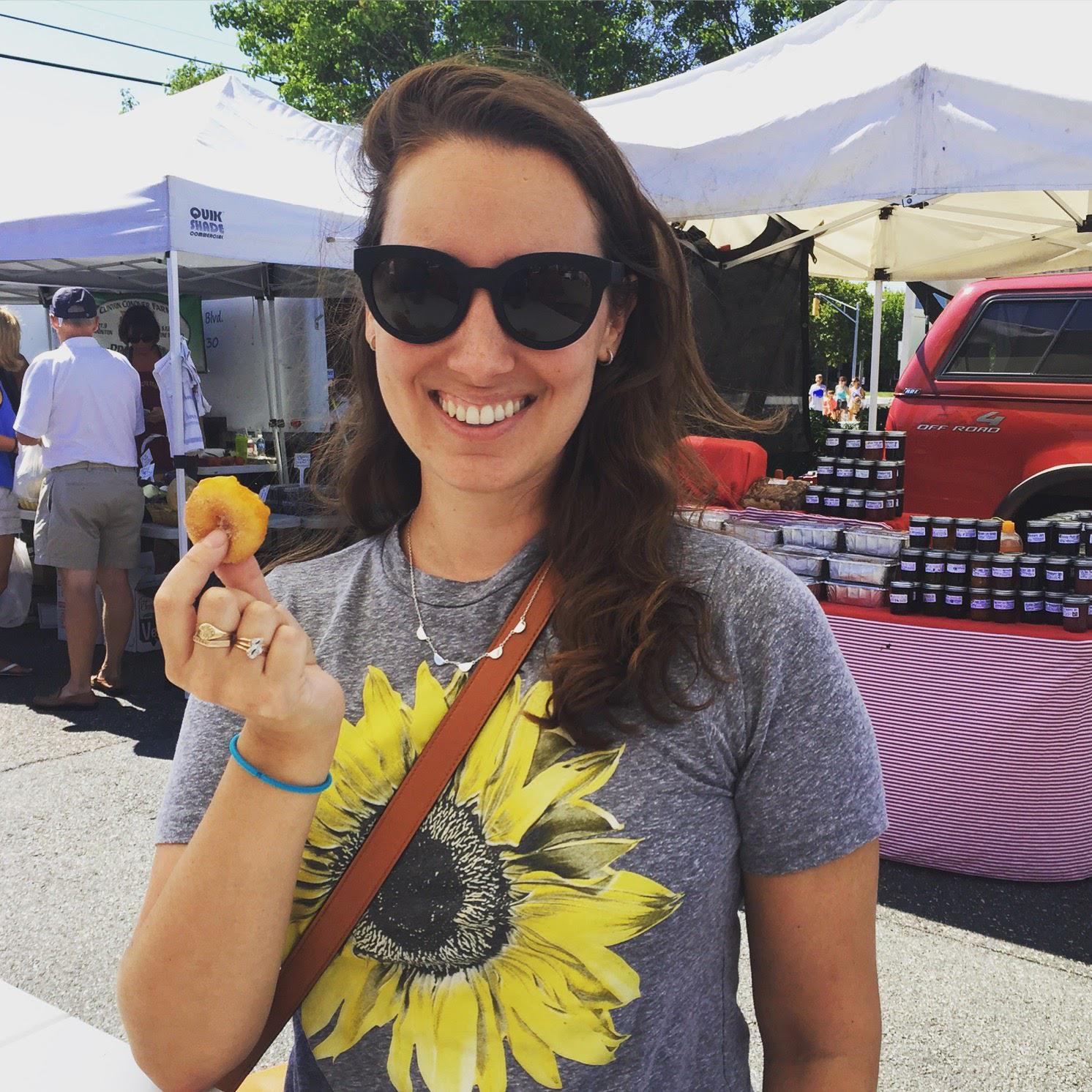 Shirt: Urban Outfitters, Bag: Lo & Sons, Necklace: Stella and Dot, Rings: Ariel Gordon Jewelry, Sunglasses: Toms