Remember those figs that I picked up from the Clinton Conover Farm Stand down by the shore in Stone Harbor? They were perfectly plump and beautiful!
I was struggling with what to do with them, and then thought, if I roasted the figs, they would taste great with some Trader Joe's Creamy Toscano Cheese Soaked in Syrah. Then, I thought that rosemary would work really well with the fig and the cheese. And it did. They were perfection! The figs just melt in your mouth. They are such a nice addition to my cheese plate!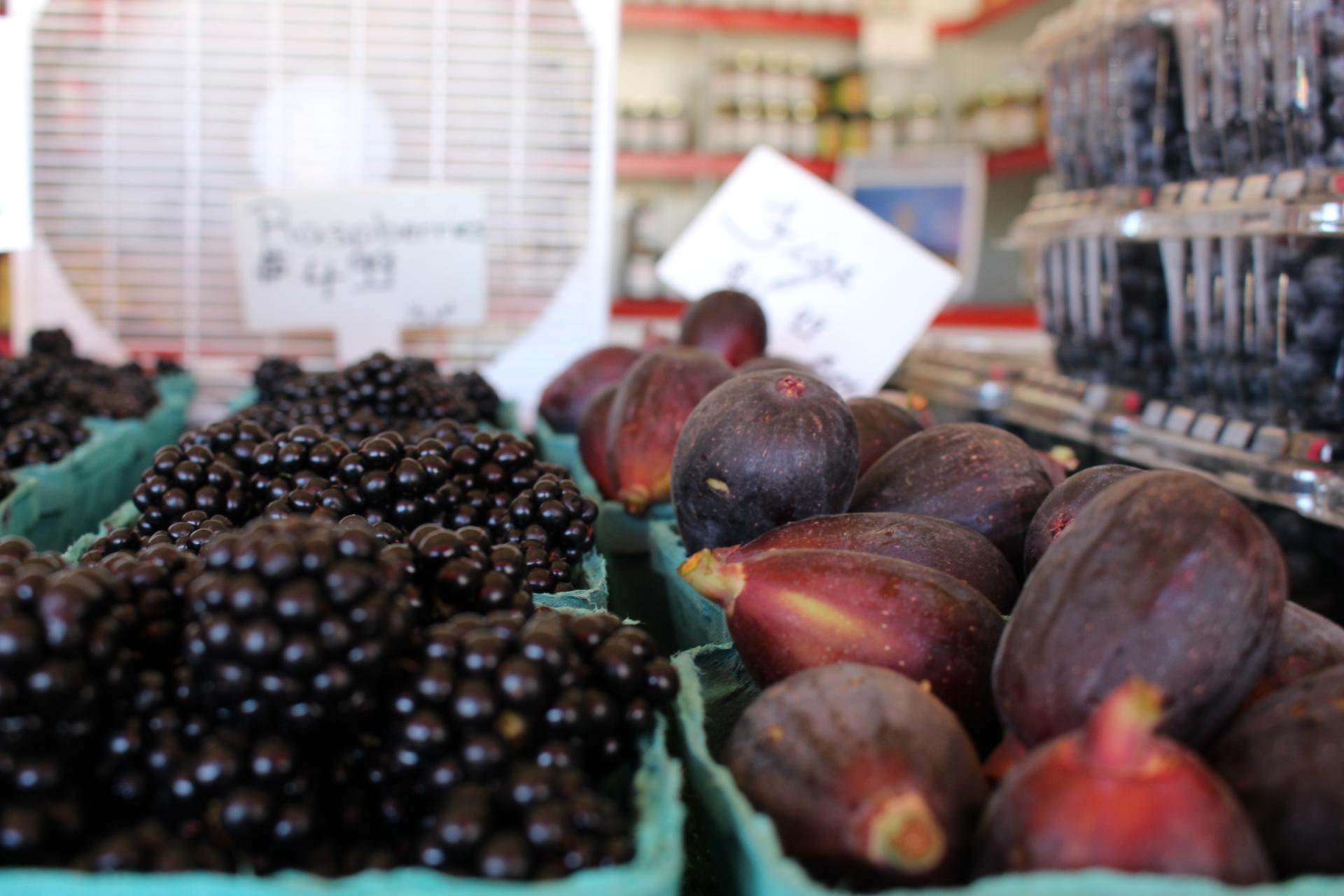 From the Farm to My Table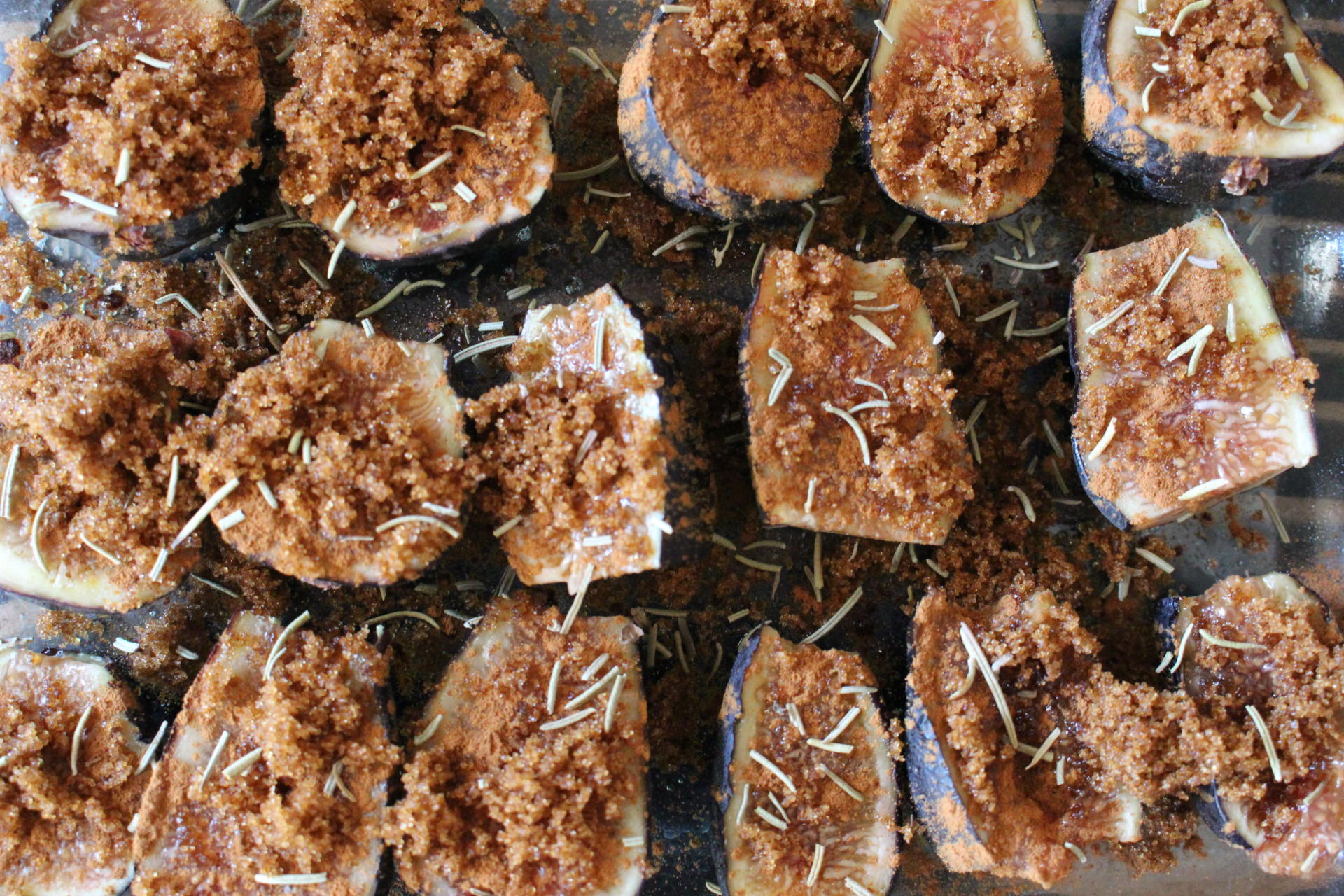 Before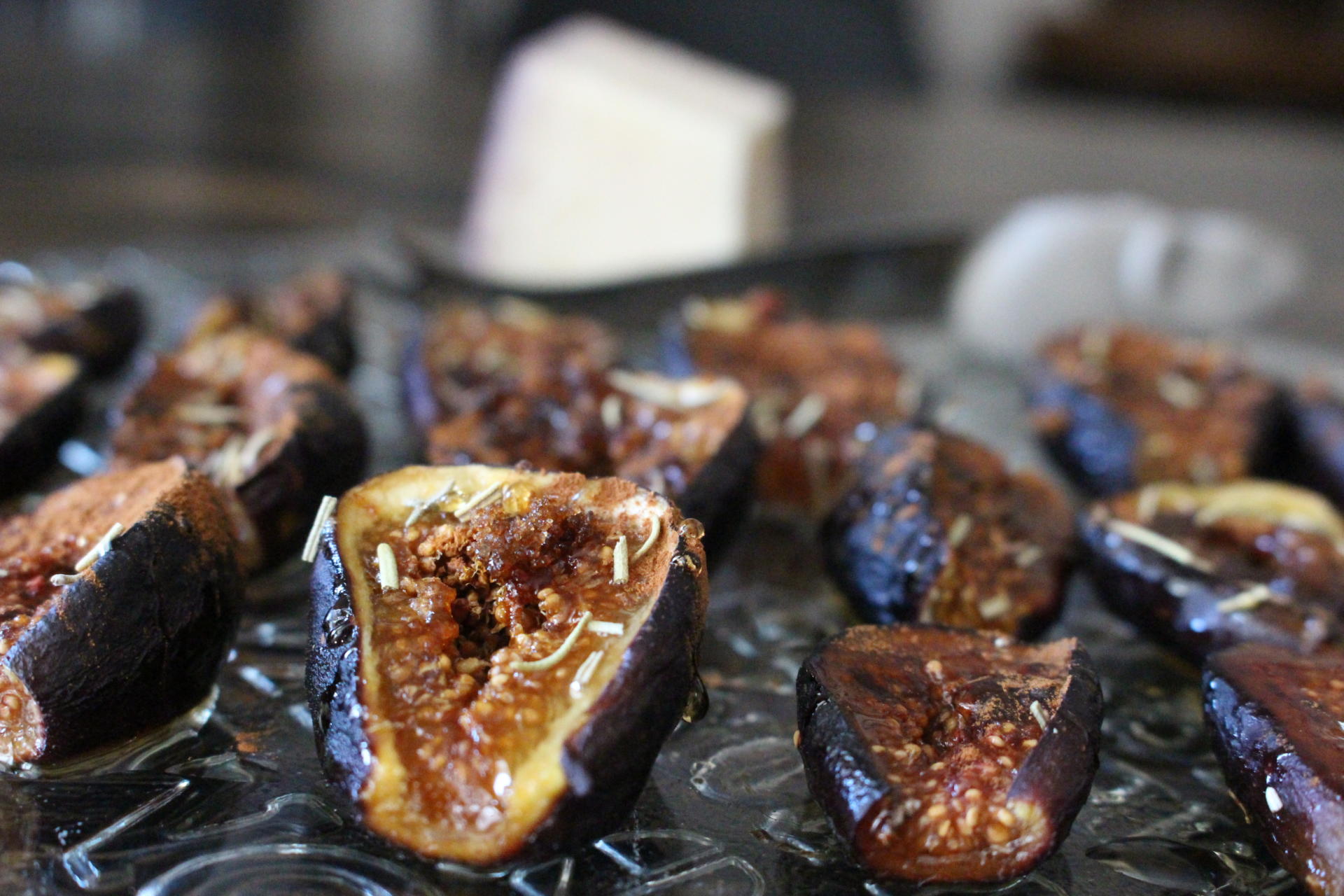 After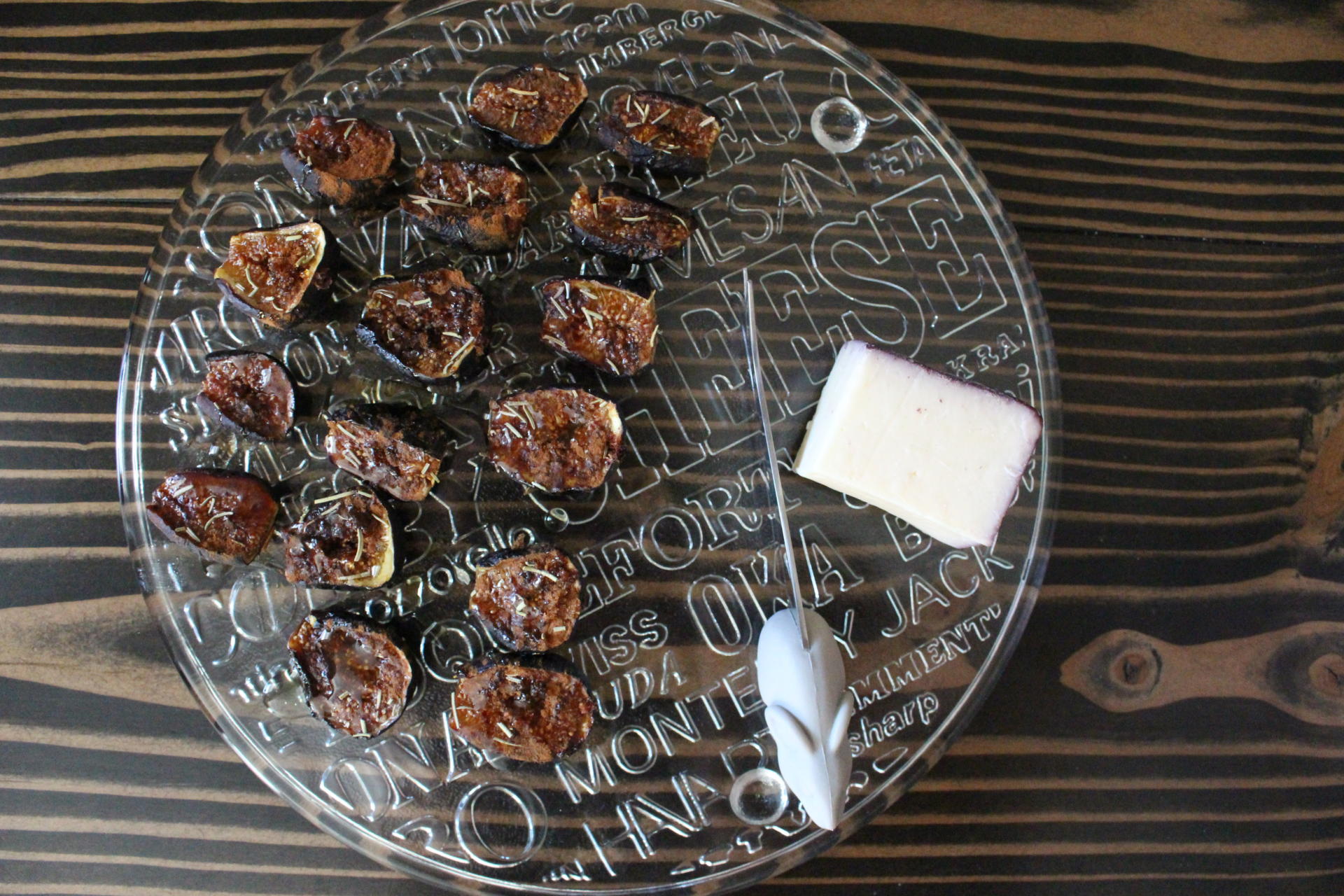 Cheese Board: Vintage, Cheese Knife: Fred and Friends
Ingredients:
Fresh Figs, sliced in half
Brown Sugar, 1 tablespoon
Cinnamon, 1/2 teaspoon
Dried Rosemary, 1 teaspoon
Honey or Agave, 1 tablespoon
Directions:
Preheat the oven to 350 degrees Fahrenheit.
Place the figs in a PAM greased baking dish.
Sprinkle the brown sugar, cinnamon and rosemary on the sliced figs.
Roast in the oven for 30 minutes or until the figs are tender.
Cool for 15 minutes.
Once cool, remove from the baking dish and place on your serving platter. Drizzle with honey or agave right before you are ready to serve!