Pizza. One of our favorite food groups. We have been on a mission to find the best pizza in our neighborhood. That means a lot of pizza date nights. There is nothing wrong with that! A few weeks ago E and I tried Roman Gourmet in Maplewood. They have a BAKED ZITI STUFFED SLICE! Yes. Capital letters are required. The slice is huge so E and I split one. They serve it with a side of their tomato sauce. HOLY YUM. It is so good! E may or may not have gone back for more and had a buffalo chicken slice which he also said was tasty.
I love pizza almost as much as I love donuts. Hence my tee shirt. You can never have too many soft graphic tees! This one came via Etsy. E and I actually have matching ones (see HERE)! I bought them for us last Valentines Day.
As far as what's for dinner tonight? I sure hope it's pizza!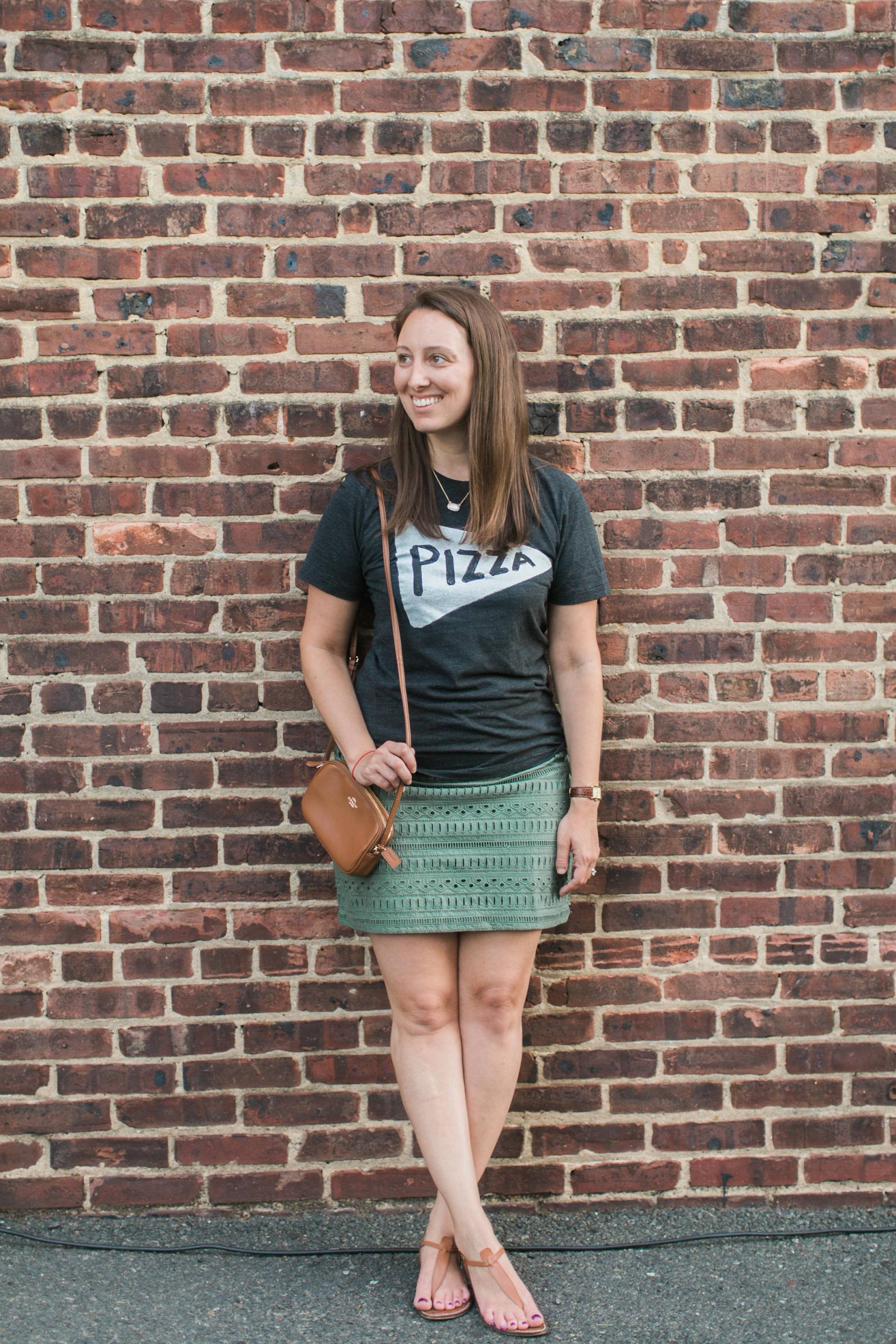 Shirt: Etsy, Skirt: Gap, Shoes: Sam Edelman, Bag: Coach, Necklace: Nordstrom, Watch: Cartier (vintage, similar HERE)