Last year, my sister in law gifted E with a certificate to Brushstroke in New York City for his birthday. We were on a HUGE sushi and Japanese food kick post Japan (see more details about our trip HERE, HERE, HERE and HERE) and she had heard AMAZING things from a friend about Brushstroke. We finally had a free weekend, so I made a reservation for us on OpenTable. After a quick train ride into Penn Station and a ride downtown on the subway, we were there!
Brushstroke is a joint venture between David Bouley, acclaimed chef and restauranteur, and Japan's top culinary school, The Tsuji Culinary Institute.  Brushstroke serves a kaiseki style or a progressive style Japanese meal. Their menu changes seasonally, and they use "fresh ingredients to build a progression of flavors and sensations, with courses designed to be beautiful, delicious and surprising."
Upon arrival, we were seated right away. I love when a restaurant can immediately seat a reservation!  After carefully reviewing the set menu choices, we made our selections. First things first. We started with a cocktail! As dishes came out to the tables around us, we started to get excited and anxious for our meal's arrival. We were not disappointed! Each dish was more beautifully presented than the next. The plating was absolutely stunning! Every ingredient on the plate had a purpose, both for flavor and aesthetics. Each course built on the next. While each course appeared small on the plate, they all packed a huge flavor punch.
The dishes that stand out in my mind, now weeks later, are the Japanese Cucumber cocktail, the Grilled Norway Aurora Salmon, Saiko Yaki and Trout Caviar and the Smoke Salmon Sasanoha Sushi with Sawara Yuzu Ponzu. E's favorite dish by far was the Soft Shell Crab Tempura with Soba Noodle. He STILL hasn't stopped talking about it. See below for photos of everything we ate.
After making it through four delicious courses, we didn't think we could eat anything else…and then we saw that they had matcha ice cream with a white chocolate and saki affogato. Of course we had to order it!  E loves all things matcha. They also surprised E with a tea pudding for his birthday. One cocktail, four courses and two desserts. We were full!
I couldn't imagine eating anything else…that is, until we arrived in Brooklyn for our chocolate tour. More details on that coming to the blog next week!
Next time we visit Brushstroke, we MUST try the omakase with chef Eiji Ichimura. All of the sushi!
Brushstroke – 30 Hudson Street, New York, New York 10013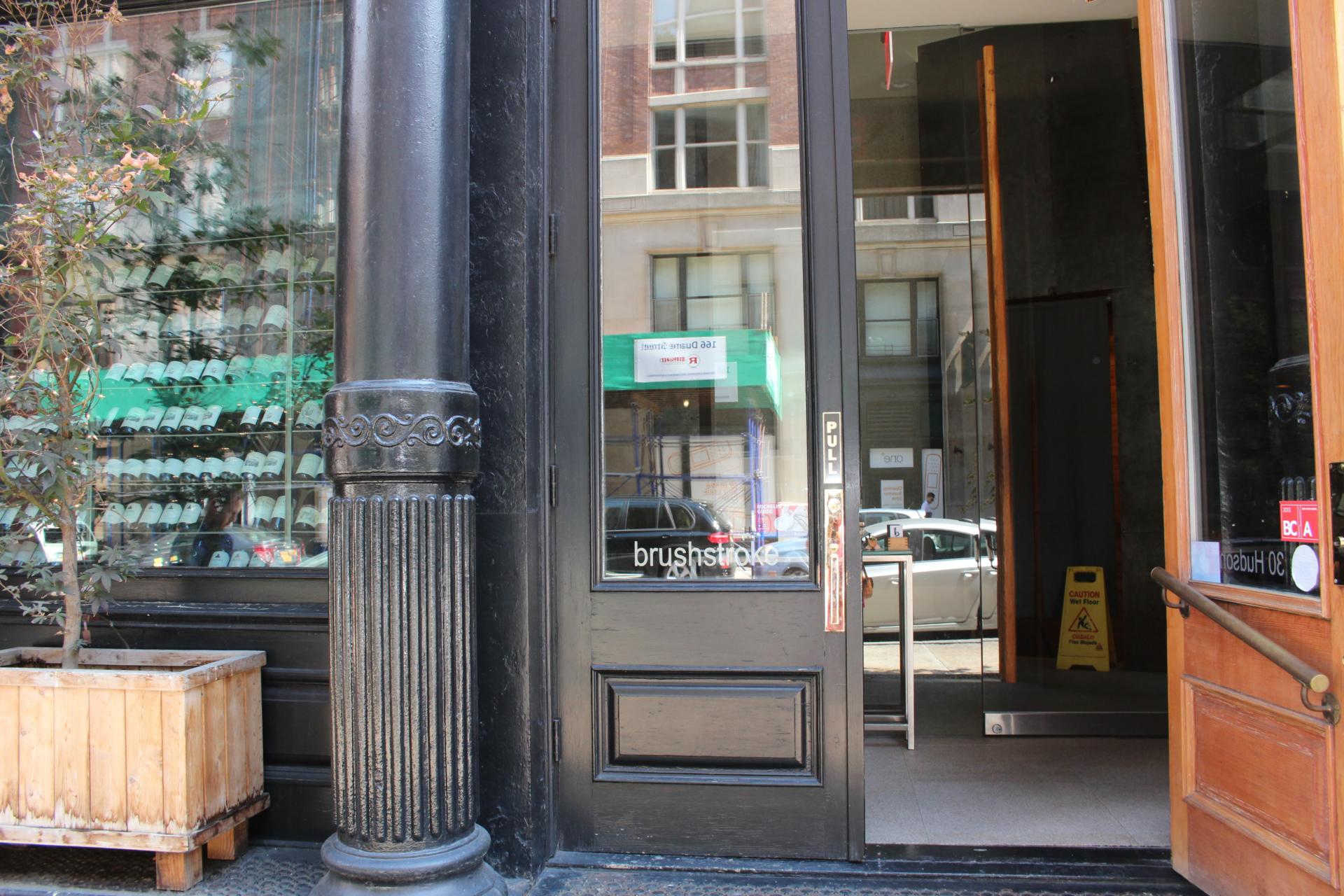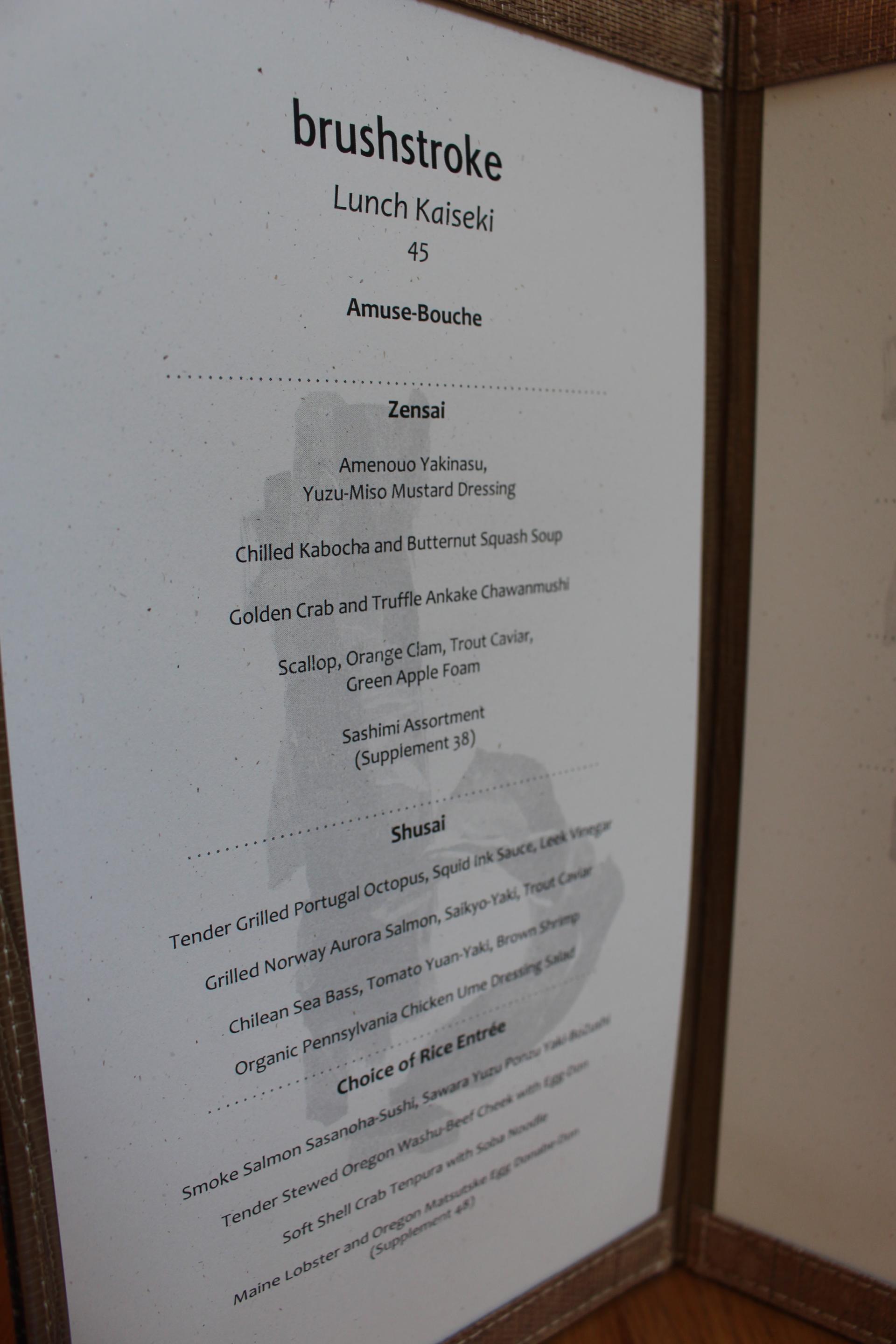 The Menu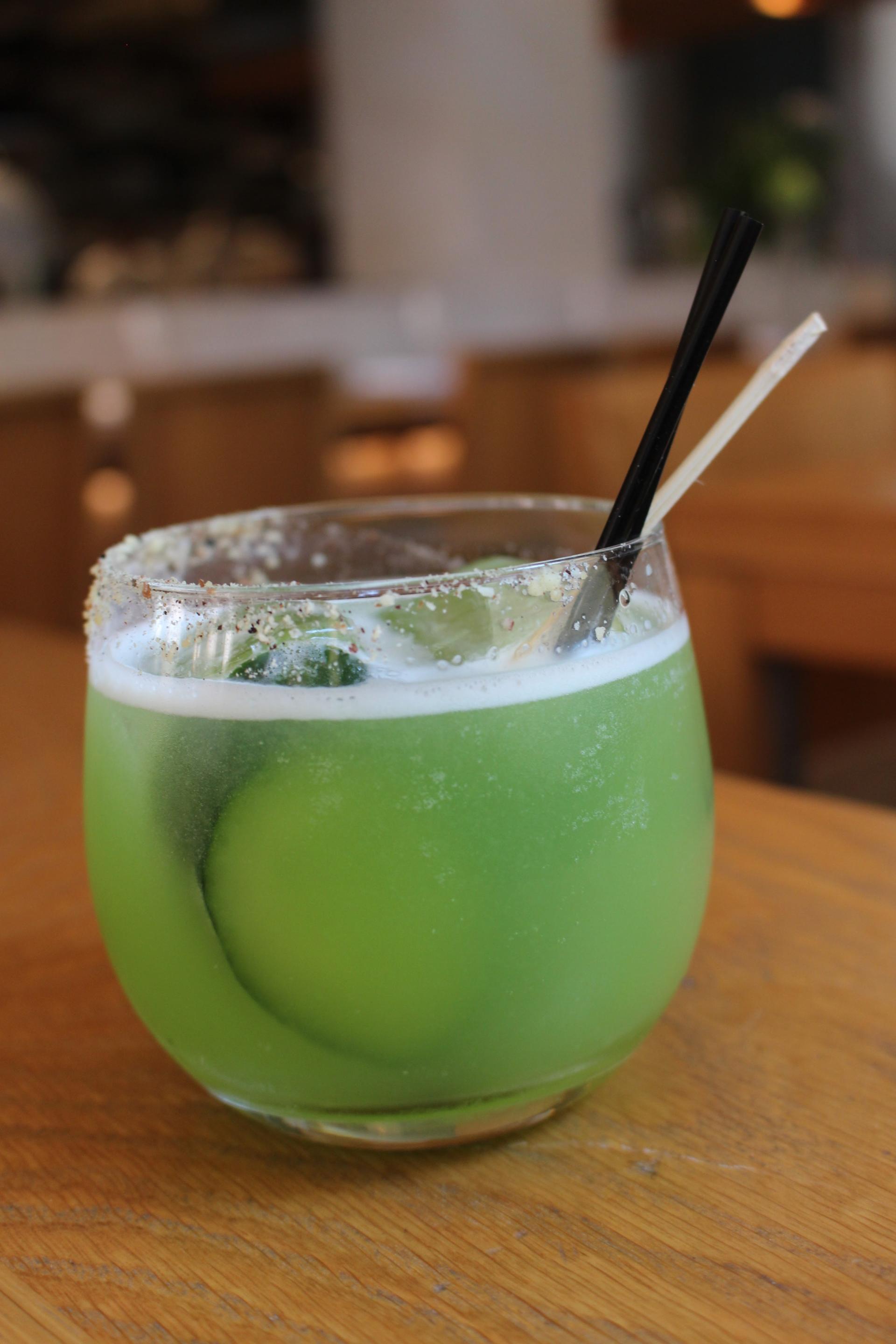 Japanese Cucumber with Greenhook Gin, Lime, Coarse Ground Roasted Almond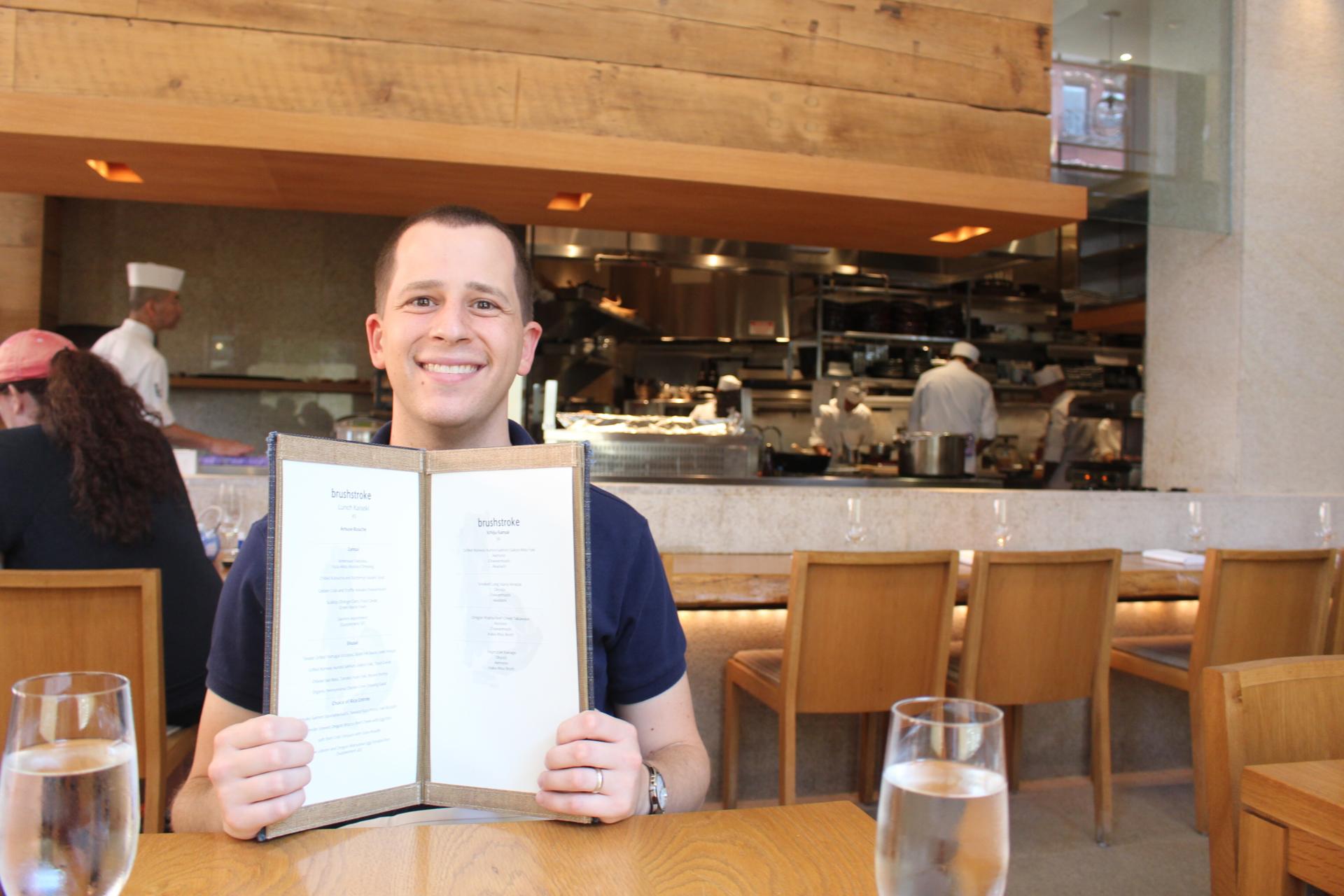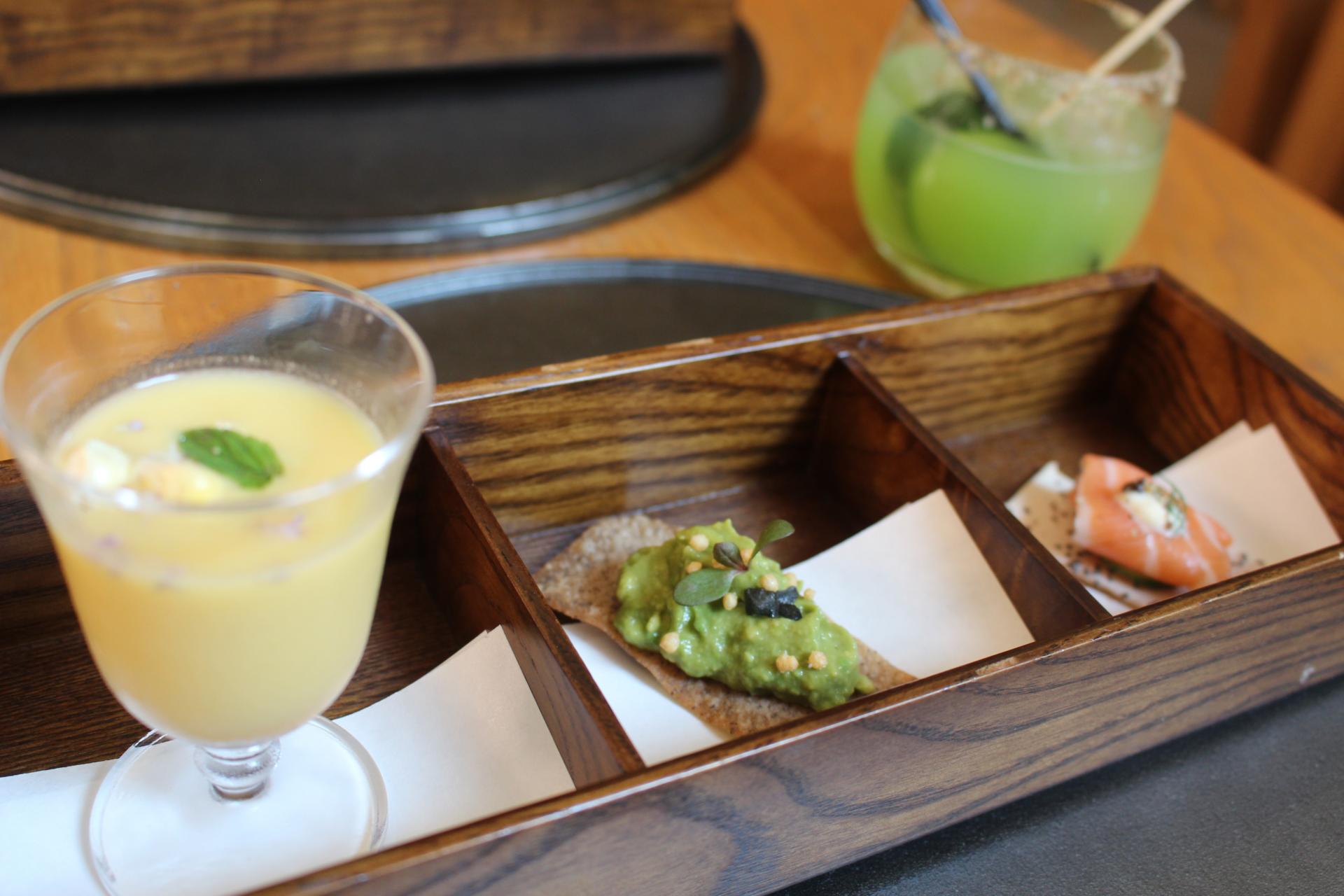 Amuse Bouche – Corn Soup, Avocado on a Chip, Smoked Salmon on Flatbread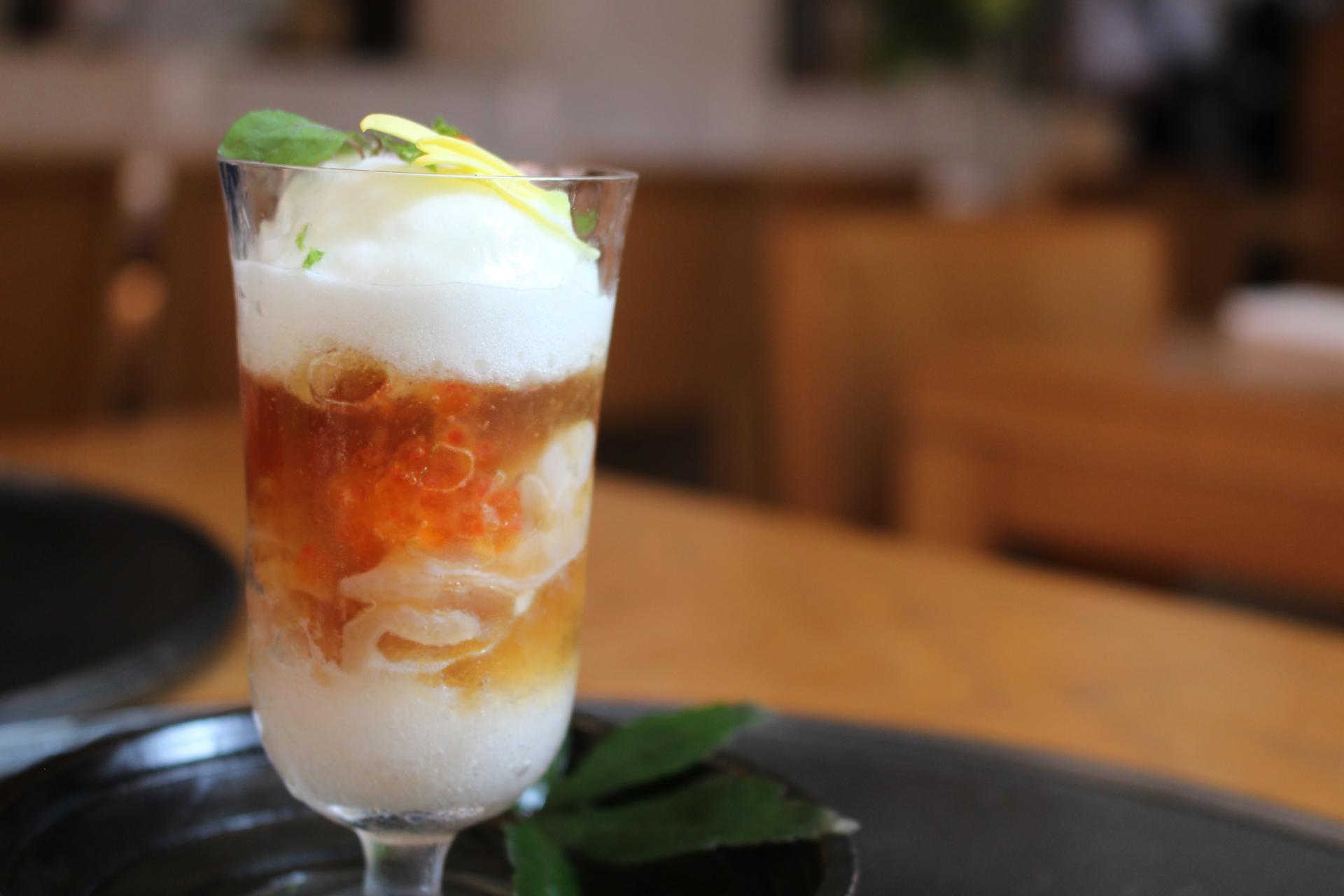 E's Zensai – Scallop, Orange Clam, Trout Caviar with a Green Apple Foam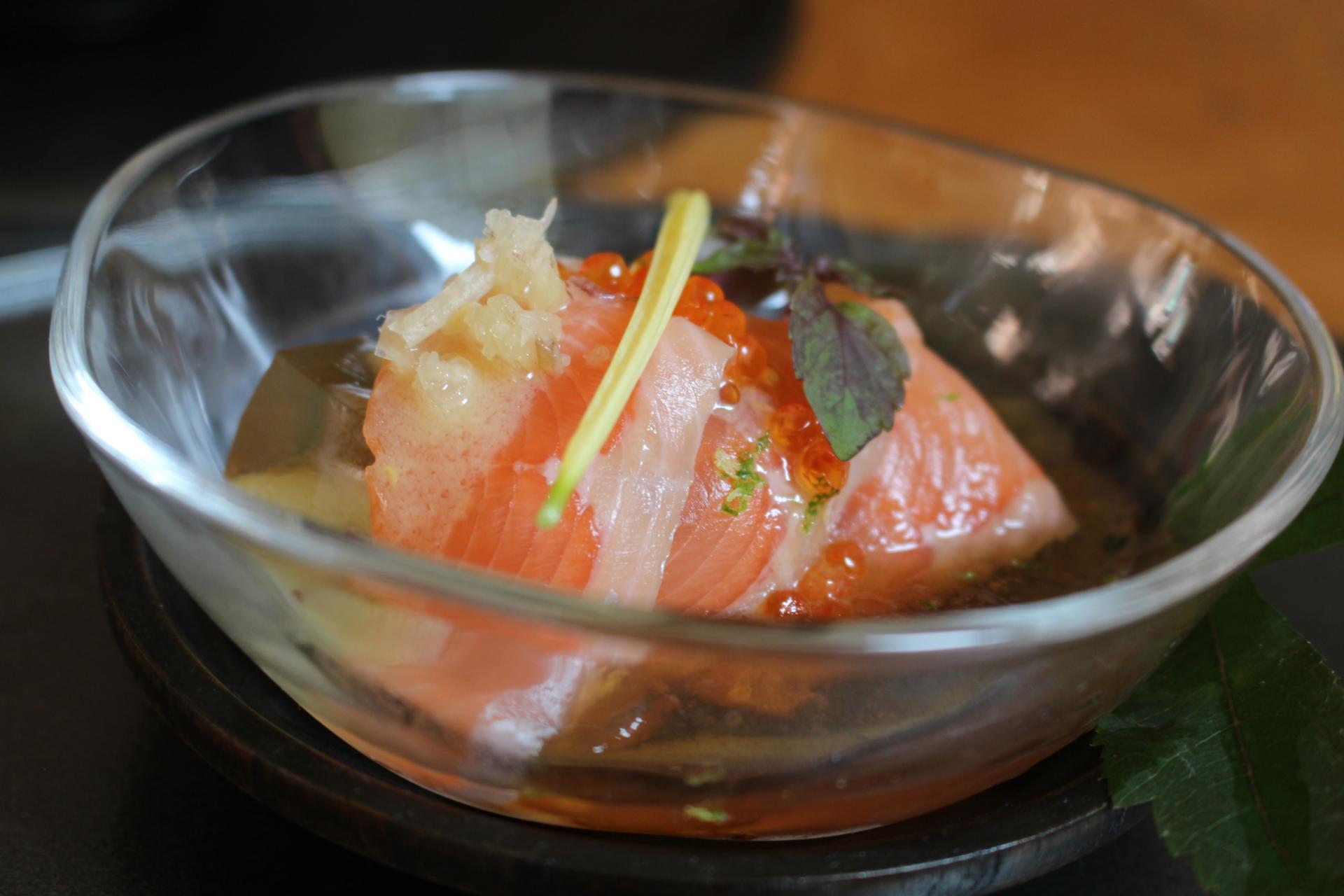 My Zensai – Amenouo Yakinasu with a Yuzu Mustard Dressing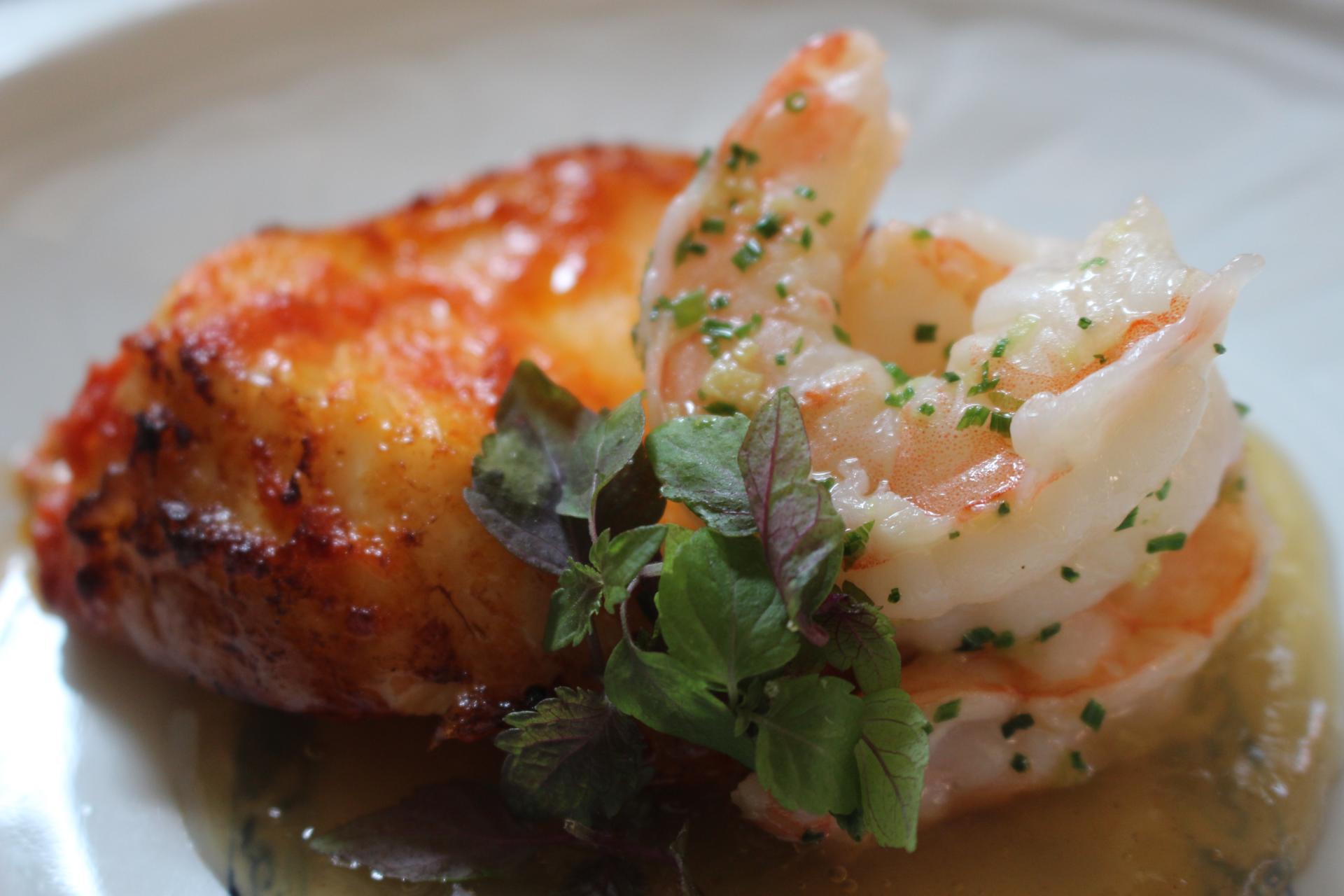 E's Shusai – Chilean Sea Bass, Tomato Yuan Yaki and Brown Shrimp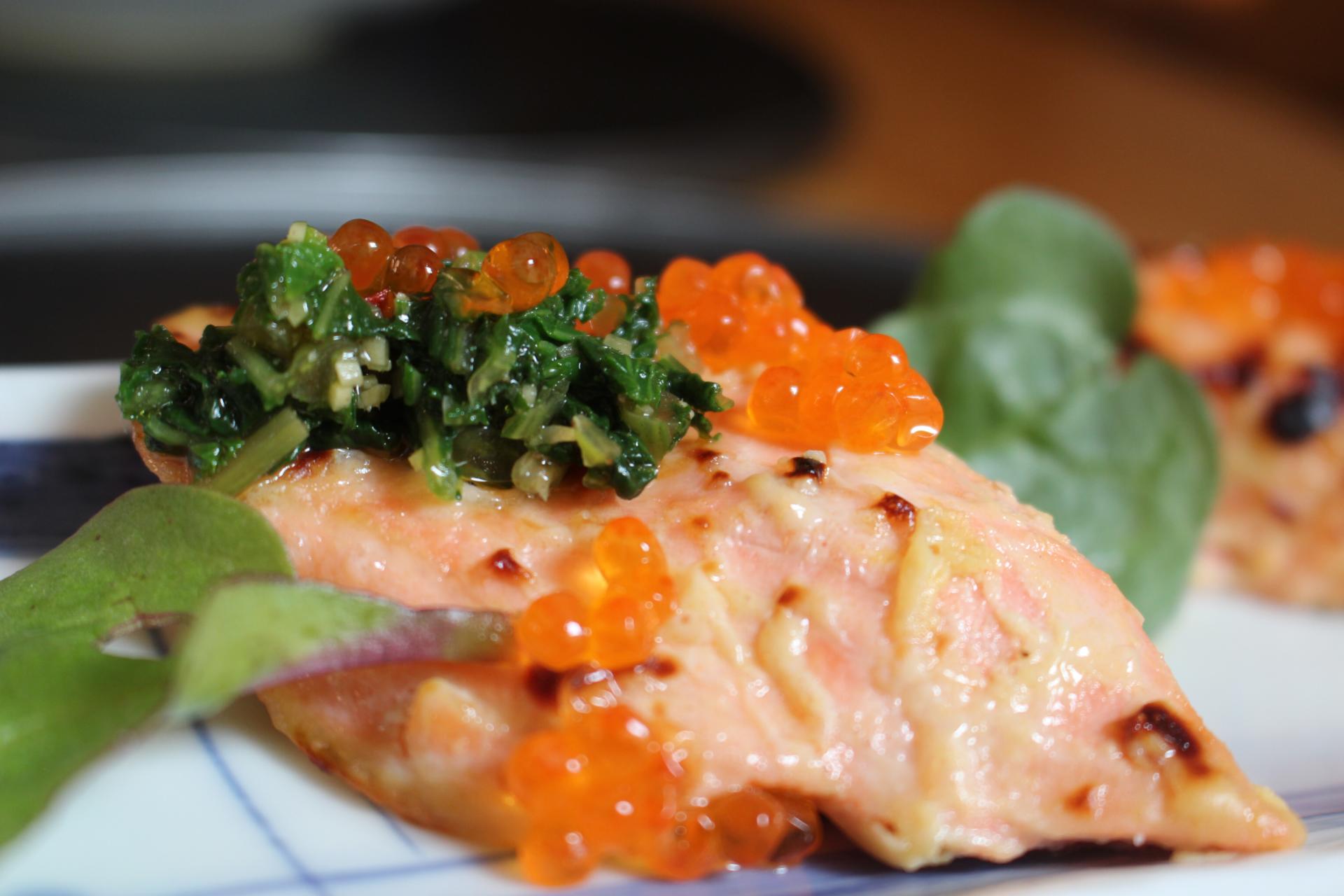 My Shusai – Grilled Norway Aurora Salmon, Saiko Yaki and Trout Caviar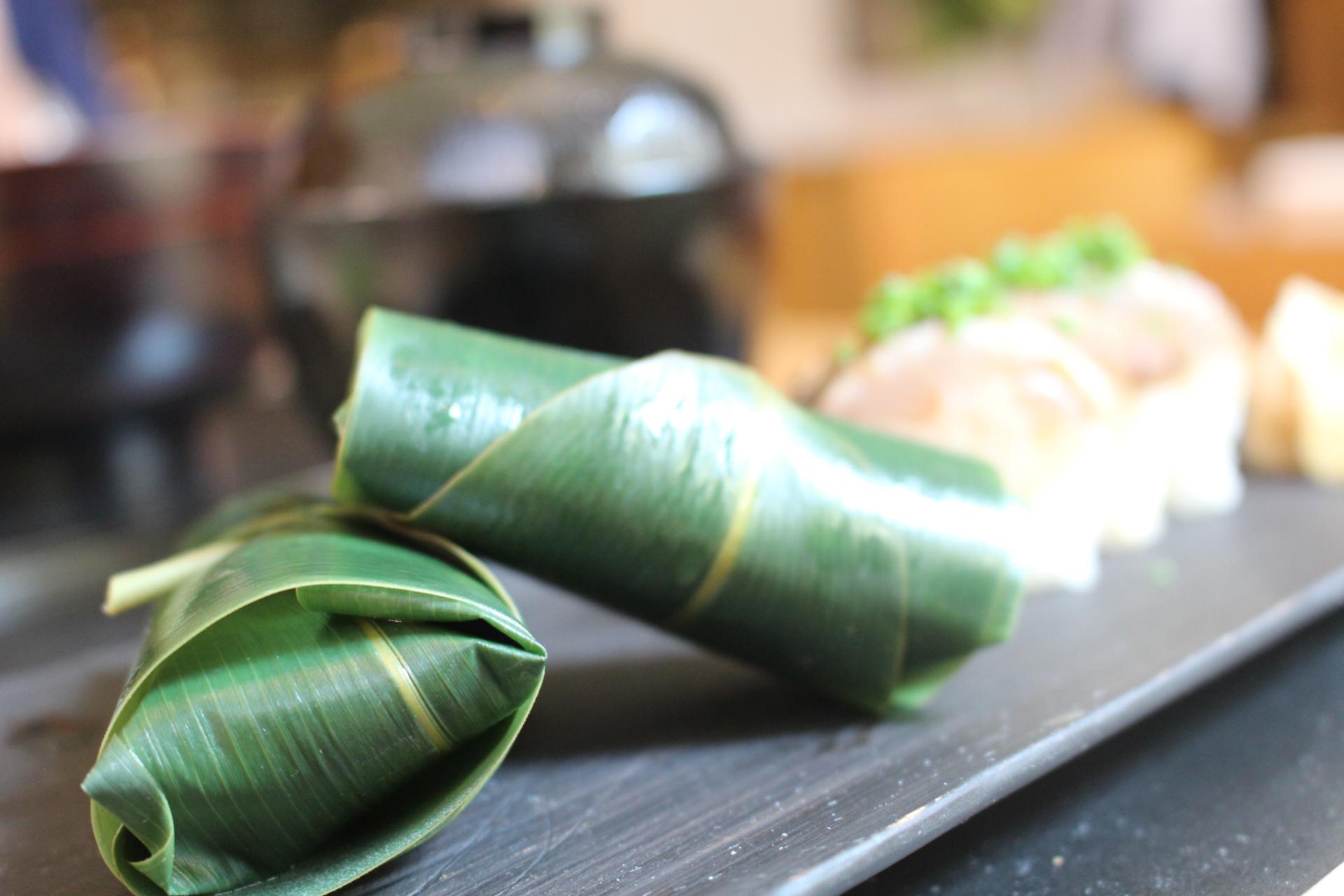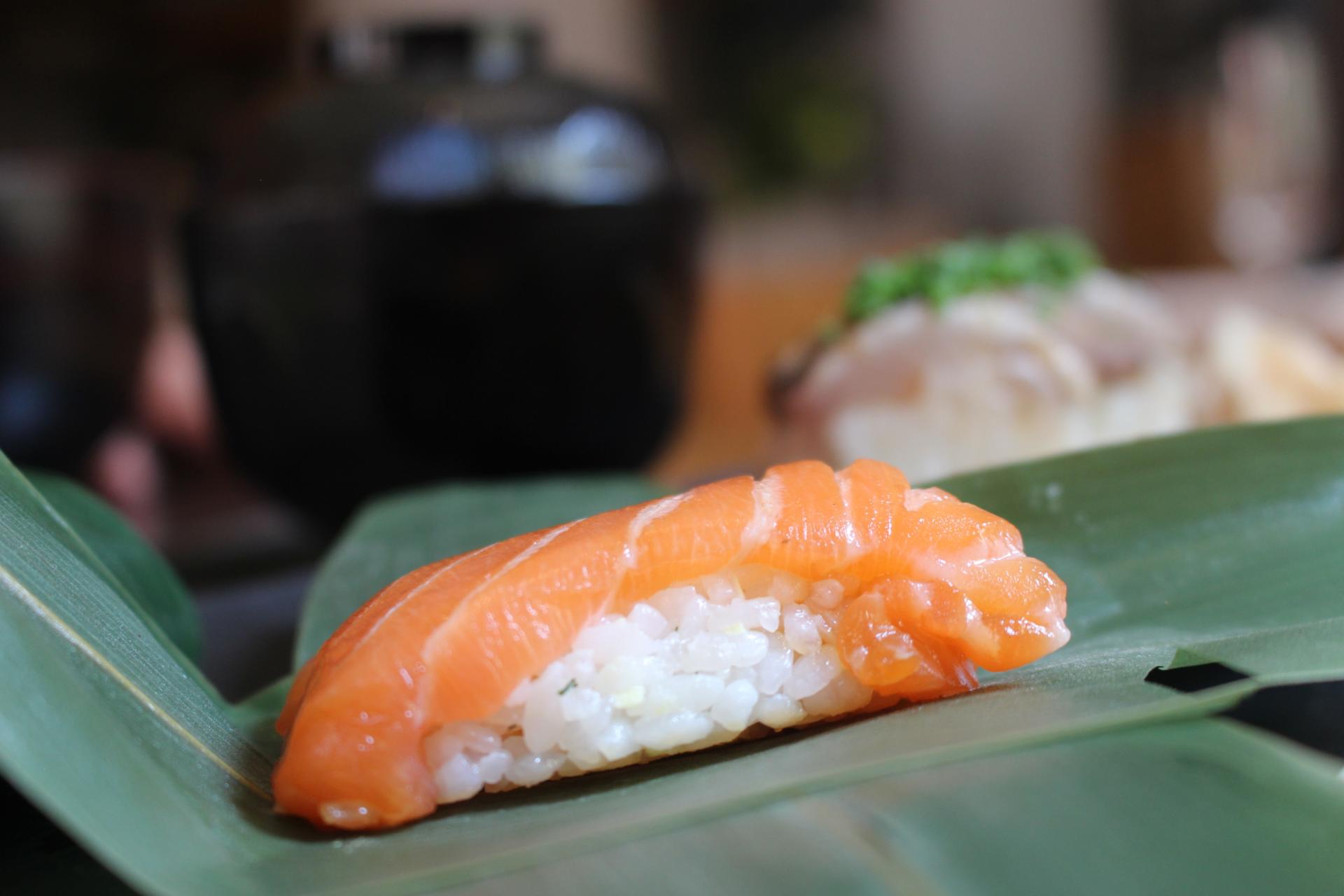 My Rice Entree – Smoke Salmon Sasanoha Sushi with Sawara Yuzu Ponzu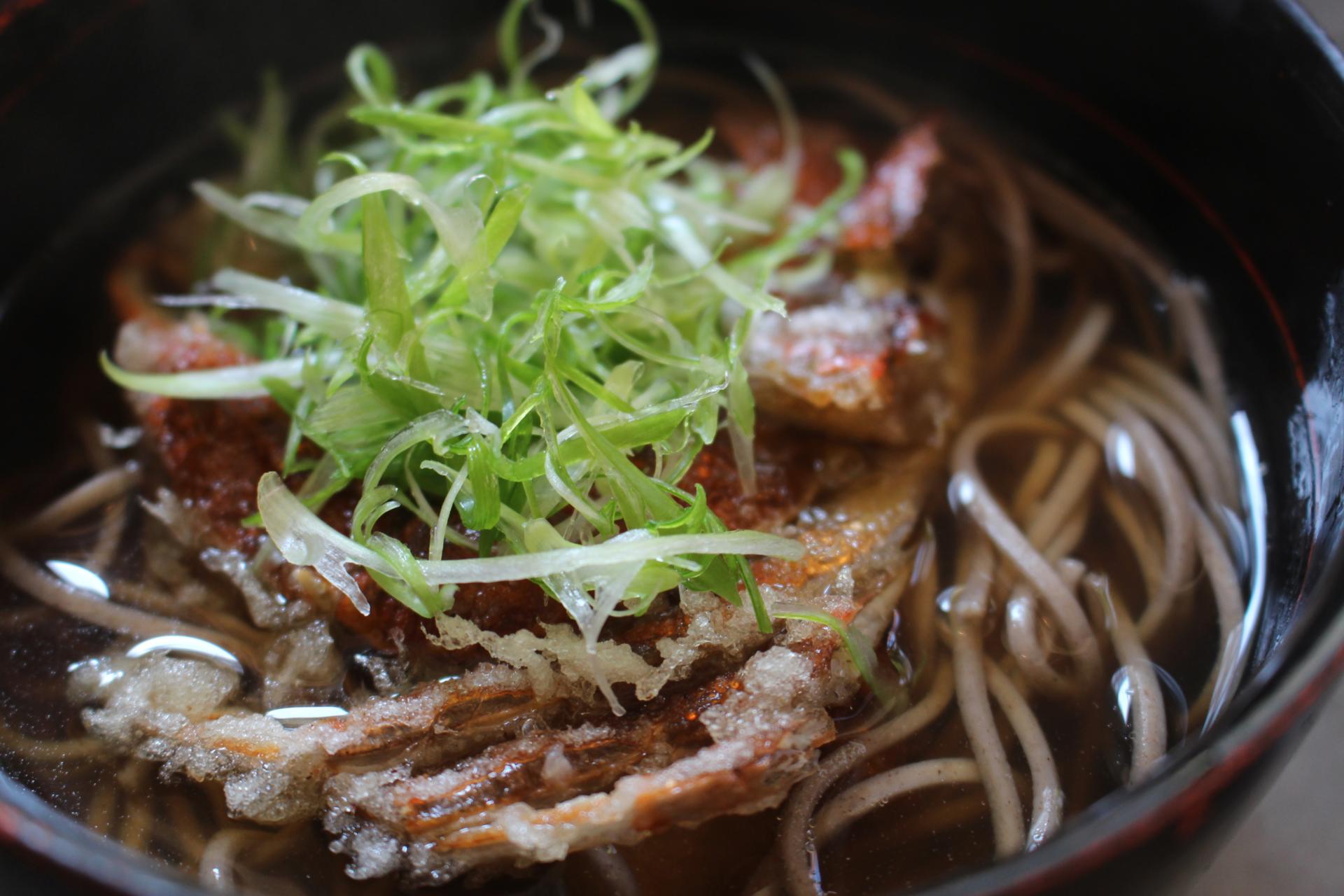 E's Rice Entree – Soft Shell Crab Tempura with Soba Noodle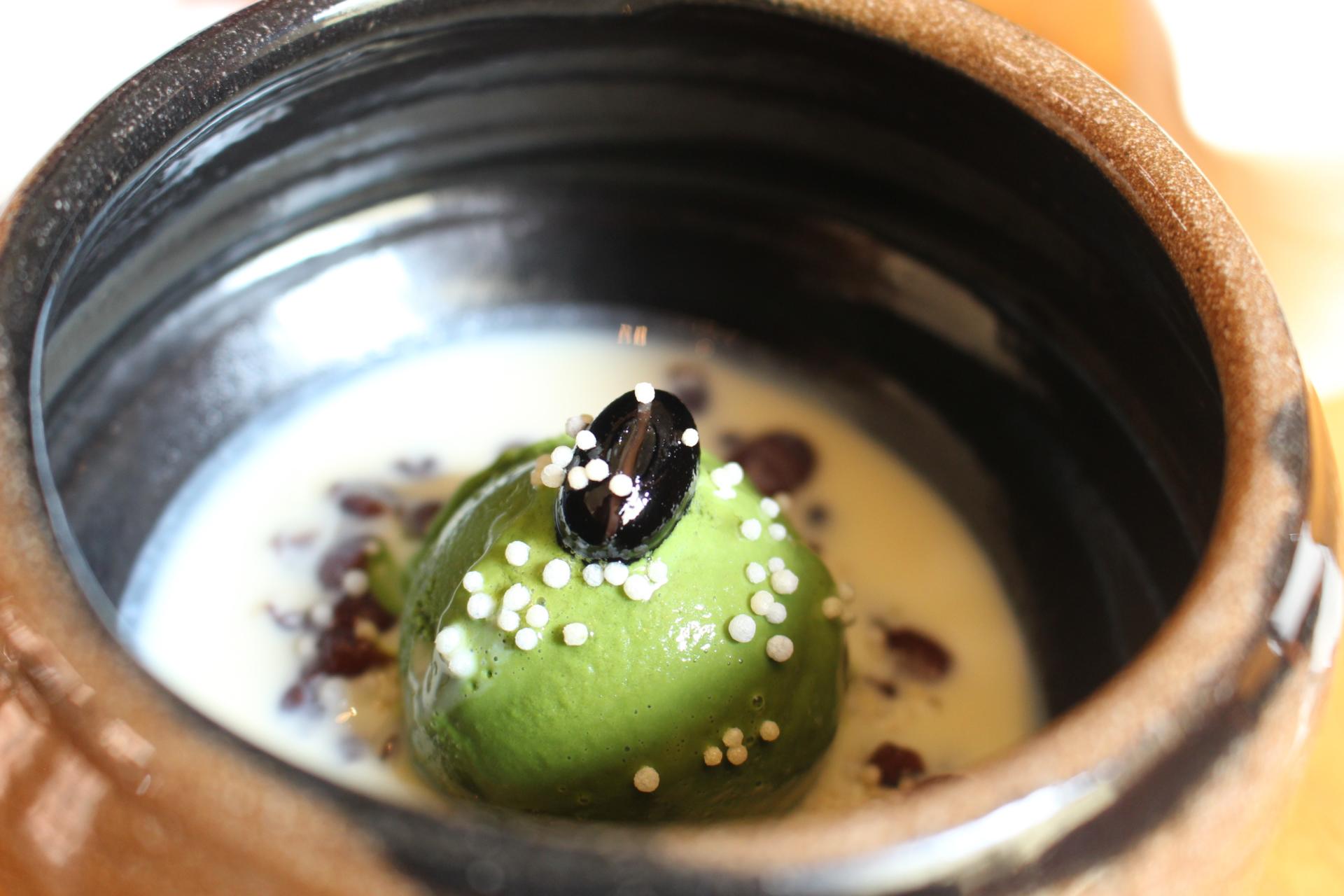 Matcha Ice Cream with White Chocolate and Nigori Sake Affogato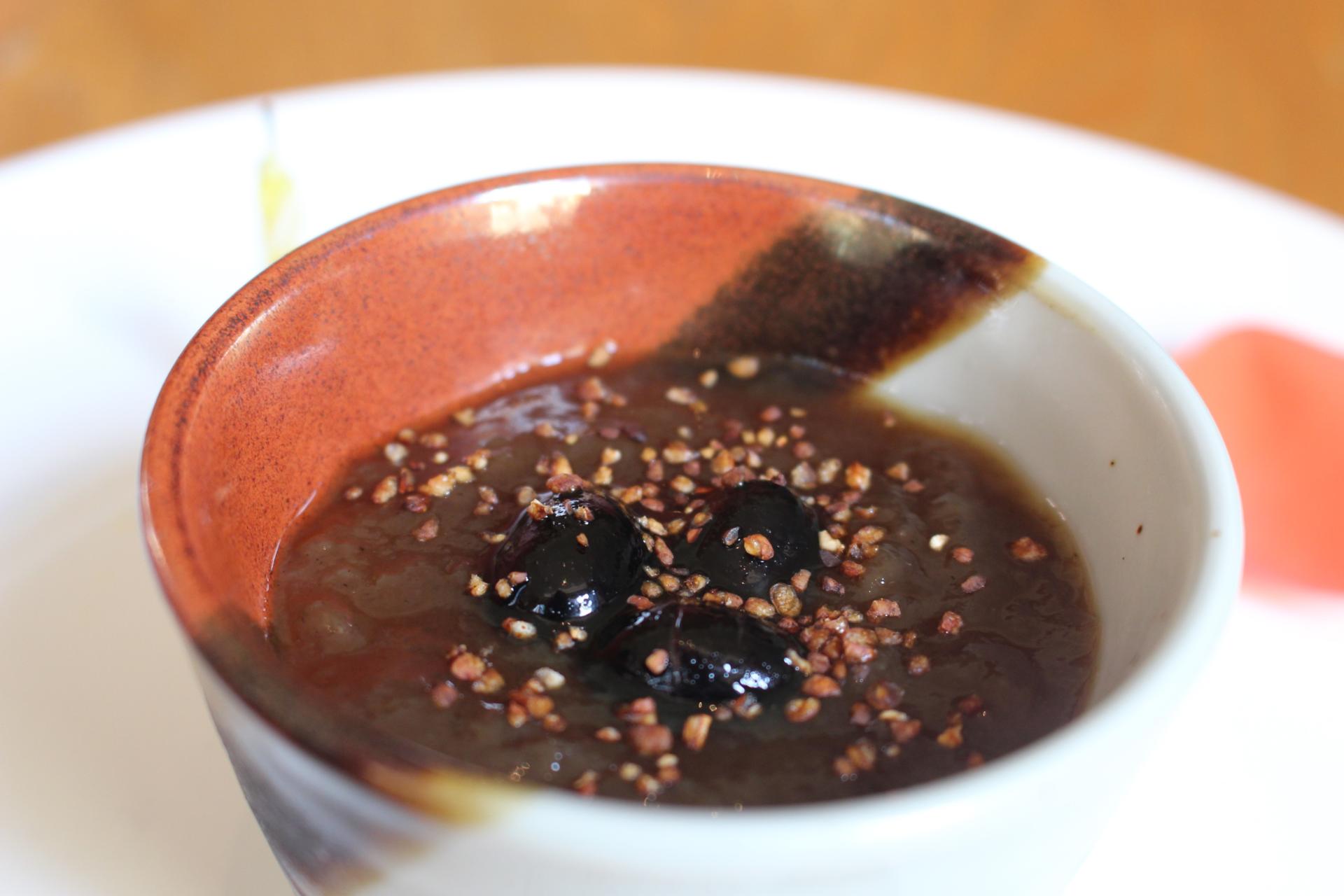 Hojicha-Tea Pudding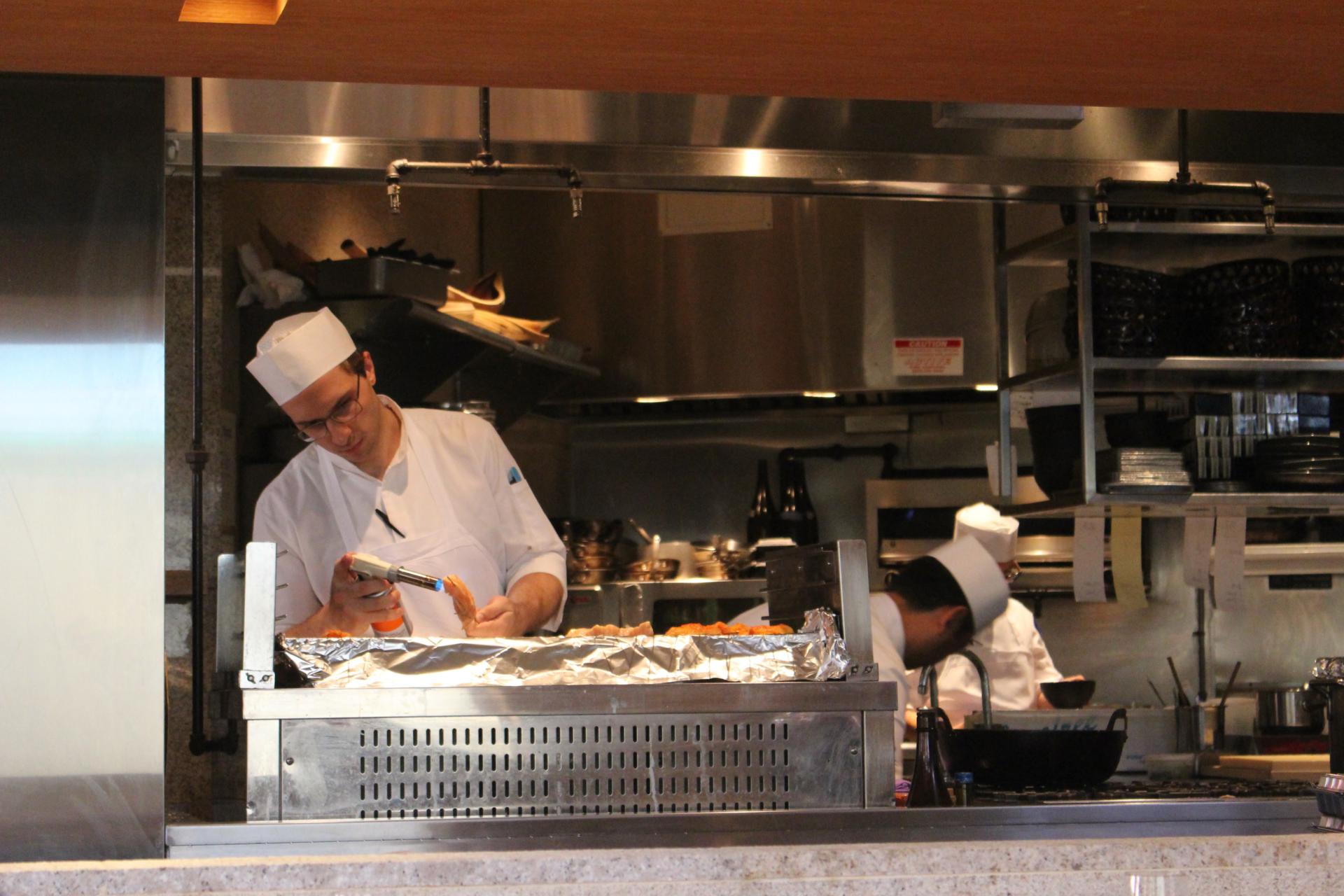 Kitchen Views