Last week I picked up a beautiful white eggplant at the South Orange Farmer's Market. I knew it would be perfect to make my famous eggplant pizza melts! While I didn't have any shredded cheese in the house, I also just so happened to pick up some fresh mozzarella at the Hoboken Farms stand. It was time to experiment with the fresh mozz!
What I didn't realize pre-experiment, was that fresh mozzarella holds A LOT of water. When I baked the melts, most of that water was released onto my sheet pan. While you would think that the water would have made the eggplant soggy, it actually helped the eggplant cook through faster. The eggplant was tender and the cheese was stringy and delicious! We had so many little melts that E and I ate them for lunch for three days!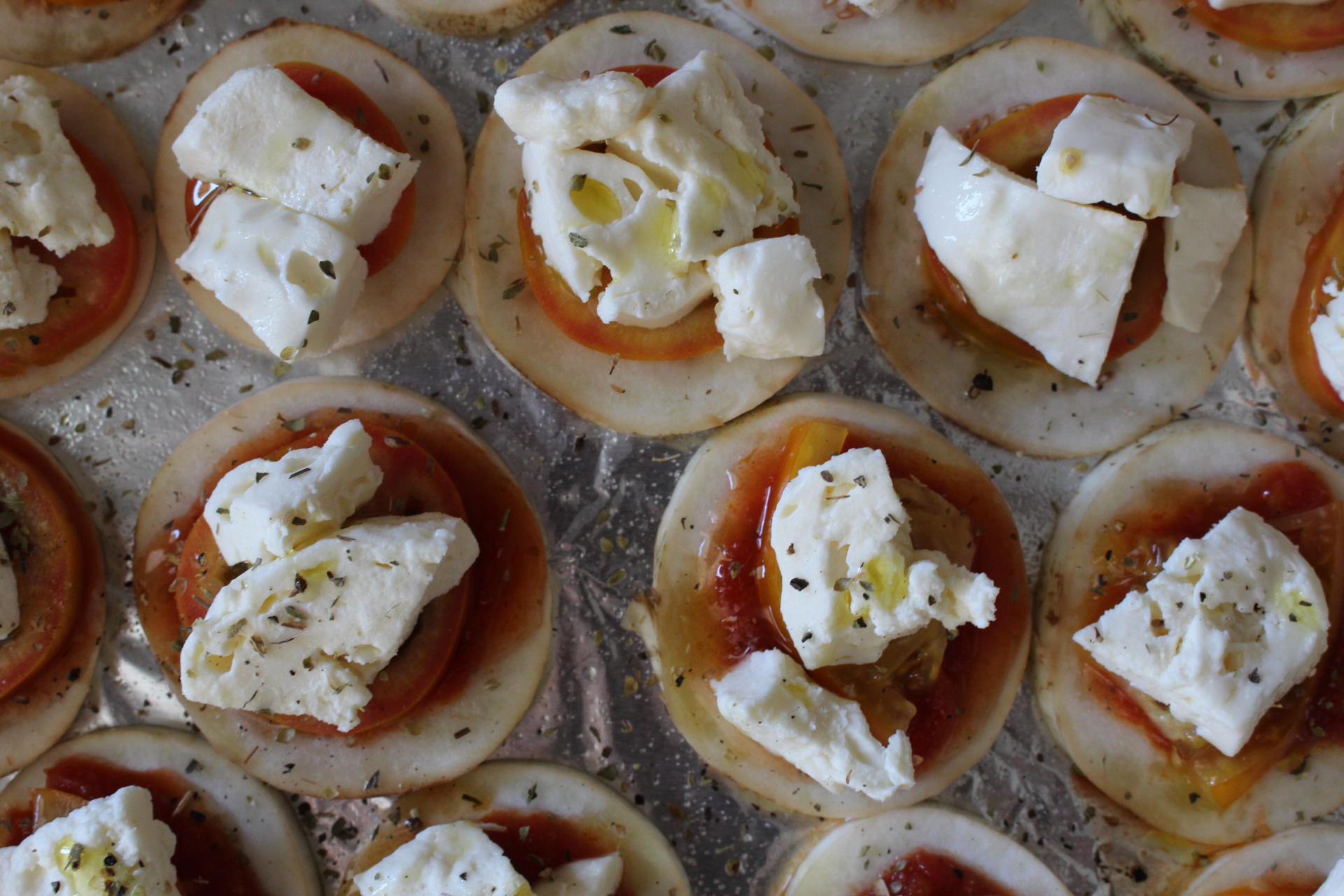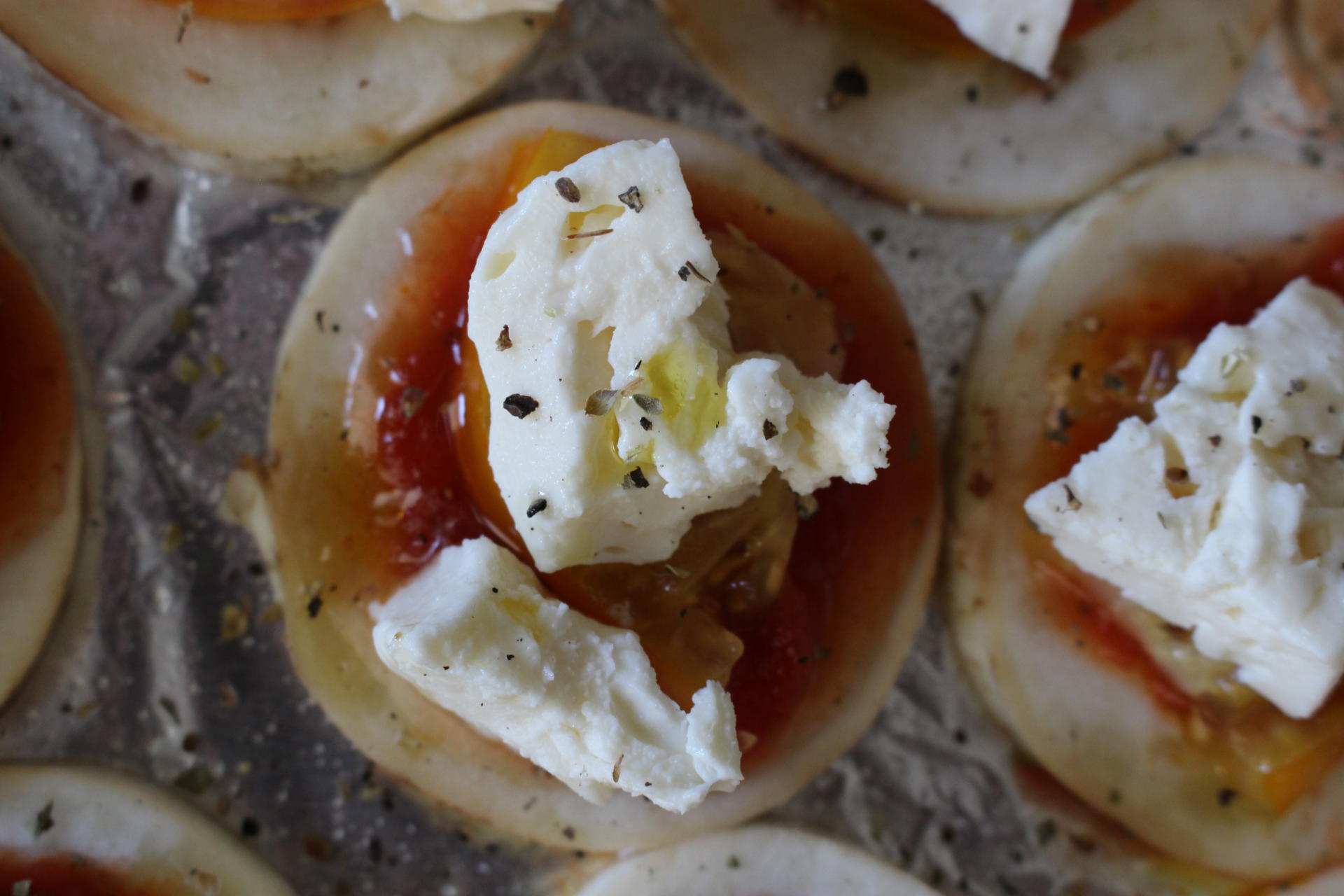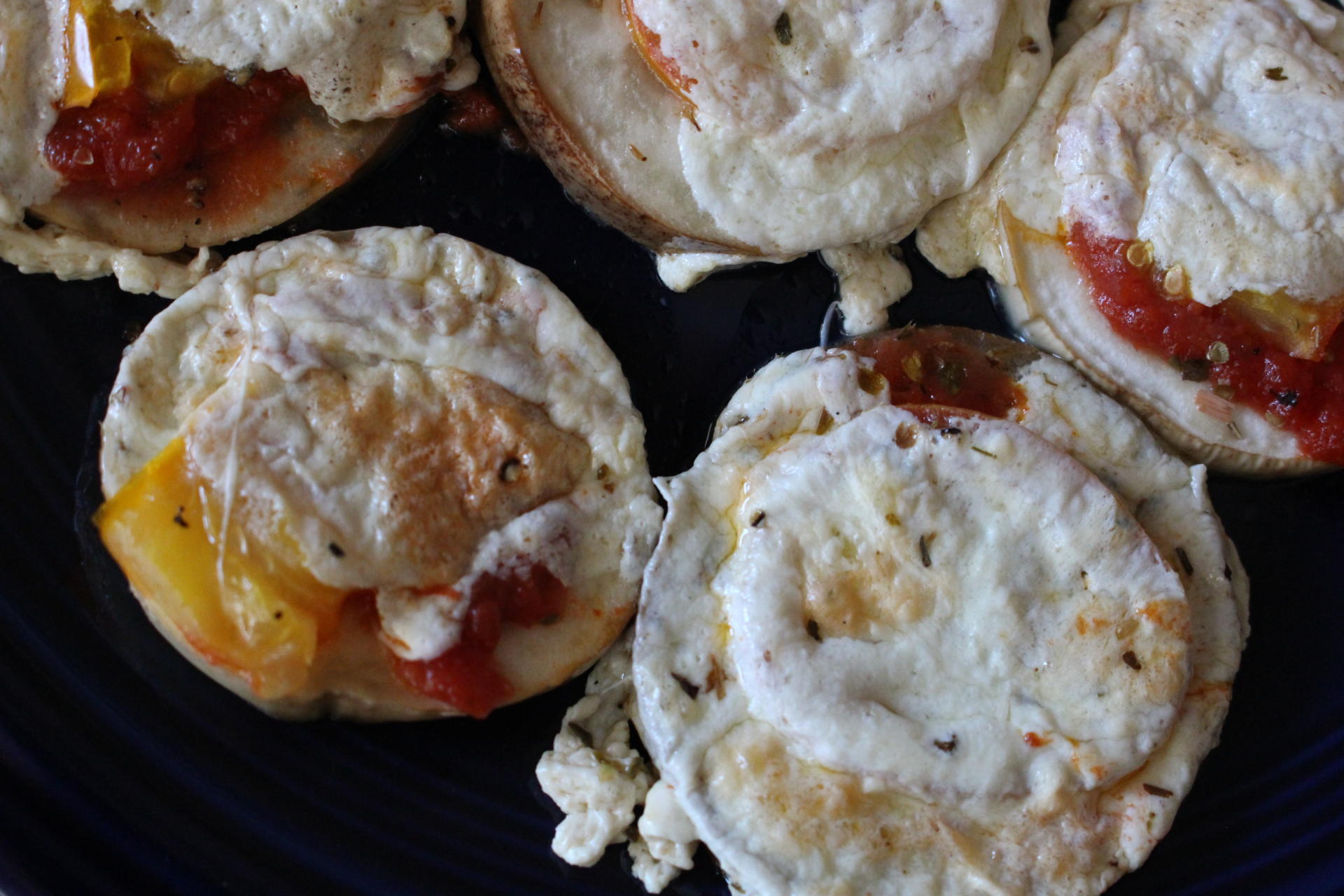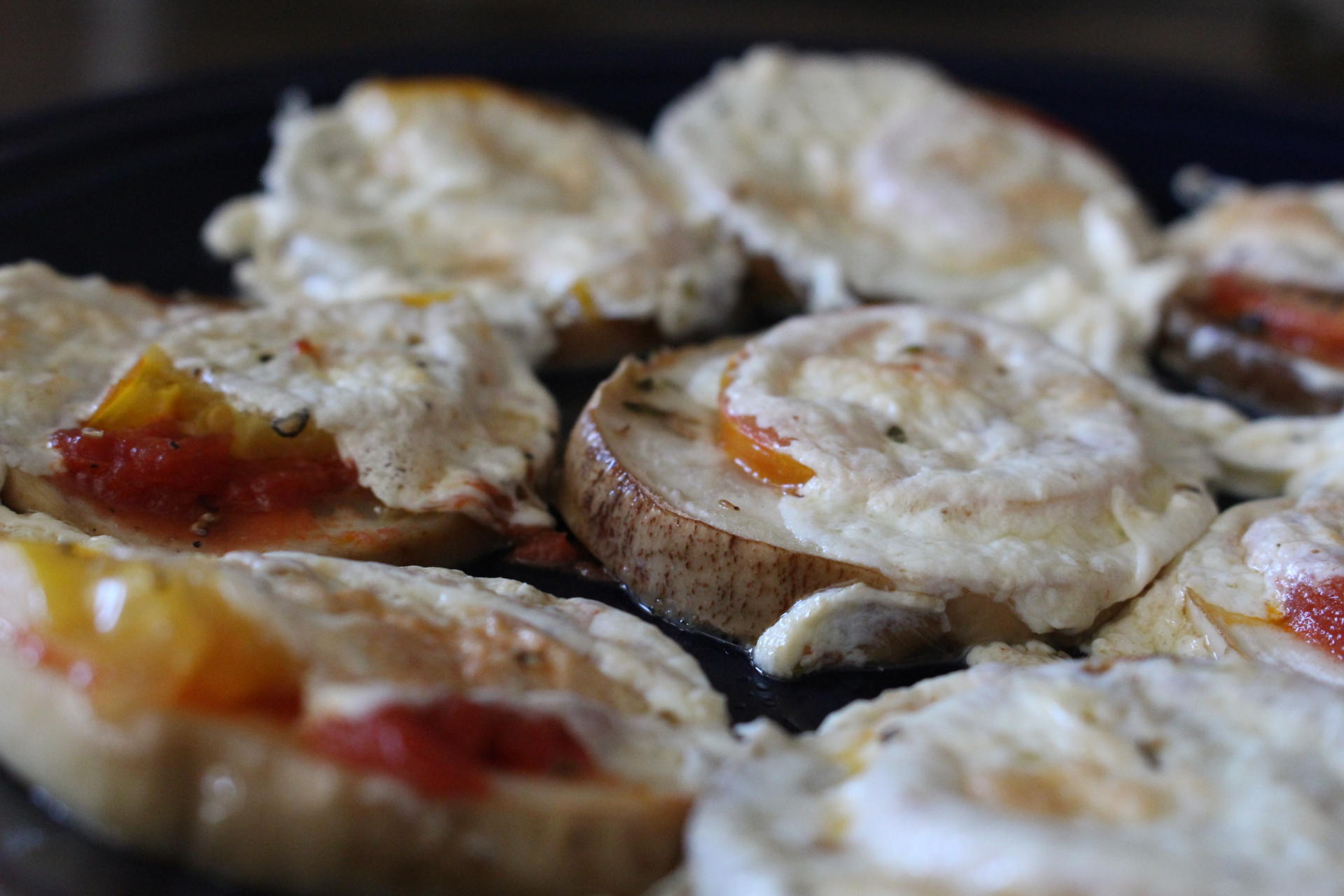 Ingredients:
White Eggplant, 1, sliced
Tomato Sauce, 1 cup
Fresh Mozzarella, 1 ball, diced OR Shredded Mozzarella or Cheddar Cheese, 1 cup
Extra Virgin Olive Oil ("EVOO")
Heirloom Tomato or Roma Tomato, 1-2, sliced
Italian Seasoning
Garlic Powder
Sea Salt
Fresh Ground Pepper
Directions:
Preheat the oven to 350 degrees Fahrenheit.
Spray PAM on a parchment paper or foil lined baking sheet.
Lay the eggplant slices on the baking sheet.
Drizzle each slice with EVOO and then place a dollop of tomato sauce on top.
Place a tomato slice on top of the tomato sauce and then add the fresh mozzarella cheese.
Season the eggplant slices with sea salt, fresh ground pepper, garlic powder and Italian season.
Bake for ~20 minutes or until the eggplant is fork tender and the cheese is completely melted.