If you have been following along on Instagram, you may have seen that E and I traveled to Chicago, aka the Windy City, over Labor Day for a friend's wedding. While we were there, we were on a mission to try the best donuts in Chicago as well as all the deep dish pizzas we had time for! While we only hit up one deep dish pizzeria, Lou Malnati's (more to come on that in a later post), we visited THREE donut shops! Even I was impressed with us.
A trend I noticed at all three shops was that the Old Fashioned Donut was alive and well in Chicago. An Old Fashioned Donut is a cake donut prepared in the shape of a ring with tapered edges around it. They are typically fried at a lower temperature than other donuts and usually have a crunchier texture. Instead of just a plain Old Fashioned Donut, each of the three shops we visited sold them in a variety of flavors.
While all three shops were great in their own way, one definitely stood out as our favorite. Scroll down to find out which one!
THE BEST DONUTS IN CHICAGO
A donut brunch is the best brunch. E and I stopped at Do-Rite Donuts & Chicken for breakfast on our first morning in Chicago. We had a big day planned involving donuts, fried chicken (for E), and a game at Wrigley Field. When we arrived at Do-Rite, there was a line out the door! Thankfully the line moved quickly, but not too quickly. We needed some time to strategize our order! They had so many amazing flavors to choose from!
E was BEYOND EXCITED to try one of their fried chicken sandwiches, and I had my heart set on the Pistachio-Meyer Lemon cake donut. We also picked up a Buttermilk Old Fashioned donut with a vanilla bean glaze. We needed to see what Chicagoans were so excited about. While E dove into his sandwich, I dove into the Pistachio-Meyer Lemon donut. It had a meyer lemon glaze and was COVERED with toasted Sicilian pistachios. The glaze was slightly tart and sweet, and the pistachios gave the donut a nice crunch. The cake was so moist and delicious. I would definitely order it again! E loved the fried chicken sandwich so much that we went back a second time on our last day in Chitown.
We decided to save the Old Fashioned for the Cubs game. It came in handy right around the 5th inning. And it also made for a real cool photo prop!
Address: 233 E Erie St, Chicago, IL 60611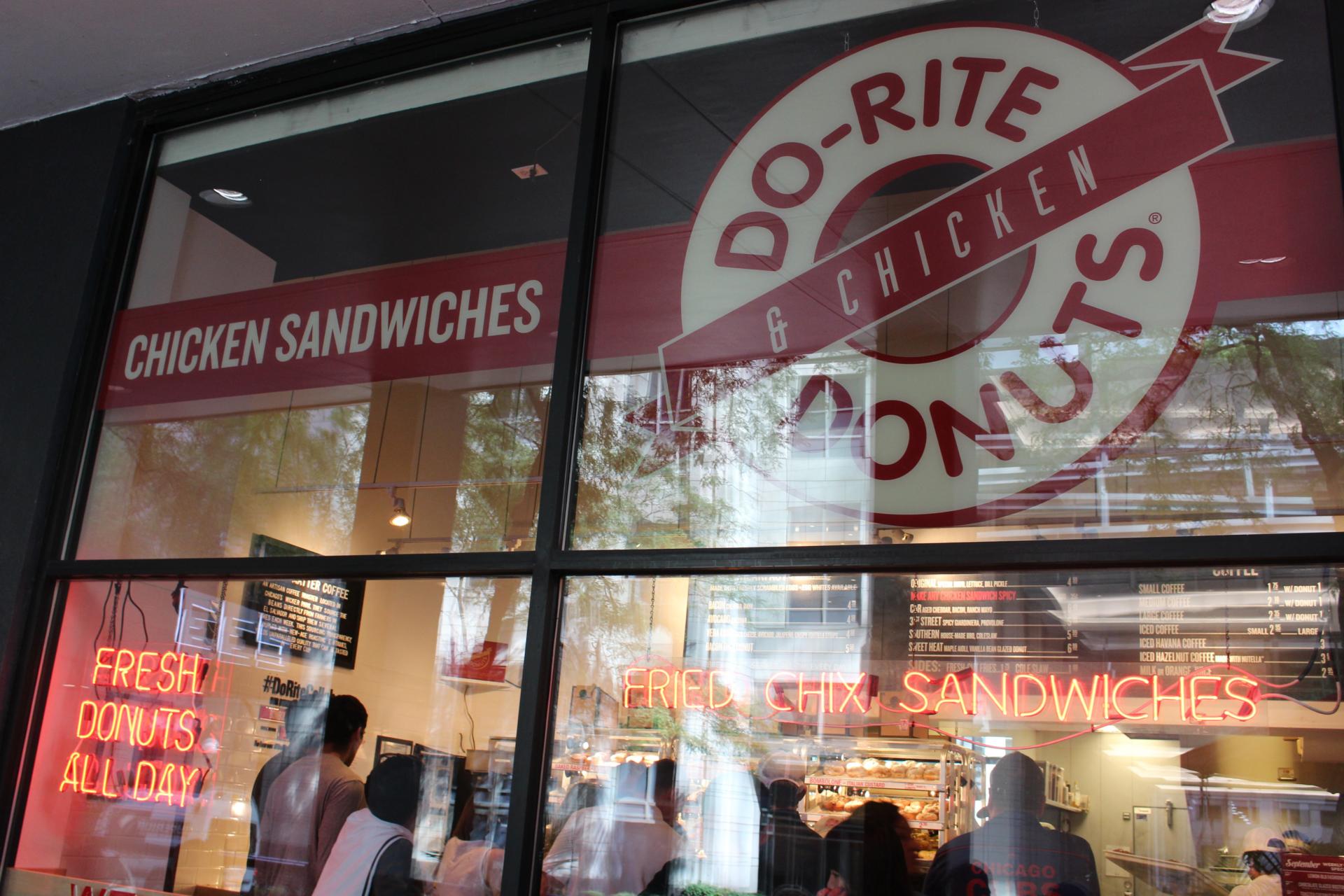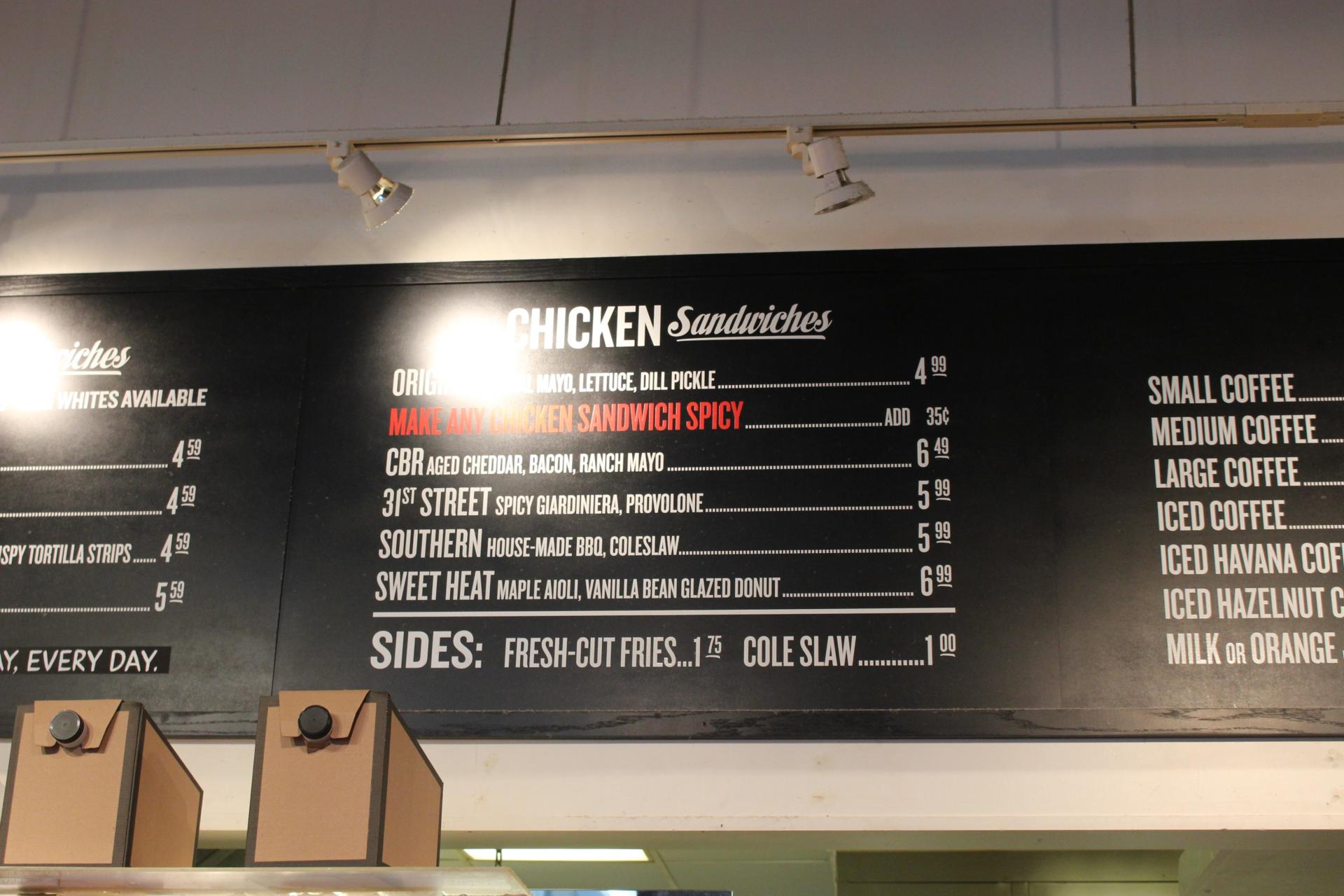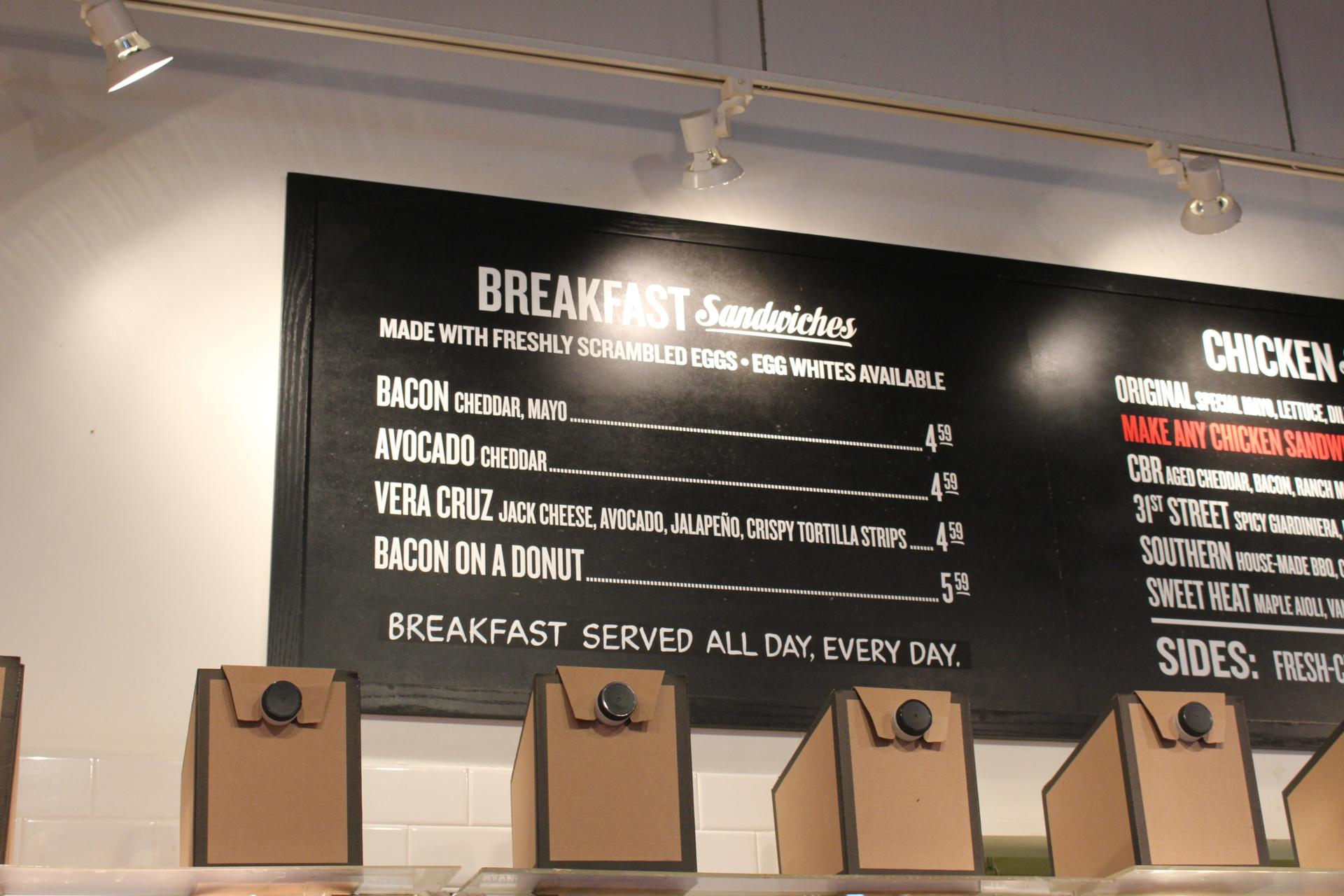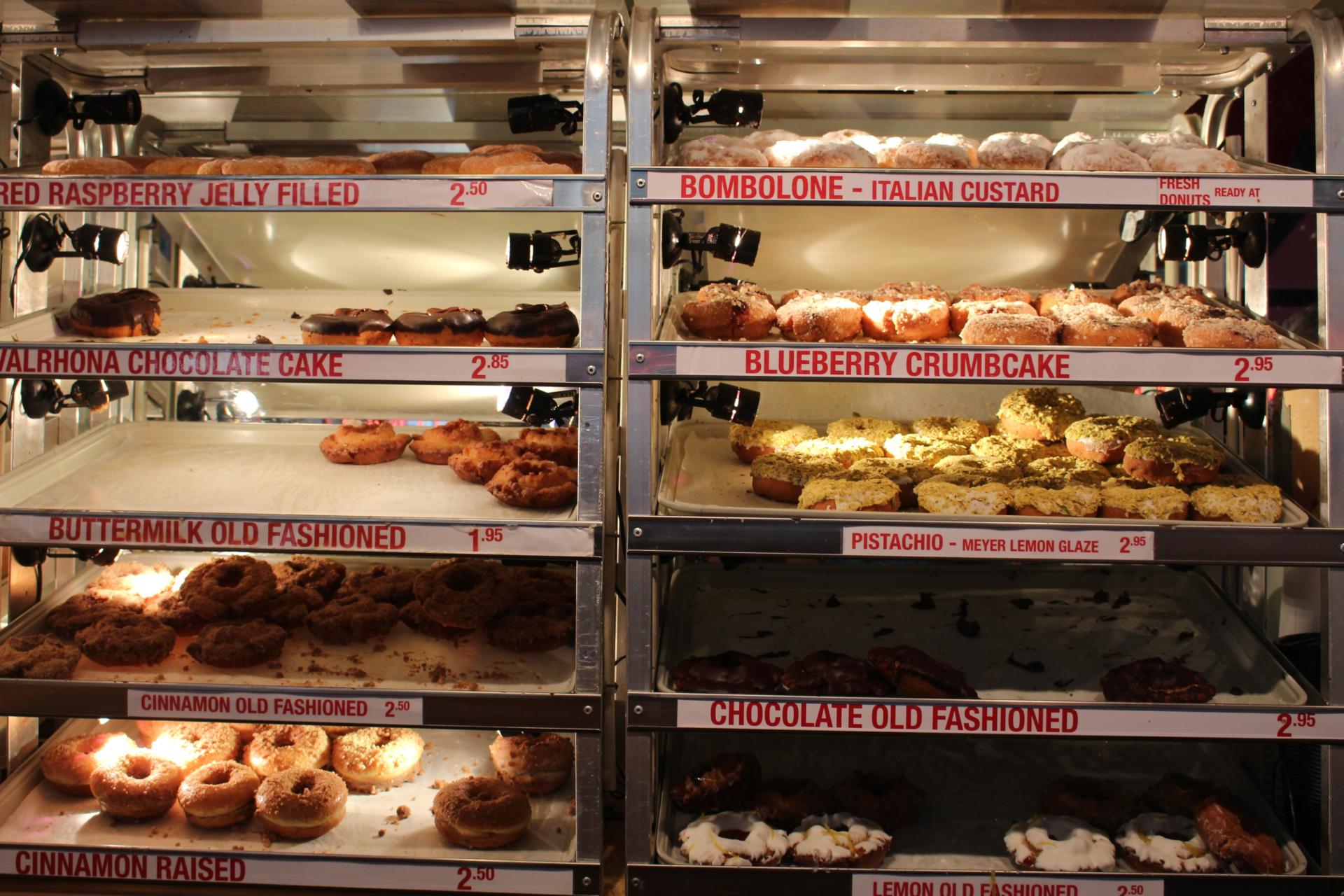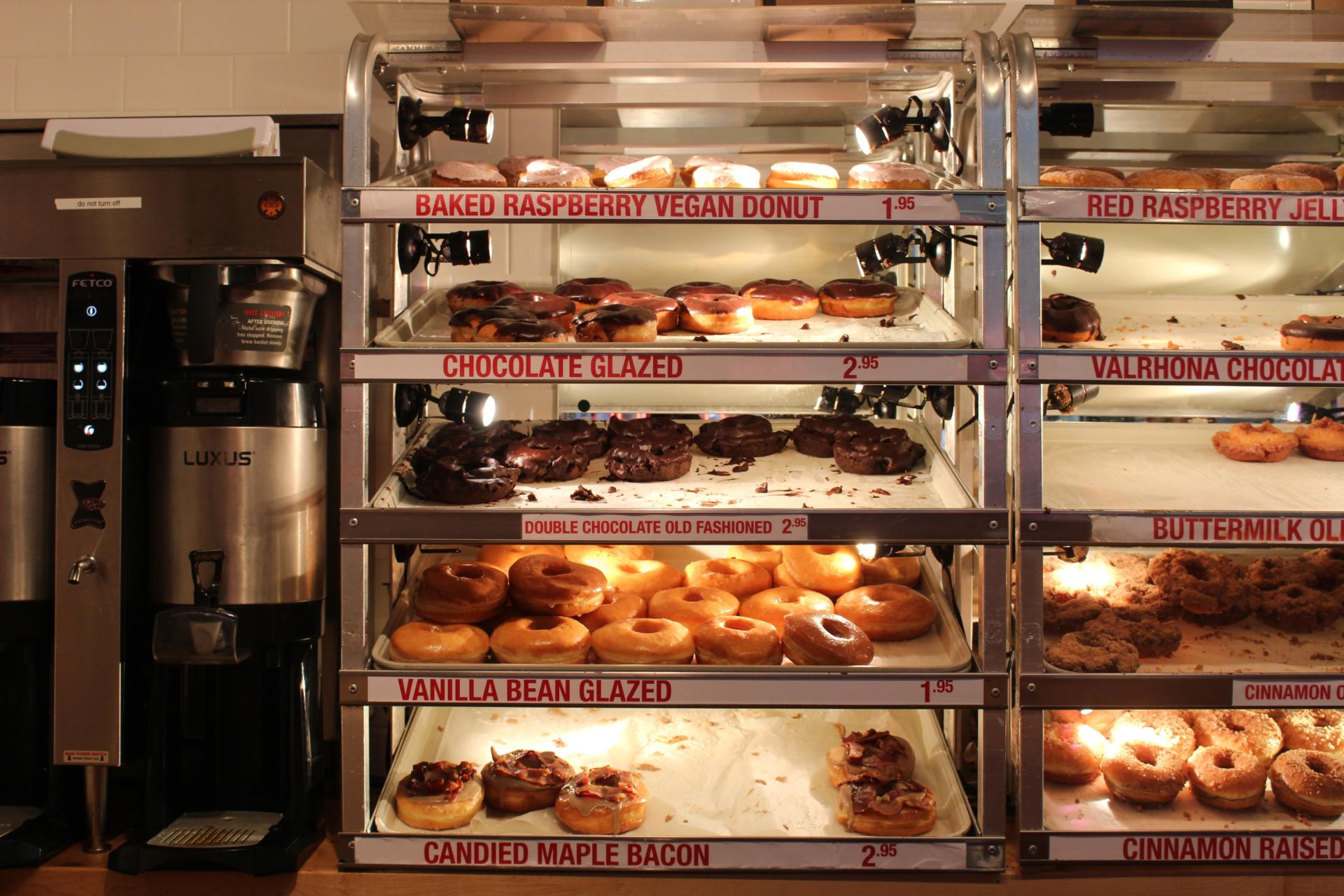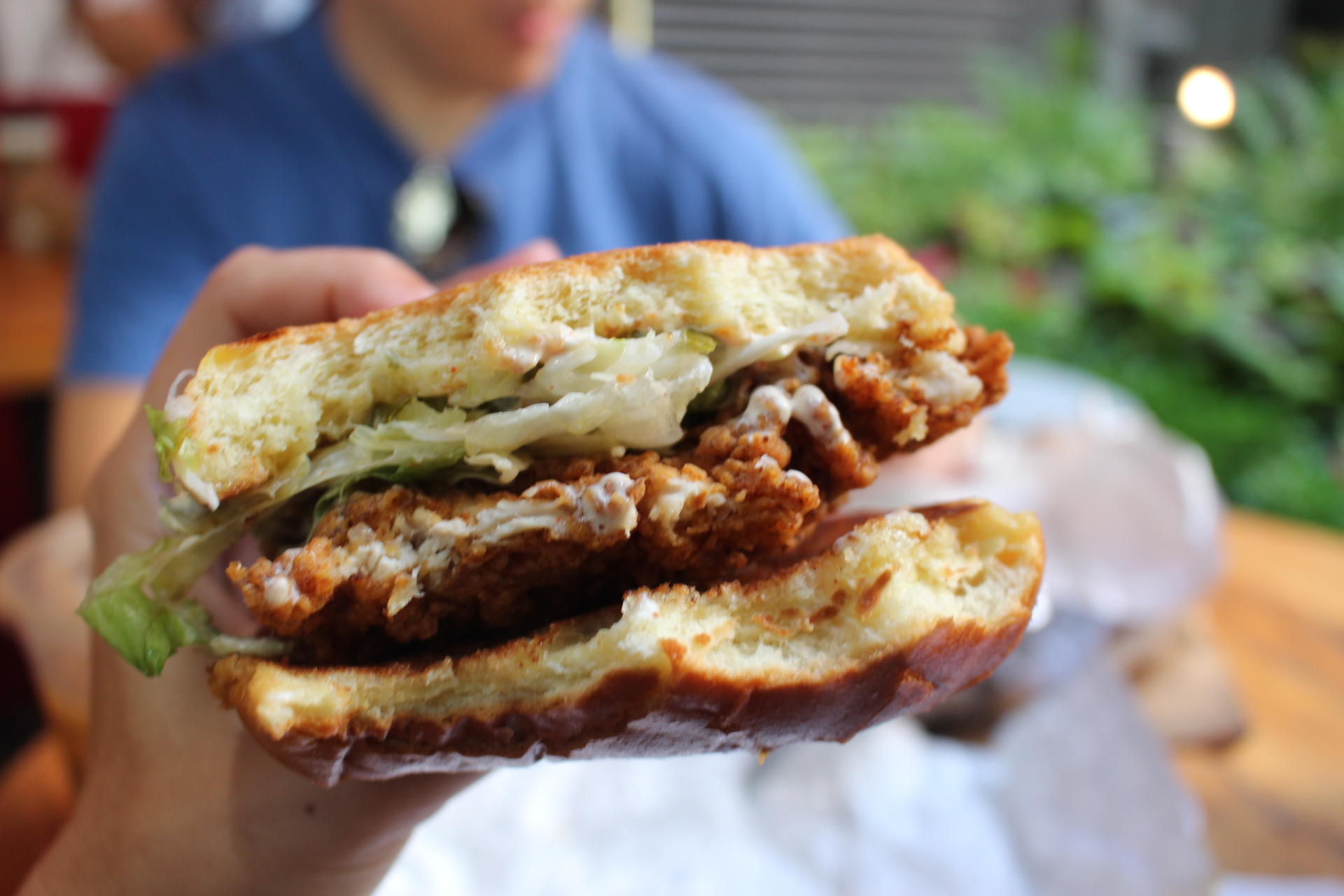 E's Original Fried Chicken Sandwich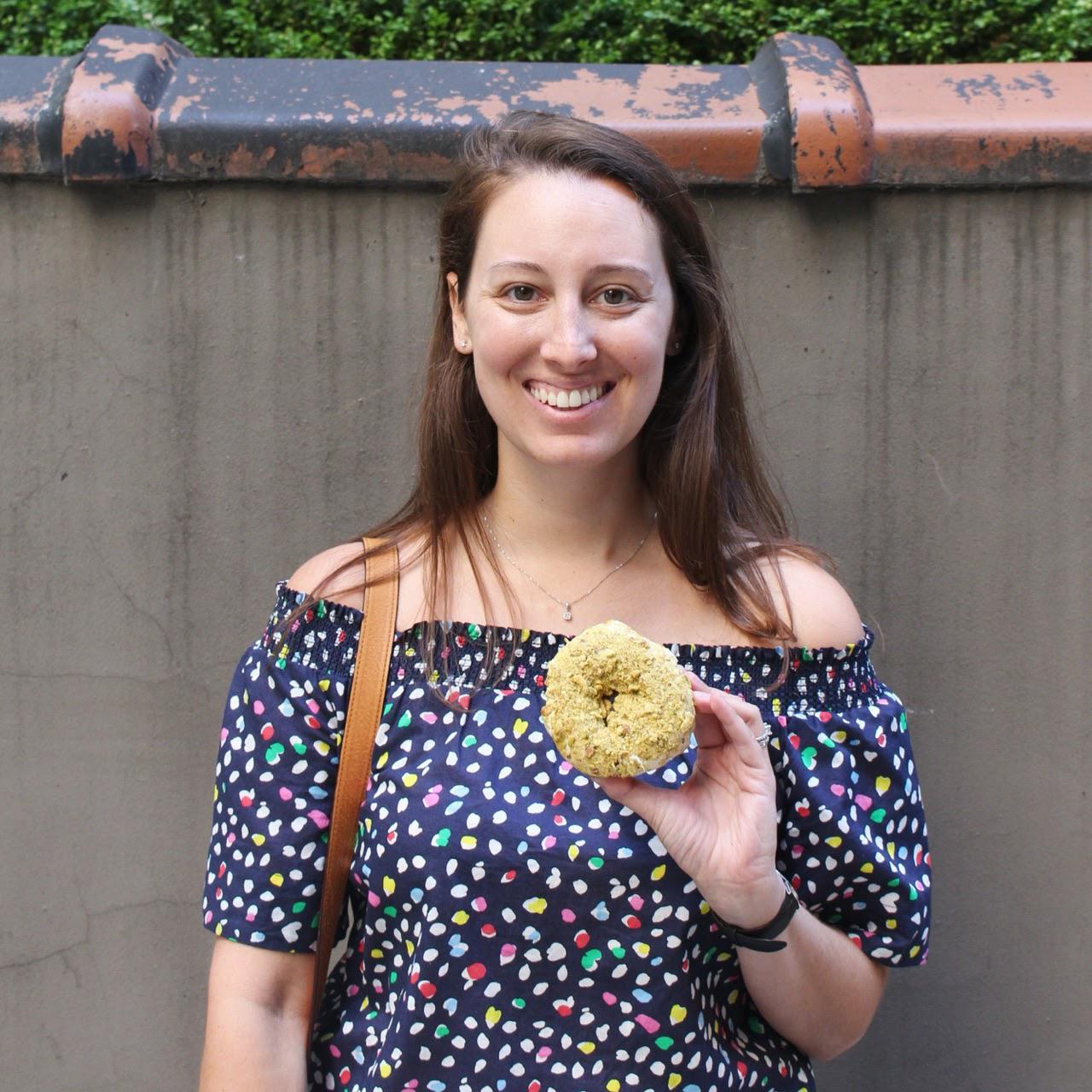 A Girl And Her Pistachio-Meyer Lemon Donut
Top: J.Crew (old, similar HERE), Watch: Uniform Wares, Bag: Lo & Sons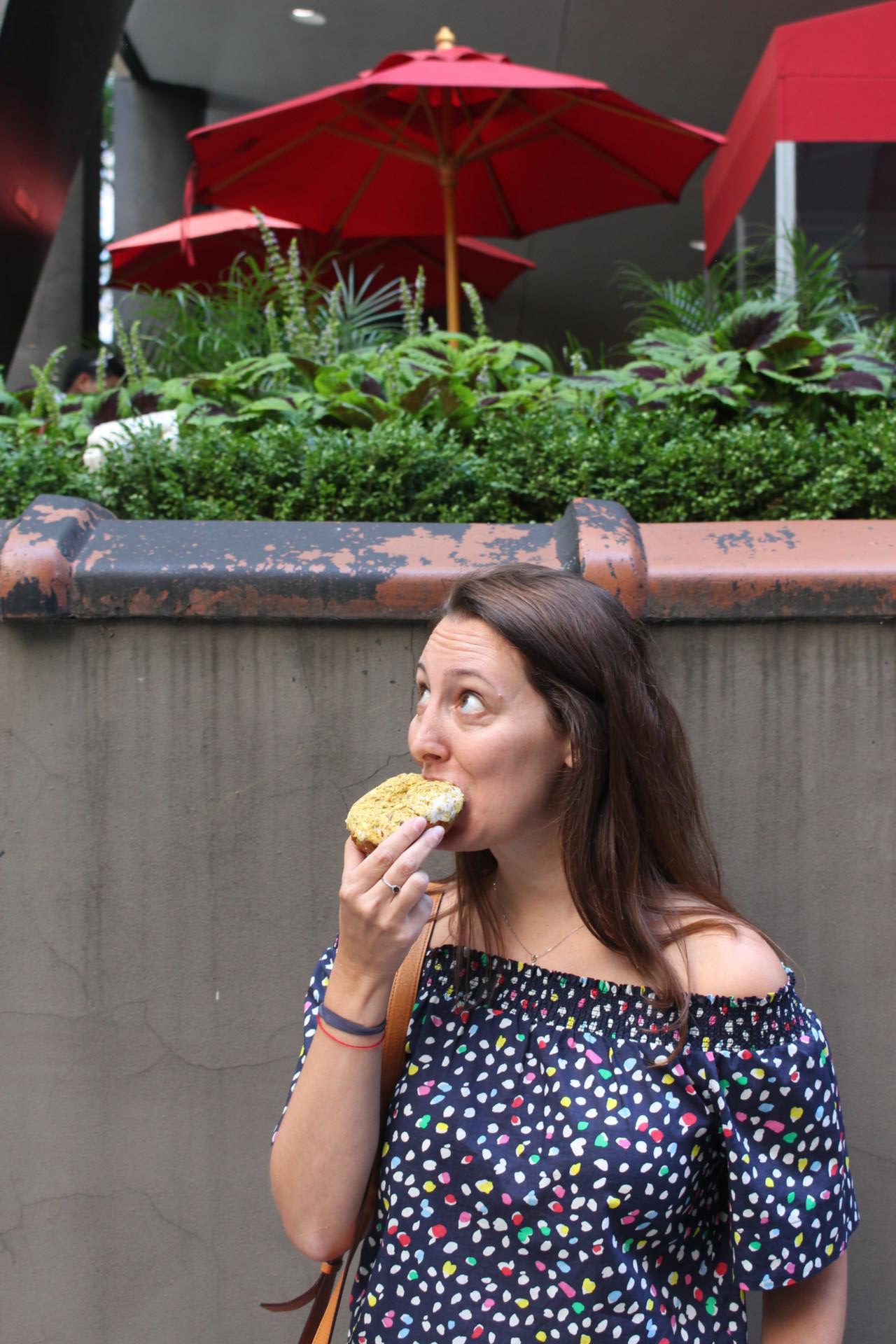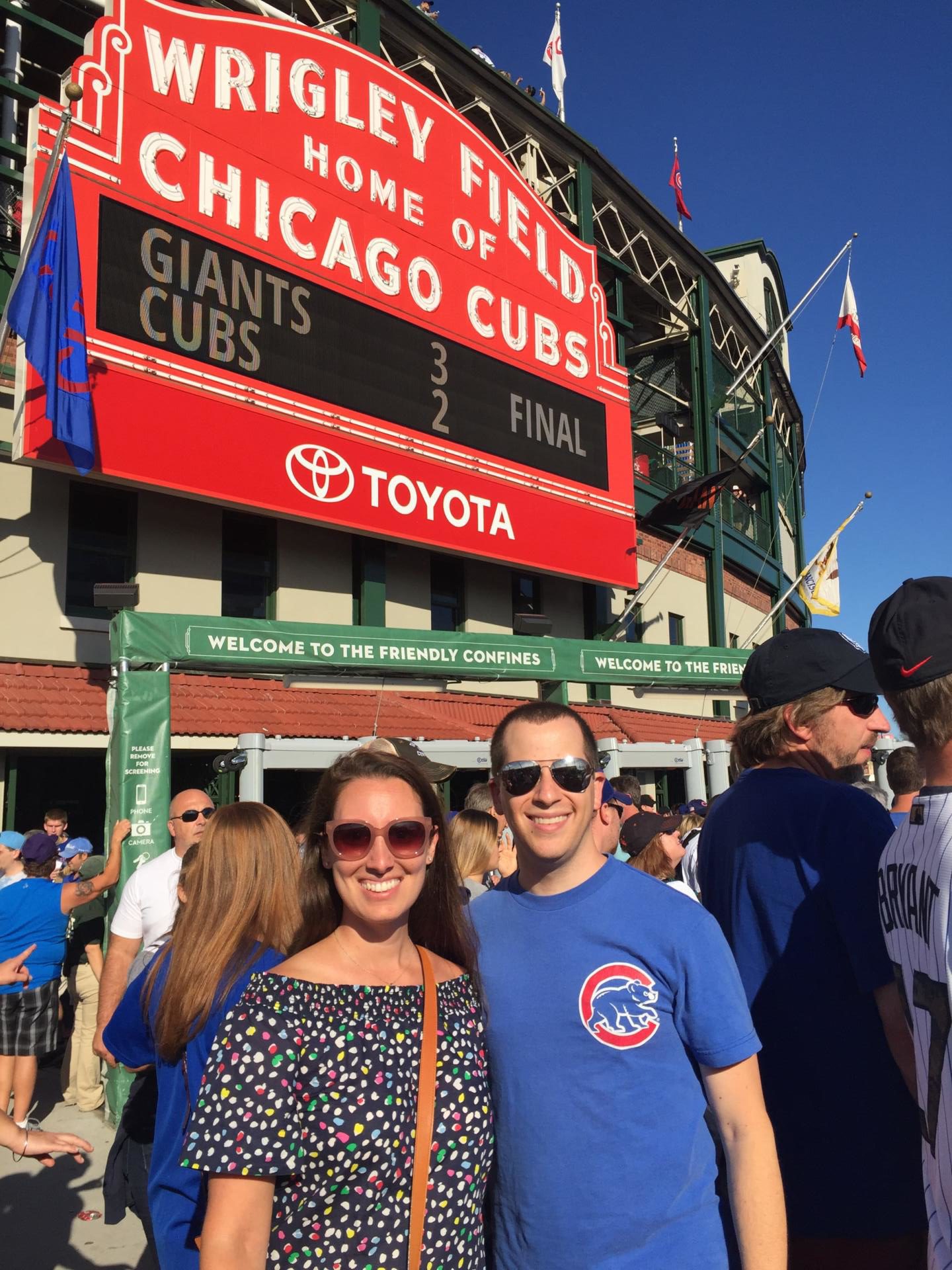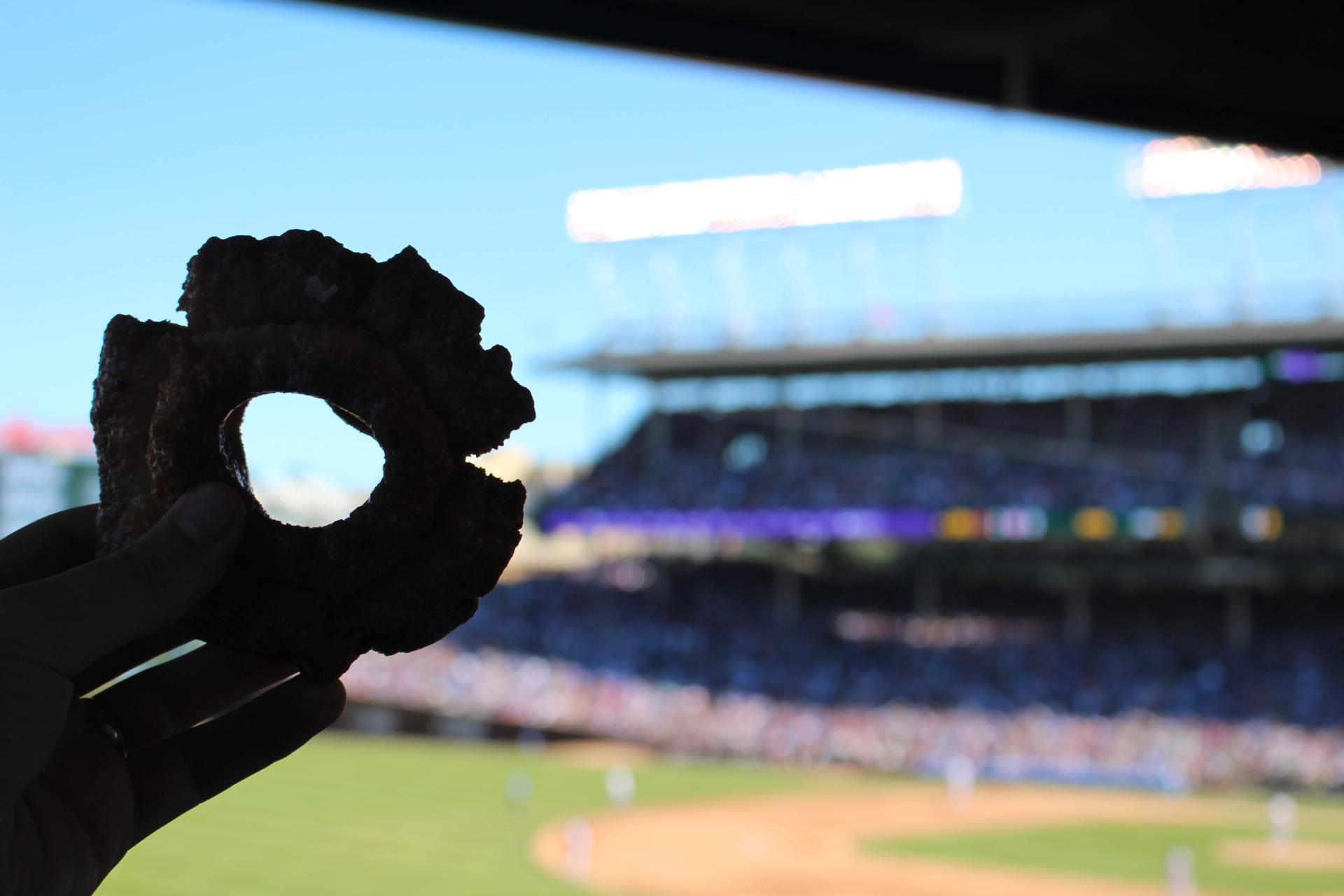 What A Delicious View! Go Cubbies!
The morning of the wedding, E and I were looking for a quick breakfast. As we were strolling around, we stumbled upon Glazed and Infused! I heard AMAZING things about their donuts and couldn't wait to try one. As with Do-Rite, there was a rather large line at Glazed and Infused. E and I were overwhelmed by how many of the donuts we wanted to try. Thankfully they had miniature versions of their donuts for sale as well! We ordered a regular size Blackberry Cheesecake filled donut, as well as a mini Nini, mini PB&J, mini Chocolate Old Fashioned, and mini Strawberry Dipped donut. 4 mini donuts equal one regular size one right?! While paying, we admired the large birthday cake donuts. See photo below. If we lived in Chicago, E would definitely be ordering one for my birthday next year!
The Blackberry Cheesecake donut was AMAZING. It was by far my favorite donut in Chicago. It is a hand cut yeast raised bismarck (or filled donut) with a blackberry glaze, filled with a light cheesecake filling. I love yeast donuts. They are my weakness. And cheesecake (after donuts, of course) is one of my all time favorite desserts. The combination was my spirit animal! HOLY COW! The mini donuts were excellent as well. The PB&J was E's favorite, while the Nini was my second favorite. I wish we had been able to visit a second time to try a couple other flavors but, unfortunately, there wasn't enough time. Next time we are in Chicago, this will be my FIRST STOP post flight!
Address: 30 E Hubbard St, Chicago, IL 60611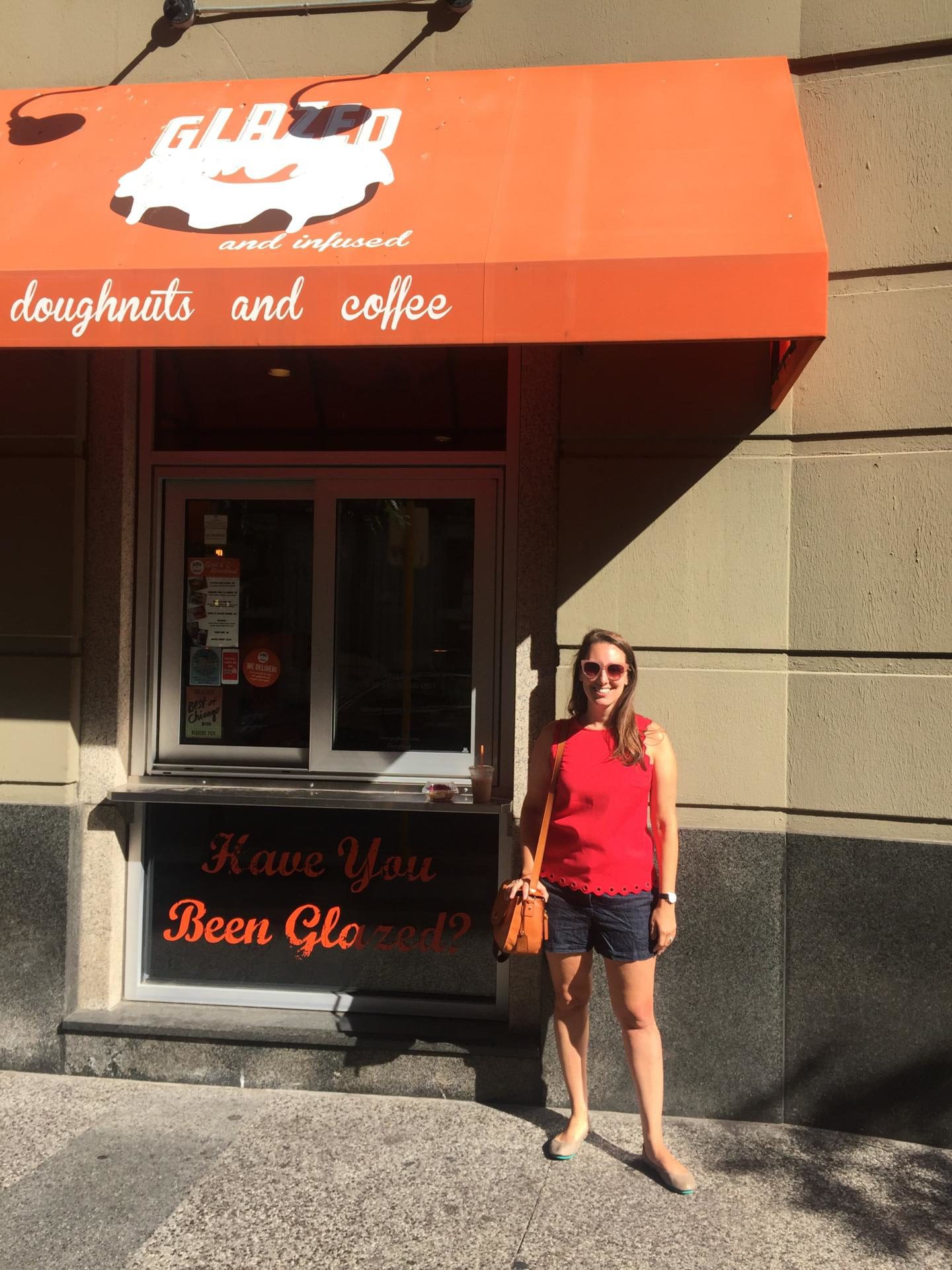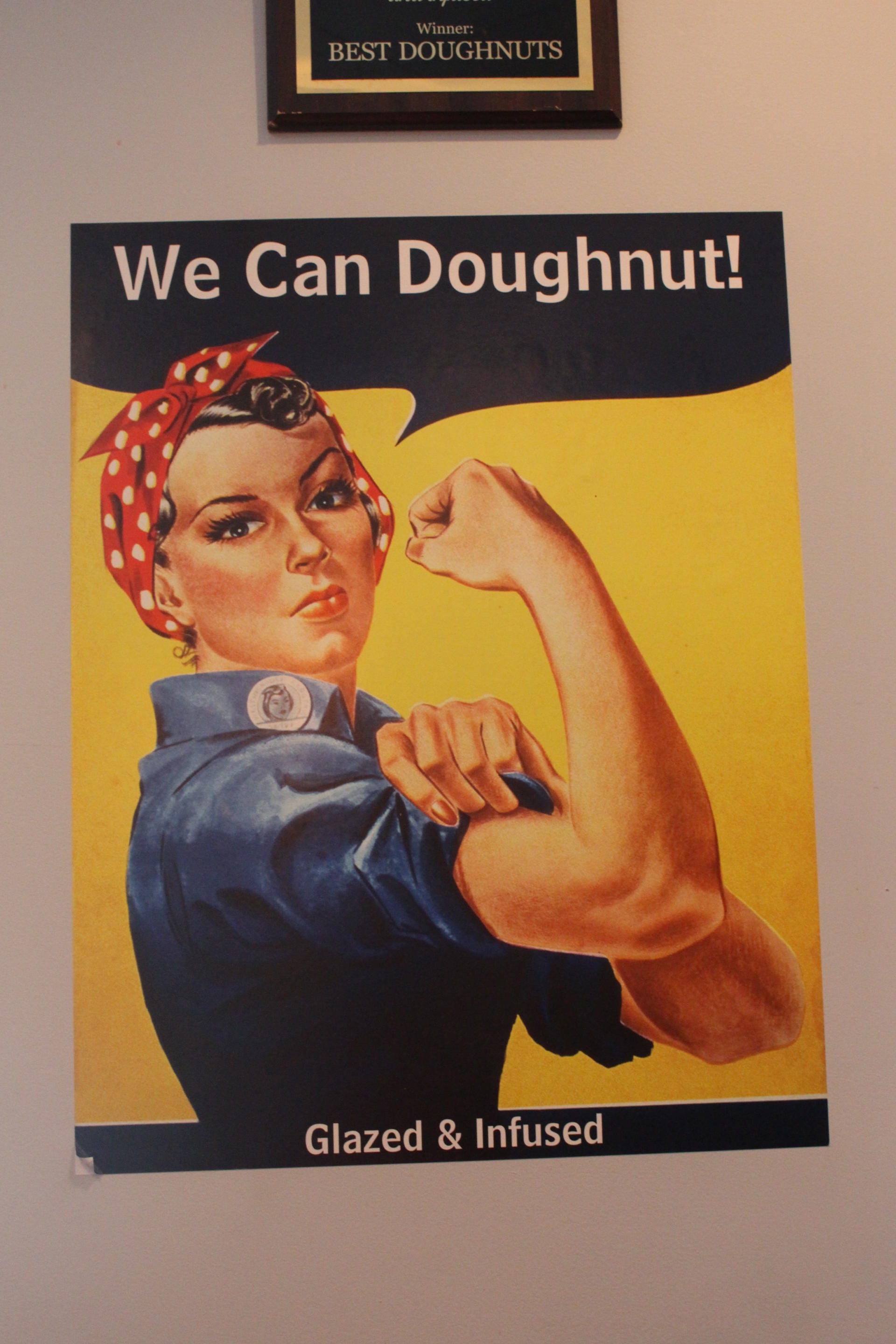 YES WE CAN!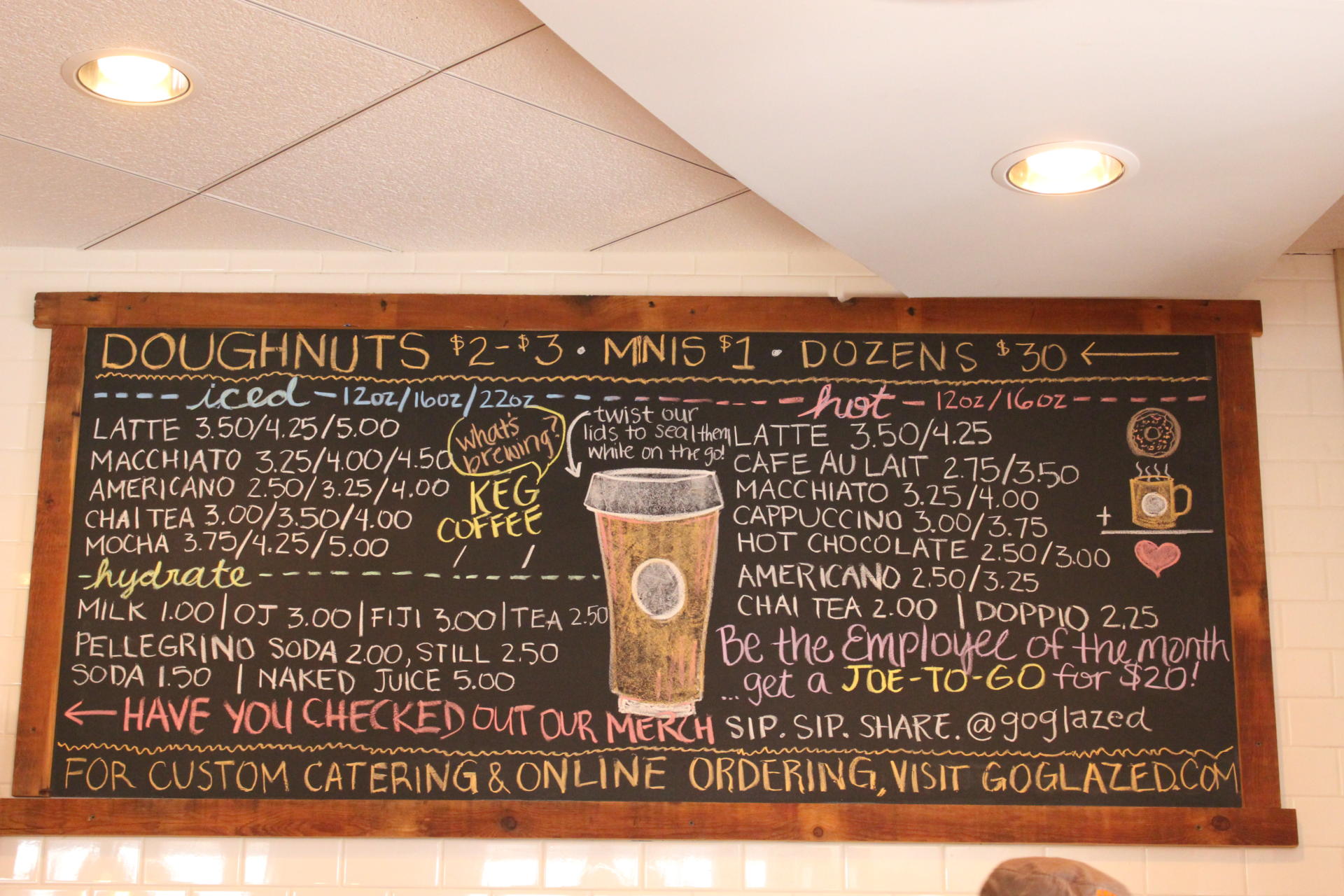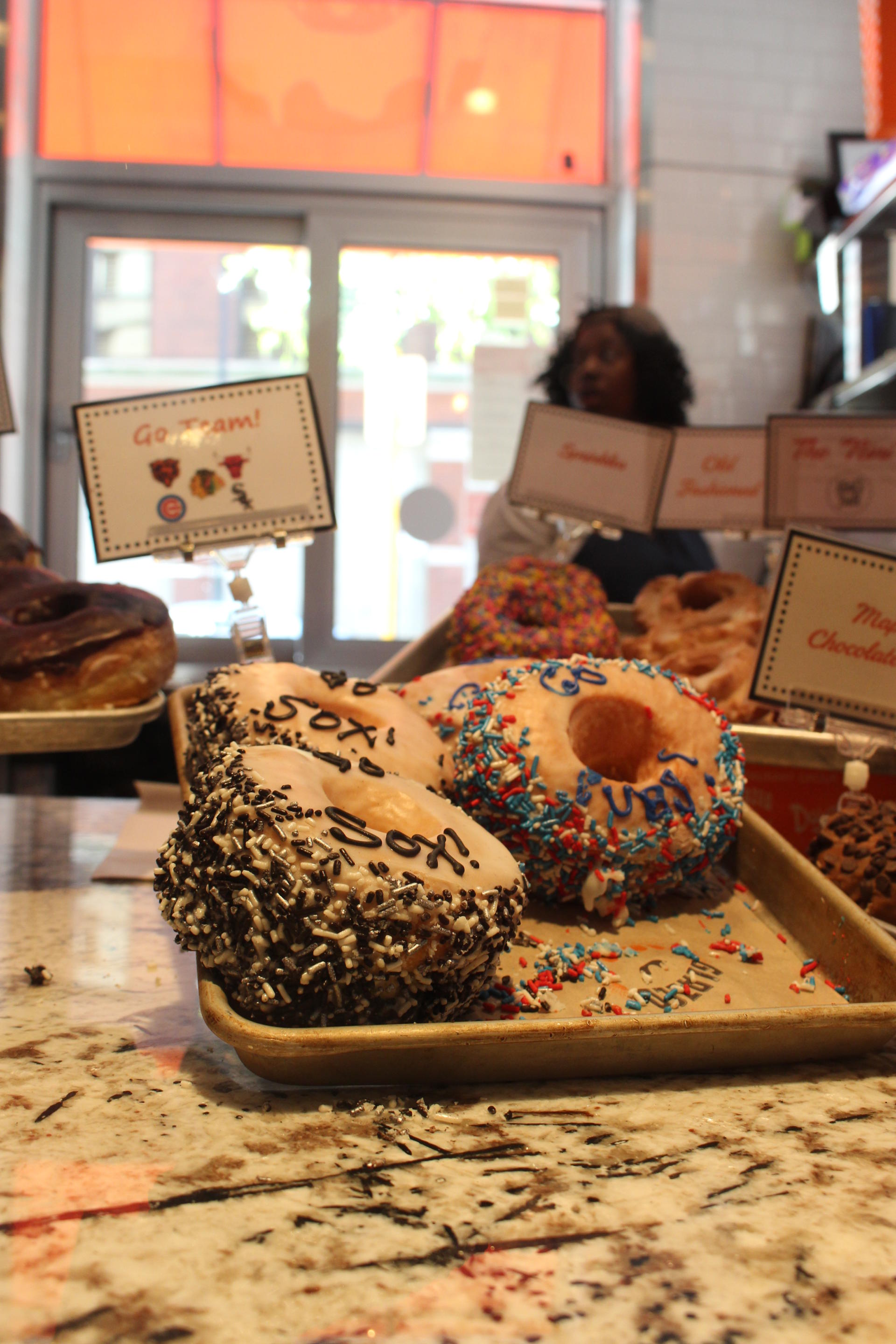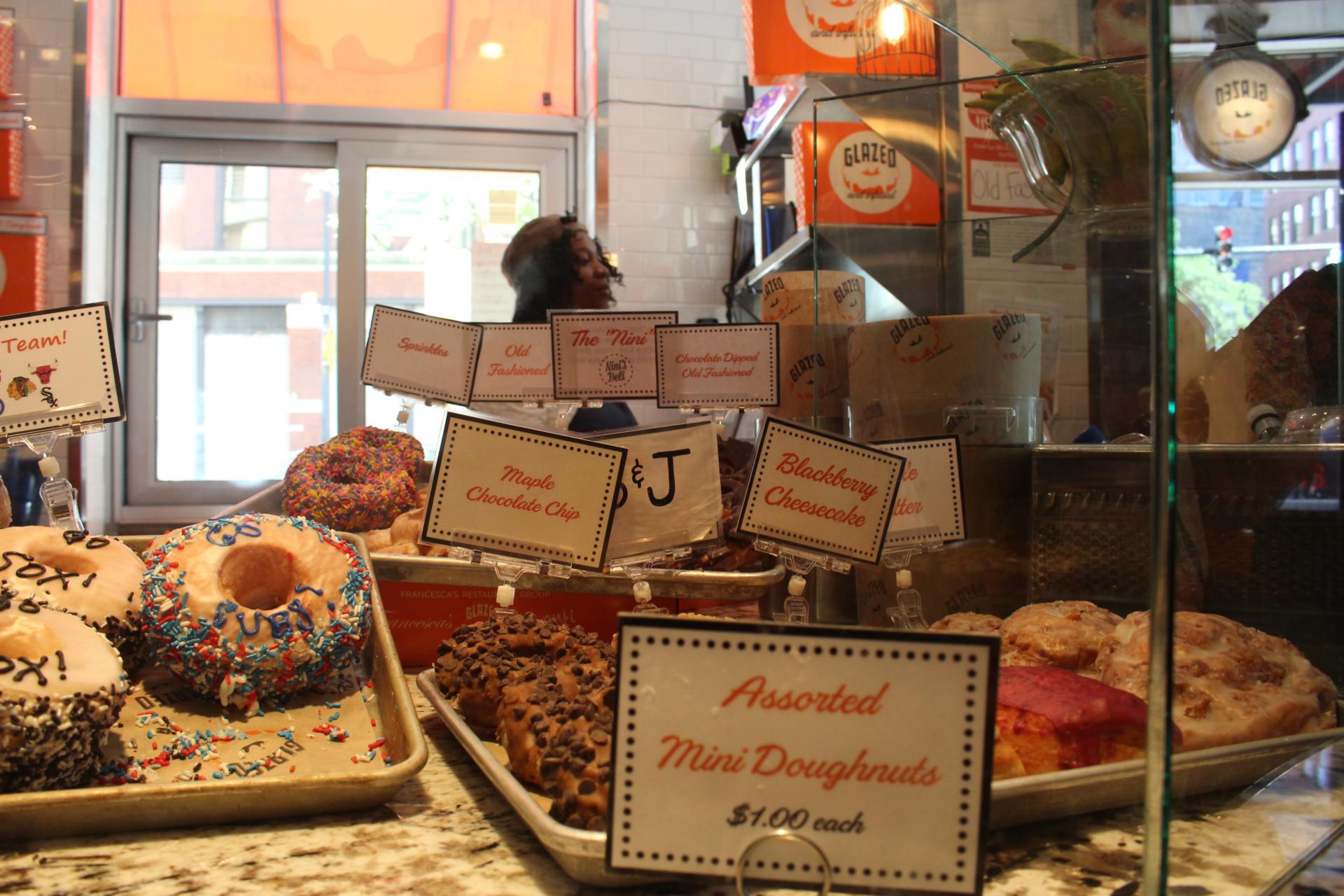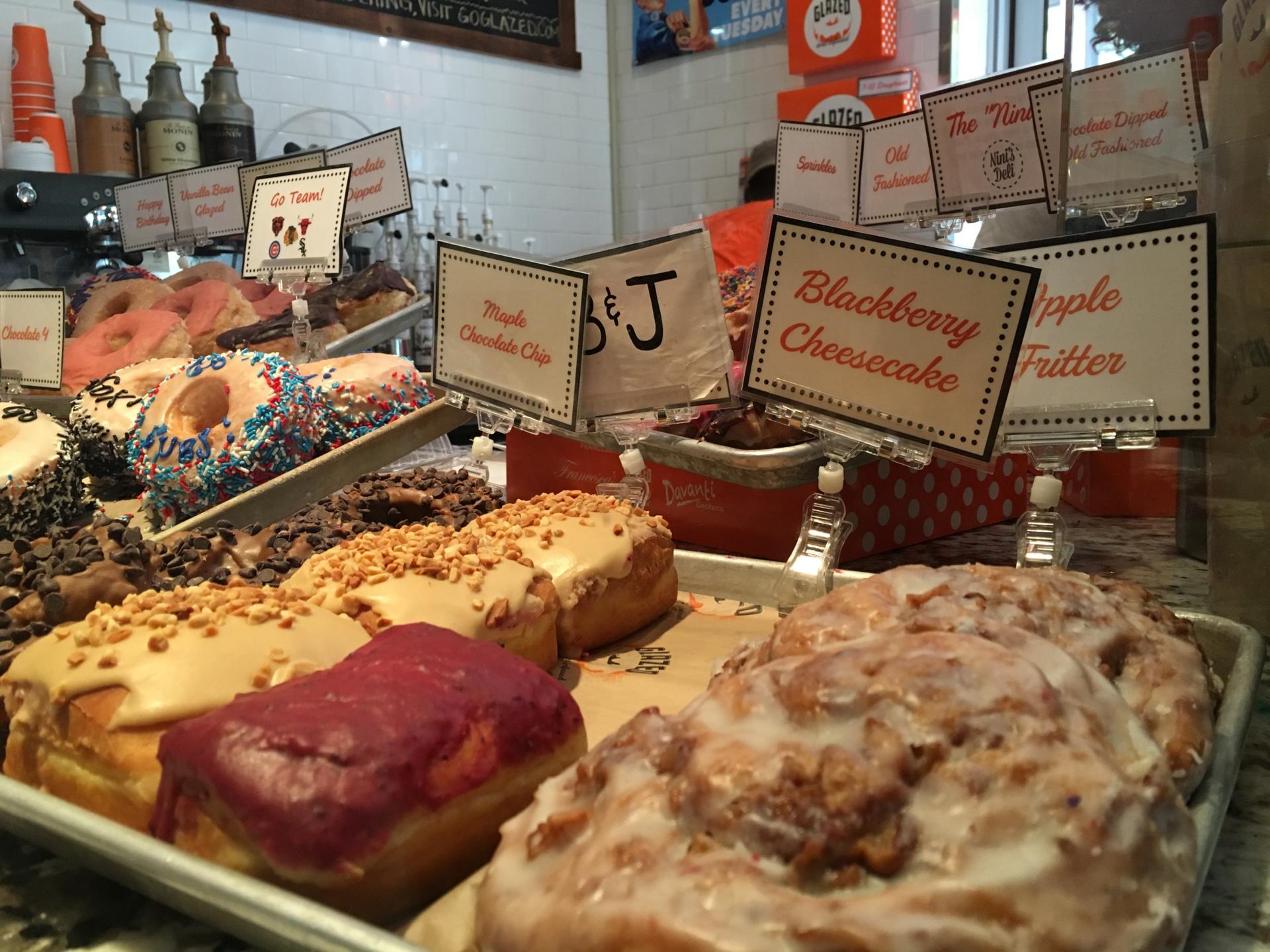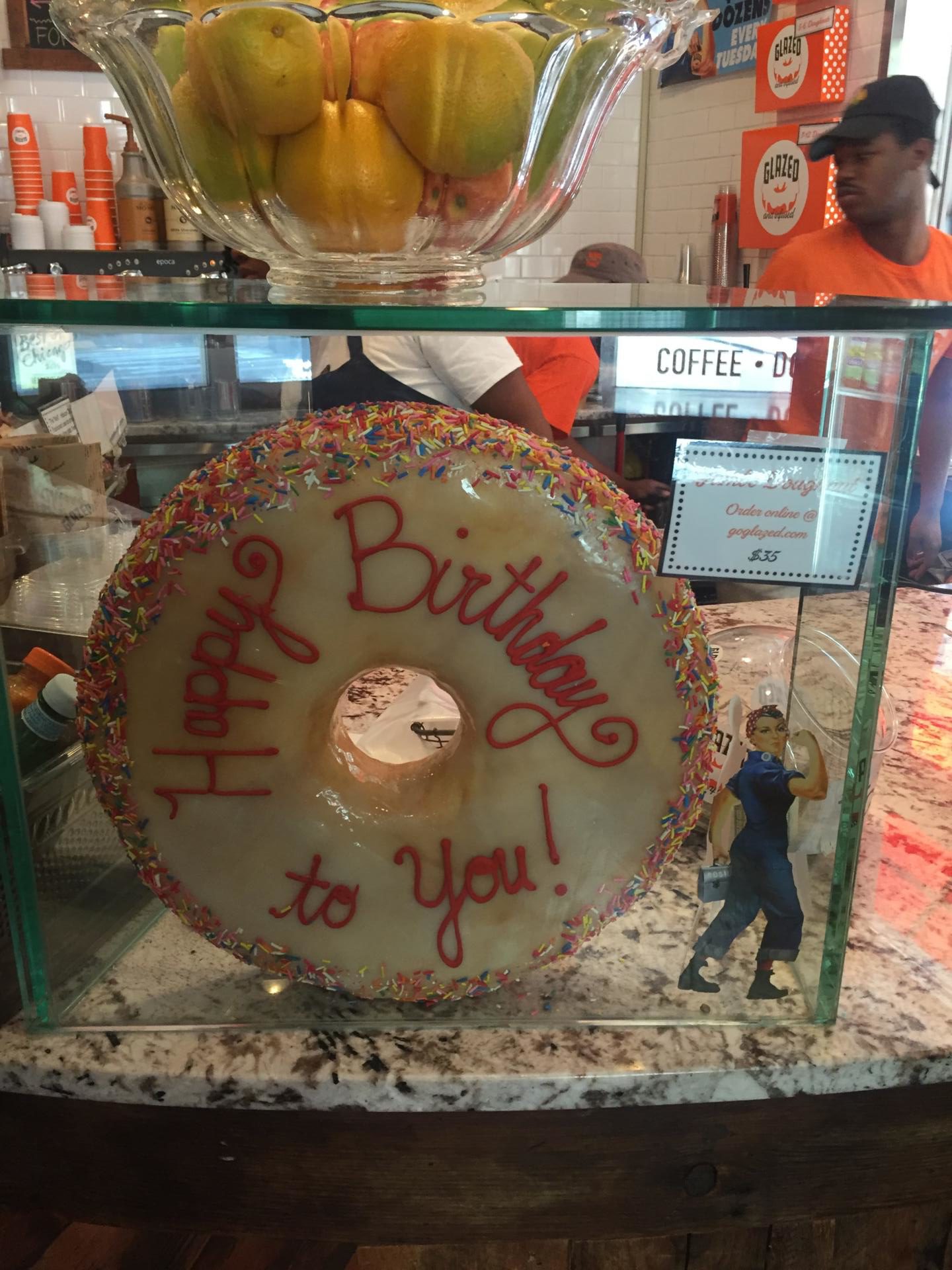 My Birthday Donut – E, You Are On Notice!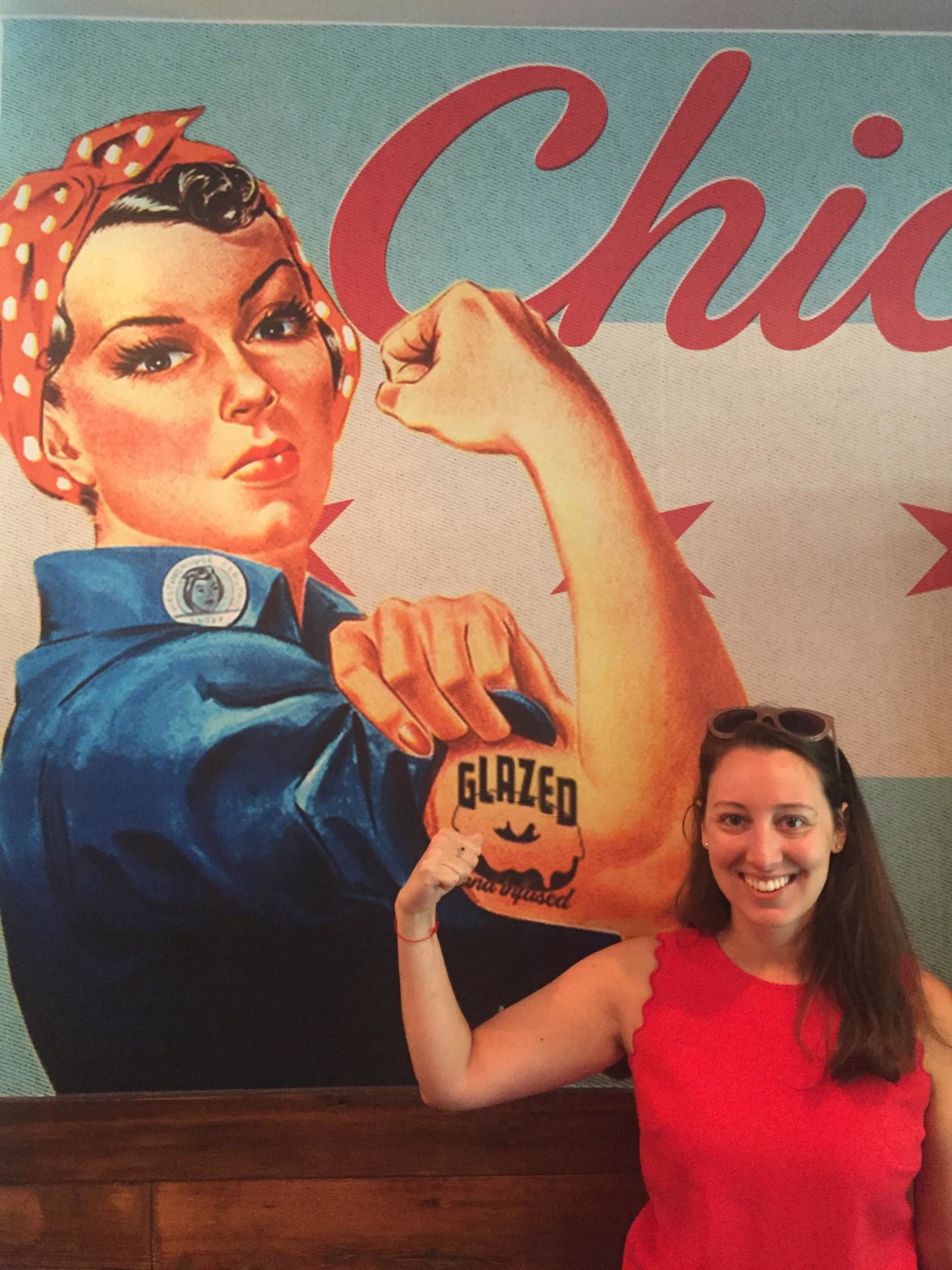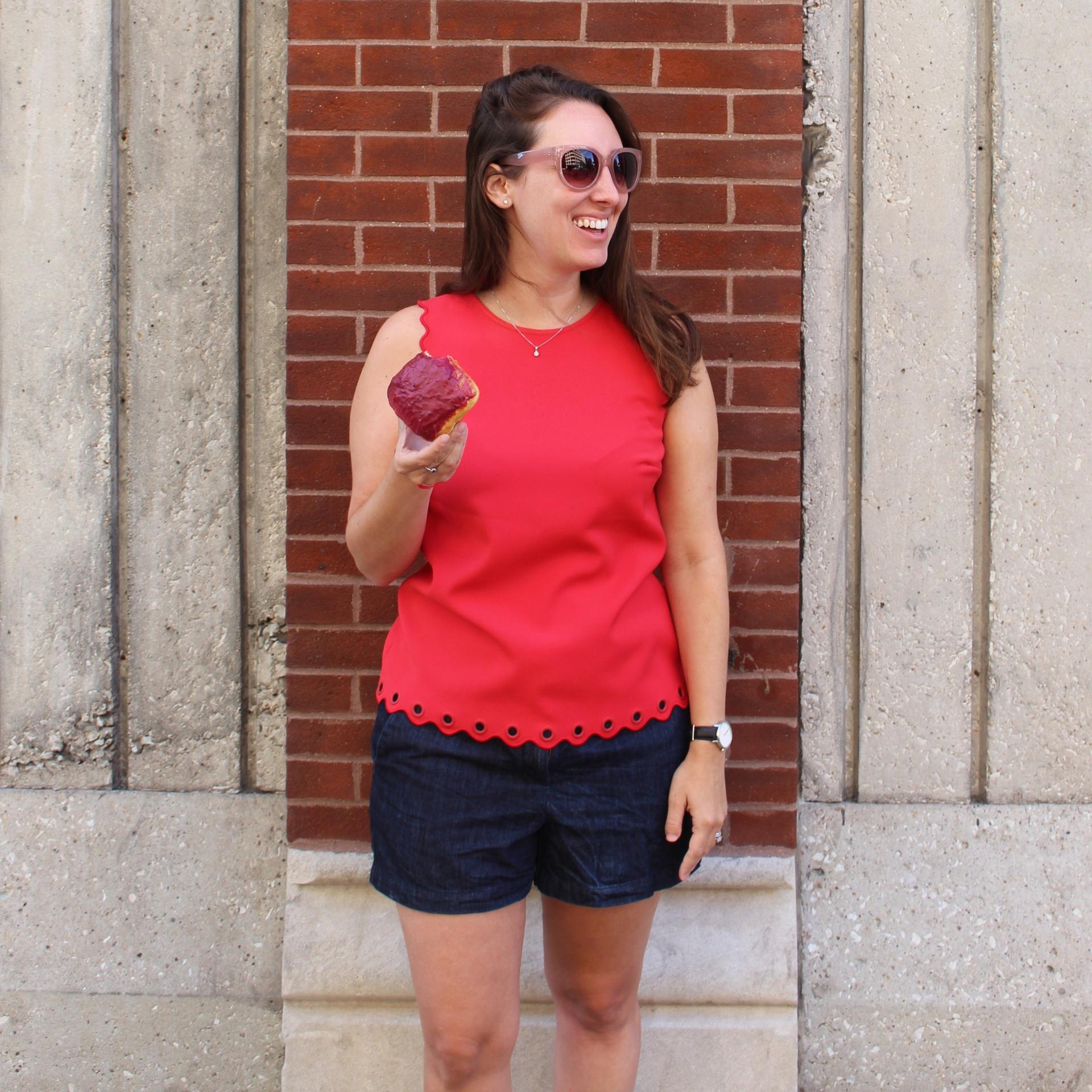 A Girl And Her Blackberry Cheesecake Donut
Top: J.Crew (old, similar HERE), Shorts: Loft (old, similar HERE), Watch: Uniform Wares, Sunglasses: Forever 21
A Dr. And His Donut
Our final stop in Chicago was Stan's Donuts. It was right around the corner from our hotel, and we were looking for a quick snack before our flight. Because everyone needs a donut right after inhaling a personal deep dish pizza. Right? We really just wandered in to see if they had anything interesting. The Dreamsicle Bar donut piqued my interest so, of course I had to have it. E looked at me like I was crazy. Which he always does!
The Dreamsicle donut tasted just as it was supposed to. It was light and fluffy, and you could definitely taste the orange glaze. It was subtle, but there. In the end, E was happy we got the donut. We ended up needing a snack during our delay at O'Hare!
Address: 259 E Erie St, Chicago, IL 60611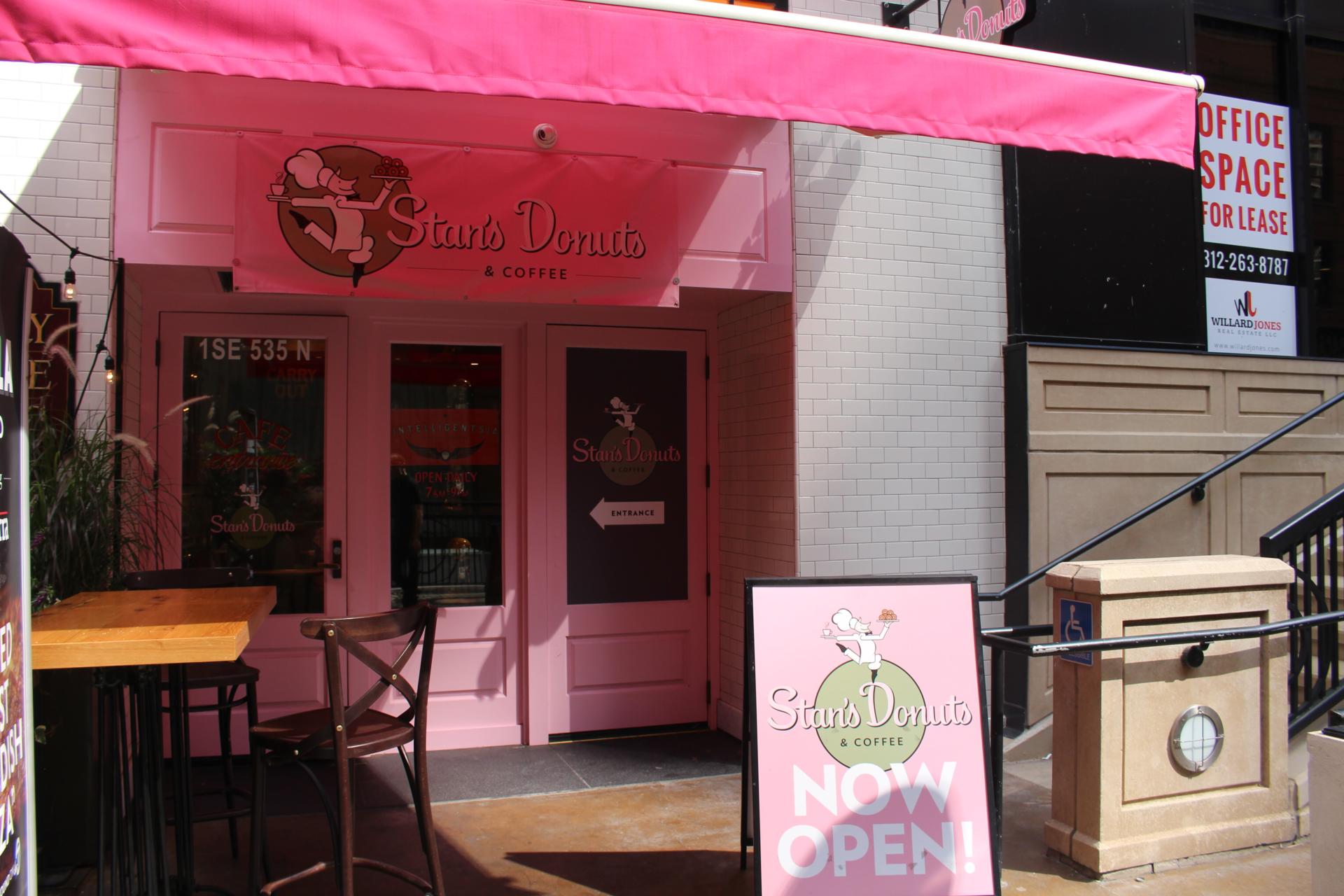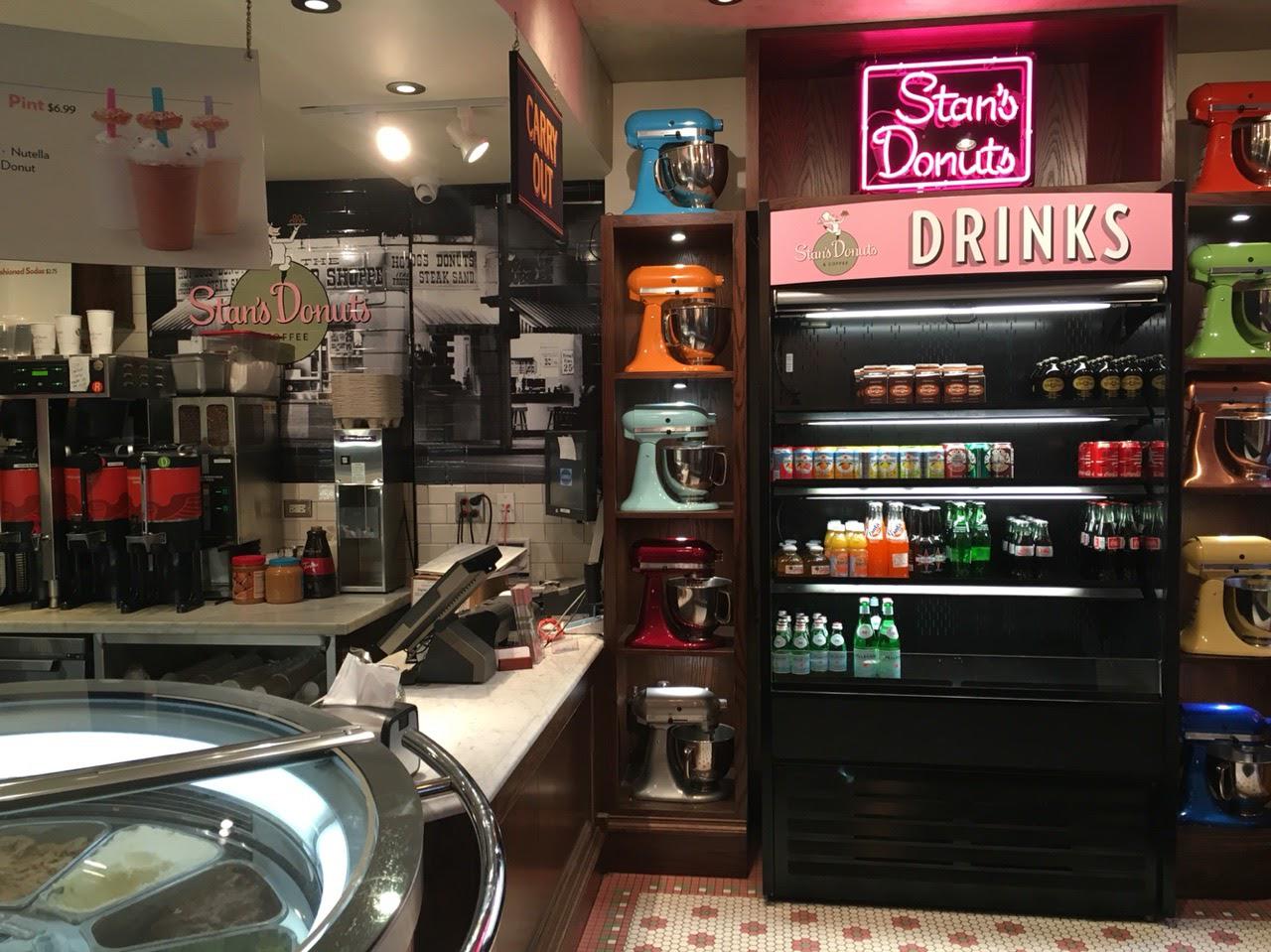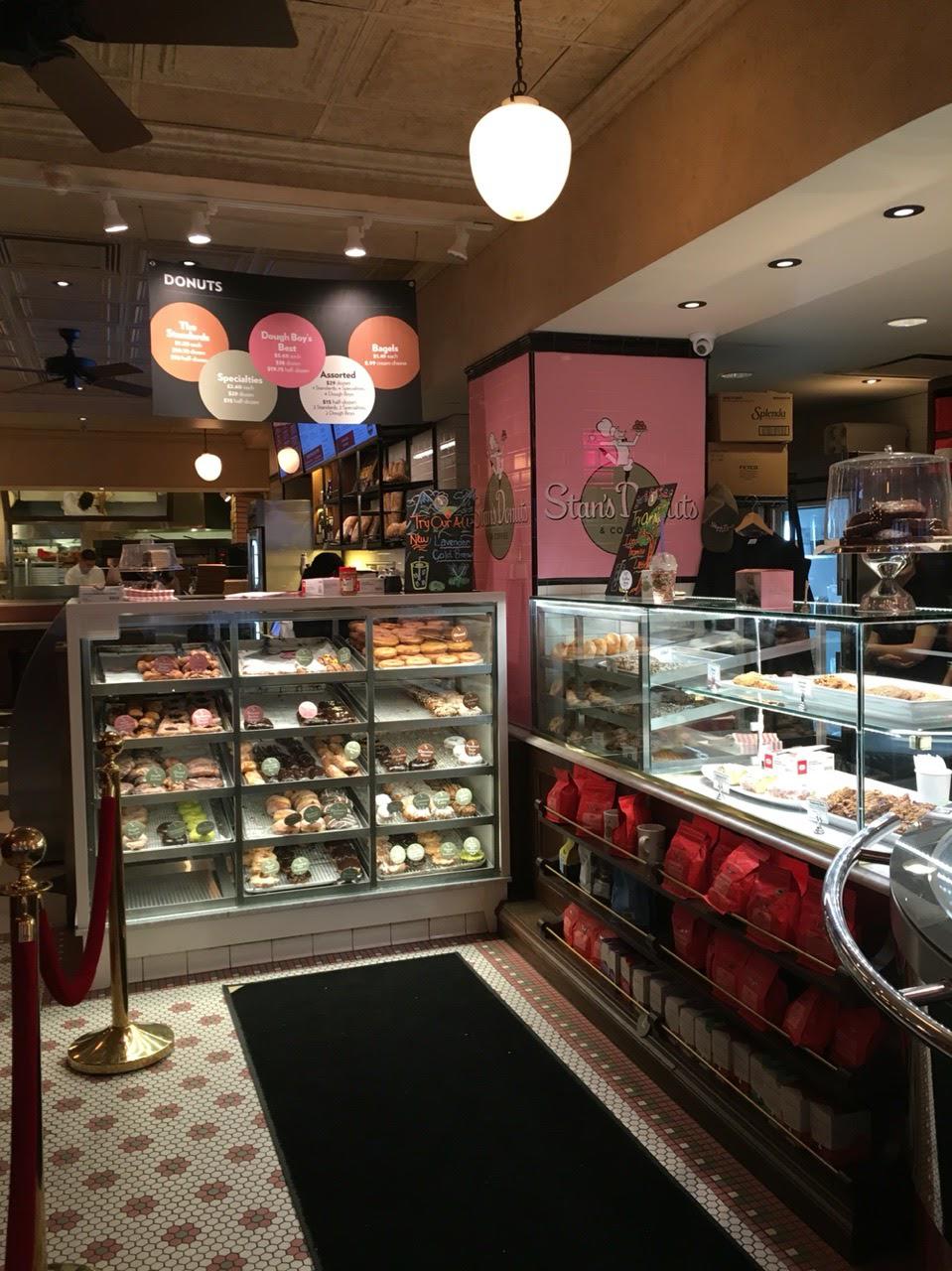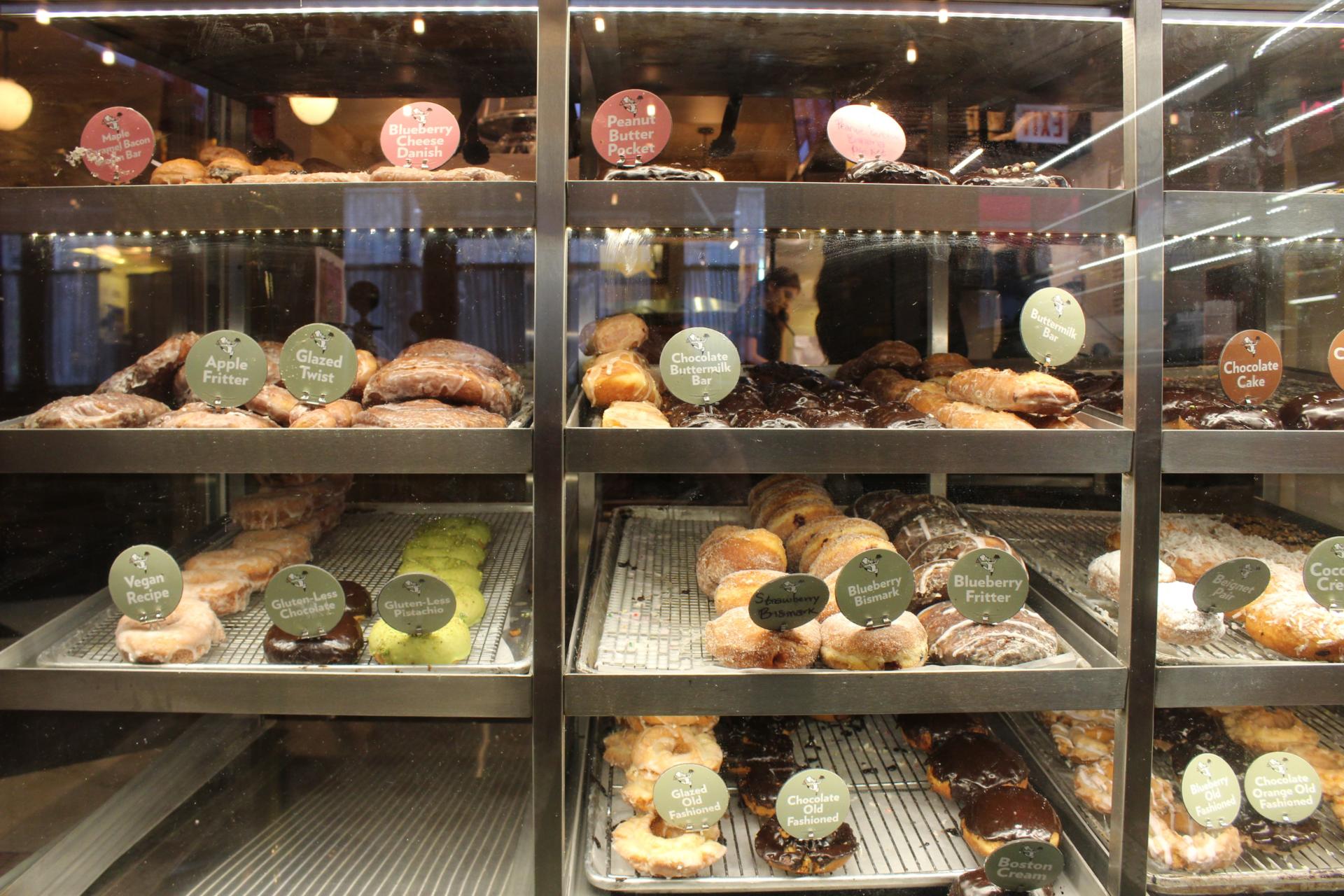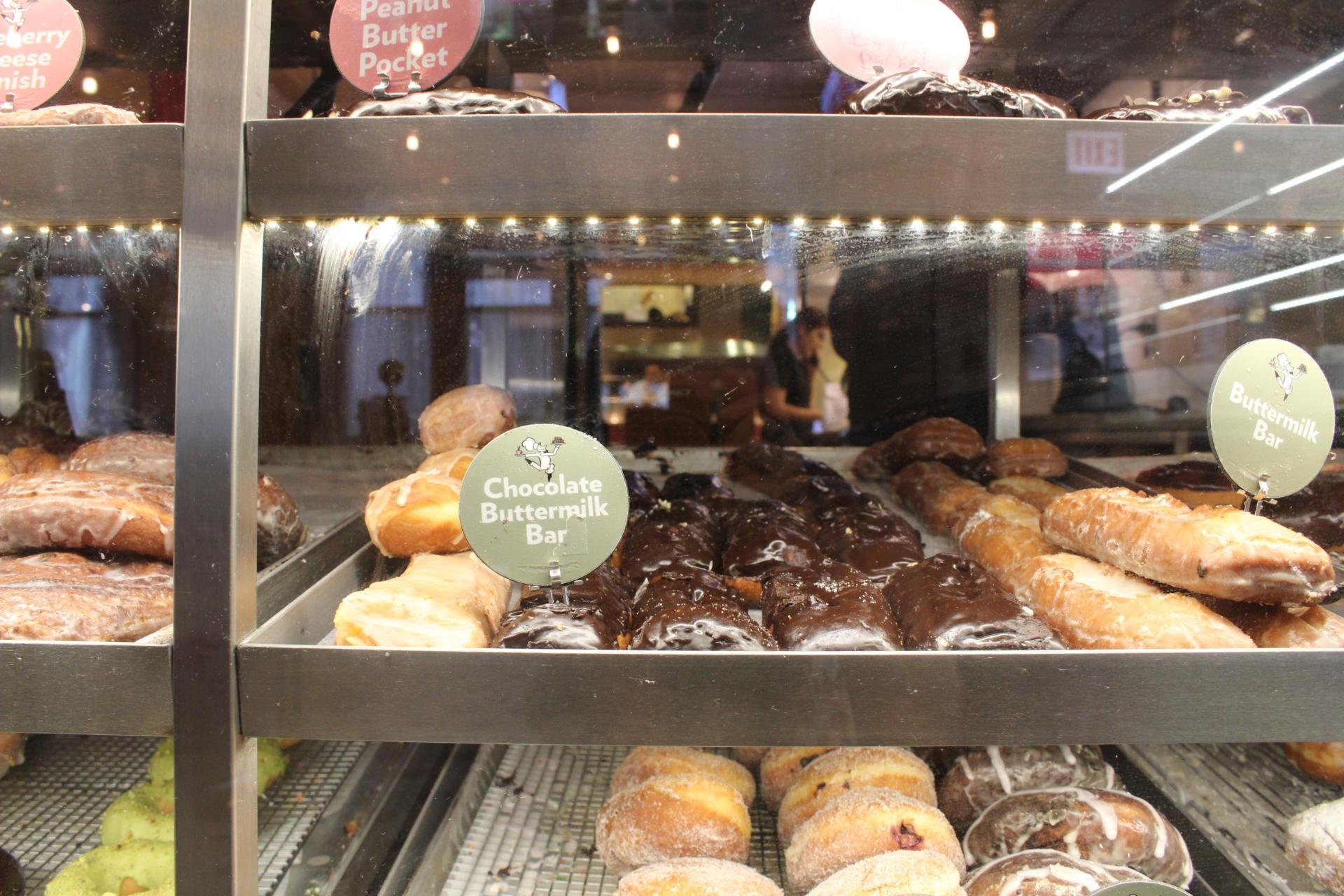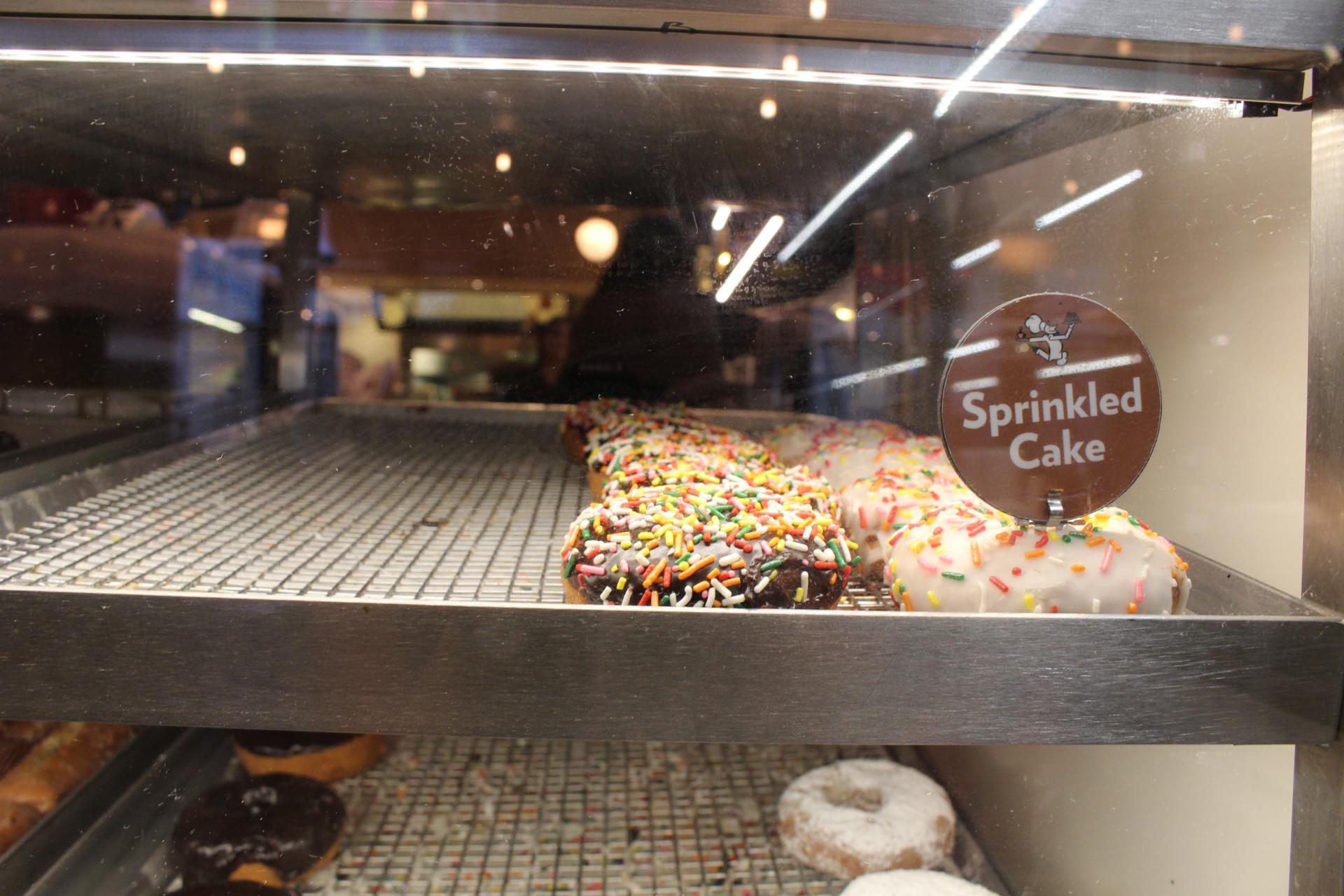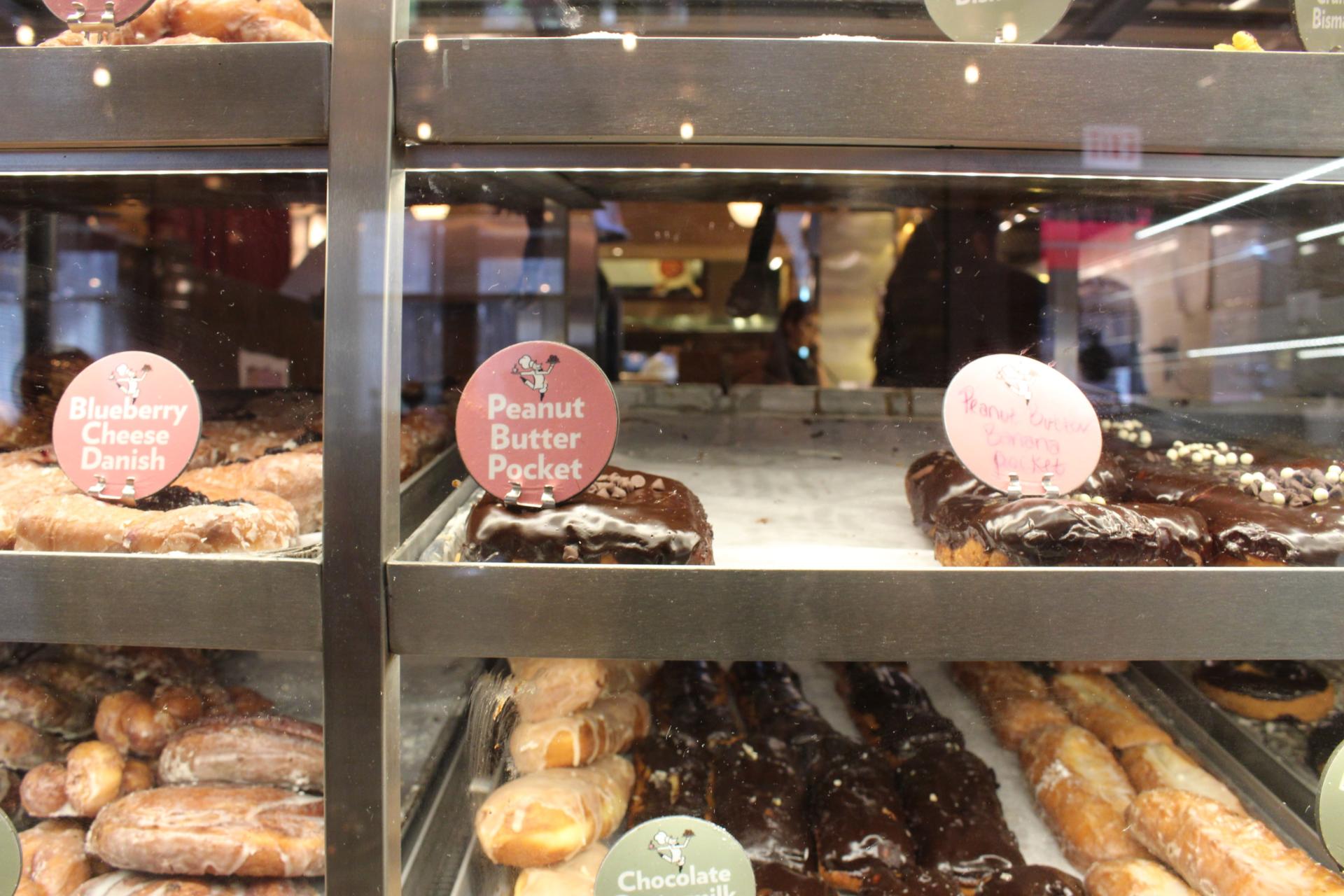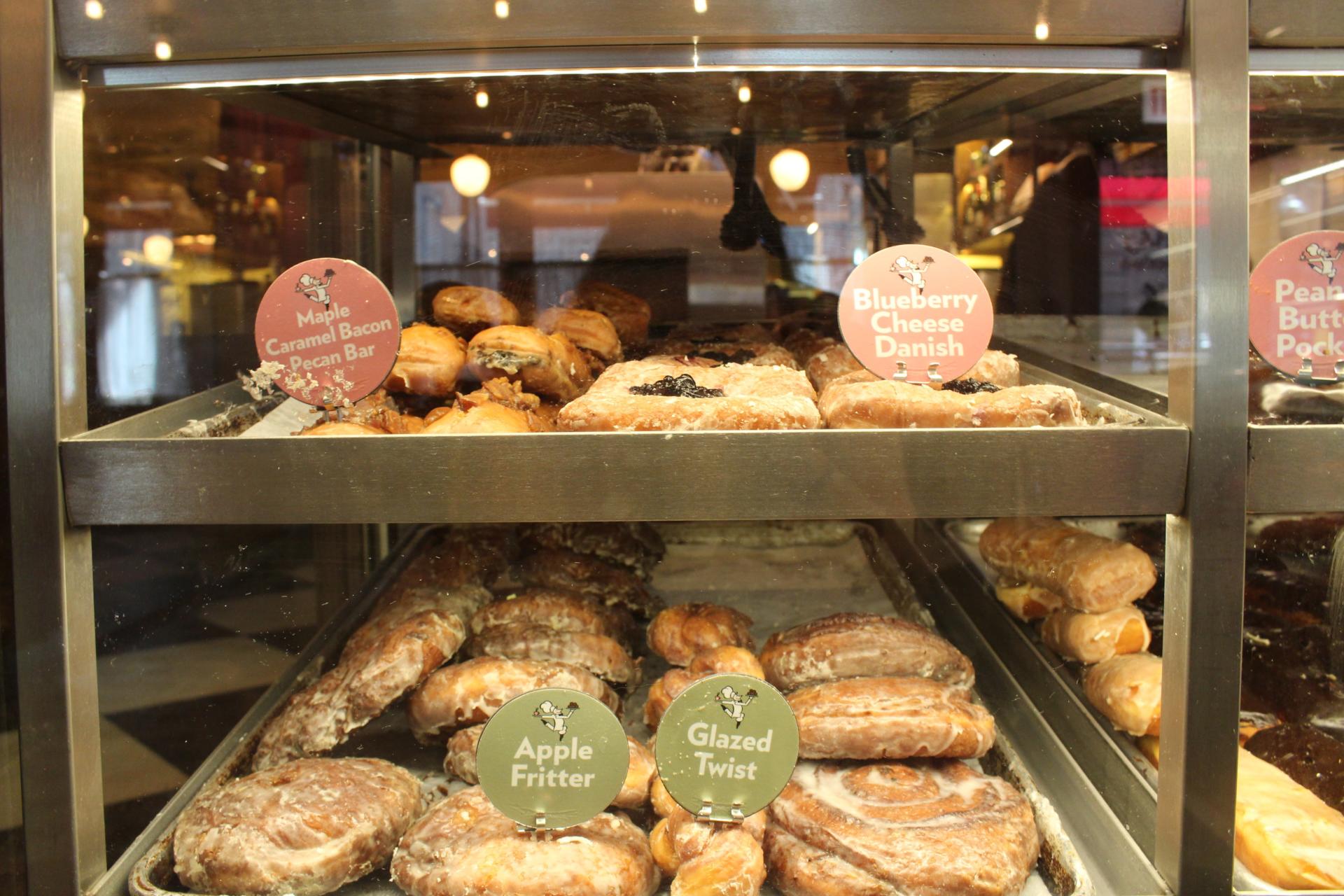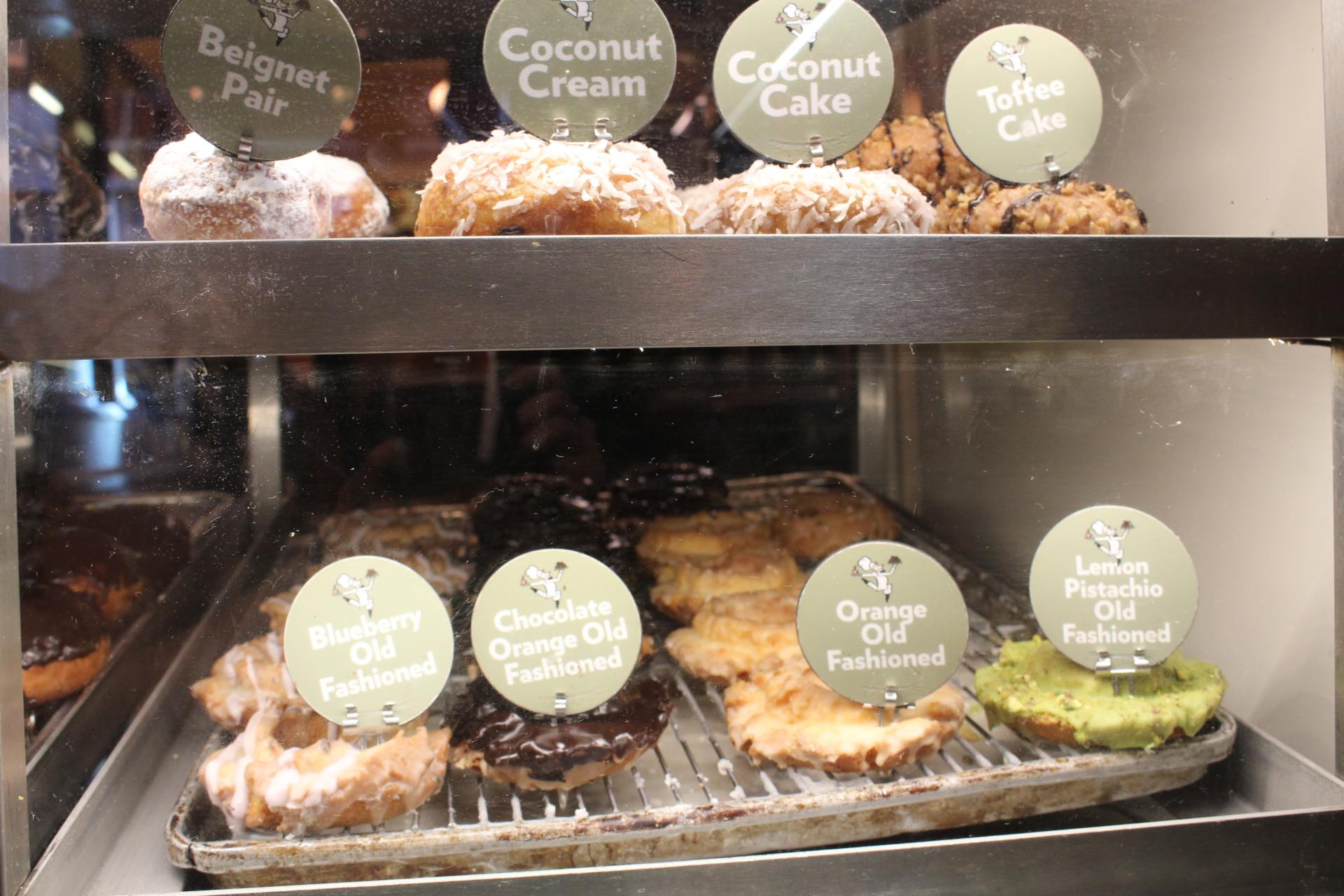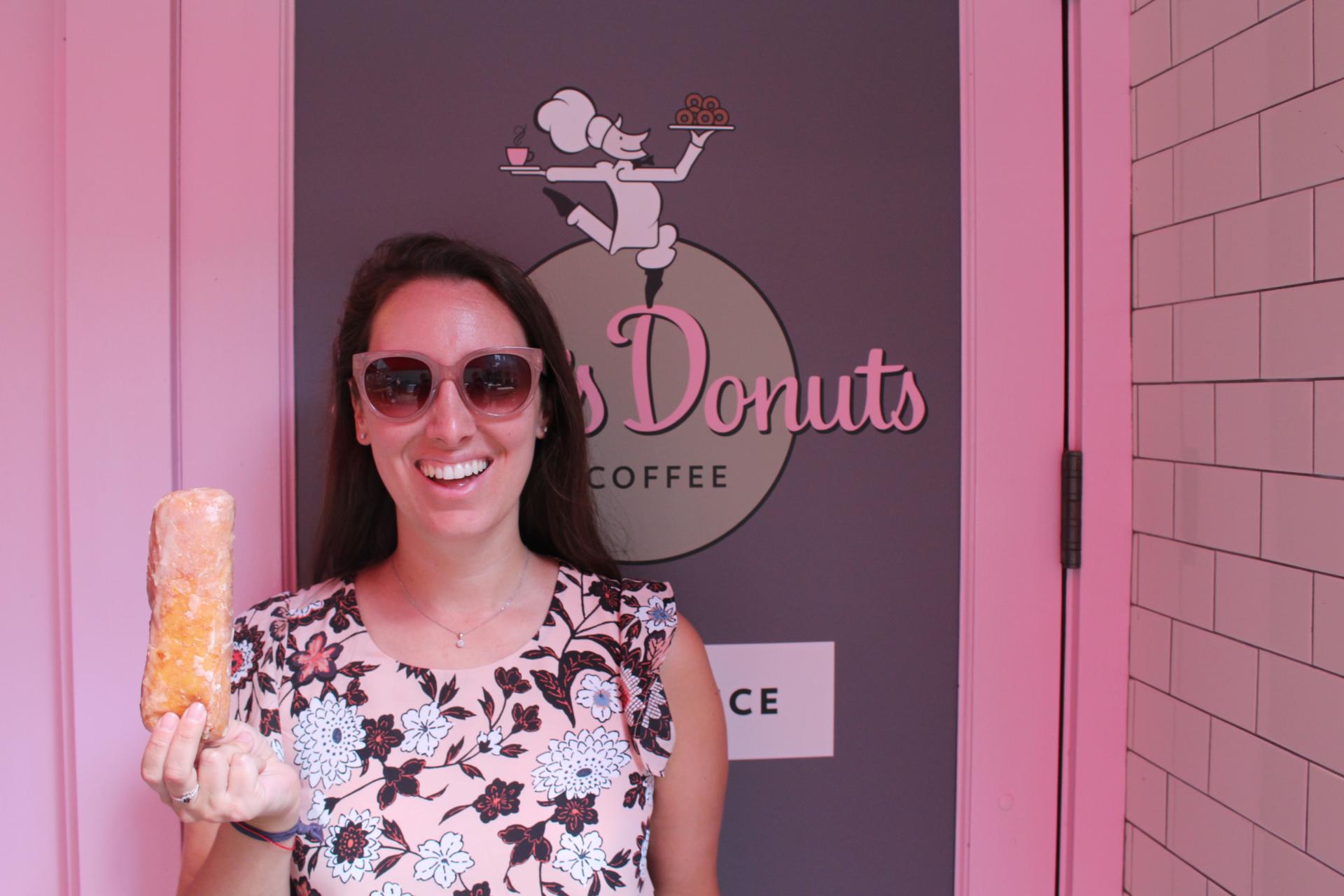 A Girl And Her Dreamsicle Bar Donut