This past Sunday just so happened to be two of my favorite people in the world's birthday! E and my (not so little anymore) sister!
My parents and sister were in town this weekend for a wedding, so we were all actually able to celebrate together! We celebrated with pizza, gelato, and pancakes in New York City and Brooklyn.
To top everything off, I baked a vanilla cake (my sister's favorite) and topped it with a homemade peanut butter glaze (E's favorite). I had to improvise a bit because I didn't have any frosting or powdered sugar in the house. The cake was moist and the peanut butter glaze was not overwhelming. It really was delicious! And best of all, the ENTIRE recipe is dairy free!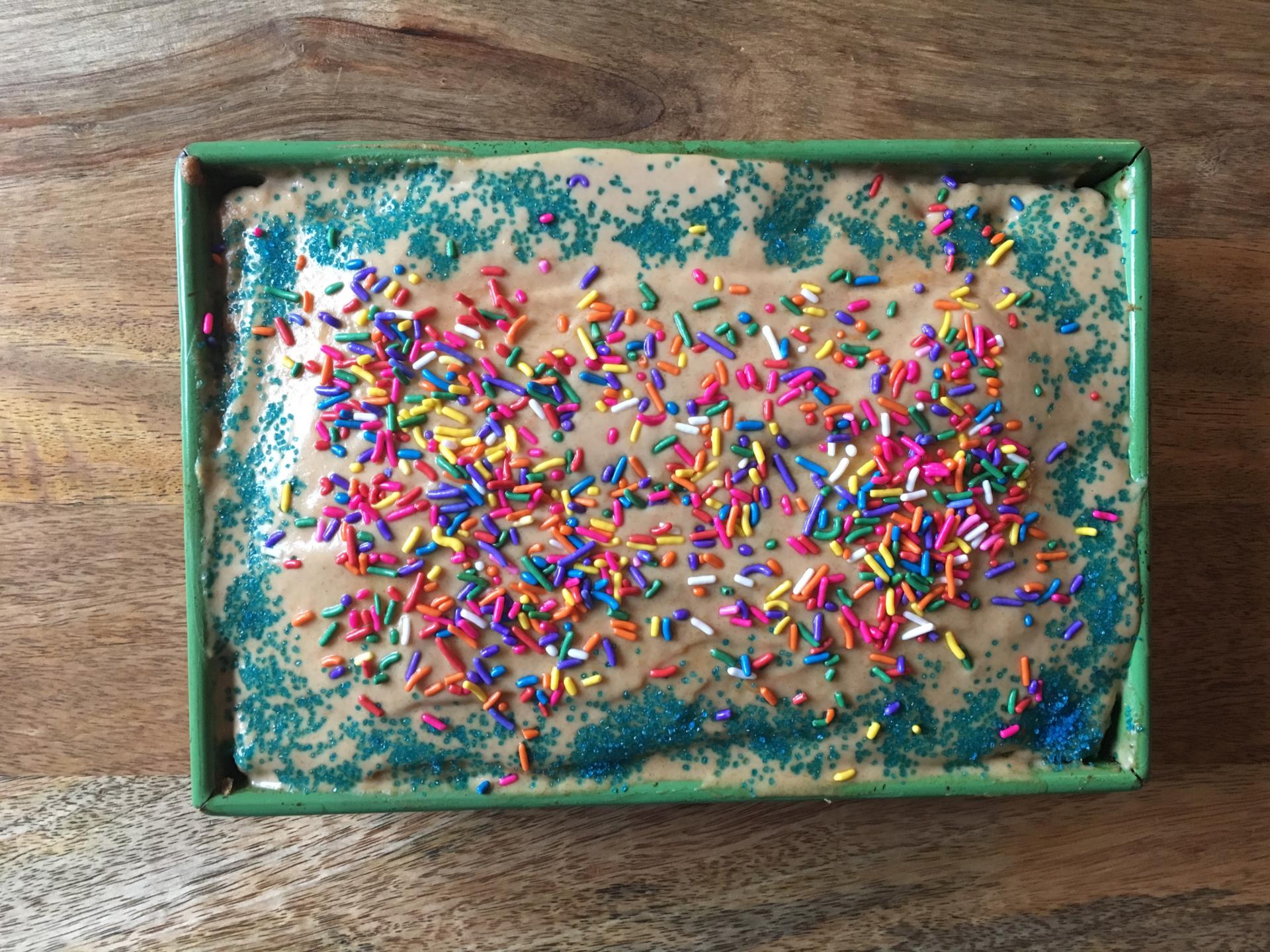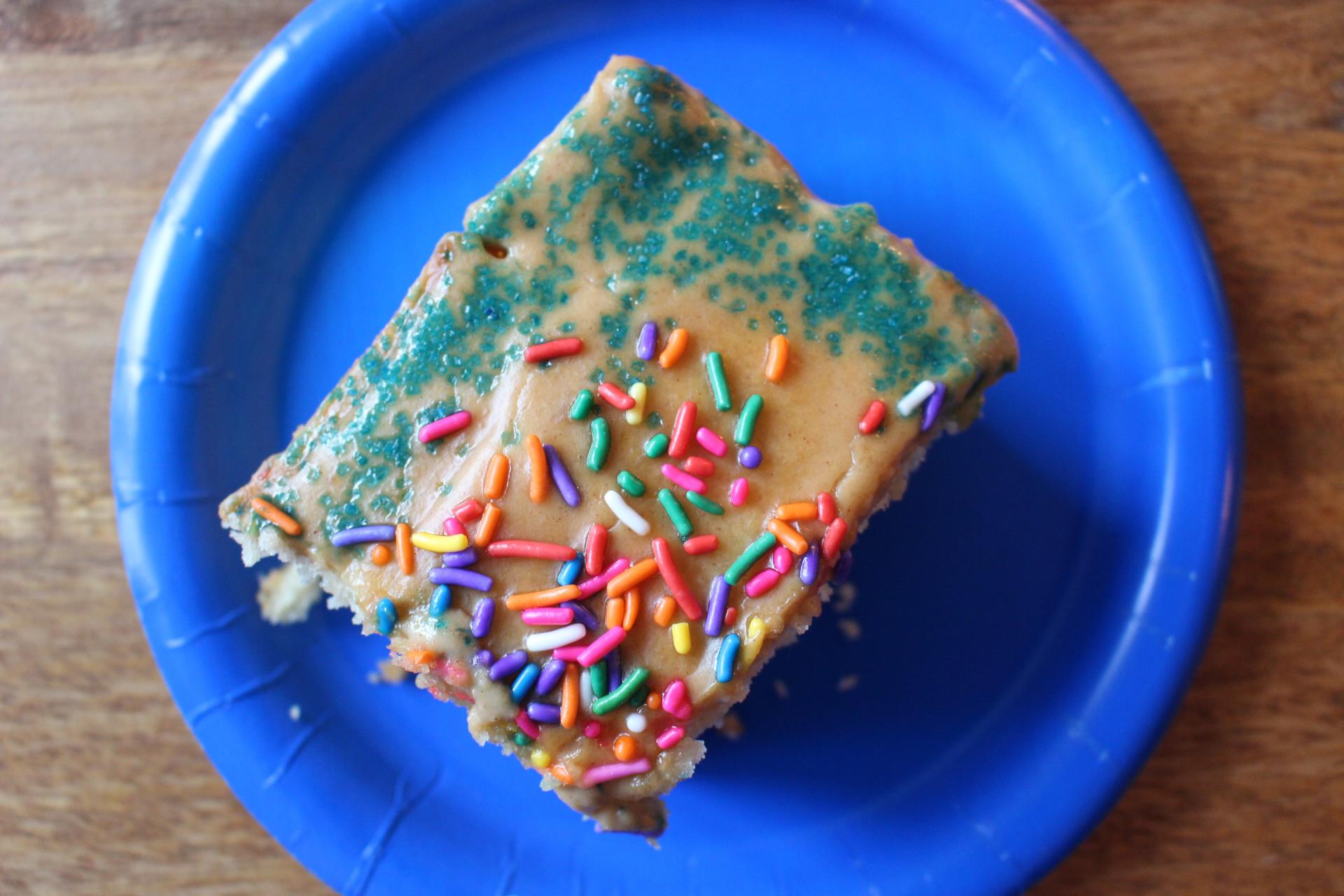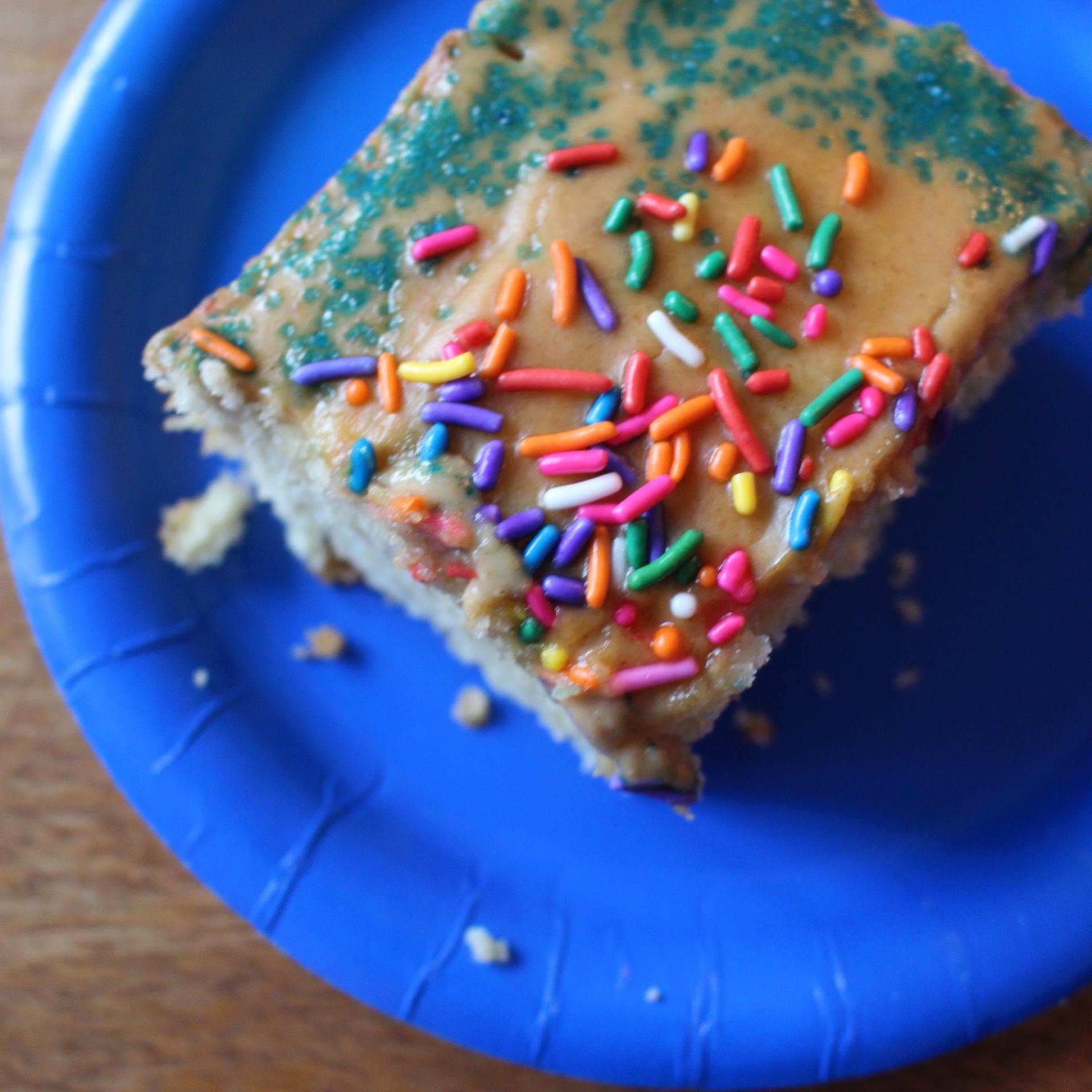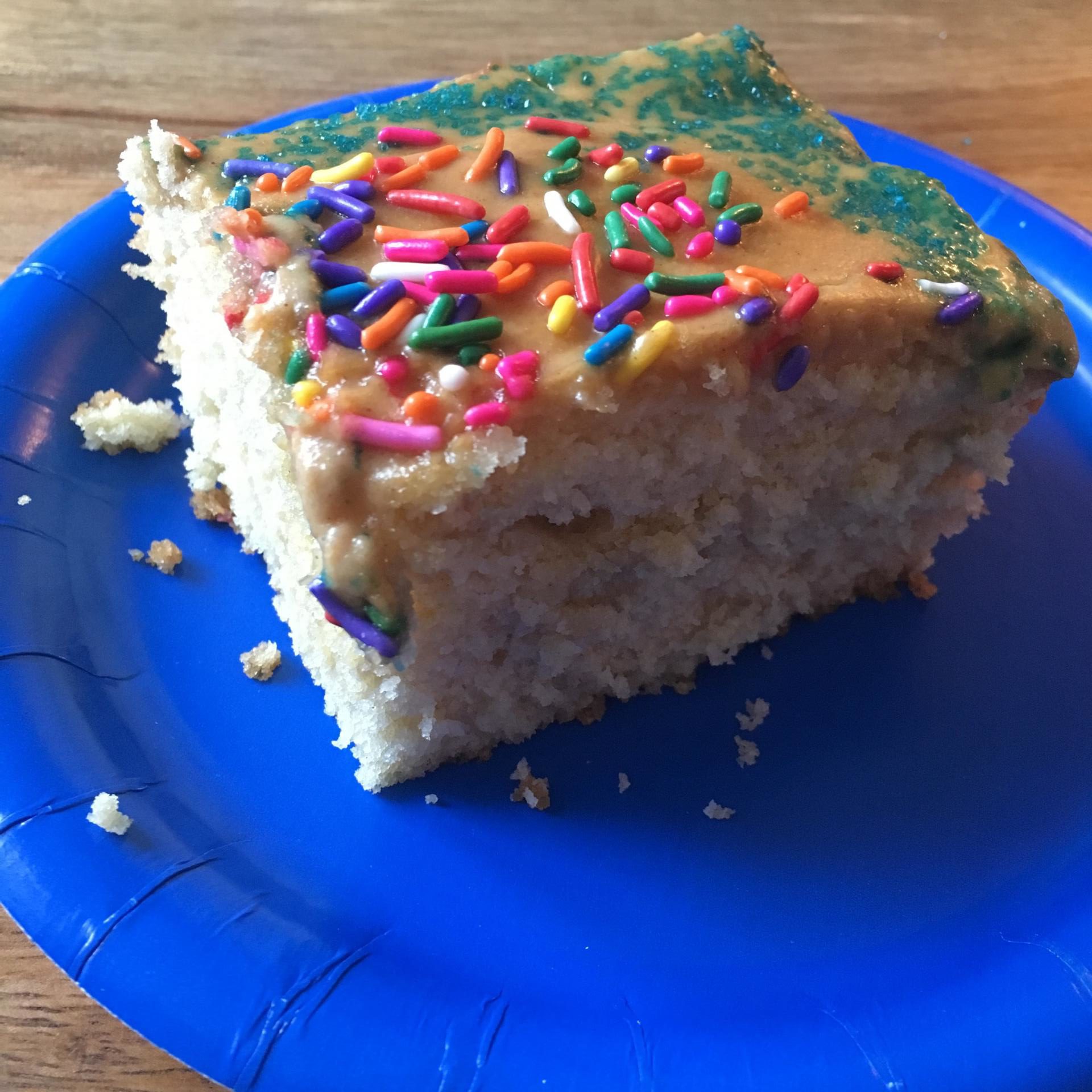 Cake Ingredients:
White Sugar, 1 cup
Margarine, 1/2 cup or 1 stick, softened
Eggs, 2
Vanilla Extract, 2-1/2 teaspoons
Flour, 1-1/2 cups
Baking Powder, 1-3/4 teaspoon
Almond Milk, 3/4 cup
Glaze Ingredients:
Smooth Peanut Butter, 1/2 cup
Almond Milk, 1/4 cup
Directions:
Preheat your oven to 350 degrees Fahrenheit. While the oven is warming up, spray your pan with PAM or line with parchment paper.
In your KitchenAid Stand Mixer, cream together the margarine and sugar.
Once the mixture is light and fluffy (approximately 3-4 minutes), beat the eggs in, one at a time, and then slowly add the vanilla extract.
Pour the flour and baking powder into a medium bowl and whisk to combine.
Slowly add the flour mixture to the KitchenAid Stand Mixer in batches. Once all of the flour has been added and everything is combined, slowly add the almond milk. Once the batter is smooth (free of lumps) pour it into your greased pan!
Bake for 30-40 minutes or until a toothpick comes out clean.
Allow to cool on a wire rack. While you are waiting for the cake to cool, in a small bowl whisk together peanut butter and almond milk until smooth.
Drizzle with the peanut butter glaze, decorate with sprinkles and serve!