The New York Fashion Week recap continues with a look at my very first runway show and an afternoon at the ShopStyle Social House. If you missed Part I click HERE.
Because I was raised to never be late, I arrived at Skylight Clarkson Square about thirty minutes before showtime. As a result, I was 5th in line! I sense a trend… It gave me the opportunity to take some great shots before the show! I didn't have an assigned seat for this show, but I didn't care. Any opportunity to see a runway show up close and personal, and I am there. In the end I was able to sit in the second row, right next to Ashley and Emily of Two Peas in a Prada. I had so much fun with them!
The lights dimmed, the music came on, and it was time for the show to begin! As the models came out, I was in awe. Each look was better than the next. I was also incredibly impressed at how quickly the models strutted down the runway in those heels!
My favorite look was the black and pink floral cocktail dress. I could totally imagine wearing it to a wedding next summer! I also really loved the navy lace dress. So intricate and feminine. After the finale, Dan Liu himself came out to standing ovation.
Runway shows move so fast. Before you know it, it is over! I found the entire experience thrilling.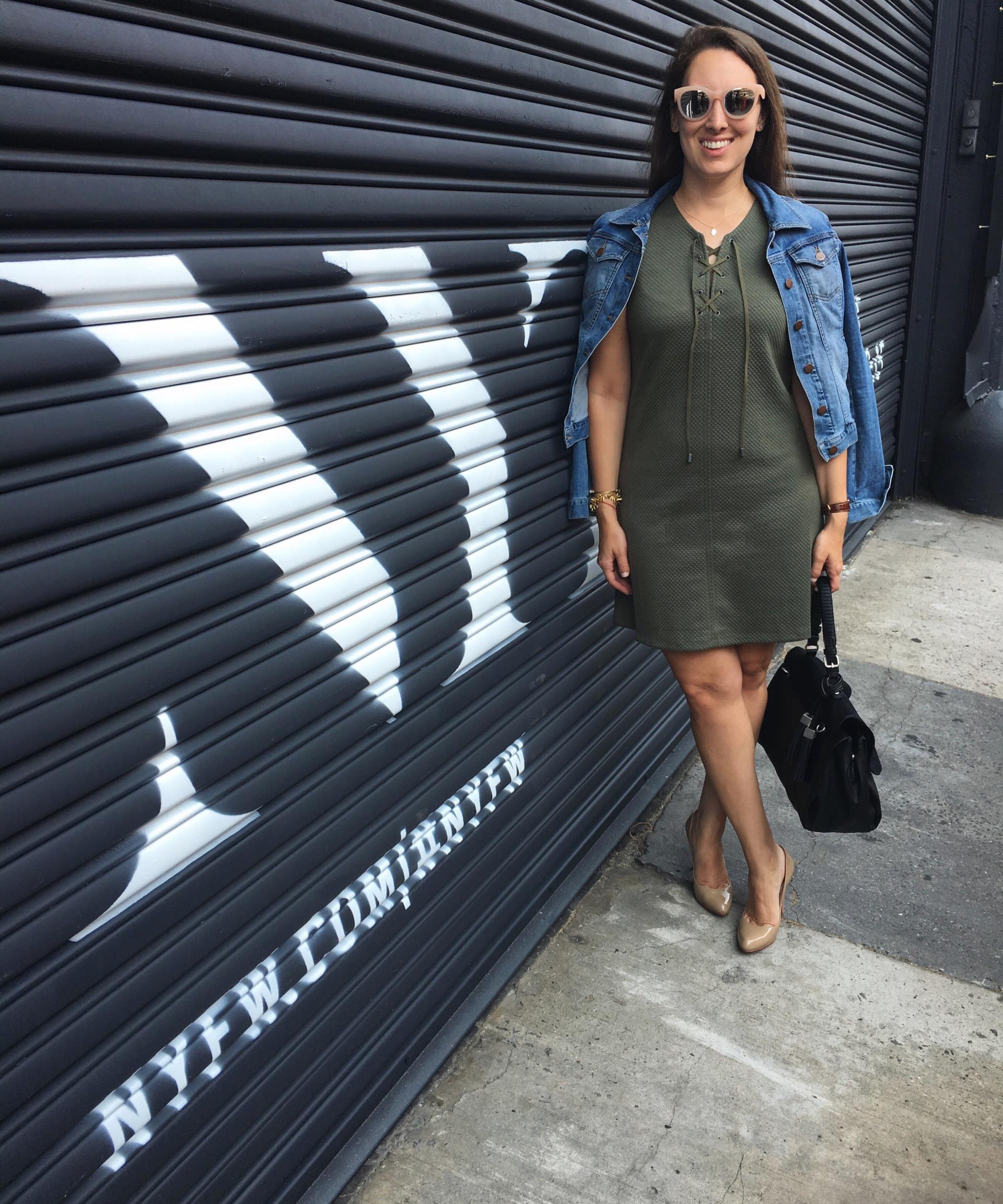 Dress: Black Swan (c/o), Jacket: Loft, Shoes: Christian Louboutin, Bag: 88 Handbags (c/o), Sunglasses: Toms, Bracelet: Stella & Dot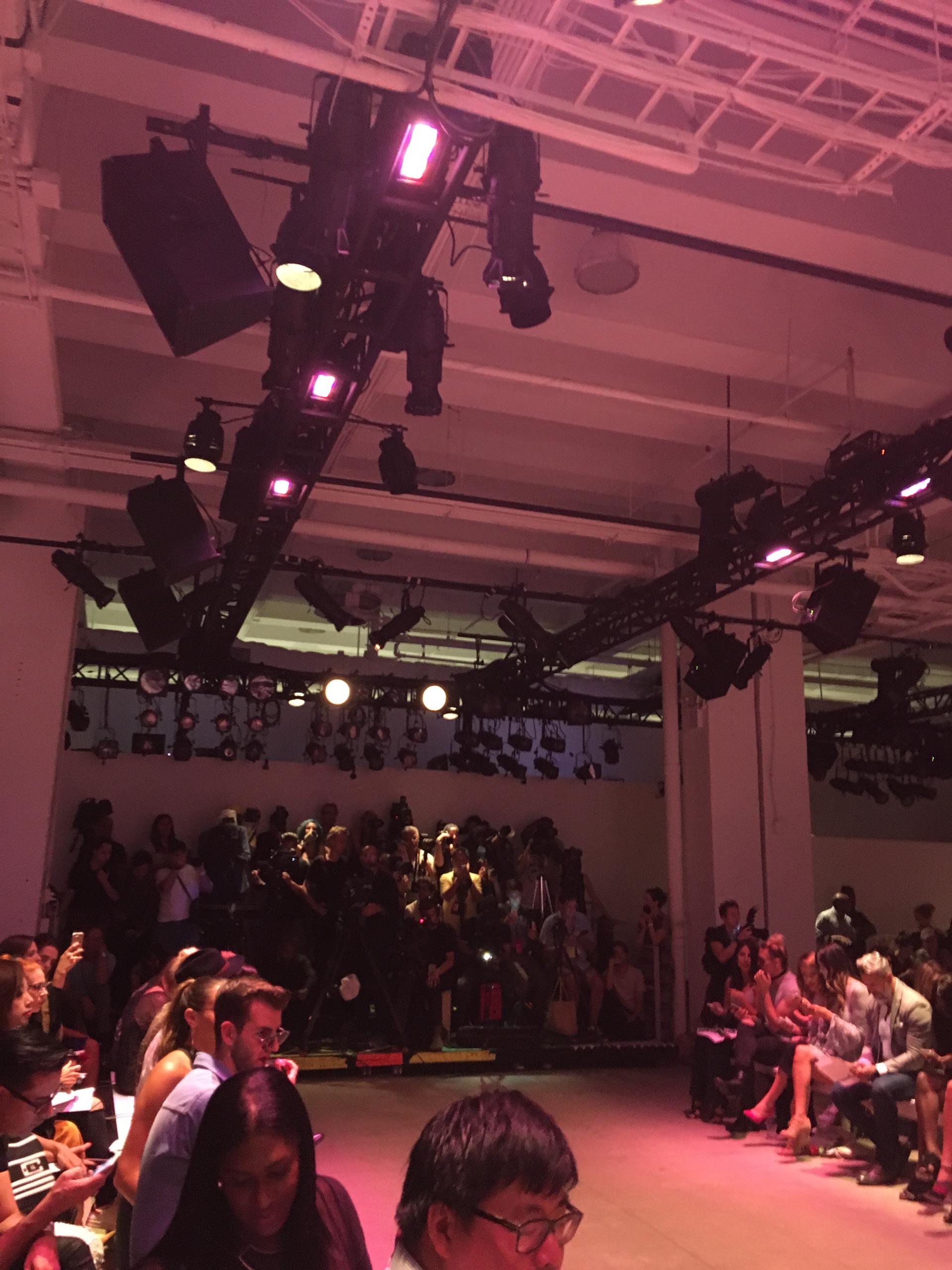 Photographer Central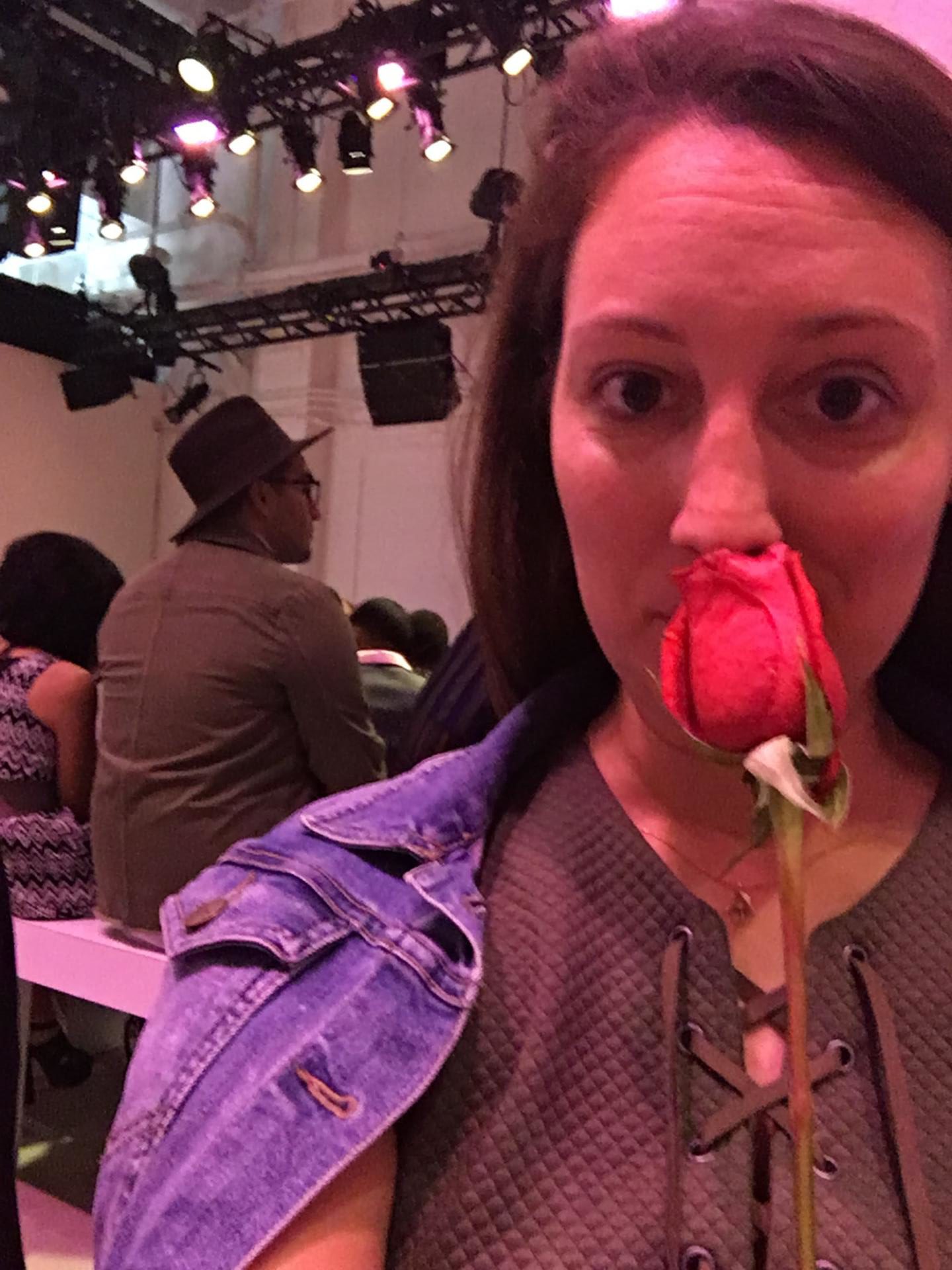 Waiting For The Show To Begin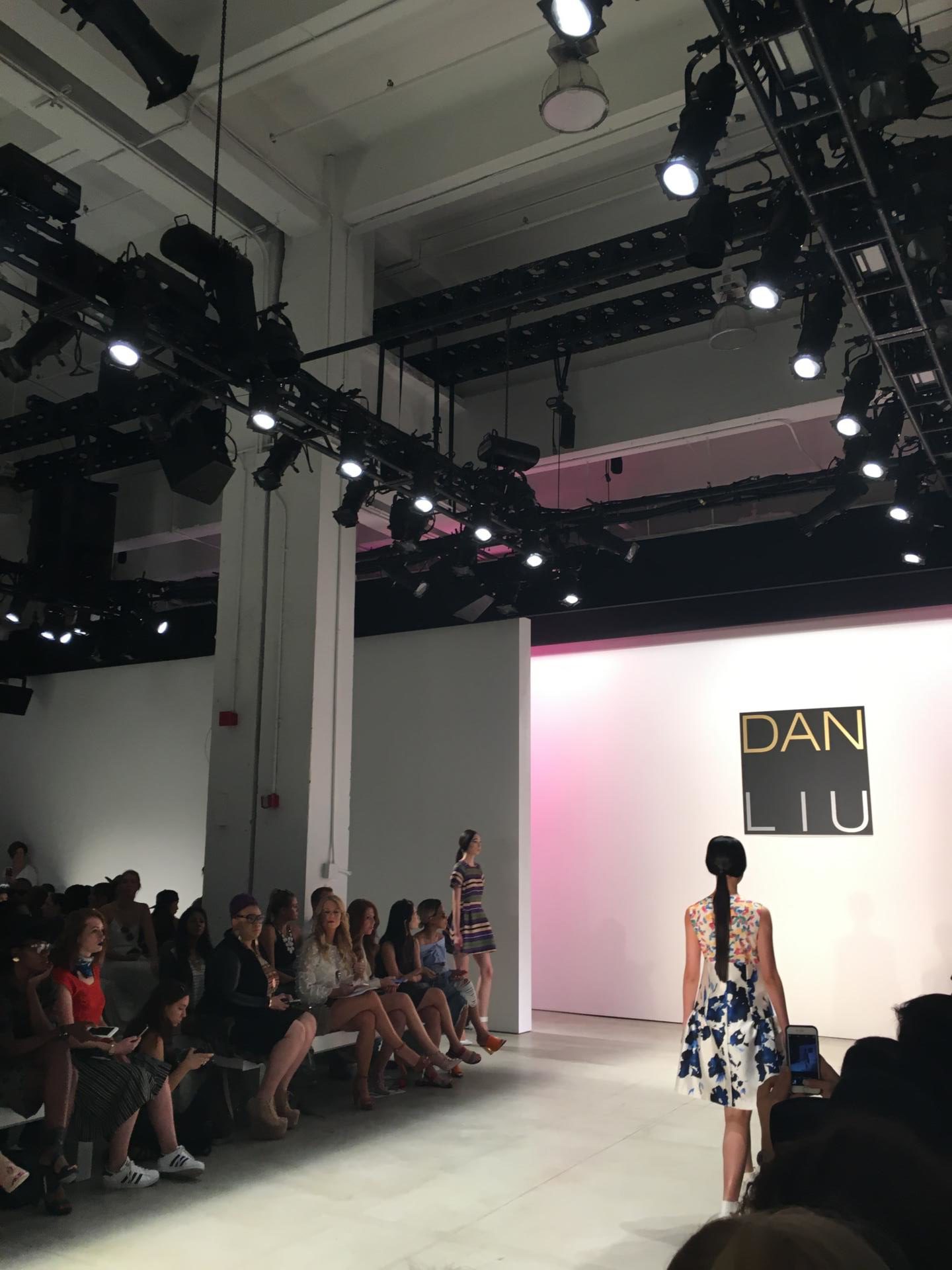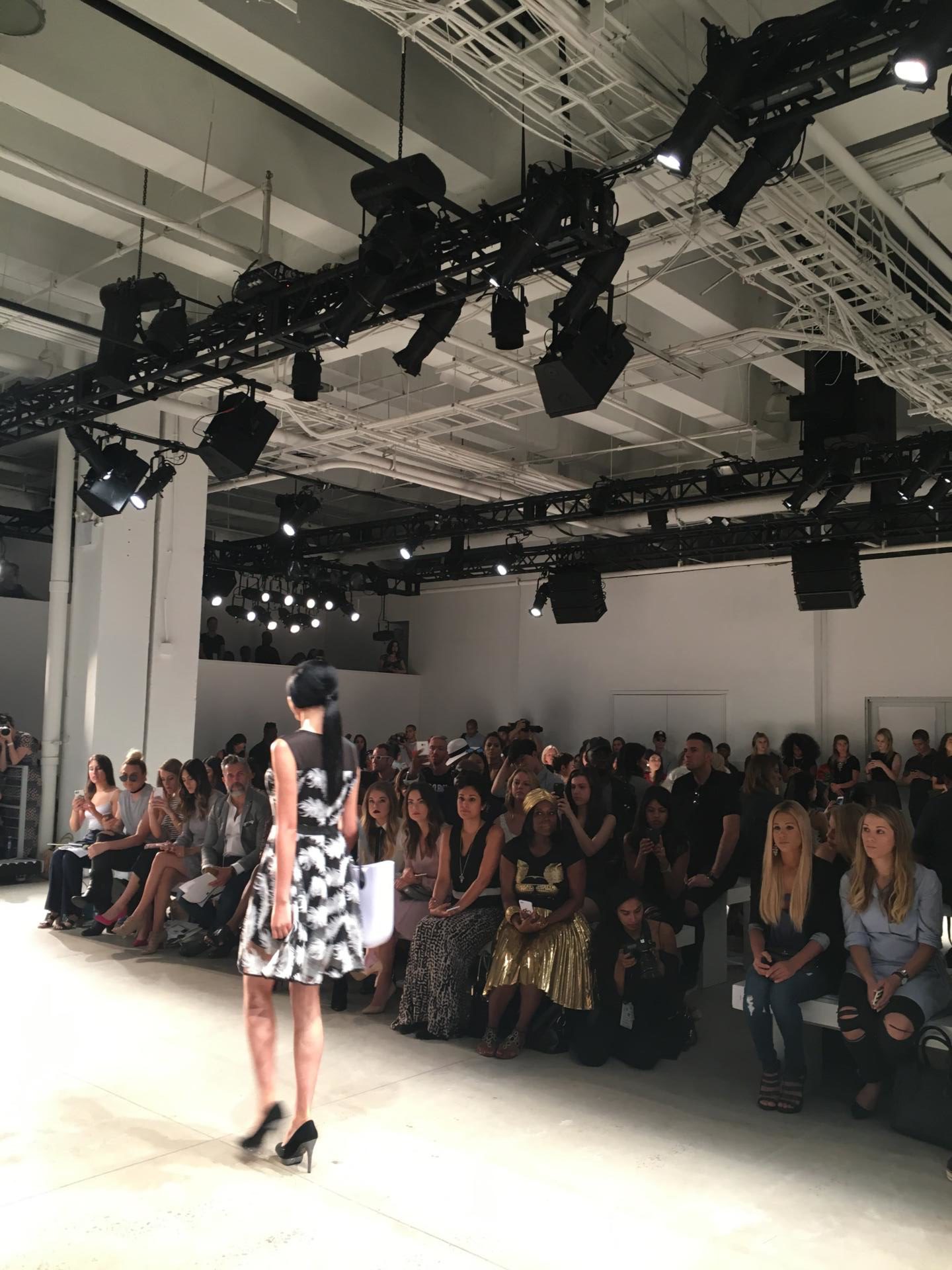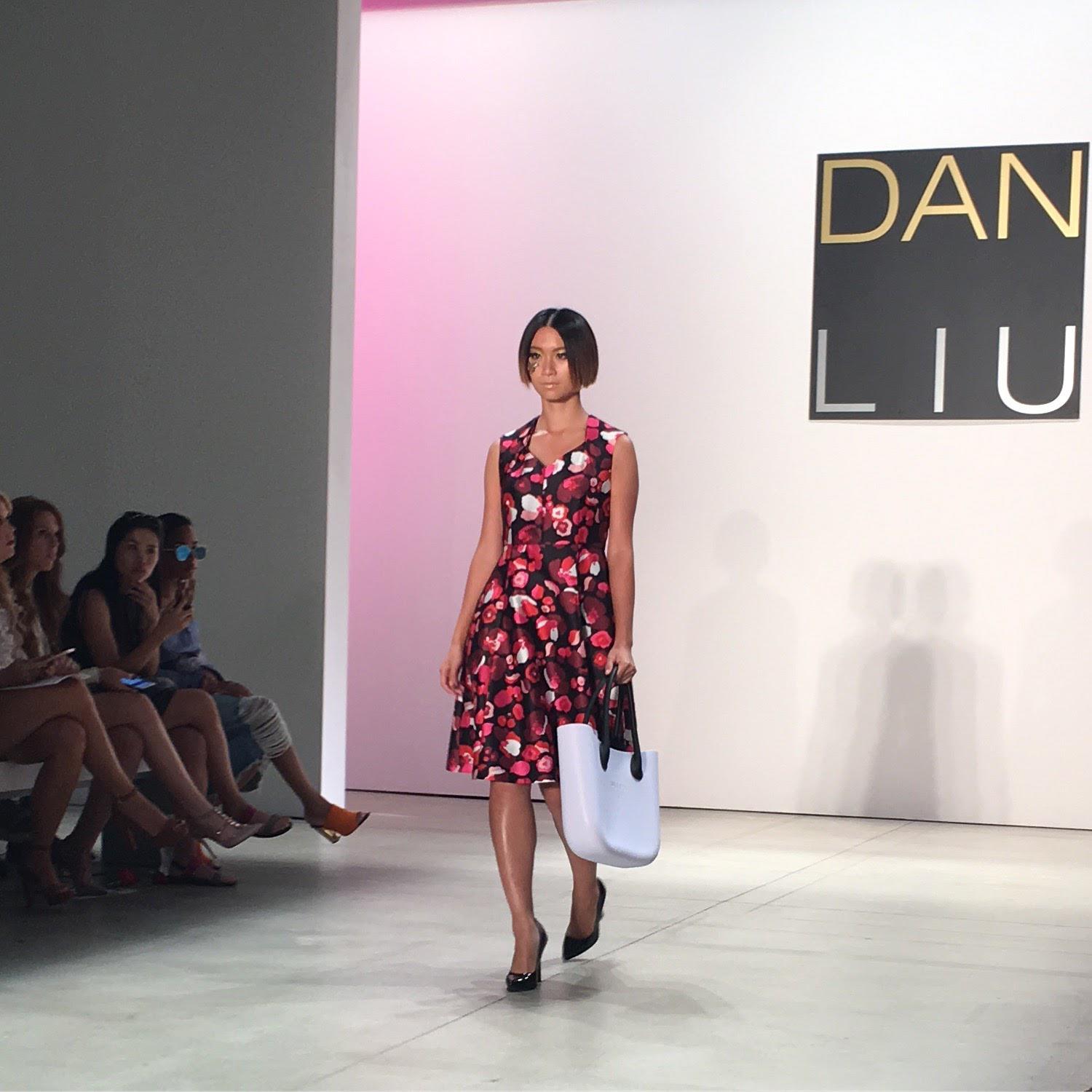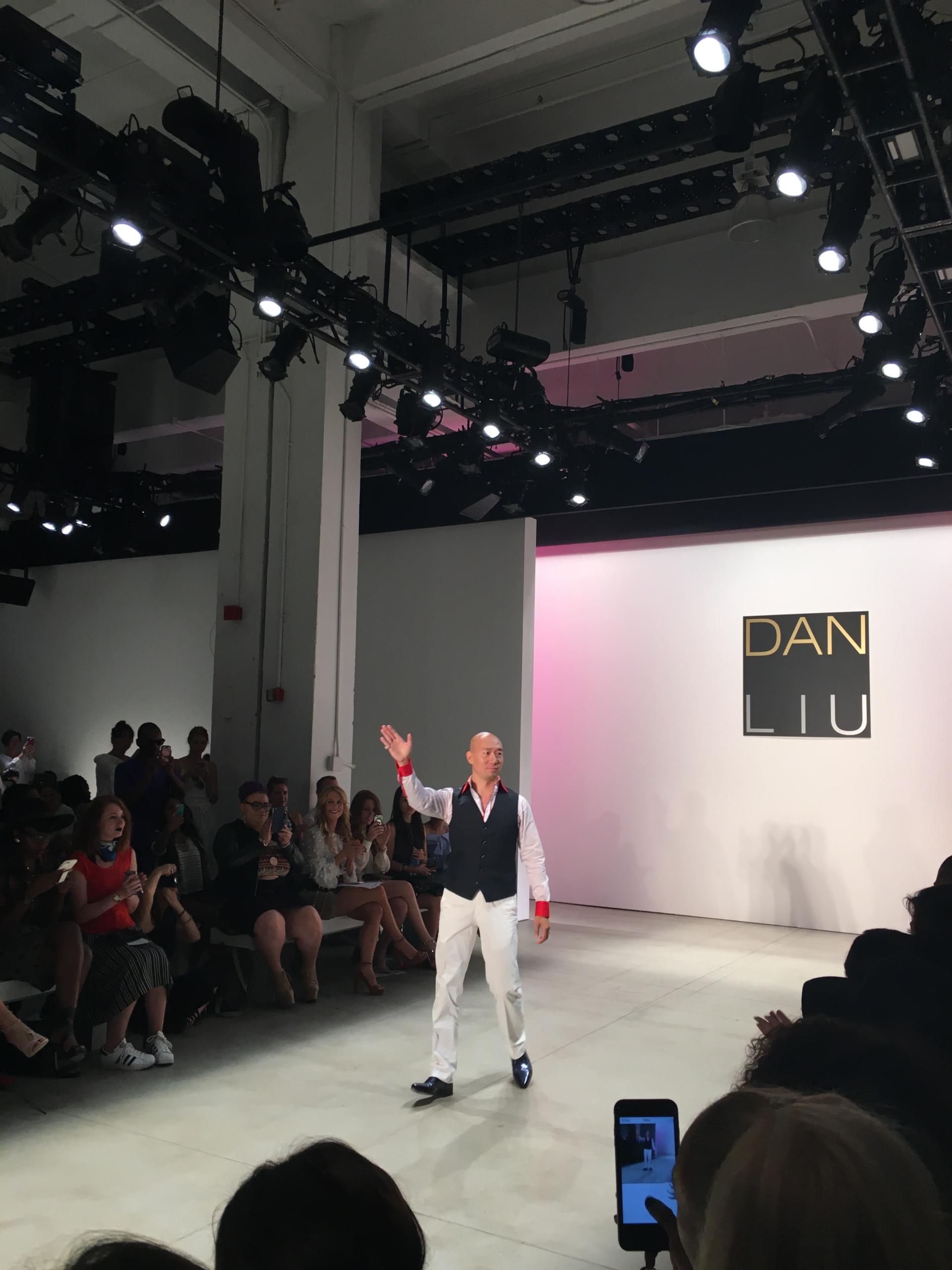 After Dan Liu, I met up with some of my Style Collective sisters for brunch at Pennsylvania 6 NYC. Watching all those models strut their stuff made me ravenously hungry! I essentially INHALED my eggs benedict. It was delicious!
After brunch, we all headed over to the ShopStyle Social House at The Glasshouses. They are known for their spectacular views of New York City. Let me tell you, they did not disappoint! There were two floors full of goodies and activities. One with coffee and one with rosé. I may or may not have had two of each! They had a hair and makeup bar, as well as a GiGi NY bag personalization station. Since chokers are all the rage, BaubleBar was on hand to help everyone find a choker that worked for them. I picked a beautiful pearl choker. It totally dressed up my outfit. Sole Society was also in attendance showing off their fall collection. I ended up going home with two amazing pairs of shoes! So excited to share them with you in the coming weeks!
ShopStyle really knows how to throw a party! We had all planned on staying for an hour or two, but we were having so much fun together we ended up staying for 4 hours. I can't wait for their party in February!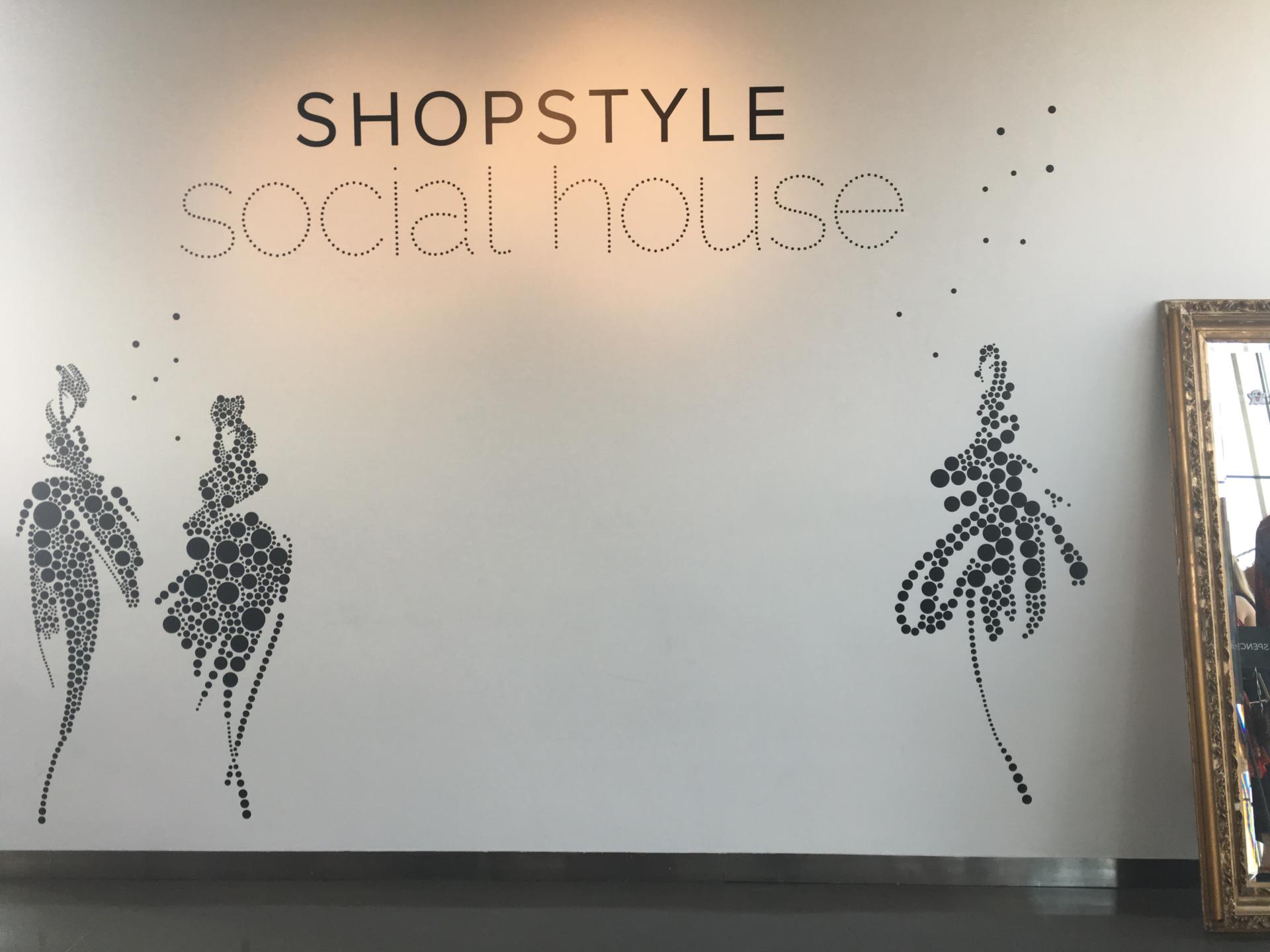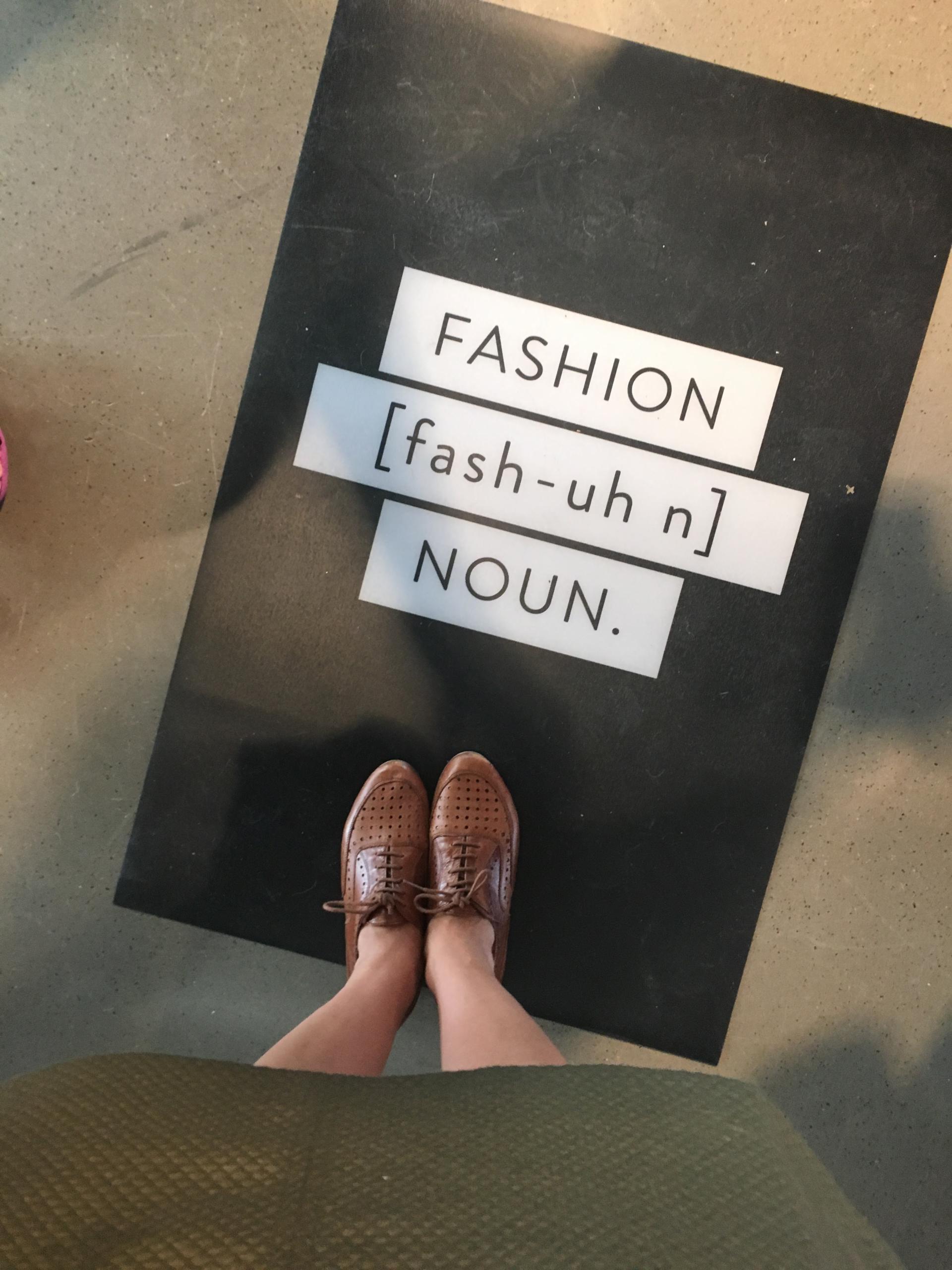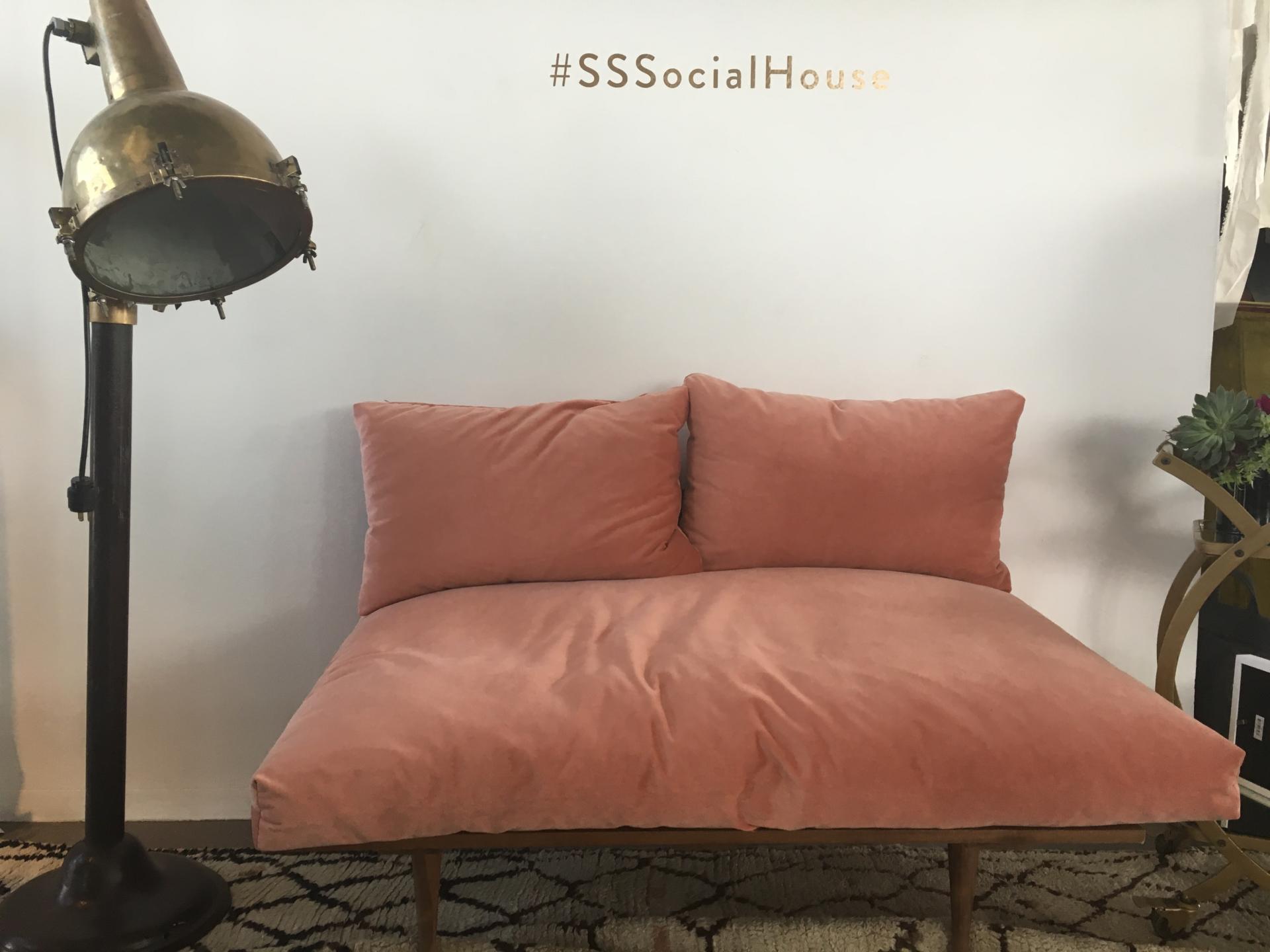 I NEED This Pink Couch Stat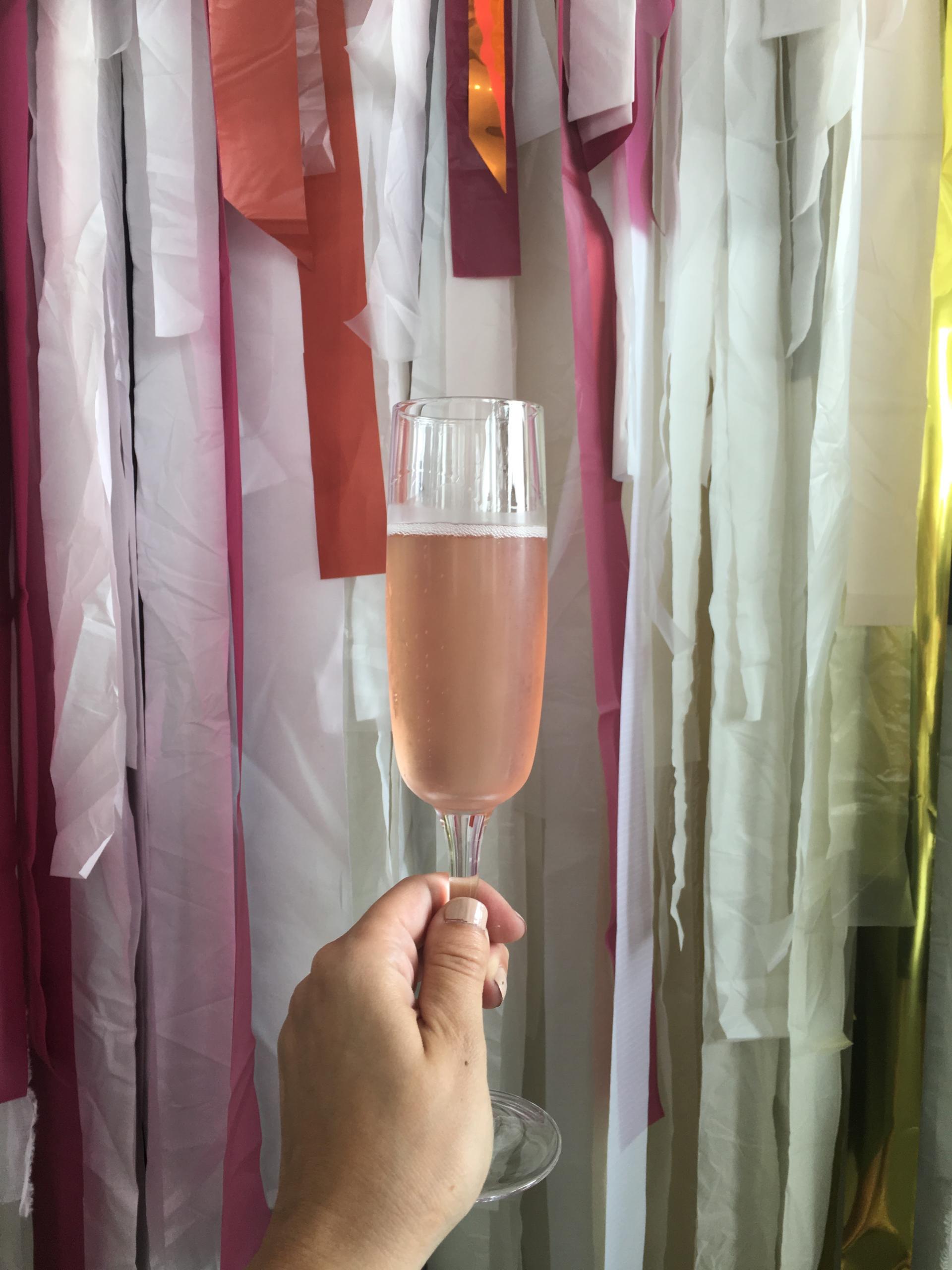 Yes Way Rosé!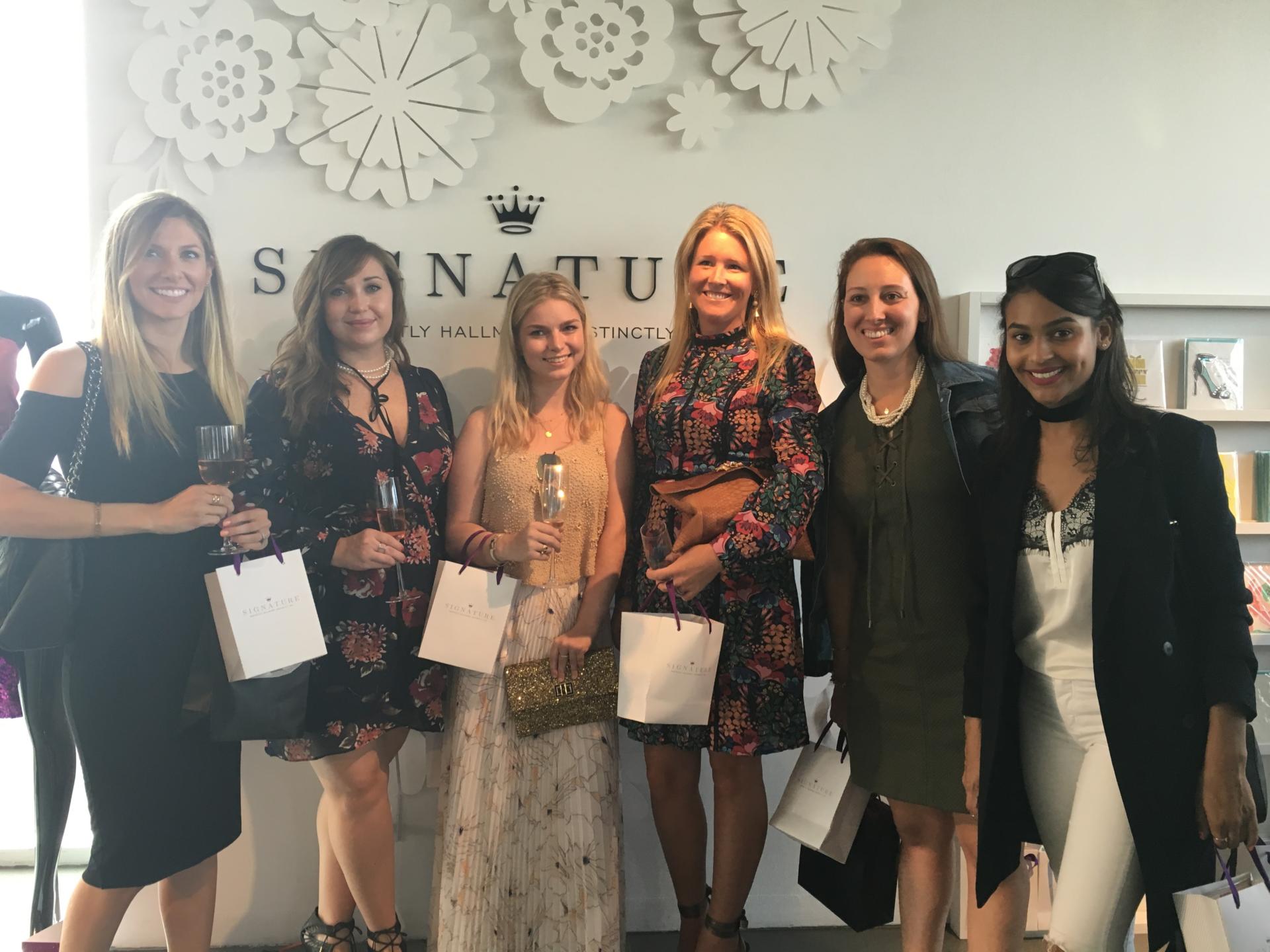 Hanging Out With My Style Collective Sisters At The Hallmark Signature Booth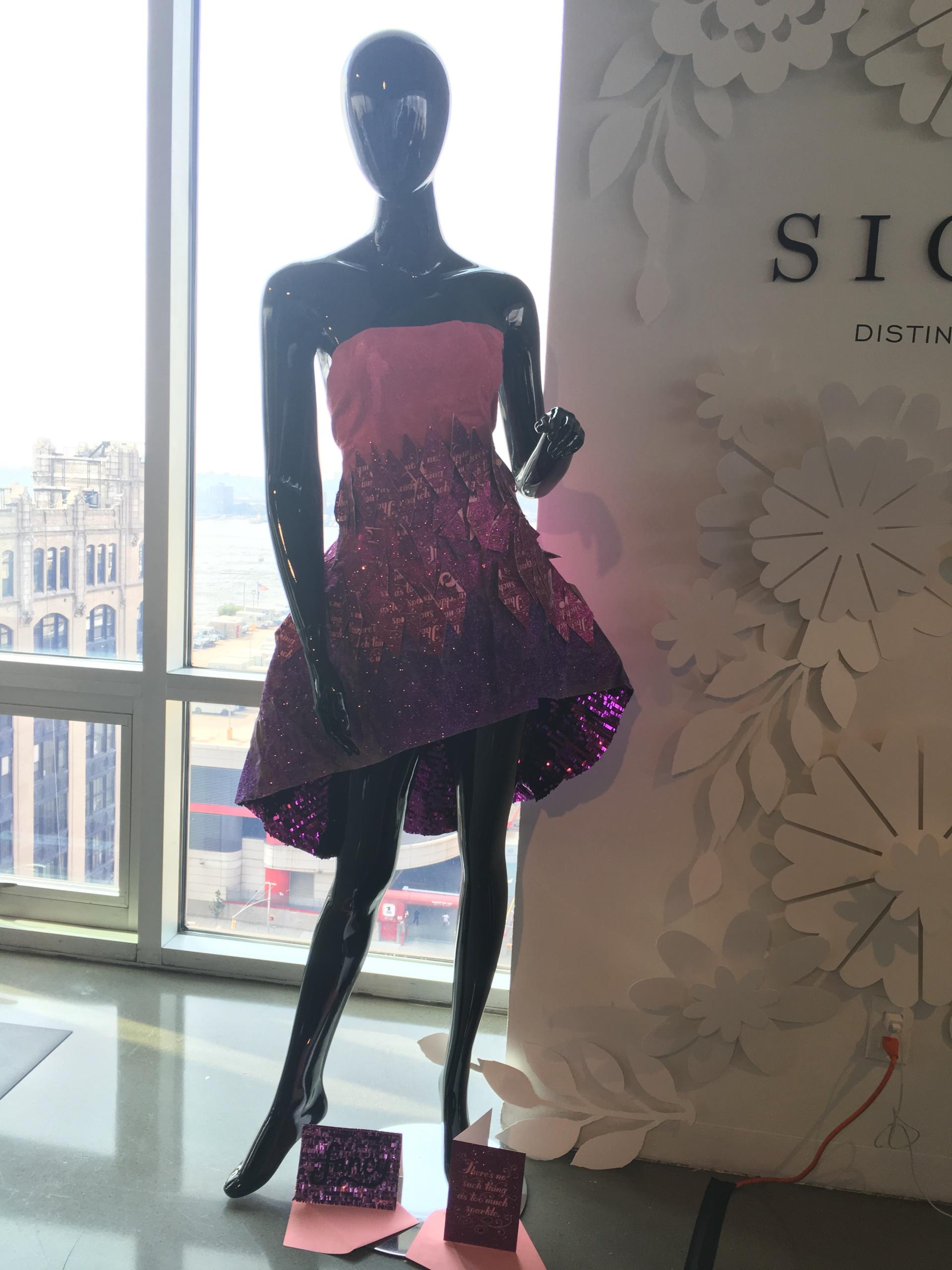 A Dress Made Of Greetings Cards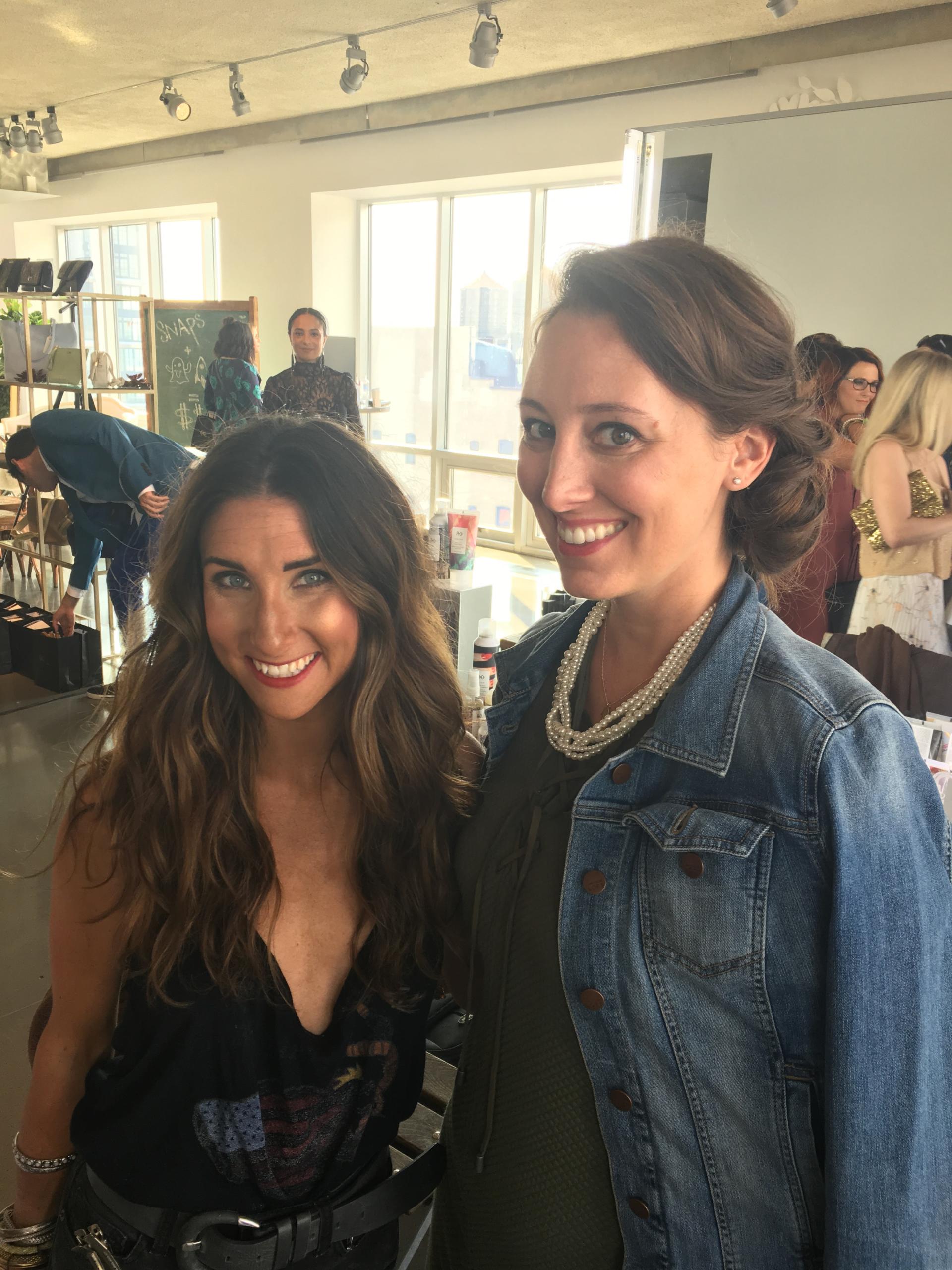 Bridget Prunetti of VC Salon Did My Hair with R+Co Products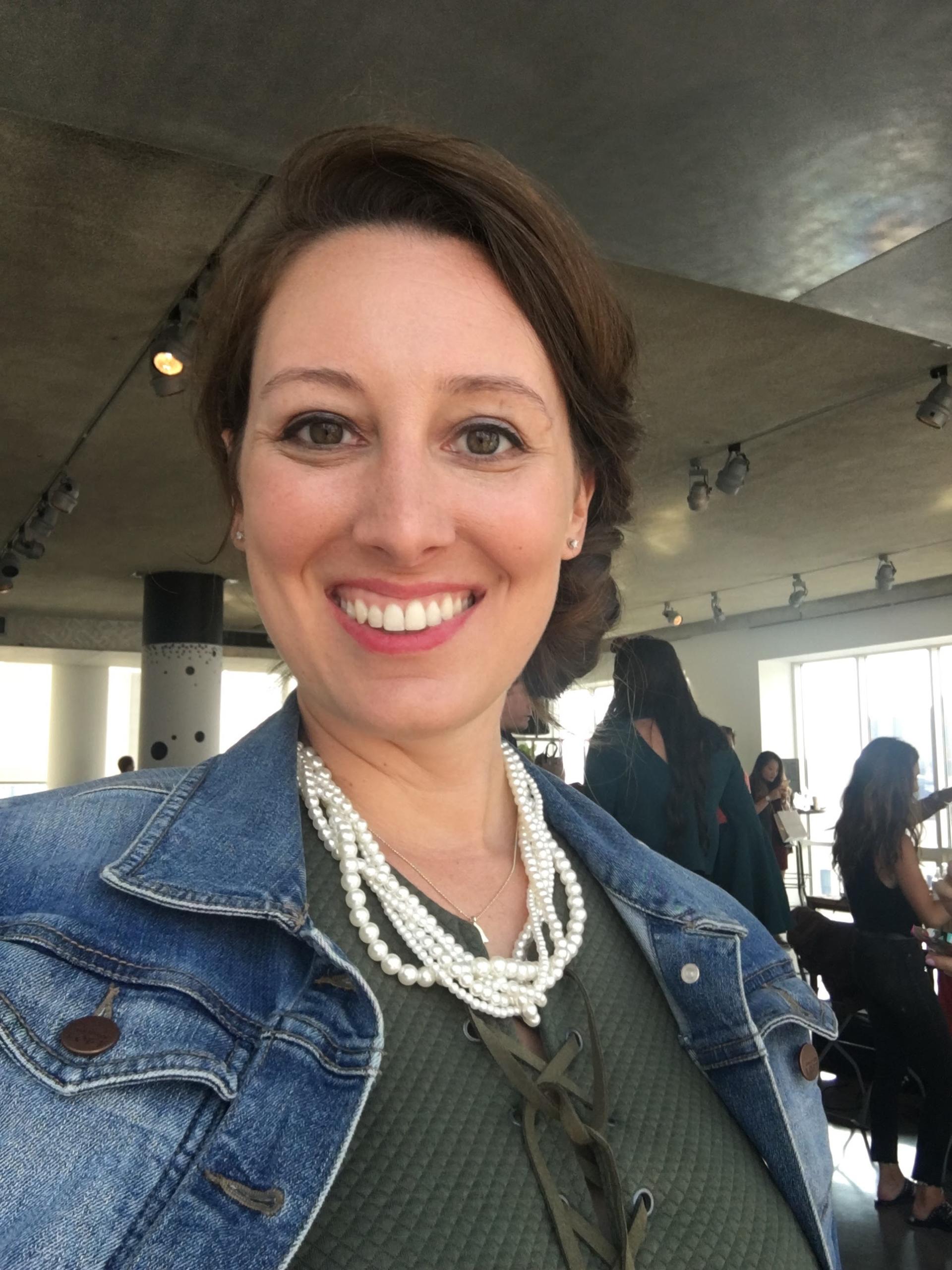 Hair + Makeup Closeup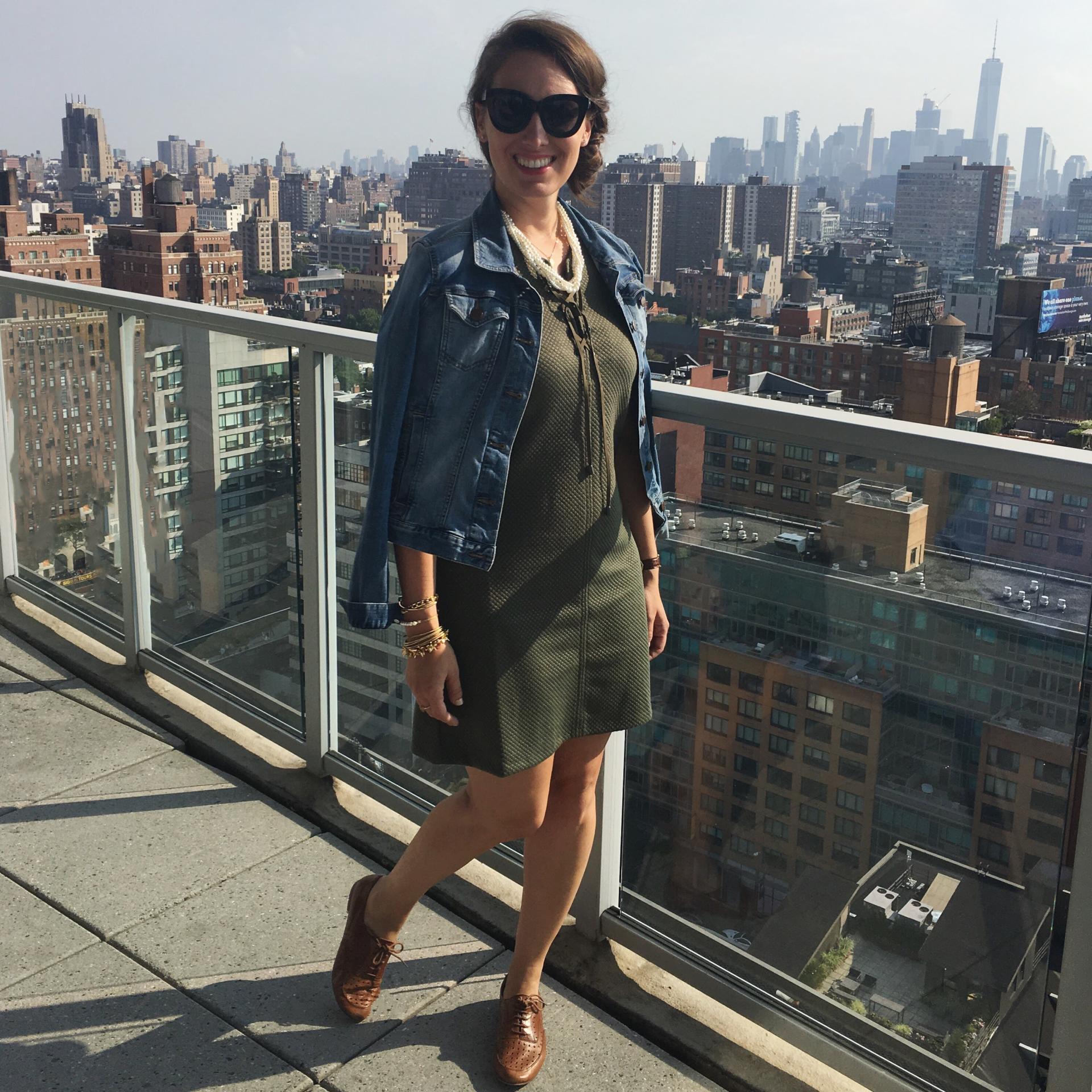 Glorious Views of NYC