If you missed Part I and Part II of my New York Fashion Week recap, definitely check them out before reading this post!
For my last day at New York Fashion Week, I wanted to up my game in the outfit department. Thanks to ShopStyle, Shoptiques and Sole Society, I was able to! I needed to dress to impress because I scored a ticket to the runway show of one of my favorite designers, Erin Fetherston.  I didn't know at the time, though, that I would be sitting in the FRONT ROW!!! Thankfully, I was prepared.
#OOTD
This outfit is one of my favorite outfits EVER. Everything just came together perfectly. I stepped out of my comfort zone a bit, but it paid off. I started with a faux leather skirt because I was feeling a little edgy! I normally would have worn the skirt with a sweater or silk top but it was WAY too hot and humid for that. Instead, I elected for a classic white tee.
While I lived in flats for most of NYFW, I decided to power through my last day in some heels. These Sole Society mary jane pumps were calling my name and were actually surprisingly comfortable. For a little pop of color, I added my new pink sunglasses. Aren't they fun? To bring it all together, since bomber jackets are all the rage, I wore light floral bomber jacket to add a little feminine touch.
E loved this outfit so much I may have to wear it for our next date night!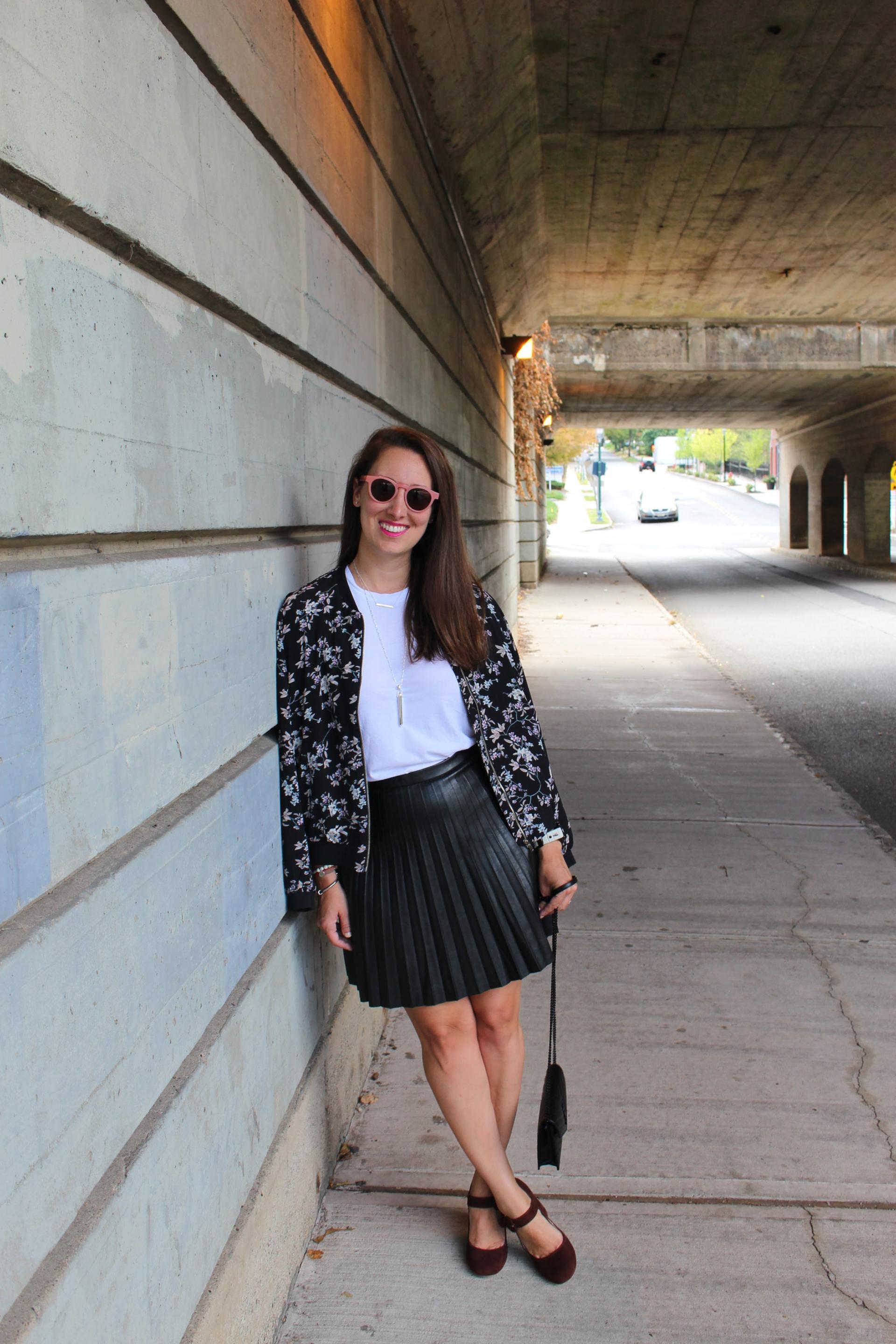 Jacket: Shoptiques (c/o), Shirt: Everlane, Skirt: J.Crew, Shoes: Sole Society (c/o), Necklaces: Stella & Dot (c/o), Sunglasses: J.Crew, Bag: Saint Laurent, Lipstick: Laqa & Co. (c/o), Watch: KYBOE (c/o)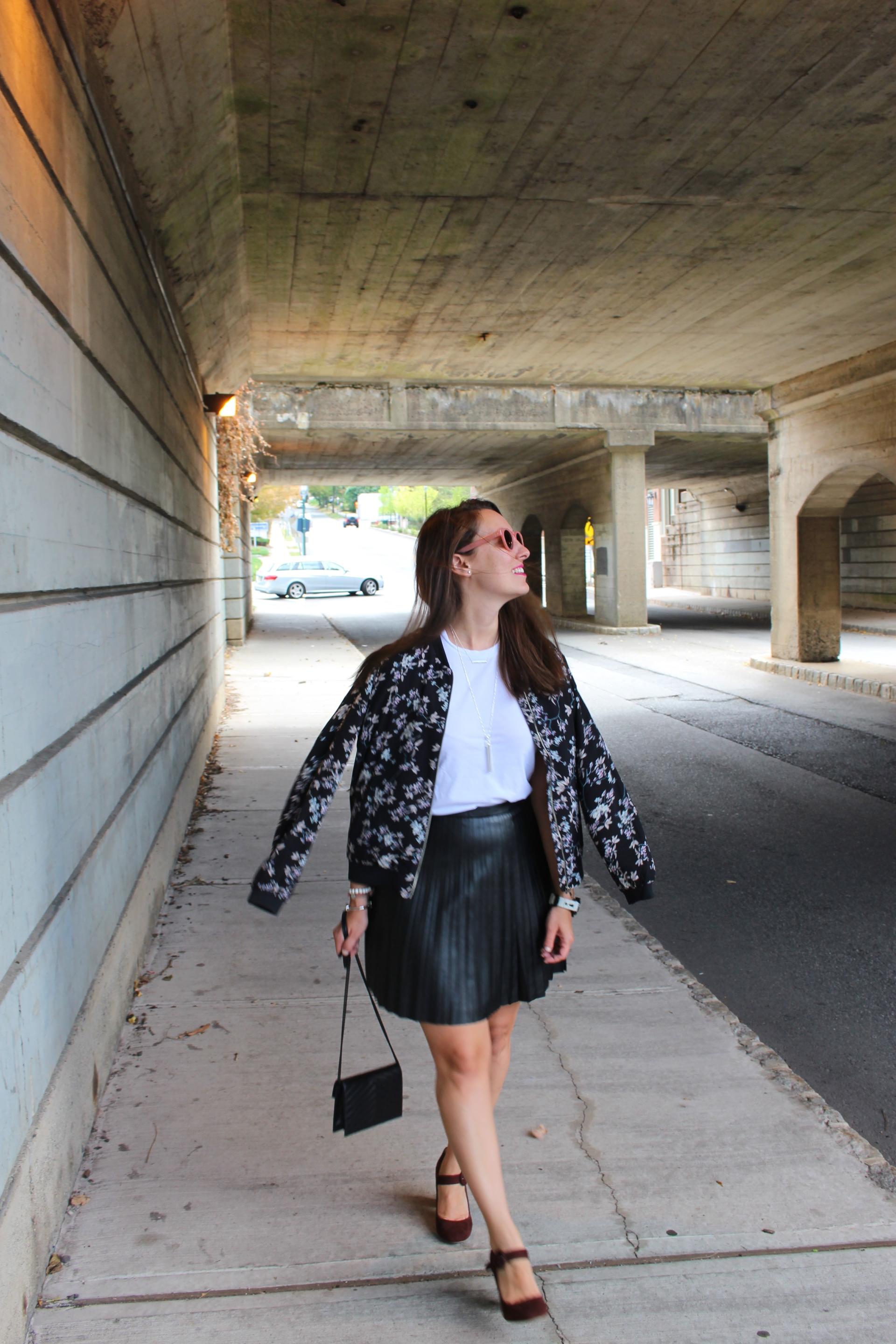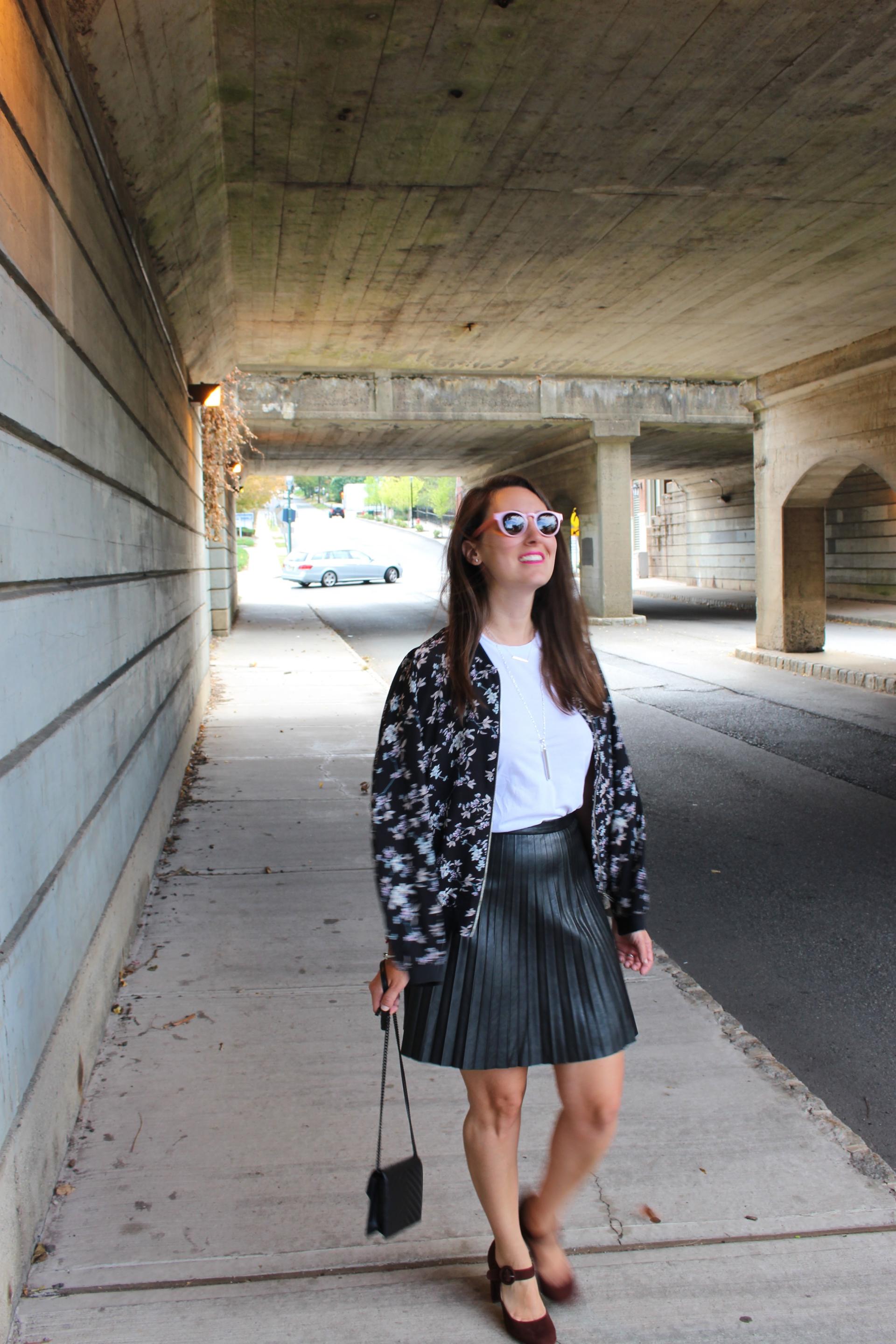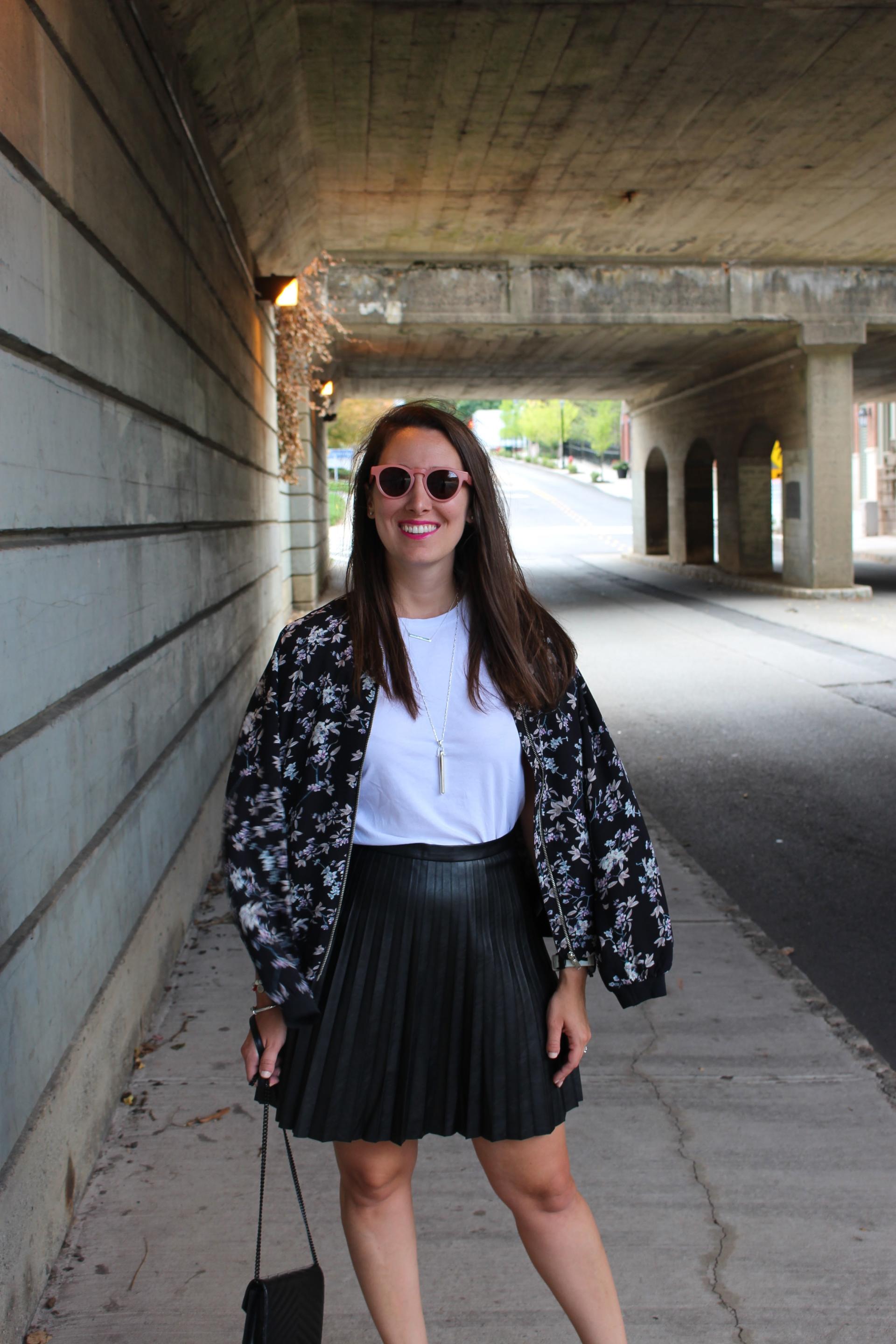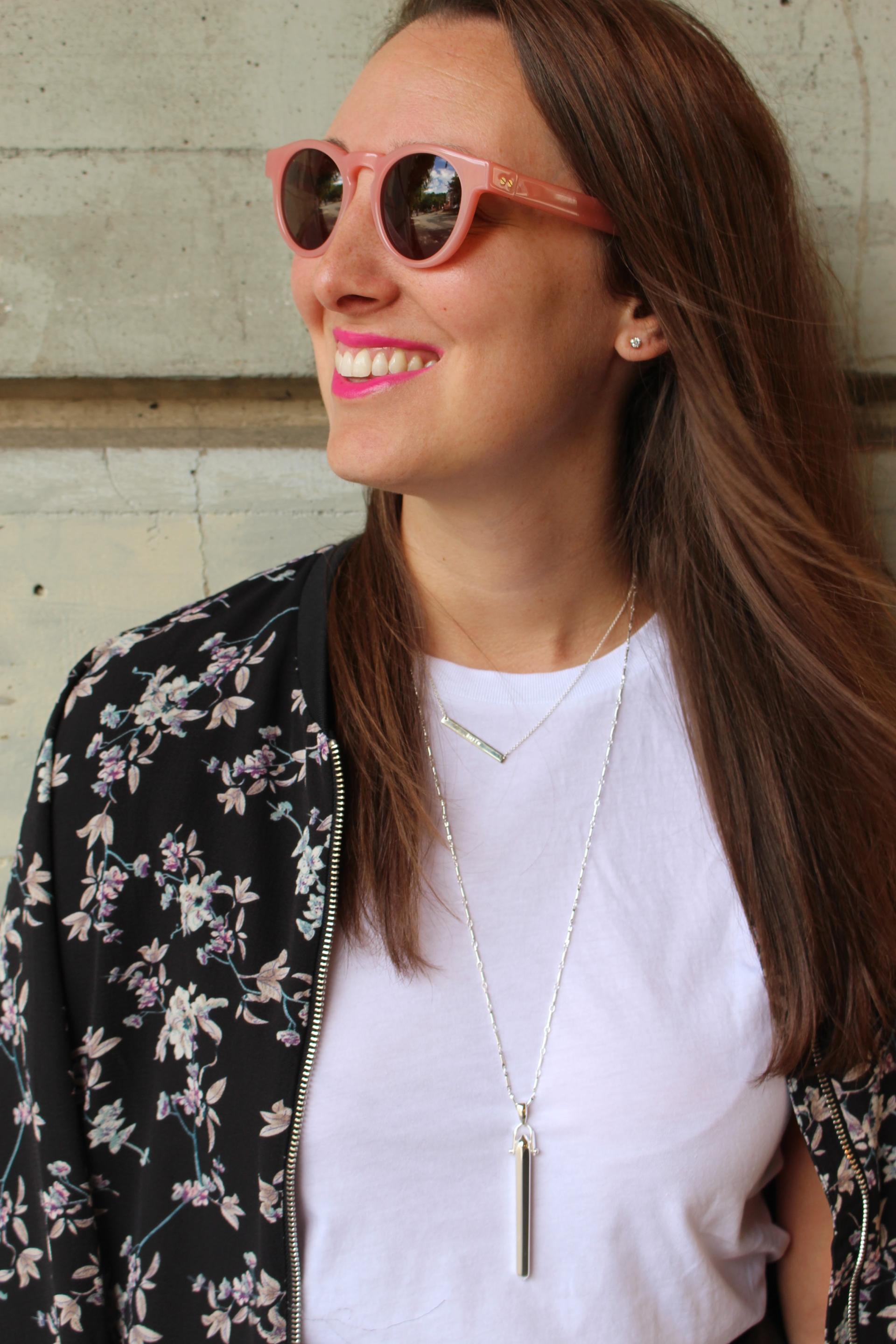 #NYFW Necklace by Stella & Dot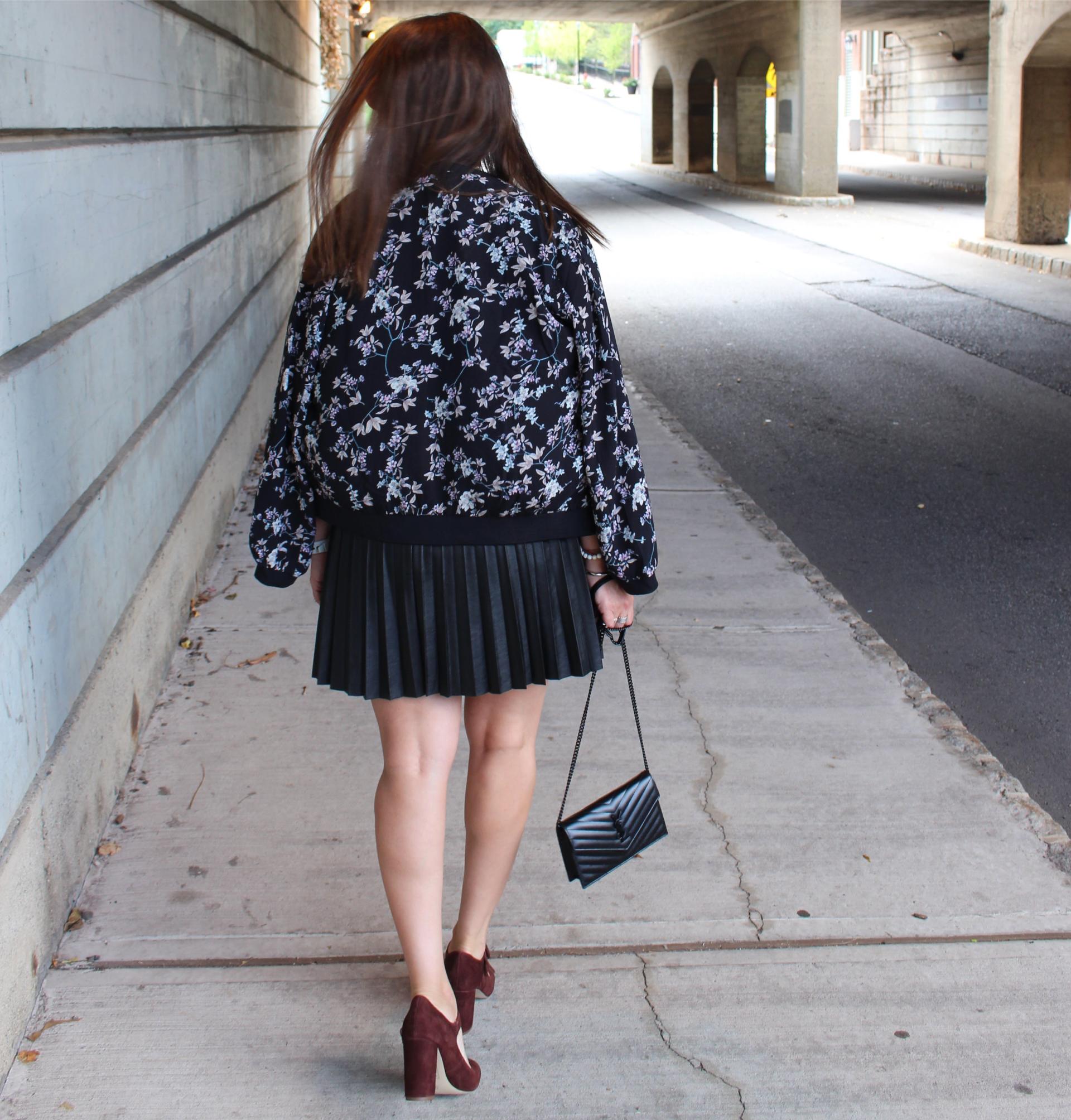 Off to NYC!
So it was all leading up to this! Before New York Fashion Week started I was most excited about my invite to the Erin Fetherston show. Her collections are always so feminine and ethereal. This Spring/Summer collection, her 10th anniversary at New York Fashion Week, did not disappoint.
Like clockwork, I arrived about thirty minutes early and was 3rd in line! Once they opened the doors, I found myself in another line. This time I was in the priority standing line. Once everyone with an assigned seat was inside, they let us in. There were a couple seats in the front row left so I made myself comfortable in one! To my surprise, I found myself sitting next to Emily and Ashley from Two Peas in a Prada again! Ashley started freaking out as soon as she noticed Terrell Owens sitting across from us. She is a HUGE football fan!
The lights dimmed, the music came on and the models started strutting down the runway. As with the Dan Liu show, each look was better than the next! The collection was filled with pastels, chartreuse, metallics, pant suits, and flowy dresses. I would have bought several of the looks right then and there. As the models walked by, I tried to take photos and videos of all my favorite looks. You may see TO photobombing the models in a few!
Check out my Instagram for a video of the finale!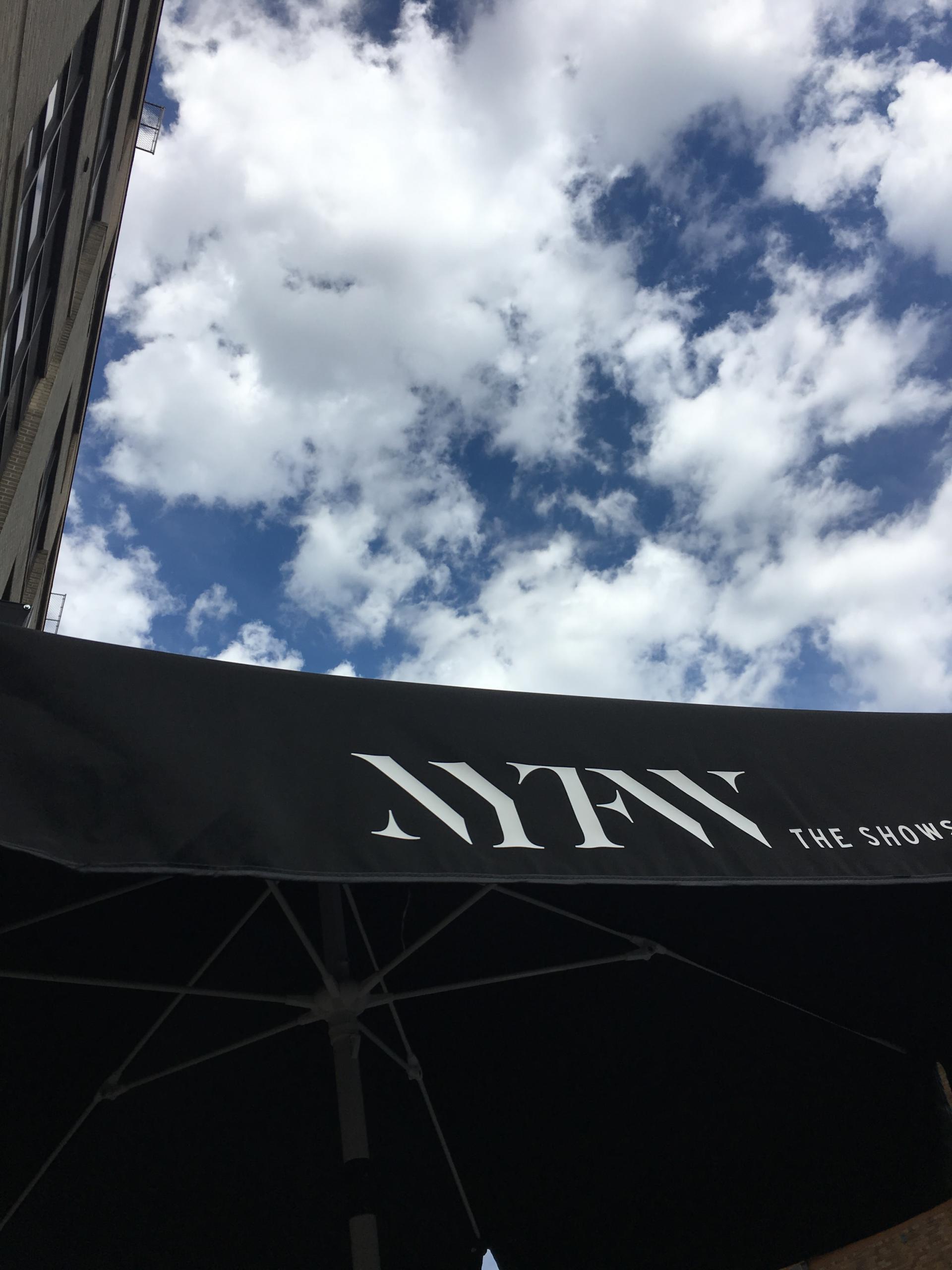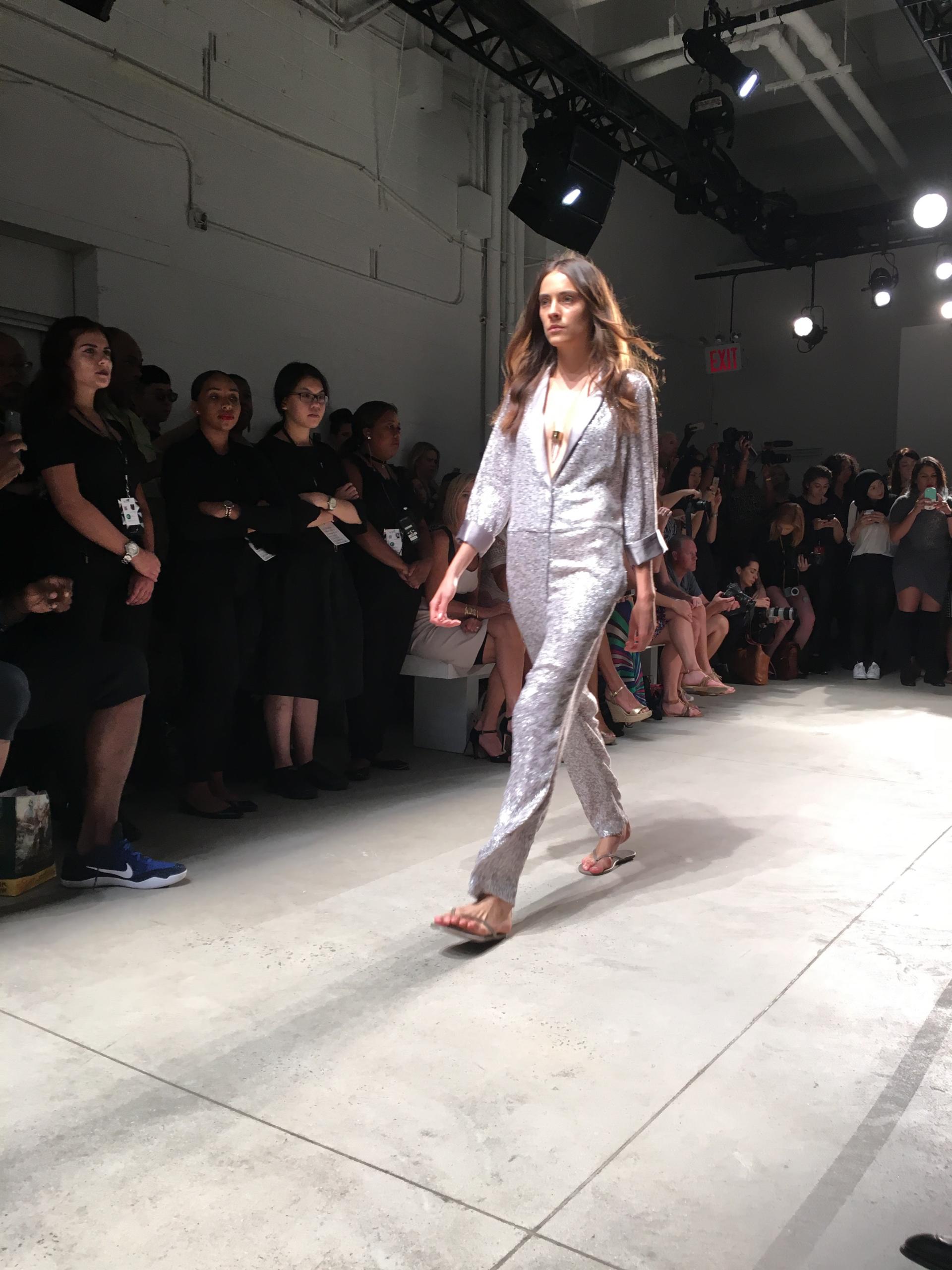 All Of The Sequins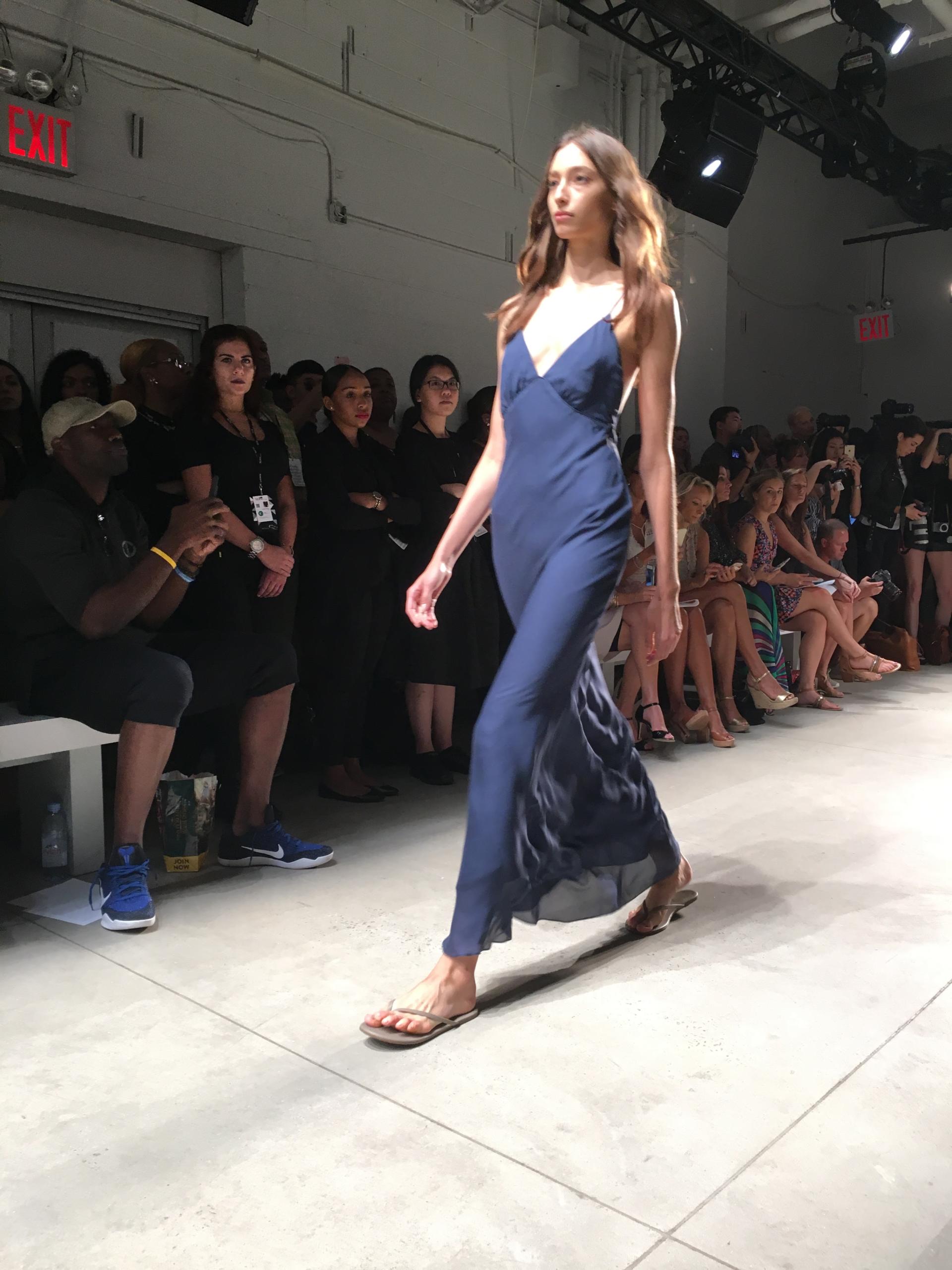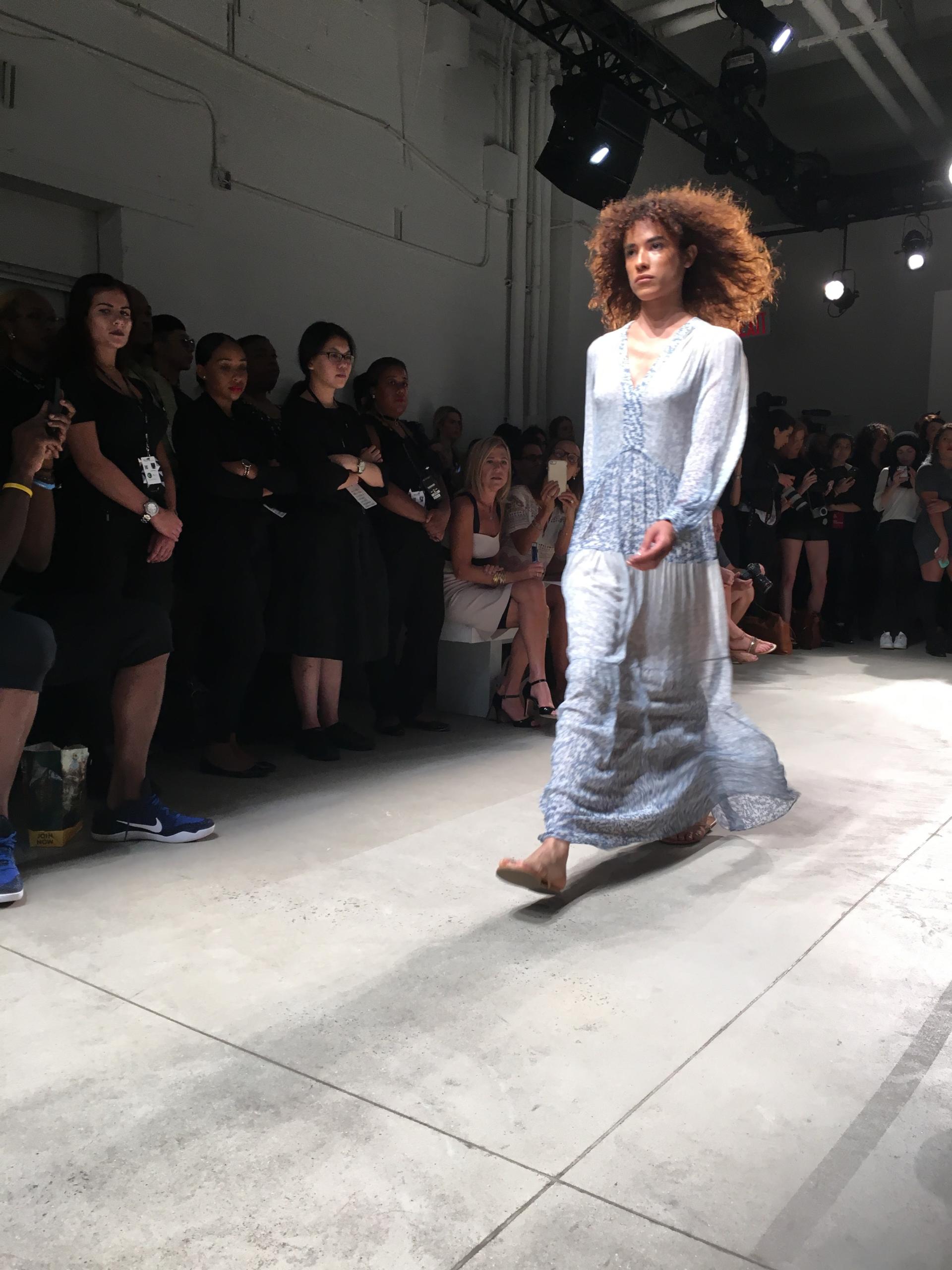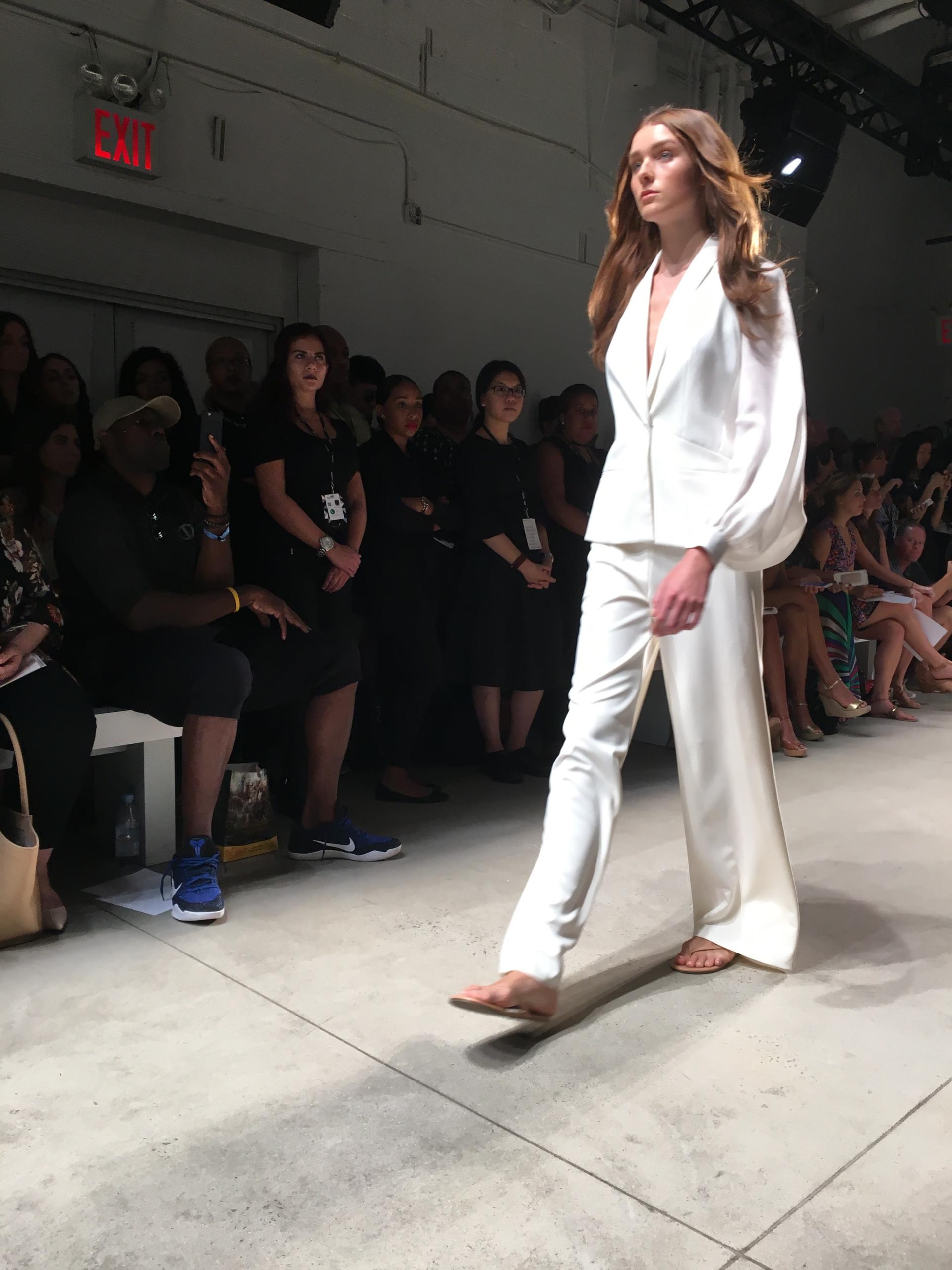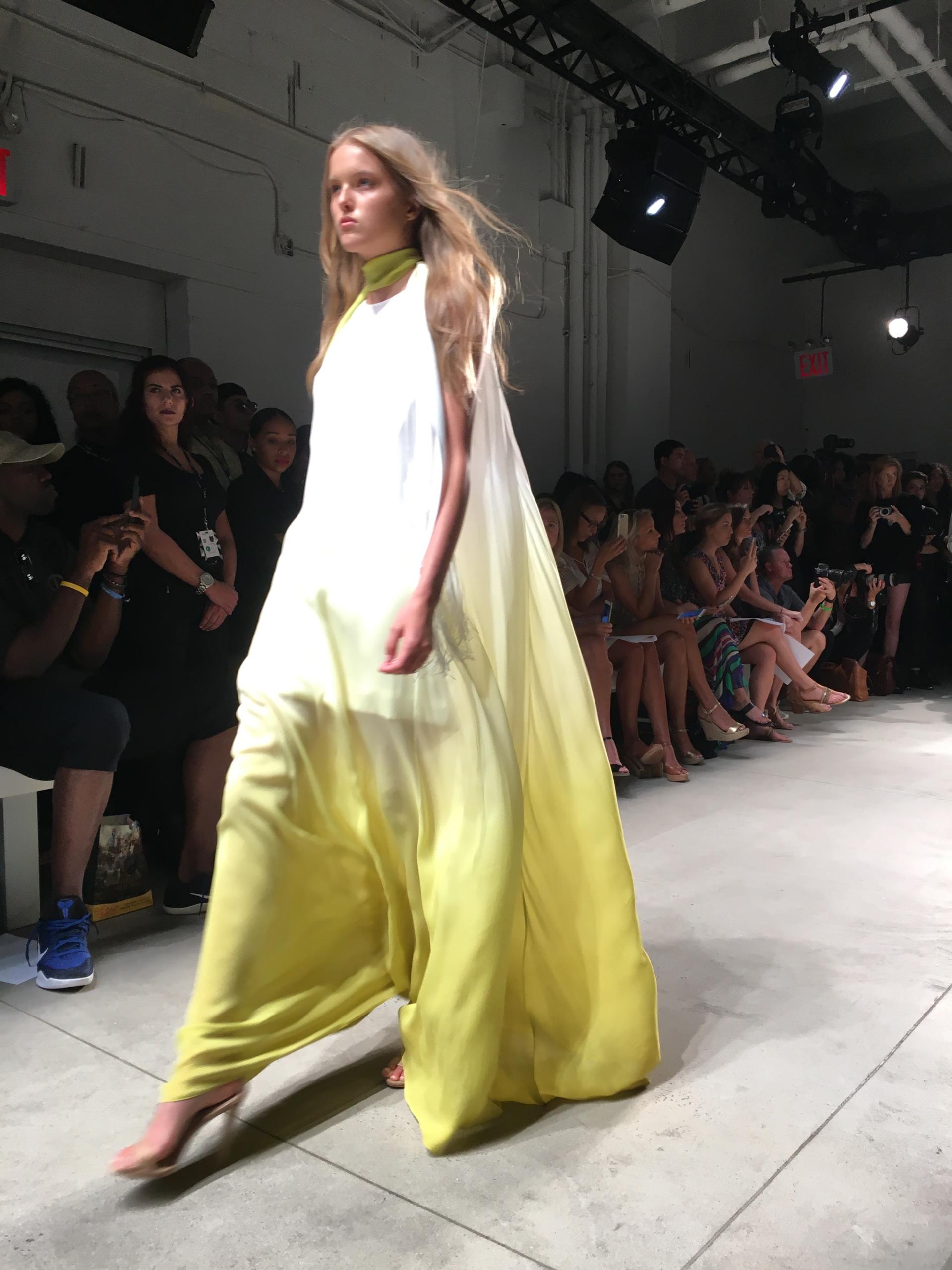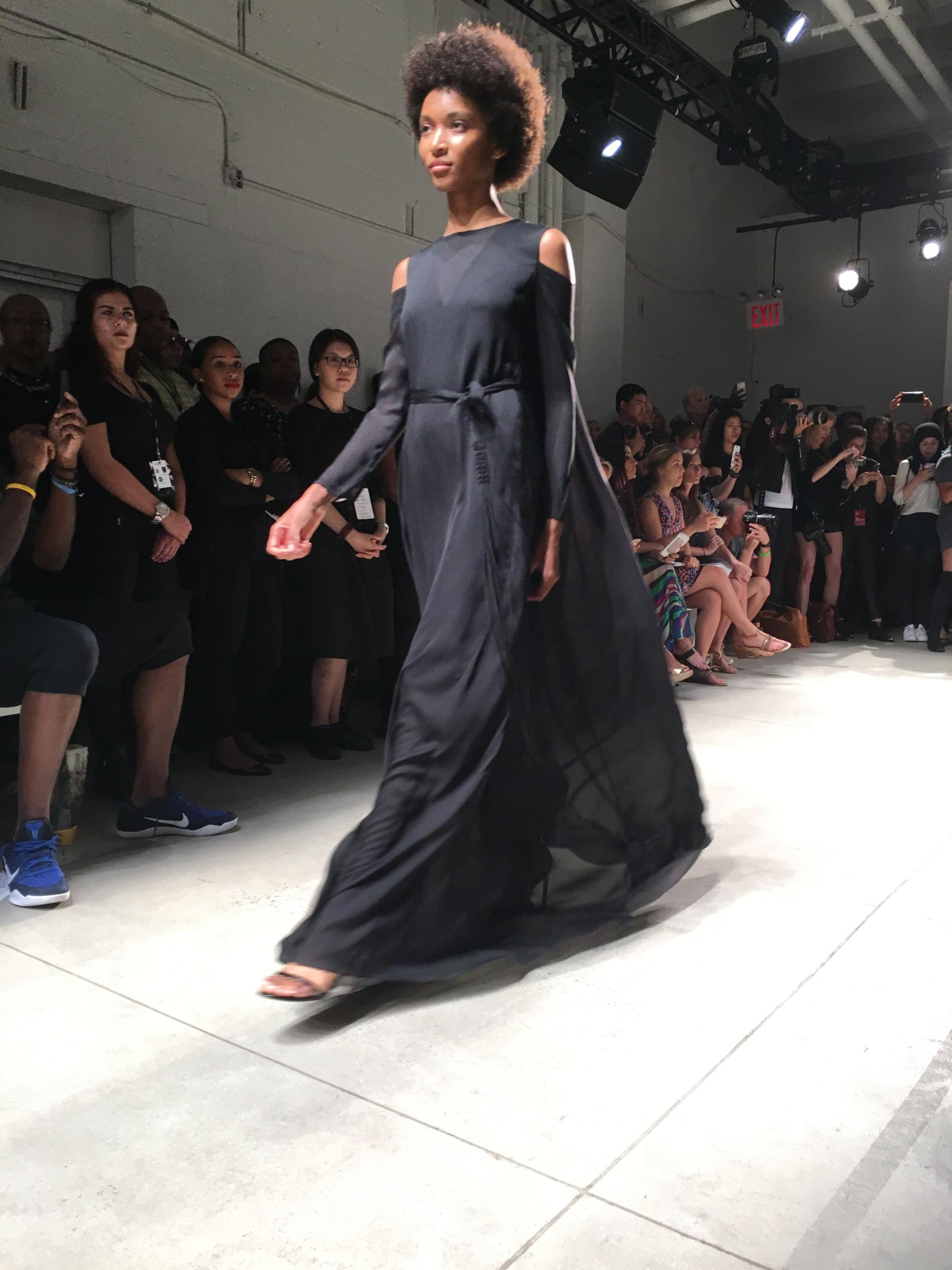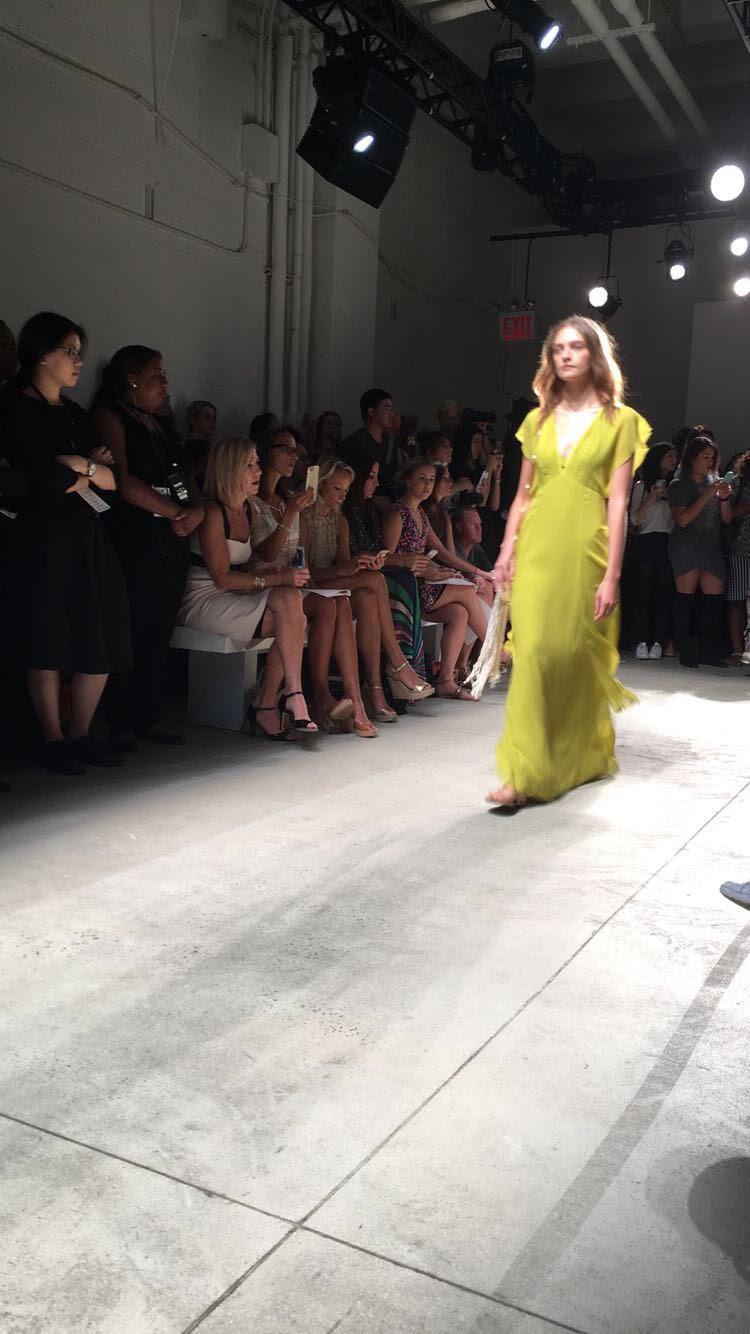 FAVORITE