Last weekend, the weather in the New York/New Jersey area was absolute perfection. It was 70 degrees, sunny and slightly breezy. It was the perfect fall day! E and I decided to head into New York City for a culinary adventure filled with ramen, bubble tea and a visit to a good Jewish deli for a hot pastrami sandwich (details and photos to come in another post next week). What better way to spend a Sunday?! E might say watching football is better but I humbly disagree…
When I was deciding what to wear, I wavered back and forth between jeans and a dress. After remembering that I will literally be living in jeans and pants ALL winter, I seized this opportunity to wear a dress! I wear stripes all year round, so it should come as no surprise to you that I found the perfect fall striped dress in the most beautiful shade of burgundy. It is so light and comfortable. And it is ONLY $24.00!!!
My Sister's Closet Boutique has so many cute dresses, tops and bottoms! I am (not so) secretly coveting this floral dress, this striped midi dress, these floral leggings, this dusty pink top and this maxi dress.
My Sisters Closet Boutique is currently offering What's For Dinner Esq. readers 10% off your ENTIRE purchase with the code JESSICA10!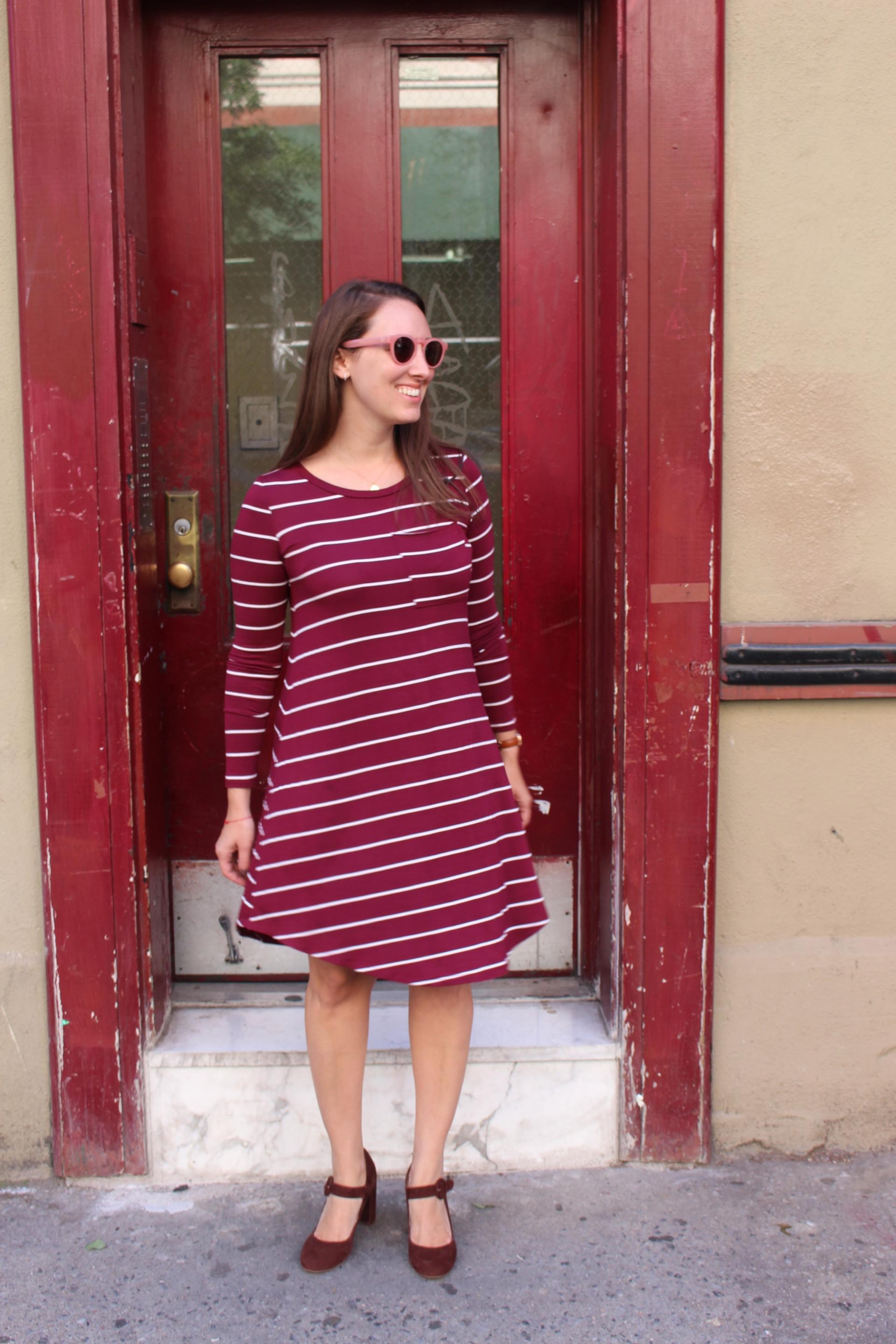 Dress: Reborn (c/o) (Use Code JESSICA10 for 10% Off), Shoes: Sole Society, Sunglasses: J.Crew, Watch: Freedom to Exist