It is time for another one pan meal! This harvest chicken recipe is my everything but the kitchen sink recipe!
I had a bunch of different vegetables leftover from our weekly CSA box and I didn't know what to do with them. I had also recently purchased some chicken legs that were languishing away in the refrigerator. Roasting vegetables is one of my favorite ways to prepare them and I love roasted chicken. So why not combine them and prepare a harvest chicken?! Add in a little Herbs de Provence and you have an amazing dinner on your hands. And it all fits in one Pyrex
!
Loving My New Cuisinart Oven Mitts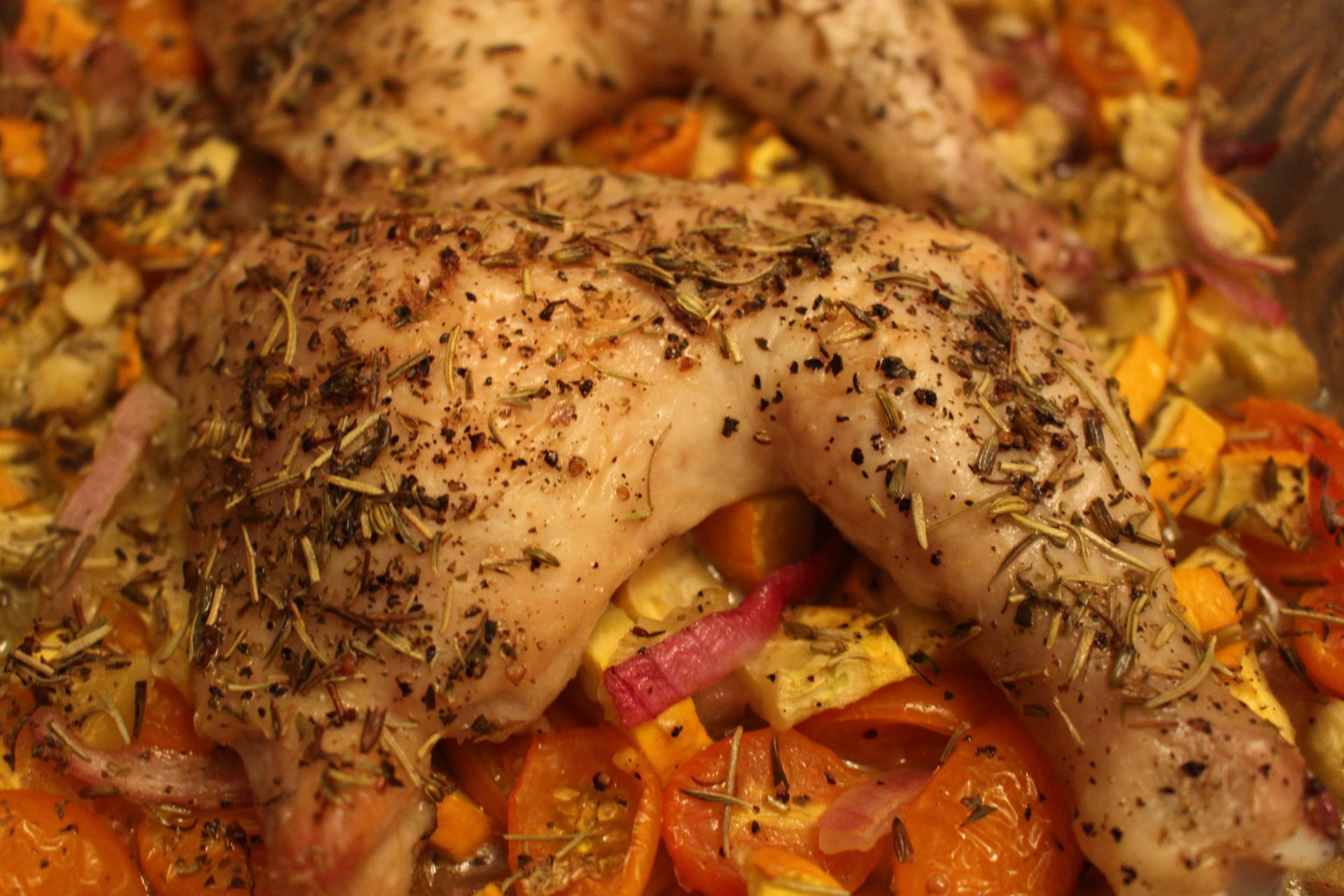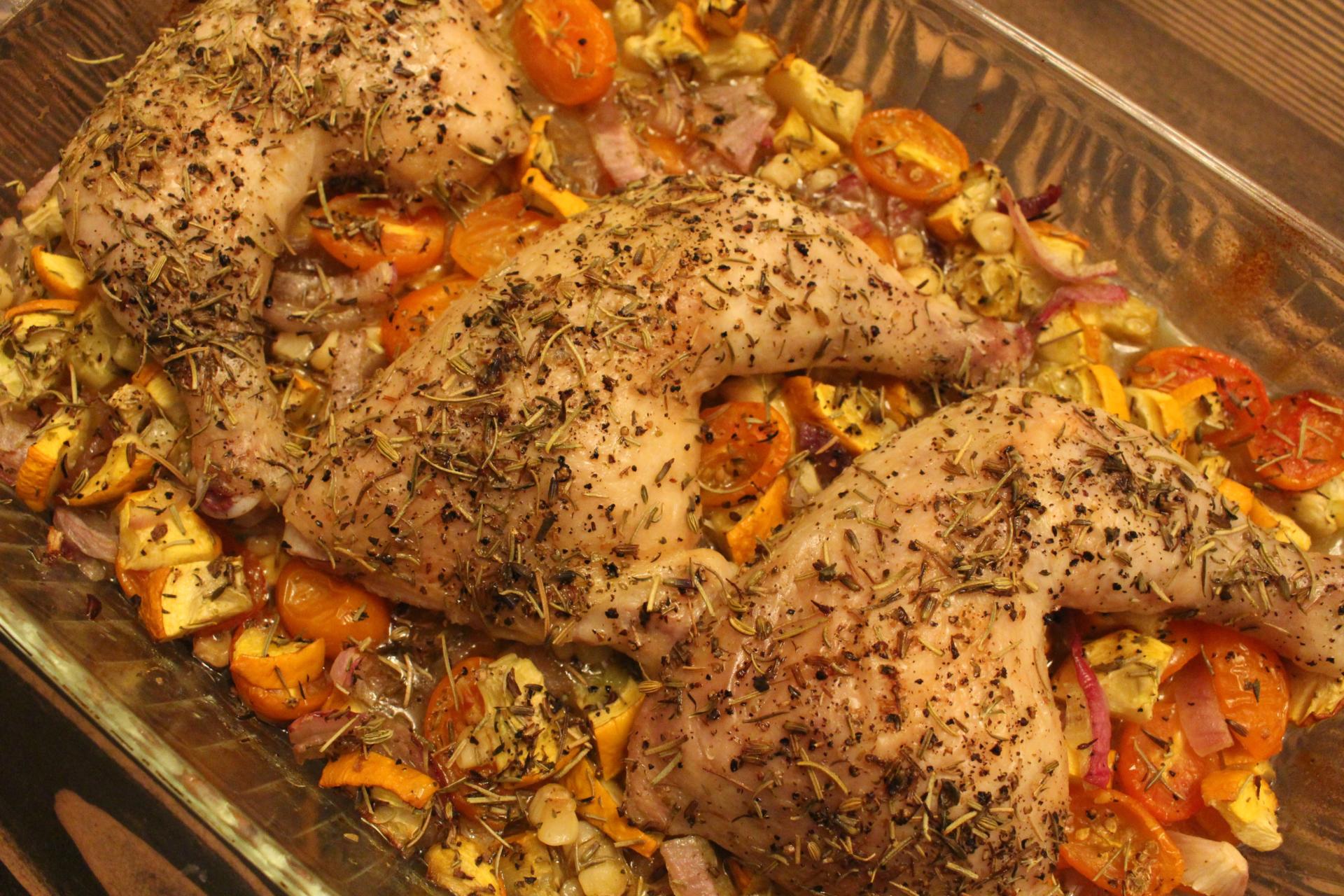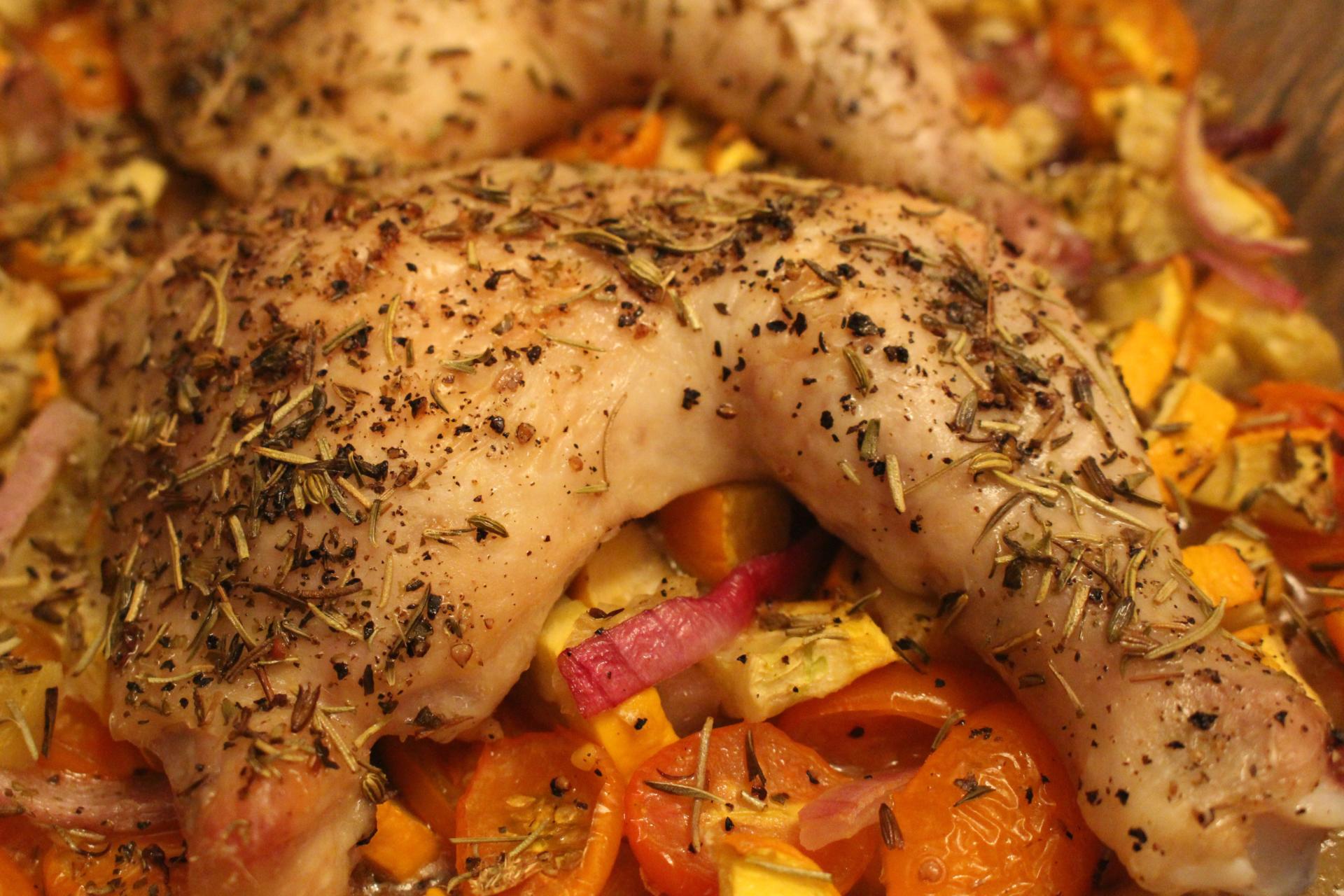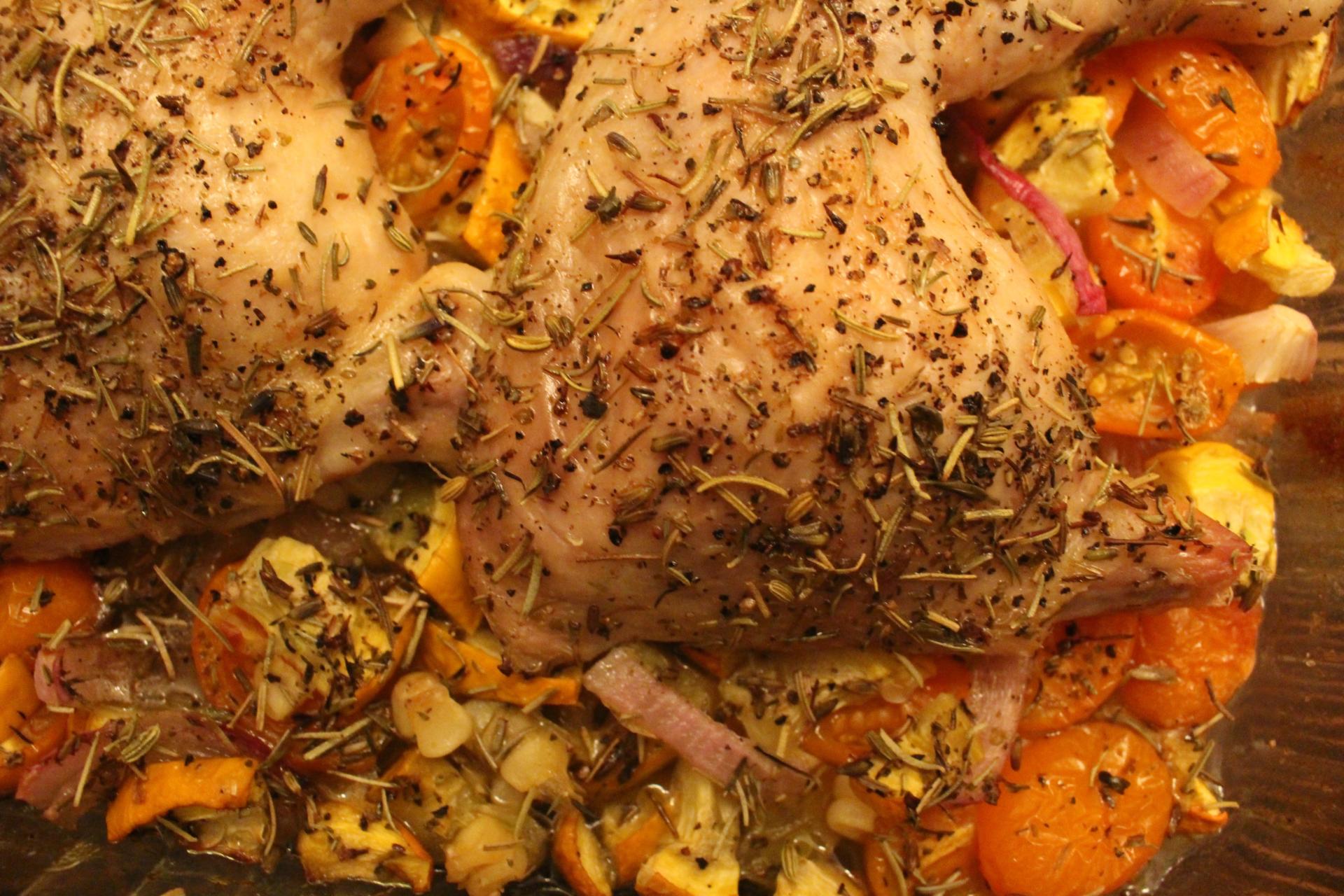 Ingredients For Your Harvest Chicken:
Empire Kosher Chicken Legs, with thigh attached
Cherry Tomatoes, 1 cup, sliced in half
Red Onion, 1, diced
Extra Virgin Olive Oil ("EVOO"), ~1/4 cup
Yellow Squash, 1, diced
Corn, 1 ear, kernels only
Directions:
Preheat your oven to 350 degrees Fahrenheit.
Spread the diced vegetables along the bottom of the Pyrex. Drizzle with EVOO and season liberally with sea salt, pepper and Herbs de Provence.
Place the chicken legs on top of the vegetables. Rub with EVOO and then season with sea salt, pepper and Herbs de Provence.
Cover the Pyrex with foil and roast in the oven for 30 minutes.
After 30 minutes, remove the foil and roast uncovered for an additional 30 minutes or until the chicken is slightly browned.
Serve with your favorite salad!