E and I eat A LOT of ground turkey. It is inexpensive and very versatile. It is also MUCH healthier than beef. I am always looking for new and interesting ways to use ground turkey. I was getting sick of my usual meatball recipe, so I decided to change it up a bit and add pesto. And not just any pesto… I made some fresh arugula pesto! While the meatballs were green and looked a little like falafel balls, they were very flavorful and moist. I served them with a side salad dressed with the tahini dressing from my green bean recipe. It was delicious! We will definitely be making this one again soon.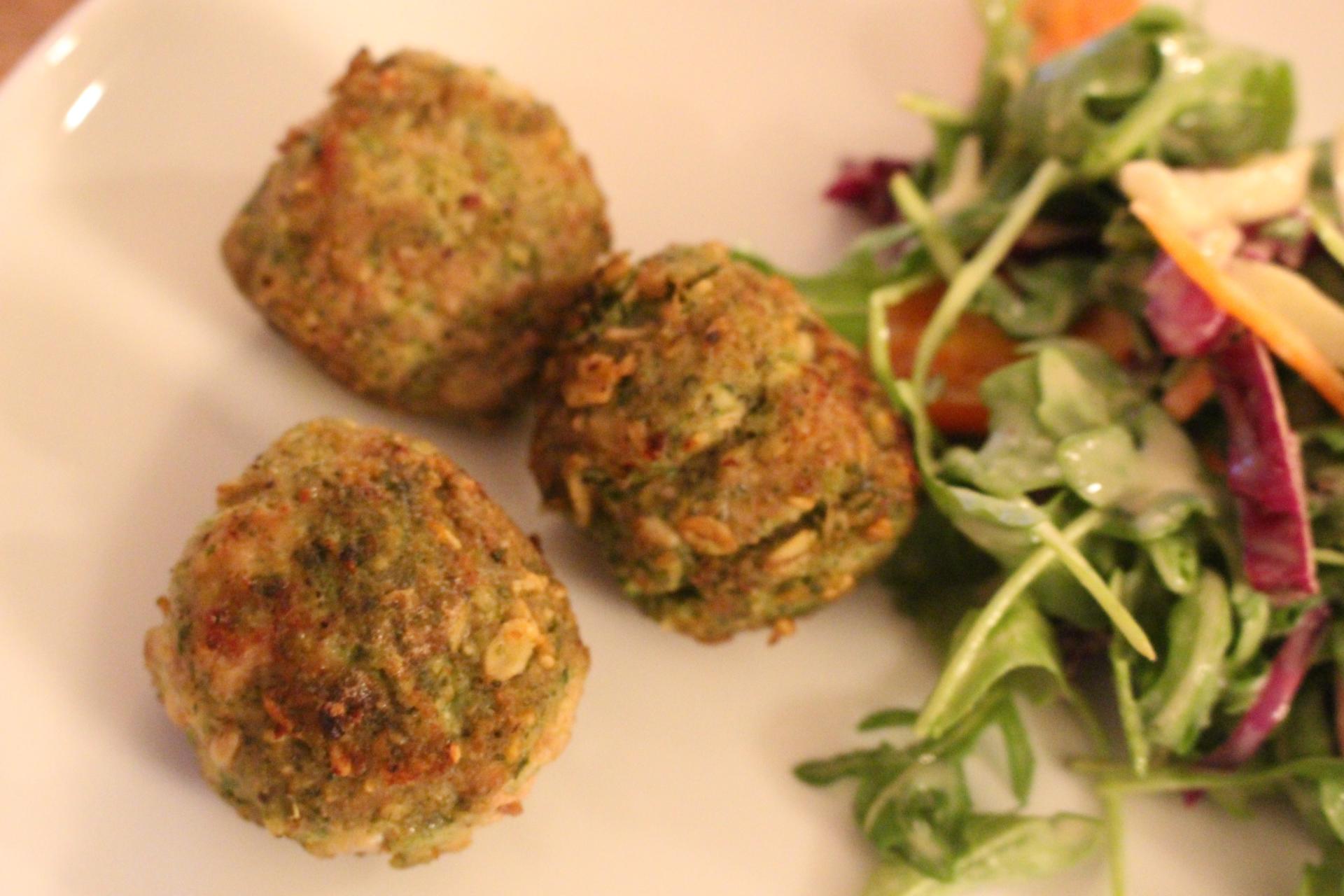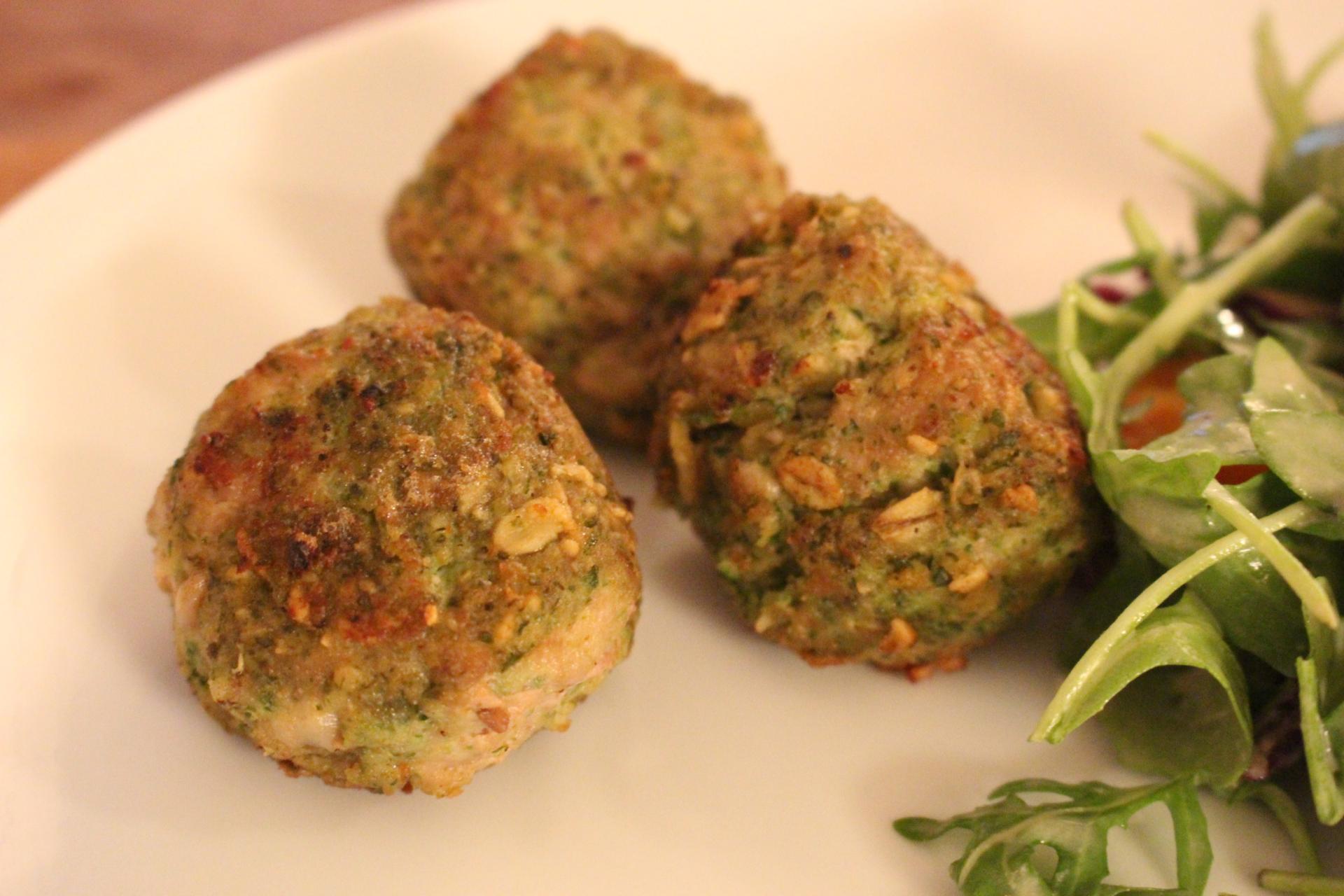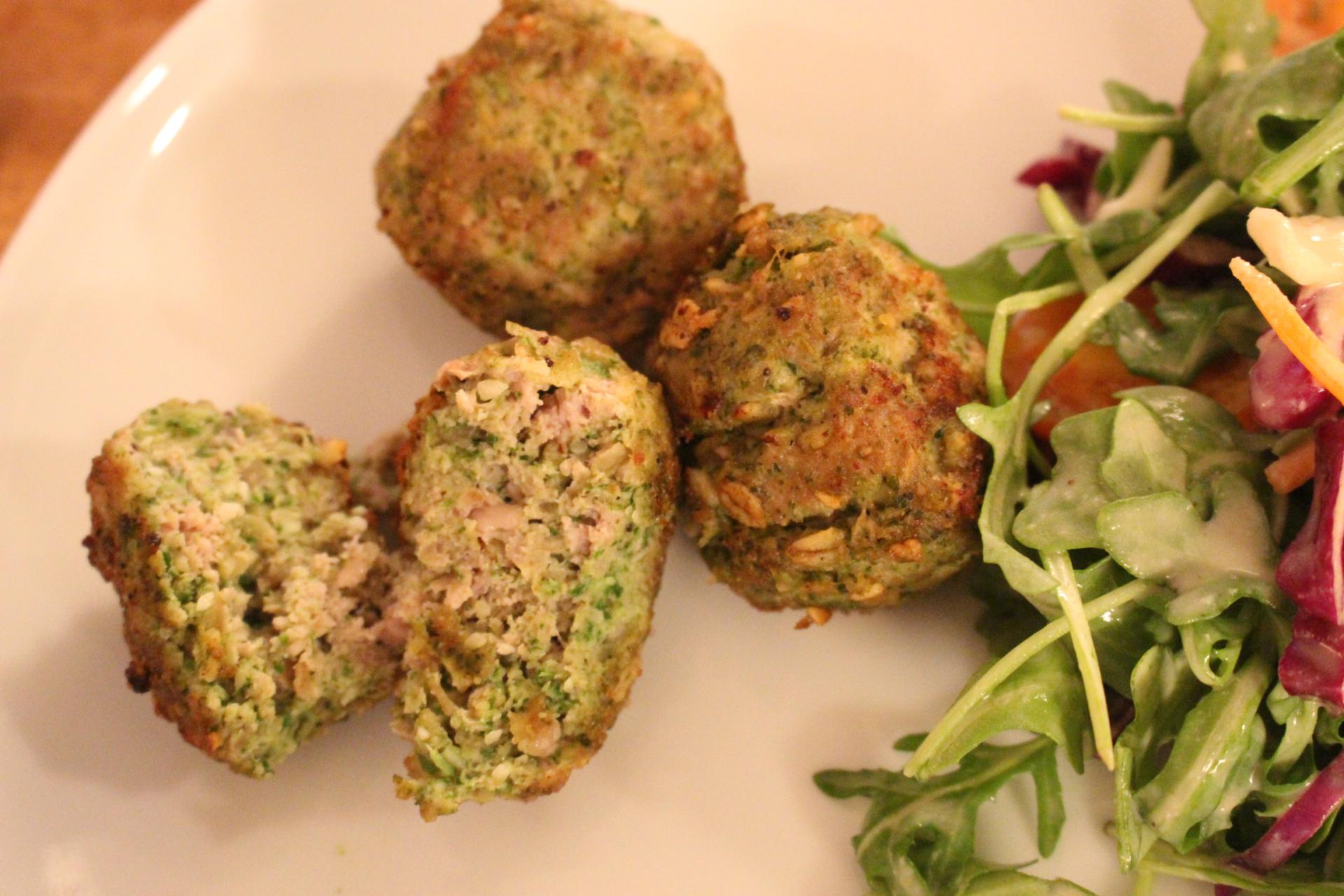 Ingredients:
Arugula Pesto
Arugula, 2 cups
Garlic, 3 cloves
Sea Salt
Fresh Ground Pepper
Extra Virgin Olive Oil ("EVOO")
Pine Nuts, 1/4 cup
Meatballs
Empire Kosher Ground Turkey, 1 package
Trader Joe's Rolled Oats, 1/2 cup
Sea Salt
Fresh Ground Pepper
Arugula Pesto
Directions:
Combine all of the pesto ingredients into your Food Processor. Pulse until smooth. Set aside.
In a large bowl mix the ground turkey, sea salt, pepper, rolled oats and arugula pesto together. I use my hands for this but I always wear gloves! Once fully combined, mold into meatballs.
Preheat your oven to 350 degrees Fahrenheit.
Heat your skillet up on the stovetop. Add EVOO to the skillet. Once the EVOO is shimmering, slowly add the meatballs to the skillet. Once they are browned on each side, remove from the skillet and place them on a foil lined, Pam sprayed roasting pan.
Bake the meatballs in the oven for 10-15 minutes, or until cooked all the way through.
Serve with your favorite salad or sauce!