I LIVE on Trader Joe's olive tapenade. I eat it by itself, or on just about anything. Challah, potato chips, crackers etc. I may or may not go through an entire container a week.
This weekend, we ran out of the TJ's olive tapenade. I know…THE HORROR! I didn't know what to do…until I realized that I could make some of my own! I had all of the ingredients in my cupboard. This recipe is ridiculously easy, and the results were delicious. I don't think I will be needing to pick up the TJ's olive tapenade for a while…
PS. Isn't this Olive You Bowl
super cute?!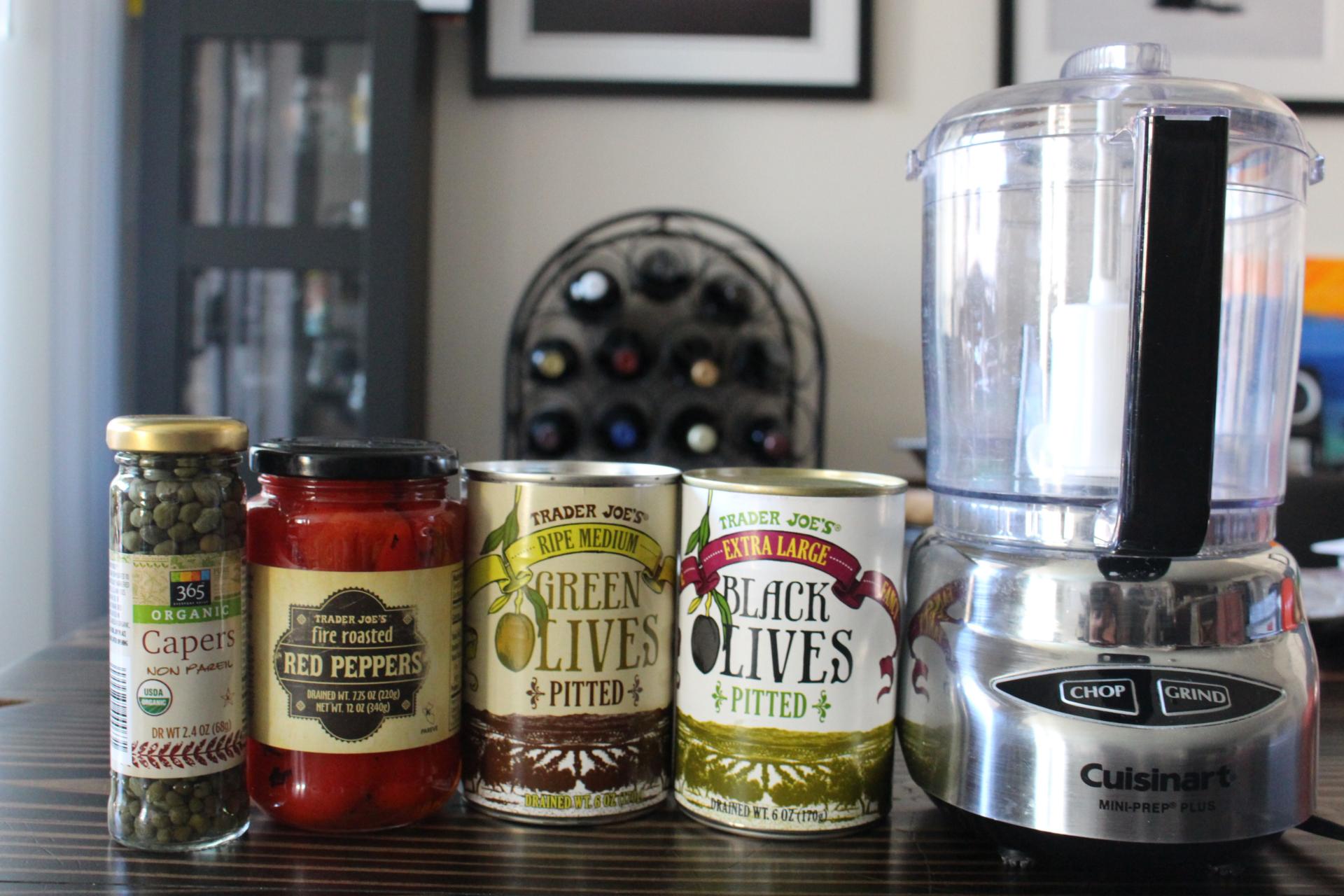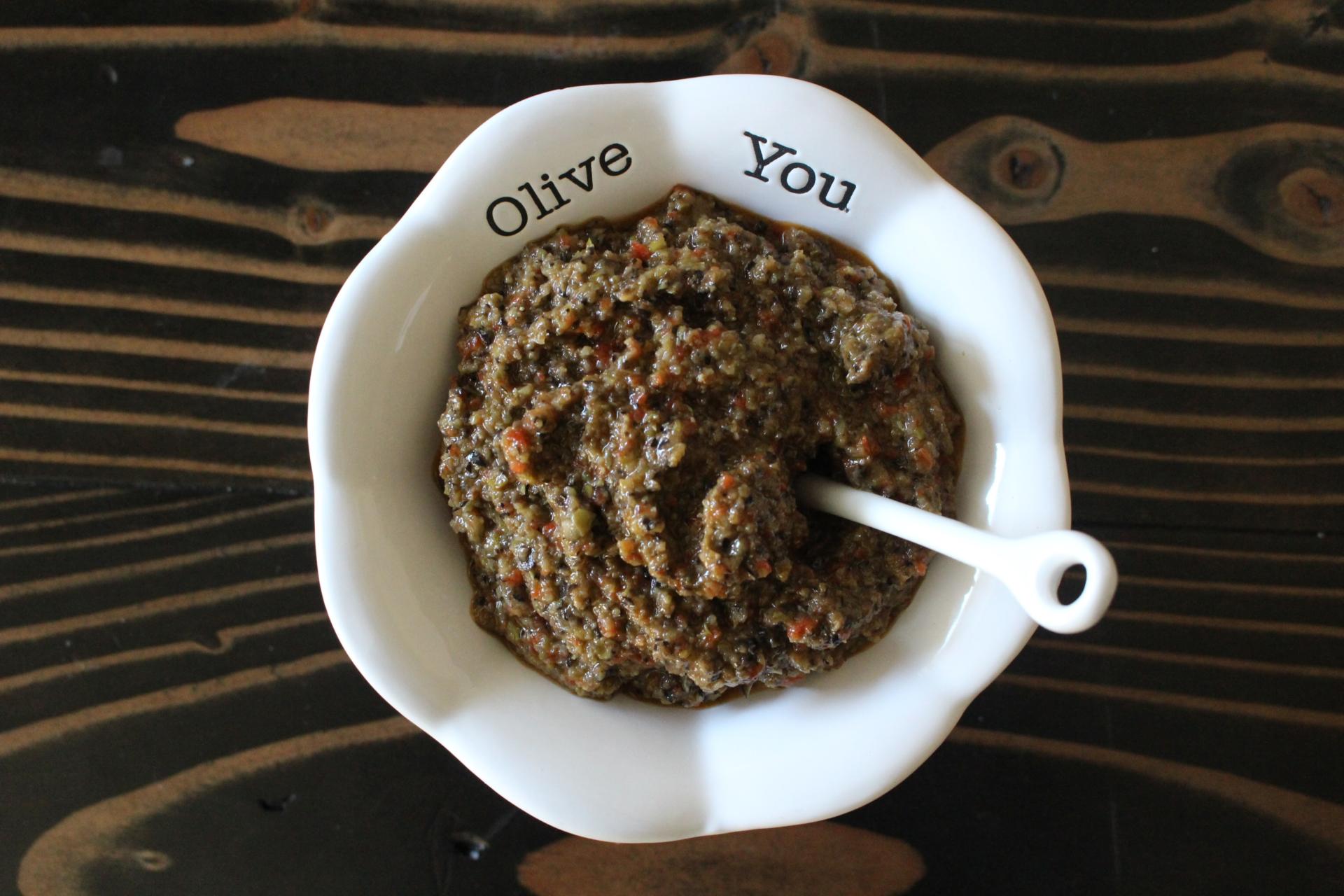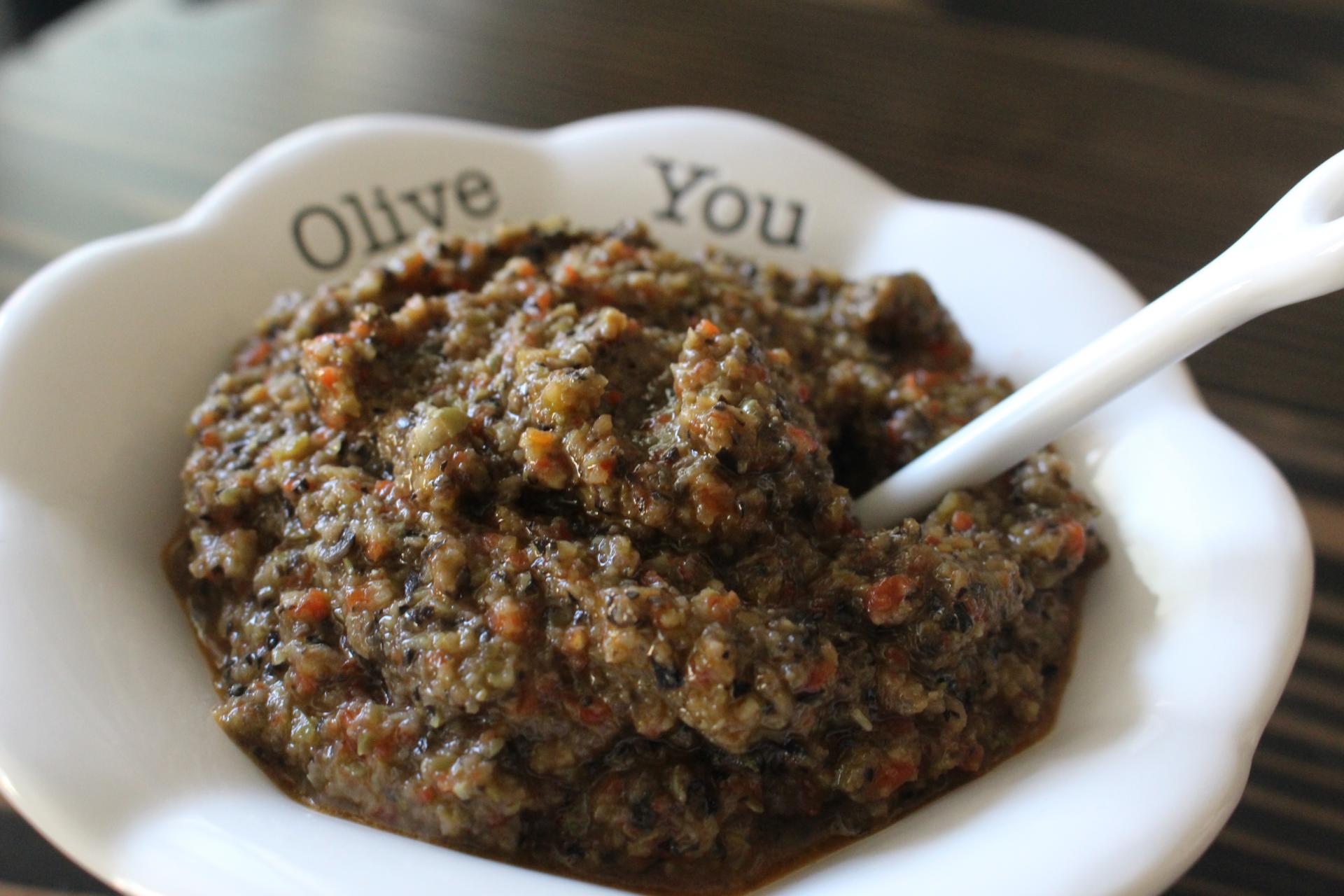 Ingredients:
Green Olives, 1/2 can
Black Olives, 1/2 can
Capers, 2 tablespoons
Extra Virgin Olive Oil ("EVOO"), ~3 tablespoons
Fire Roasted Red Peppers, 1, roughly chopped
Fresh Ground Pepper, to taste
Directions:
Add all of the ingredients into your Cuisinart Food Processor. Pulse until everything is combined, or until it is your desired consistency.
Serve with your favorite cracker, chip, bread or eat by itself! It will keep in the fridge in an air tight container for two weeks!