A few weekends ago, E and I were in New York City doing what we always do…roaming from restaurant to restaurant, eating our way through the day. We hadn't been uptown in a while, and I wanted to see the leaves in Central Park. So we hopped on the 1 train and we were at 59th Street in minutes.
It was a beautiful fall day in the Park! The leaves were changing, and so were all of the colors! So many different shades of yellow, red, green, and orange. I had a small feeling that the foliage would be on point, so I decided to match. I took a little inspiration from the 70's. I felt like a Go Go in this outfit!
This mini skirt is so cute, I bought it in the chai and navy. And this ribbed turtleneck is so comfortable and affordable. I bought it in burgundy and olive! As you can probably tell, I am still obsessed with these mary janes. They were perfect for an afternoon of strolling through the Park. I can't wait to wear this mini skirt with ribbed tights and tall leather boots when it gets a little colder!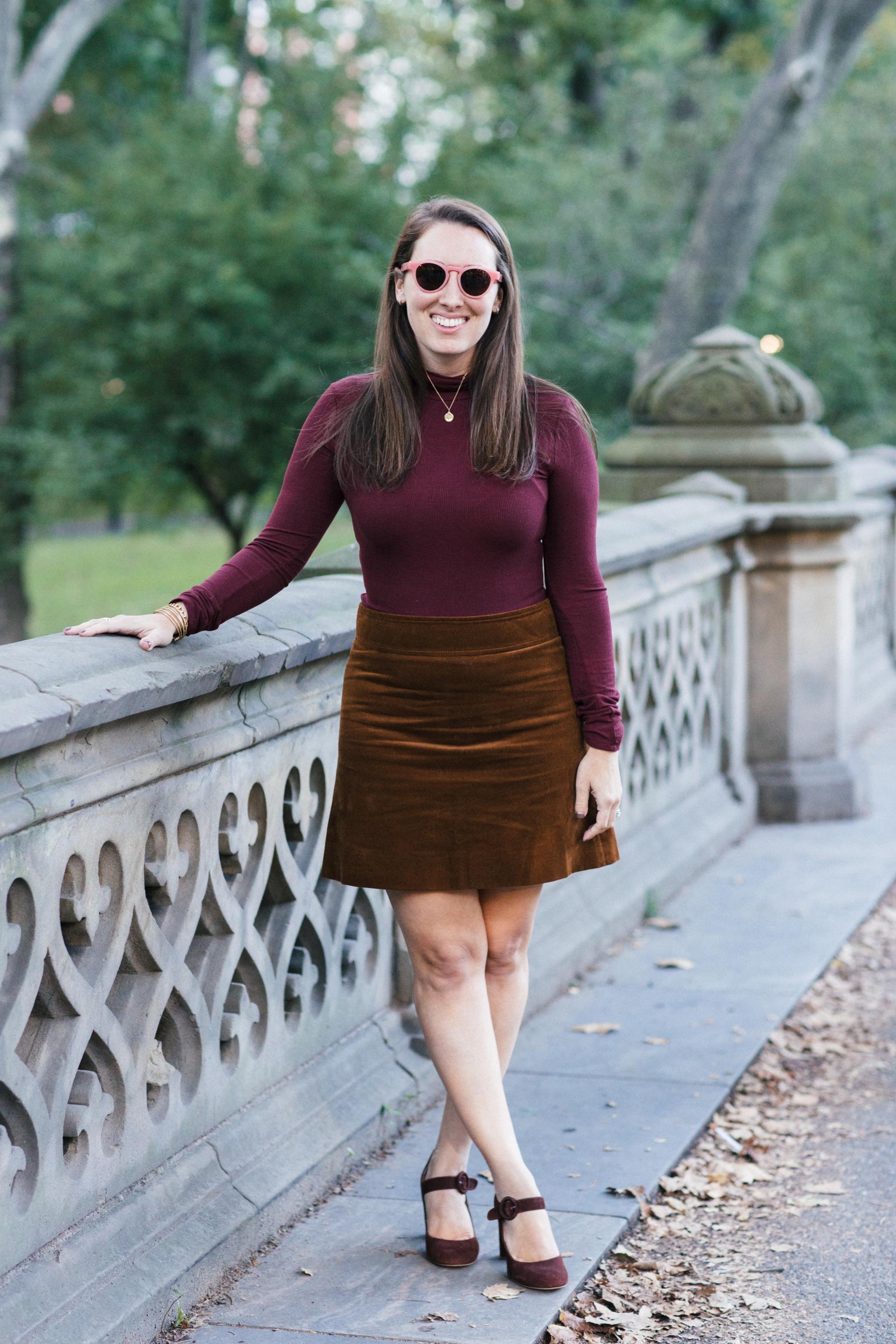 Top: Target, Skirt: J.Crew, Shoes: Sole Society, Necklace: Helen Ficalora, Sunglasses: J.Crew, Watch: Freedom to Exist