Every year, E and I go apple picking. It is something we started doing when we were living up in Boston. How very New England of us!
It is one of our favorite fall traditions. This year, we couldn't seem to get our act together. Every weekend for the last month and a half, we have had something going on. Thankfully, this past weekend we had nothing planned. So, on Sunday, I put on my most comfortable plaid flannel shirt and jeans, and we trekked out to Riamede Farm in Chester, New Jersey. We heard they had the best cider donuts around! How could we miss out on that?!
It costs $2 per person to enter Riamede Farm (on the weekends, at least), and then you pay for what you pick. While we were picking a little late in the season, there were still some good apples for us. We brought our reusable tote to stuff full of apples. We picked about 10 apples and then realized we didn't have enough room in the refrigerator for more than that!
We also stopped into the pumpkin patch to pick up some pumpkins for us to decorate. We found two really cute ones. E and I aren't really all that into carving, so we will be using permanent marker to create our spooky pumpkins! I cannot wait to share them with you!
On our way out we picked up three cider donuts. Because one donut each isn't enough… They were fresh and warm. You could smell the apple cider! I took one bite and could taste the apple cider. They were the best cider donuts E and I have ever had! We cannot wait to visit next year!
All in, our entire apple and pumpkin picking excursion cost us just around $20. Not bad for a Sunday Funday!
Riamede Farm – 122 Oakdale Rd, Chester, New Jersey 07930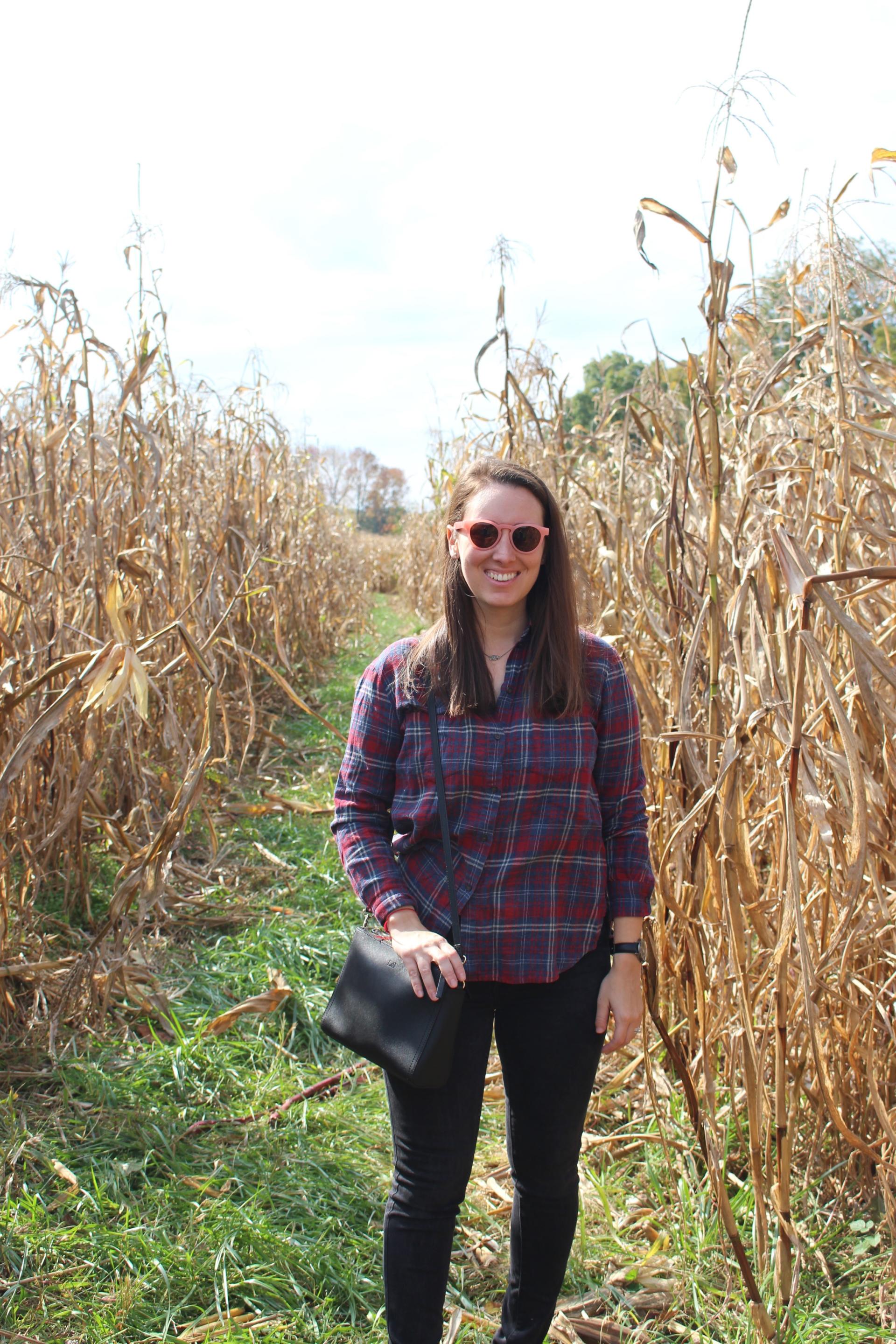 Jeans: American Eagle, Shirt: Madewell (old, similar HERE), Boots: Sam Edelman, Sunglasses: J.Crew, Necklace: Kendra Scott, Bag: Lo & Sons, Watch: Freedom to Exist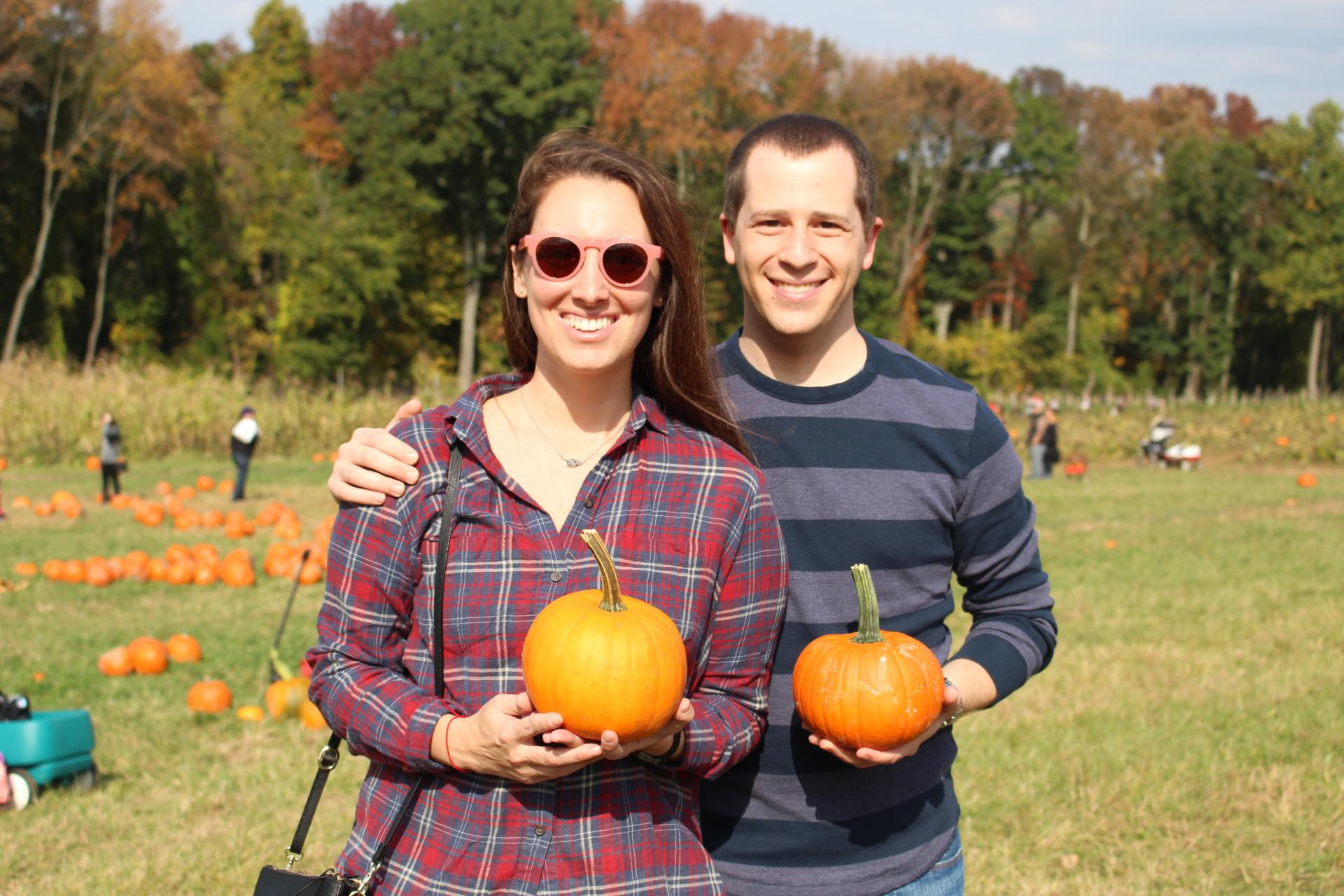 Picking Pumpkins with My Pumpkin