E and I LOVE the smell of rosemary. We are always looking for ways to use it because it makes the house smell so good! It also tastes delicious. All about that rosemary chicken (recipe coming soon)!
In last week's CSA box, we got a bunch of fingerling potatoes. While we don't eat potatoes often, when we do, we roast them in the oven with rosemary. It is our favorite! This roasted rosemary potatoes recipe is super easy and a great side dish to any main. Enjoy!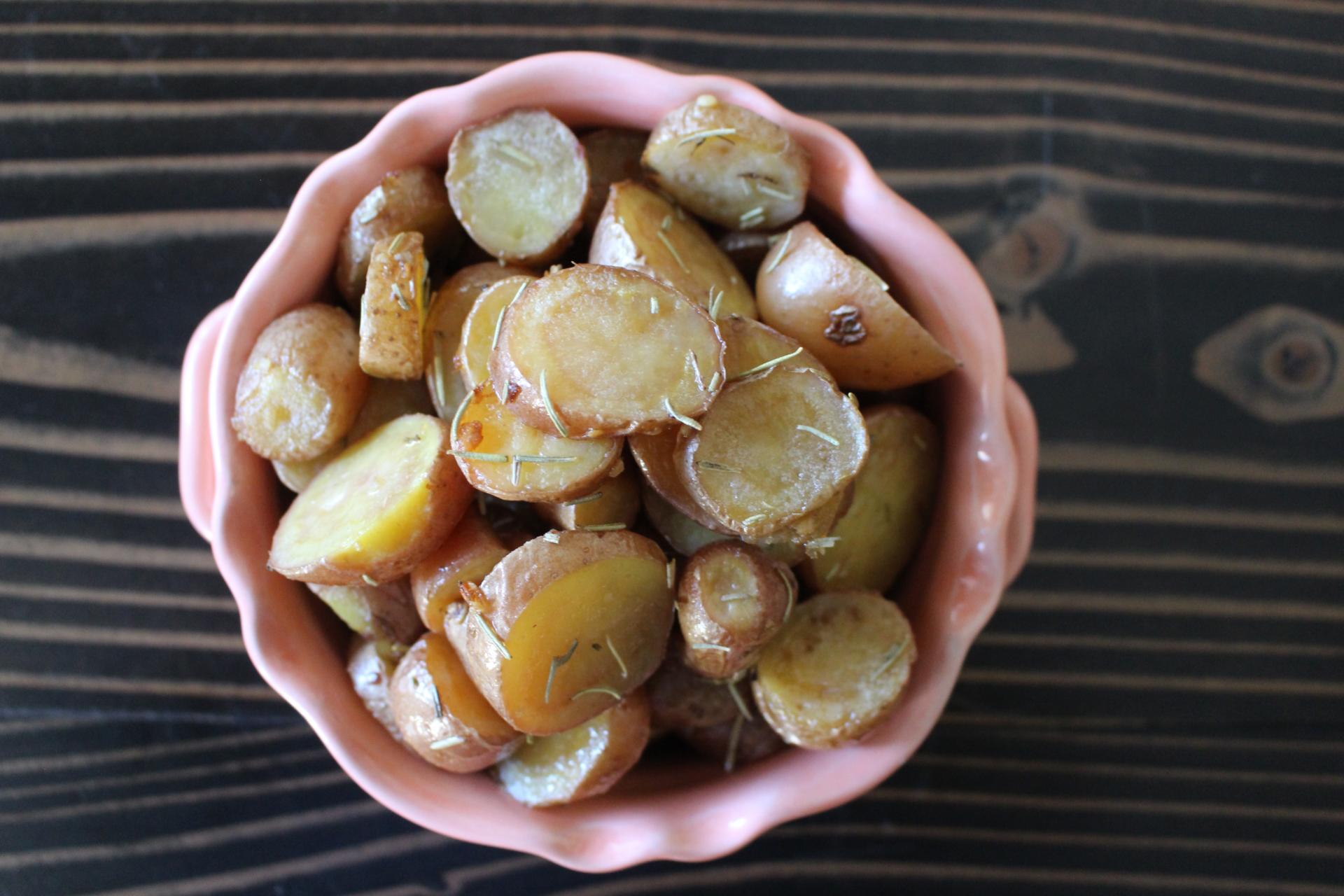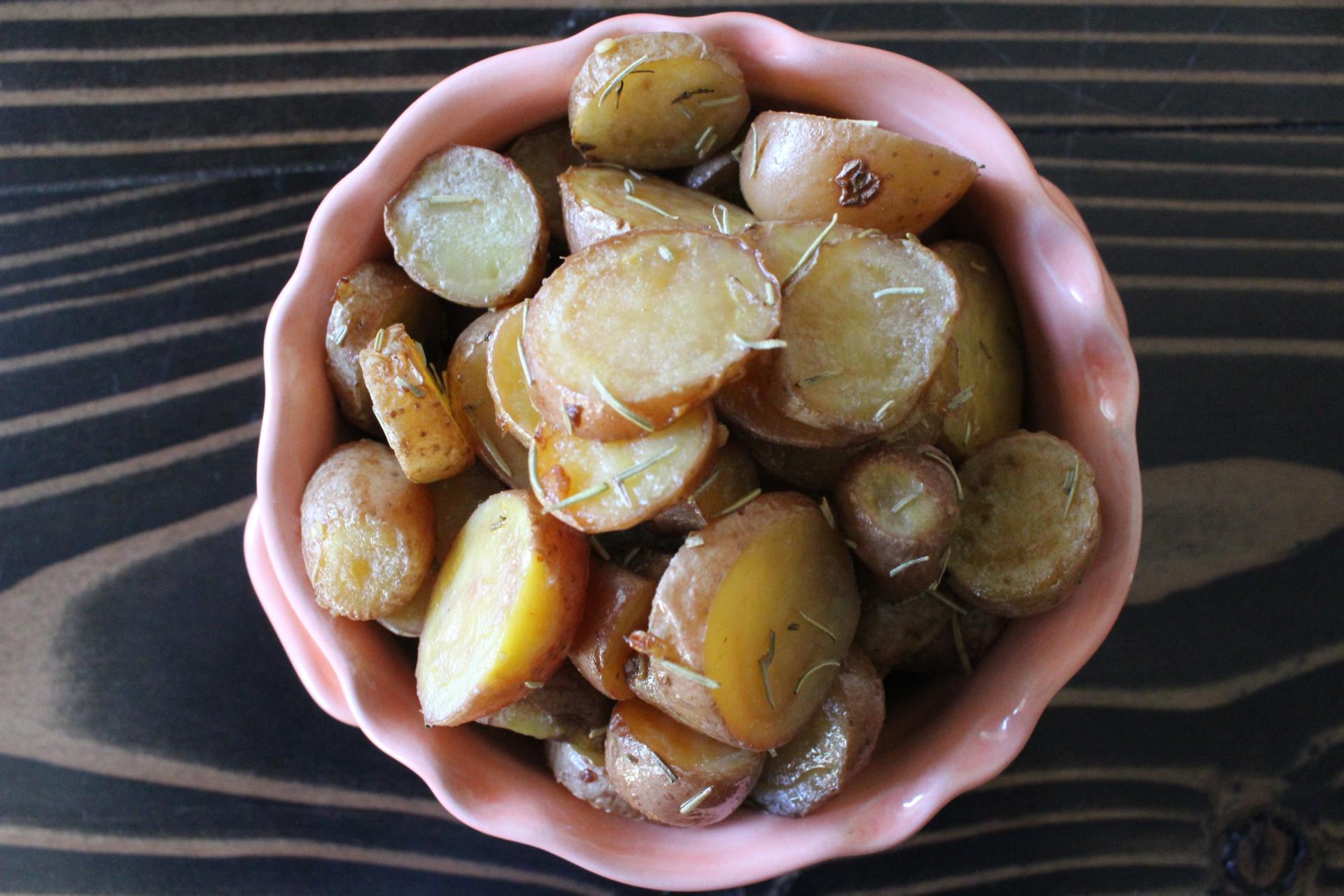 Roasted Rosemary Potatoes Ingredients:
Fingerling Potatoes, 10, sliced
Extra Virgin Olive Oil, 4 tablespoons
Garlic, 2 cloves, minced
Dried Rosemary
Sea Salt
Fresh Ground Pepper
Directions:
Preheat your oven to 400 degrees Fahrenheit. Cover a sheet pan with foil and spray with Pam.
Place the all of the ingredients into a plastic bag and shake them up. Make sure all of the spices are evenly distributed.
Empty the bag out onto your pan and spread out the potatoes. We do this to make sure that the potatoes cook evenly.
Roast in the oven for 25 minutes, or until the potatoes are fork tender.
Eat your roasted rosemary potatoes immediately!