First, I showed you the outfit, and now you get to see the food!
A few weekends ago, E and I had brunch at Raymond's in Montclair, and we haven't stopped talking about it since! Montclair is an adorable little town about 20 minutes away from us. Our favorite restaurant there is Ani Ramen, but we are always looking for new spots!
We went with friends who knew to pick up a bottle of Prosecco next door. Most restaurants in New Jersey are BYO, which is AWESOME. We were making mimosas the entire meal! We may or may not have had to run next door a second time to get a second bottle… Such lushes over here.
In addition to the mimosas, I ordered a matcha cappuccino (off menu and HIGHLY reccomended) at the suggestion of Ilona, and it was life changing. I wish they could strap me up to an IV of it.
Raymond's has such a diverse menu. There were so many options, I couldn't make up my mind! For my appetizer, I ordered their special butternut squash soup. It had a crispy brussels sprout on top! I finished every last drop. For my main course, I ordered the avocado toast with poached eggs and jalapeño salsa. I couldn't resist avocado toast with yolky eggy goodness. I could eat it all day. E ordered the burrito bowl, which he thoroughly enjoyed.
We are already planning another trip to Raymond's. This time for dinner! I can't wait to see what else they have in store for us.
Raymond's – 28 Church St, Montclair, NJ 07042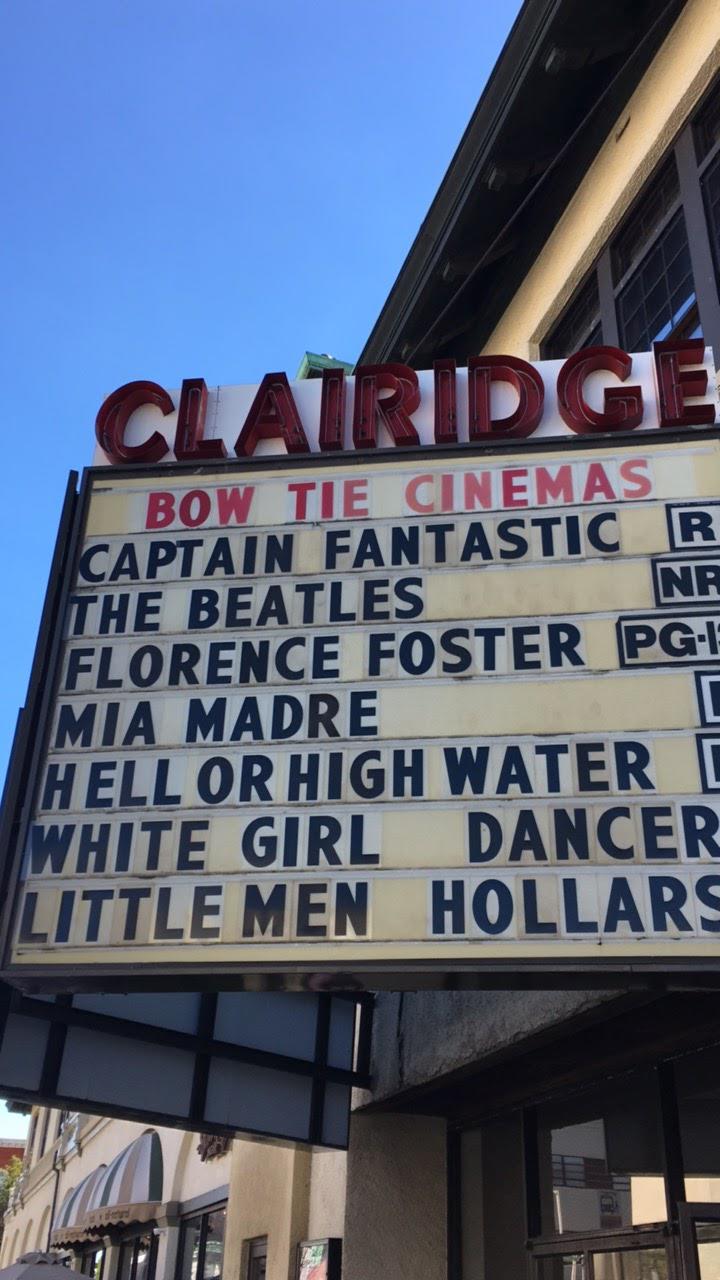 Love Old Time Movie Theater Signs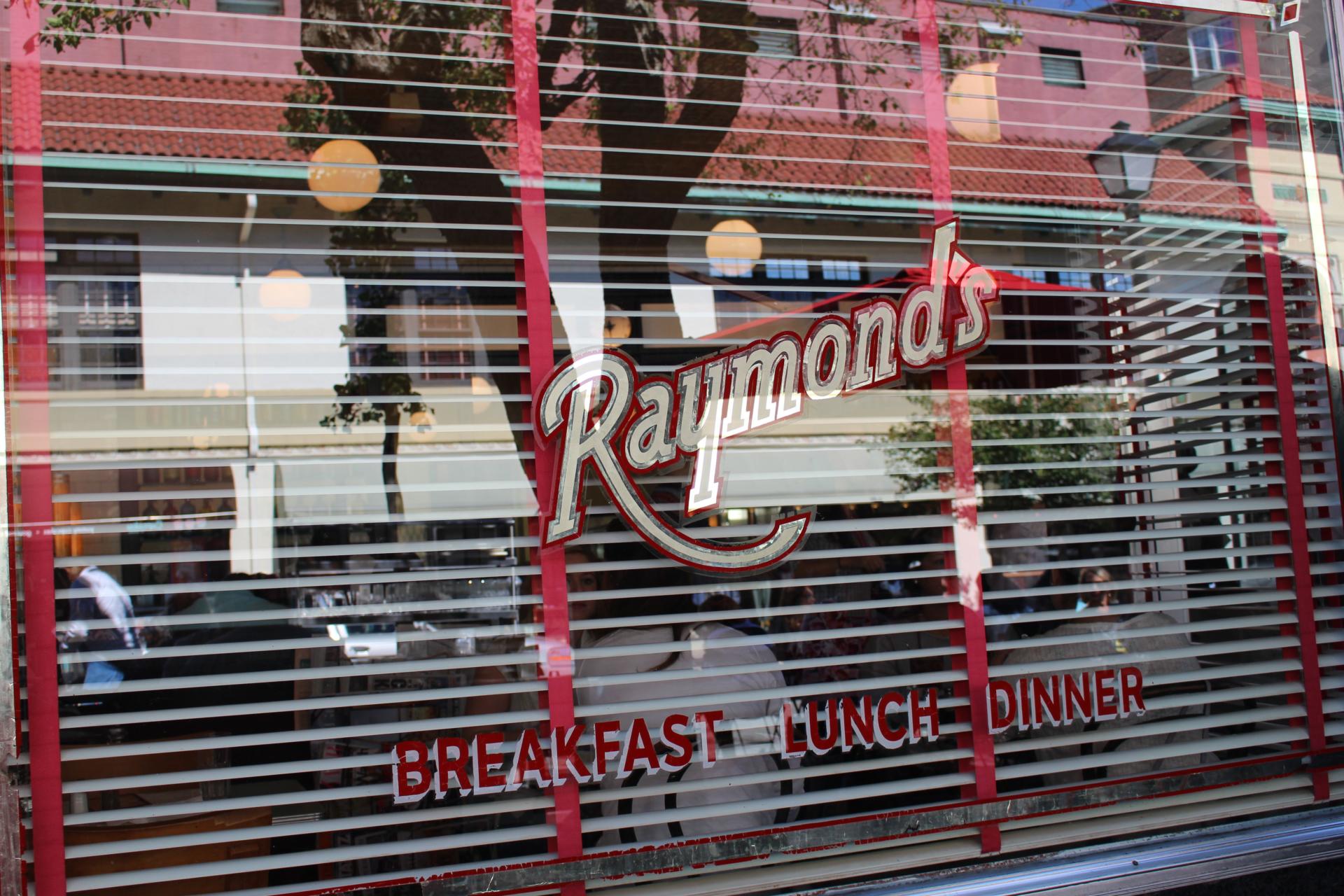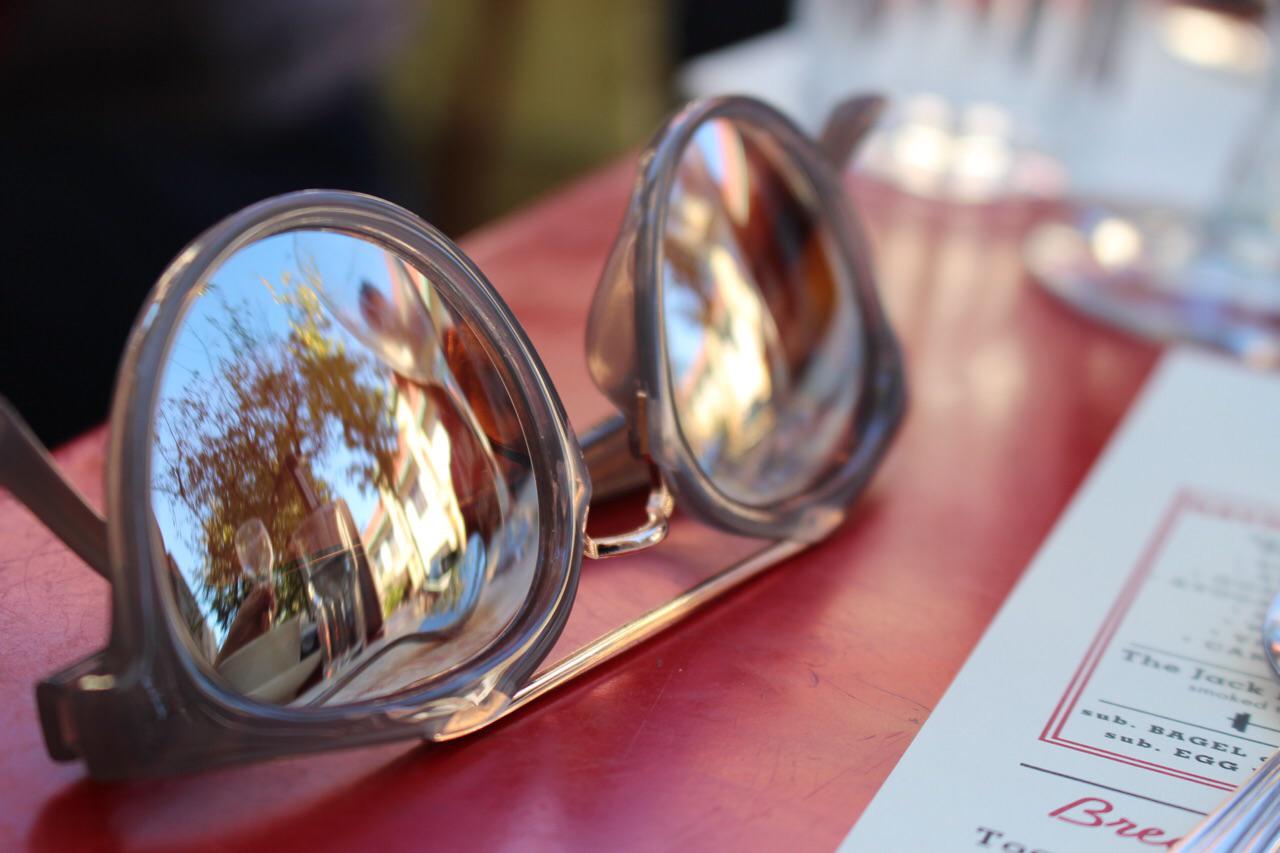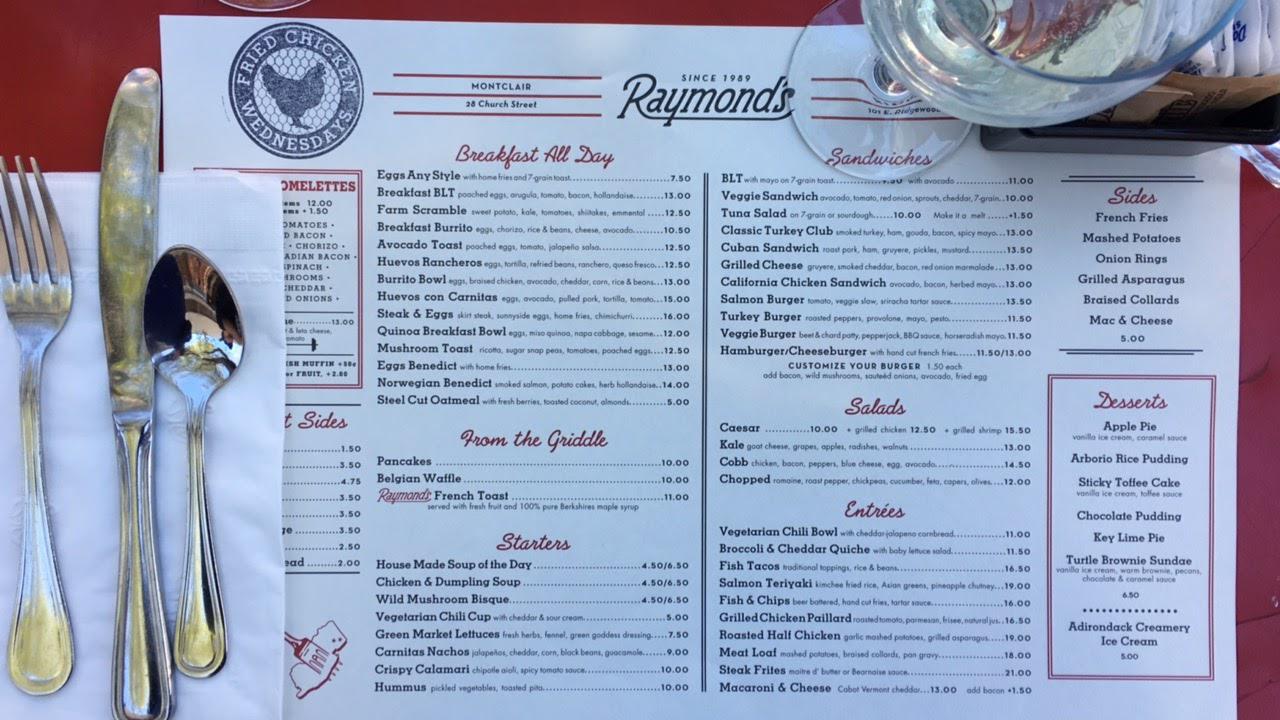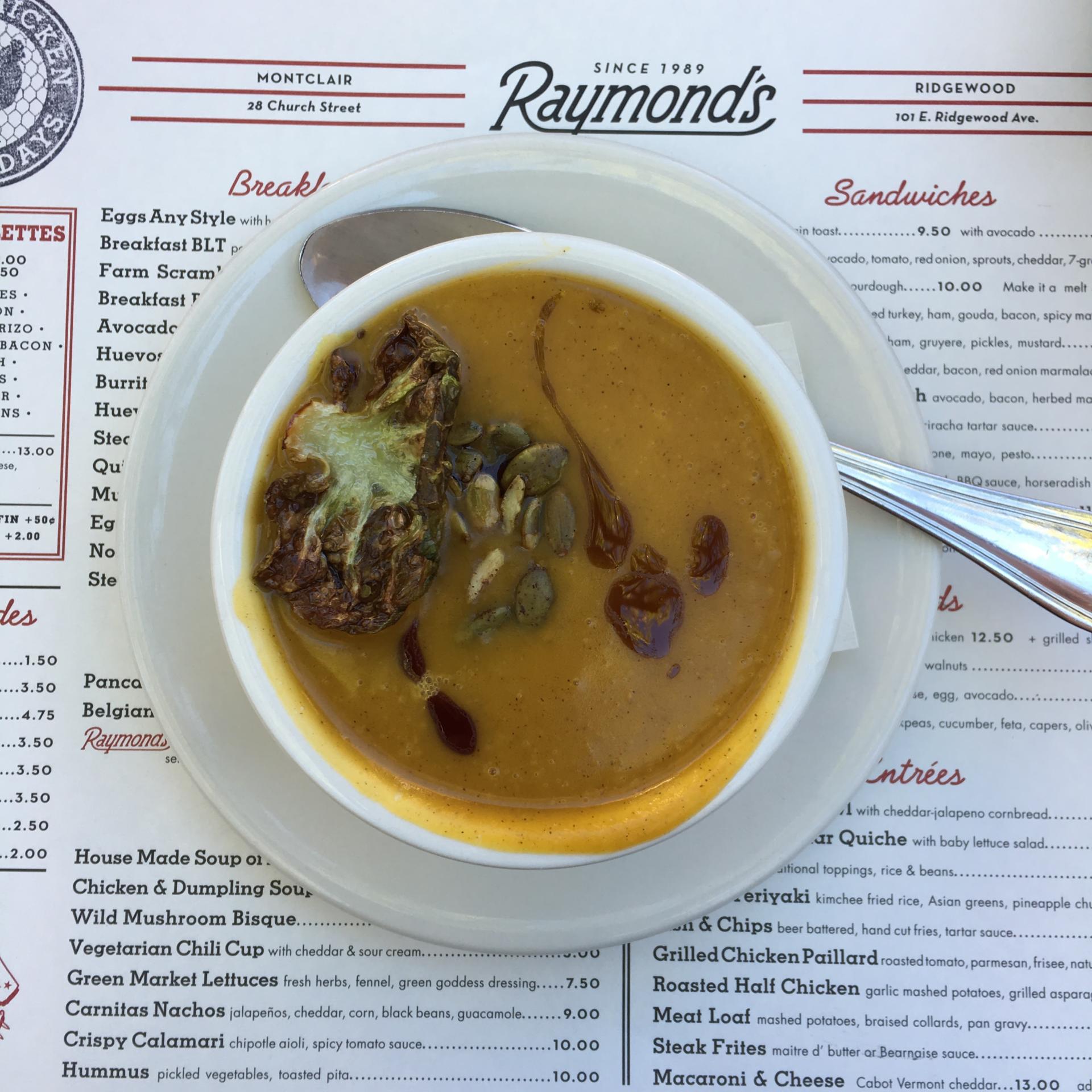 Butternut Squash Soup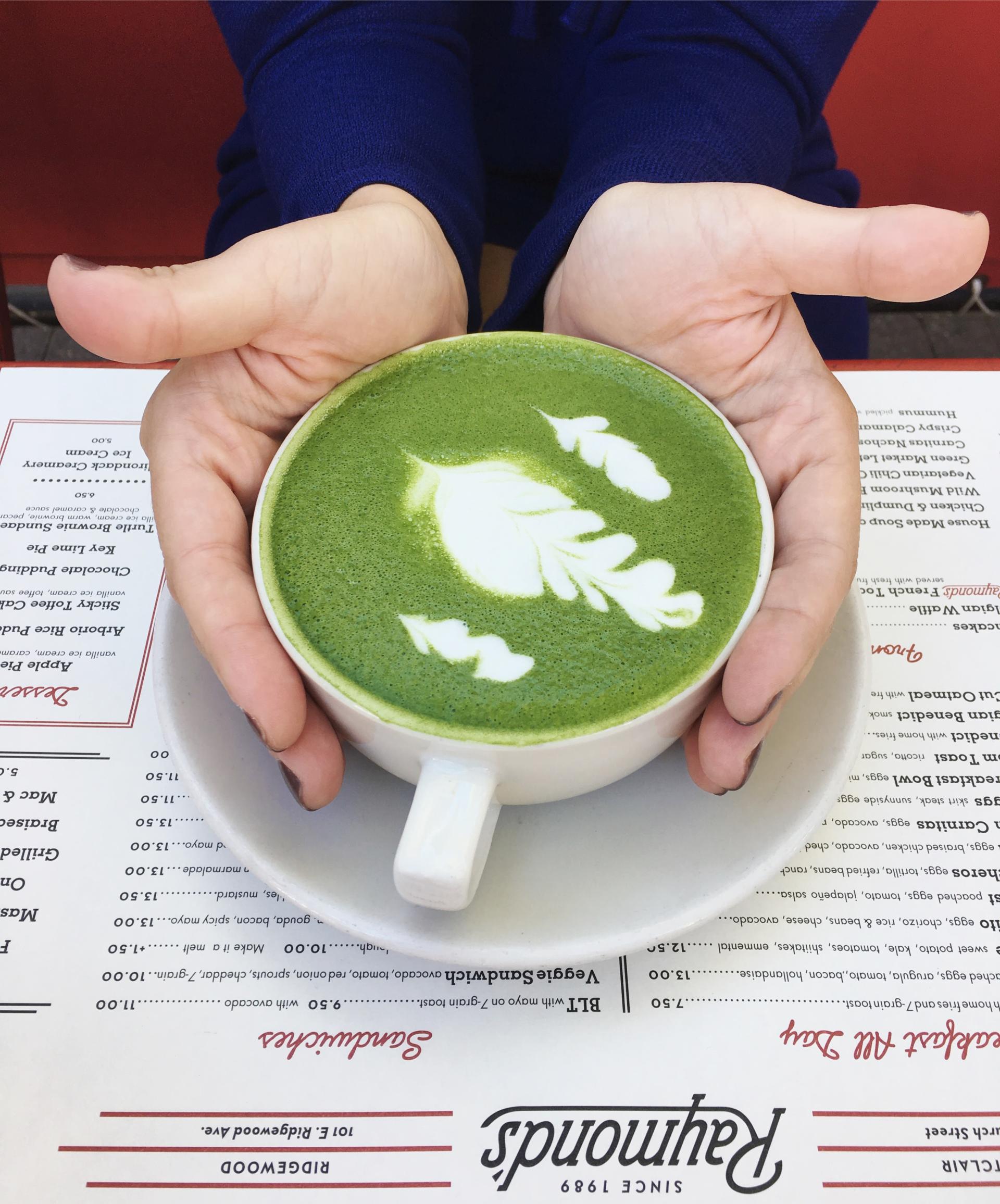 More Matcha Please!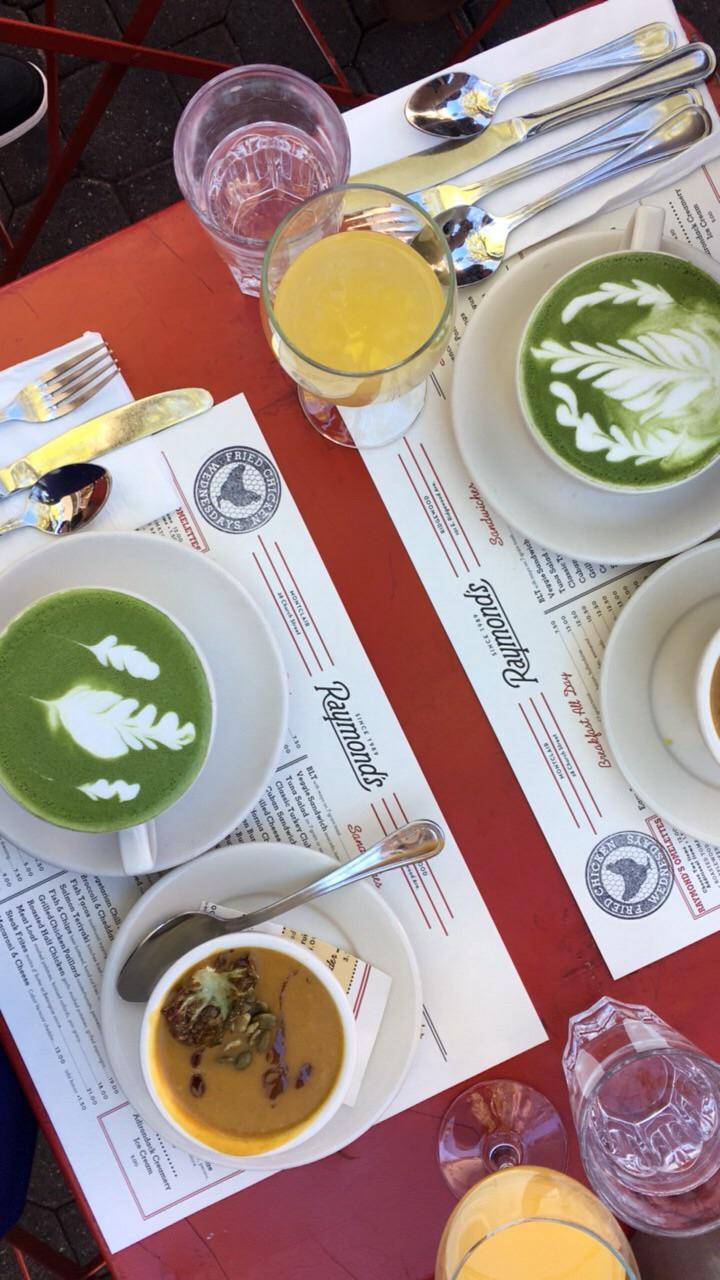 Matcha + Mimosas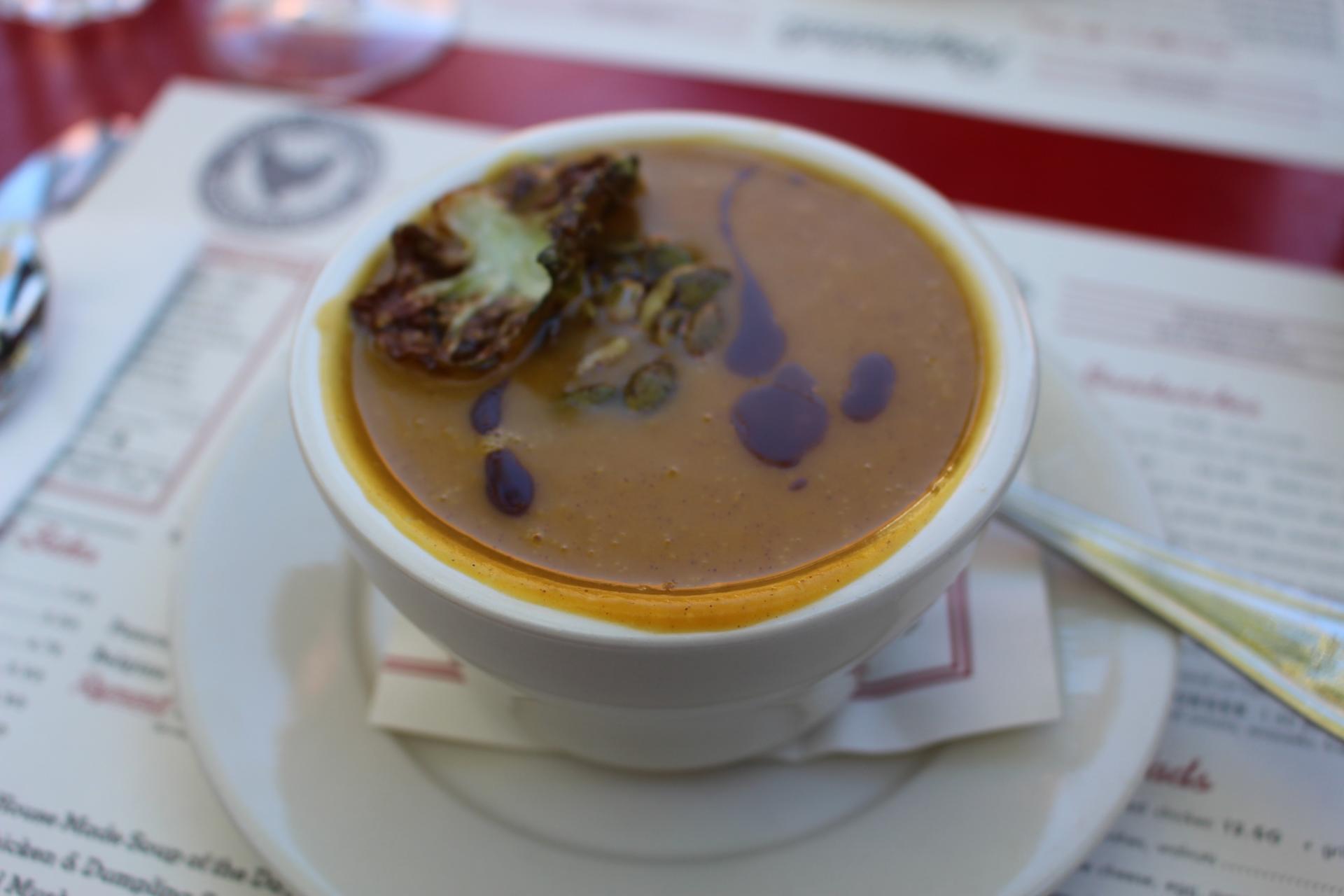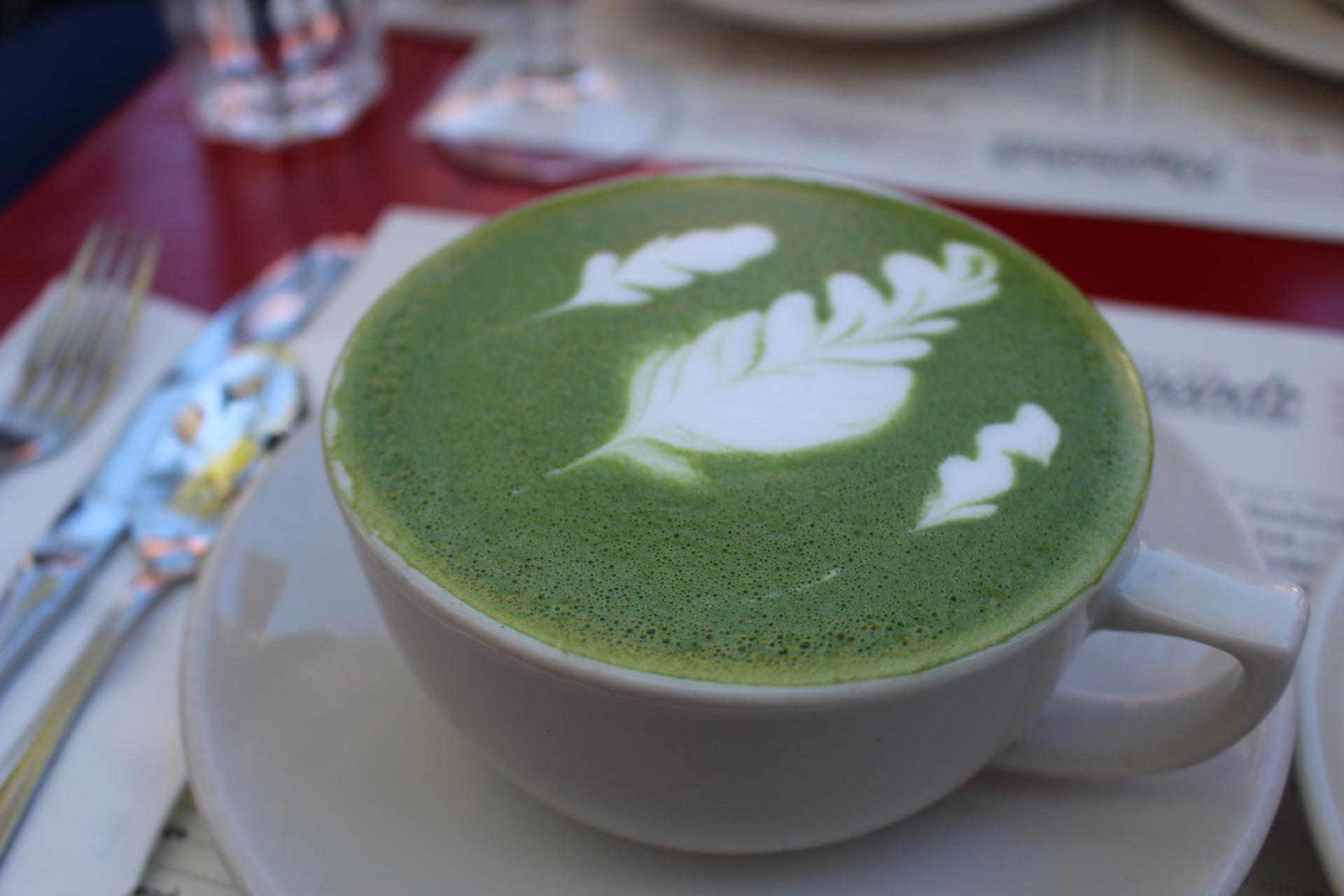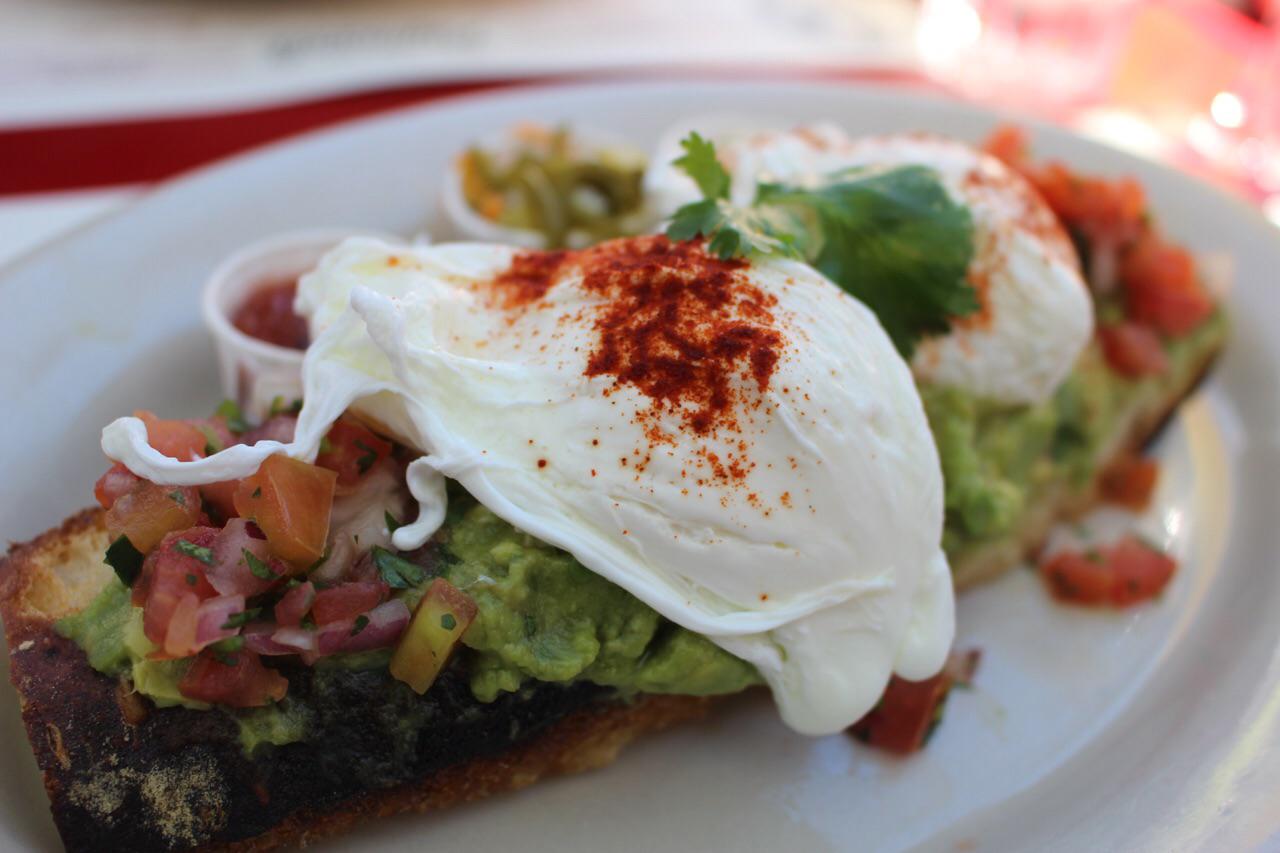 Avocado Toast #basic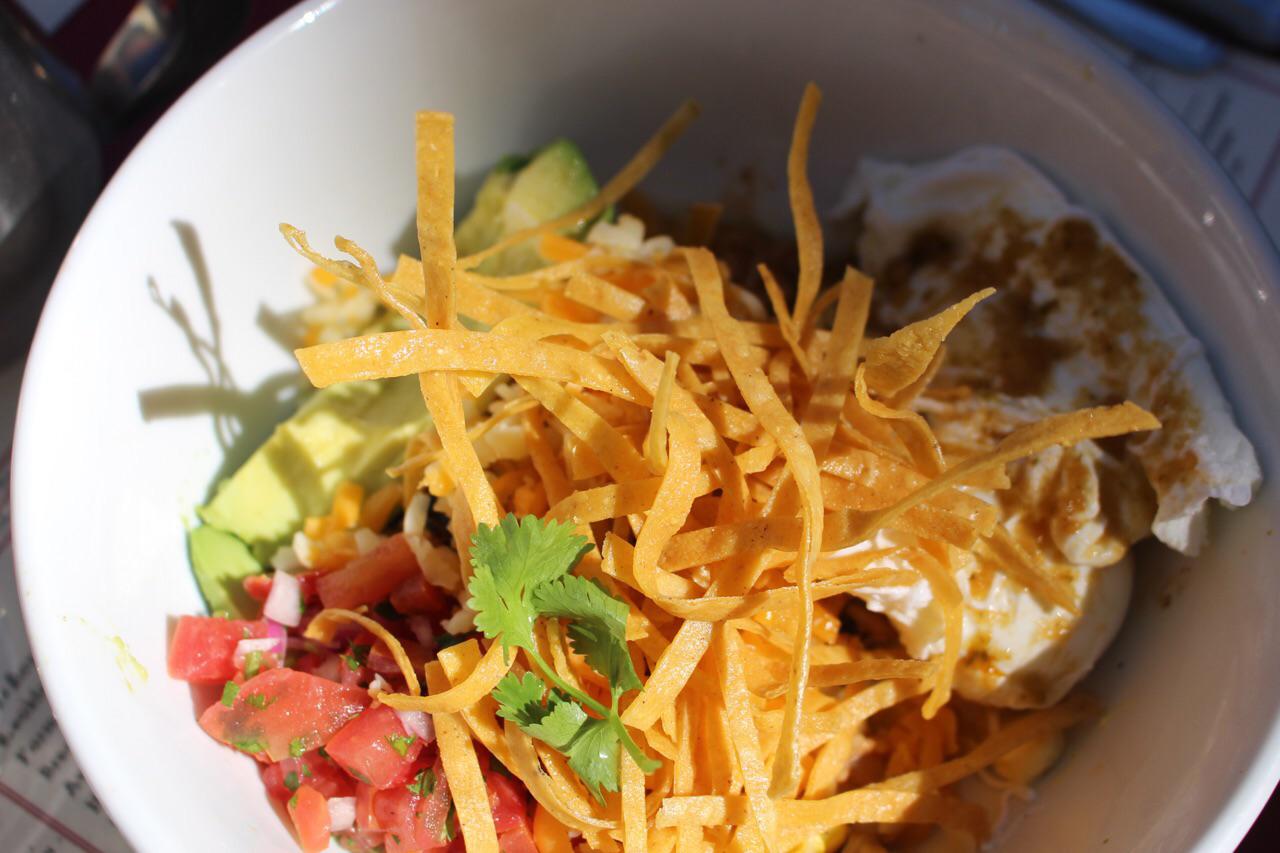 E's Burrito Bowl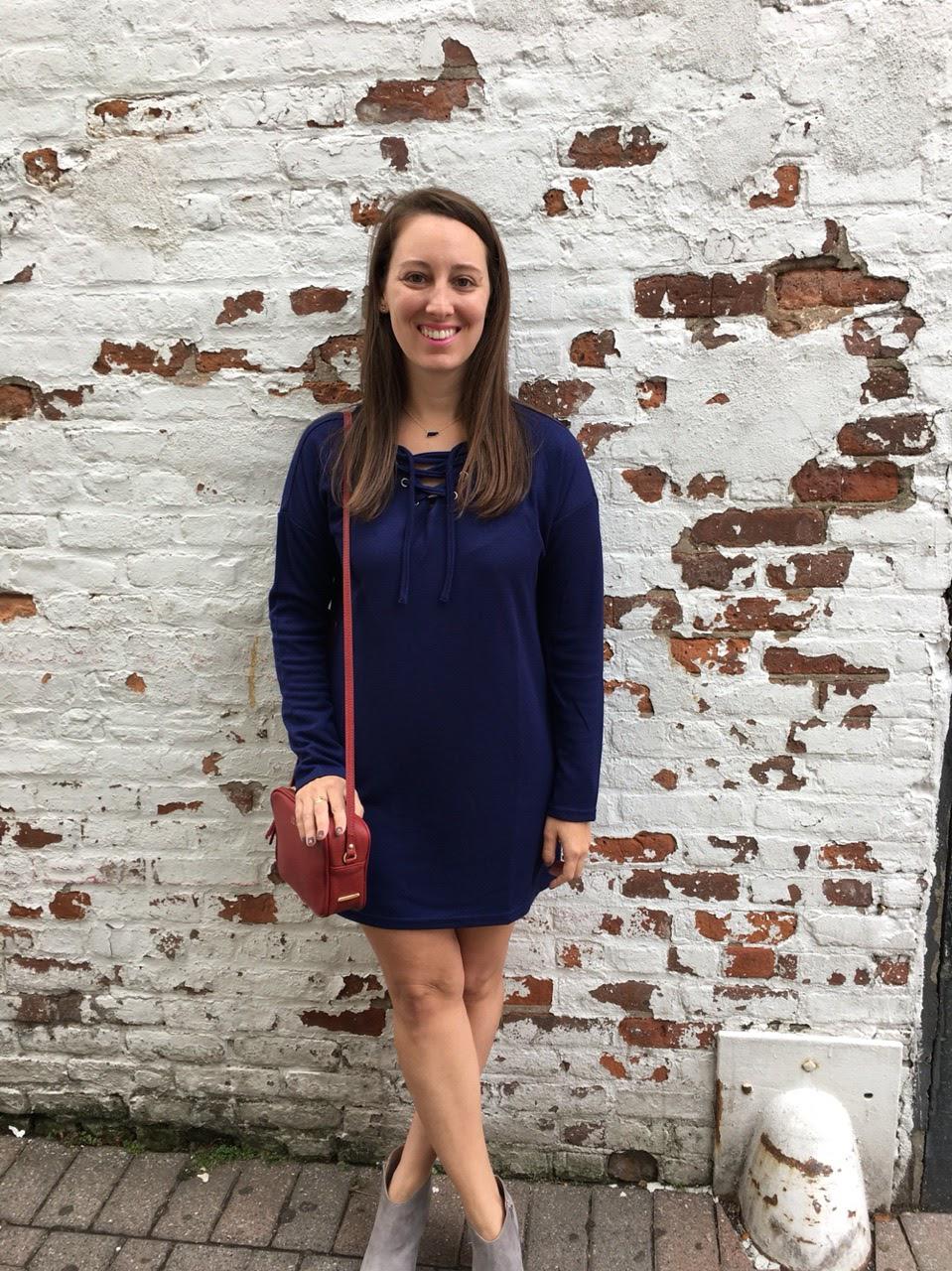 More Outfit Details HERE