So…I look like a farmer in these clothes (NAME THAT MOVIE). And it was intentional! This has become my go to Sunday morning coffee run outfit. I am coming for you Cedar Ridge! Isn't it adorable? If you have to change out of pajamas, at least you can be chic and comfortable.
For the last two years, I have been on the hunt for a cute buffalo check dress. Each and every time I would find one, it ended up fitting like a tent. I don't know why! About a month ago, I found this dress online and for $12.99 and I thought why not give it a try?
When it arrived, I immediately threw it on to see how it fit. While it was a little short, it otherwise fit perfectly. And it has POCKETS! I love a dress with pockets. I knew I could fix the length problem with a pair of leggings.
I was recently introduced to the softest, most comfortable leggings on the planet. If you haven't heard of LulaRoe then it is about time! I can't stop buying and wearing them! Over the last several months I have purchased 7 pair of leggings. Yes. I am addicted. While some of the LulaRoe patterns are a little loud, I find myself living in their solids. And their sizing is so easy. They have OS (one size) and TC (tall and curvy). OS fits sizes 2-12 and TC fits sizes 12-22. Definitely check them out if you haven't already!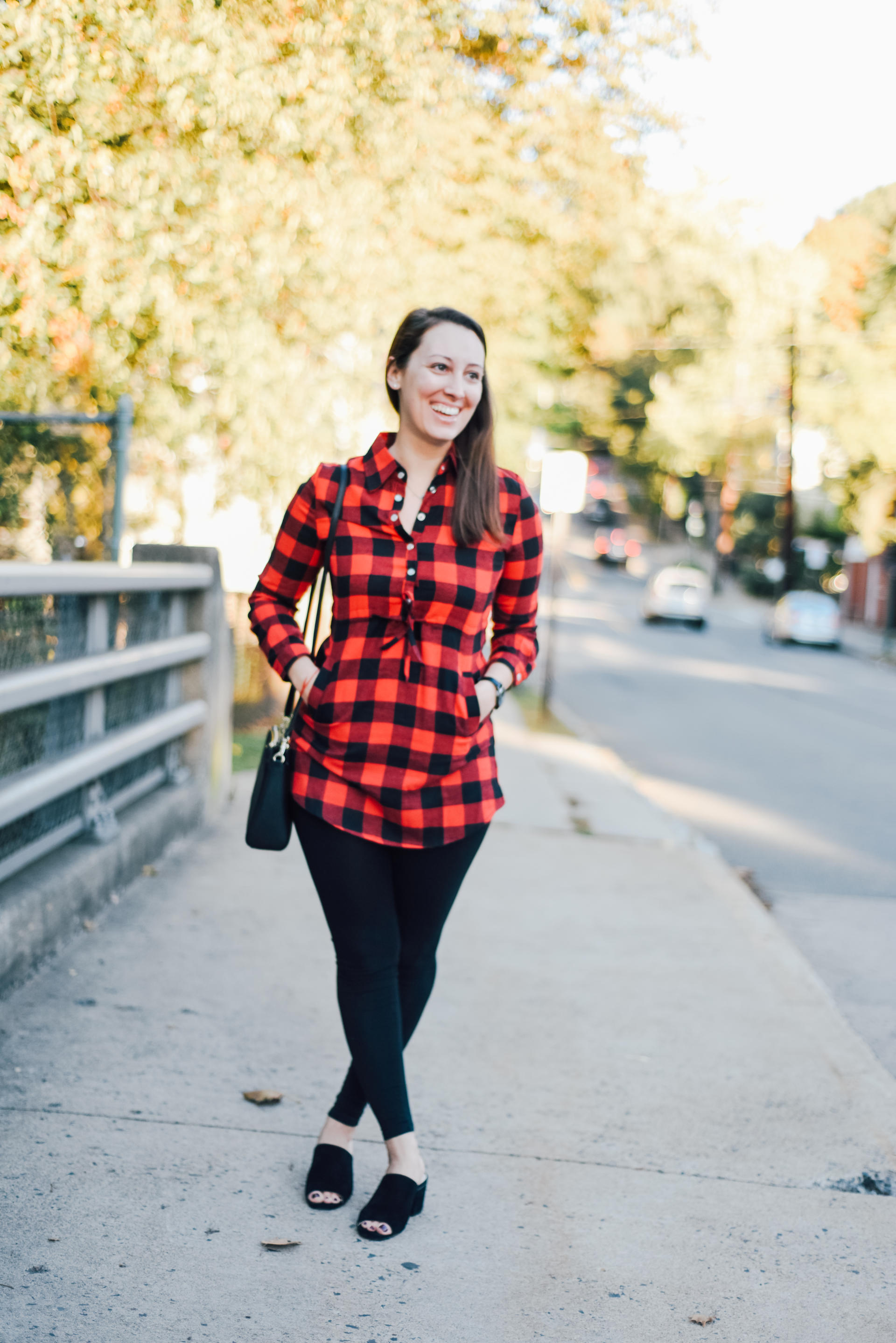 Dress: Romwe (c/o), Leggings: LulaRoe, Shoes: Office UK (ON SALE!), Necklace: Kendra Scott, Watch: Freedom to Exist, Bag: Lo & Sons