Happy Monday and Happy Halloween! Hope you had an amazing weekend! While I don't have a costume post for you today (I have never been that into dressing up), I do, however, have a new outfit post.
I recently filled you in on my LulaRoe leggings obsession here but what I didn't tell you, is that I am just as obsessed with their dresses! Their Amelia dress has quickly become one of my favorites. It can easily be dressed up or down. I have been wearing the two I own to work, synagogue or for a night out with E. They are so flattering! While they have short sleeves, you can easily throw on a chunky cardigan, blazer or knit coat to keep warm.
I recently received this knit coat, and while E thinks it looks HUGE on me, it has become one of my favorite new pieces. Did I mention that it only costs $30.99!? It is so comfortable and warm and can be thrown over just about anything. Here it totally compliments the polka dots! I have also worn it to work with black pants and with jeans. Basically, I have been living in it since it arrived. The same goes for these gorgeous boots. The suede leather is so soft and luxurious and they are so comfortable! I can wear them at work all day and not complain! You do not understand how big of a deal that is for me.
I cannot wait to wear this dress with tights and over the knee boots when it gets a little colder. I will definitely be layering this knit coat on top with a heavier winter coat on top of that!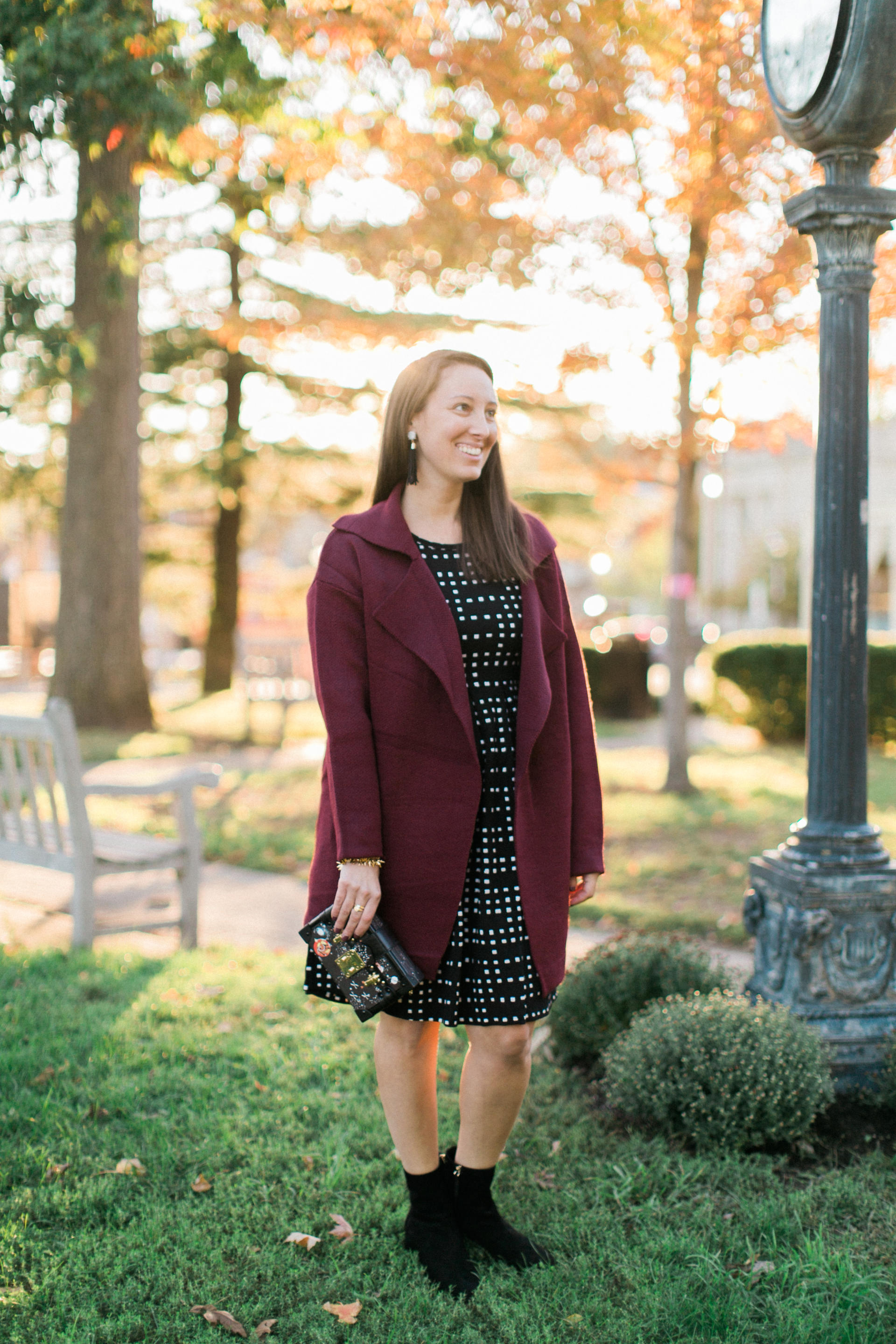 Jacket: Shein (c/o), Dress: LulaRoe, Boots: M. Gemi (Click HERE for $25 Off), Bag: Shein, Bracelet: Stella & Dot, Rings: Ariel Gordon Jewelry, Earrings: Kinsley Armelle (Use Code WHATSFORDINNERESQ15 for 15% Off!)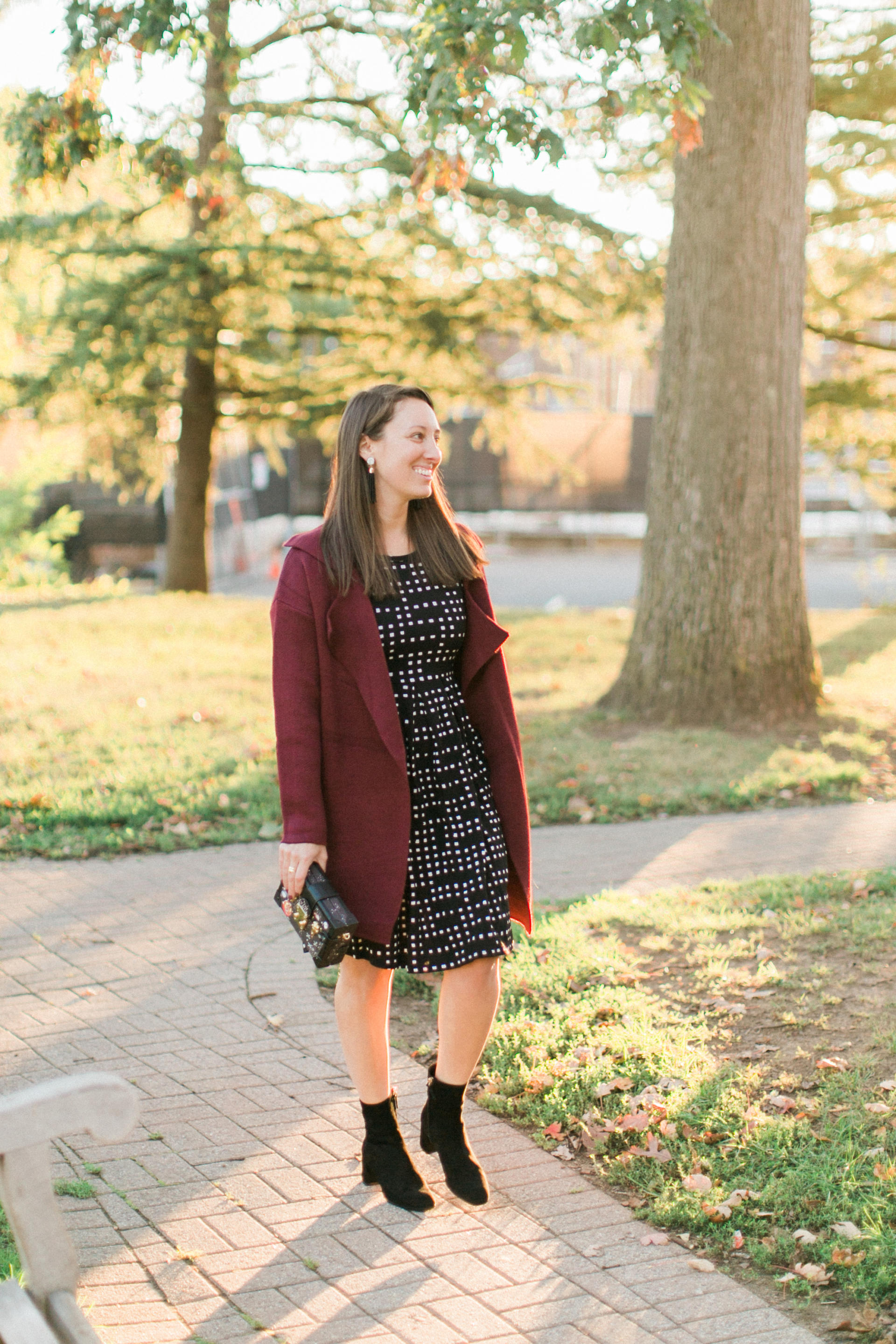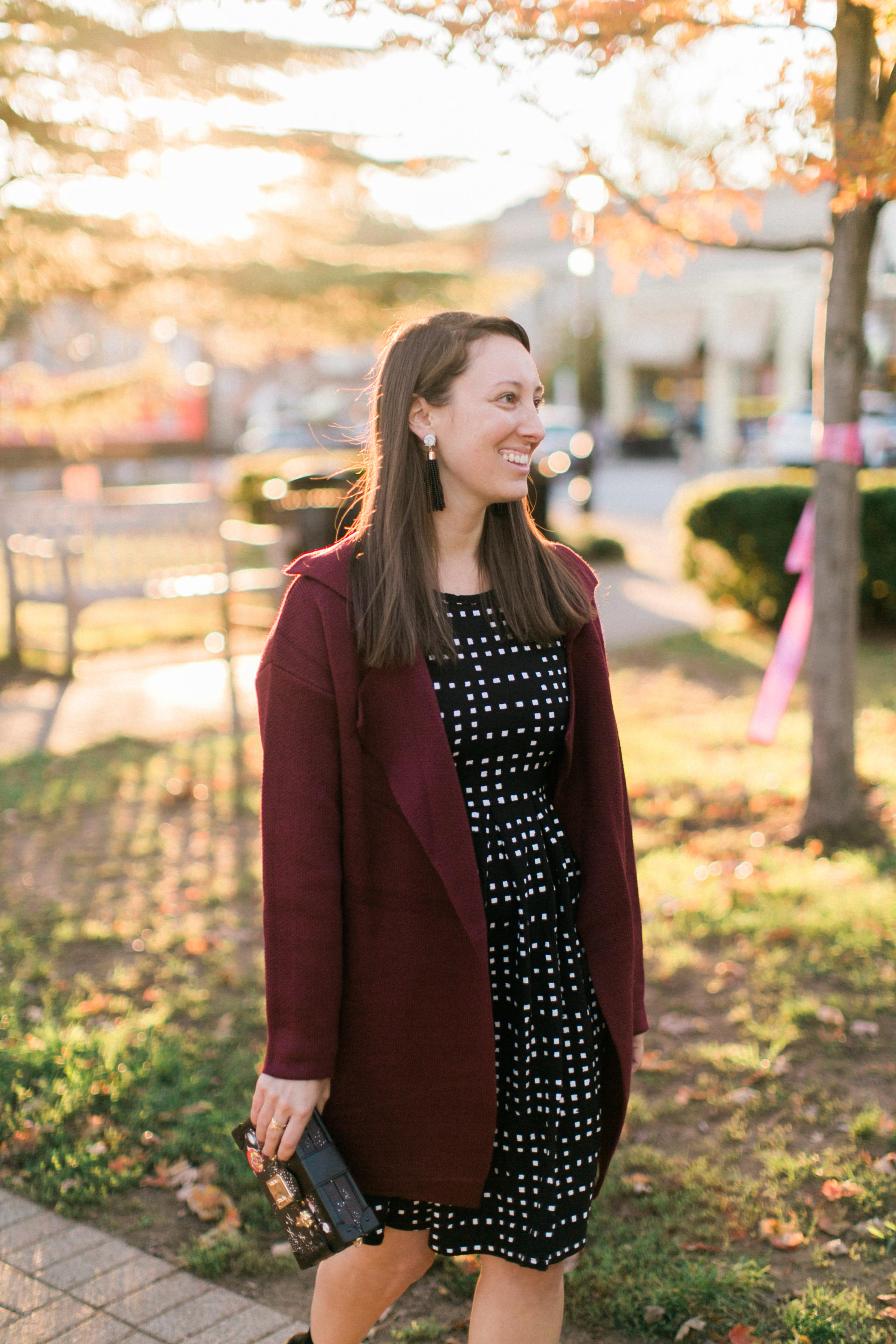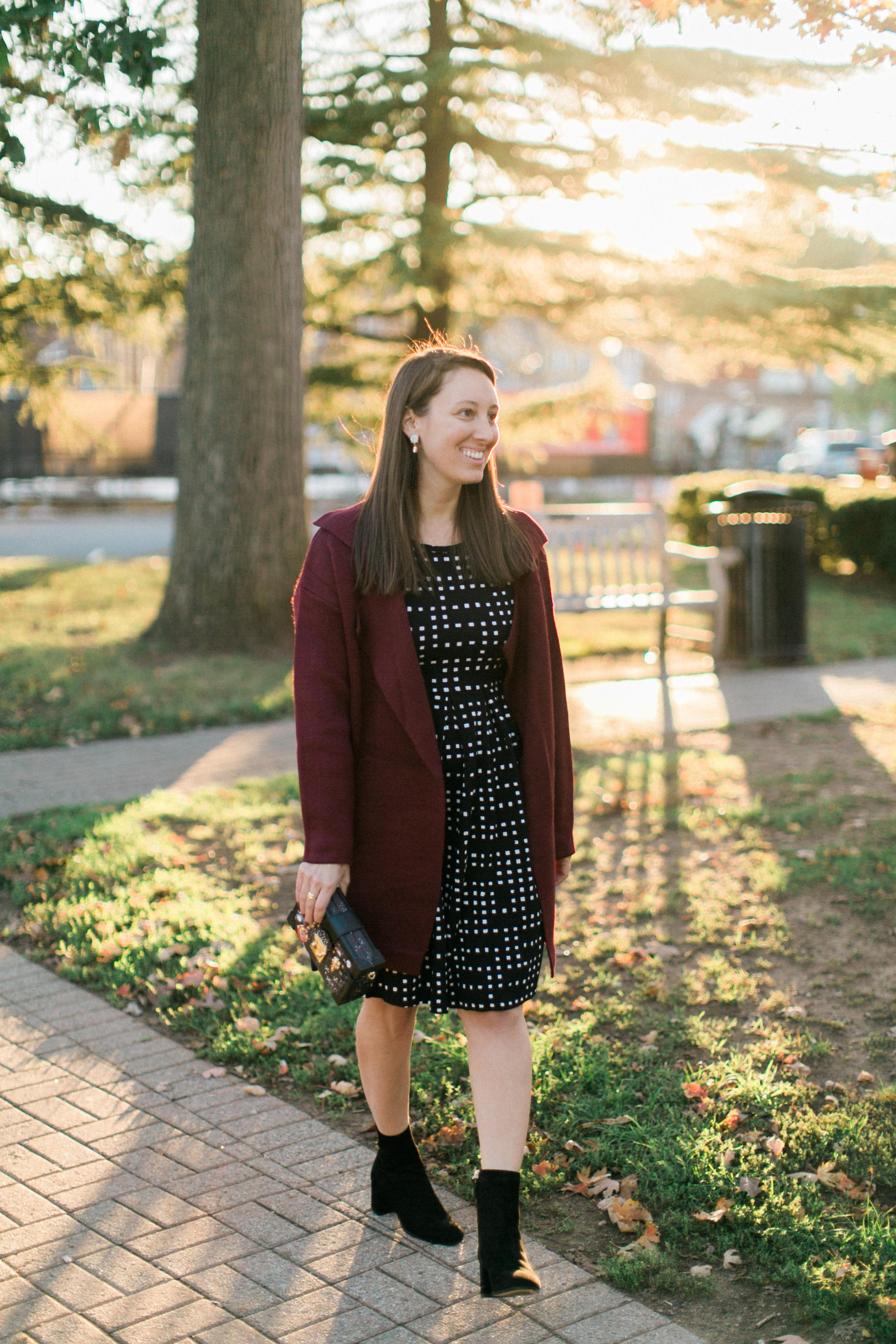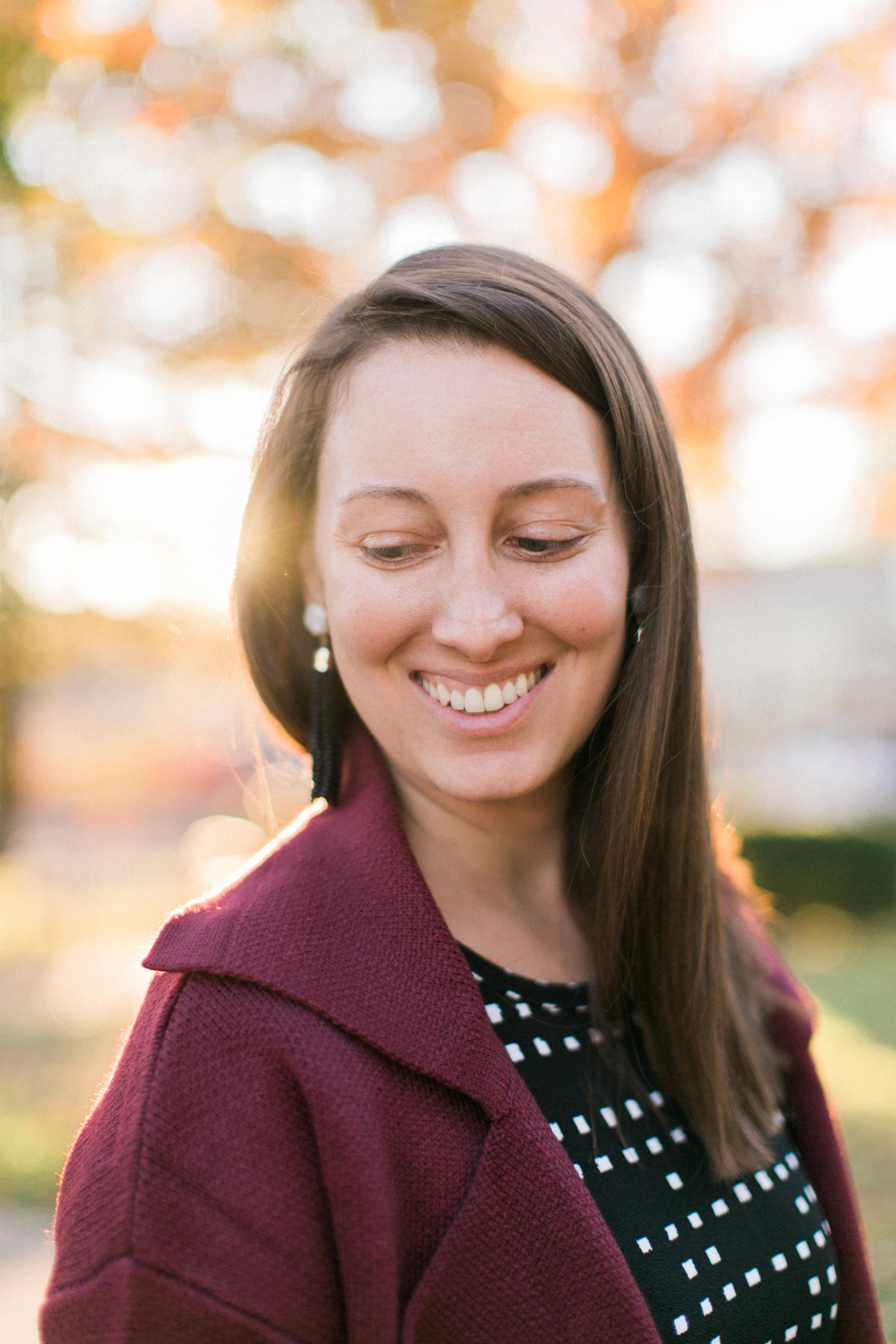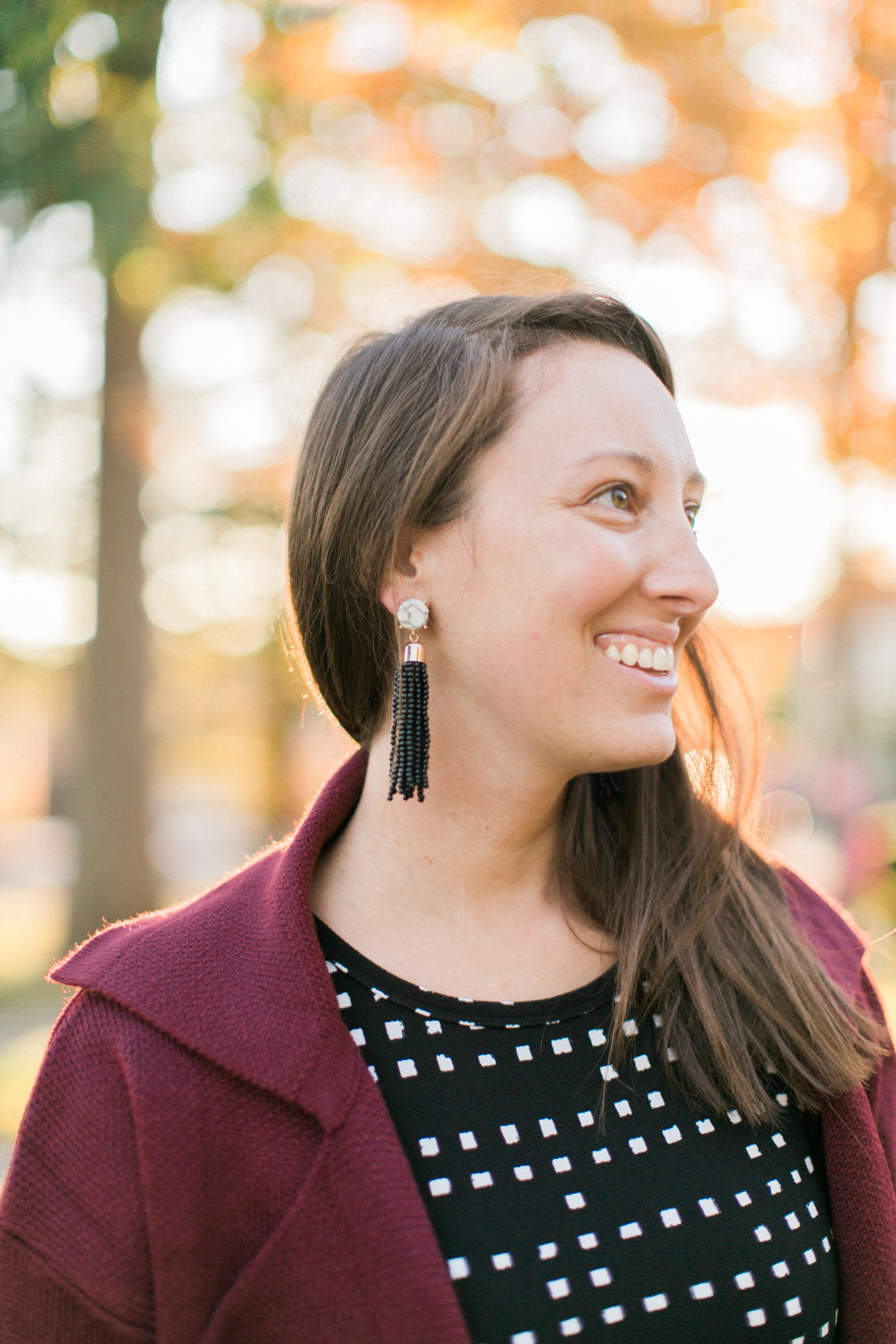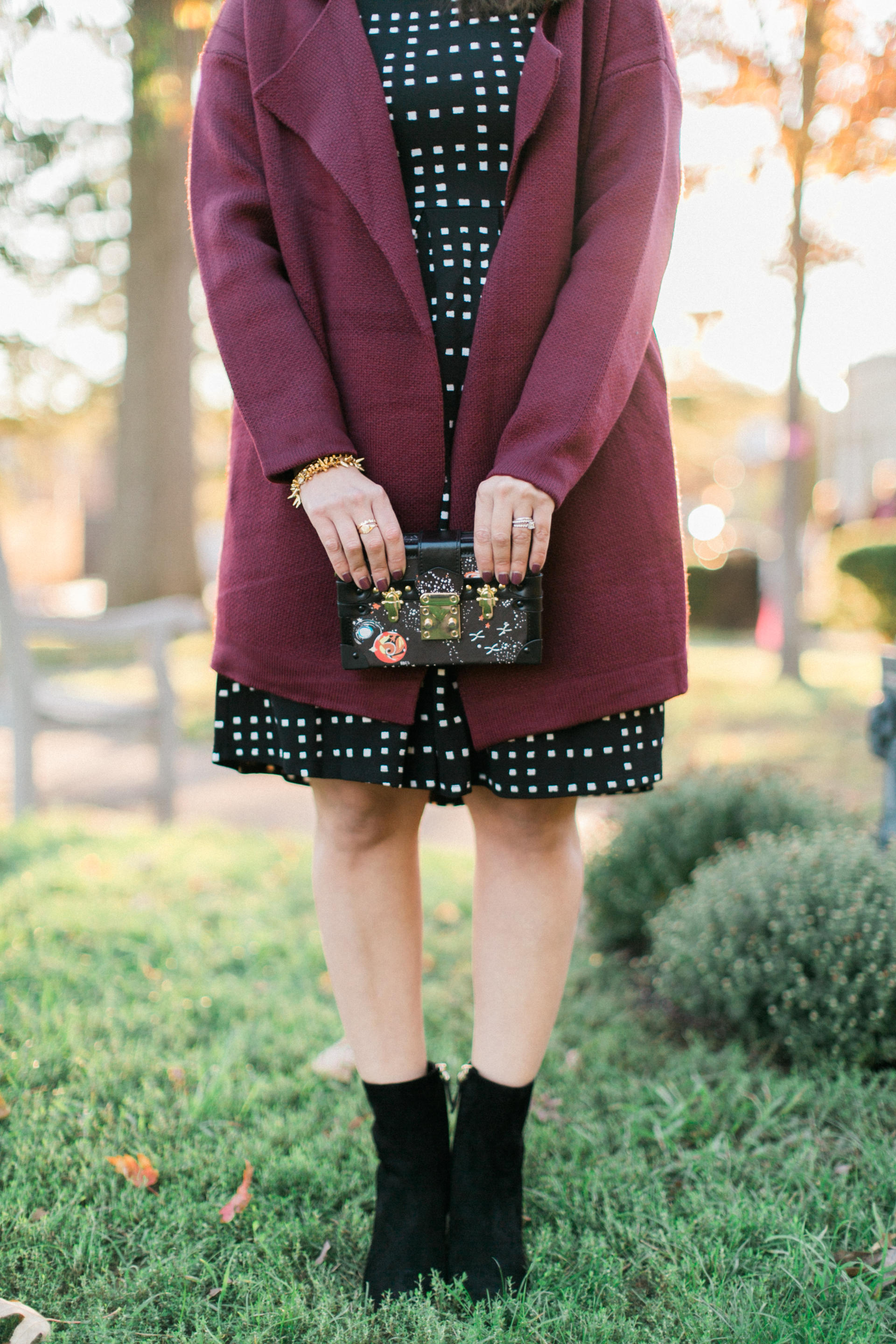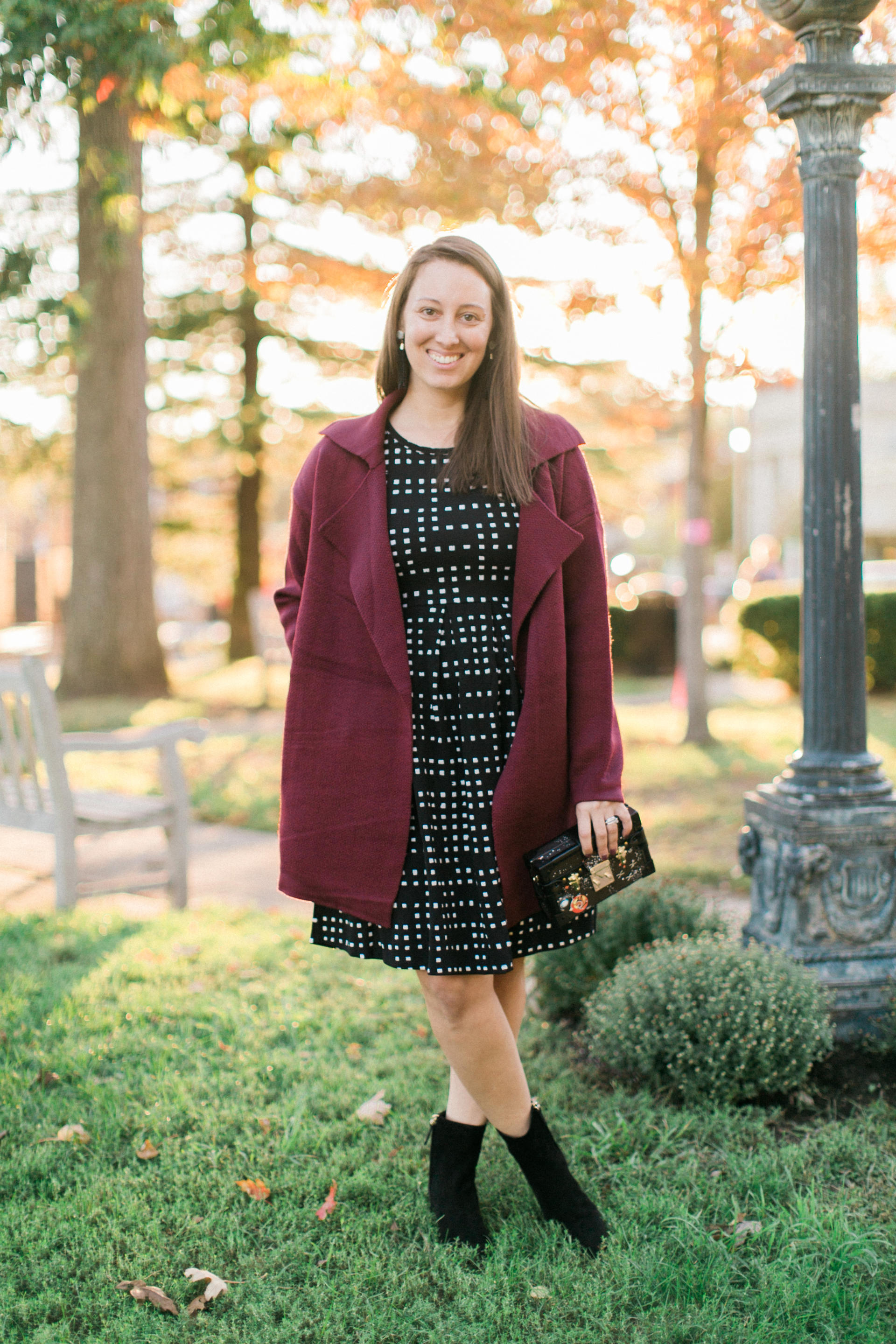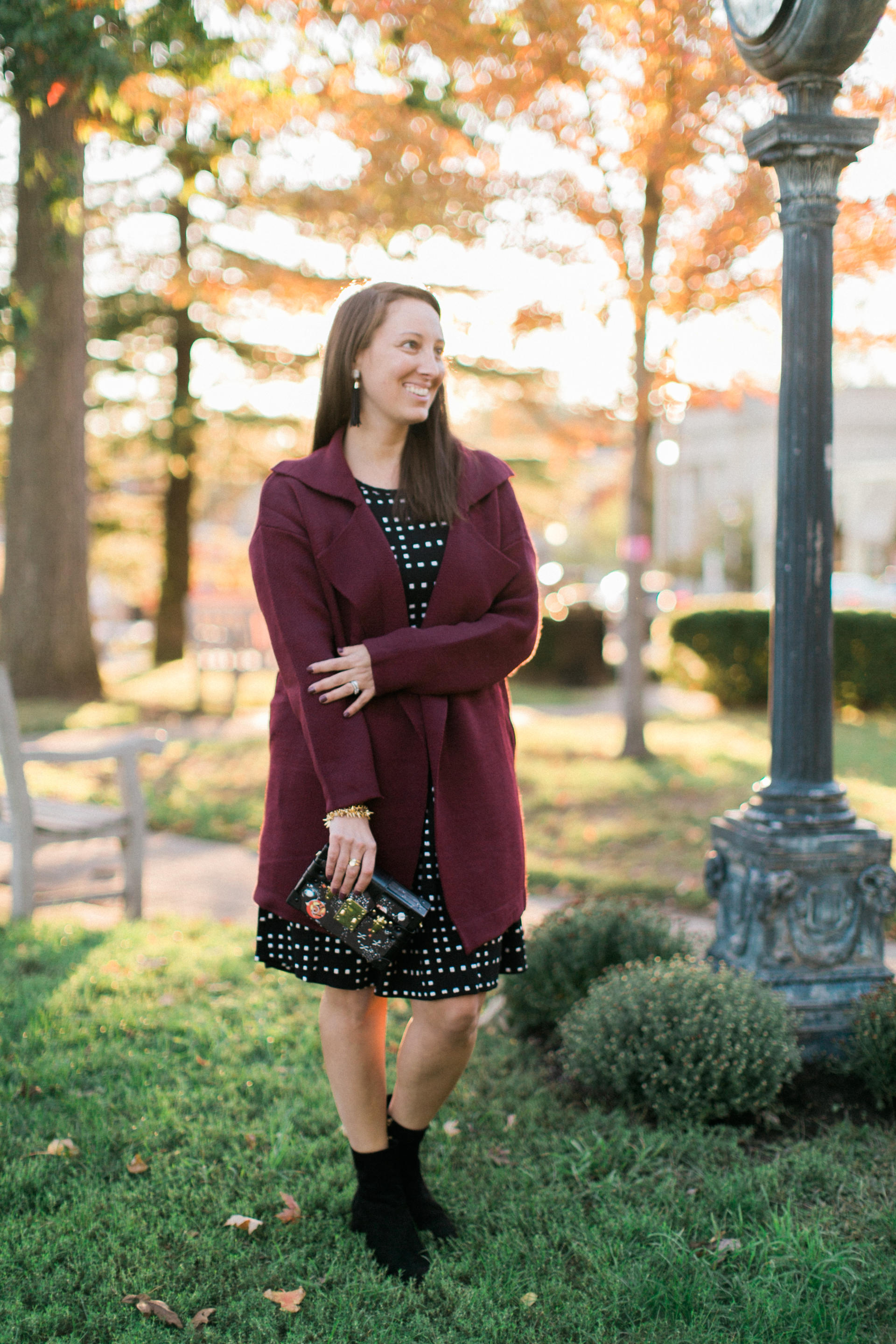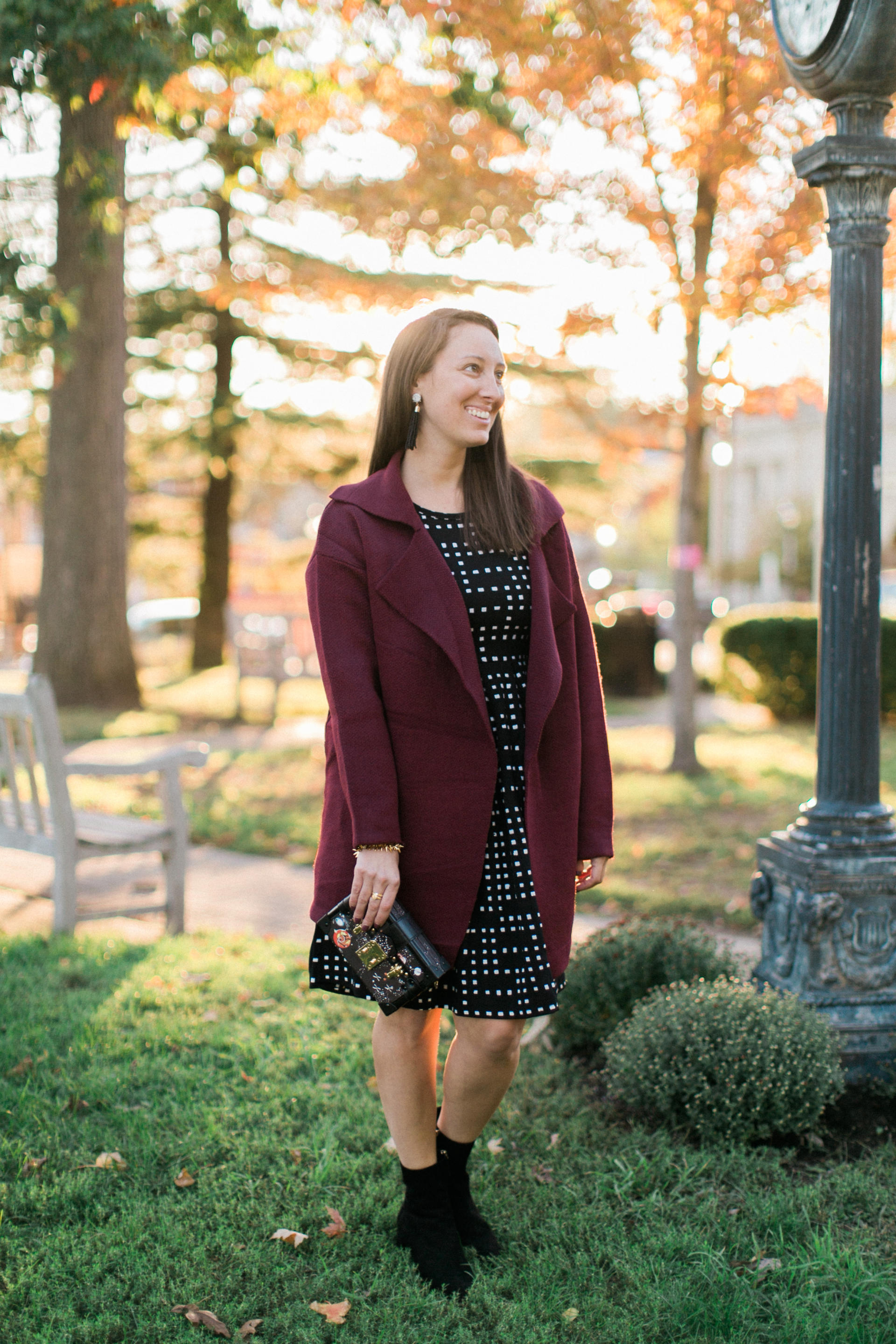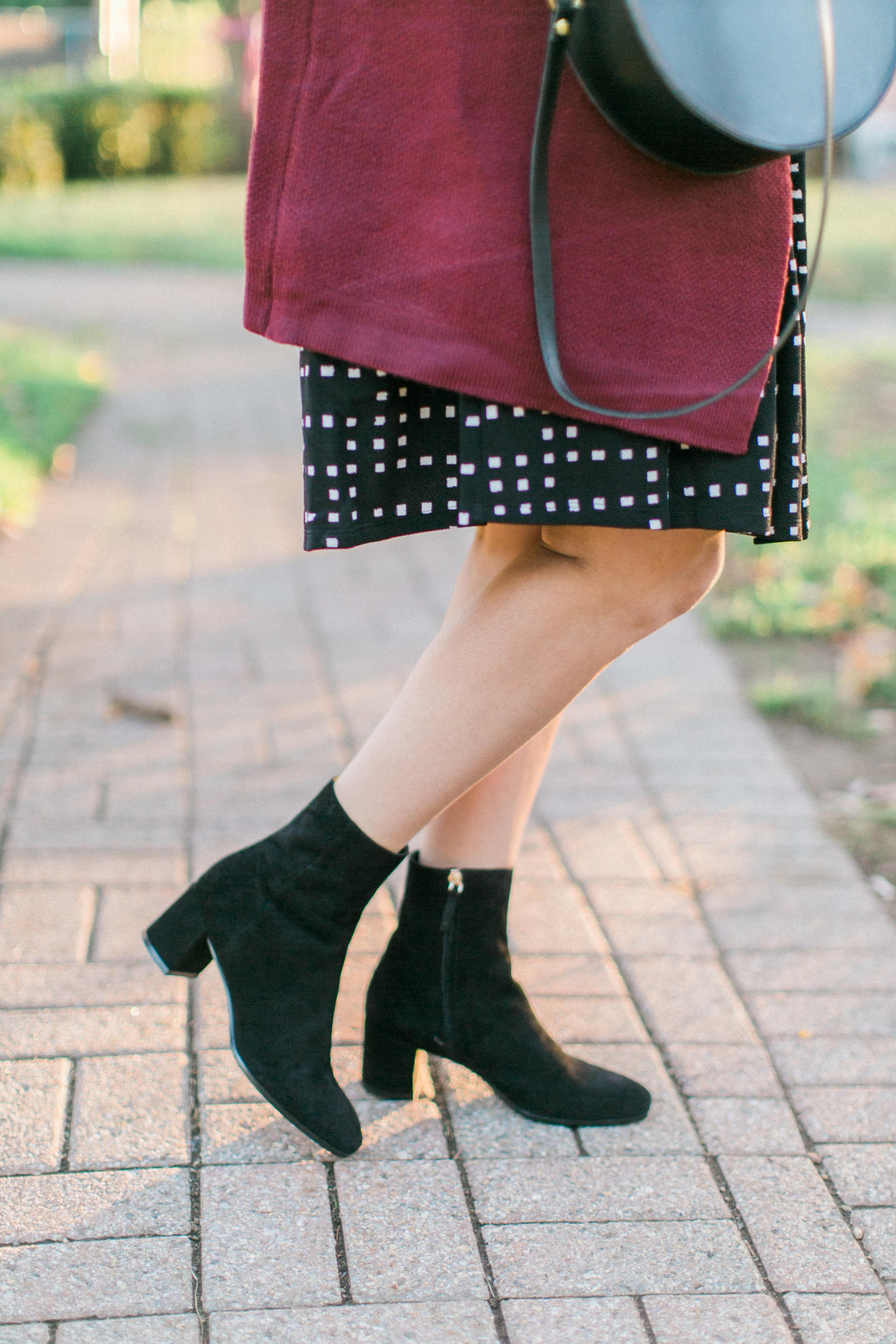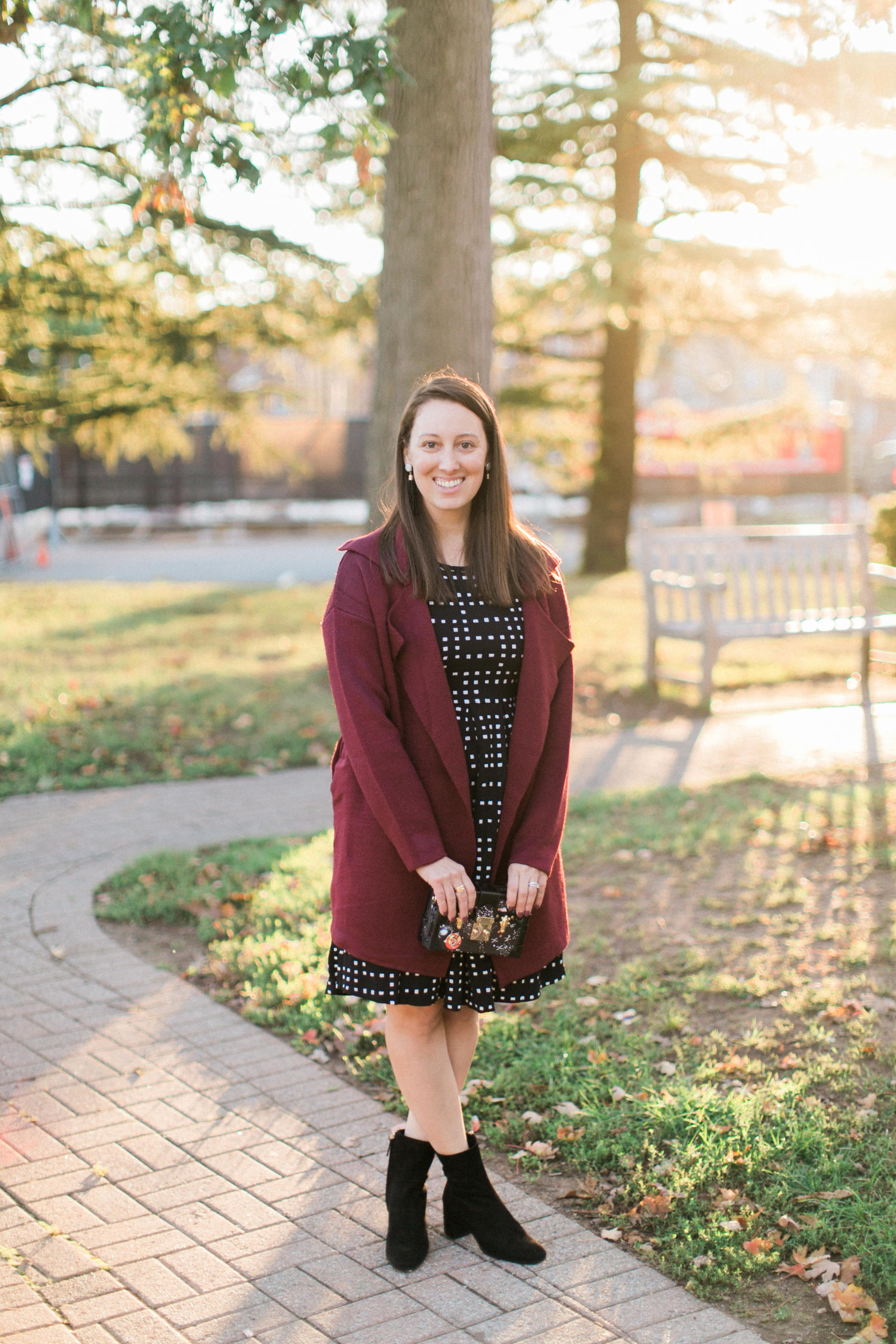 Thank you Shein for partnering on this post!