Two Sundays ago, post-early morning London Giants game (of course), E and I headed over to Magnify Brewing Company in Fairfield, New Jersey. It is only about 25 minutes away from us, making it the closest brewery to our apartment! They have only been in operation for about a year and a half, and have really been stepping up their brew game lately.
We had visited once before, a little over half a year ago. E and I have recently had their beer at several restaurants and bars in our area, but we wanted to go to the source!
When we arrived, there were only four other people in the tap room. It was a nice, quiet Sunday at the brewery which, from what we were told, was a major change from the two previous days'  mass chaos for their can releases of Mouth Feelings and Headaches. While we, unfortunately, missed the can releases, we were thankfully able to try some of their other new brews on draft.
Even though they didn't have Mouth Feelings available, we were at least able to try Headaches on draft, and it was hoppy deliciousness. We also ordered the 973 Milk Porter (Aged in Red Wine Barrels) Collaboration with Cloverleaf Tavern, and got comfortable at the bar. E ordered the porter for me, but it was a little too alcoholic for me from the barrel aging. I really liked the hoppy bitterness of the Headaches, though, so I drank that instead. I even shared a little with E! We also may or may not have eaten an entire mason jar filled with pretzel rings… All of the carbs!
We started chatting up the owner's mother, who is a doll! It is incredible how supportive and excited she is about beer! I think she is their best salesperson! When she left, we continued chatting with the owner, Eric Ruta, and the bartender. Both were very nice, helpful and knowledgeable, always looking to suggest a new beer to try based on our likes and dislikes.
It was around this time that lots of people started showing up! Maybe a big football game ended? Who knows?! We were having such a great time that we decided to order two more beers. This time we ordered the Half Batch and Contractual Obligation. As a lawyer, I found the name, Contractual Obligation, hilarious and, of course, had to have it. Both are double India Pale Ale's ("IPAs") and definitely pack a hop punch. While I didn't initially like IPAs, E (and some of the best Vermont IPAs) has converted me. The Half Batch had a sweet honey nose and aftertaste, which I really appreciated, while the Contractual Obligation was a more traditional IPA with a tropical/floral nose and light bitterness throughout. After we finished our beers, the owner gave us a mini tour of the brewery so that we could see where the magic happens, as well as the brewing tanks, mash tuns, and their collection of cans from their past releases.
We will definitely be back soon! The owner mentioned that their Maine Event American IPA would be coming back soon, and it is one of E's favorites! Magnify is now doing can releases every other weekend! Check out their Twitter account for the latest information.
Magnify Brewing – 1275 Bloomfield Avenue Building 7 Unit 40C, Fairfield, NJ 07004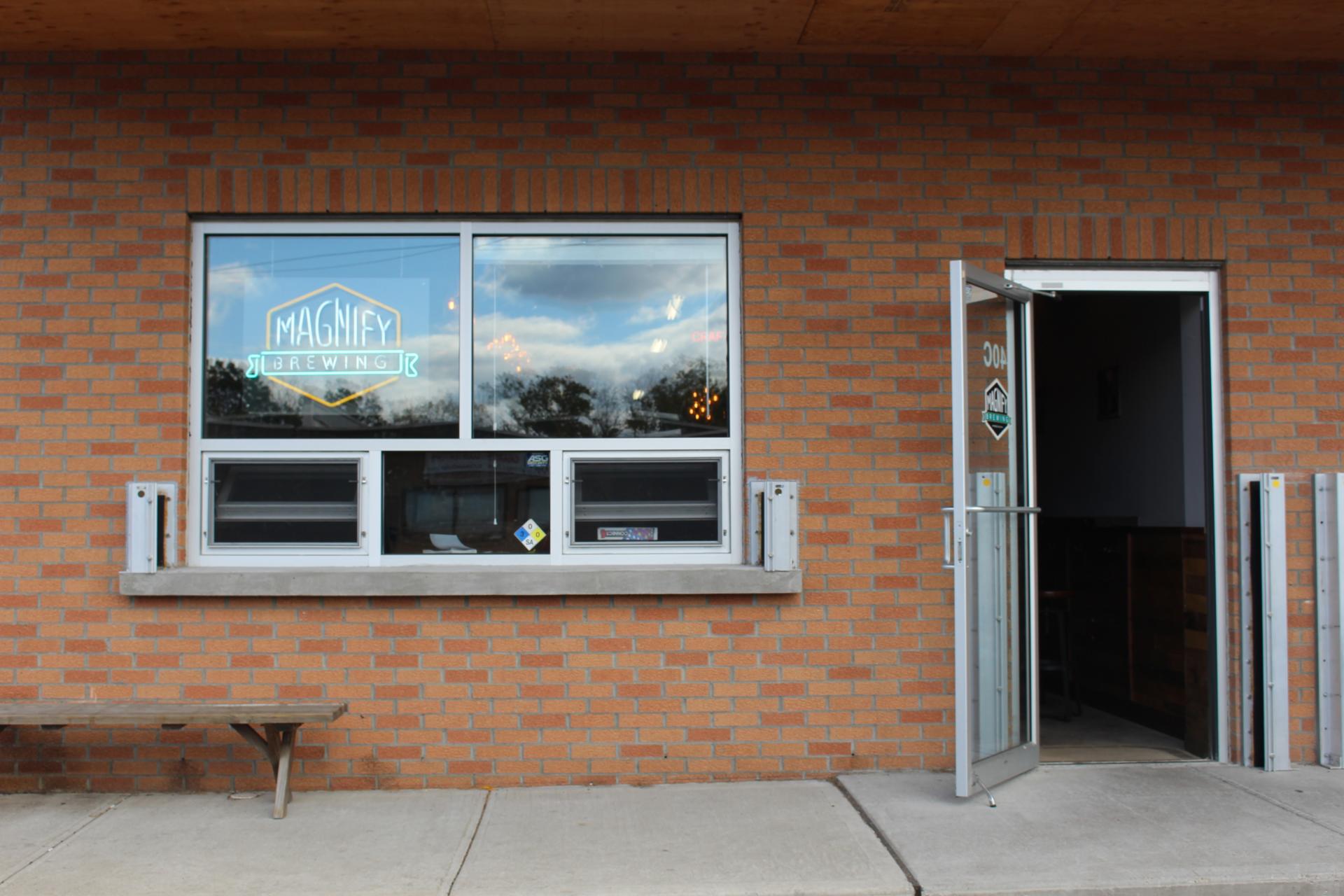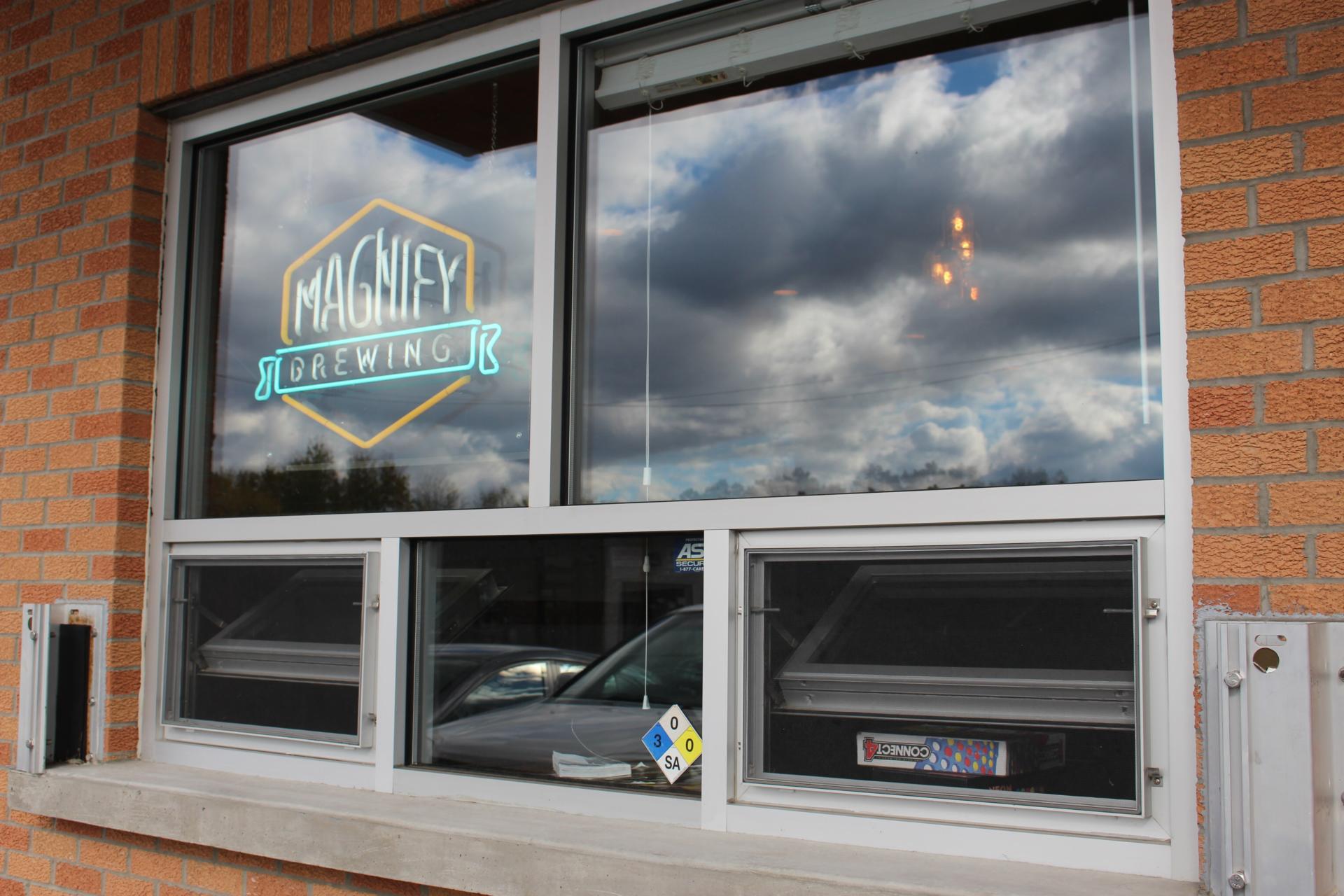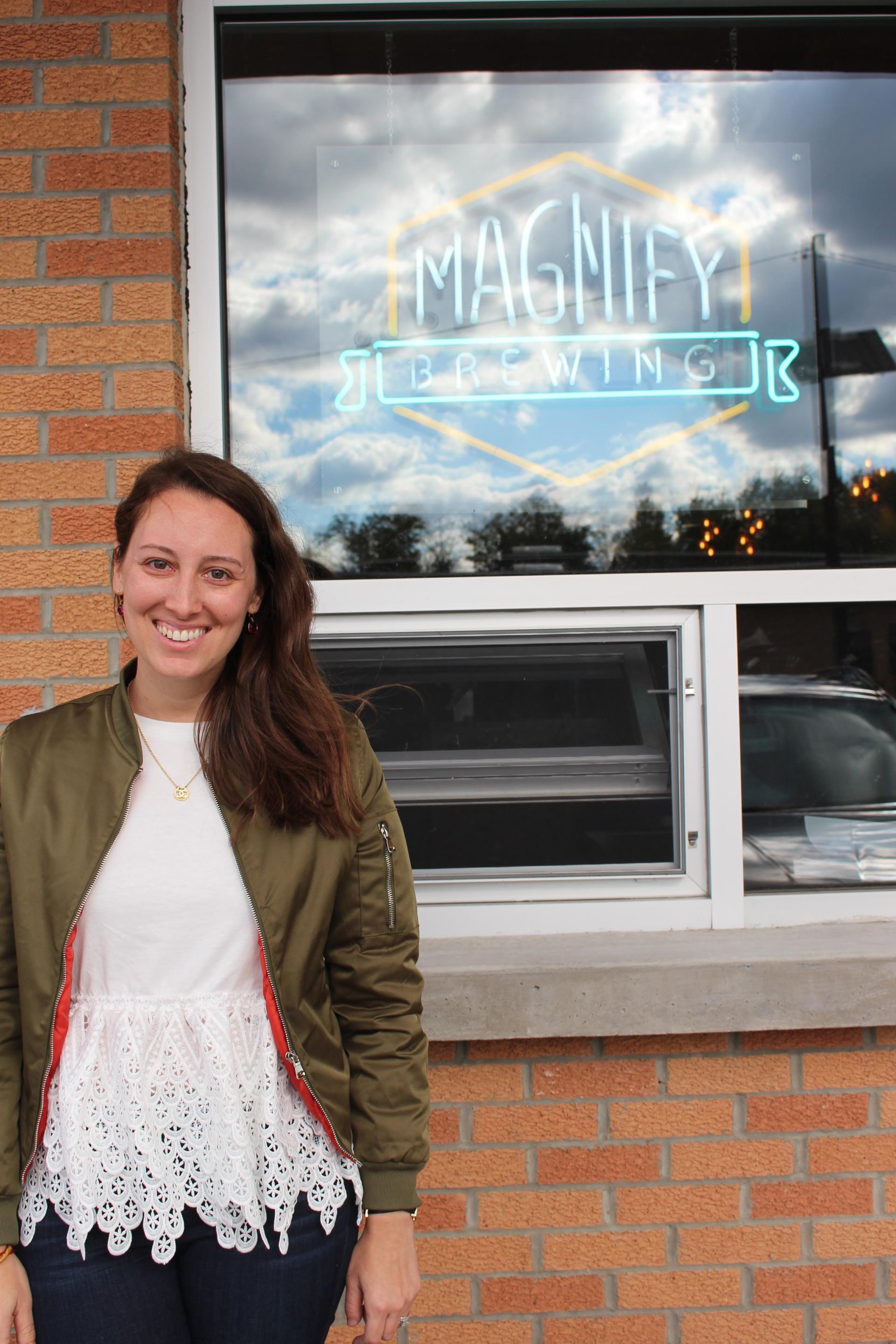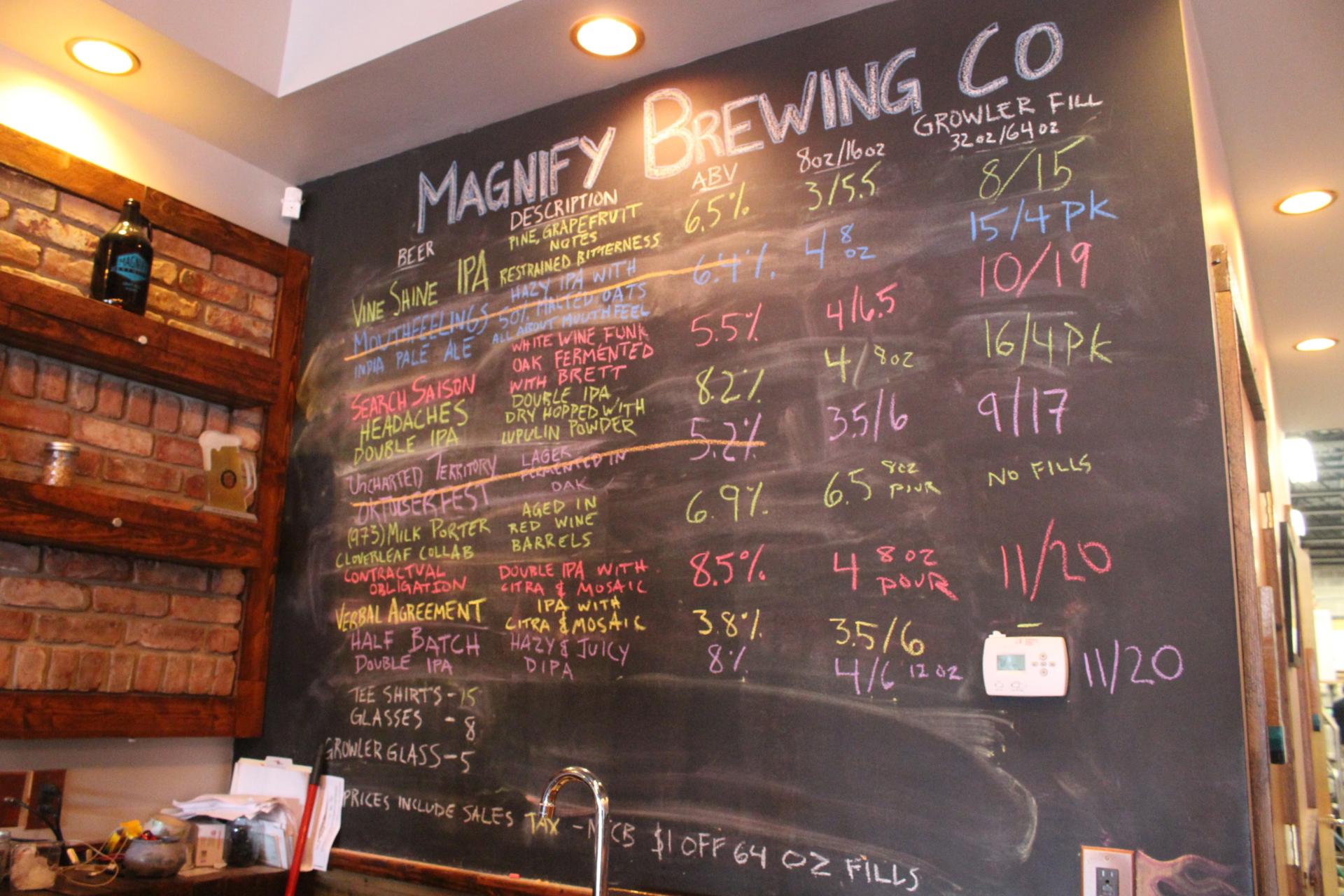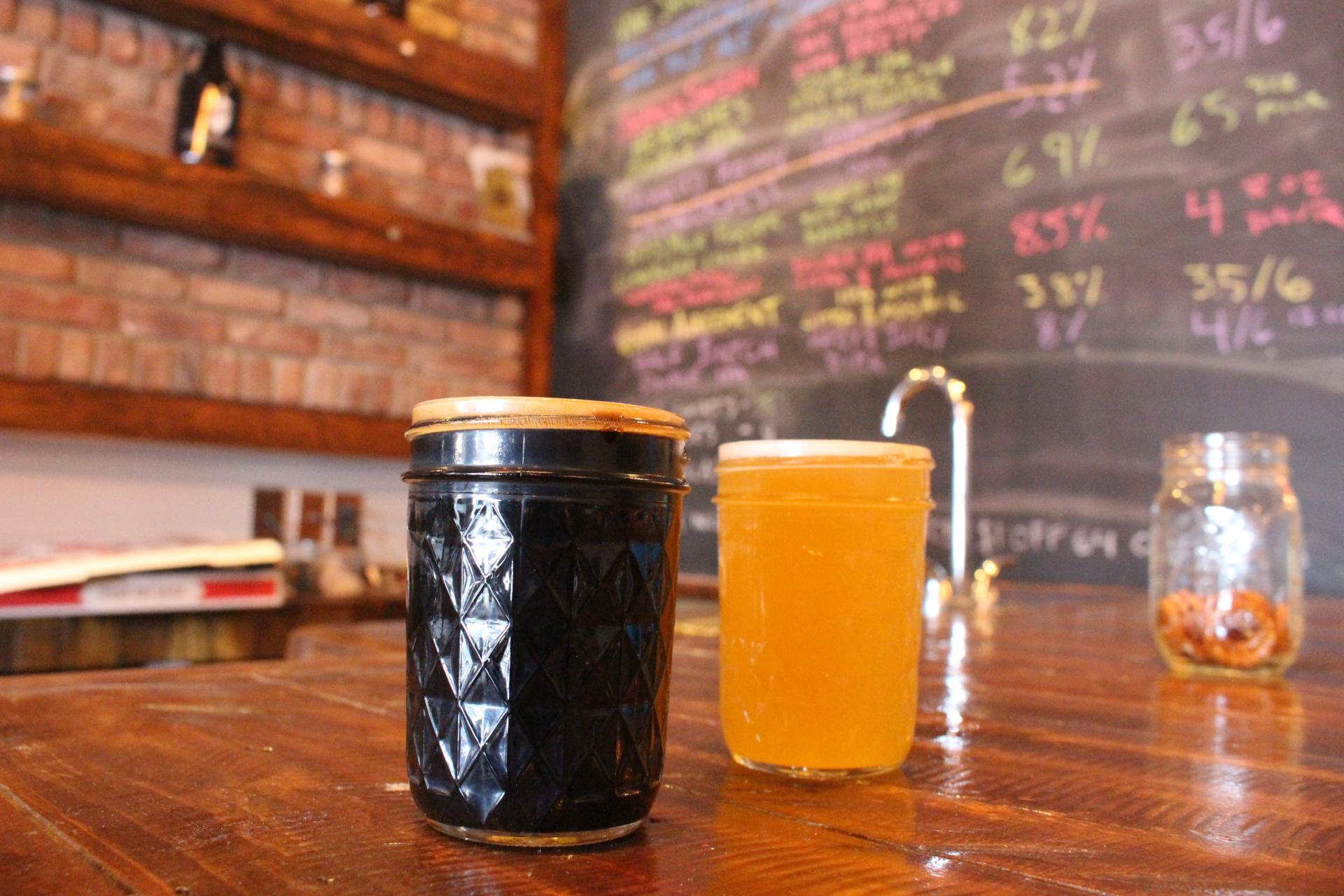 973 Milk Porter (Aged in Red Wine Barrels) Collaboration with Cloverleaf Tavern and Headaches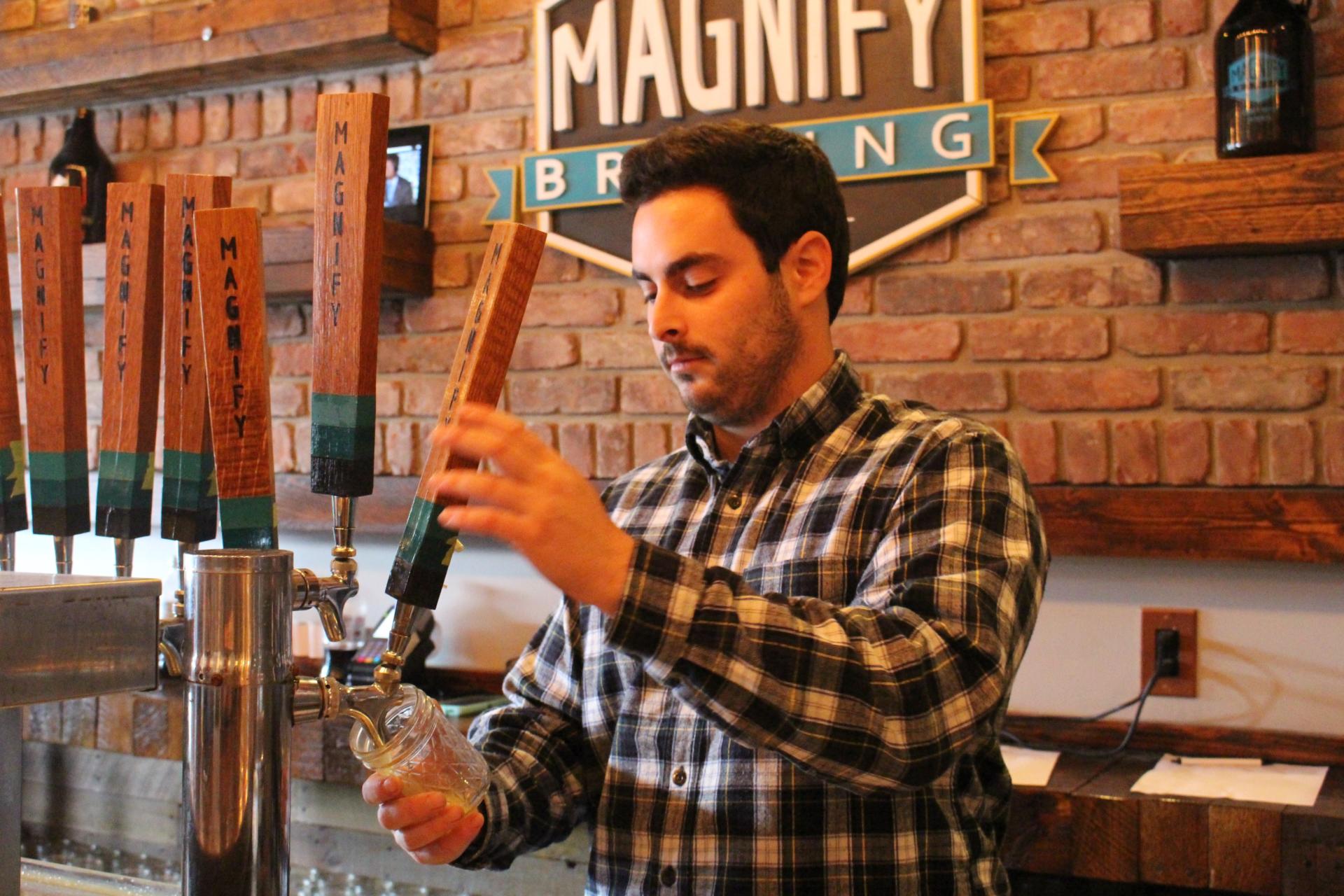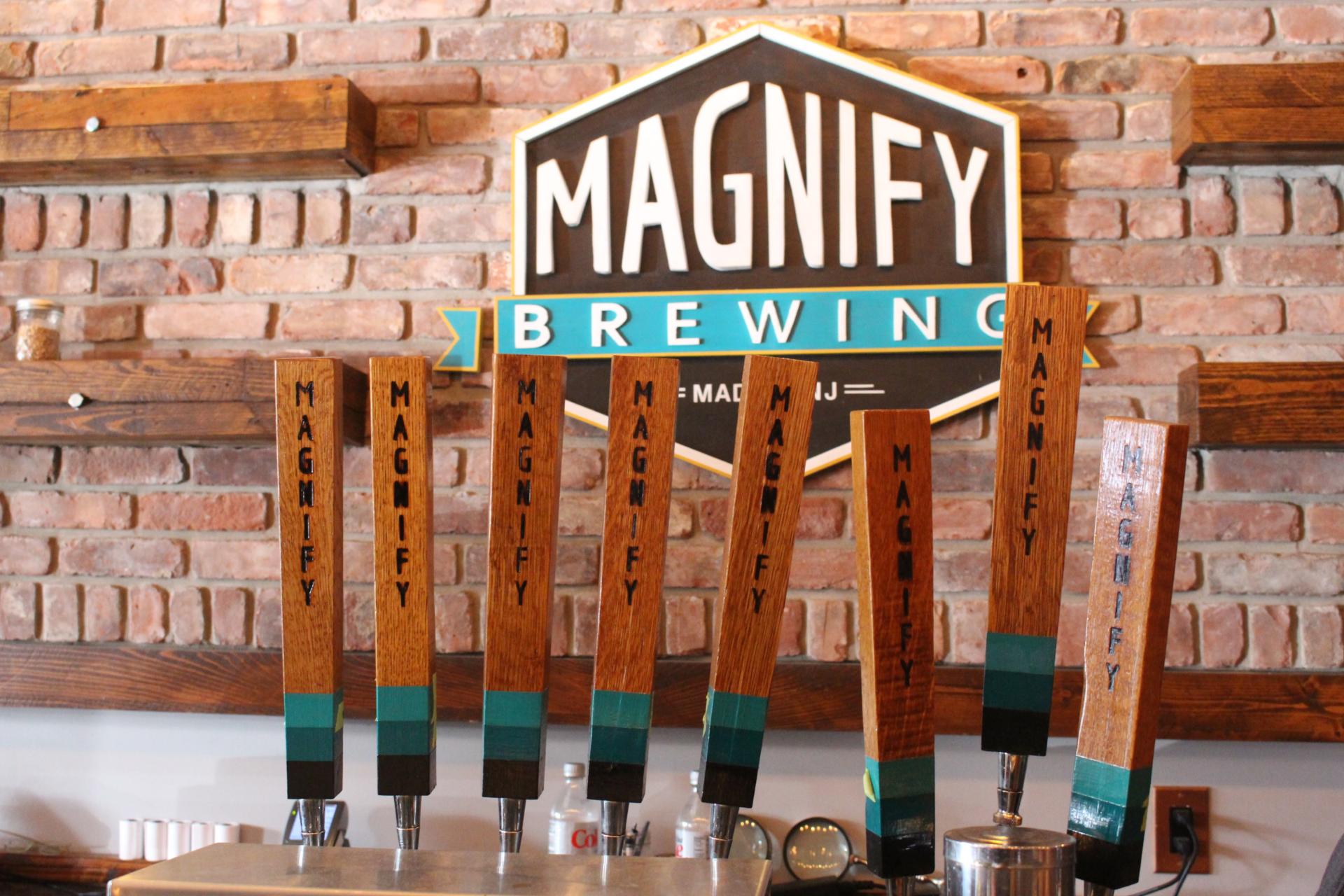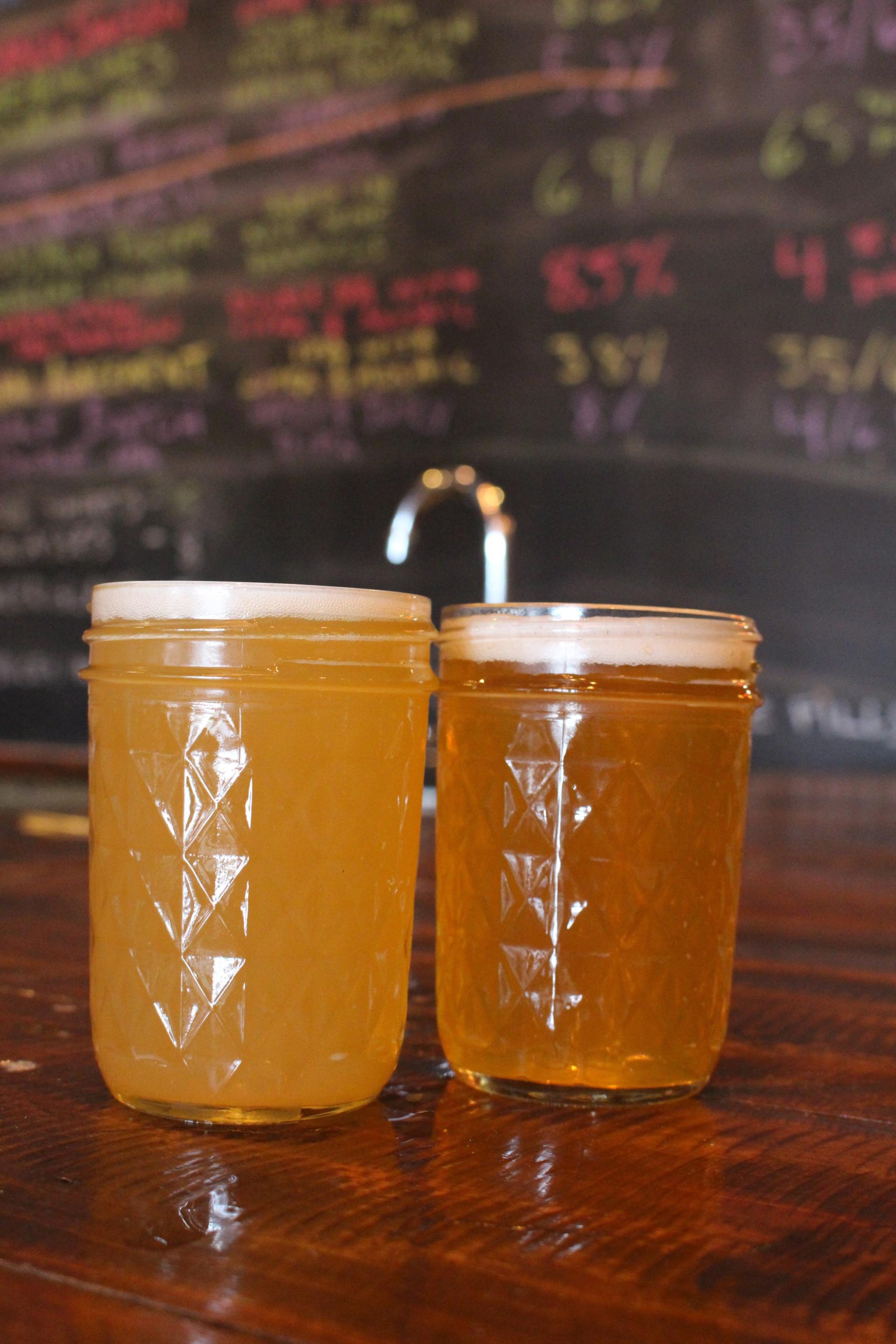 Half Batch and Contractual Obligation (Ha! Lawyer Joke!)