As soon as E and I got home from Riamede Farm, I immediately starting peeling, coring and slicing up our apples. It was time for some homemade applesauce. I would typically use sugar, but these apples were plenty sweet on their own. Instead, I used a little bit of honey. Apples and honey are a classic combination, and they worked so well together here. E and I have been taking small containers of this applesauce with our lunch every day. It tastes so much better than that processed kind you can get at the grocery store! Crumble some Trader Joe's Joe Joe's on top and you have a fancy, healthy dessert!
Also, isn't this festive pumpkin serving bowl adorable?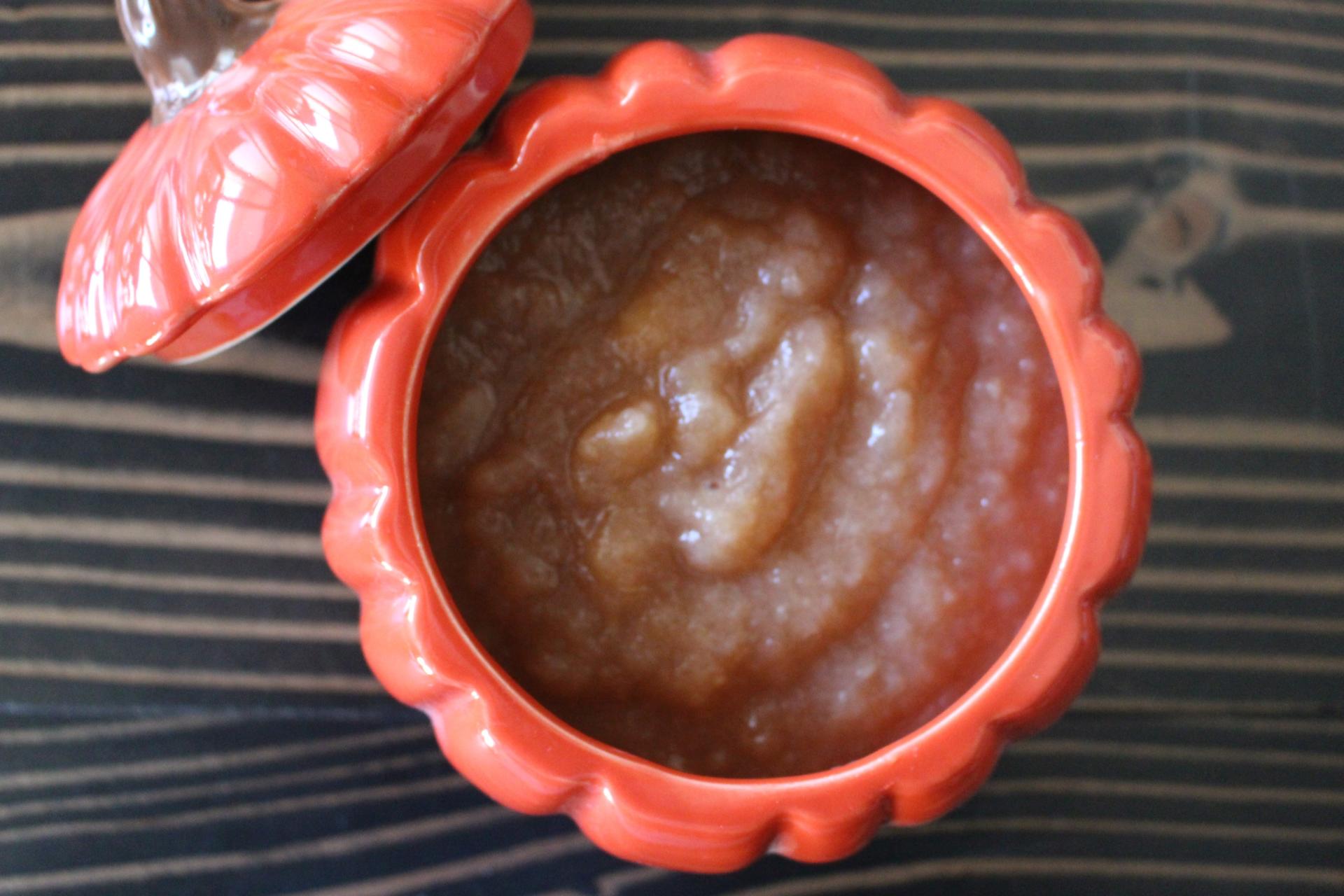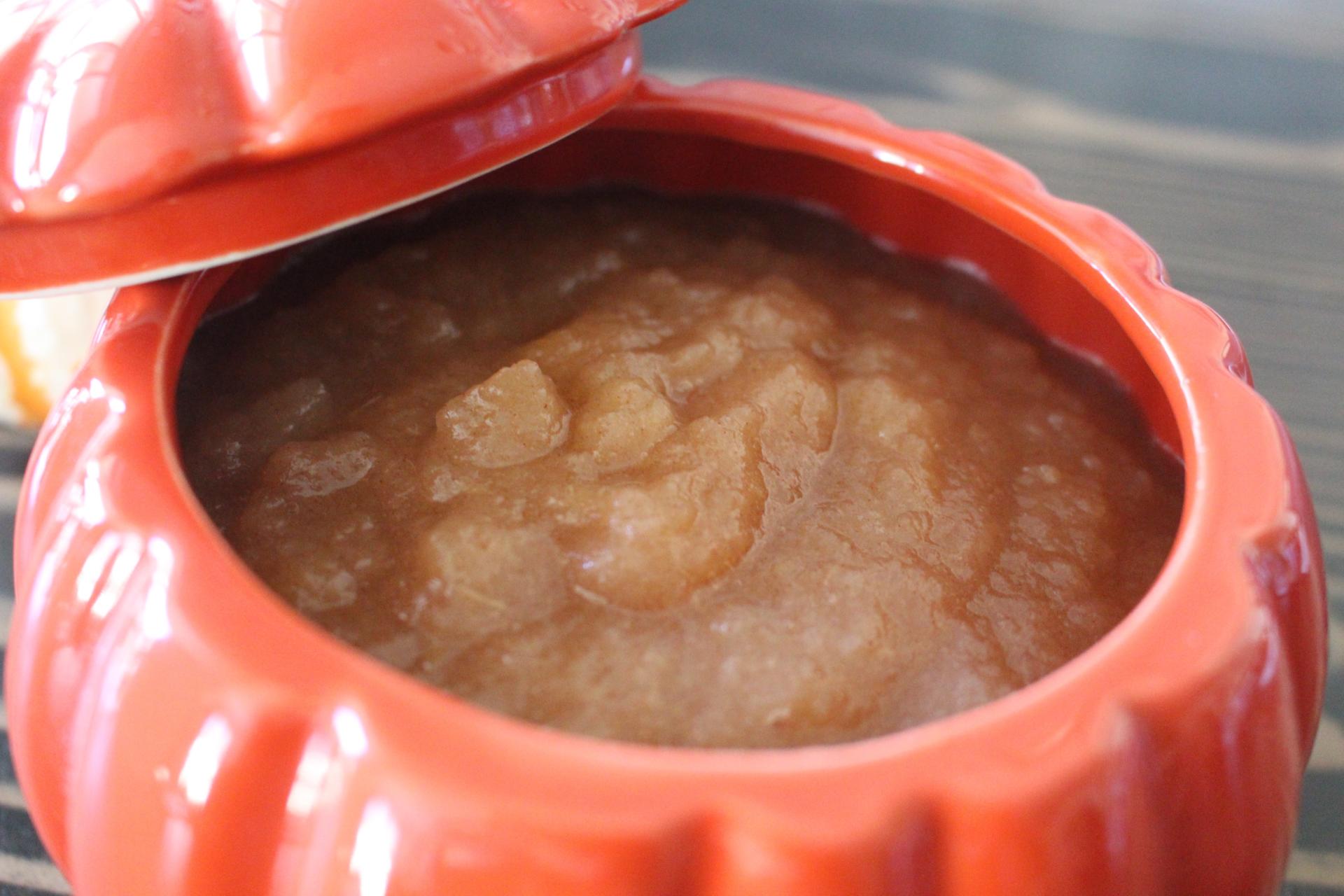 Ingredients:
Apples, 8 medium sized, peeled, cored and sliced
Cinnamon, 1 teaspoon
Honey, 1 tablespoon
Water, 1-1/4 cup
Directions:
Heat your dutch oven on the stovetop on medium heat.
Add all of the ingredients to your dutch oven and cover. Allow to cook for 10 minutes on medium heat, stir and then continue to cook on low for another 10 minutes. Once the apples start to break apart, remove the dutch oven from the stovetop.
Cool for 30 minutes.
Once completely cooled, using your immersion blender, blend the applesauce to your desired consistency. I like mine pretty smooth.
Store in the refrigerator in a airtight container for up to one week.