Over the last several months I have been doing A LOT of traveling. It is always a mad rush to pack all of my toiletries. So when Hydropeptide offered to send me one of their FAMOUS On To Go Glow kits, how could I refuse?
The kit includes their award winning exfoliating cleanser, pre-treatment toner, purifying mask, eye authority and face lift. What I loved about these products is that they are free of gluten, artificial fragrance, parabens, sulfates, PEG's, phenoxyethanol and phthalate. And they are FILLED with over 60 peptides which work to increase hydration in your skin!
My favorites so far are the exfoliating cleanser, which can be used day or night. My face always feels so fresh and clean after using it. Sometimes exfoliating cleaners can be harsh on the skin. This is not true of this cleanser. I am also a big fan of the eye authority. It has done amazing things with the puffy bags under my eyes. FINALLY, I don't look like I am tired all the time.
I can't wait to continue to use these products throughout the winter months. My skin gets so dry. These will be my saving grace!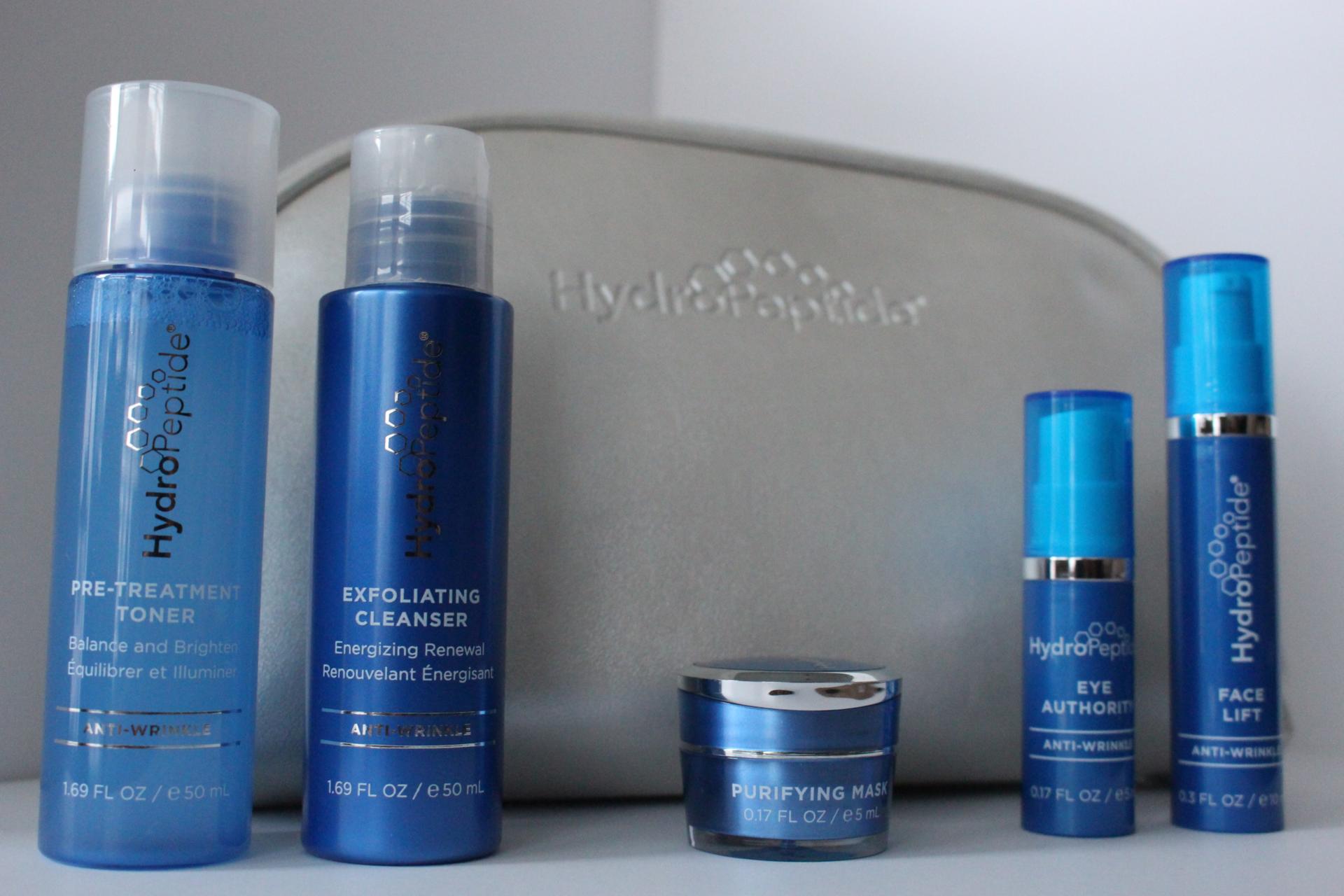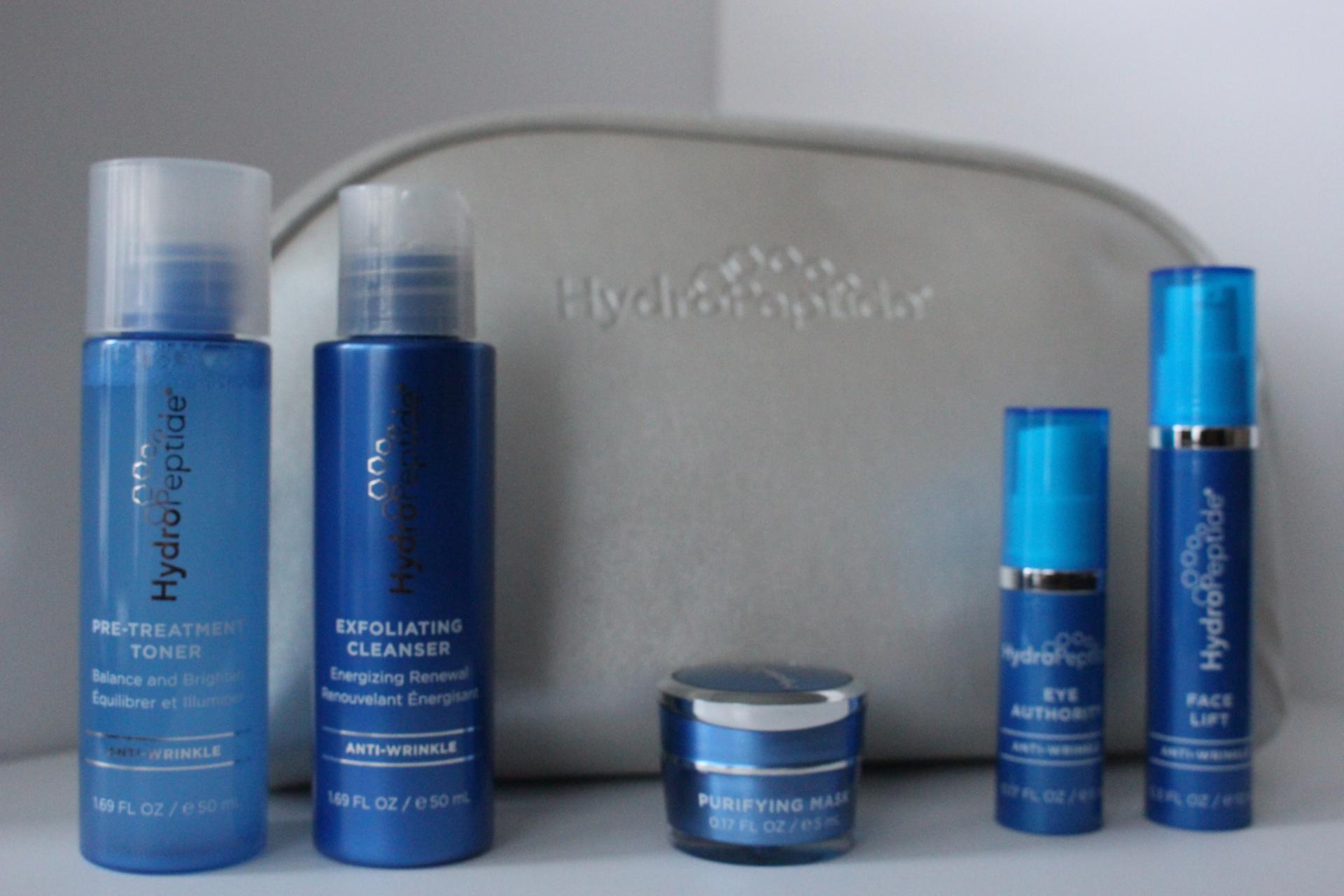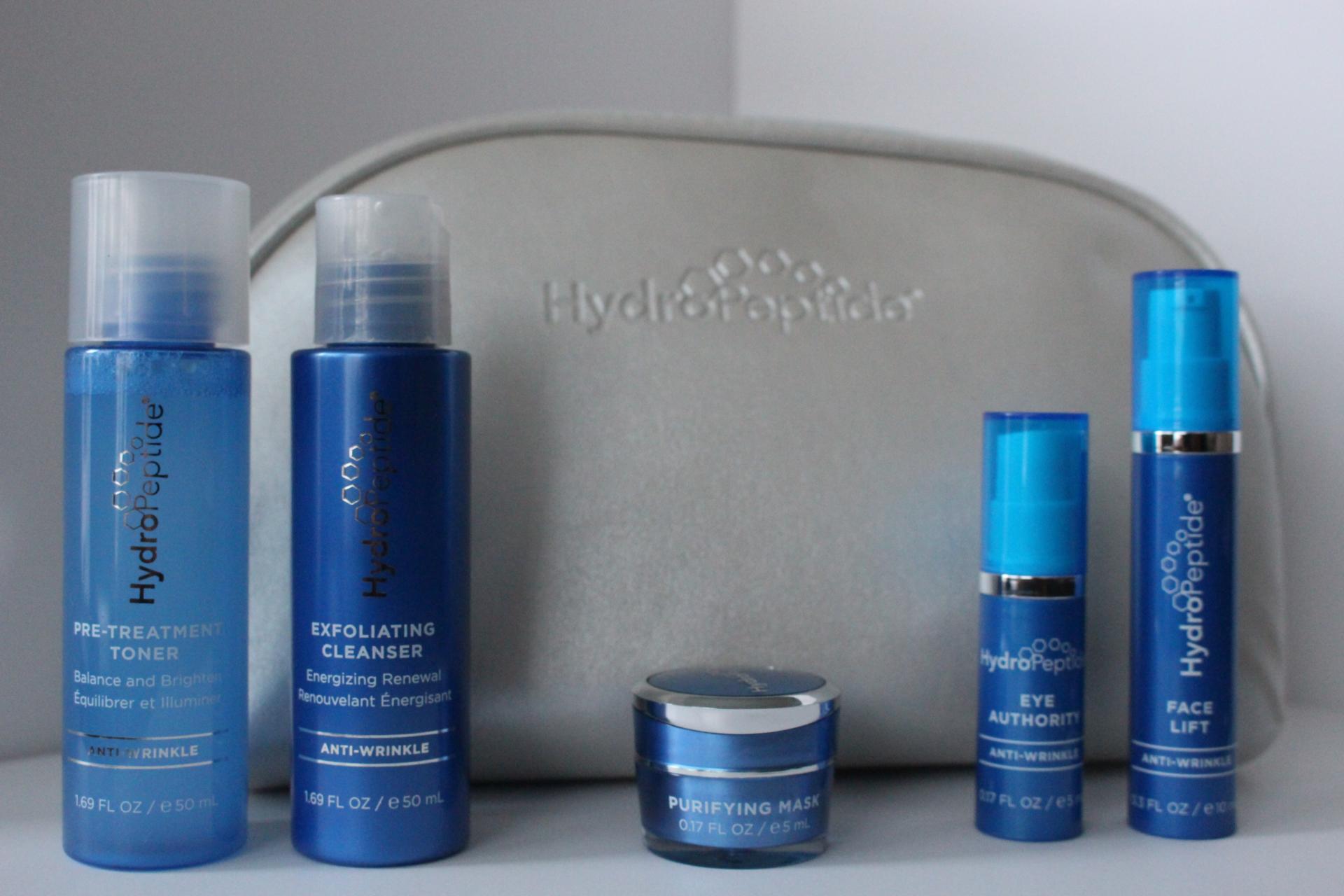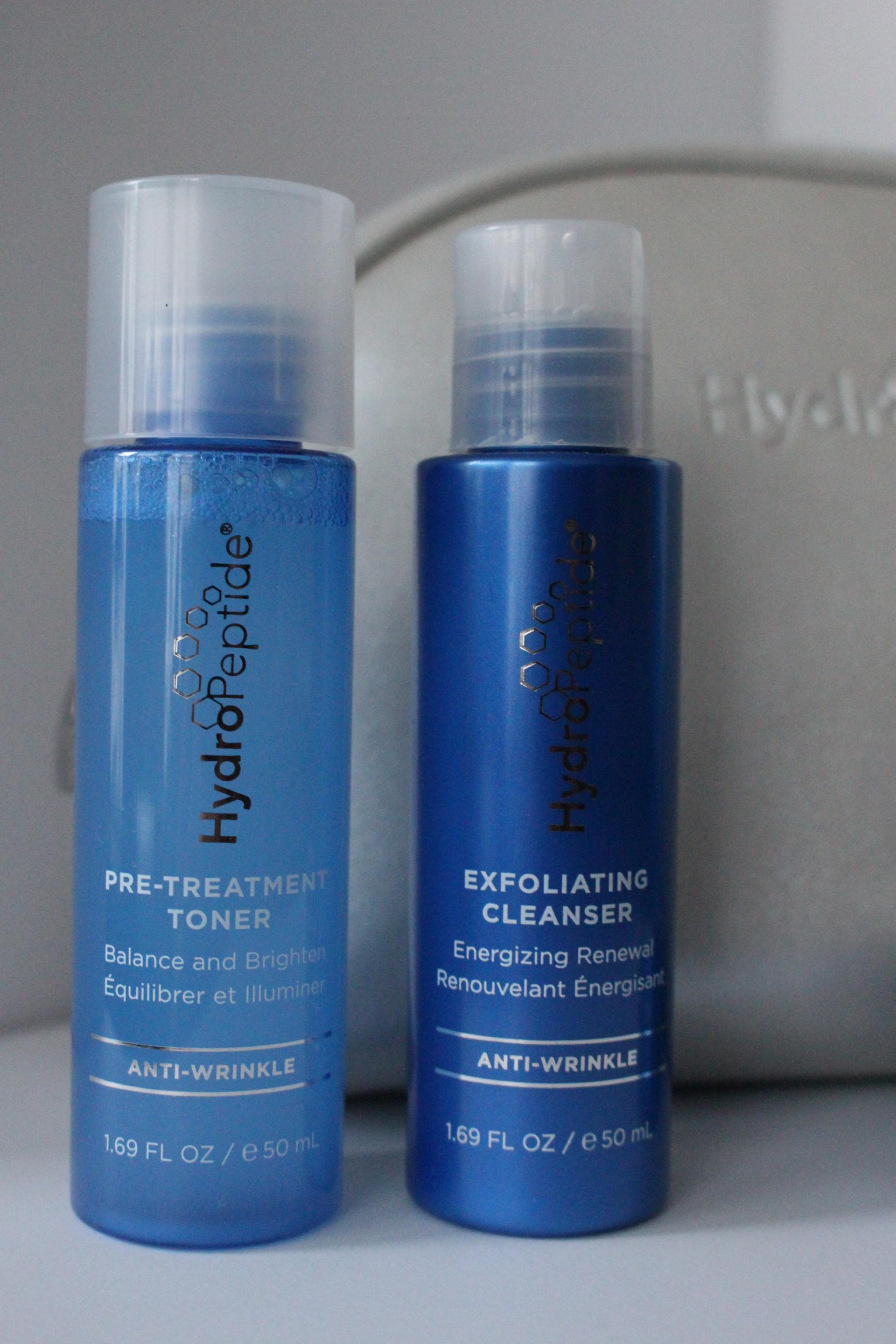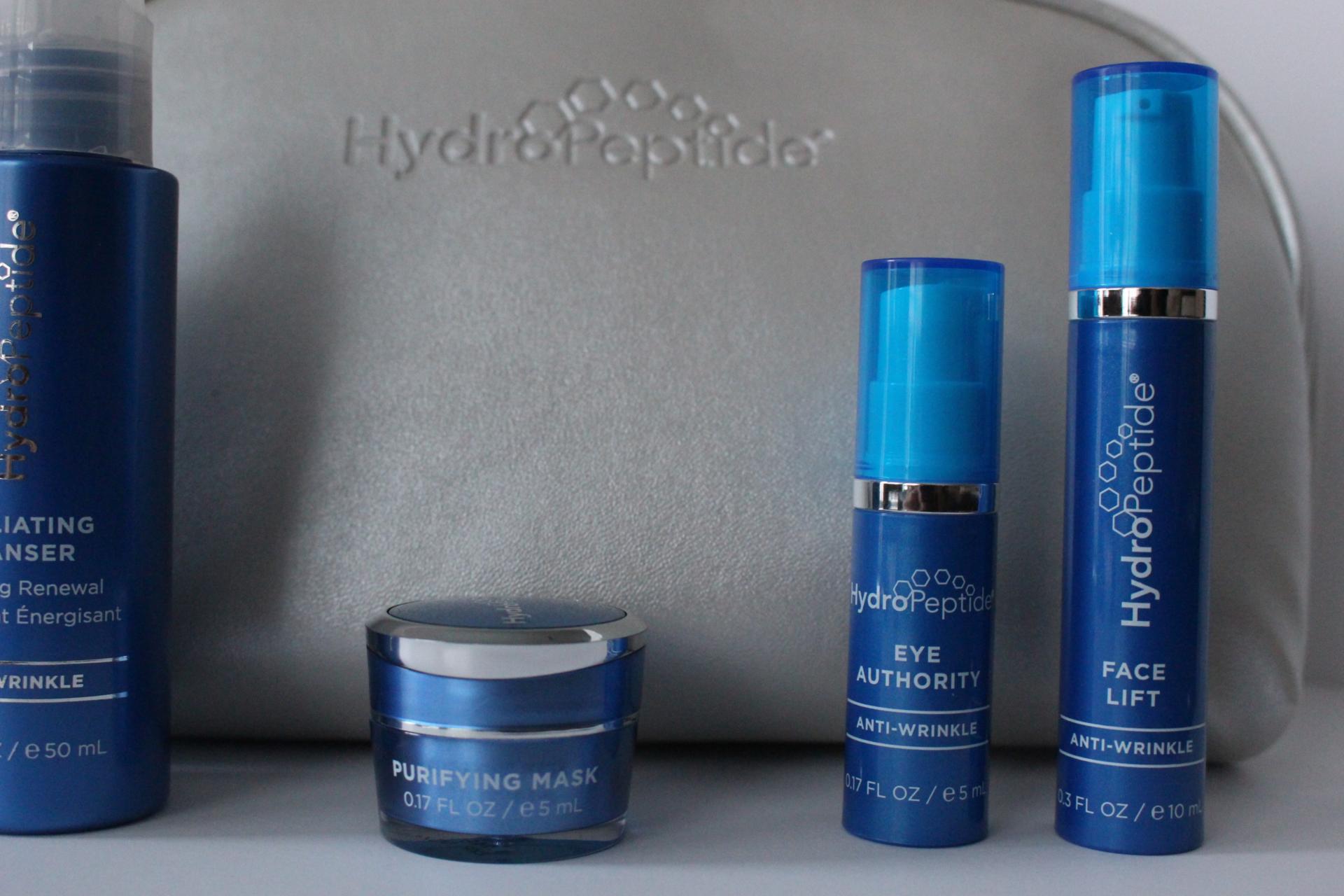 Thank you Hydropeptide and Brandbacker for partnering on this post.