The weather here in New Jersey cannot make up its mind! One day it is 45 degrees and windy, the next day it is 75 degrees, sunny and warm. I thought it was supposed to be fall! I already put all of my summer clothing away!
When the temperature drops, I still like to wear skirts and dresses. In order to do that without freezing, I shop for dresses with thicker or heavier material. I also typically wear them with leggings, stockings or tights, as well as a blazer, jacket or coat on top. Sweater dresses are in right now, so there are a variety of heavier dress options available.
I picked out this sweater dress from Shein about a month ago. It was a steal at ONLY $15.39! It so comfortable and warm, and it is professional enough for the office. I don't know about you, but my office keeps the air conditioning on ALL YEAR ROUND. Even in the winter. I keep an emergency sweater and fleece at the office just in case whatever I am wearing on a given day is not warm enough. Lately, I have been leaving my blanket scarf at the office as well. I can always use an extra layer of warmth! I thought I would pair my new sweater dress with my blanket scarf. They actually look great together! I have already worn this outfit to the office twice, and I also wore it to a baby shower.
I have also been DYING to own a Chloe Drew Bag but, unfortunately, it is just not in the budget. I did, however, find a cute dupe for $15.99! Way more affordable, and still adorable. To bring everything together, I wore my new Daniel Wellington watch. I had been wanting one forever, so when they reached out to work together, I freaked out! You see, my father instilled within me a ridiculous love for watches. The clean lines and classic look of the Daniel Wellington is what attracted me to it. It adds a pop of color to this outfit and a classic touch.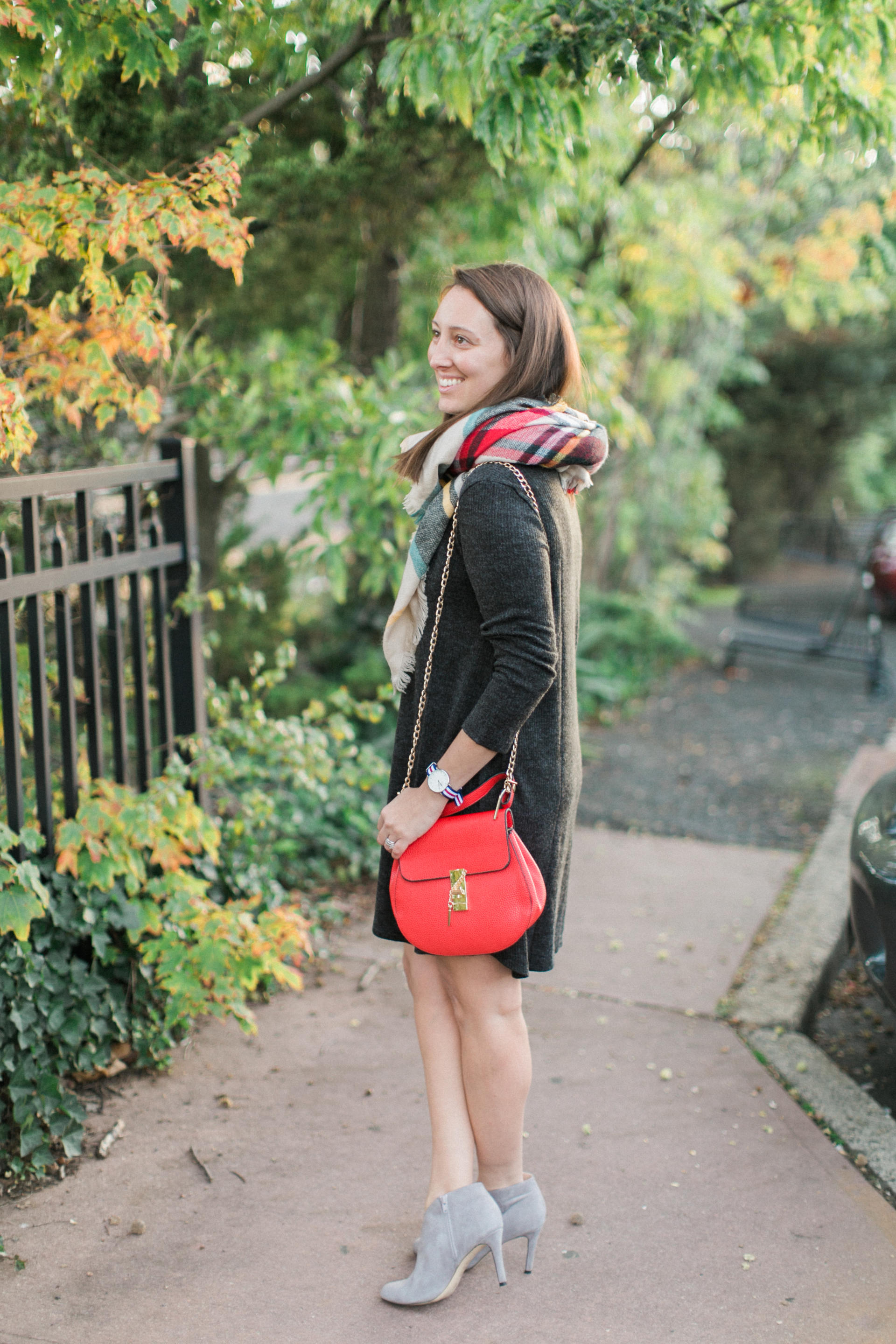 Dress: Shein (c/o), Scarf: Zaful (c/o), Bag: Shein, Shoes: Sole Society (c/o), Watch: Daniel Wellington (c/o, Use Code WHATSFORDINNER for 15% Off), Rings: Ariel Gordon Jewelry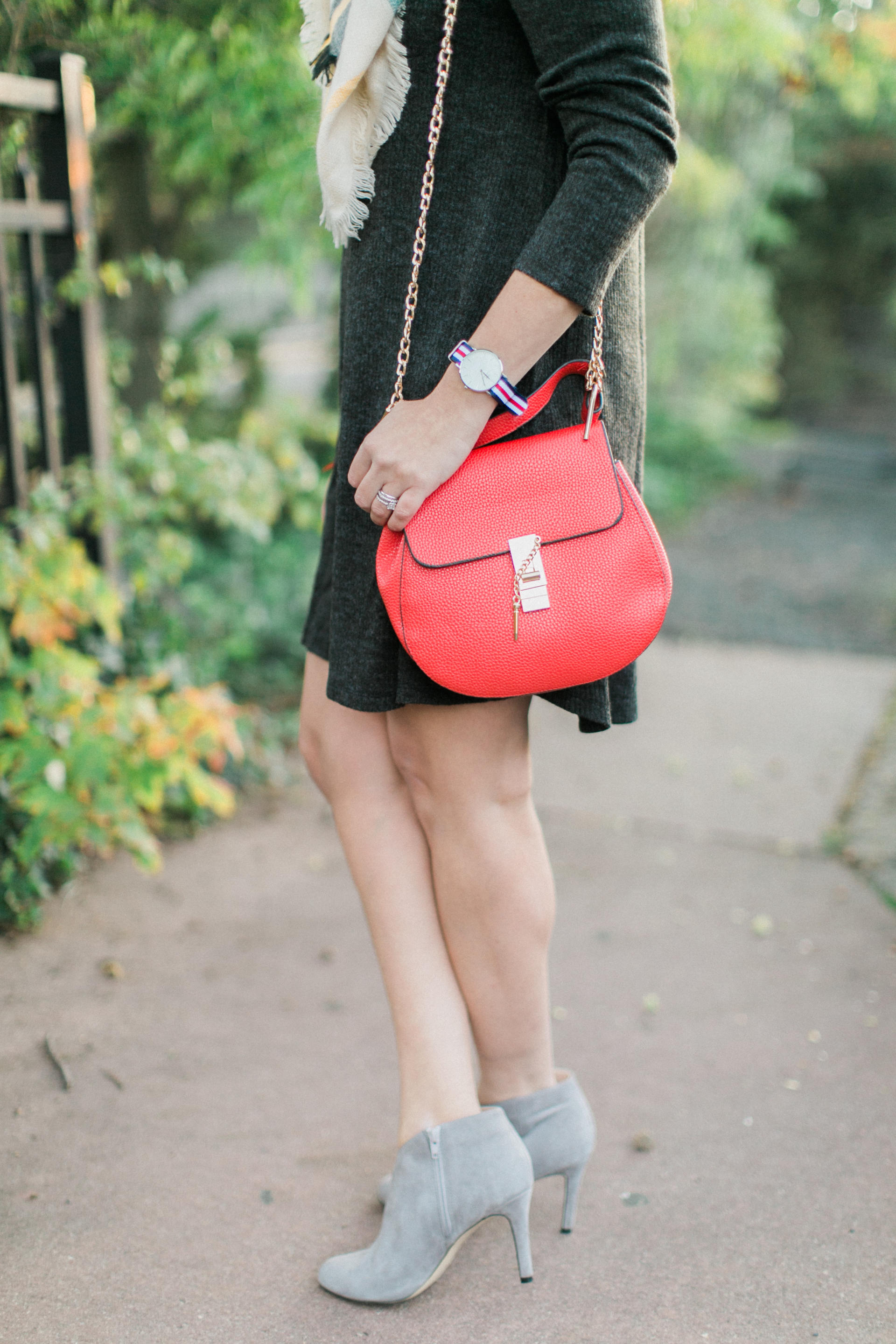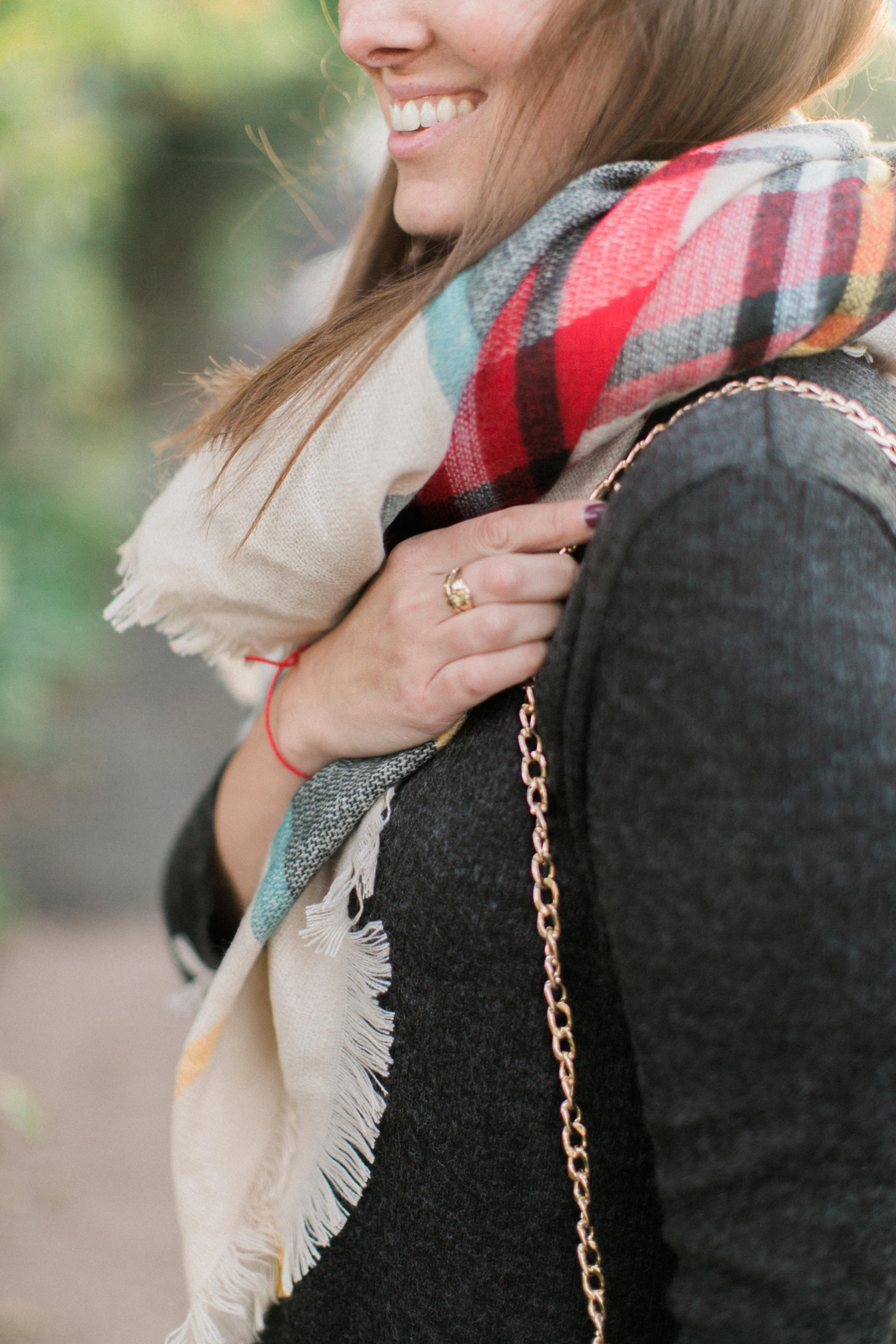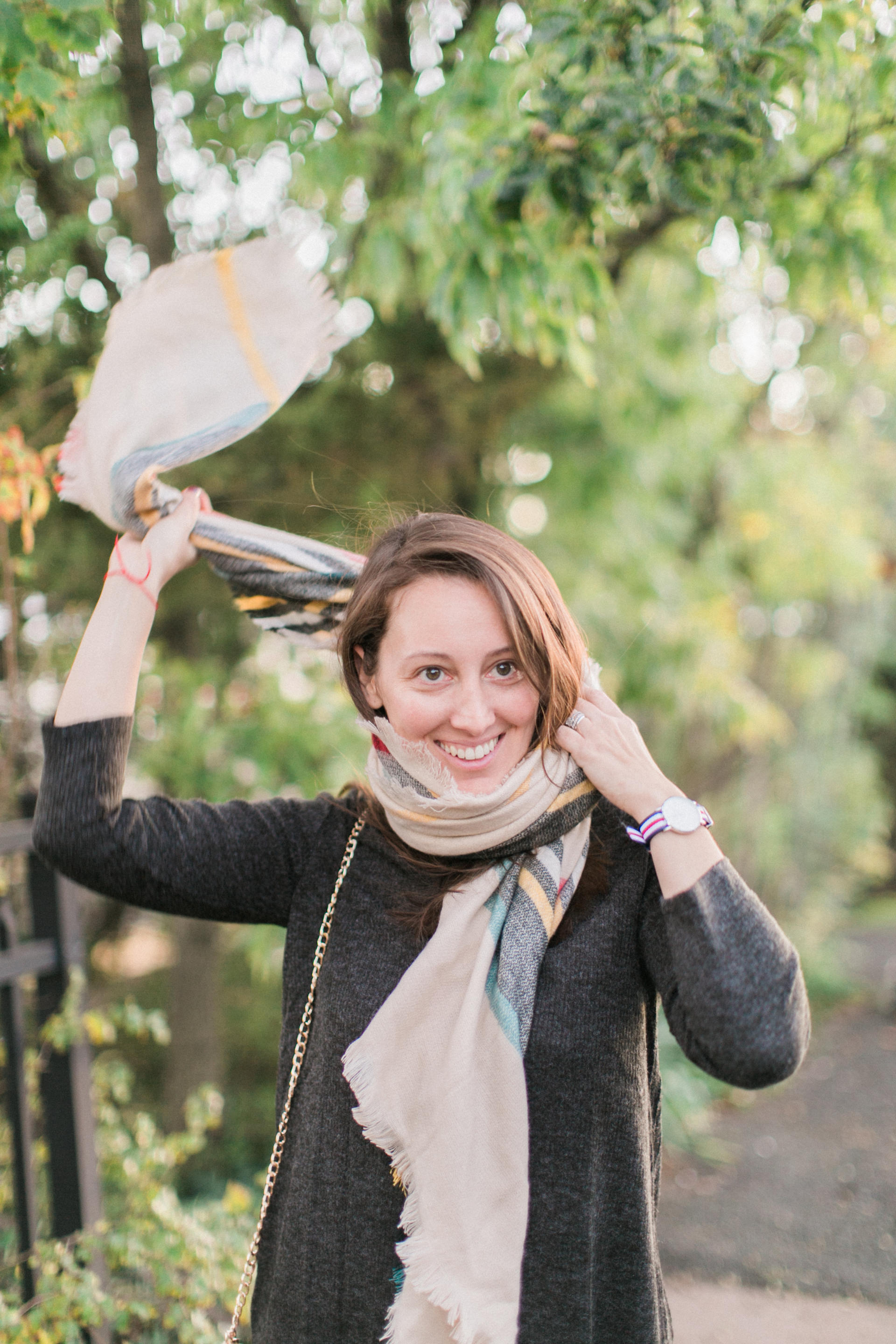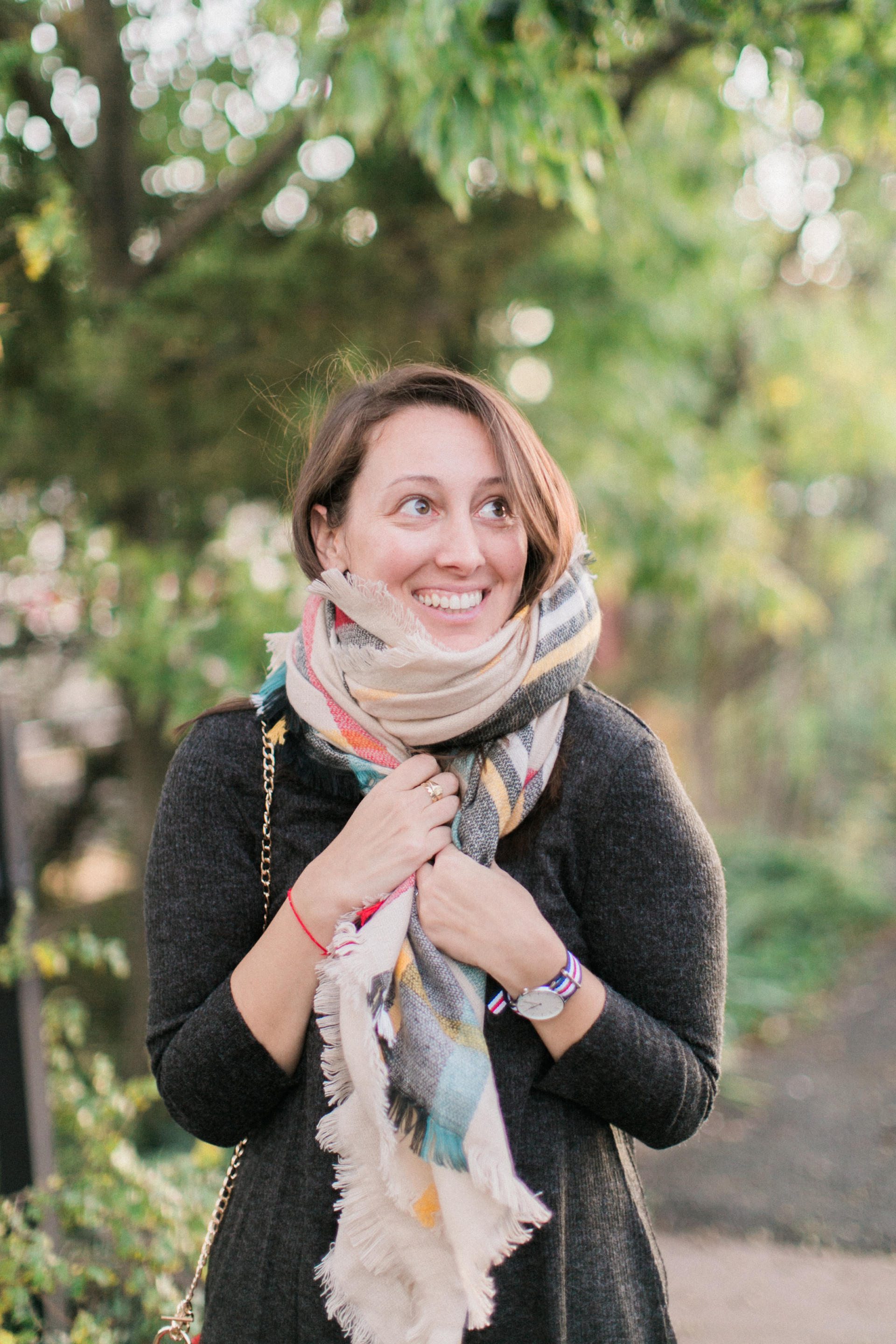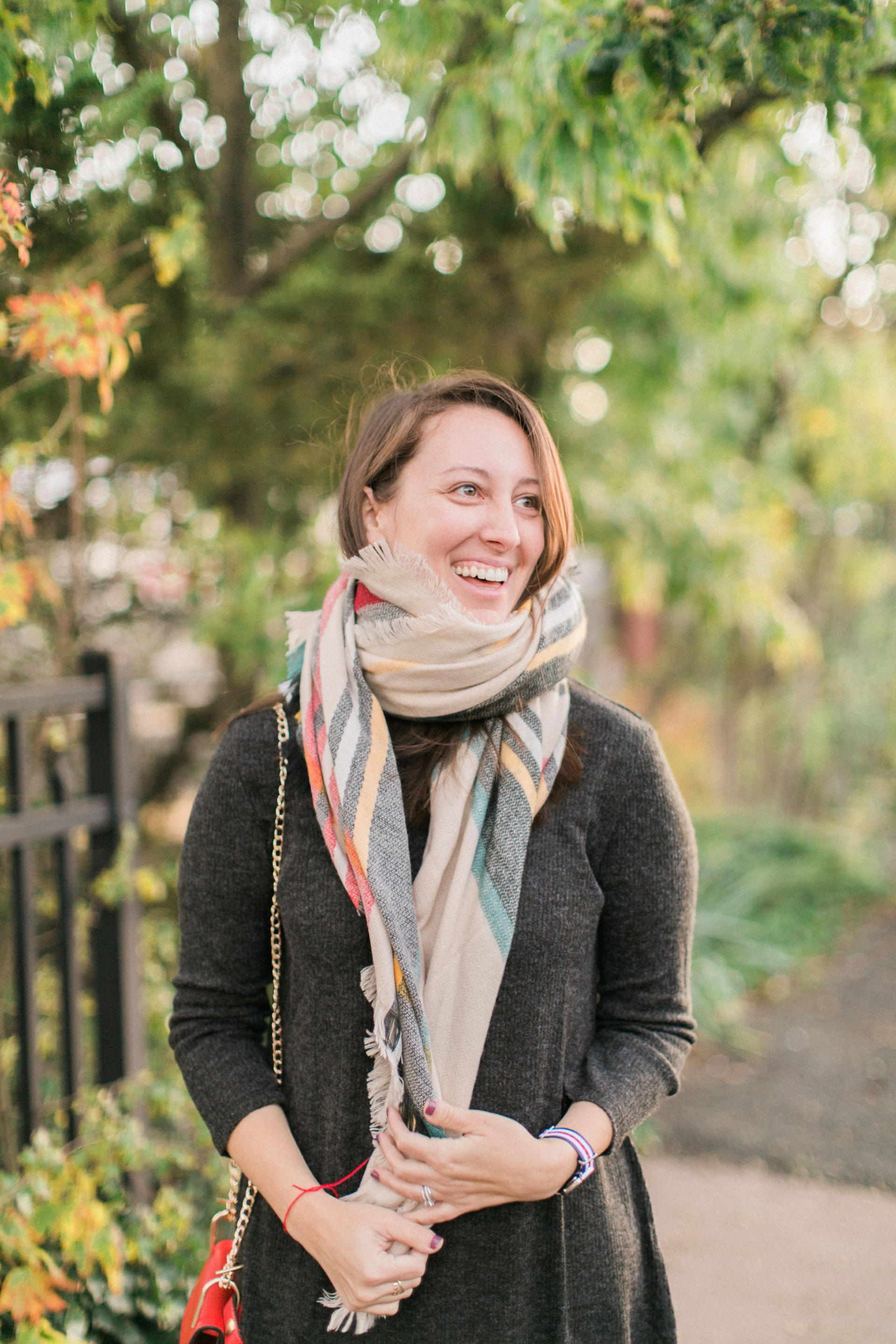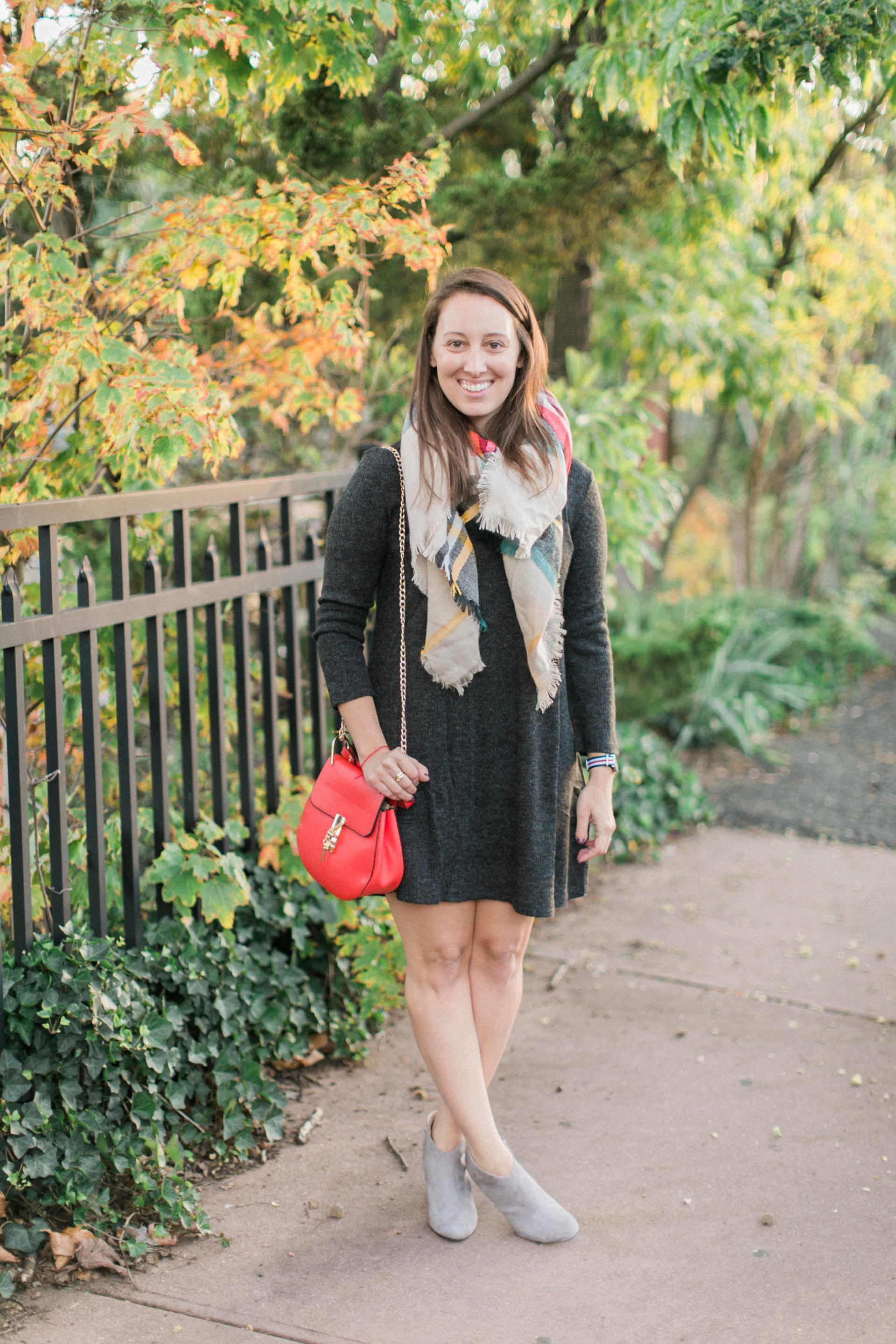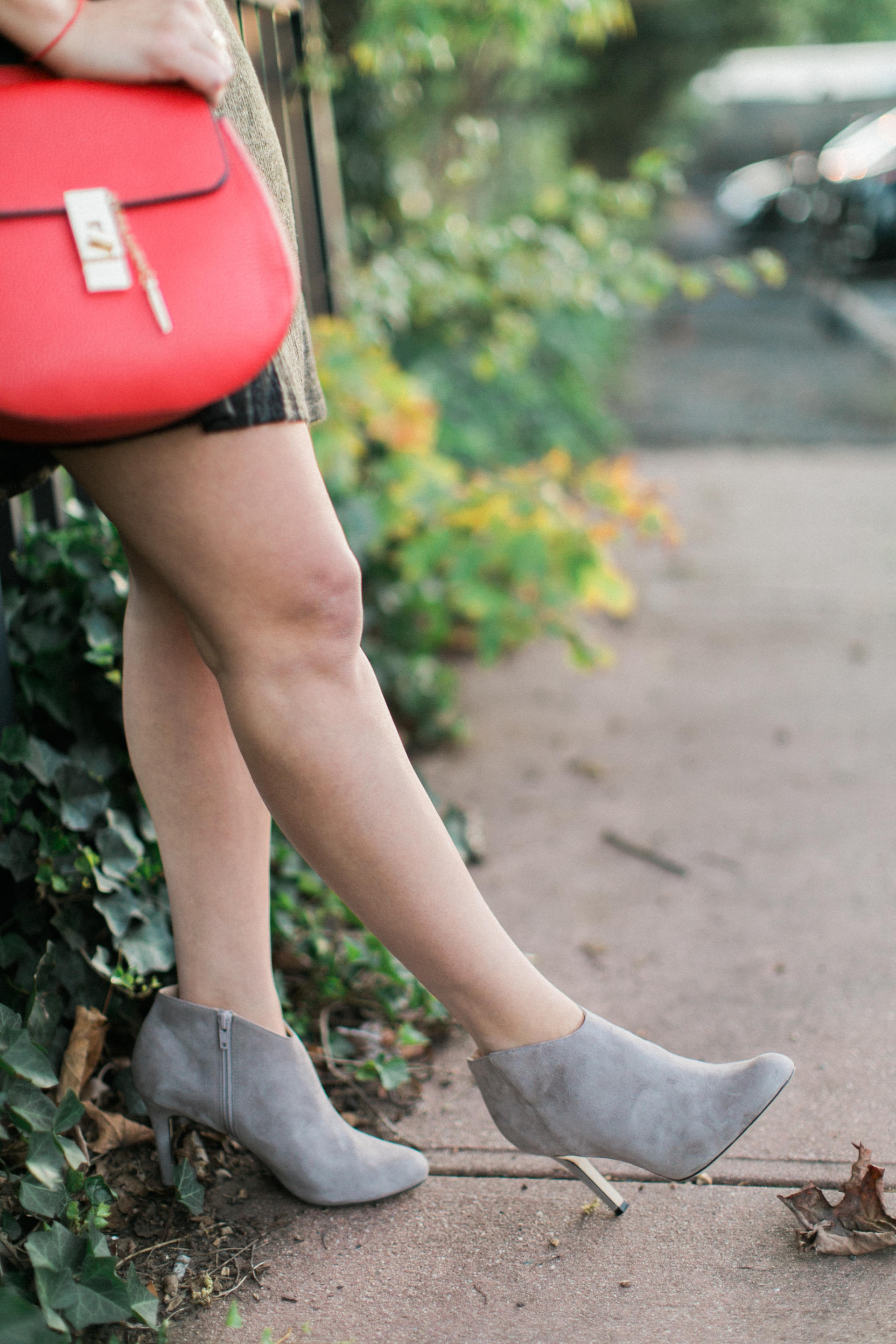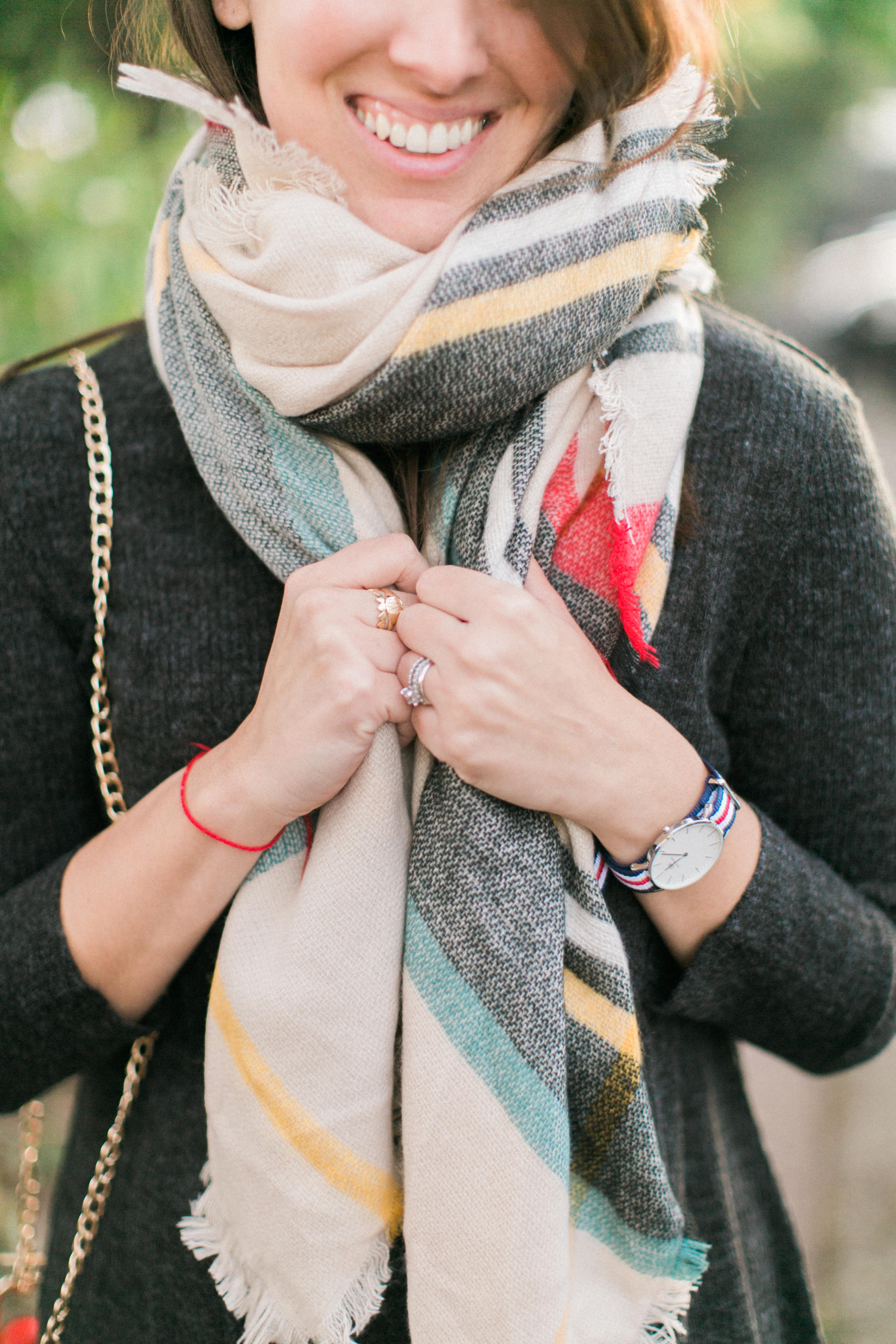 Thank you Shein and Daniel Wellington for partnering on this post!