A few weekends ago, I headed into New York City to meet some of my Style Collective sisters for brunch. It is always so fun when we all get together. We eat, drink and talk blog shop! Everyone is so supportive of one another. I really appreciate and enjoy it!
Post brunch, me, Gail of Simply Gail G, and Ilona of Small Wallet – Trendy Closet, decided to do a mini photo shoot, since we were dressed to impress and had our Canon DLSRs in tow. We were right by a fire station which had a huge red garage door. It was the perfect backdrop for our photos. The firefighters got a kick of out it too. They thought we were taking photos for our Bumble and/or Tinder profiles… We made sure to tell them we were married already!
While it has been cold enough for jeans, sweaters and sweater dresses, it hadn't been cold enough yet for me to break out a real winter coat. That day, it was particularly chilly and windy out. I was so excited to finally be able to wear my new fuzzy coat! I had been wanting one for a while and when I saw this one at Gap, I pounced on it! Thankfully, I tried it on in store before purchasing because they run REALLY large. I purchased an XS and it still looks a little oversized. It is so comfortable and warm! I have been living in it ever since. E says I look like a teddy bear in it. I think he is just jealous.
Underneath my fuzzy jacket, I wore my new favorite cashmere mock turtleneck and a pair of blue jeans. The turtleneck is so soft and warm and since it is a mock neck, it doesn't make me feel like I am choking. I love it so much that I have been thinking about purchasing it in other colors! Maybe this pink and grey?! The possibilities are endless!
Since I knew I would be doing some walking, I put on my most comfortable black suede heeled booties. I have been wearing them with EVERYTHING! Dresses, skirts, jeans, and black work pants. They are so incredibly versatile! And with this link you get $25 off! You should check them out!
Happy Friday (aka Jeans Day)! I hope you have an amazing weekend!
*If you are new or established blogger and you want to connect with other bloggers, you should DEFINITELY join Style Collective. It is one of the best decisions I have ever made!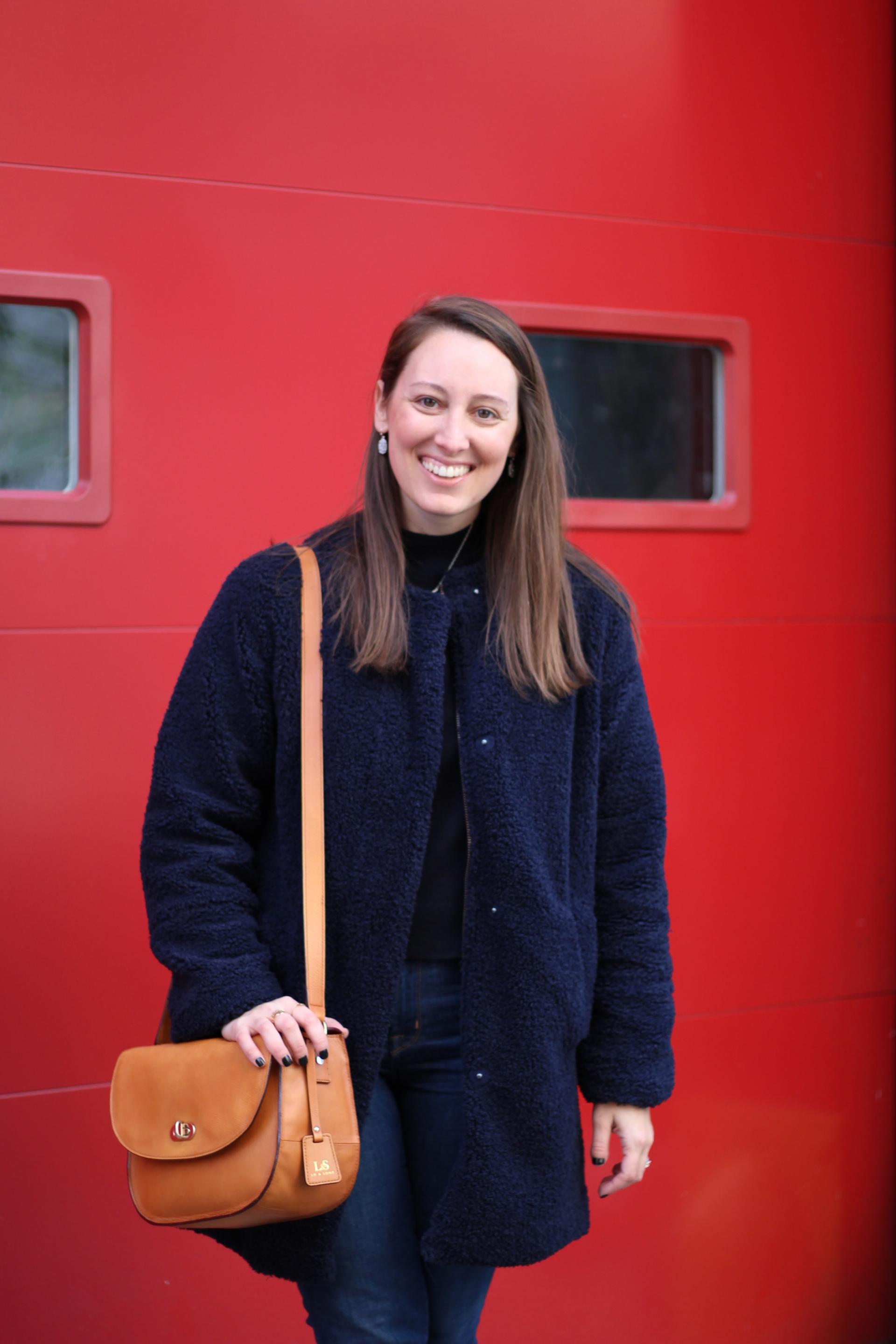 Jacket: Gap, Sweater: Everlane, Jeans: J.Brand, Boots: M.Gemi, Bag: Lo & Sons, Necklace: Gorjana (c/o Rocksbox), Earrings: Kendra Scott (c/o Rocksbox), Nails: Essie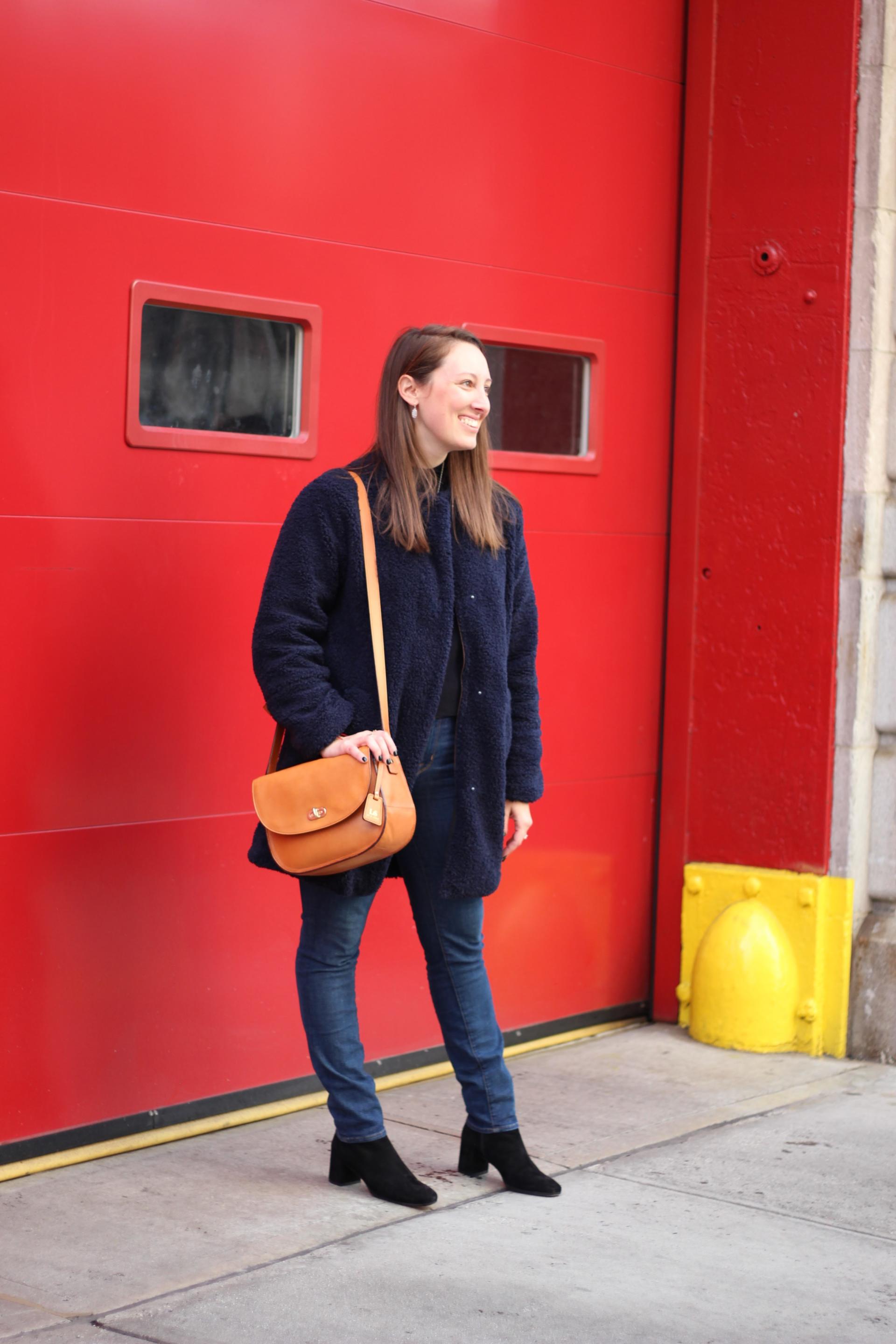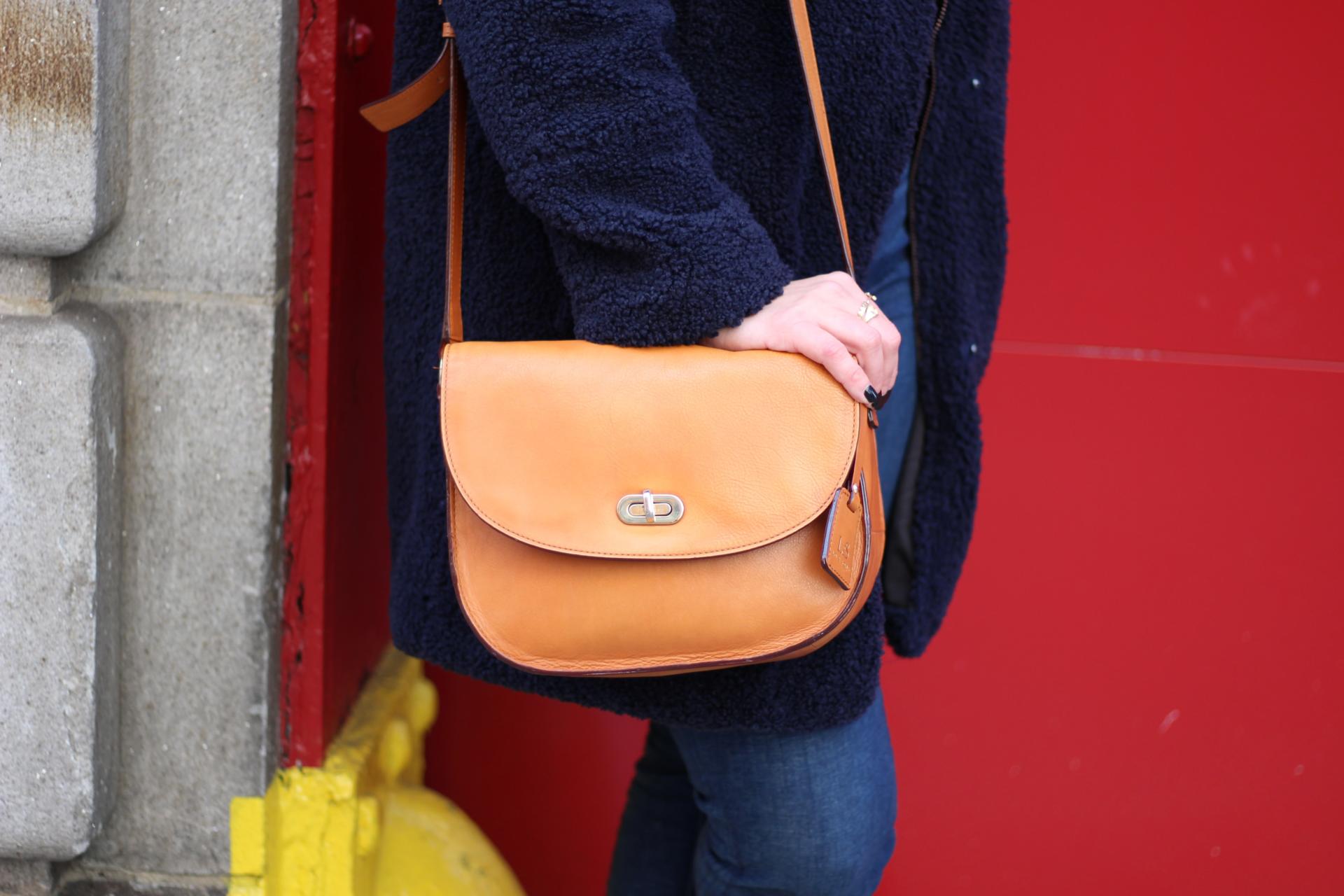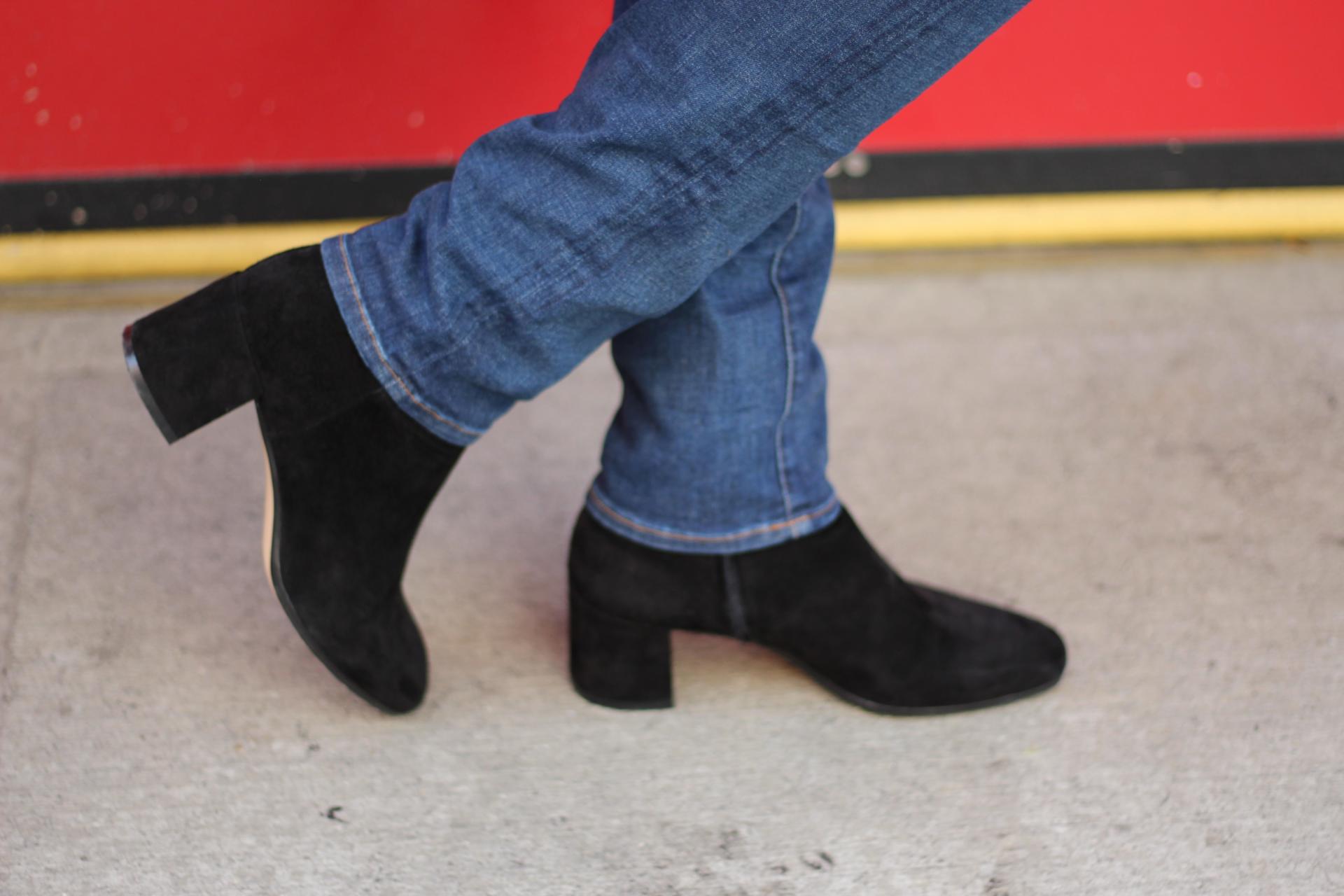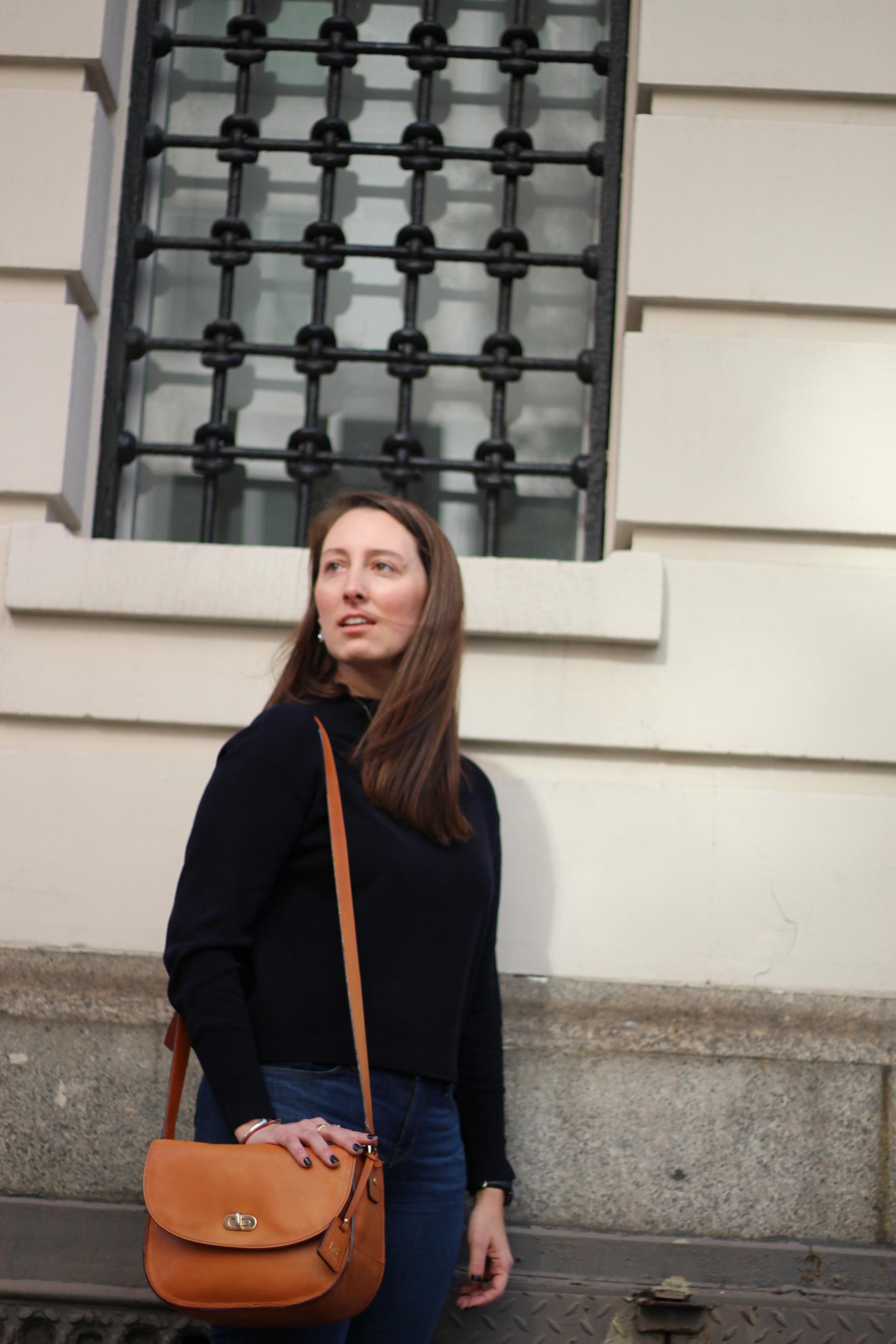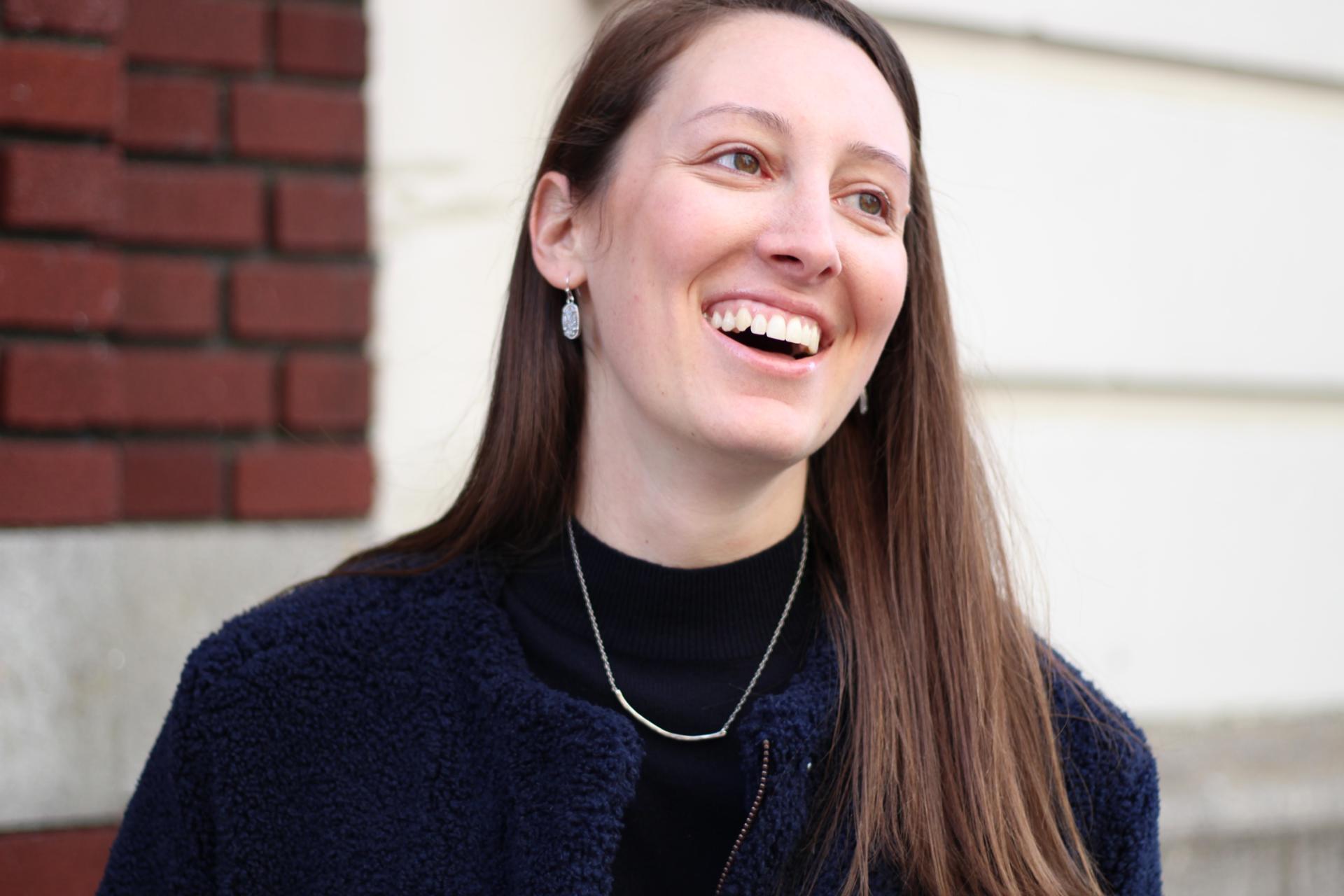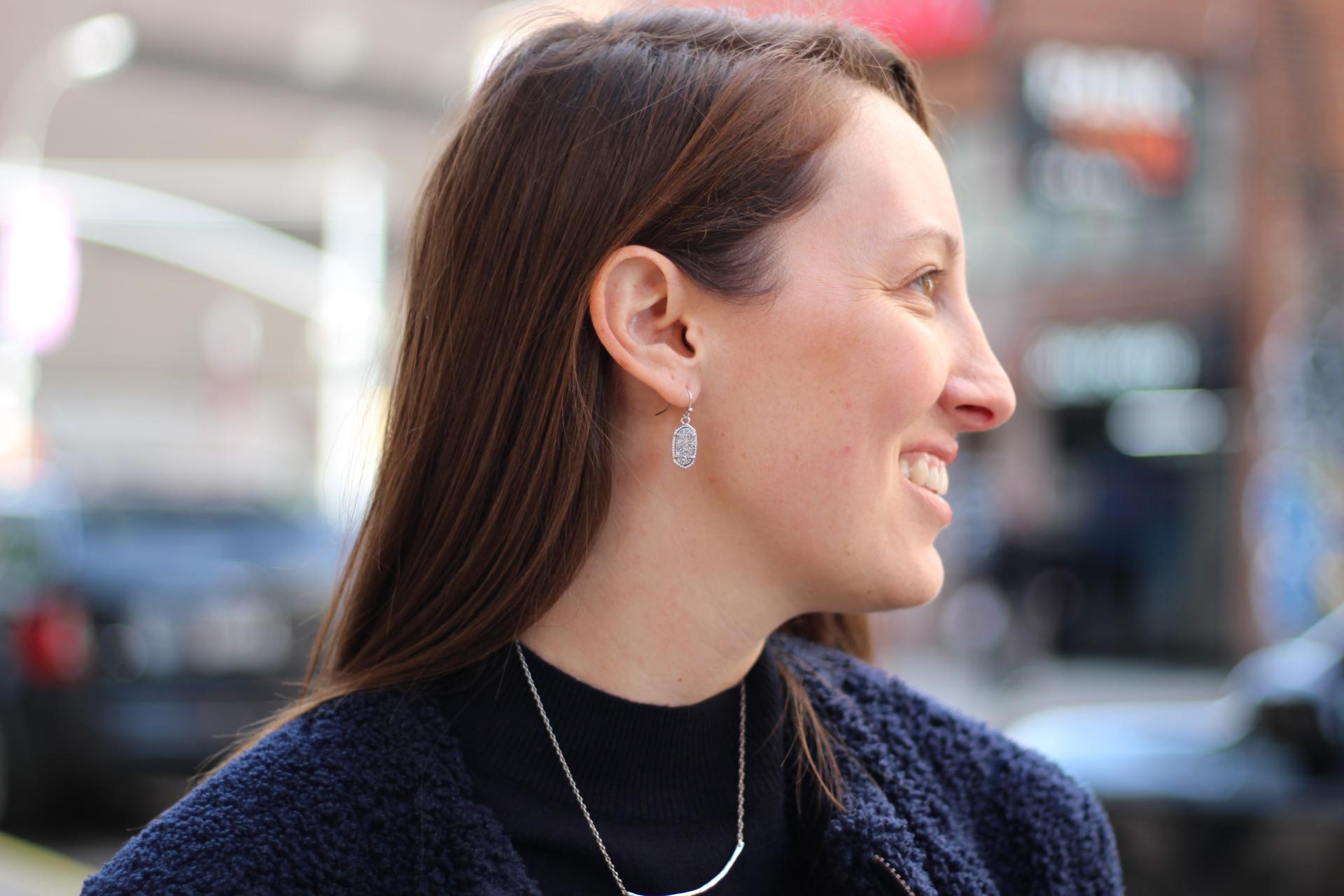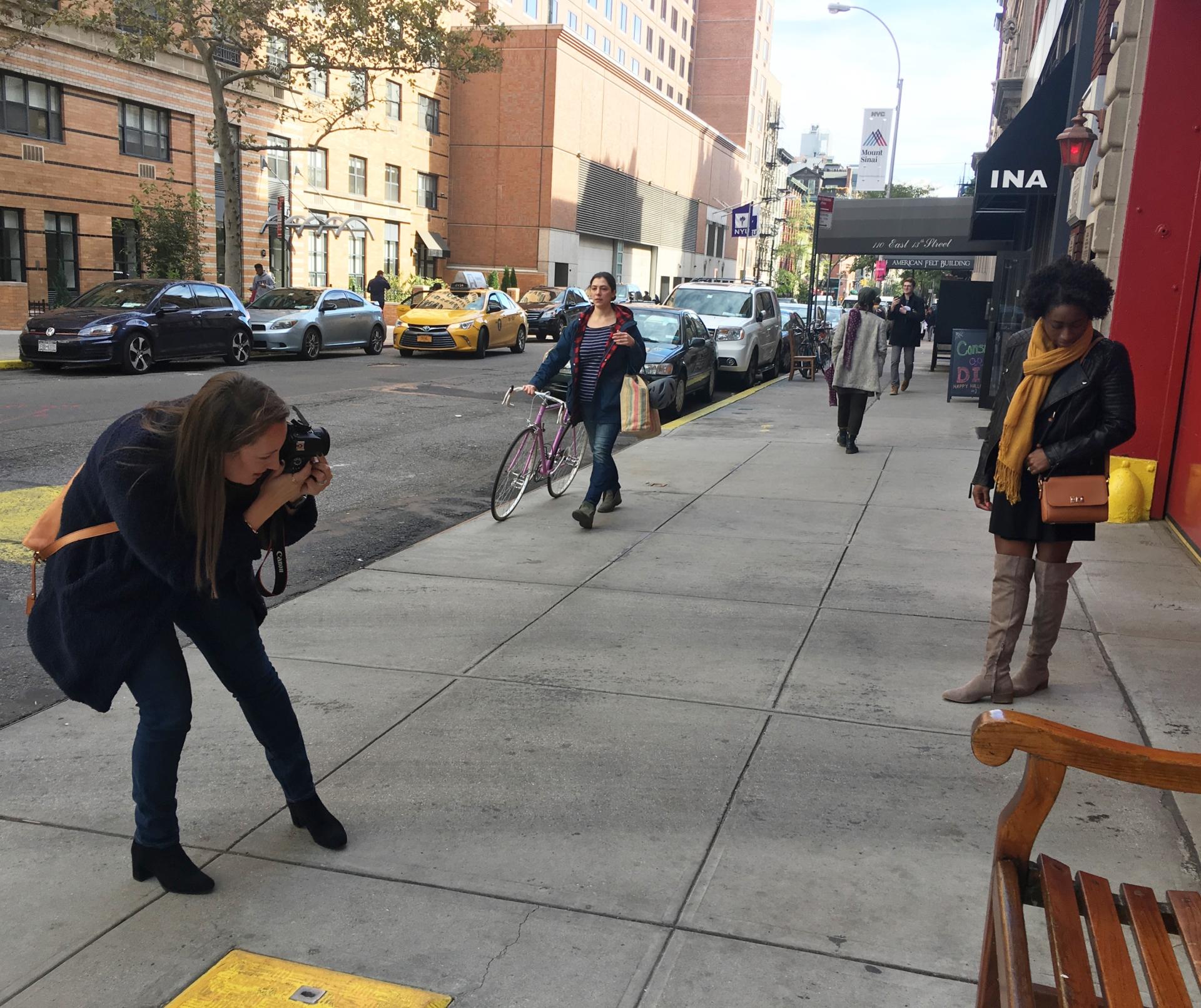 Behind the Scenes