Two Sundays ago, E and I headed to the Turtle Back Zoo in West Orange, New Jersey to see the penguins. Ever since moving down from Boston, we have been having serious penguin withdrawal. You see, E and I were members of the New England Aquarium for years and would visit the penguins severals times a month. They are just so cute!
It was a lazy Sunday, and I wasn't really in the mood to blow-dry my hair, so I threw it up in a high bun. I also threw on what was easiest and most comfortable: my new favorite sweater and a pair comfortable jeans. I just purchased this sweater at the AYR showroom a few weeks ago. I love the cropped look, and it is so chunky and warm! While the jeans look new, the were actually purchased last year on Black Friday (SOOOOO excited for ALL of the holiday shopping this week!!!). After FINALLY cleaning out my drawers, I found them at the bottom, still with their tags on. Score!
Because my sweater and jeans were neutral, I decided to add two pops of pink. My sunglasses and my scarf. I have become obsessed with my new pink and black Marsquest sunglasses. I have been rocking them all over town! They are so fun, and they protect your eyes with 100% UV protection. They are currently available for pre-order and, now through the end of November, you can get 35% off with the code WHATSFORDINNERESQ35!
For another pop of pink, I added my new Mila & Such Forsee silk scarf. I felt so chic while wearing it! Mila & Such was founded back in 2014 by Mila Sohn, a breast cancer survivor, and Joseph Suchta, to transform oil paintings into silk scarves to both empower and inspire women to not be afraid to "color outside the lines." This scarf definitely had me coloring outside of all sorts of lines, and it matched my sunglasses perfectly! It is also so nice to support such a lovely message.
I probably should have been wearing boots because it was actually that cold, but I am still in denial about the weather, so I threw on my scalloped ballet flats. The leather is so soft, and I could walk a mile in them; they are so comfortable. To finish off my look, I wore my new vintage Chanel necklace from Etsy. It is such a classic piece that can be worn casually, or to dress up an outfit.
I wish I could re-wear this entire outfit to work today… if only every day was jeans day! Happy Monday!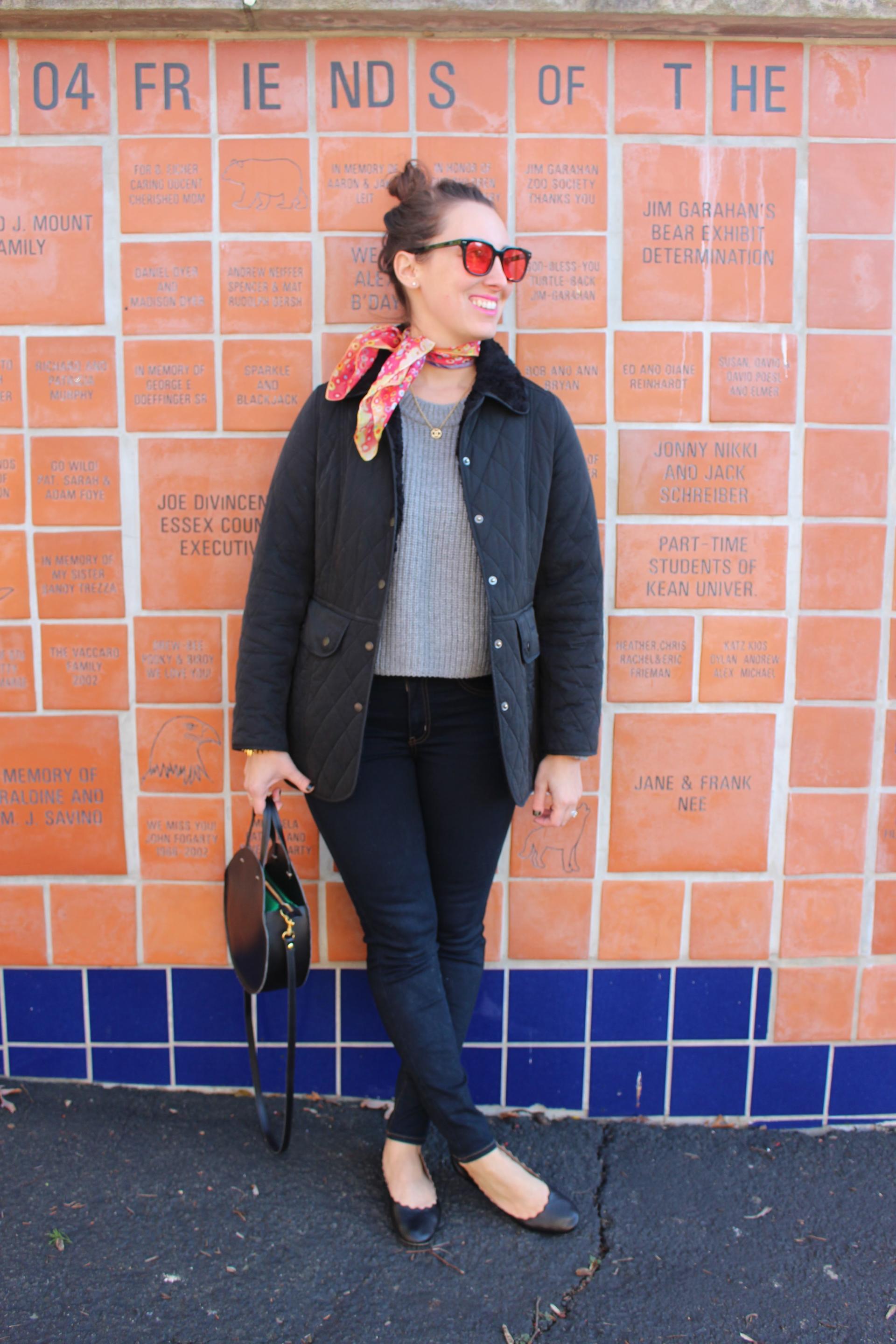 Sweater: AYR, Jeans: American Eagle, Shoes: Chloe (similar HERE), Bag: Clare V., Jacket: Barbour (old, similar HERE), Sunglasses: Marsquest (Use Code WHATSFORDINNERESQ35 for 35% Off), Scarf: Mila & Such (c/o), Necklace: Old Soul 50, Lips: Laqa & Co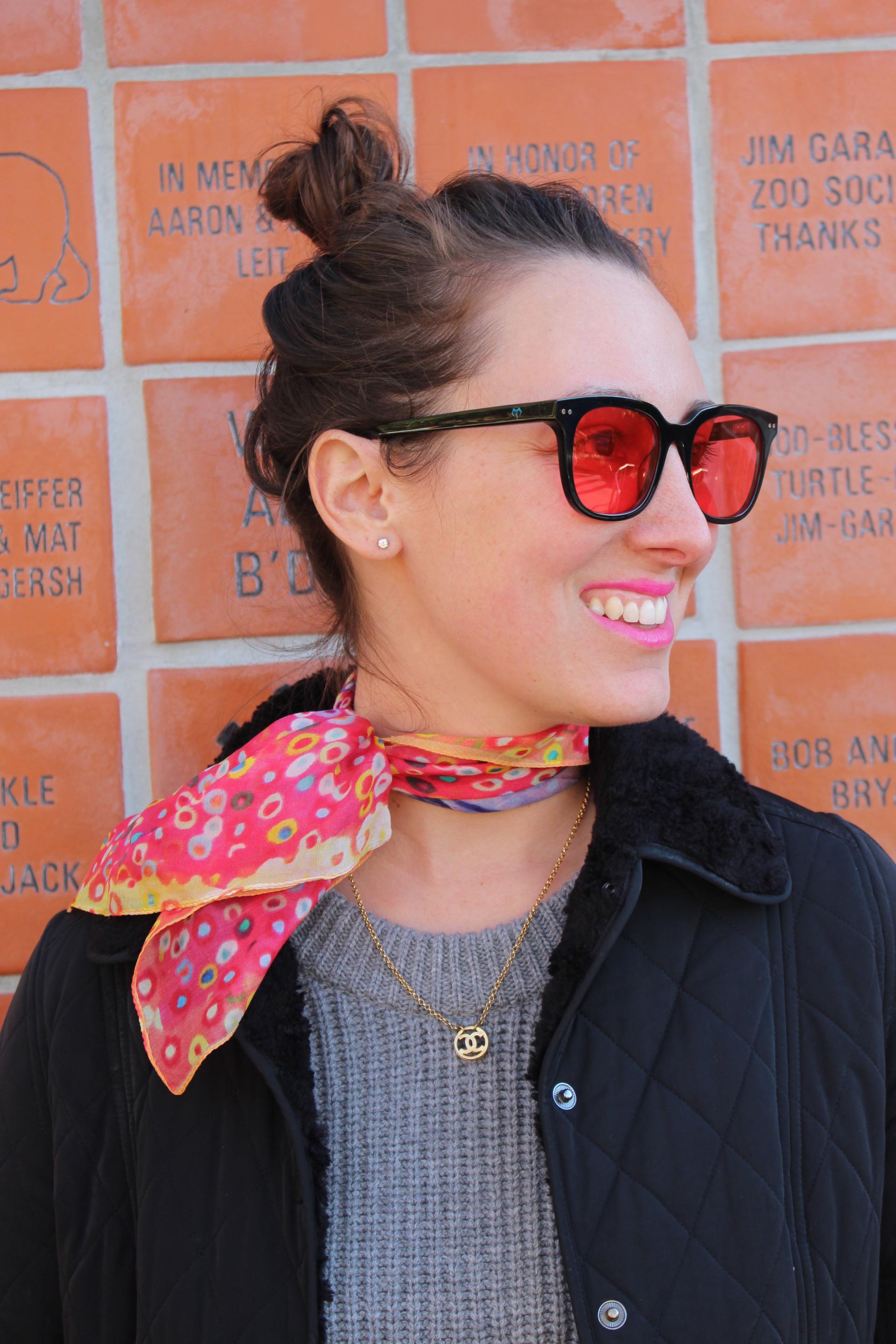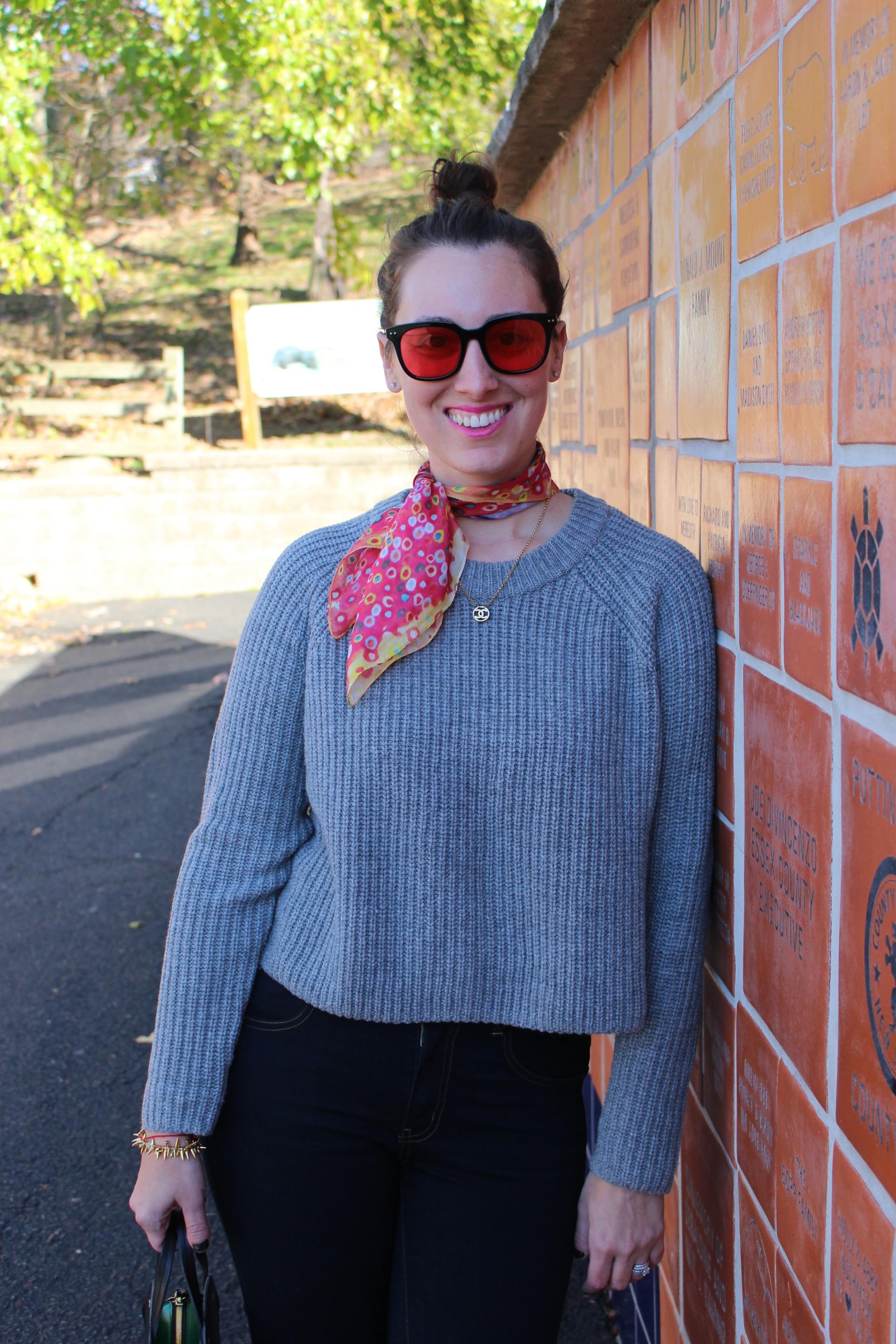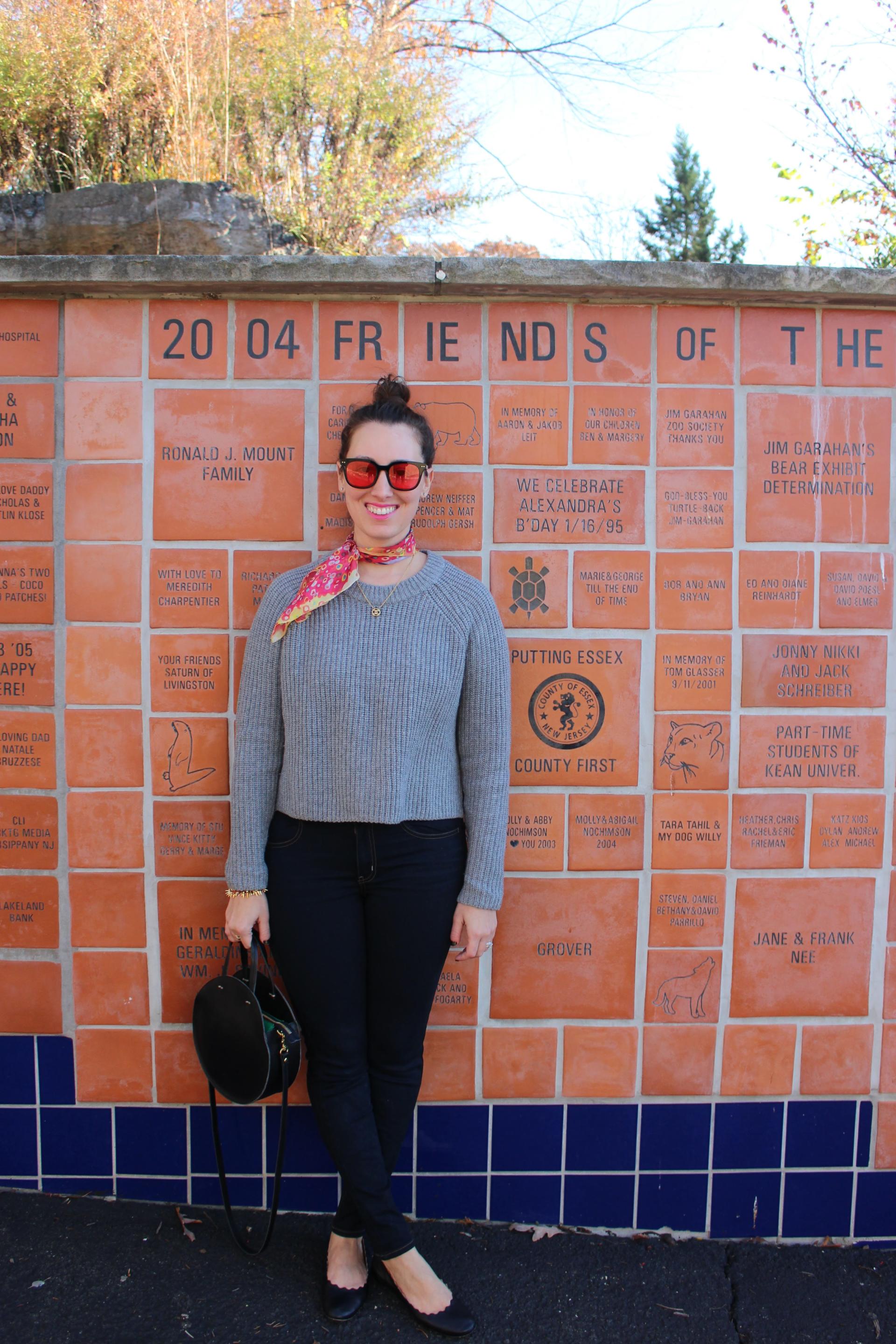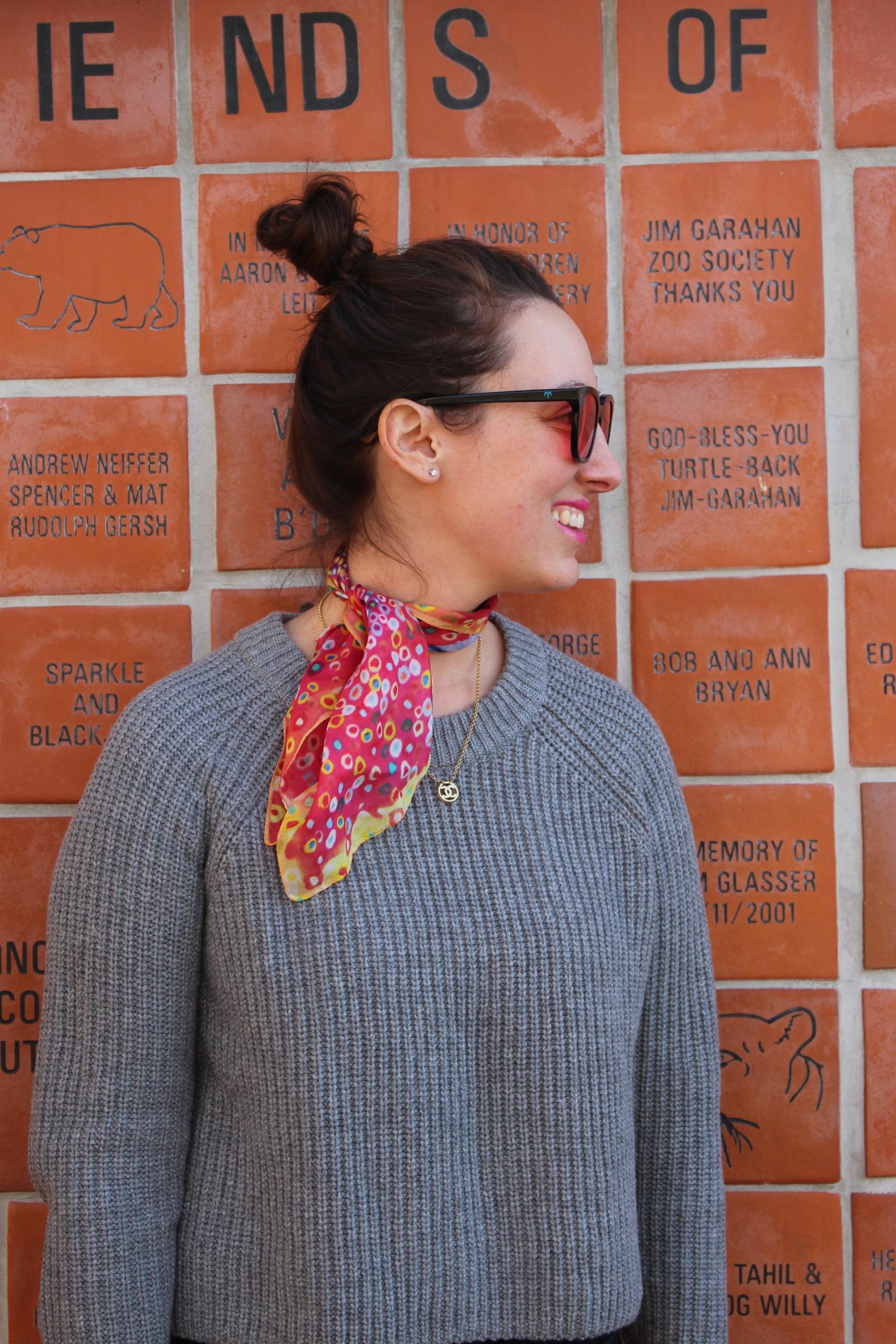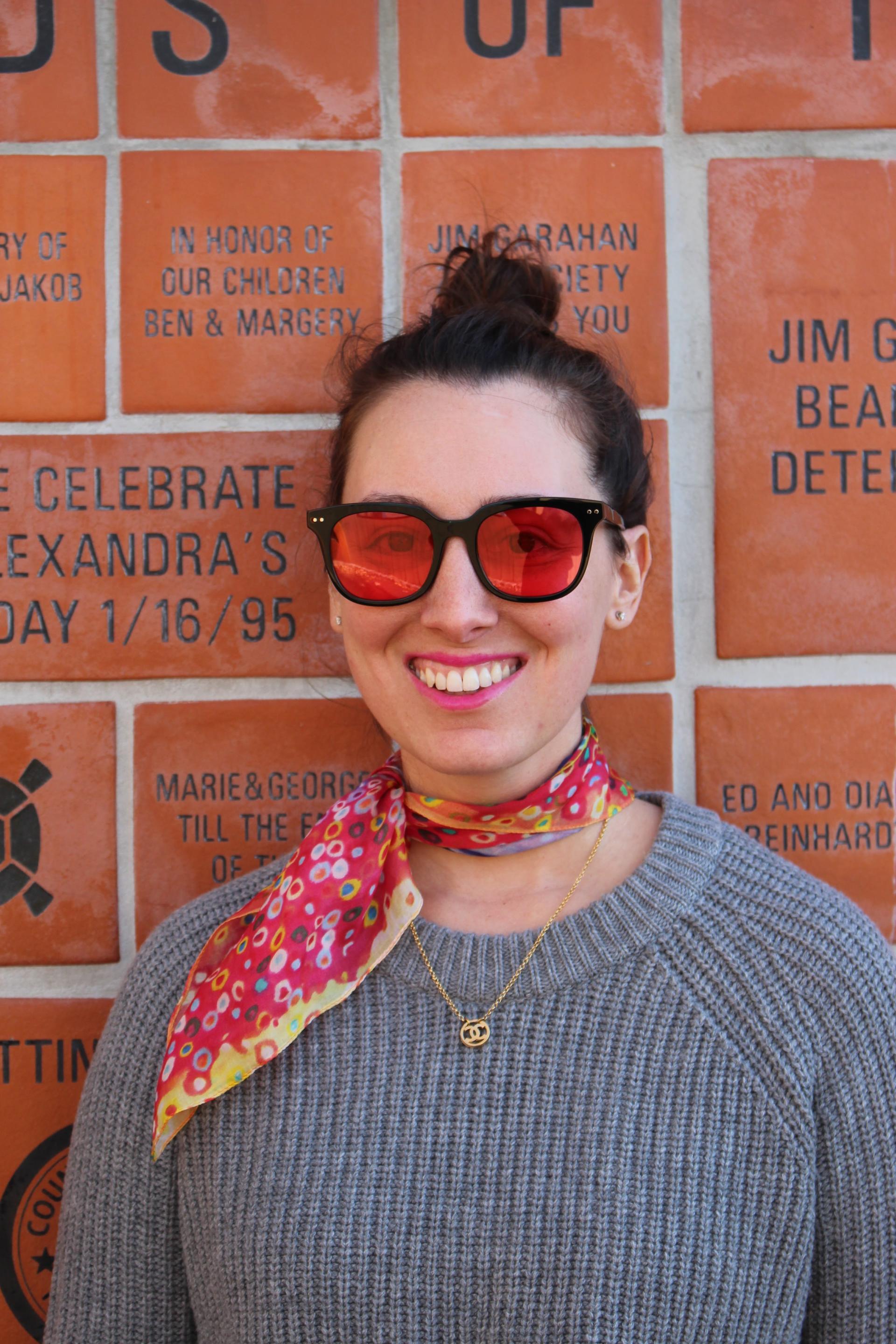 Thank you Marsquest and Mila & Such for partnering on this post.