Looking for a new recipe for your over-ripe bananas? Well, I have a good one for you.
Every month or so, Trader Joe's releases new products. A few months ago, they released Organic Dried Coconut Flakes. I picked up a bag, and they have sat in the pantry ever since. It was only when I realized that I was out of chocolate chips that I thought that I should put the coconut flakes in my banana muffins. It ended up being a very happy accident. They were delicious! The coconut flavor was very light, and they reminded me of my trip to Maui this past summer. Coconuts and banana bread. Both things that can be found on the long road to Hana!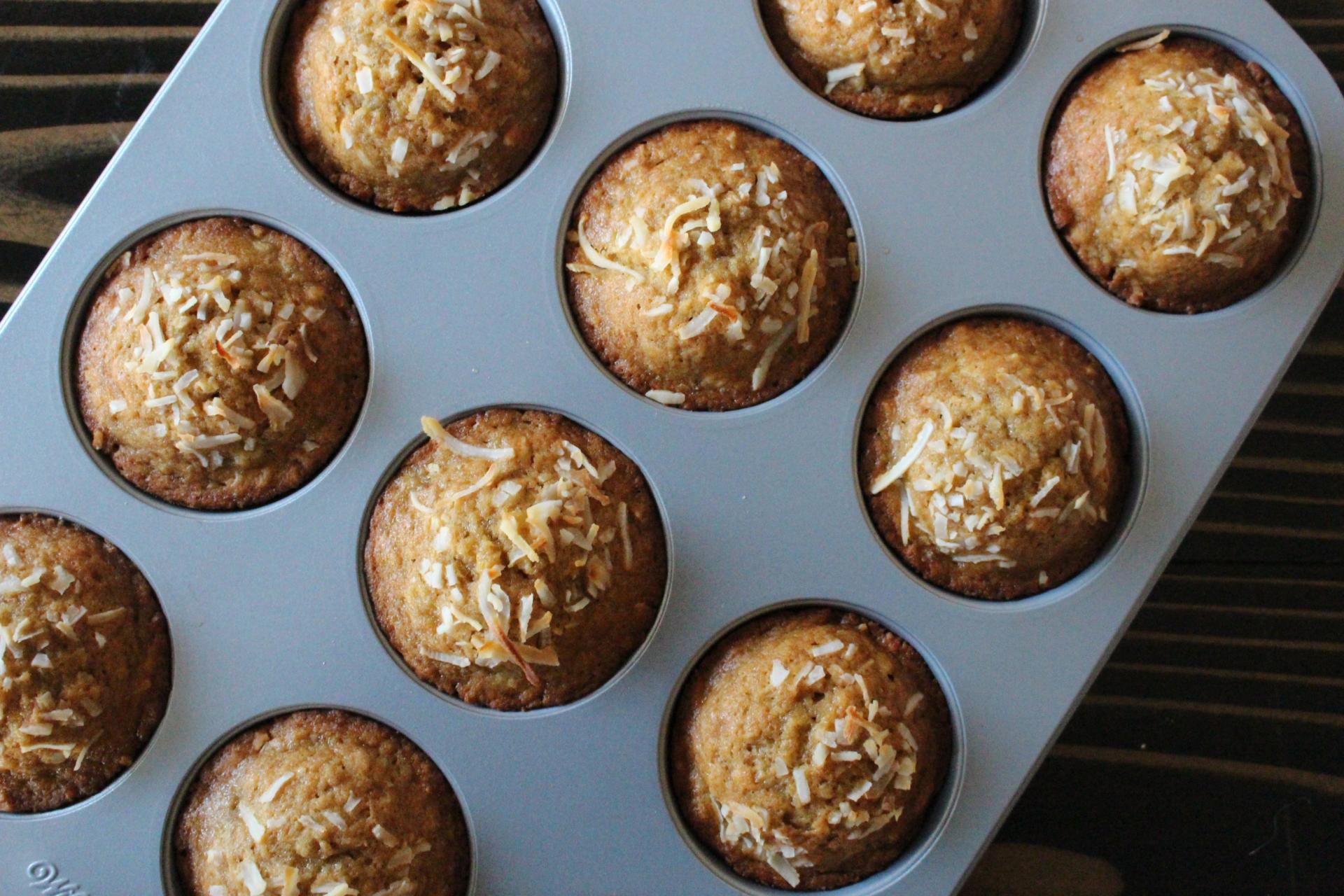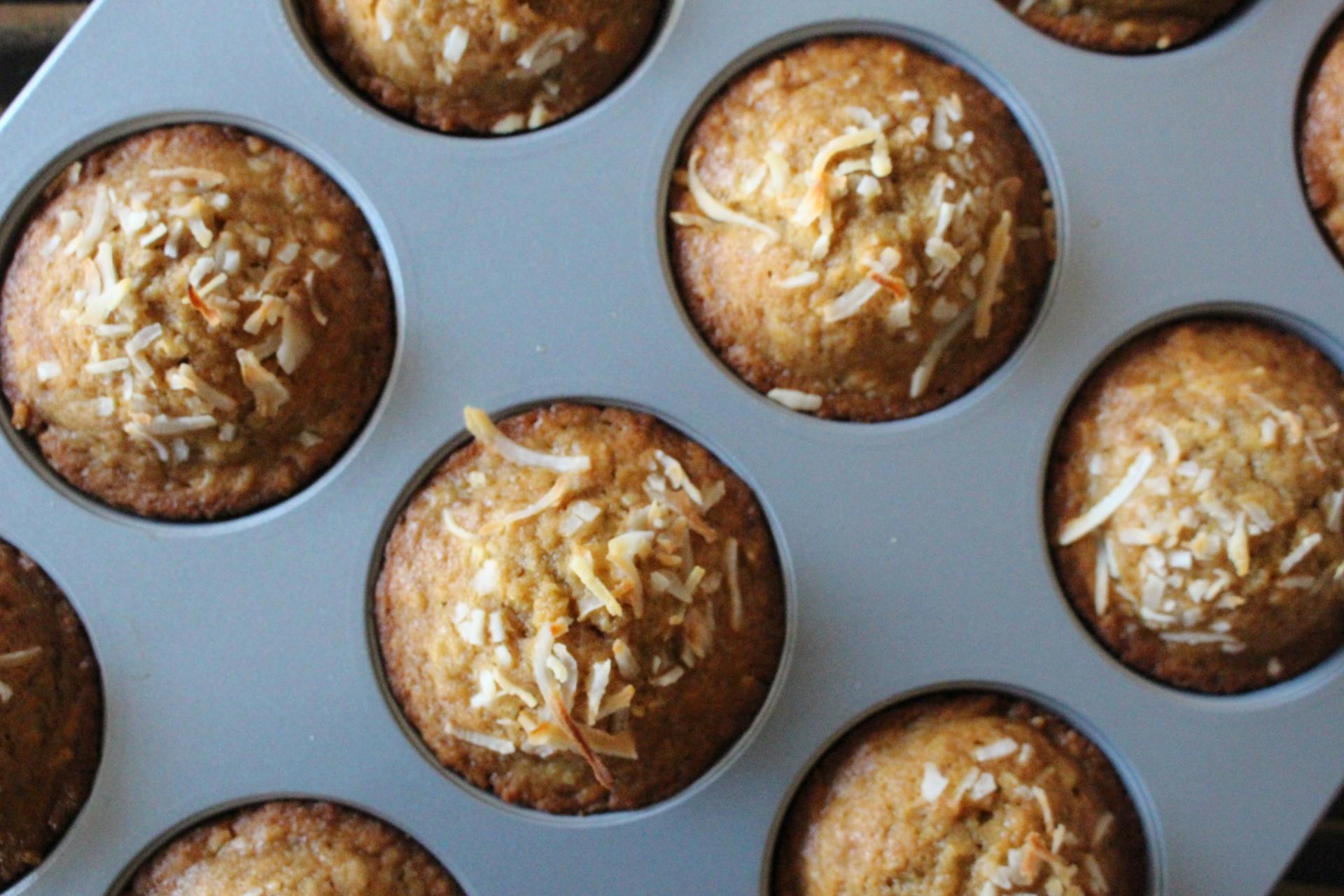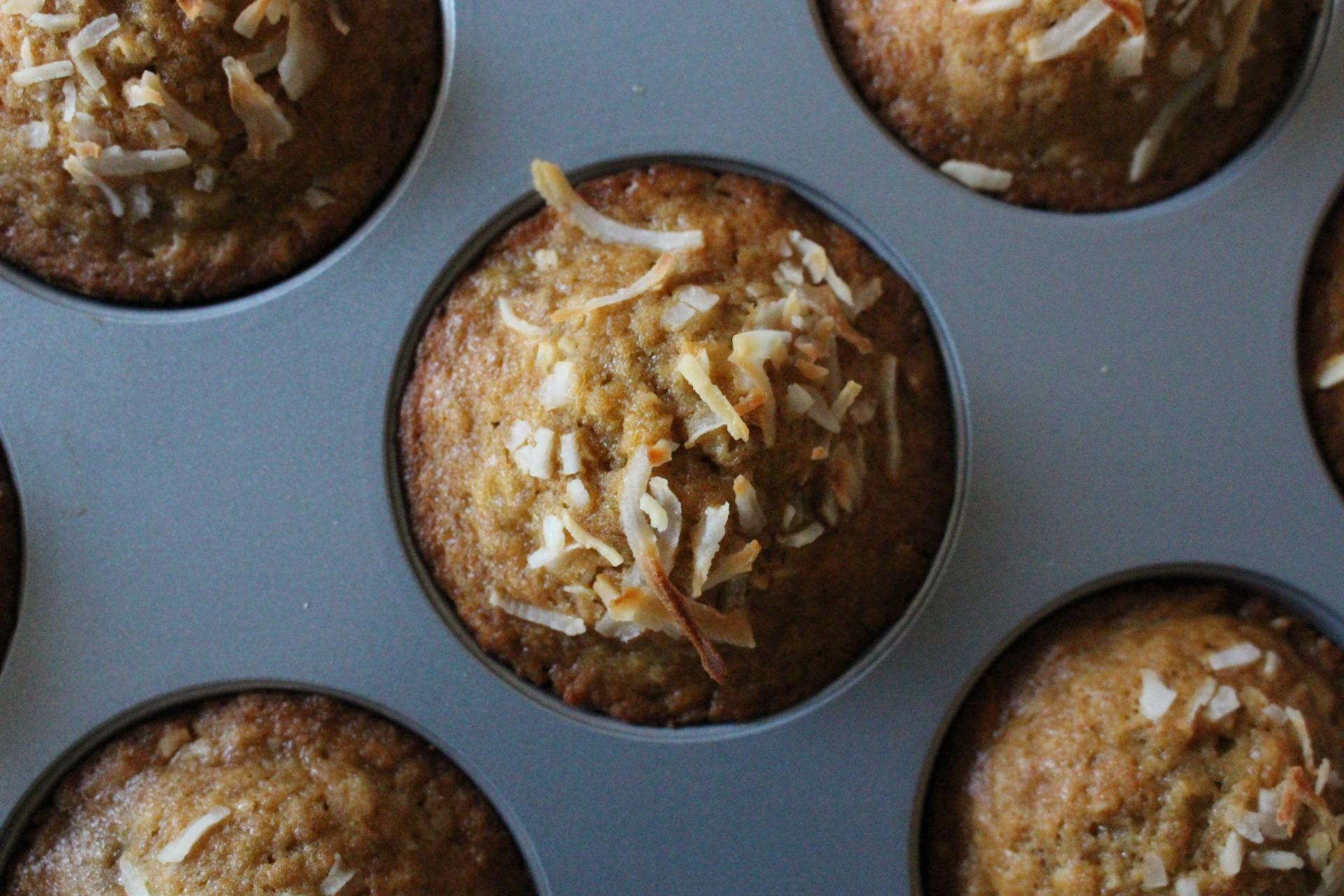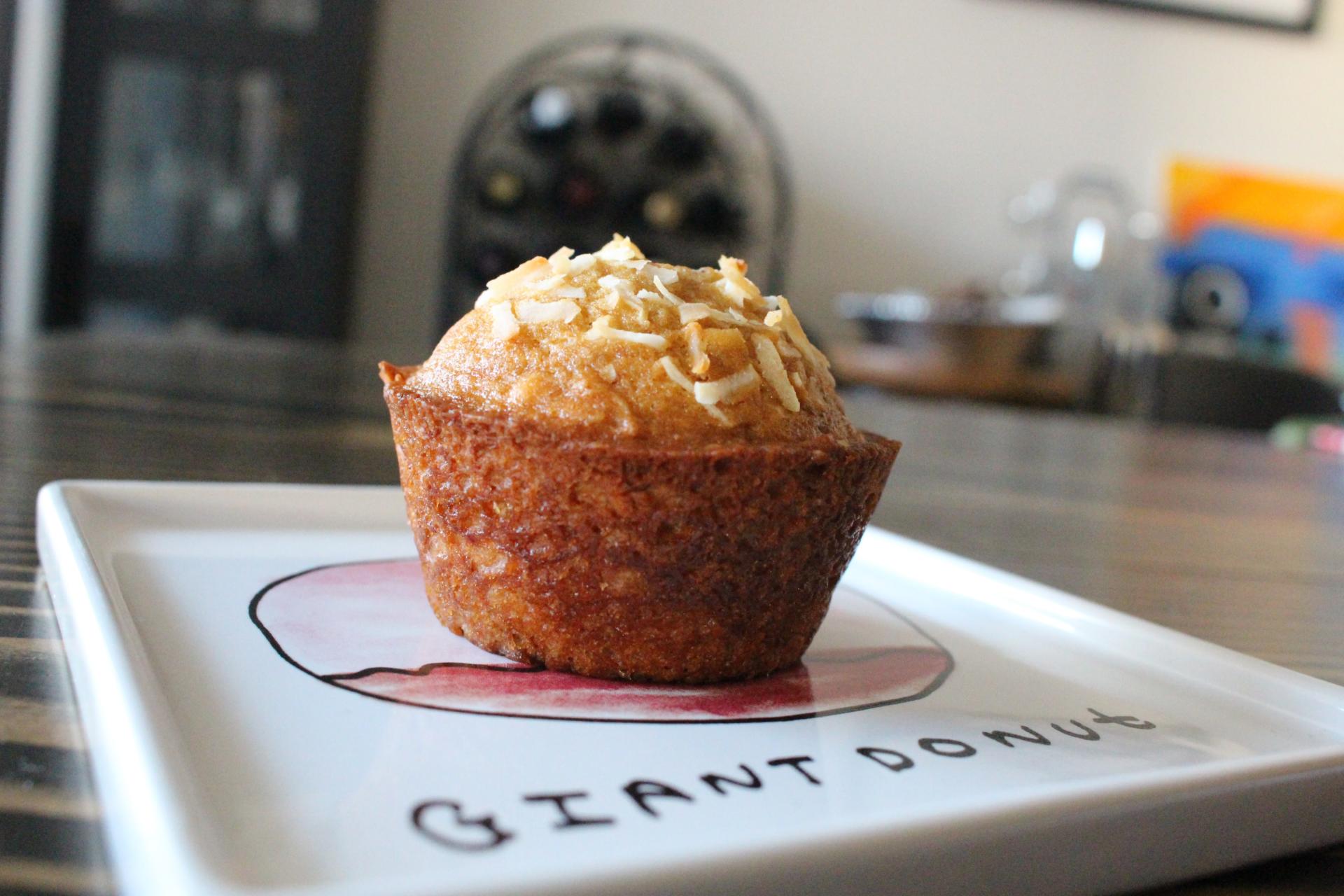 Ingredients:
Fleischmann's Margarine, 1 stick, melted
All Purpose Flour, 1-½ cups
Baking Powder, 1 teaspoon
Sea Salt, ½ teaspoon
Baking Soda, 1/4 teaspoon
Ripe Bananas, 3-4, mashed
White Sugar, ½ cup
Brown Sugar, ½ cup
Eggs, 2
Vanilla Extract, 1 teaspoon
Organic Trader Joe's Dried Coconut Flakes, ½ cup and some extra for on top
Directions:
Heat your oven to 350 degrees Fahrenheit.
Spray your muffin pan with Pam Cooking Spray or line with these colorful baking cups.
Whisk the flour, baking powder, sea salt and baking powder together in a medium-mixing bowl.
In a separate large mixing bowl, mix together the melted margarine, white sugar and brown sugar until creamy.
Slowly add the eggs, vanilla and mashed bananas.
Add the flour mixture and mix just until combined.
Fold in the coconut flakes.
Use an ice cream scoop to scoop the batter into your muffin pans, until each is about ¾ filled. Top with coconut flakes.
Bake for 15-18 minutes or until a toothpick comes out clean.
Cool in pans for 10 minutes, then transfer to wire rack to cool.