A few weekends ago, I was looking to make an easy lunch for E and me. We had all the makings of a great caprese sandwich: fresh mozzarella, tomatoes and two Trader Joe's Soft Pretzel Sticks. The only thing missing was homemade pesto!
Unfortunately, I didn't have any basil or pine nuts in the house. I did, however, have half a bag of Trader Joe's Sorrento Salad Mix in the refrigerator. Greens are greens, so I decided to make a pesto out of the salad mix with fresh garlic and some slivered almonds I keep in the freezer for emergencies just like this. The pesto was AMAZING. It was seasoned perfectly and was very garlicky,  which is something both E and I enjoy. E and I ate the leftover pesto (what little was left) with our fingers, directly out of the jar!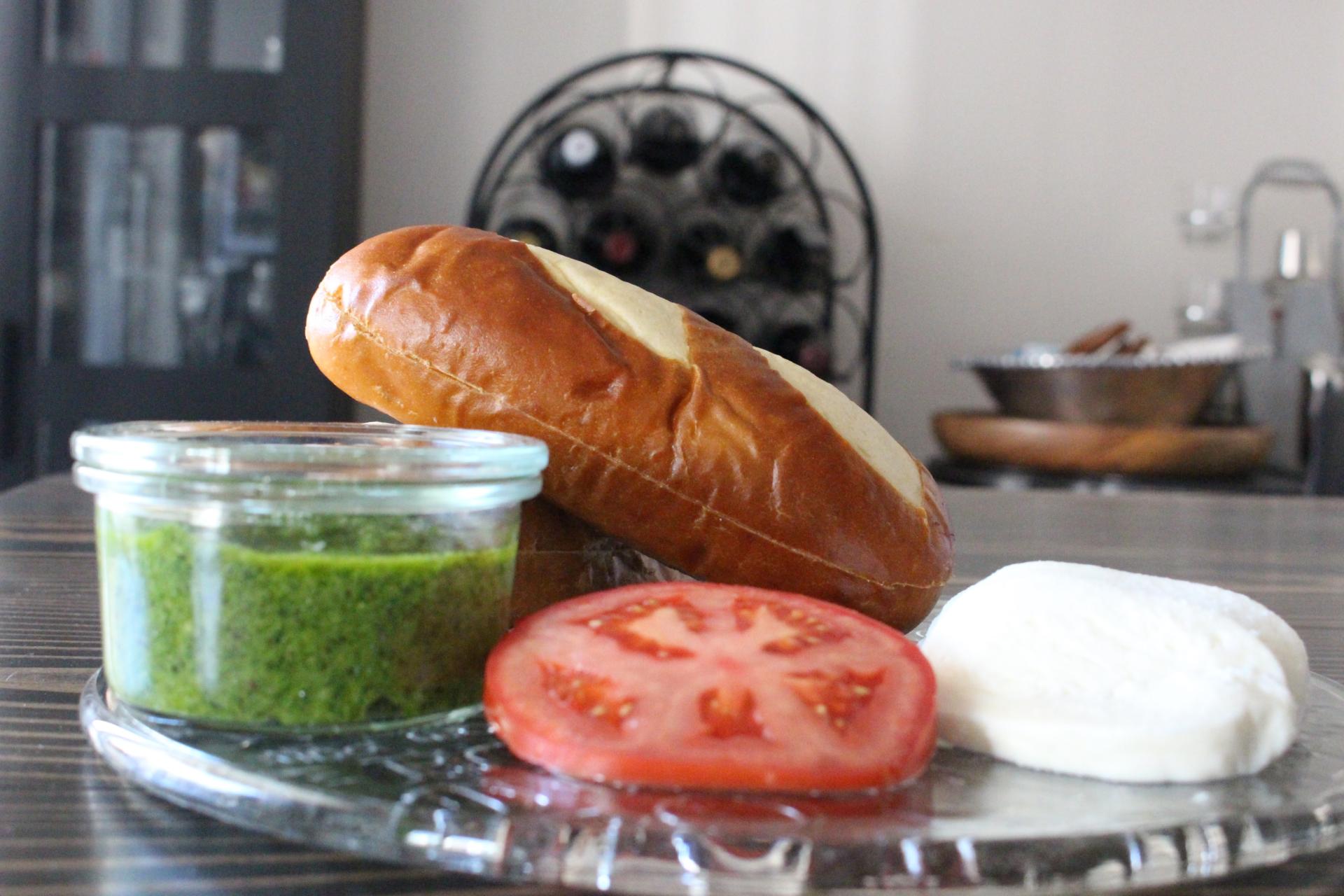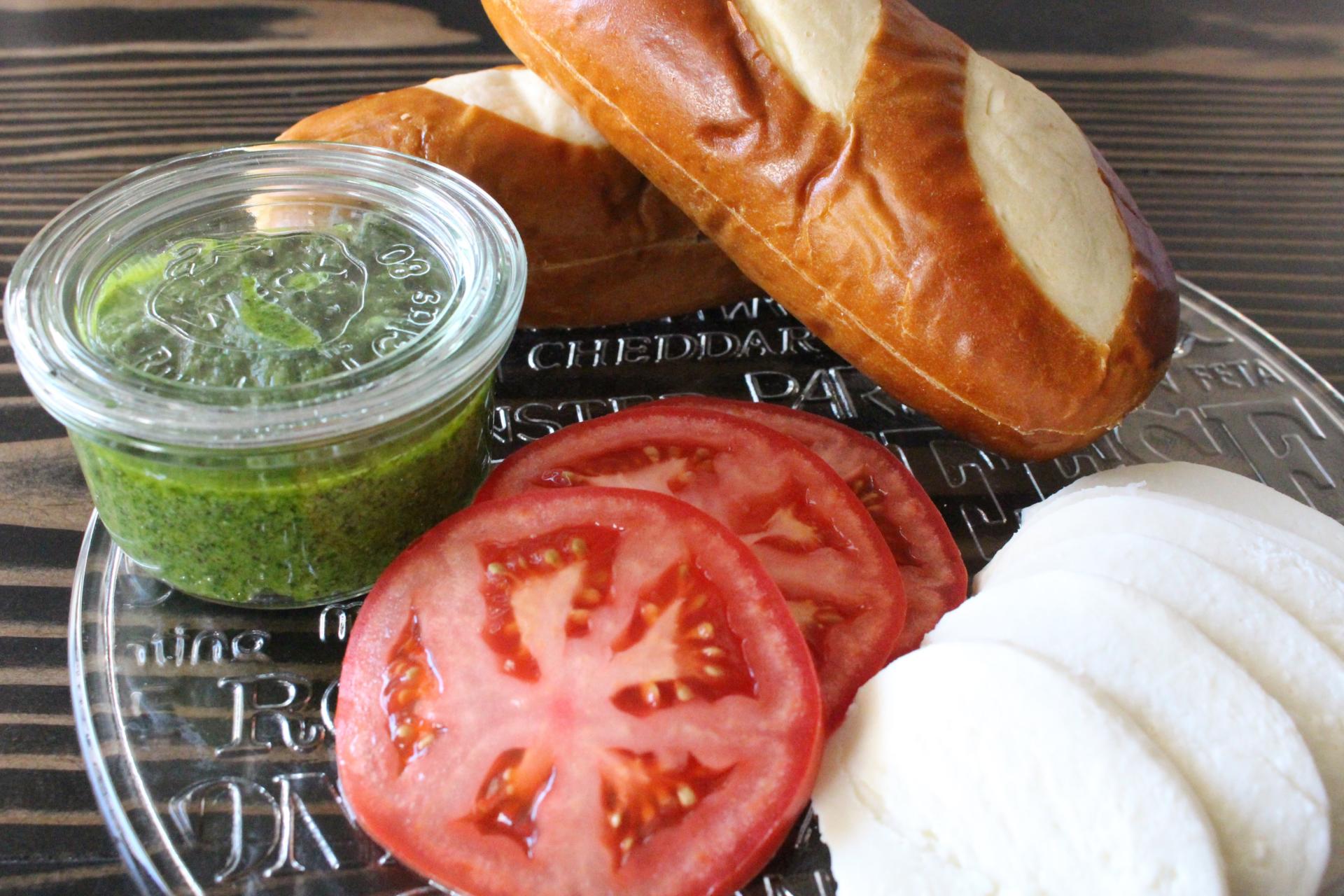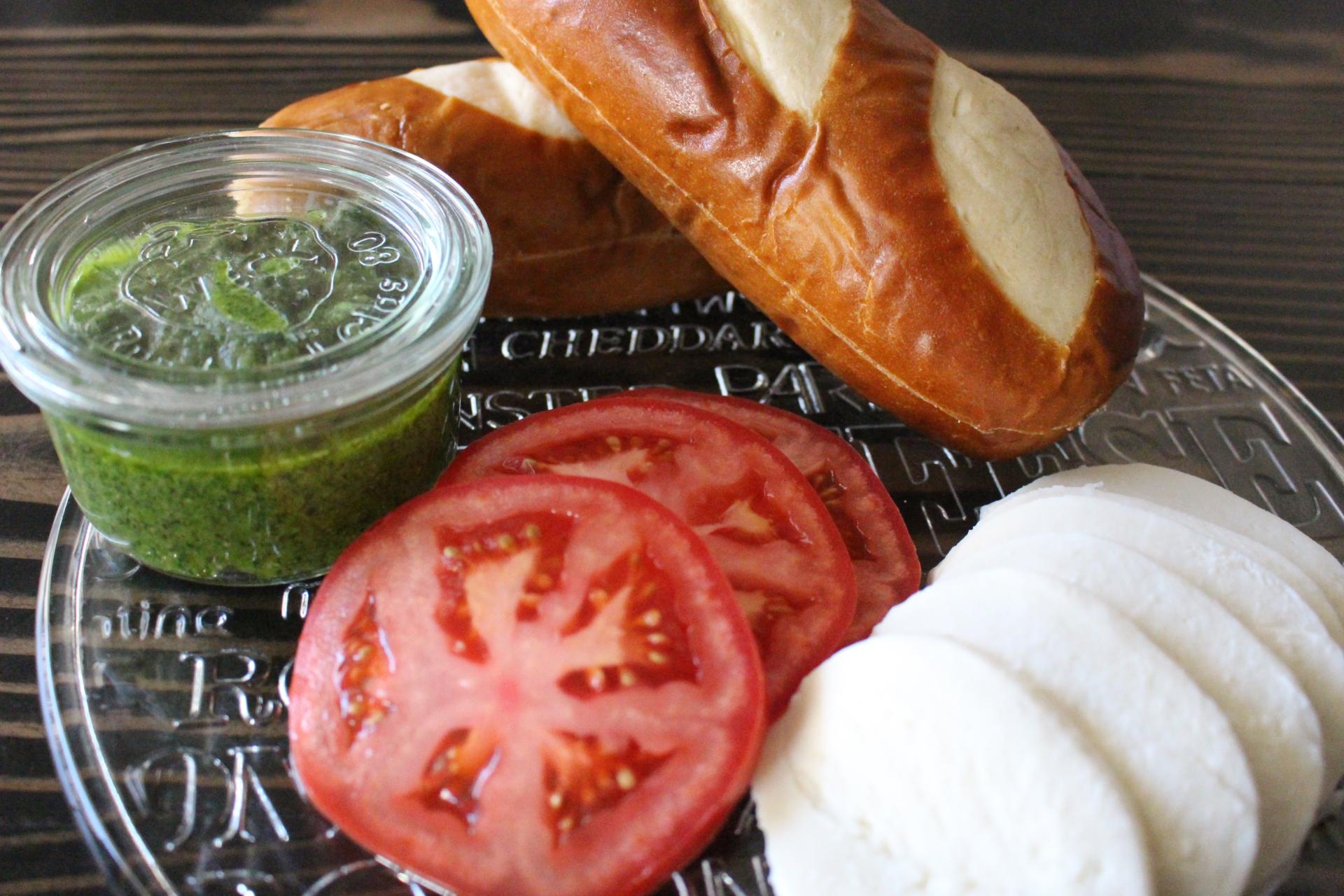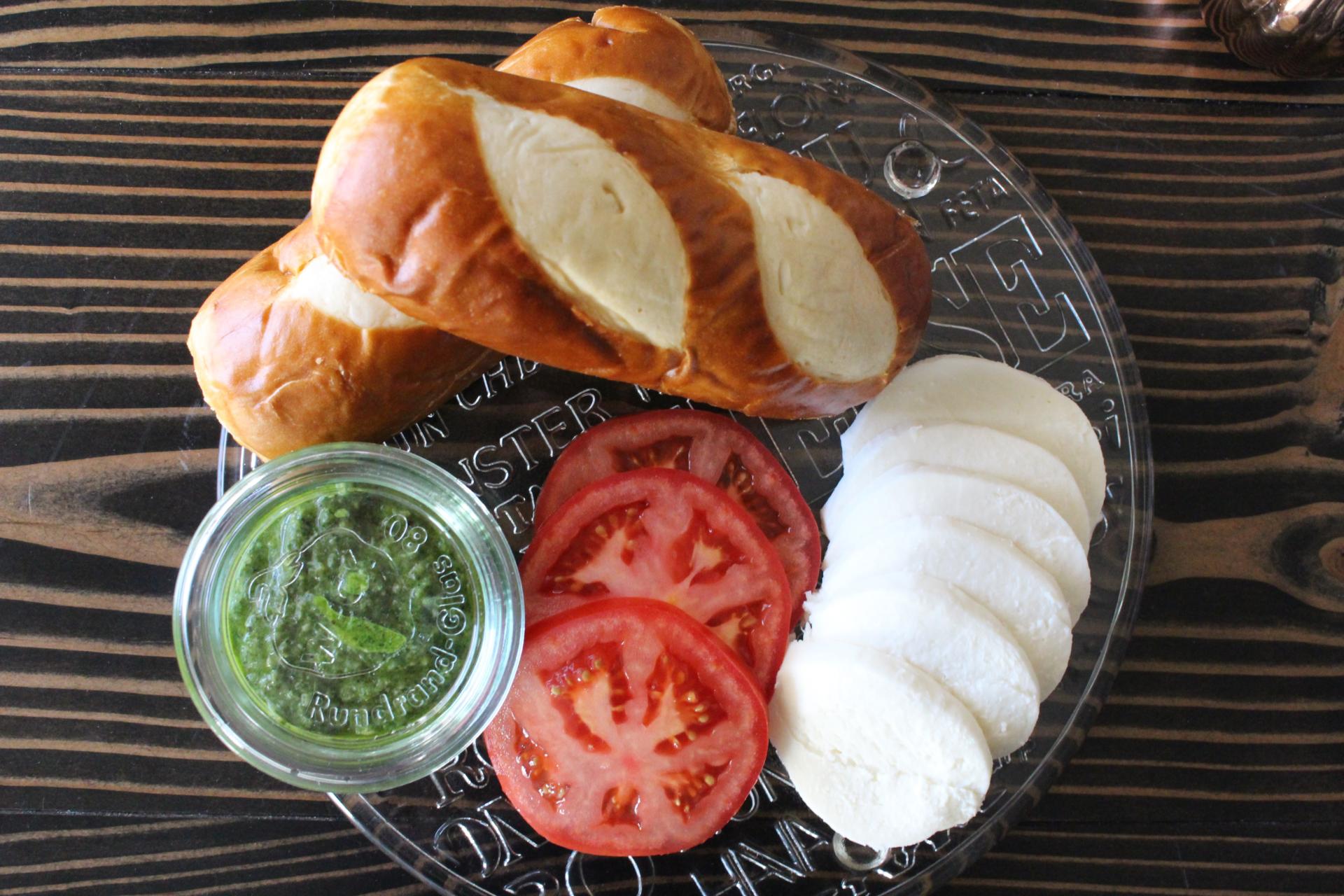 Ingredients:
Trader Joe's Sorrento Salad Mix, 1/2 bag
Garlic, 4 cloves, smashed
Slivered Almonds, 1/2 cup
Sea Salt, 1 teaspoon
Fresh Ground Pepper, 1/2 teaspoon
Parmesan Cheese, 1/4 cup
Extra Virgin Olive Oil ("EVOO")
Directions:
Place all of the ingredients, except for the EVOO, into the food processor. Pulse until everything is finely chopped.
Slowly drizzle in the EVOO until the pesto is smooth.
Spread the pesto on both sides of the pretzel stick and then layer on the tomatoes and fresh mozzarella.
Enjoy!