Our last CSA box of the year included a turnip. I had never eaten one before, at least not on purpose. I had absolutely no idea what to do with it!
I decided to treat it like any other vegetable and roast it with some of our favorite spices! Paprika gives nice flavor without much spice. I can't handle really spicy food so it is perfect for me. And I use sea salt and garlic powder in just about everything. We LOVE garlic! This recipe is very easy and they make a great side dish to any main course!
Also isn't this platter super cute? I picked it up at our local kitchen shop, Kitchen a la Mode.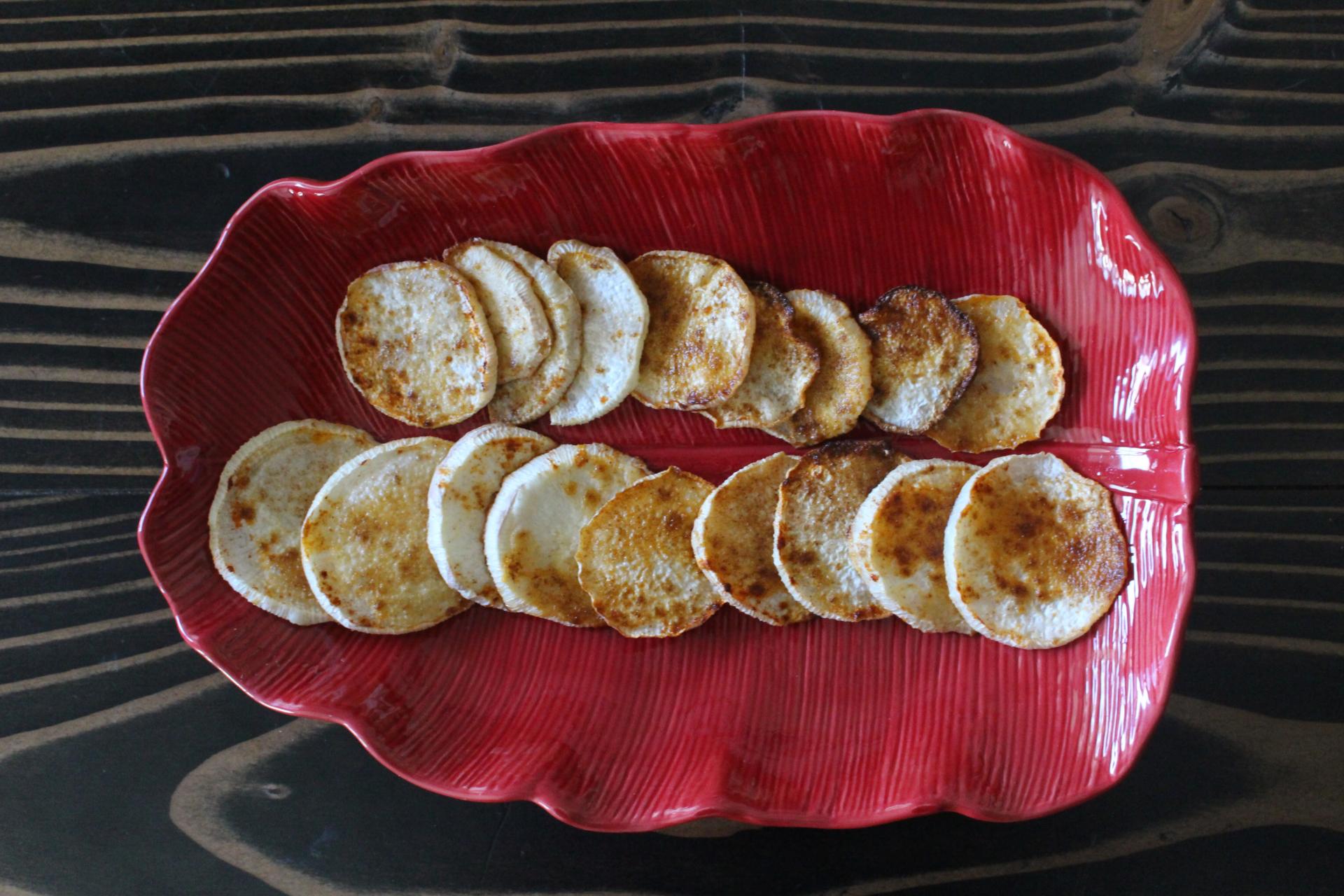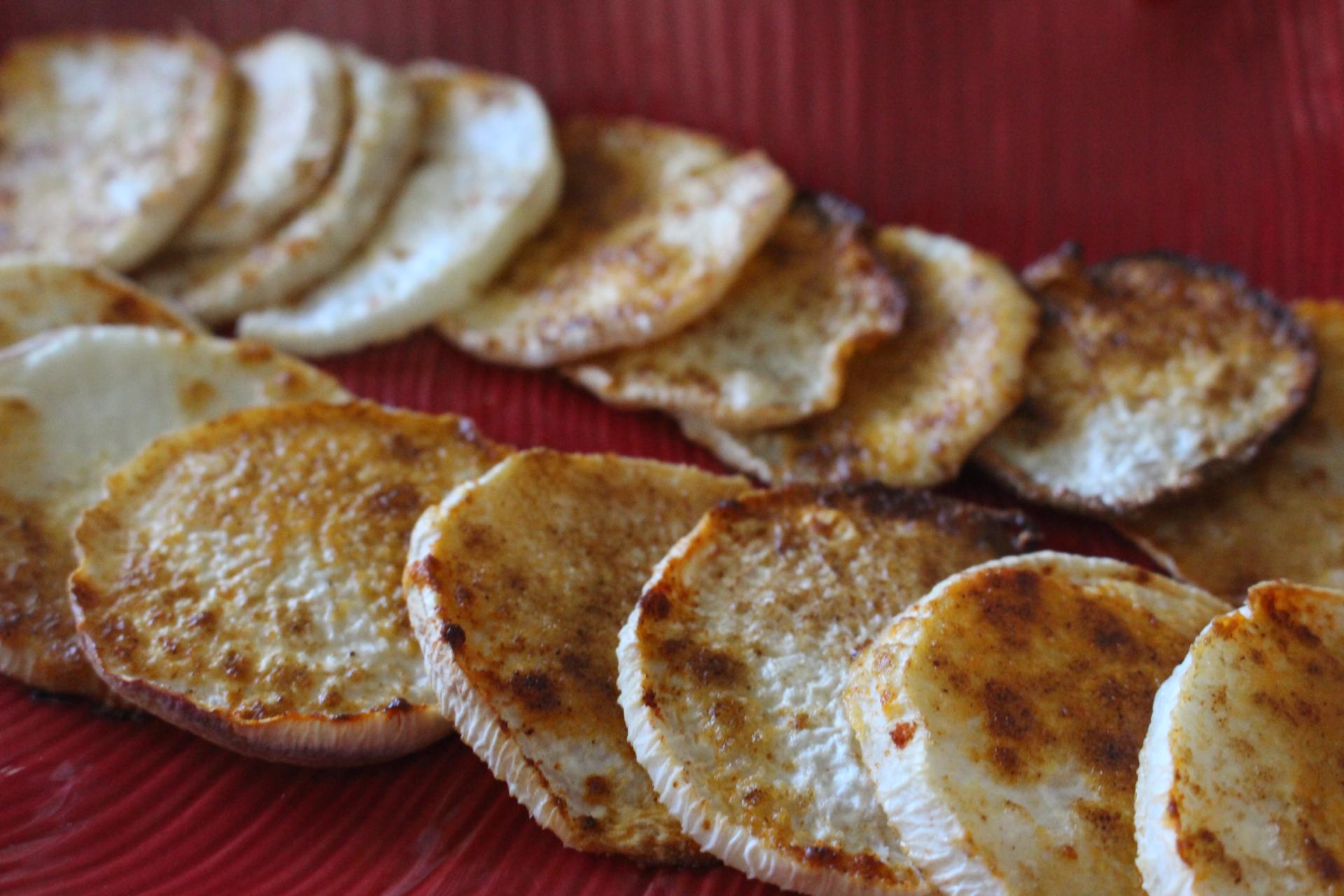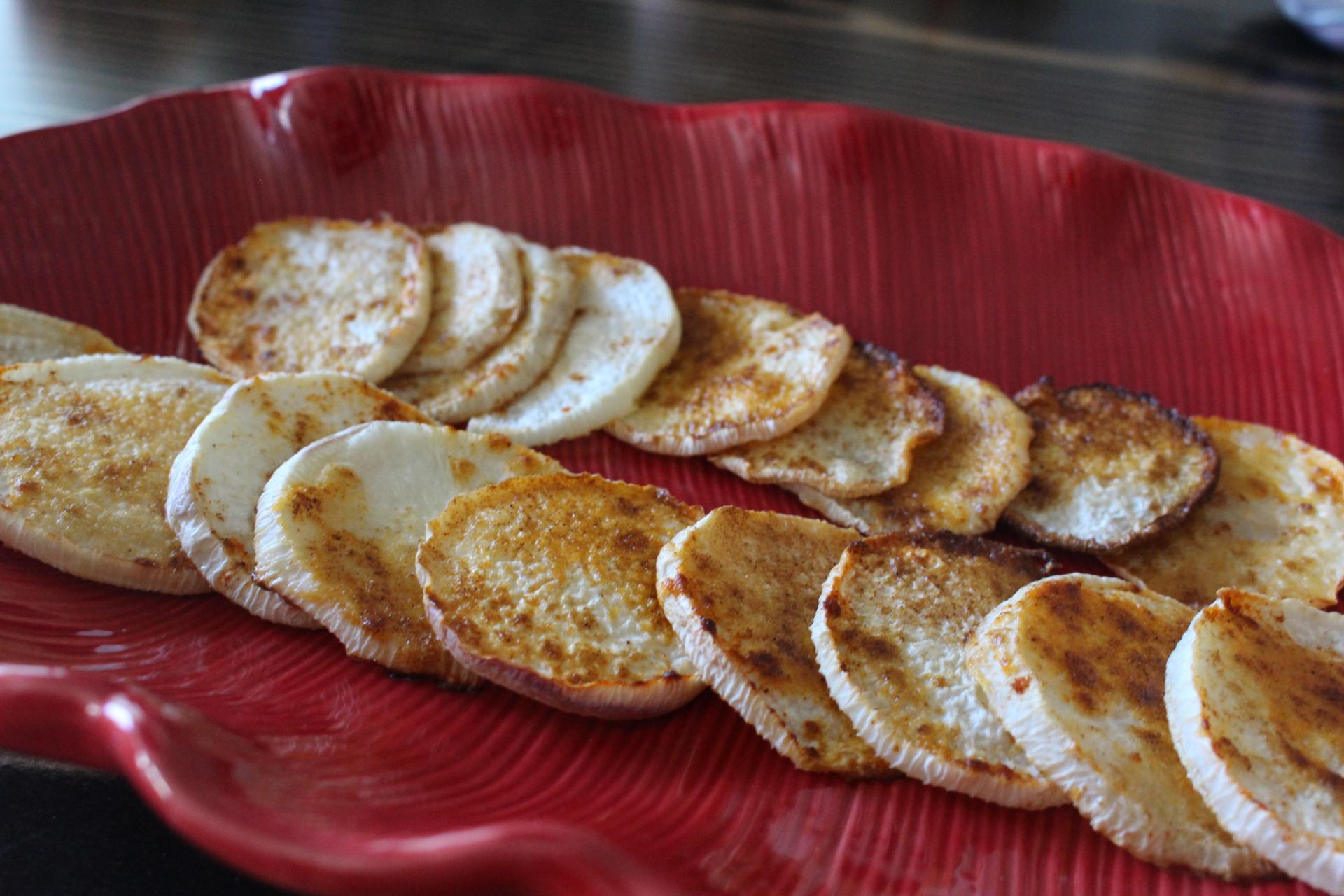 Ingredients:
Turnip, 1, sliced thinly
Extra Virgin Olive Oil ("EVOO")
Paprika
Sea Salt
Garlic Powder
Directions:
Preheat your oven to 400 degrees Fahrenheit.
Place the sliced turnips on the sheet pan and drizzle each one with EVOO. Using a pastry brush, brush the EVOO on the turnips to make sure they are fully covered in EVOO.
Sprinkle with sea salt, paprika, and garlic powder.
Roast in the oven for 20 minutes or until fork tender.
Serve immediately!