As you know, I am a bit of a donut fanatic… #agirlandherdonut
While E and I were in Los Angeles for Thanksgiving, we decided to hit up a few local donut shops. We were VERY impressed with what we found! Below you will find mini reviews of each shop, as well as photos.
I will be updating this post each time we visit a new place we love!
If you are in LA and love donuts as much as I do, then you MUST RUN, not walk, to California Donuts in Koreatown. In my opinion, they are the best donuts in LA! They are light, yeasty, fluffy, and they have so many great flavors.
Some of their most popular flavors are the Panda, Simpsons D'ohnut, Blueberry Toast Crunch, Strawberry and Nuts, White Chocolate Strawberry, Fruity Pebbles, Matcha Green Tea and Froot Loop. They also do an amazing job decorating the donuts. Their Panda is my personal favorite. It is so cute!
Any donut you pick will be a great one! You can't really go wrong! I wish we had thought to go back and pick up a dozen to bring home to New Jersey. Sad face.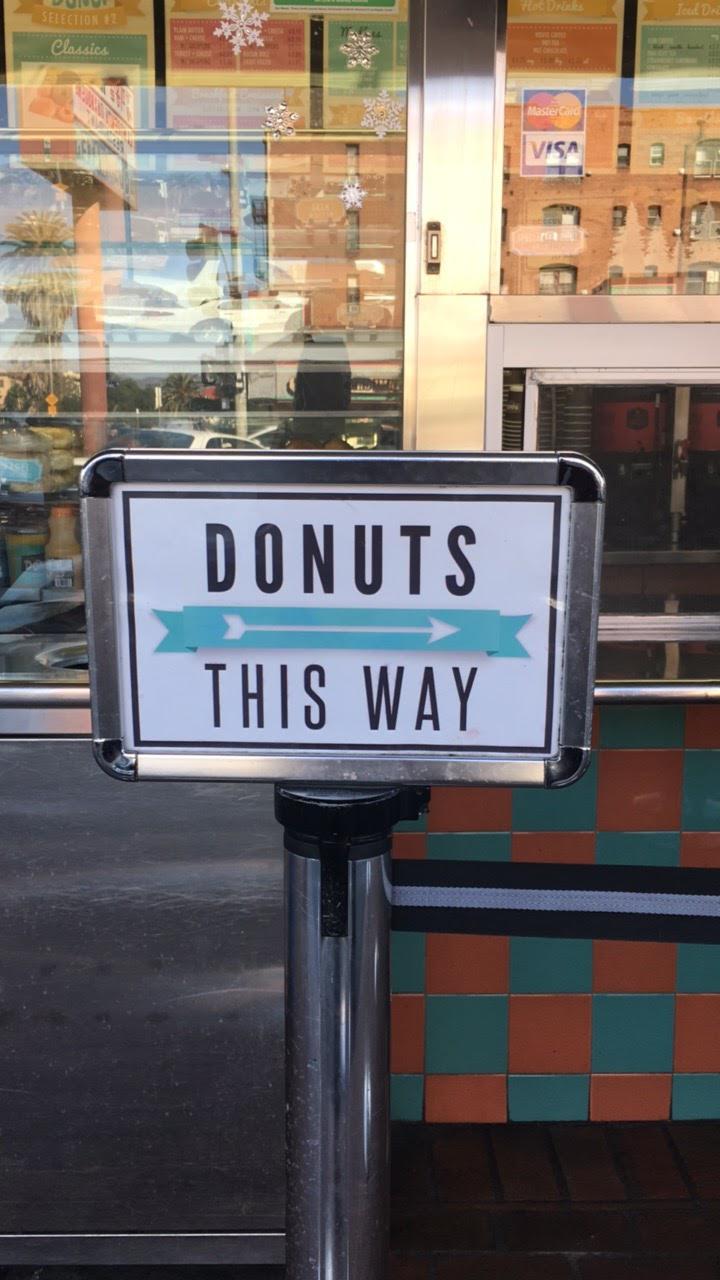 BEST. SIGN. EVER.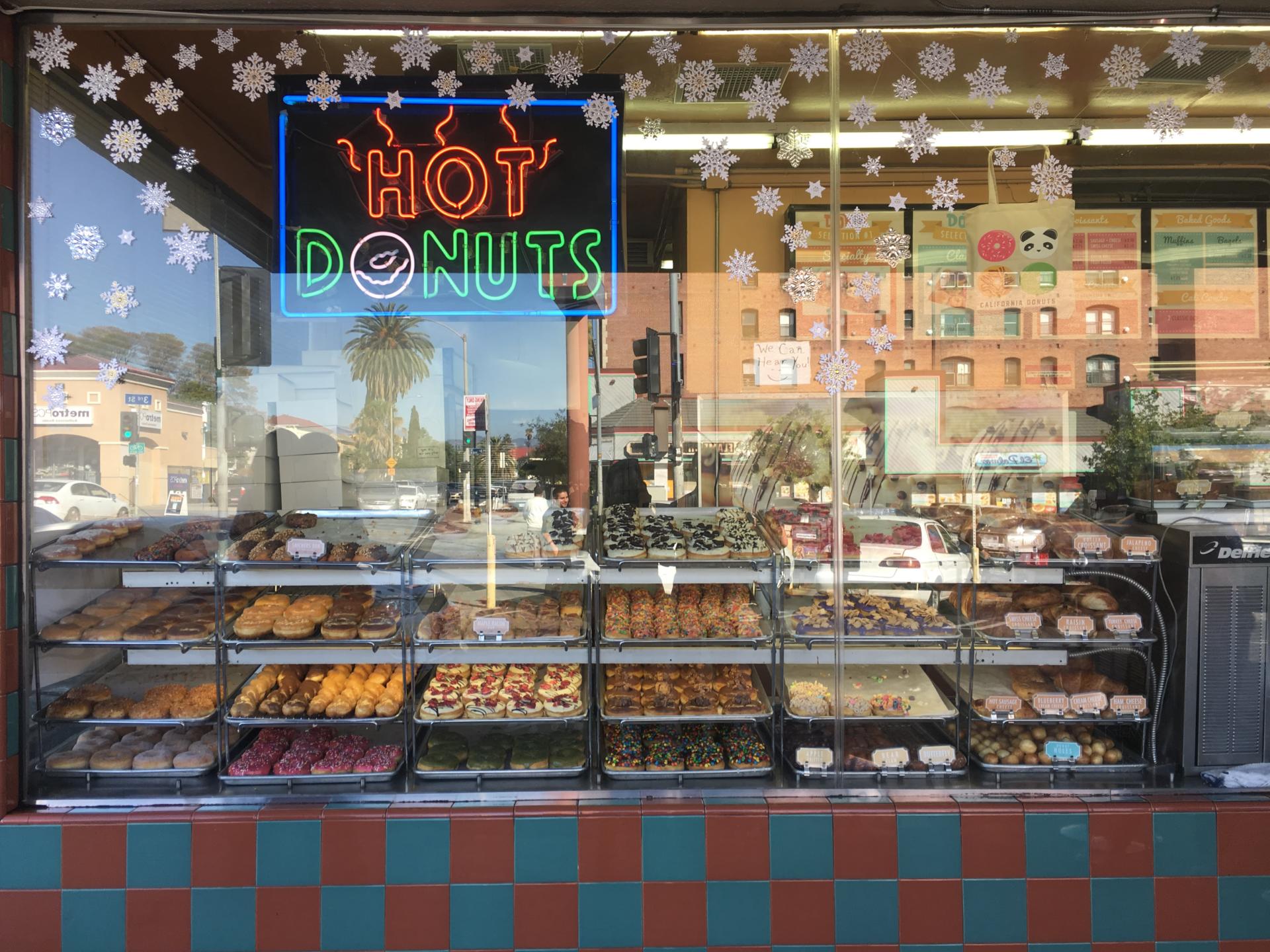 Donut Heaven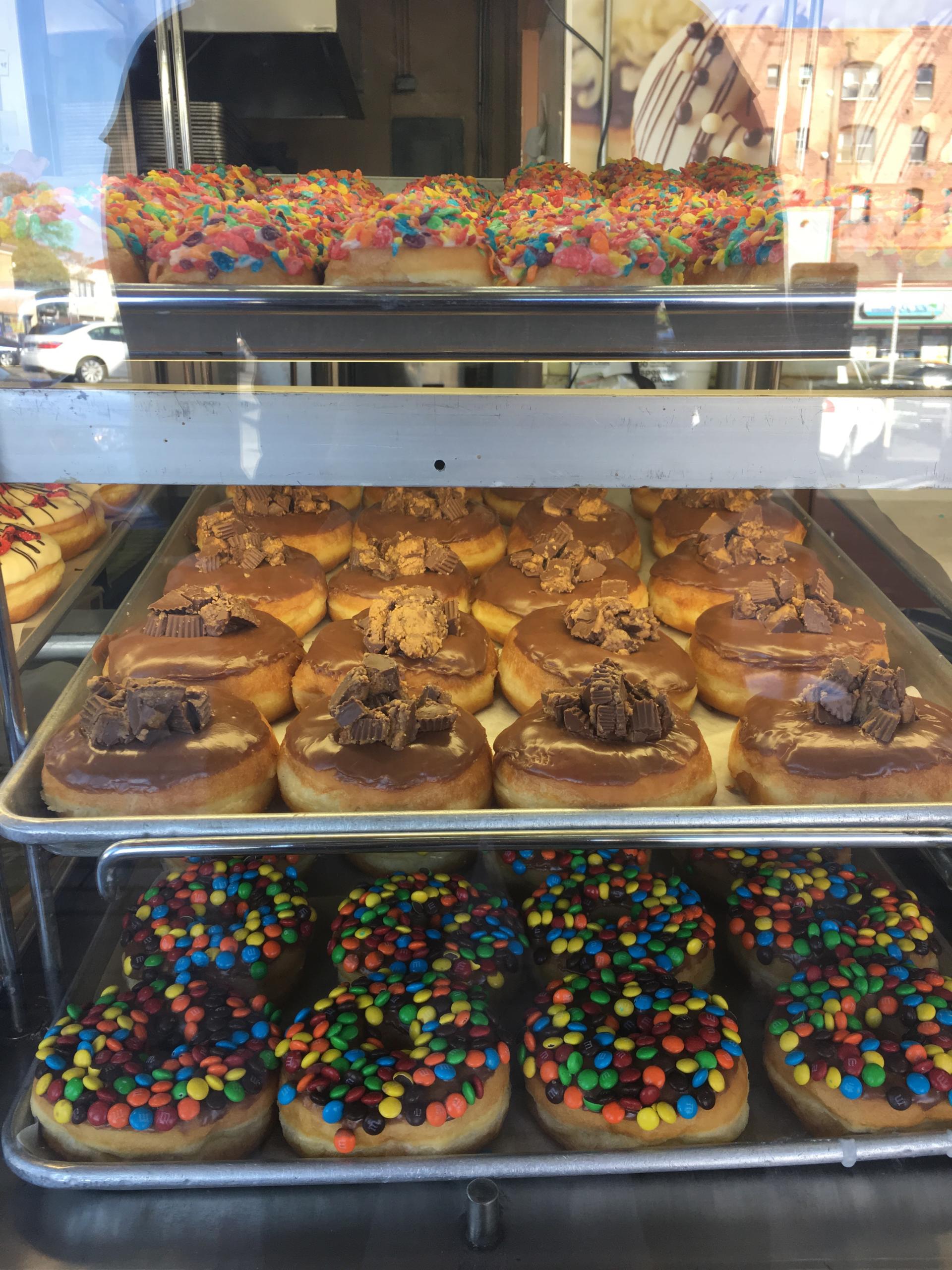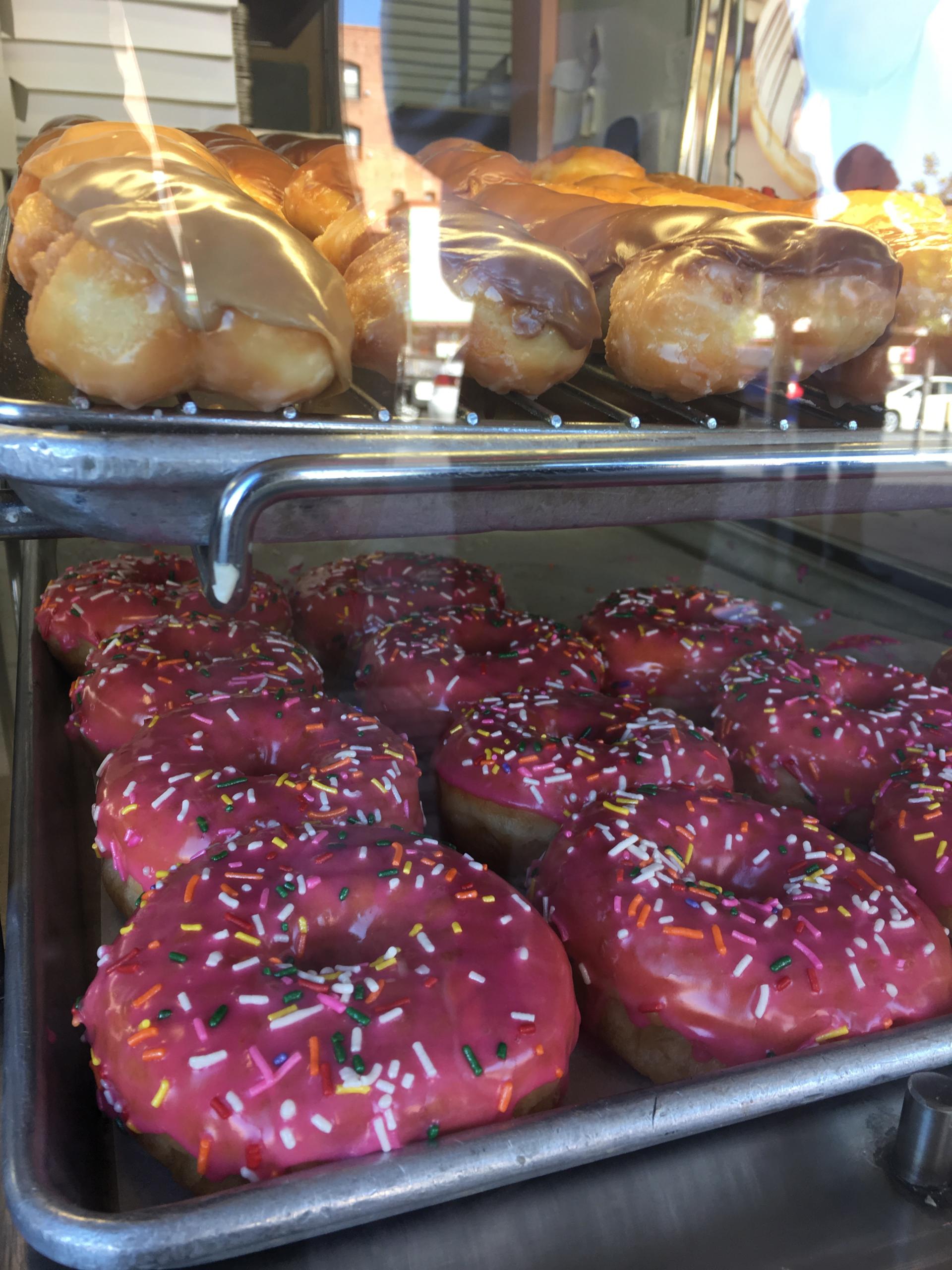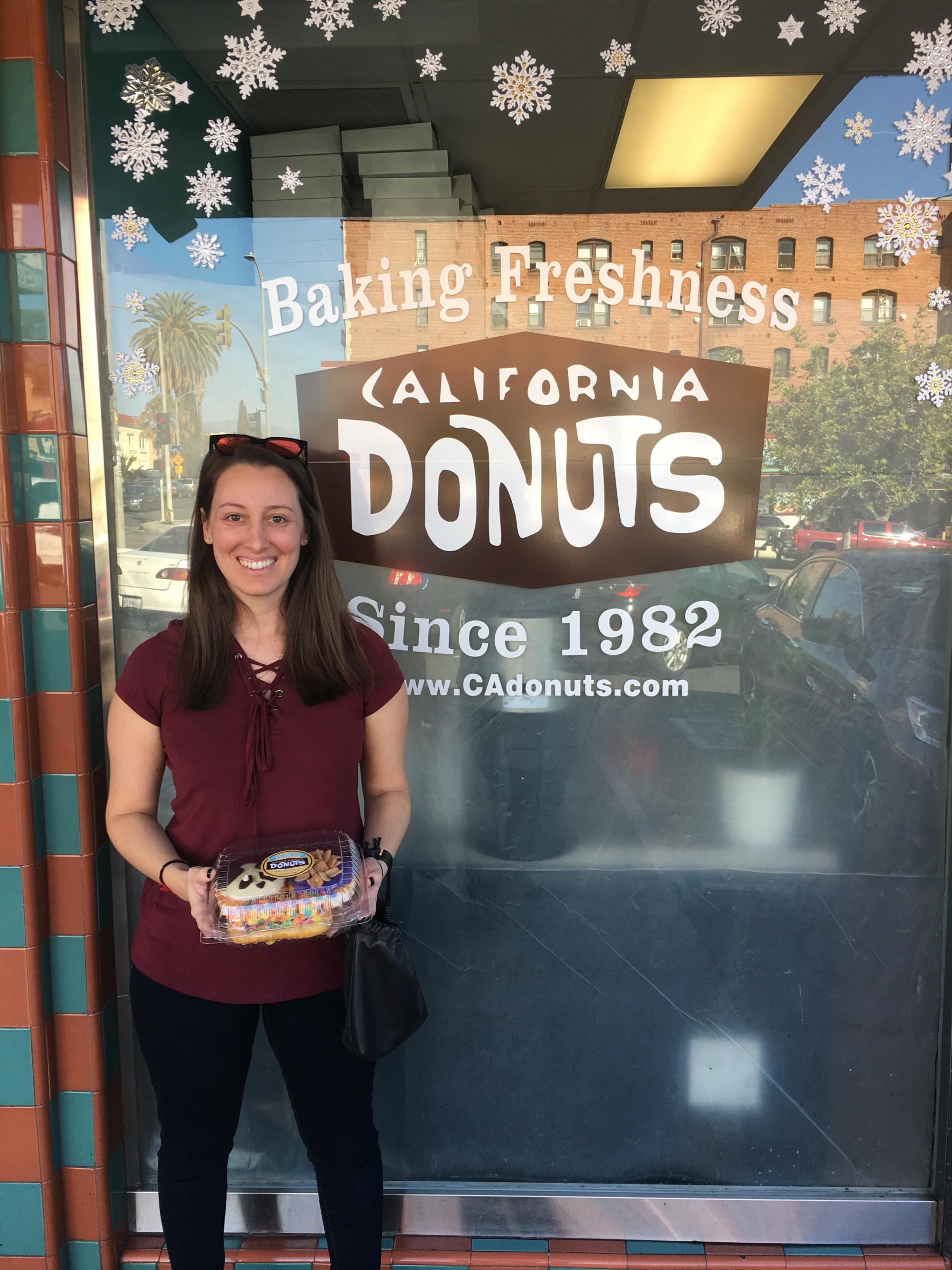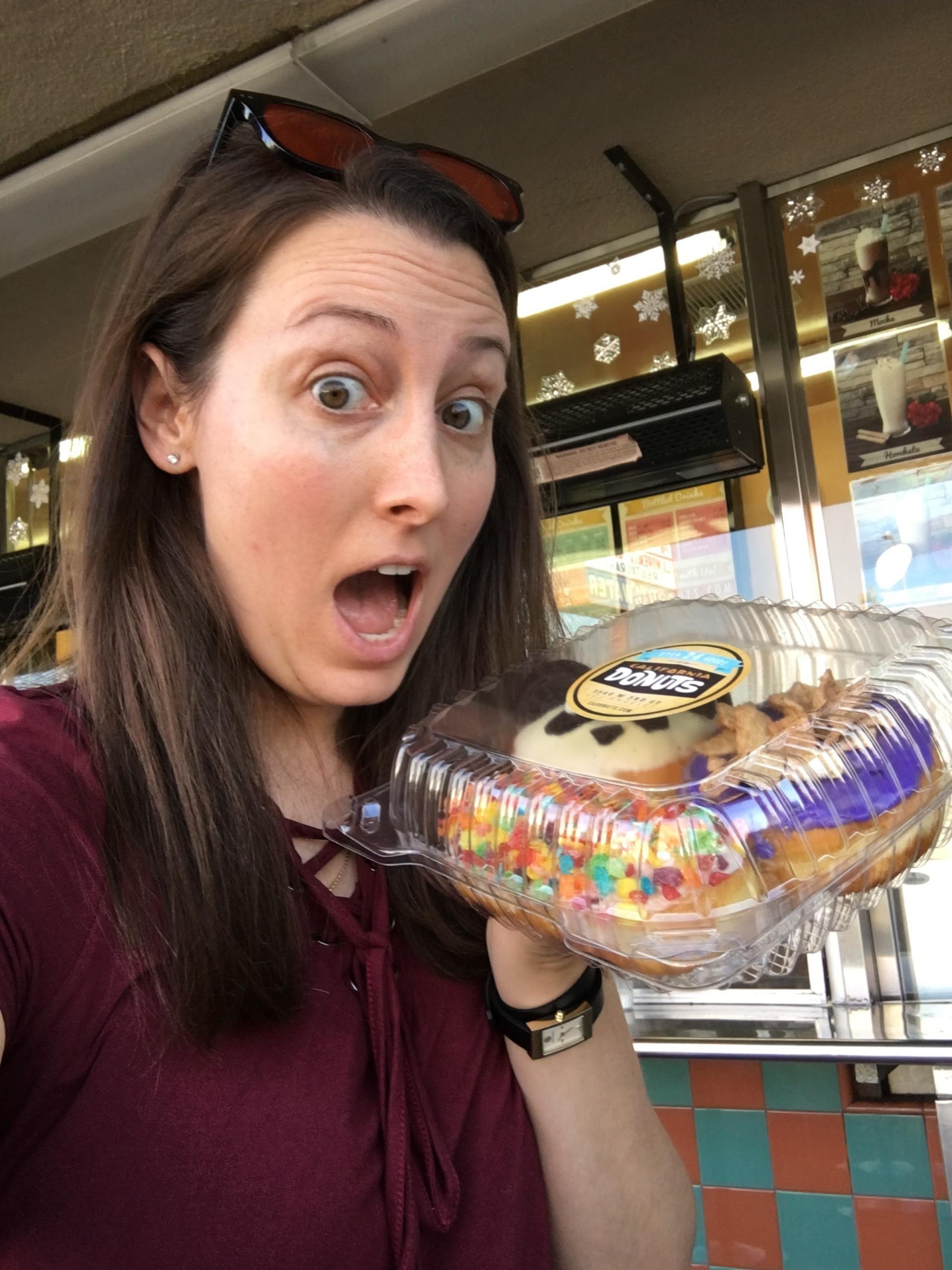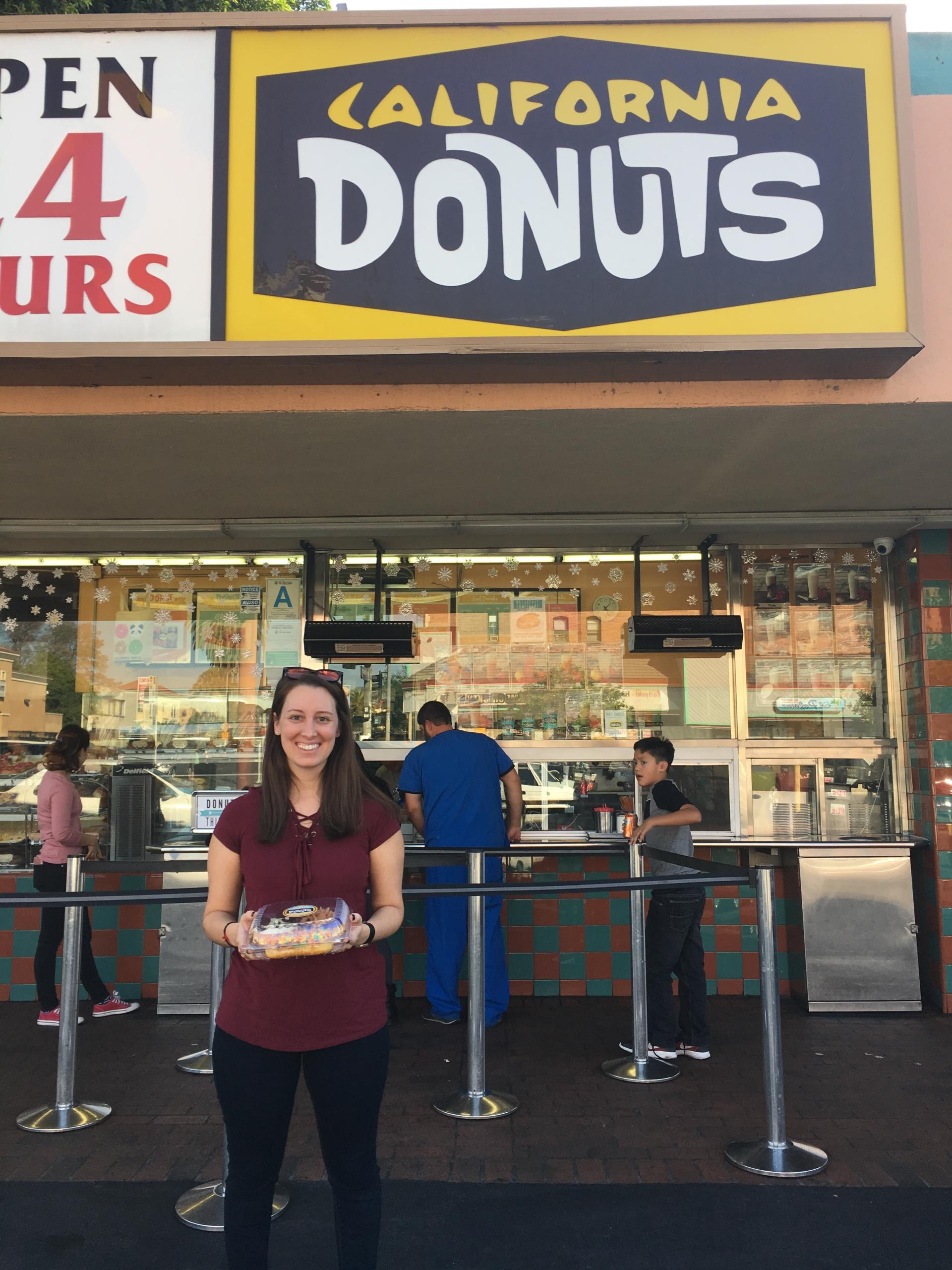 I had heard good things about Fantastic Donuts through the grapevine, so we decided to make a quick stop post-California Donuts. They are also located in Koreatown so it was an easy decision. Back-to-back donuts is never a bad thing!
Fantastic Donuts is located in a mini mall. While they don't have much of an ambiance, they have a LARGE variety of donuts. They serve a selection of classic and specialty filled and un-filled donuts. We went straight for the yeast donuts decorated like little animals. I picked the strawberry iced raspberry filled pig donut (how appropriate), while E selected the blueberry un-filled bear. Both were light and fluffy. I really enjoyed the raspberry filling in mine. Jelly donuts are my favorite!