Ever since getting my iPhone 6s last year, I have had a boring, basic black phone case. No fun at all!
A few weeks ago I decided I needed a change and designed a new custom phone case on CaseApp.com! I chose one of their standard backgrounds, the black marble, and then added text and clipart on top. I decided to add my blog's name, tagline and favorite hashtag, as well as a few donuts, of course! How cute are they?! I couldn't wait for my case to come in the mail!
When it arrived, I immediately popped it on to my phone! I have been using it ever since. The compliments are coming in droves. Even E was impressed when he saw my design! And he is a hard person to impress.
Right now CaseApp is offering What's For Dinner Esq. readers 20% off their purchase with the code ESQXMAS20. A custom phone case would make a great holiday gift!
I am also giving away a custom CaseApp phone case below. Click the Rafflecopter link to enter. The giveaway ends on Thursday, December 15, 2016. Good luck!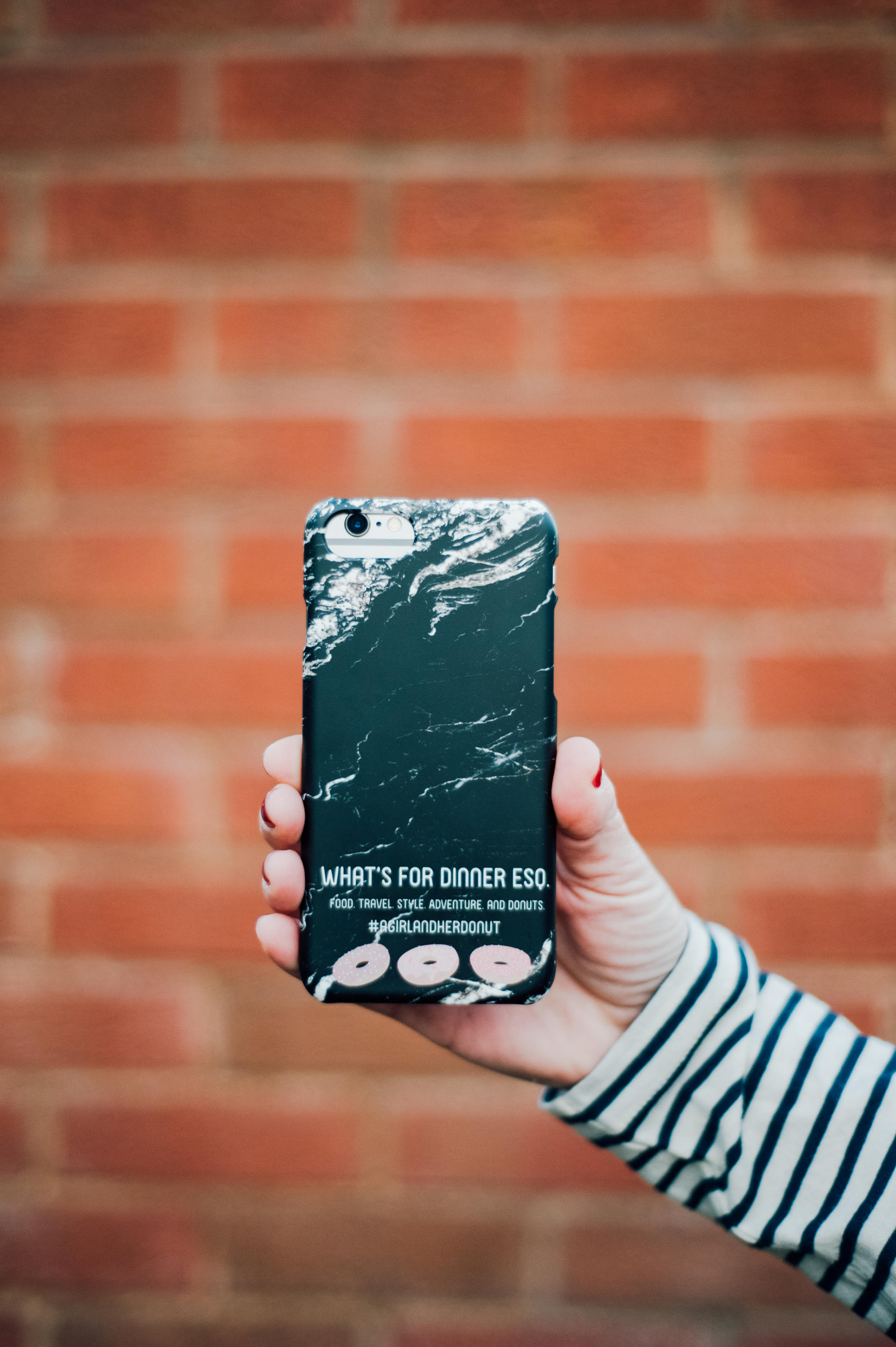 Thank you CaseApp for partnering on this post.