I don't know about you, but I love designer labels. Chanel, Saint Laurent, Louis Vuitton, Goyard, Givenchy, Gucci. I love them all. Unfortunately, they are just too expensive at the moment.
One day, I was scouring Etsy for gift ideas when I stumbled upon Old Soul 50. Ashley, of Old Soul 50, re-purposes vintage designer label buttons into jewelry. I found a simple vintage Chanel necklace and immediately clicked the purchase button. At $79.00, it was a steal! I knew it would become a wardrobe staple. It is such a classic piece and can be dressed up or down. You can see it HERE with my favorite pair of jeans. I love pairing vintage pieces with modern outfits and silhouettes.
Speaking of modern outfits and silhouettes, lately, I have been ALL about the mini skirt. I have picked up a few cute ones at J.Crew, Gap and Superdry over the last couple months. It has been nice to wear them with a sweater, tights and booties! As soon J.Crew released this skirt I was DYING to have it. Thankfully, I had enough self restraint to wait for it to go on sale. It is one of my favorite purchases of the season. I have been wearing it with ivory, grey, navy and black.  Here, I paired it with my new classic ivory sweater from Shein, my furry coat, black heeled booties, and my new black velvet bag from Shein.
In addition to my new Old Soul 50 pieces, I also added my new black and gold Marc Bale Watch and my gold Skinny Roman Empress Bangle from The Peach Box. I have been wearing them every day since they arrived. They are both such classic everyday pieces. And right now, through January 31, 2017, The Peach Box is offering What's For Dinner Esq. readers 15% off with the code WHATSFORDINNERESQ.
Shop the post below and check out my GIVEAWAY on Instagram HERE!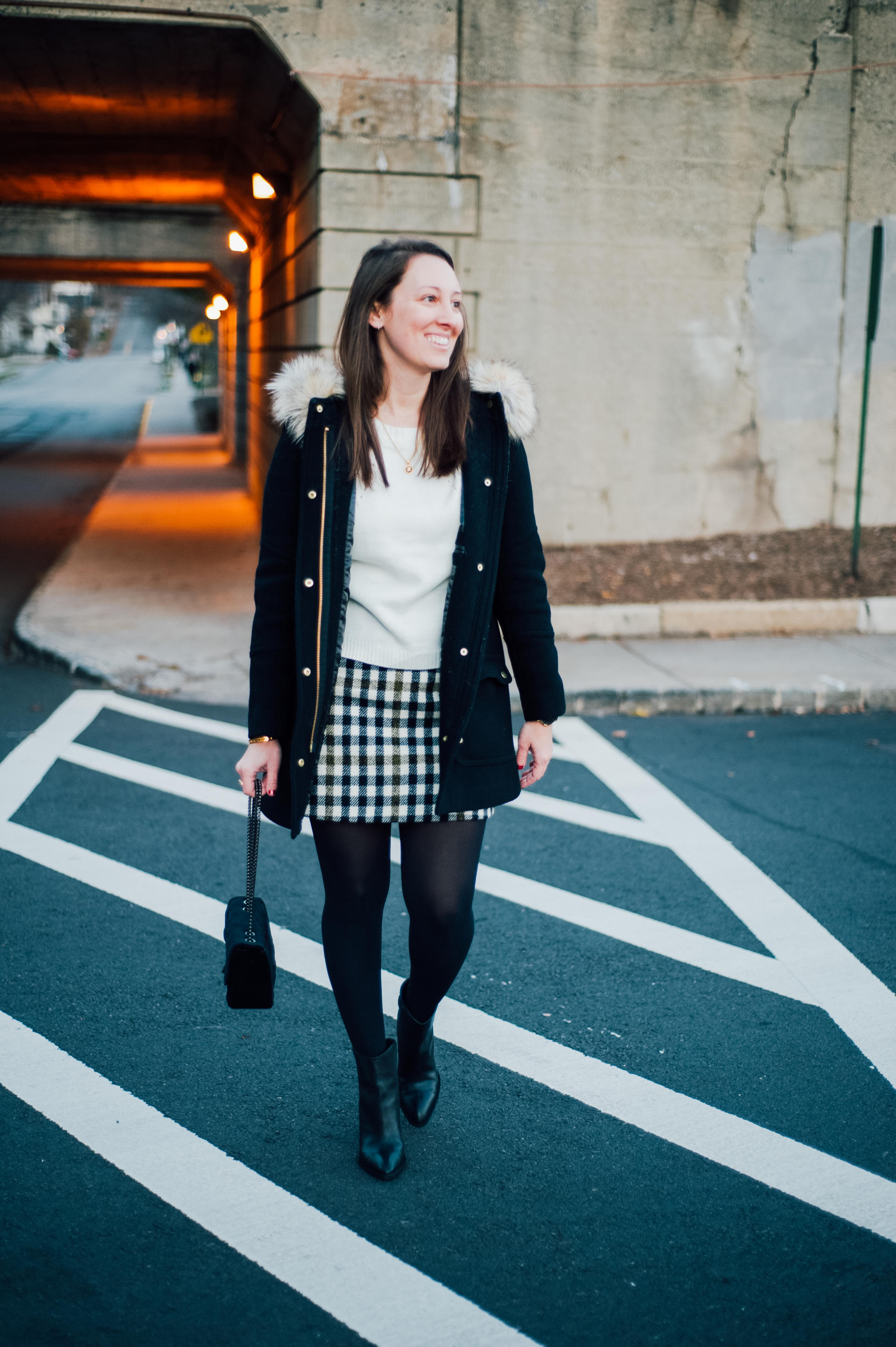 Sweater: Shein (c/o), Bag: Shein (c/o), Skirt: J.Crew, Coat: J.Crew, Shoes: Vince (old, similar HERE), Necklace: Old Soul 50 (c/o), Ring: Old Soul 50 (c/o, CHECK OUT MY GIVEAWAY ON INSTAGRAM), Watch: Marc Bale (c/o, The Peach Box, Use Code WHATSFORDINNERESQ for 15% Off Through 1/31/2017), Bracelet: The Peach Box (c/o, Use Code WHATSFORDINNERESQ for 15% Off Through 1/31/2017)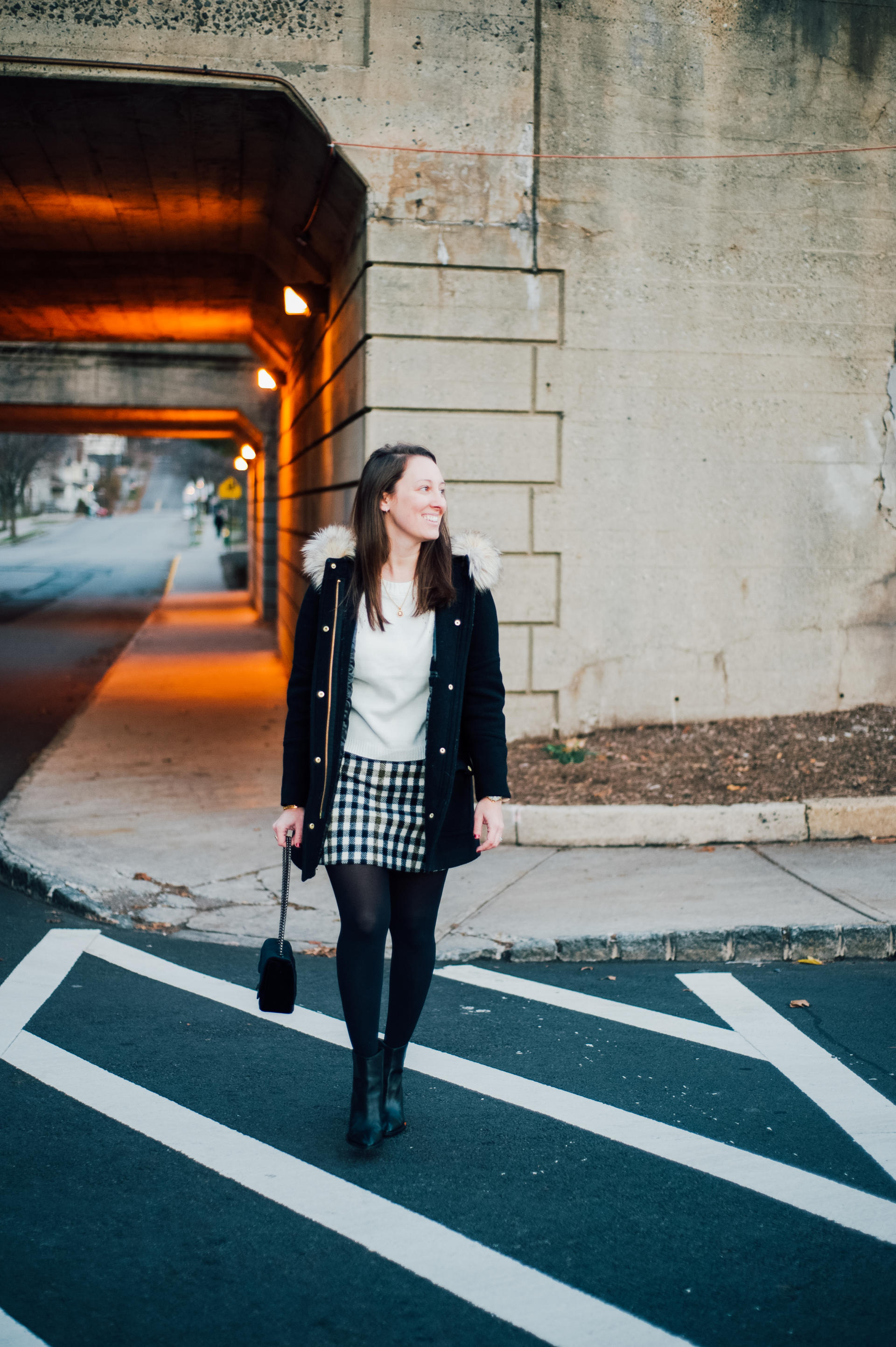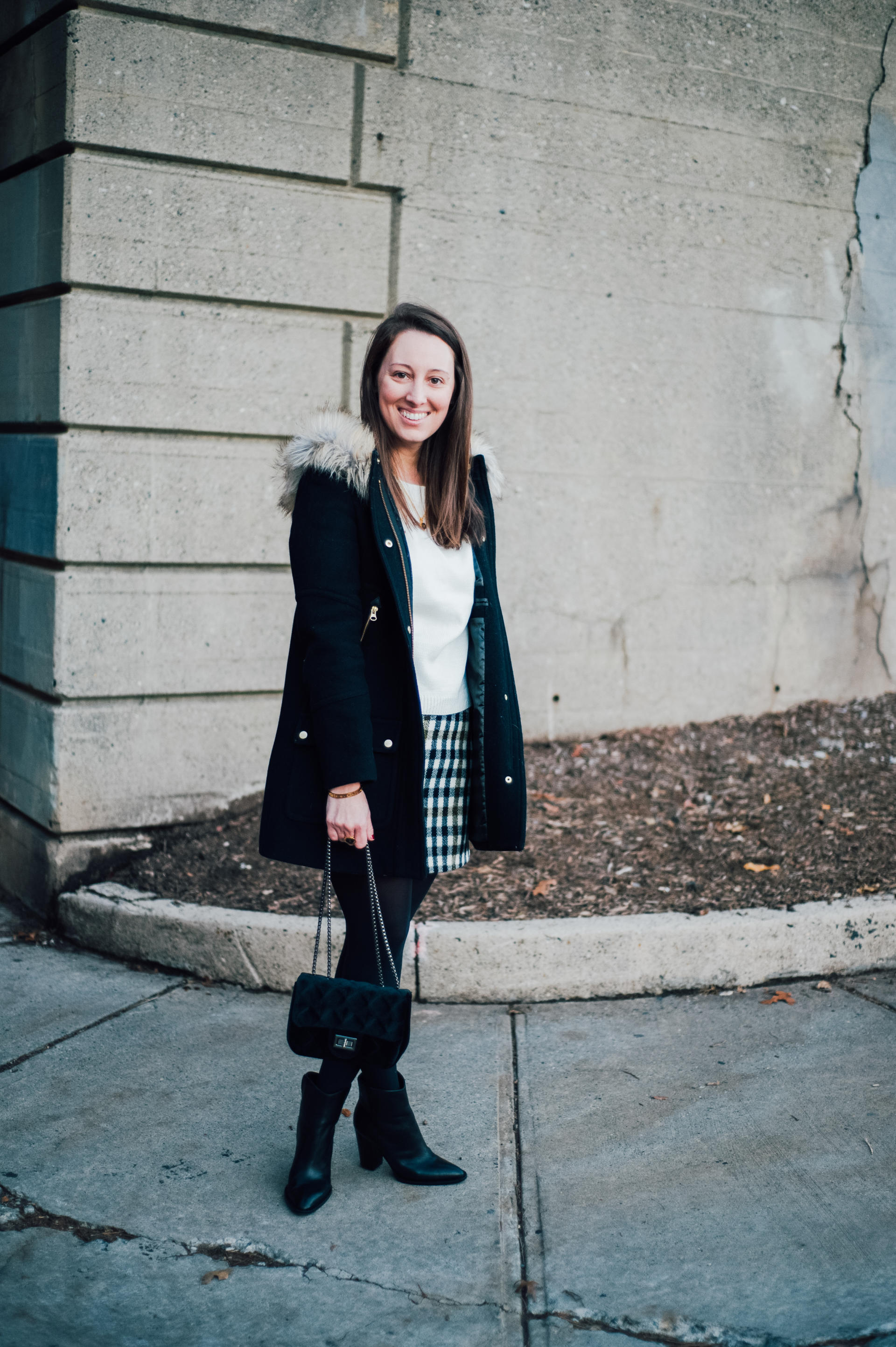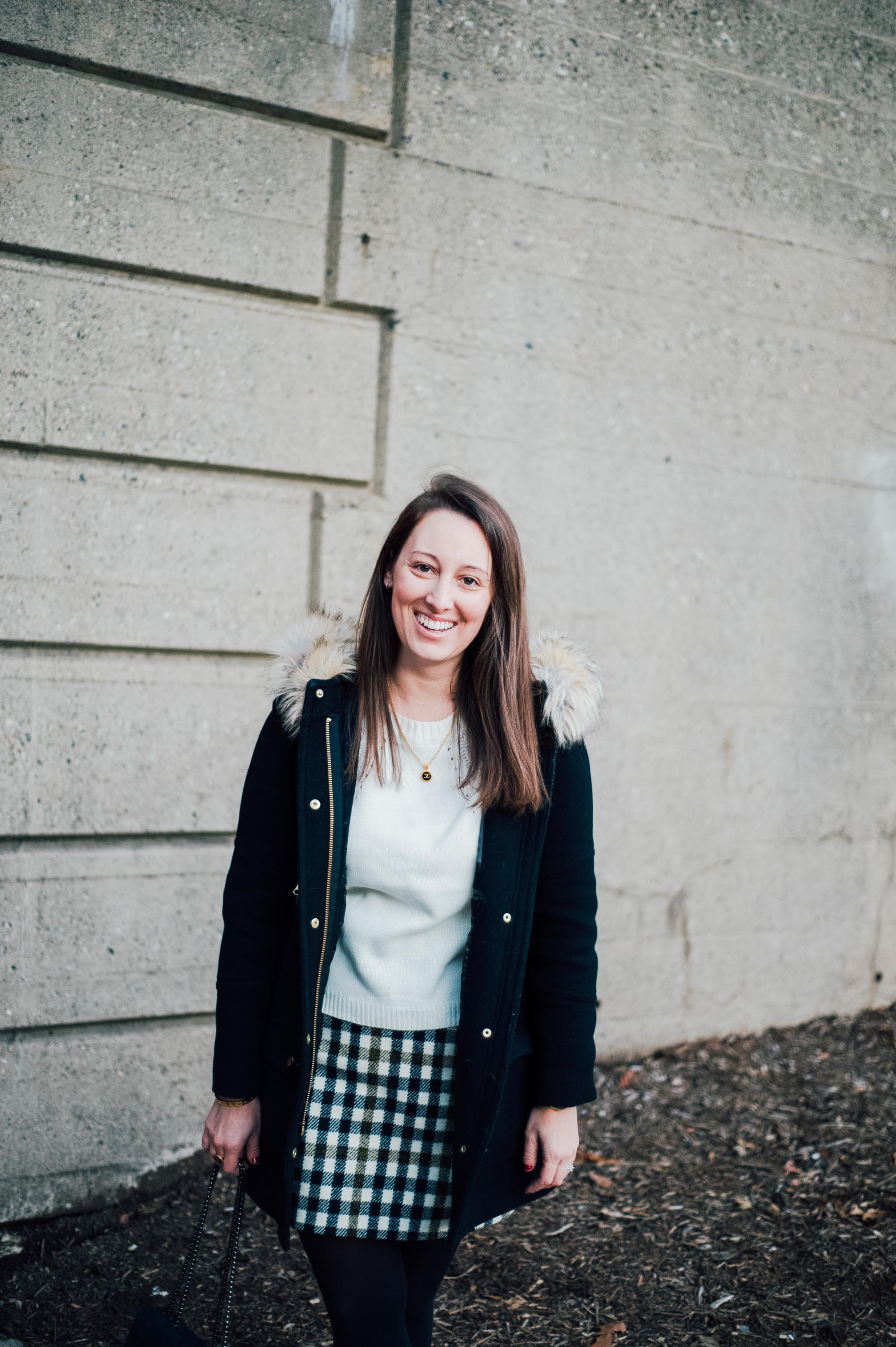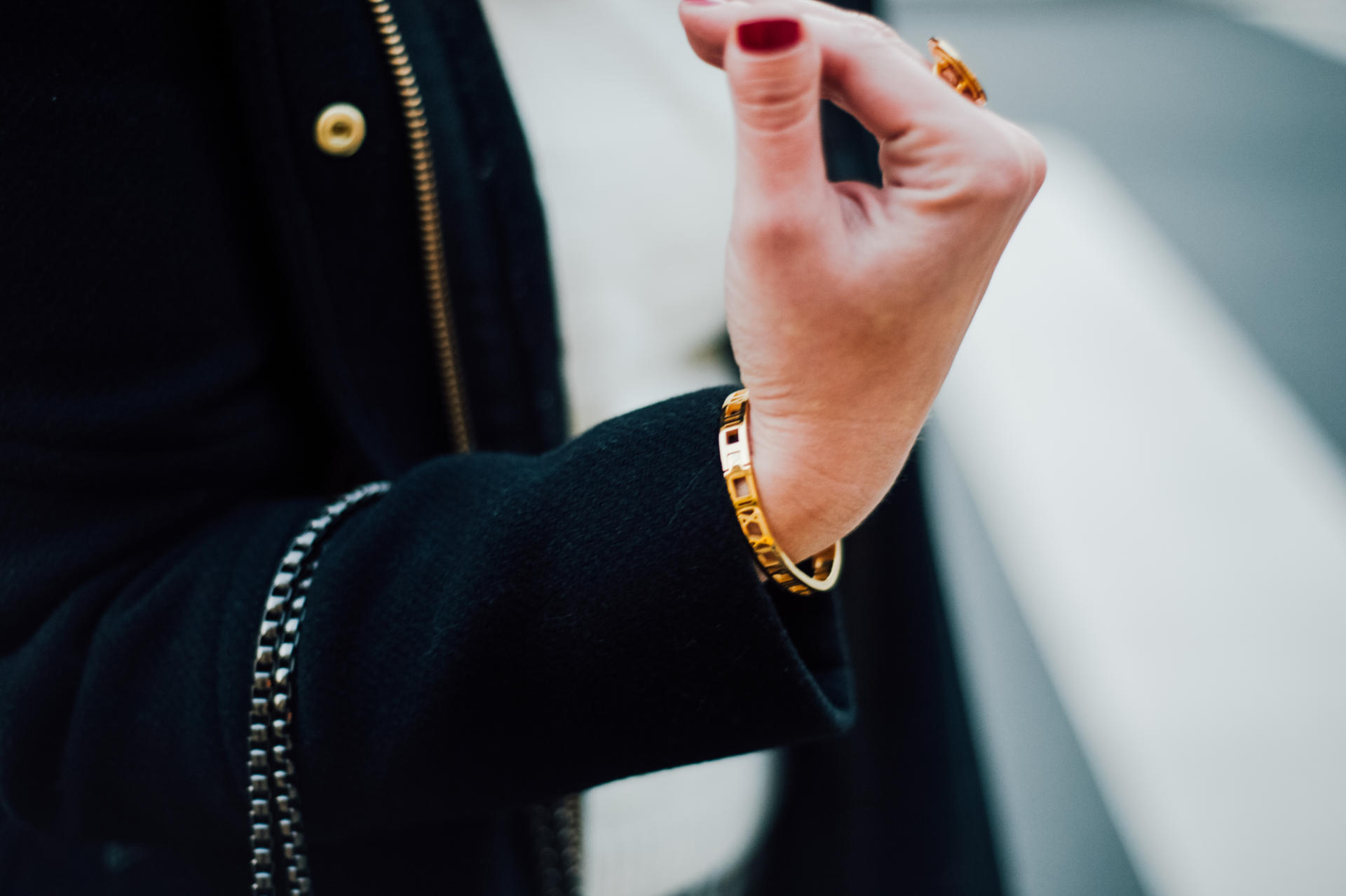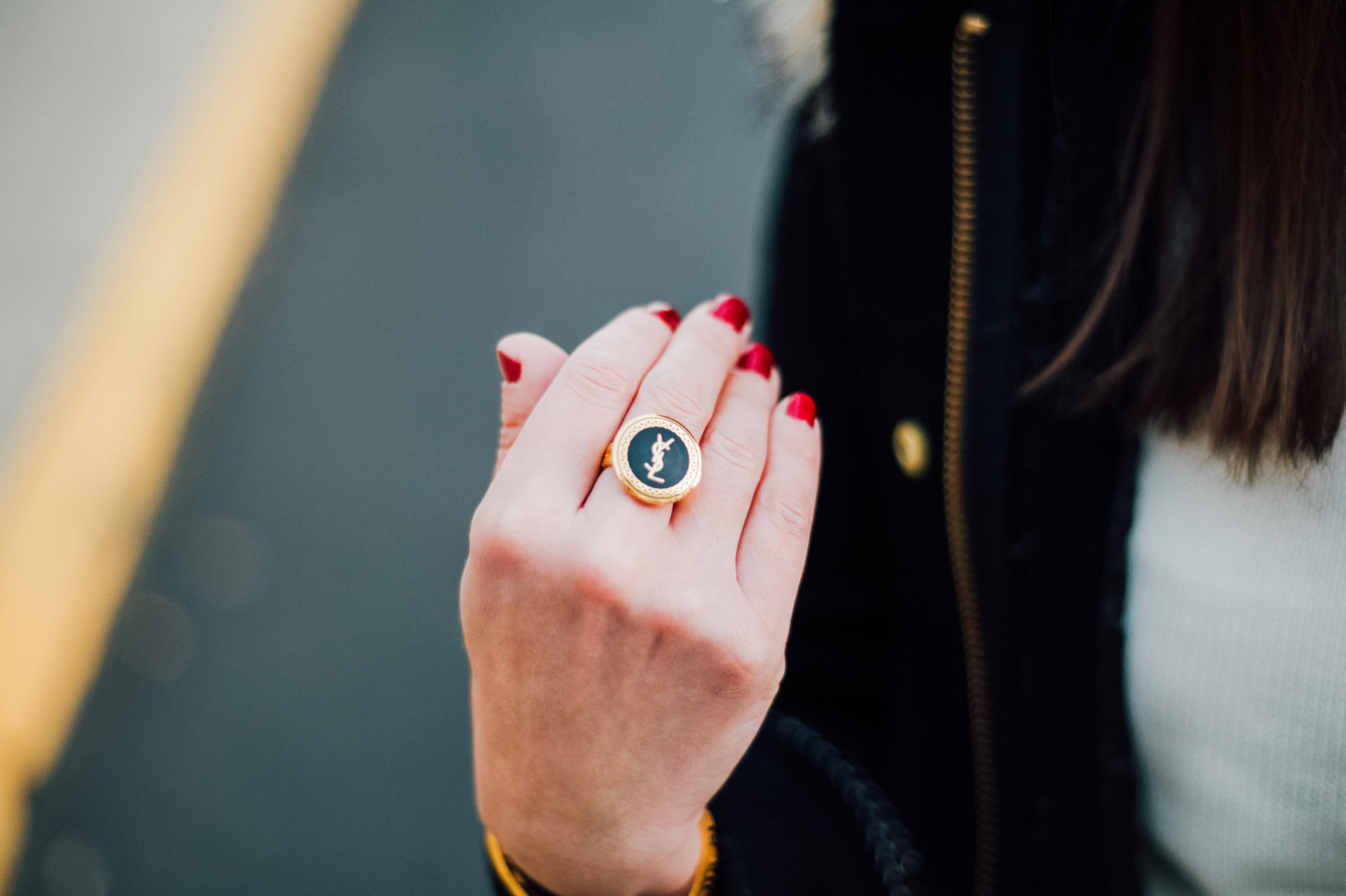 ENTER TO WIN ME ON INSTAGRAM!!!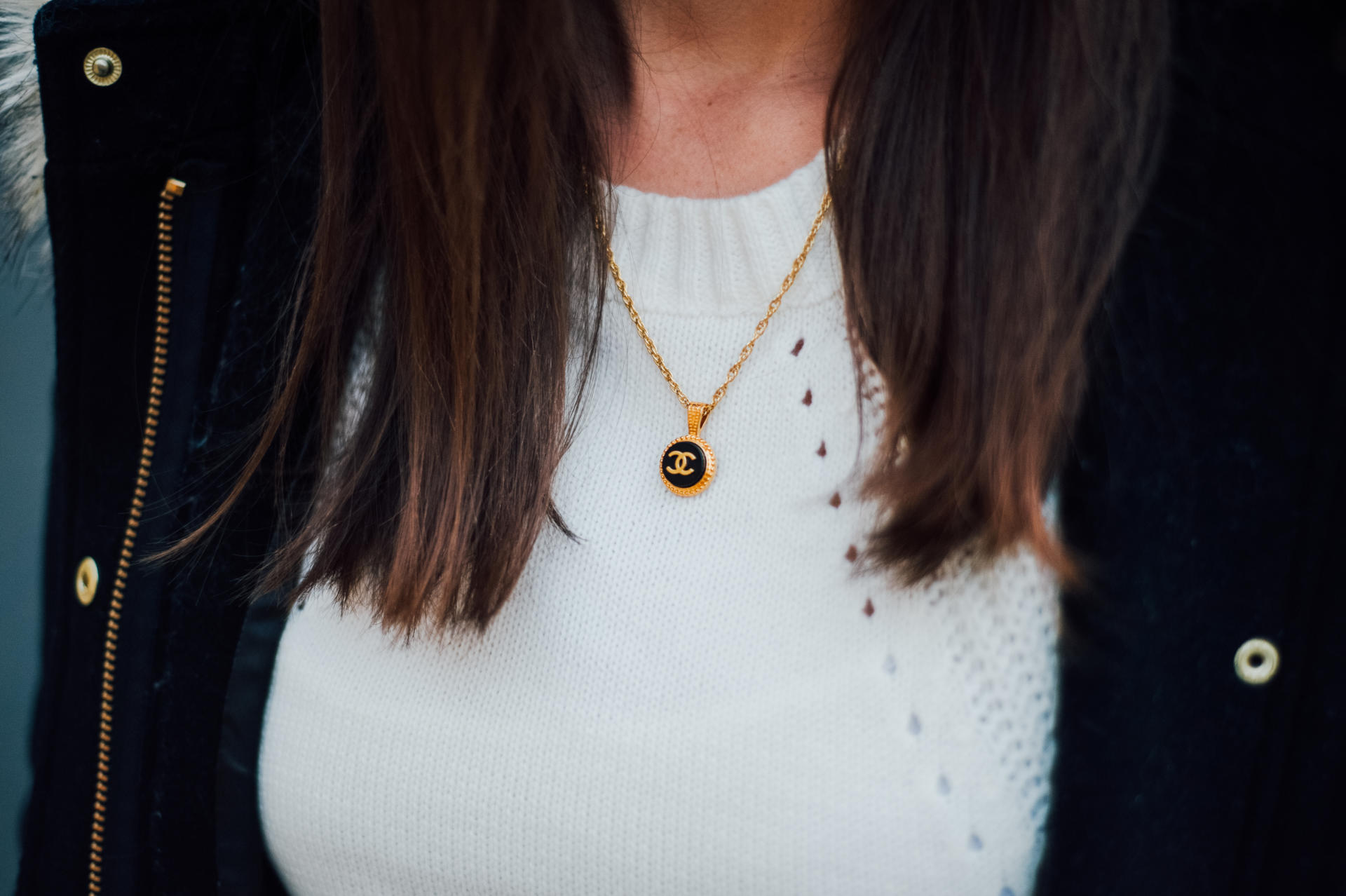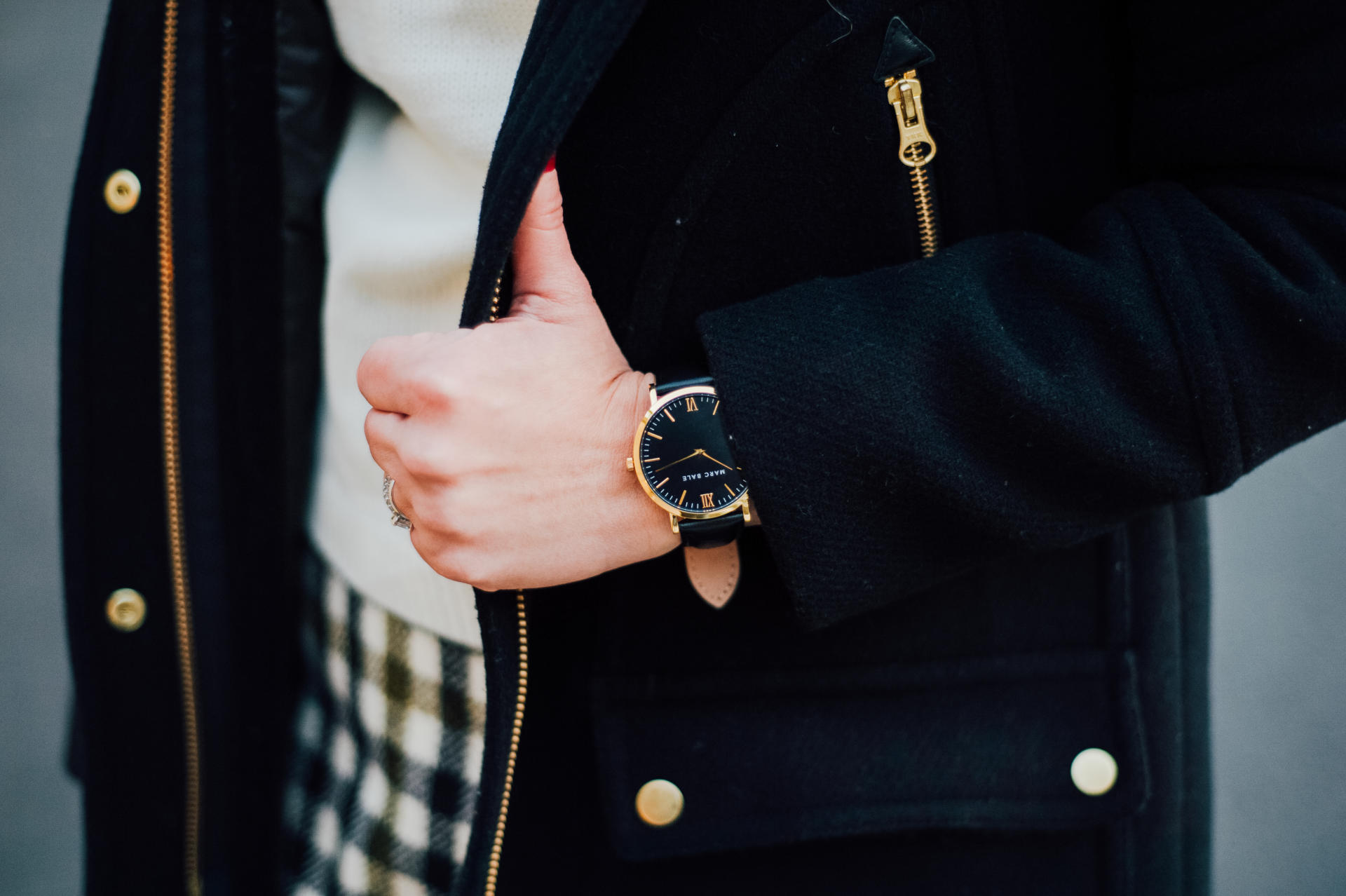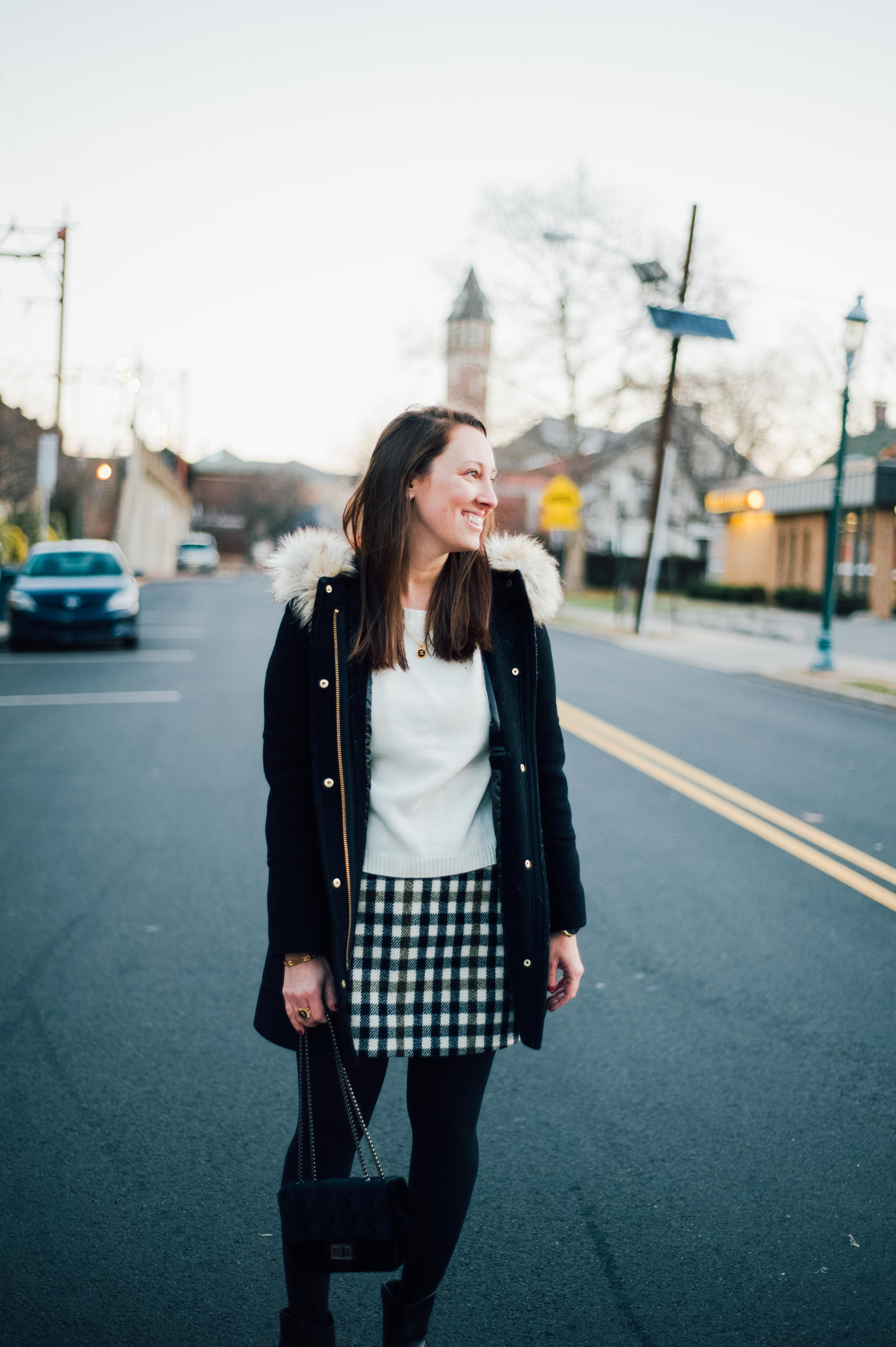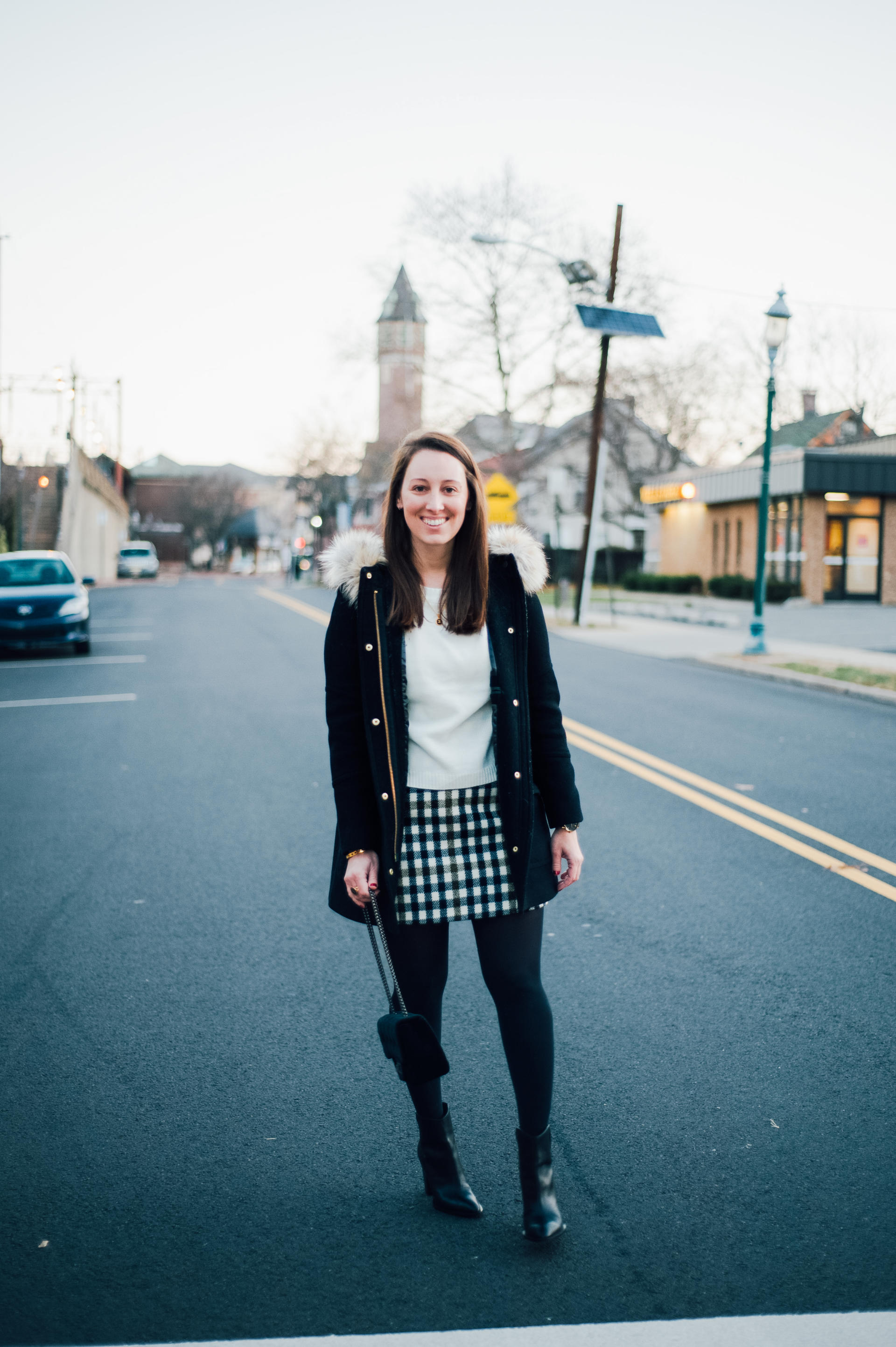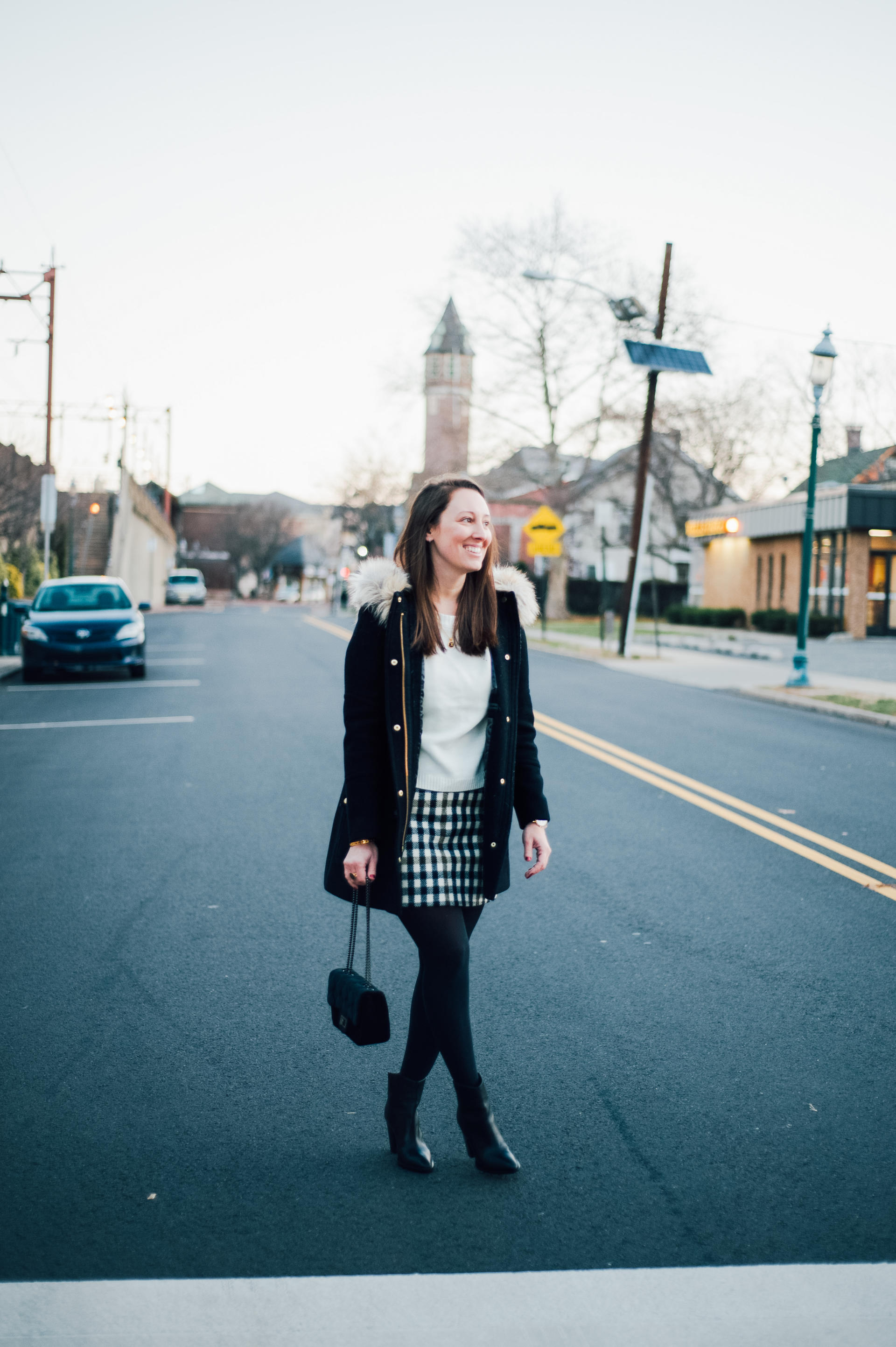 Thank you Old Soul 50, The Peach Box and Shein for partnering on this post.