The holidays are a time to spend celebrating with family and friends. No celebration or party is complete without a little bubbly. Our FAVORITE bubbly is La Marca Prosecco! It is fizzy, delicious, and pairs well with fruit juices for cocktails! It is sold at a very reasonable price point, and is available at most liquor stores. And with that baby blue labeling, the bottle is so pretty!
Ilona, of Truffles and Tassels, and I decided to throw a little party to celebrate our respective holidays together. Of course we had to pop a few bottles of La Marca! Ilona and her husband had just picked up their Christmas tree, so their entire apartment smelled of pine. It was DIVINE! We had planned to wear our ugly sweaters, but ended up matching accidentally with our skirts! Great minds think alike. We all had such a great time!
I cannot wait to celebrate New Years Eve in Vermont with E and friends with a bottle of La Marca Prosecco!
Happy New Year to you, and I wish for everyone that 2017 kicks 2016's butt!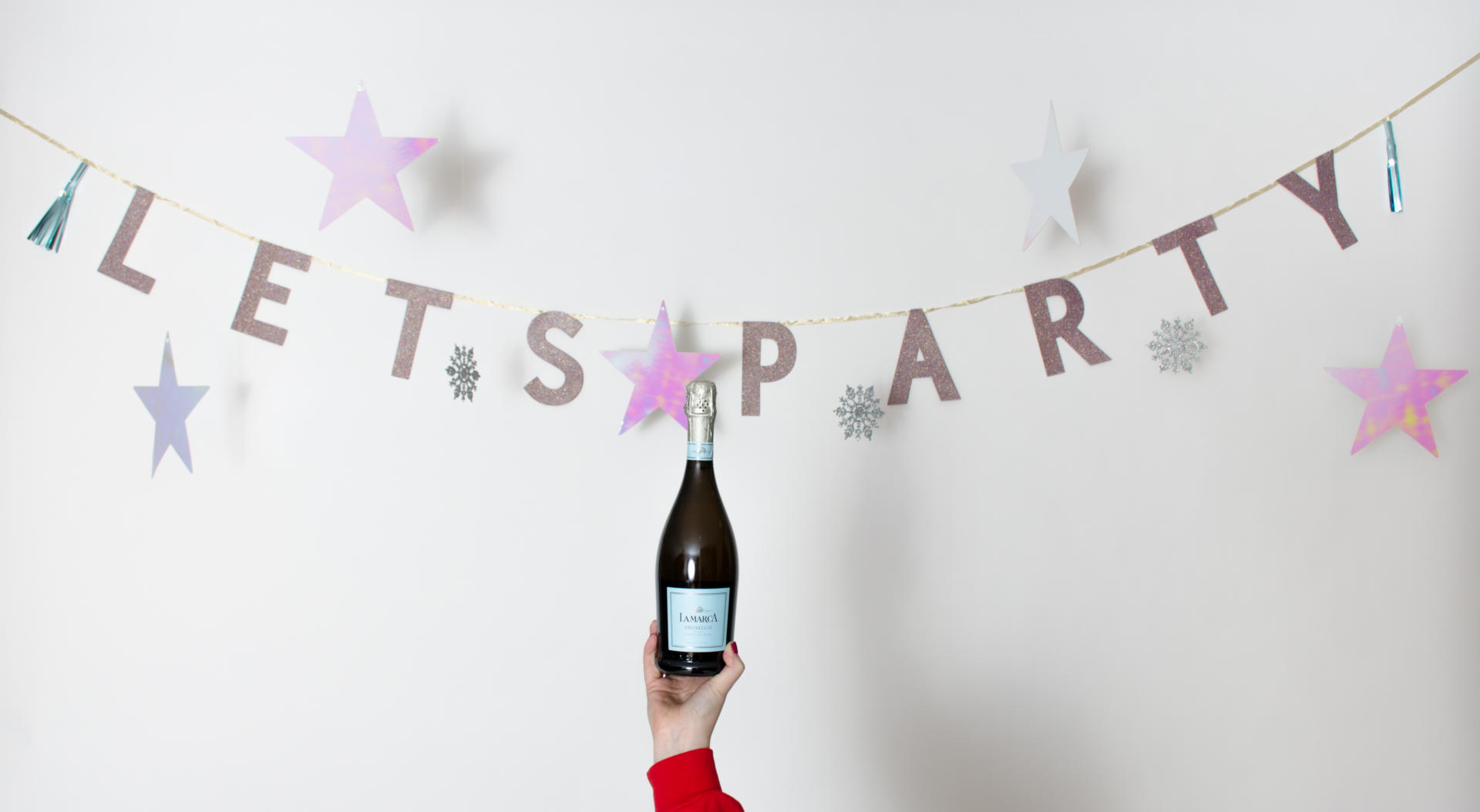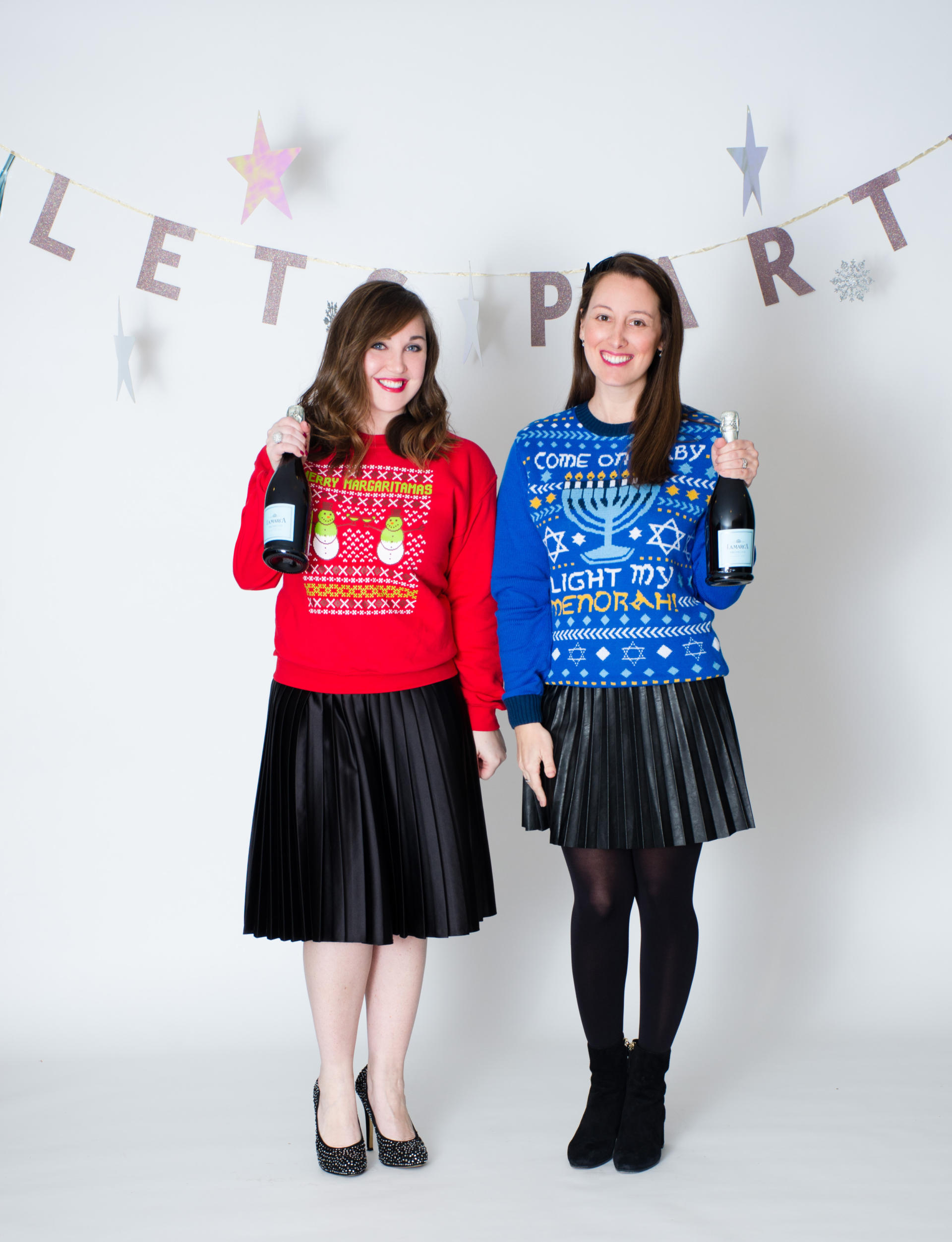 Ilona: Check Out Truffles and Tassels
Jessica: Sweater: Amazon
, Skirt: J.Crew (ON SALE!!), Shoes: M.Gemi, Headband: Irresistible Me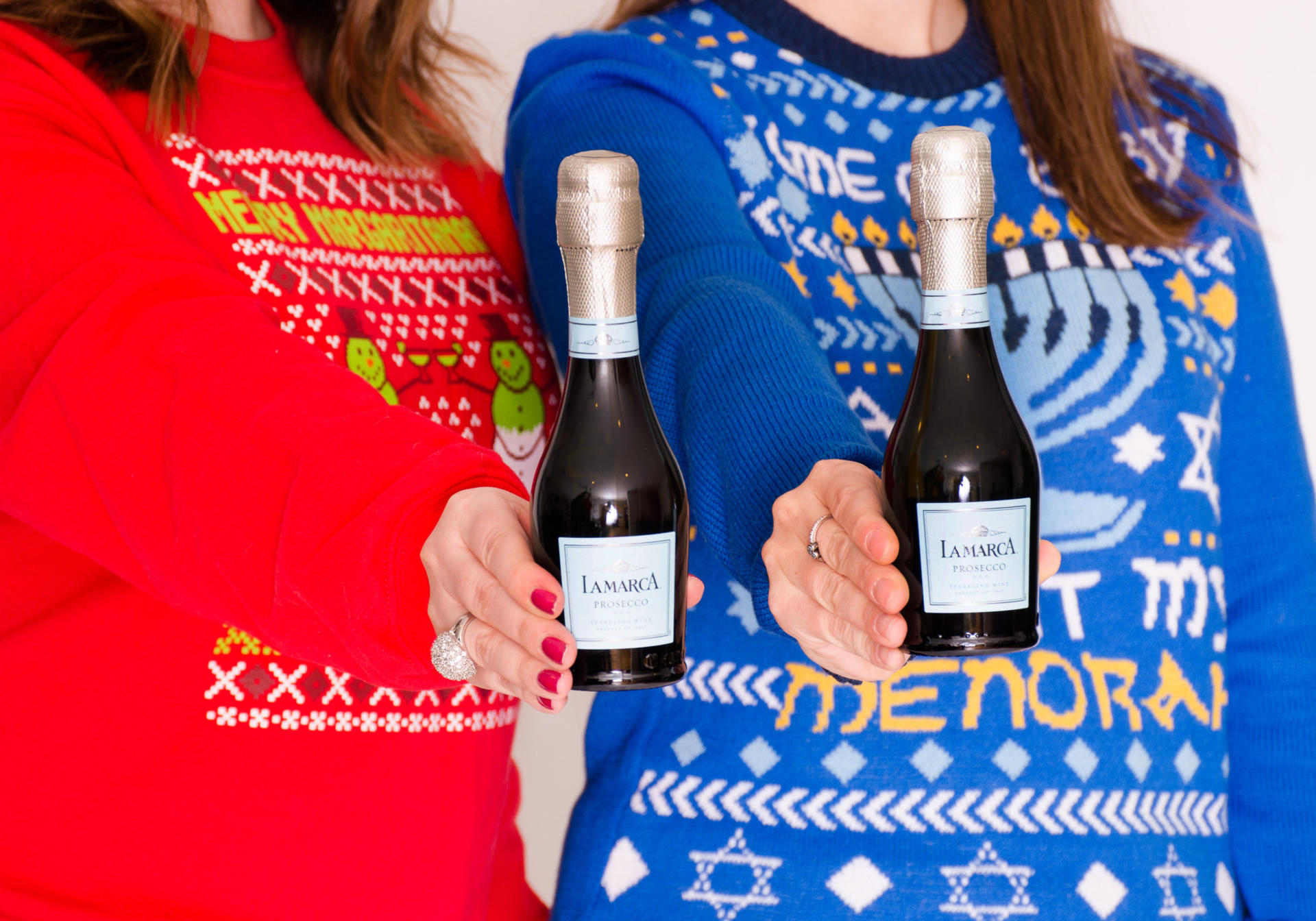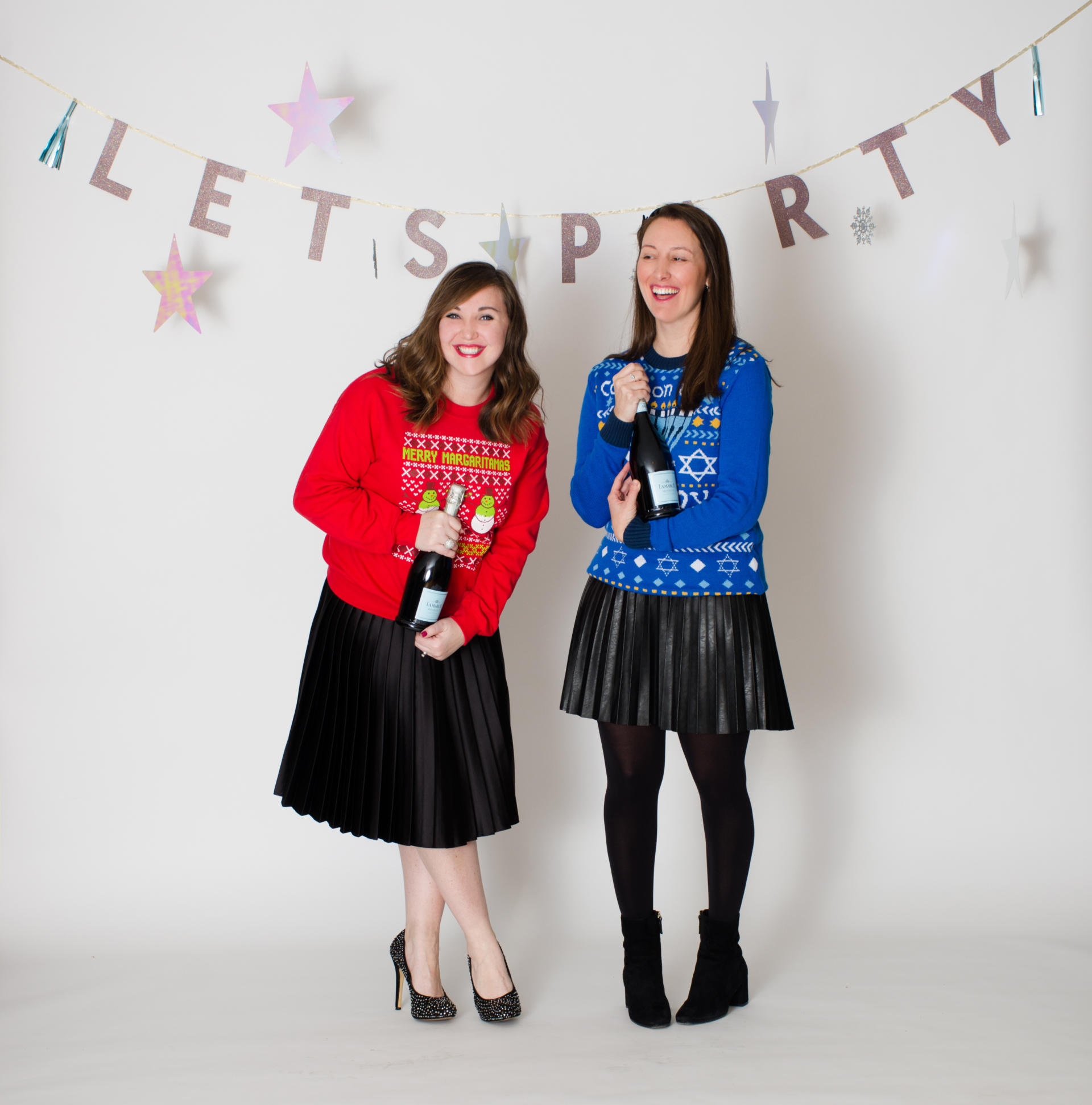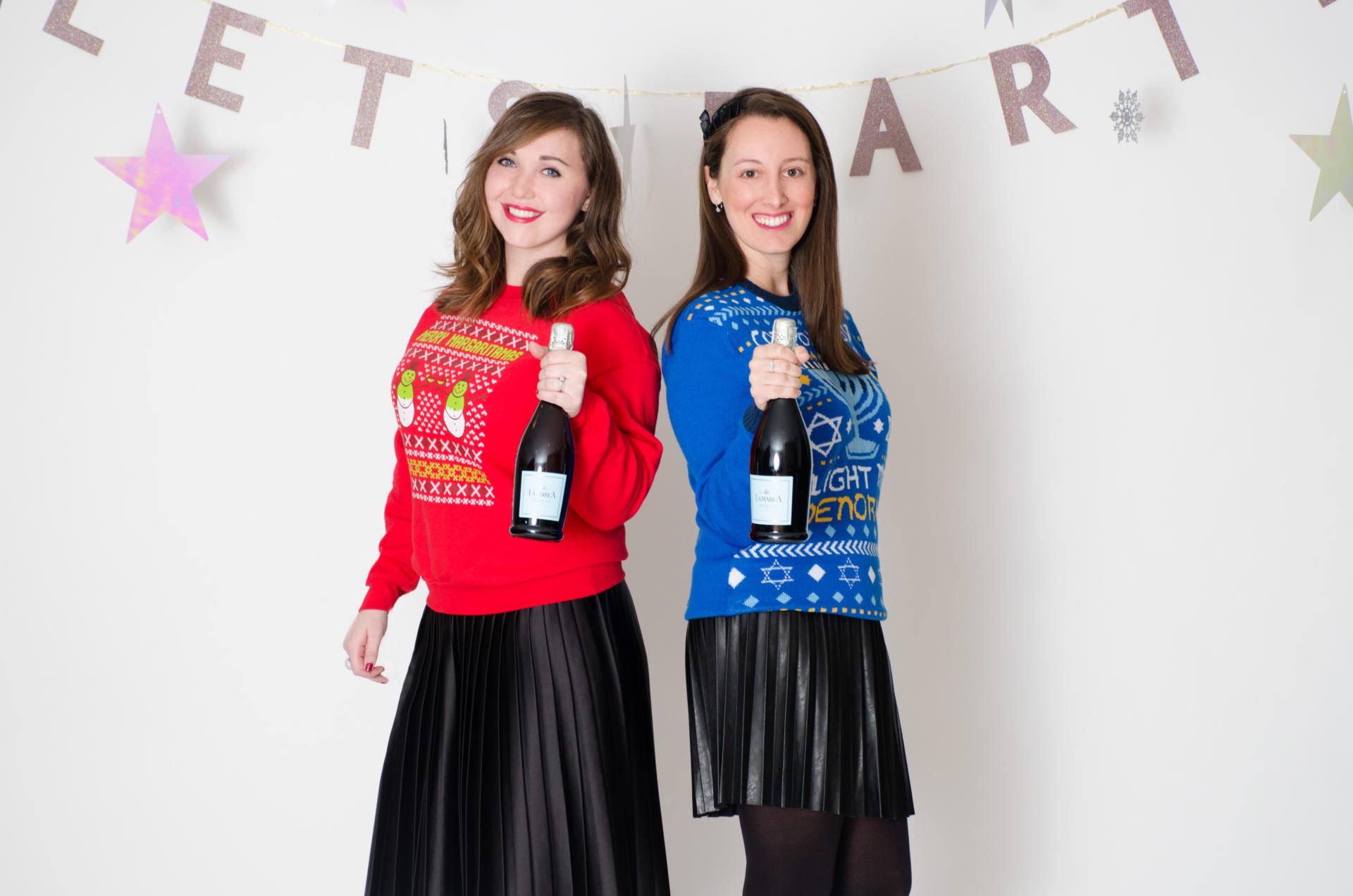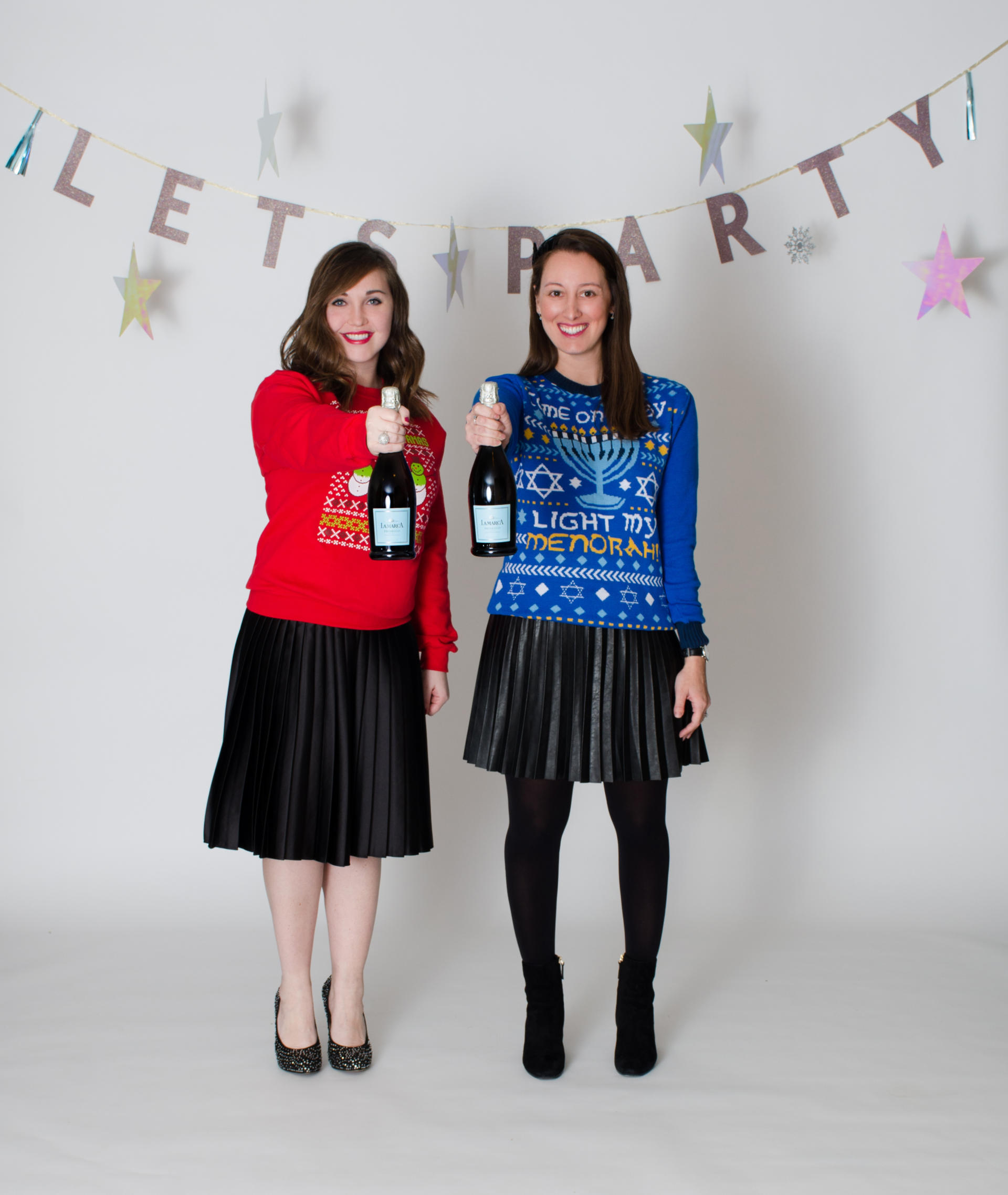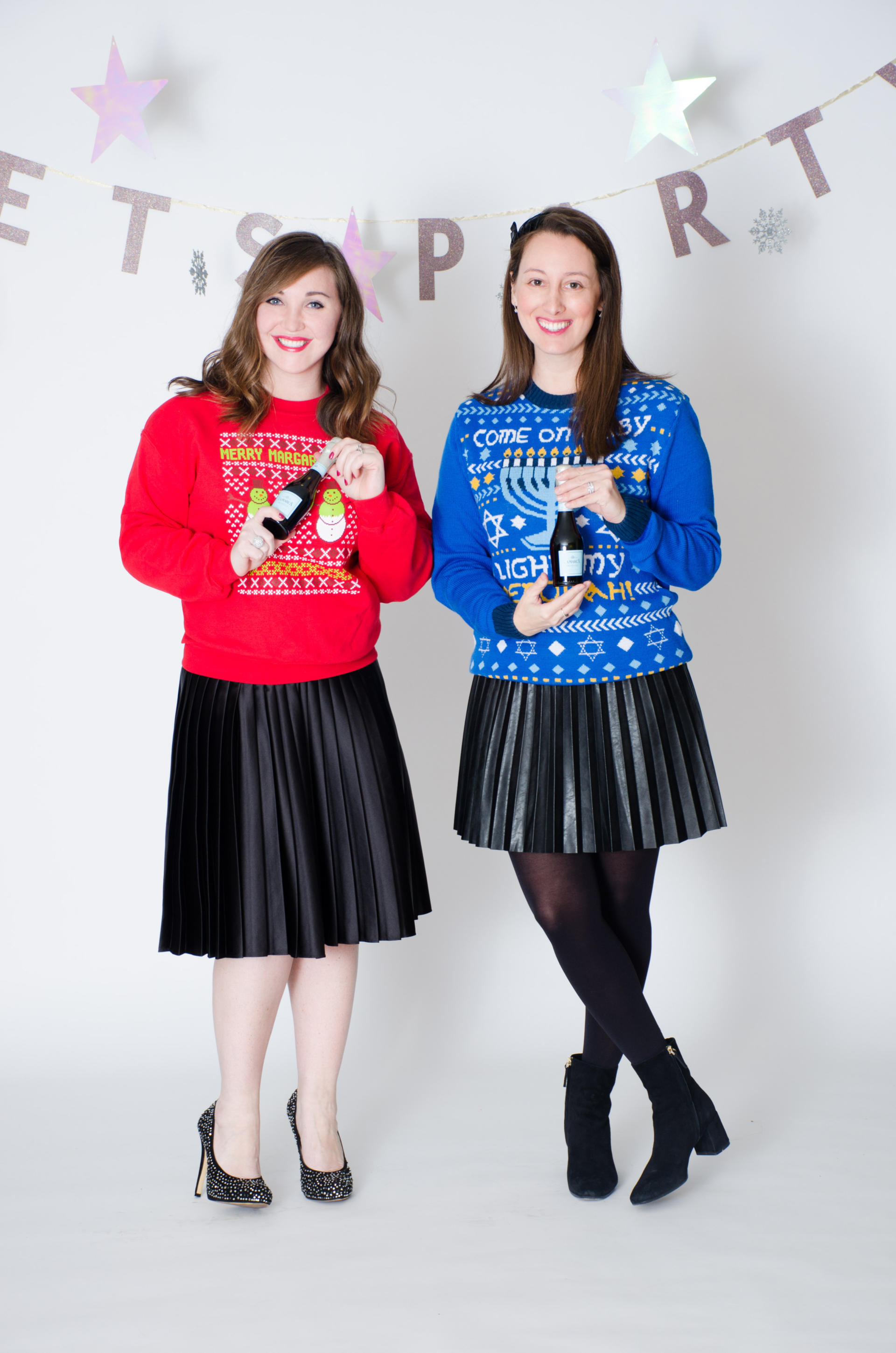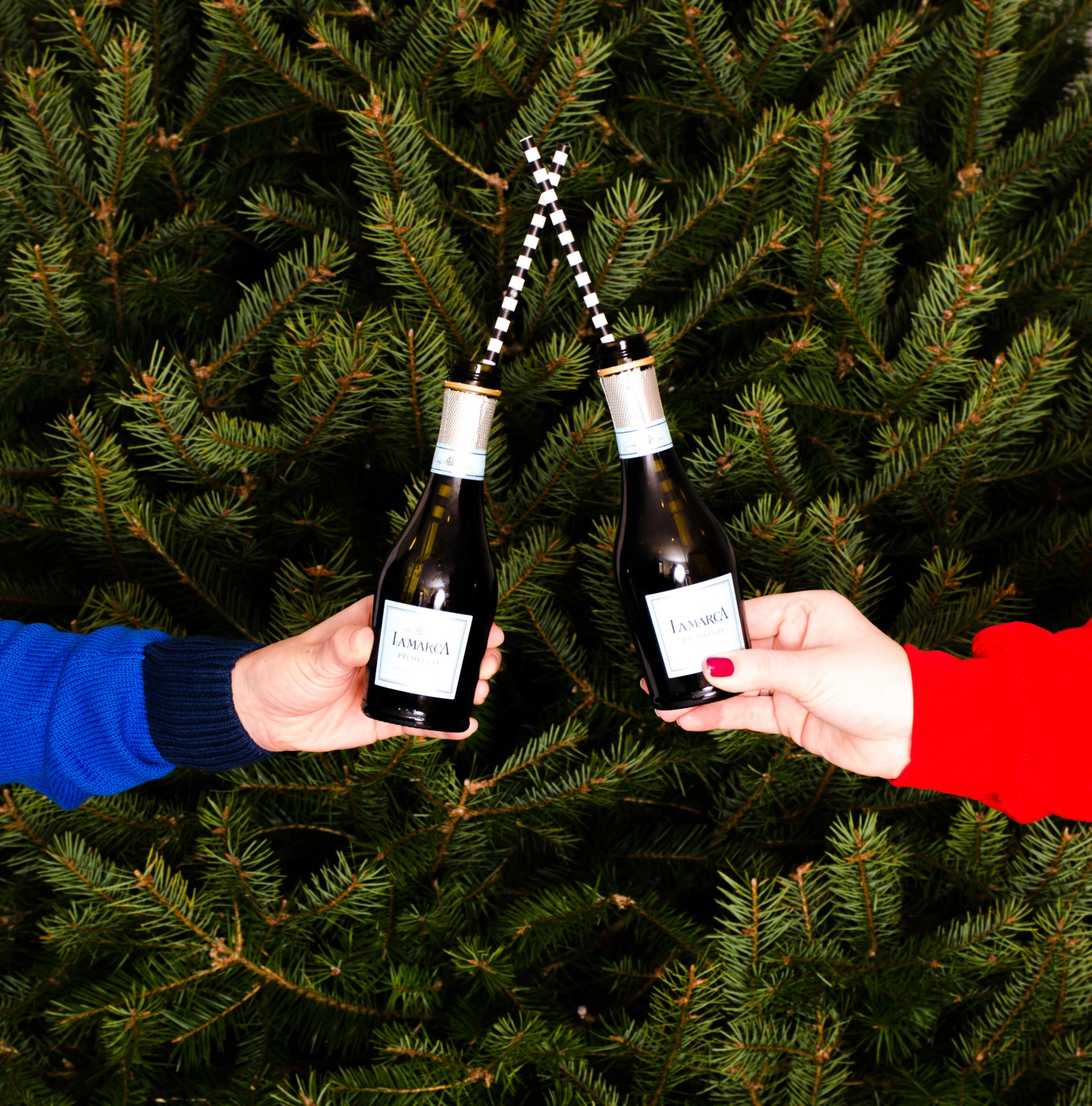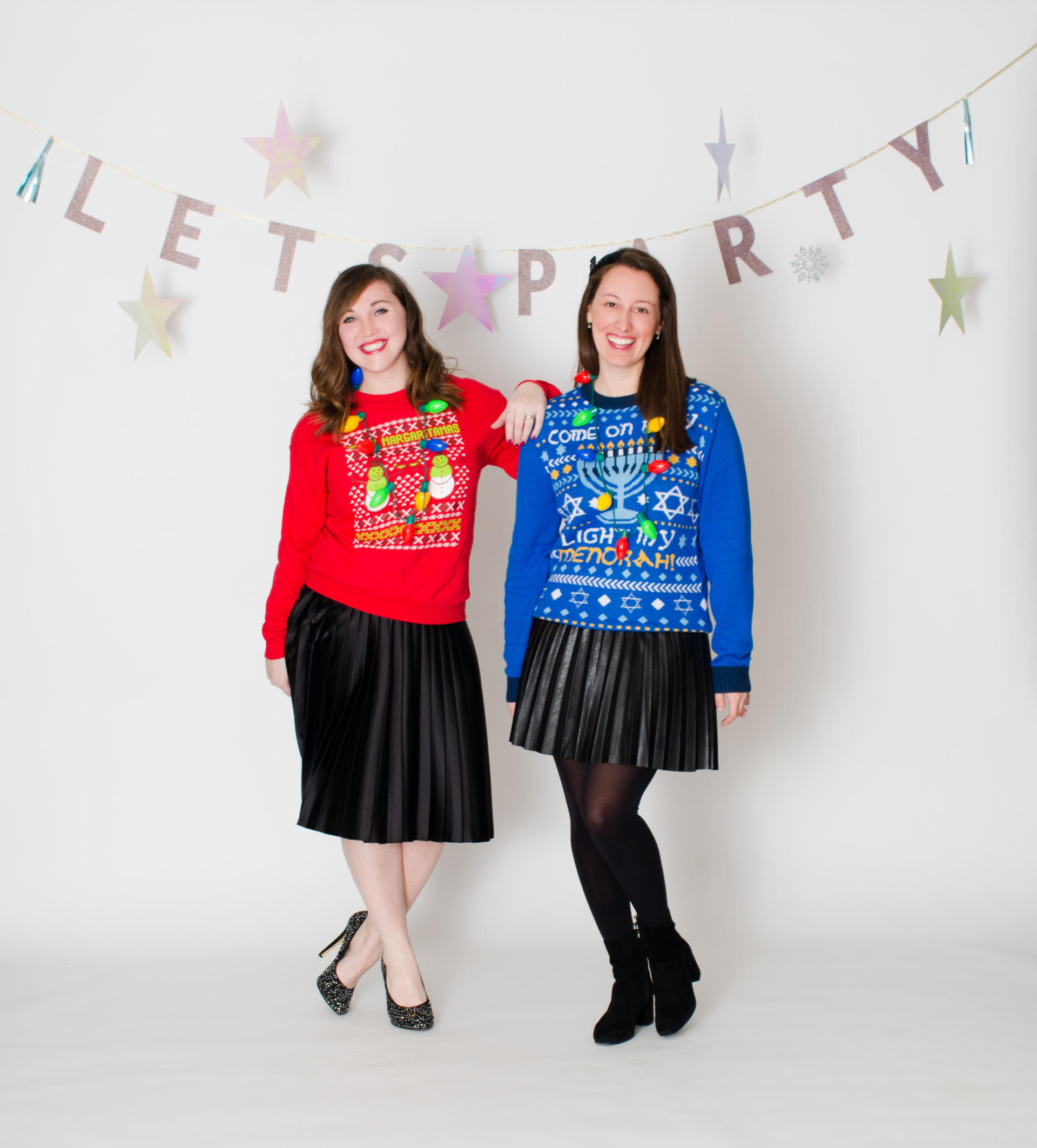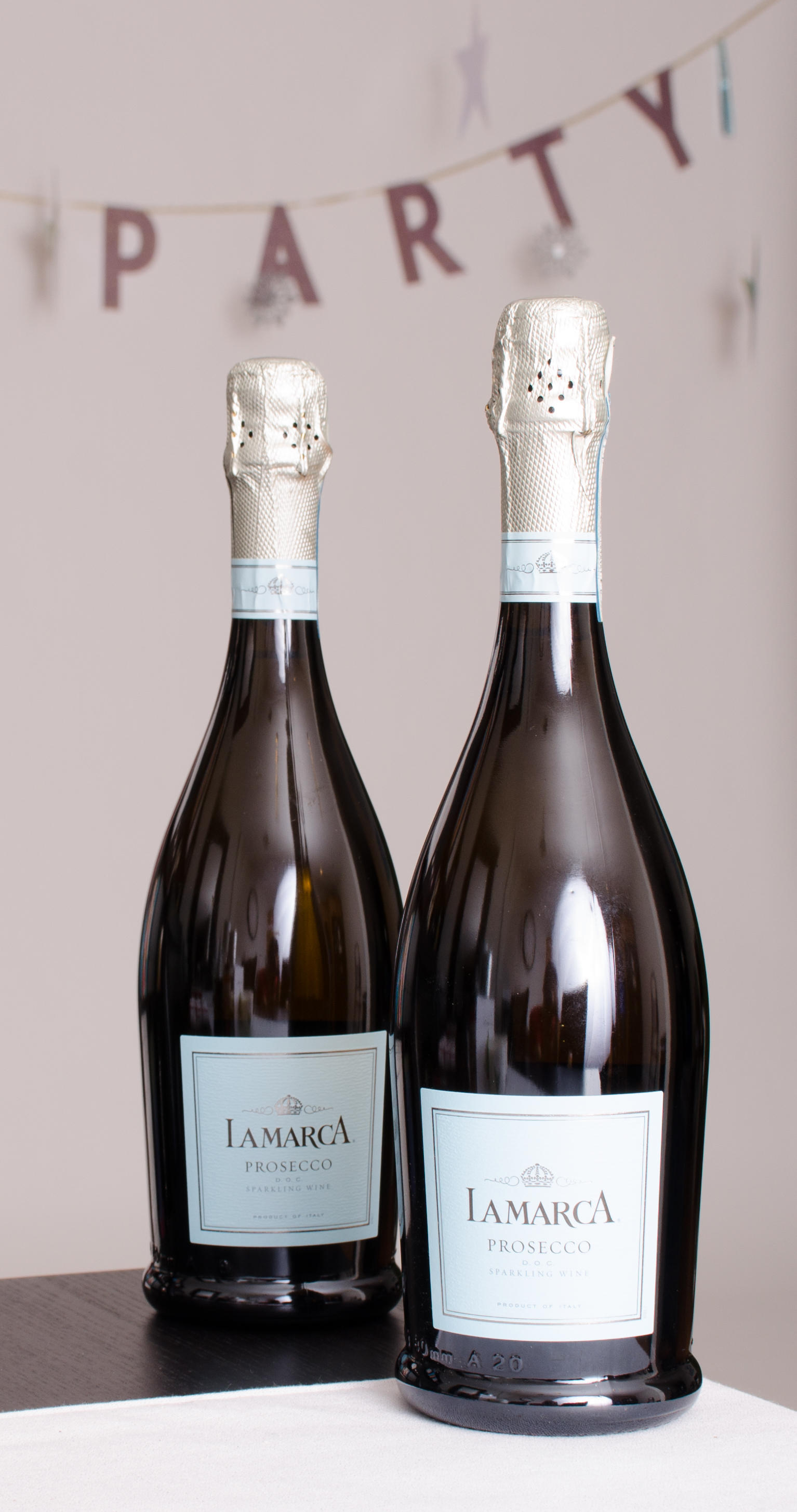 Thank you La Marca for partnering on this post.