Last month, a certain someone in our family celebrated a very special birthday. To celebrate this big birthday, the family spent a weekend together at Crystal Springs Resort located in Sussex County, New Jersey. Surprisingly, it was only an hour way from us.
The entire weekend was lovely! Crystal Springs has a Biosphere Pool and two great spas on site. We enjoyed an afternoon at the pool, eating cake batter gelato, followed by a massage at Reflections Spa. I haven't felt that pampered and relaxed in a long time! To cap off the birthday celebrations, we enjoyed a fancy dinner at Restaurant Latour, located at the resort. It was AMAZING! In addition to their delectable food, they have a world famous Wine Cellar! The cellar has wine from regions all over the world and dating back to 1863! It is a spectacular site to see.
Every dish was cooked to perfection, and not a morsel was left on any plate. I highly recommend the Crystal Springs Resort and Restaurant Latour for your next special occasion.
Scroll down to see everything we ordered!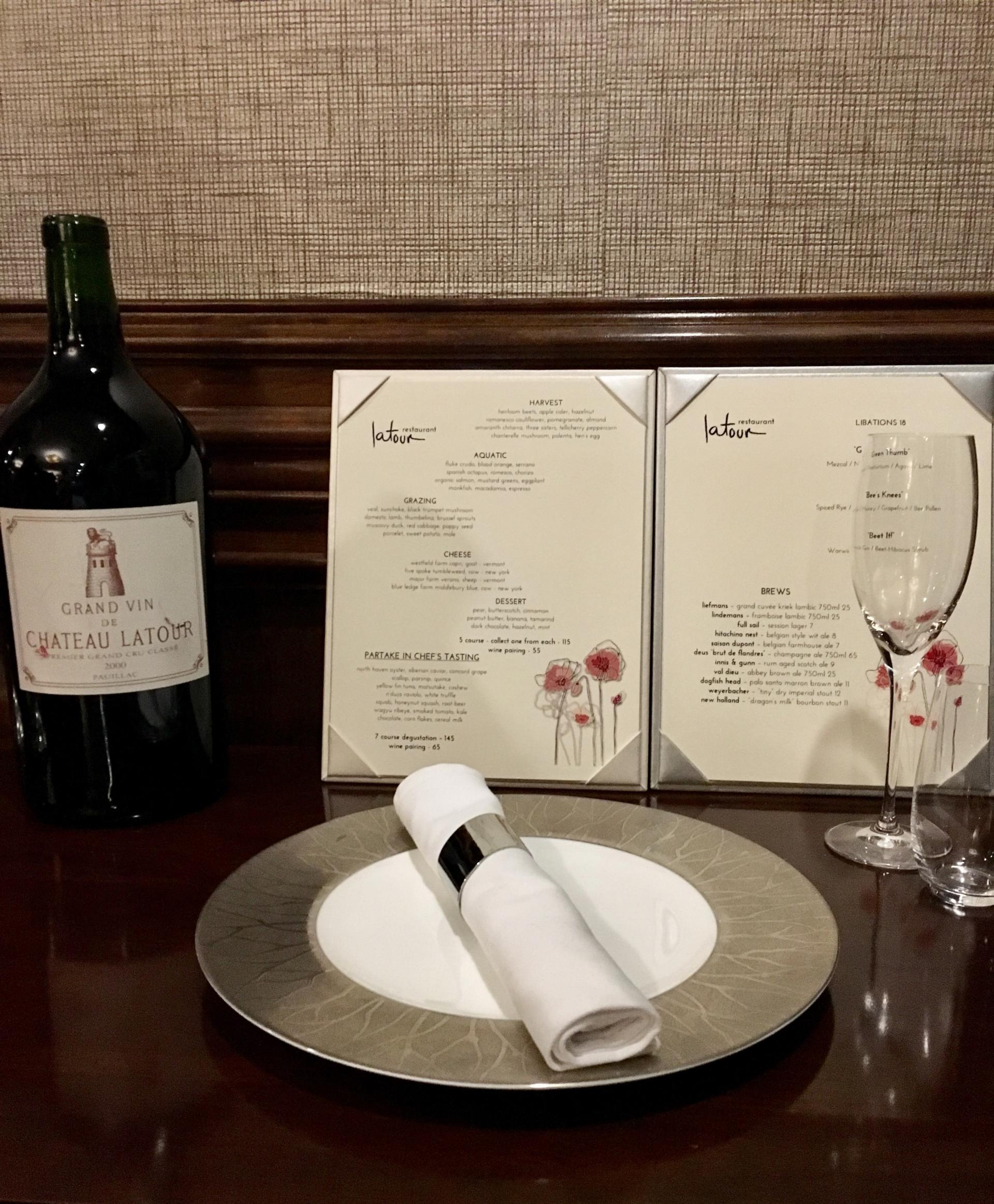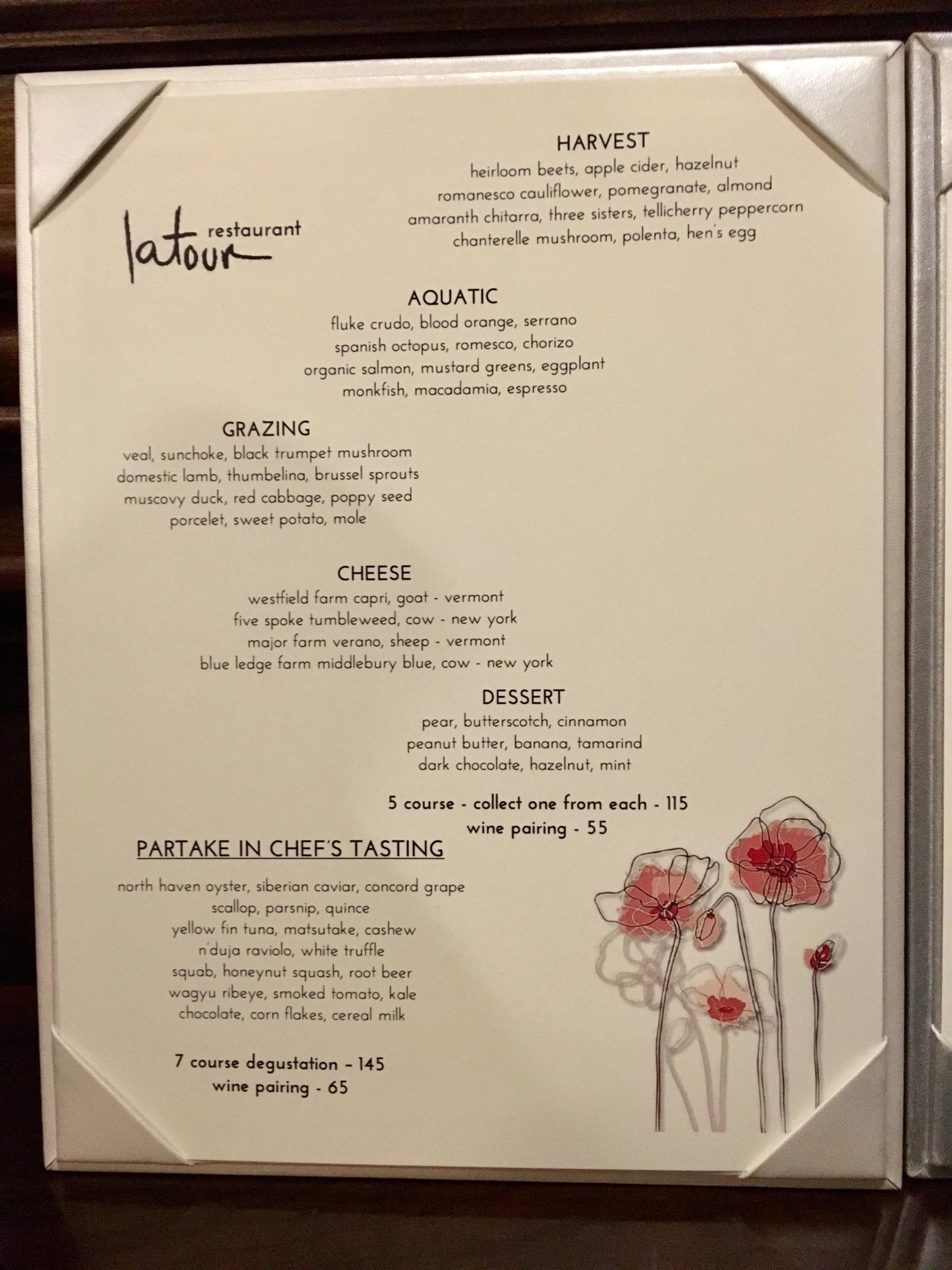 The Menu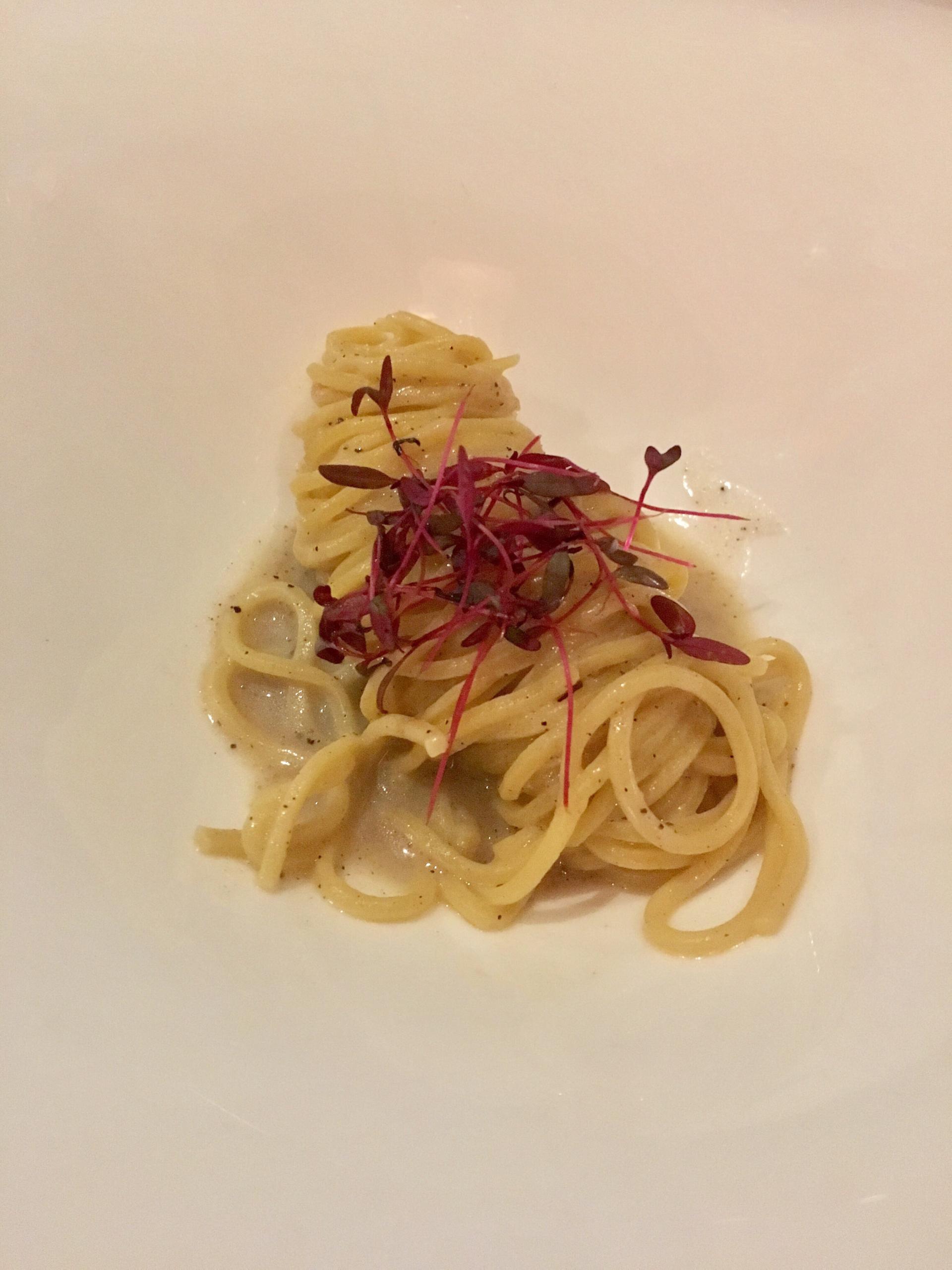 Amaranth Chitarra, Three Sisters and Tellicherry Peppercorn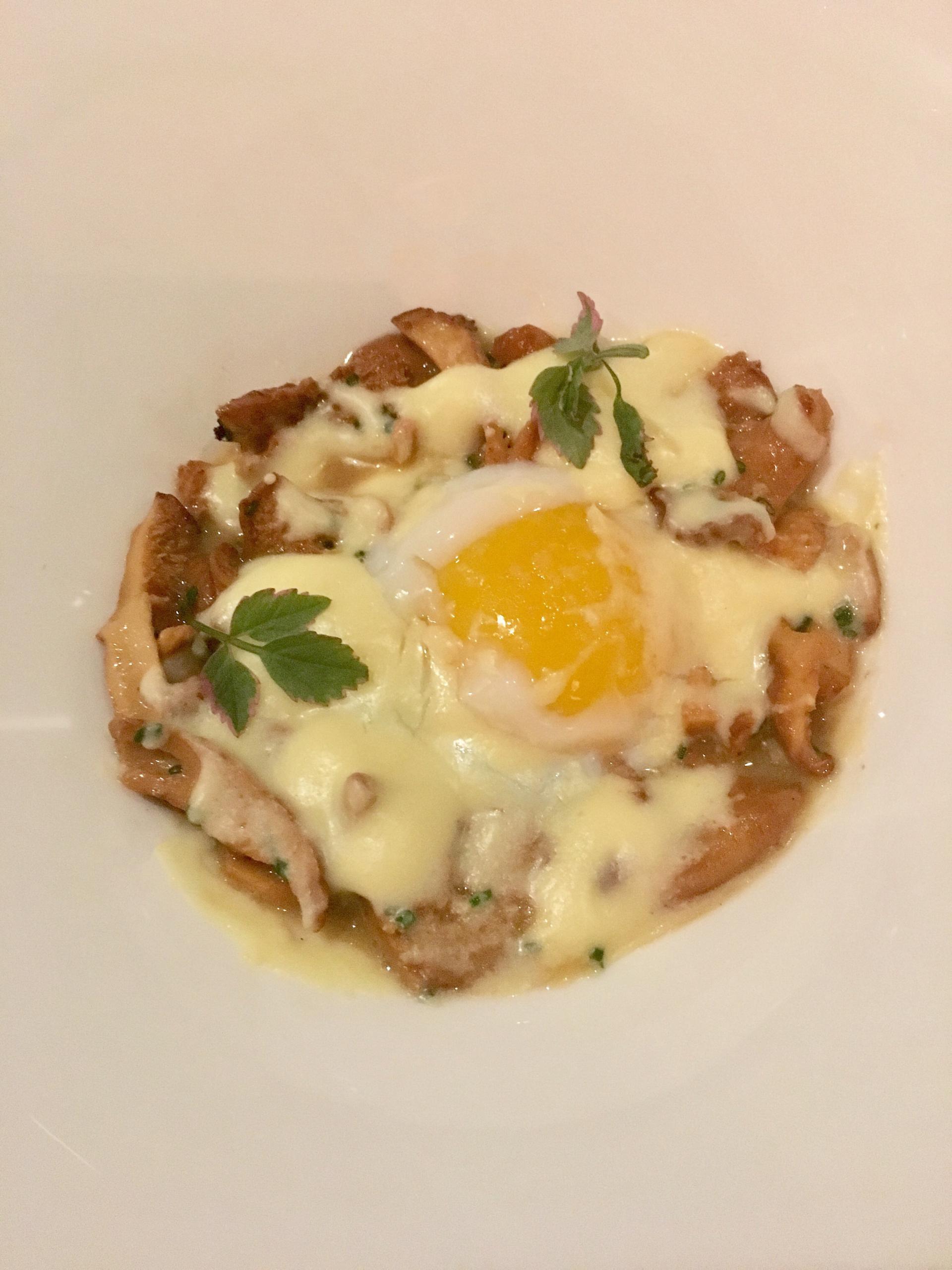 Chanterelle Mushrooms, Polenta and Hen's Egg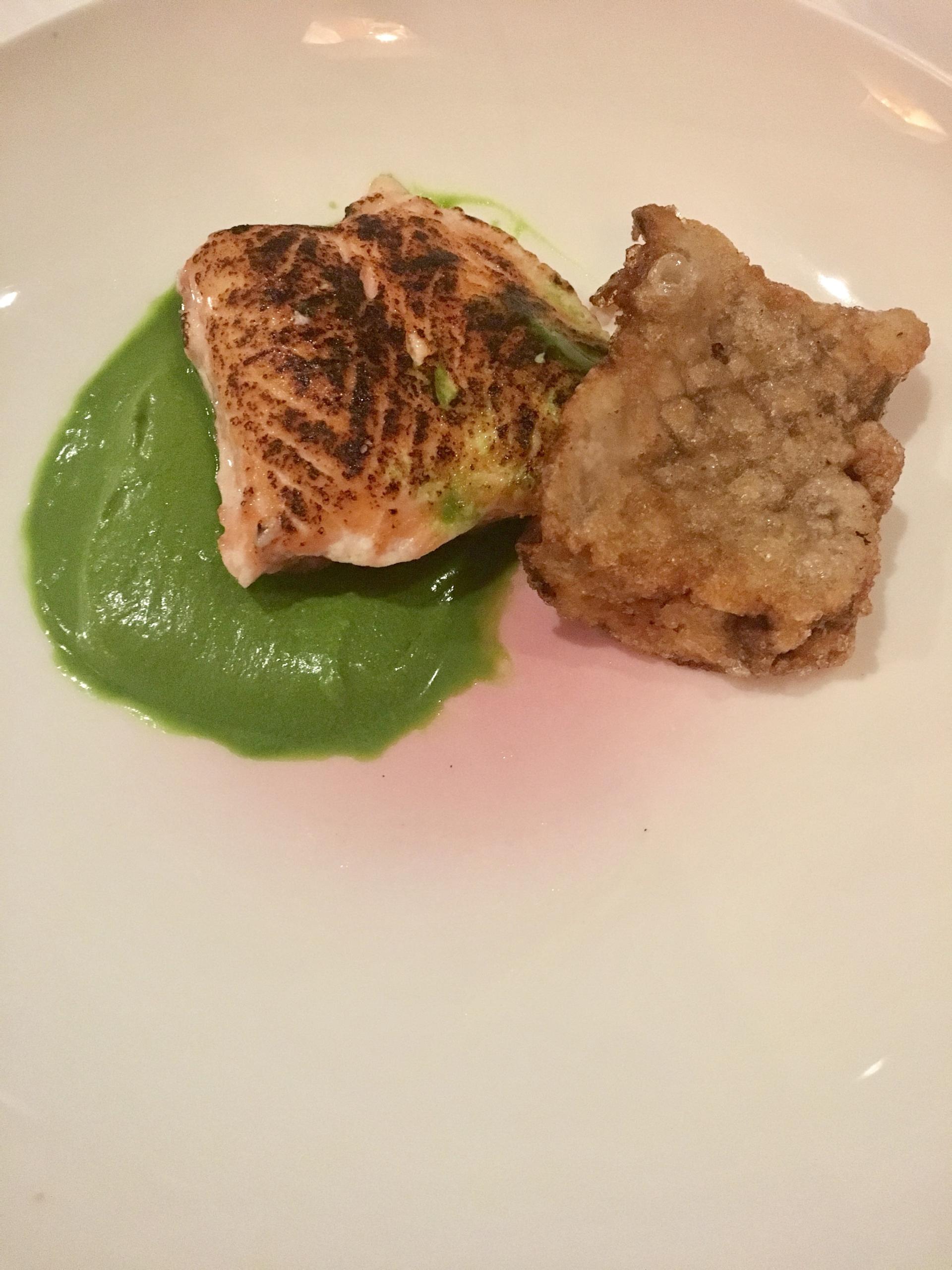 Organic Salmon, Mustard Greens and Eggplant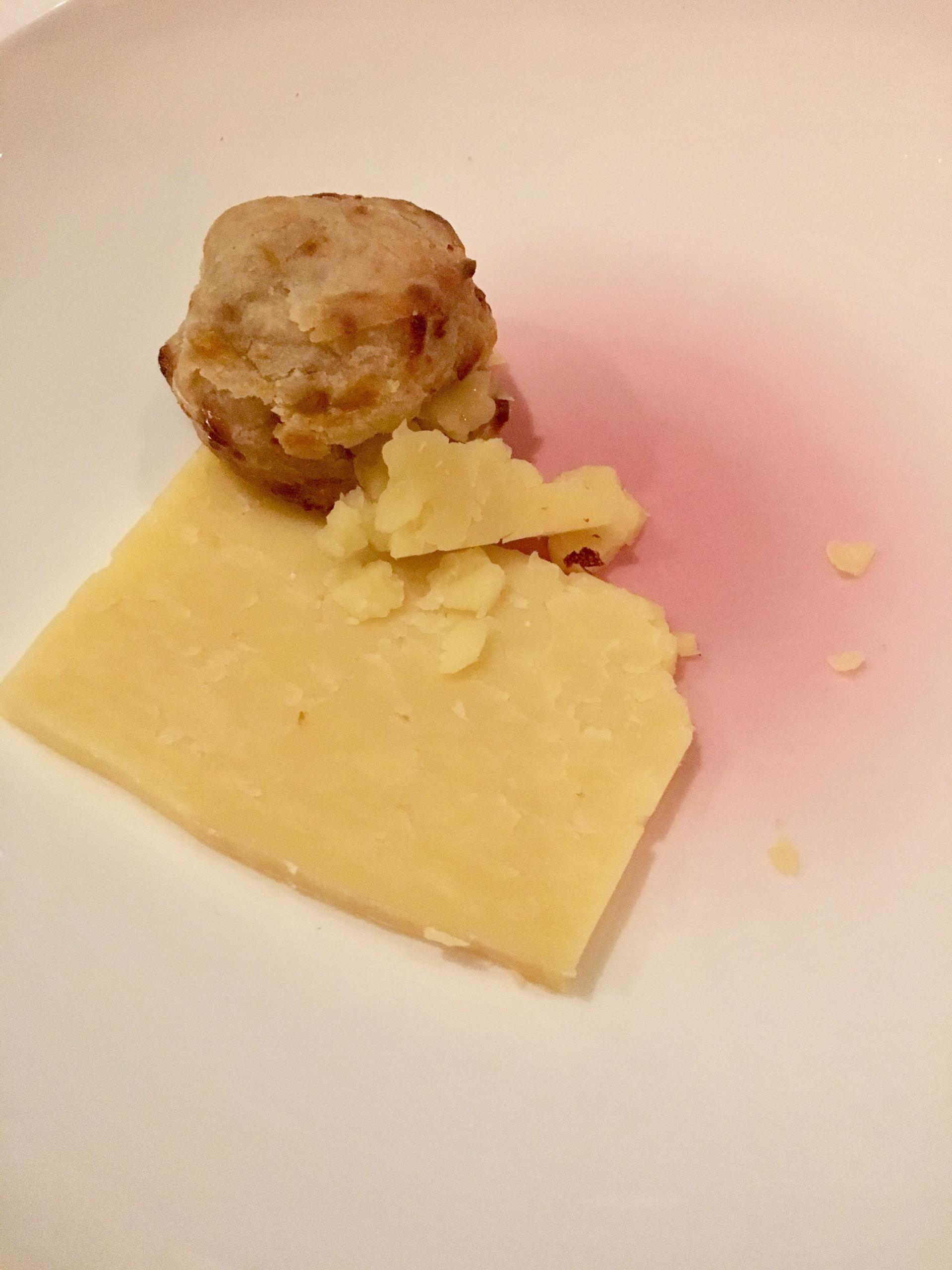 Five Spoke Tumbleweed, Cow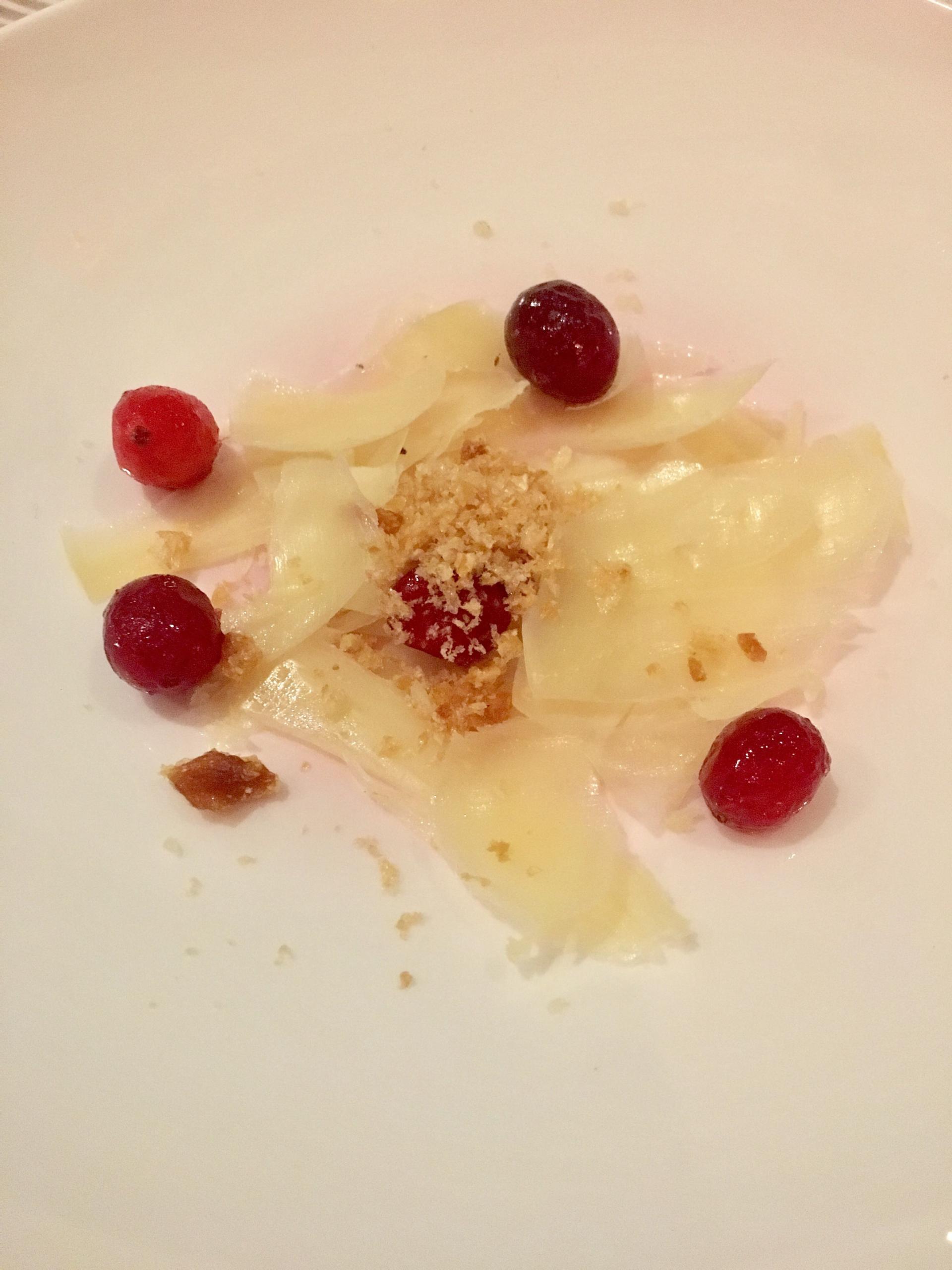 Major Farm Verano, Sheep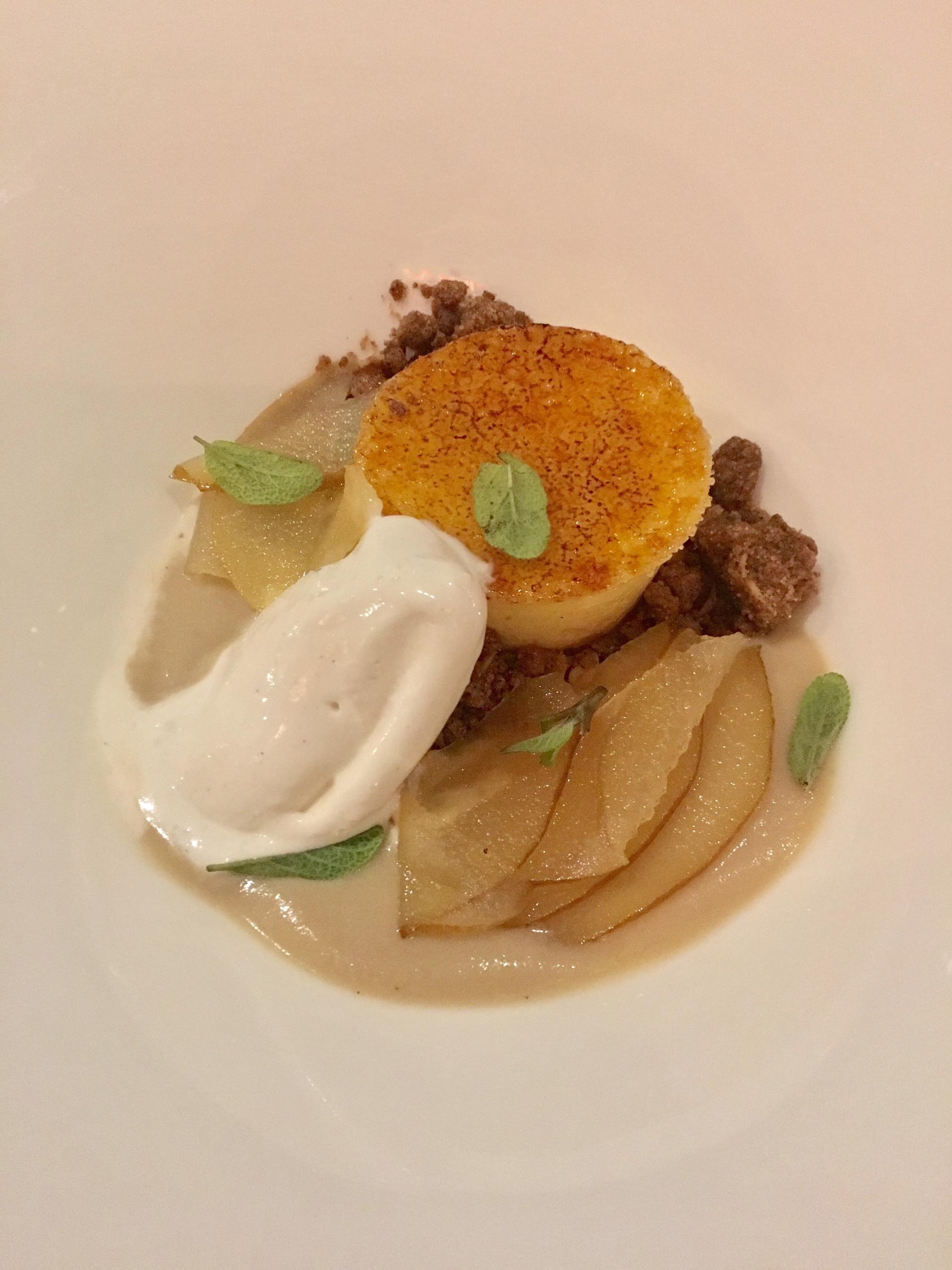 Pear, Butterscotch and Cinnamon