Black pants, while practical and comfortable, get a little boring after a while. I have been trying to spice up my work wardrobe while still maintaining a professional look. Thankfully, during the holidays, J.Crew had an amazing selection of cute skirts and tops ALL at 40% off! It was time to stock up. As soon as I saw this skirt, I knew I had to have it. I LOVE wearing red. Instead of pairing it with a boring black turtleneck or sweater, I decided to pair it with stripes. Who doesn't like stripes?!
I normally would have paired this outfit with tights and a pair of black booties. It is pretty cold here so I still needed the tights but, to switch it up a bit, I slipped on my favorite new mules. I was a little jealous of everyone and their Gucci mules, so I ordered these affordable ones instead! And to add a little shine, I wore my new Lane Tabb Luxuries rose gold necklace and cuff. They are both such classic pieces that can be worn everyday. I have been wearing them NON-STOP since they arrived. And right now you can save 10% when you order them by using the code JW10!
While I wouldn't wear my hat to work, it was a fun piece to pair with the outfit for the shoot. If I wore this out on date night, I would definitely add the hat, even though E would call me Indiana Jones the entire night. Worth it!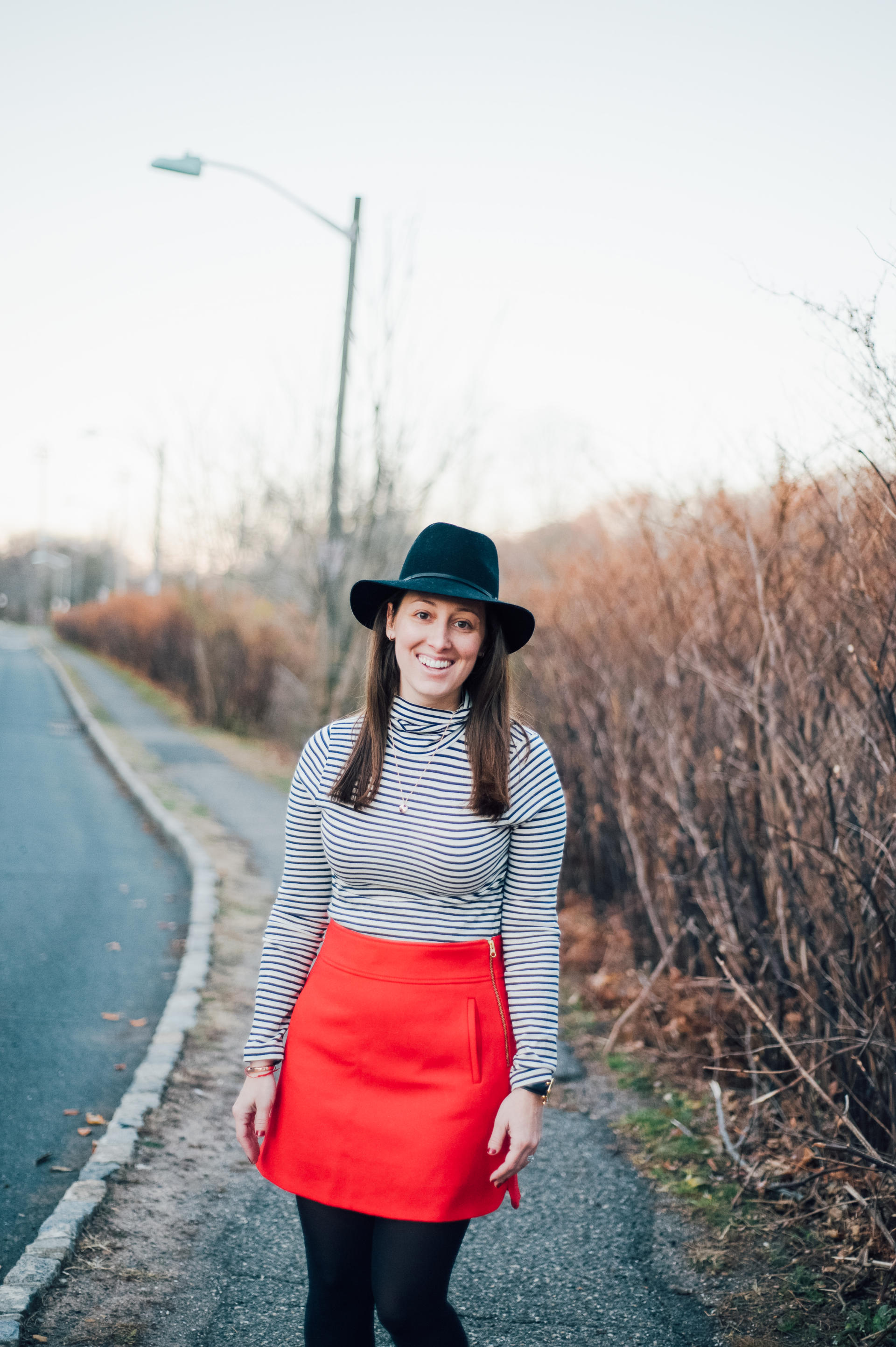 Shirt: J.Crew, Skirt: J.Crew (ON SALE!), Hat: Janessa Leone (old, similar HERE), Shoes: Sam Edelman, Tights: J.Crew, Necklace and Bracelet: Lane Tabb Luxuries (Use Promo Code JW10 For 10% Off), Watch: Marc Bale (c/o, The Peach Box, Use Code WHATSFORDINNERESQ for 15% Off Through 1/31/2017)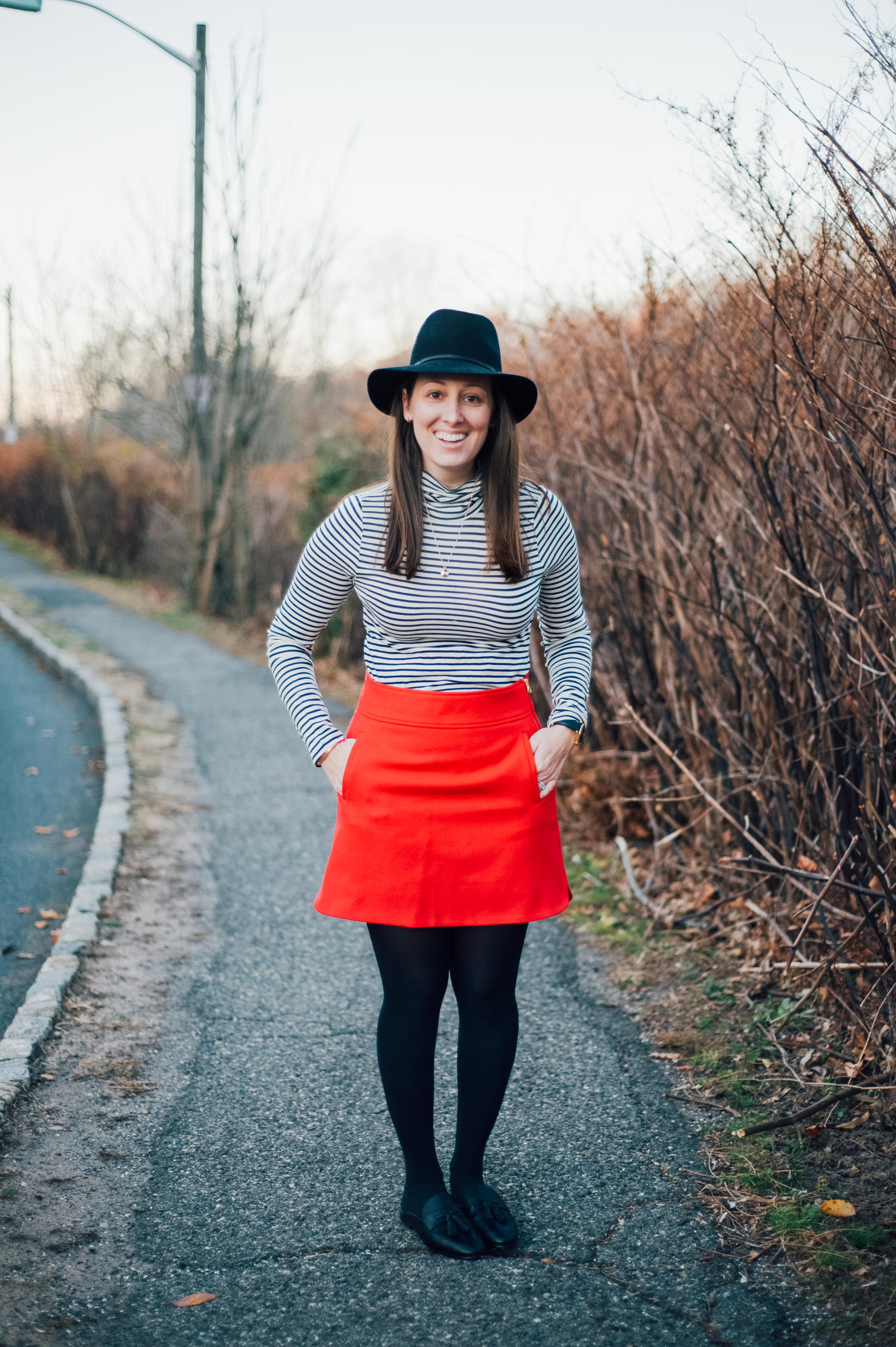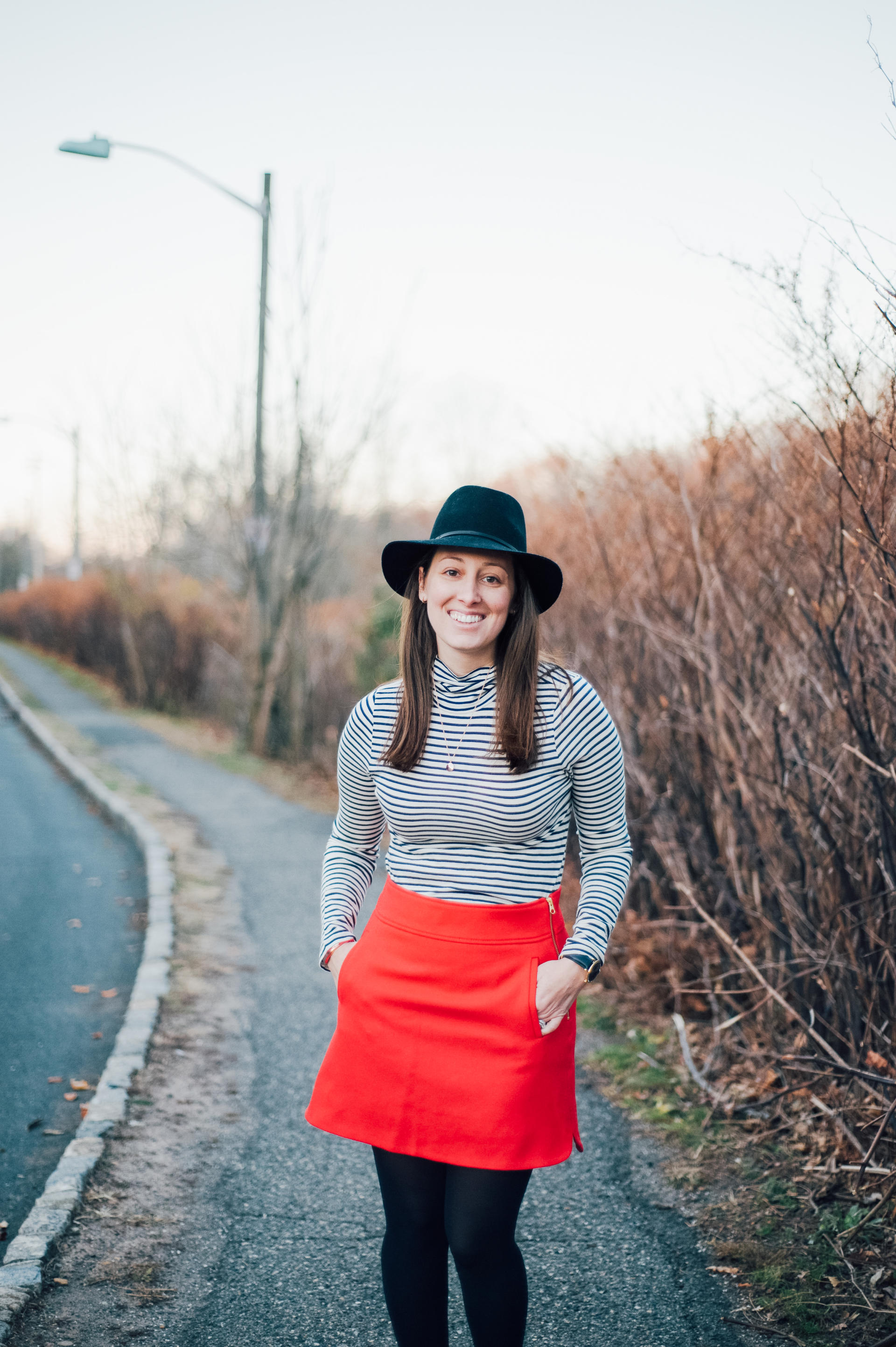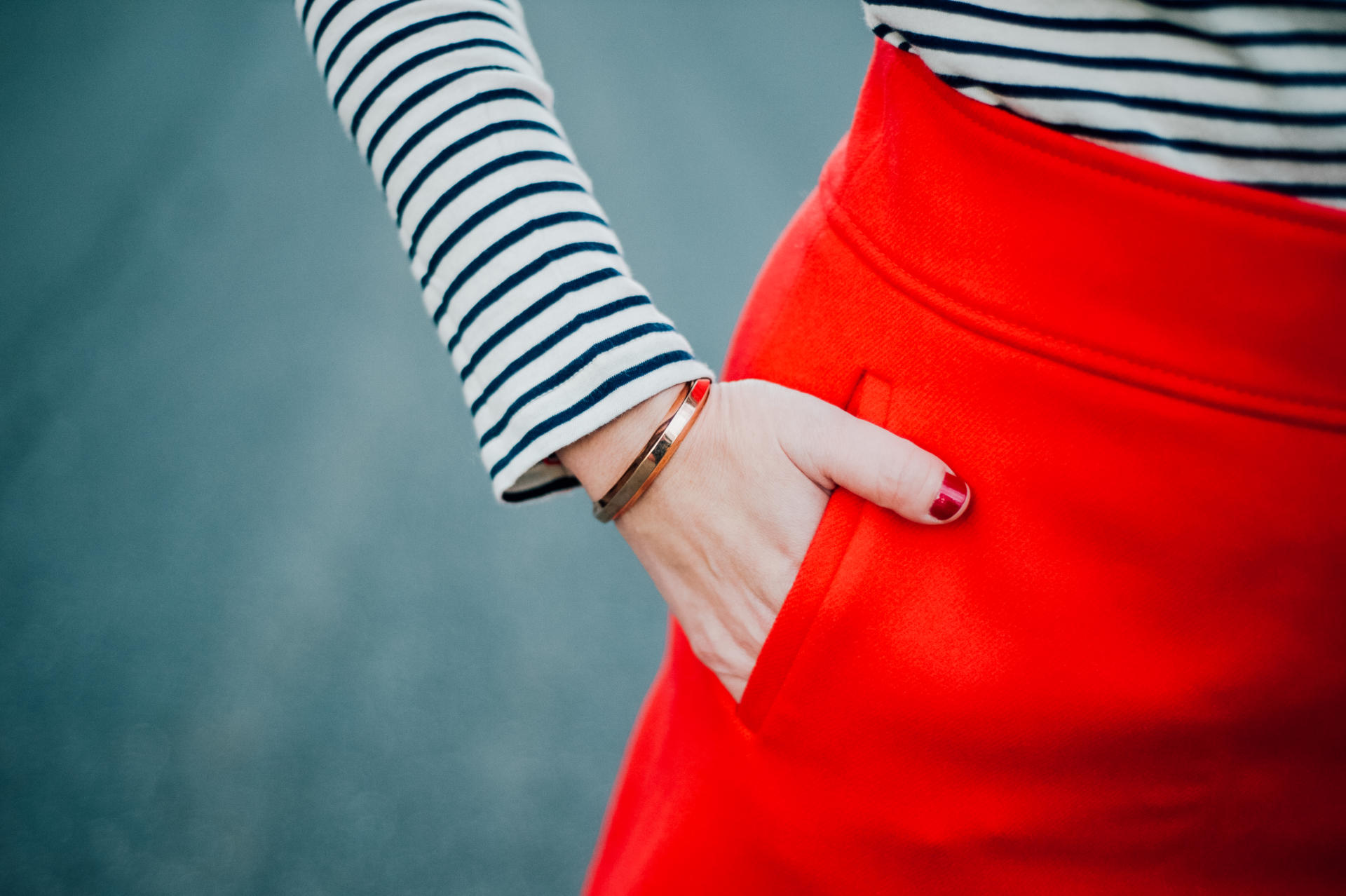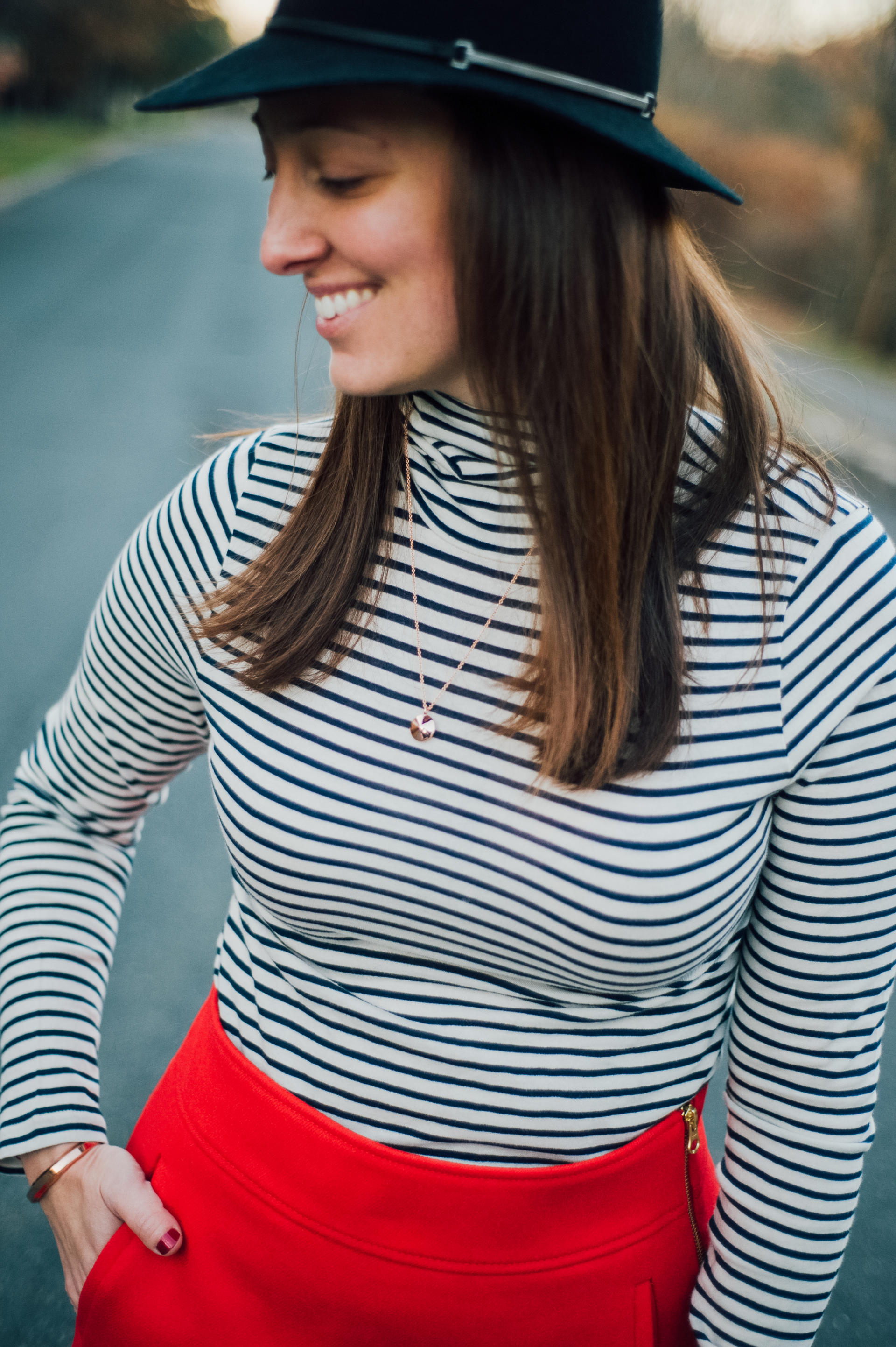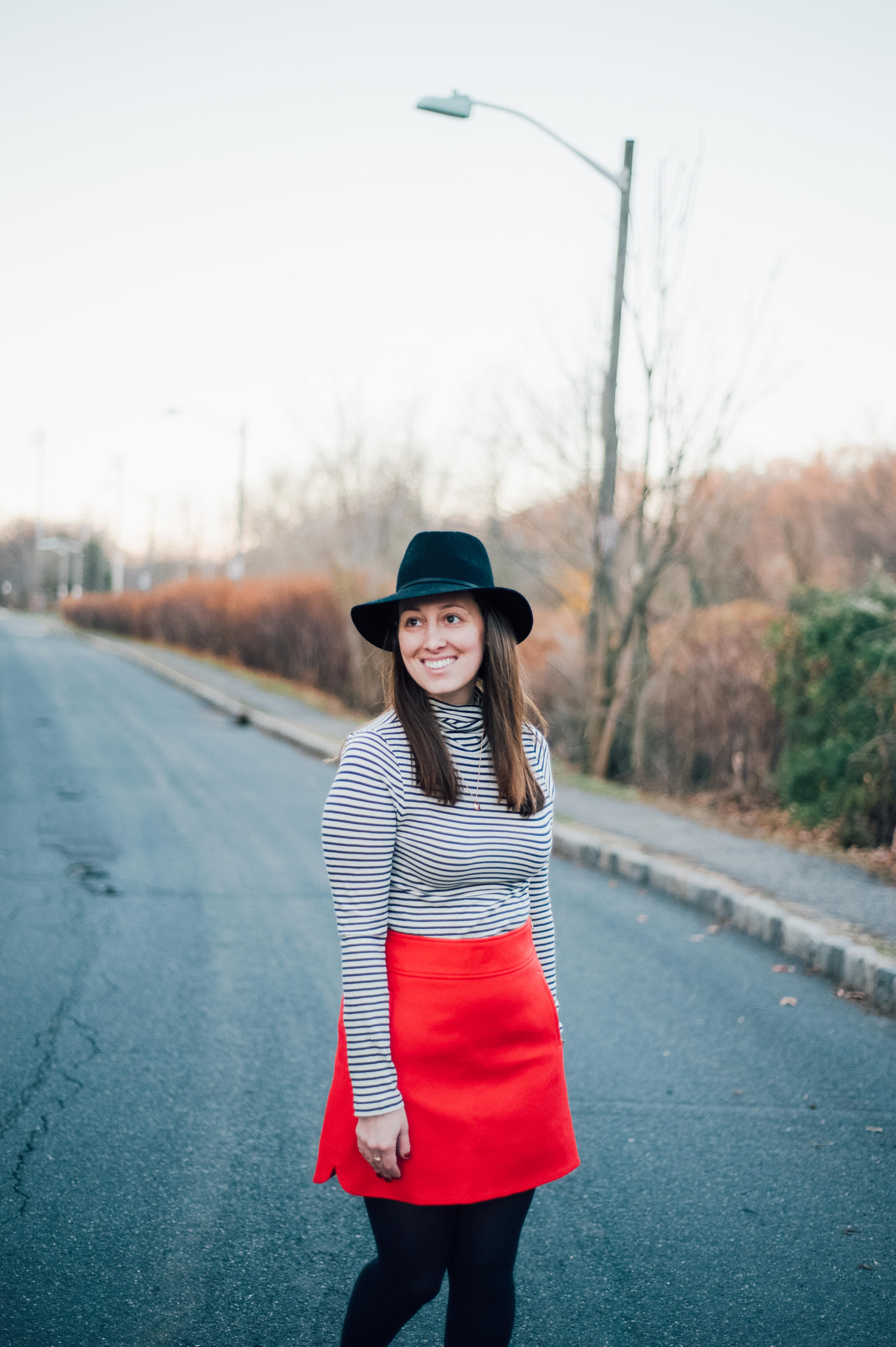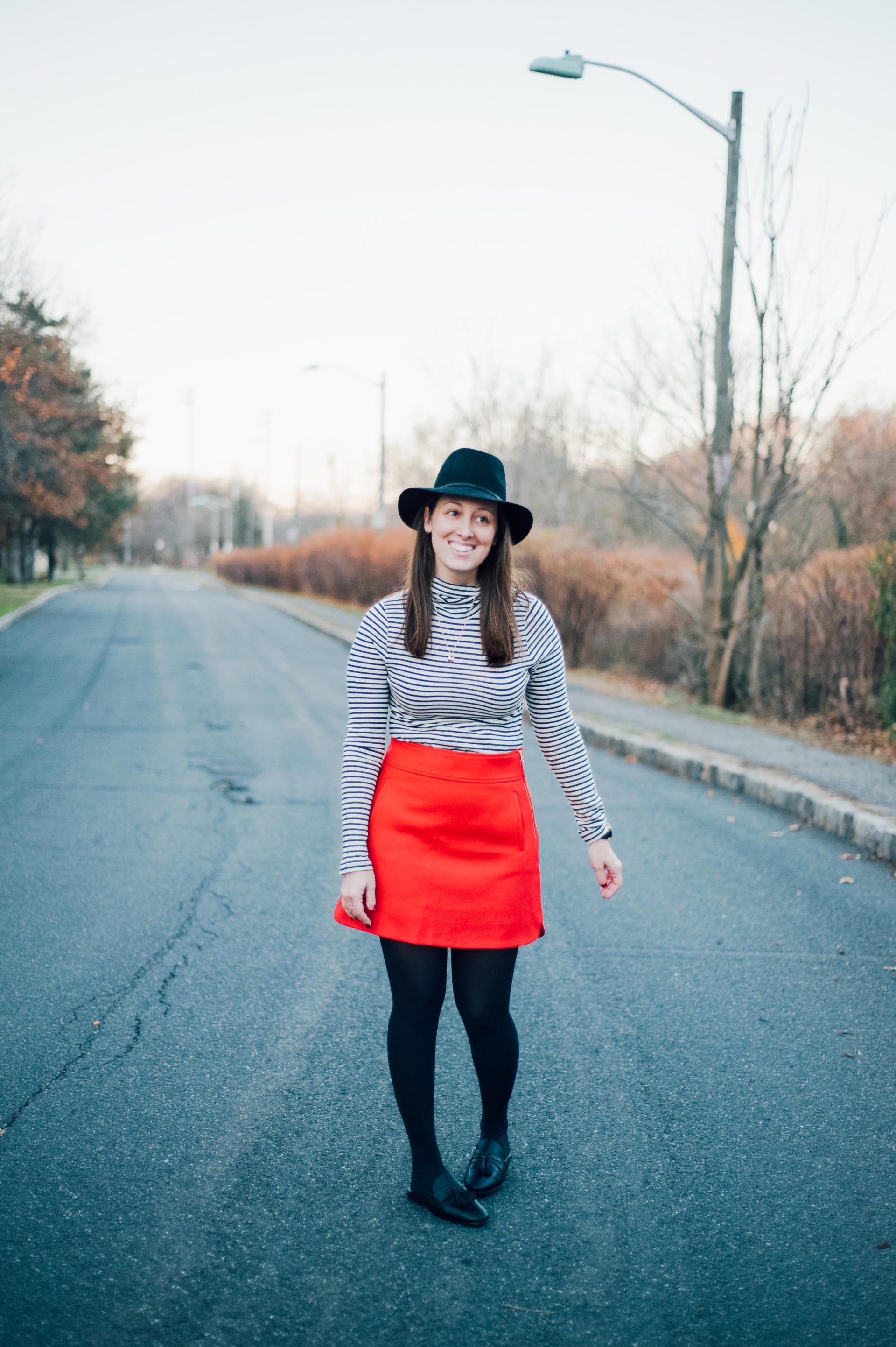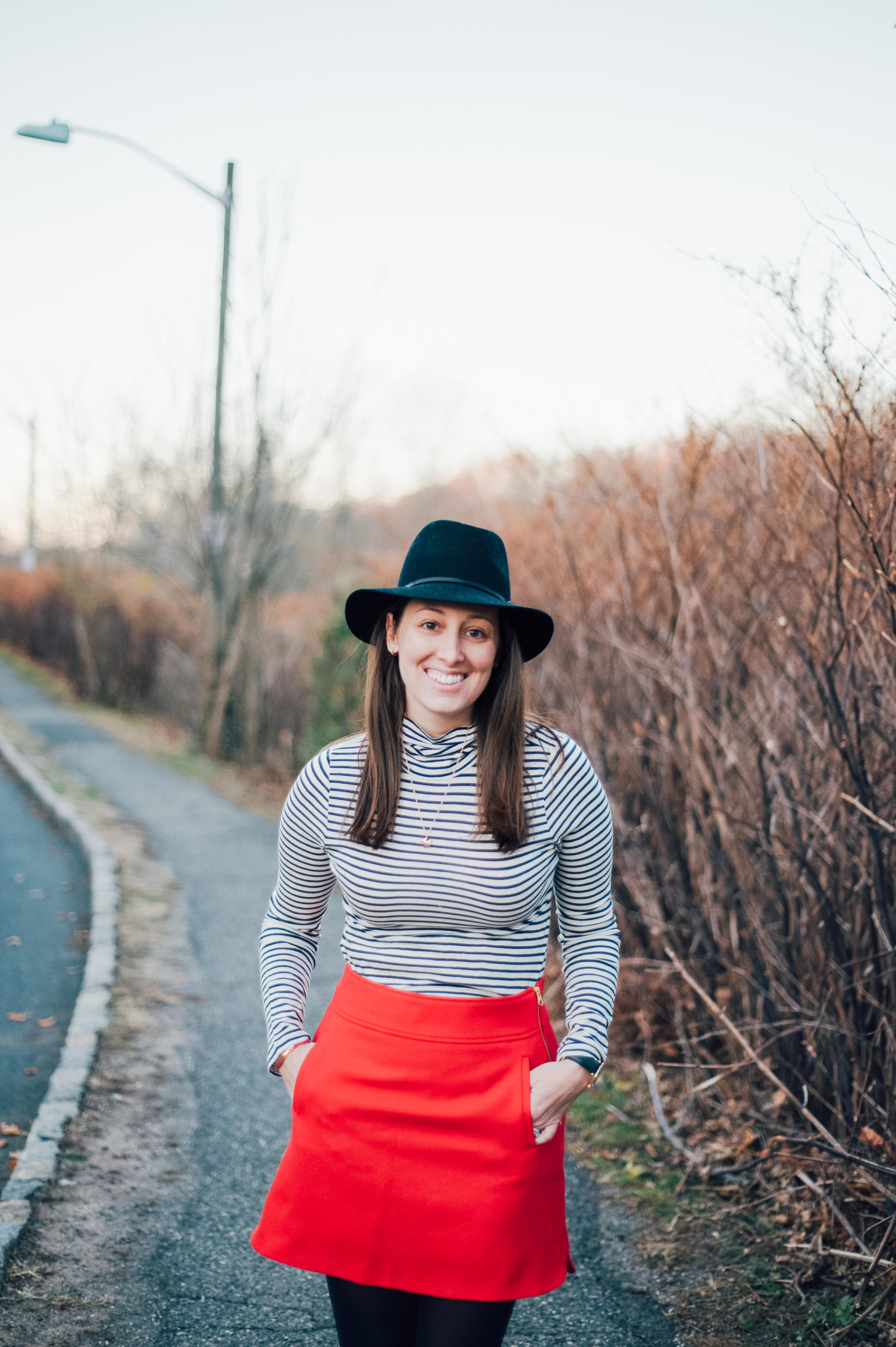 Thank you Lane Tabb Luxuries for partnering on this post.