The first time I ever ate at Wagamama was in London while I was studying abroad in 2005. The next time I found it, I was in Sydney, Australia in 2006. When I moved to Boston in 2011, I was excited to find out that the ONLY US locations of Wagamama were located right in the heart of Boston, near Faneuil Hall and Quincy Market, and near Harvard. Over the three years E and I lived in Boston, we visited Wagamama MANY times. And this was before we were official ramen addicts, and before ramen was a trendy food item!
As someone who doesn't eat meat at non-kosher restaurants, finding a place that has many vegetarian options can sometimes prove to be rather difficult. What attracted me to Wagamama time after time was their diverse menu which is chock full of vegetarian options. When we moved down to New Jersey from Boston, we were sad to be leaving Wagamama (and our amazing apartment and friends too, of course). So when we heard that Wagamama was opening a location in New York City, we couldn't wait to go and try it!
This past weekend we finally made it into the city for lunch. After a quick stop at Doughnut Plant (how could I resist a Yuzu Yeast Donut?!), we headed over to Wagamama. It was hopping! Thankfully, we didn't have to wait for a table. Once seated, we ordered a few drinks and then proceeded to order food! It is what we came for, after all.
We started with an order of the Yasai Gyoza (vegetable dumplings). Then, for our main dishes, I ordered the Yasai Ramen, while E ordered the Short Rib Ramen with spicy broth. The Yasai Ramen is my old standby. As always, the broth was the star of the show. It was light and mushroomy. The broth worked well together with the noodles, mushrooms and crispy fried silken tofu. I have been ordering it for years and it NEVER disappoints.
E was very pleased with the Short Rib Ramen. The meat literally FELL OFF THE BONE. The spicy broth was just what he was looking for. Not blow your palate spicy, but just enough spice to give a little kick. He basically finished his entire bowl.
We can't wait to go back!
Wagamama NYC –  210 5th Ave, New York, NY 10010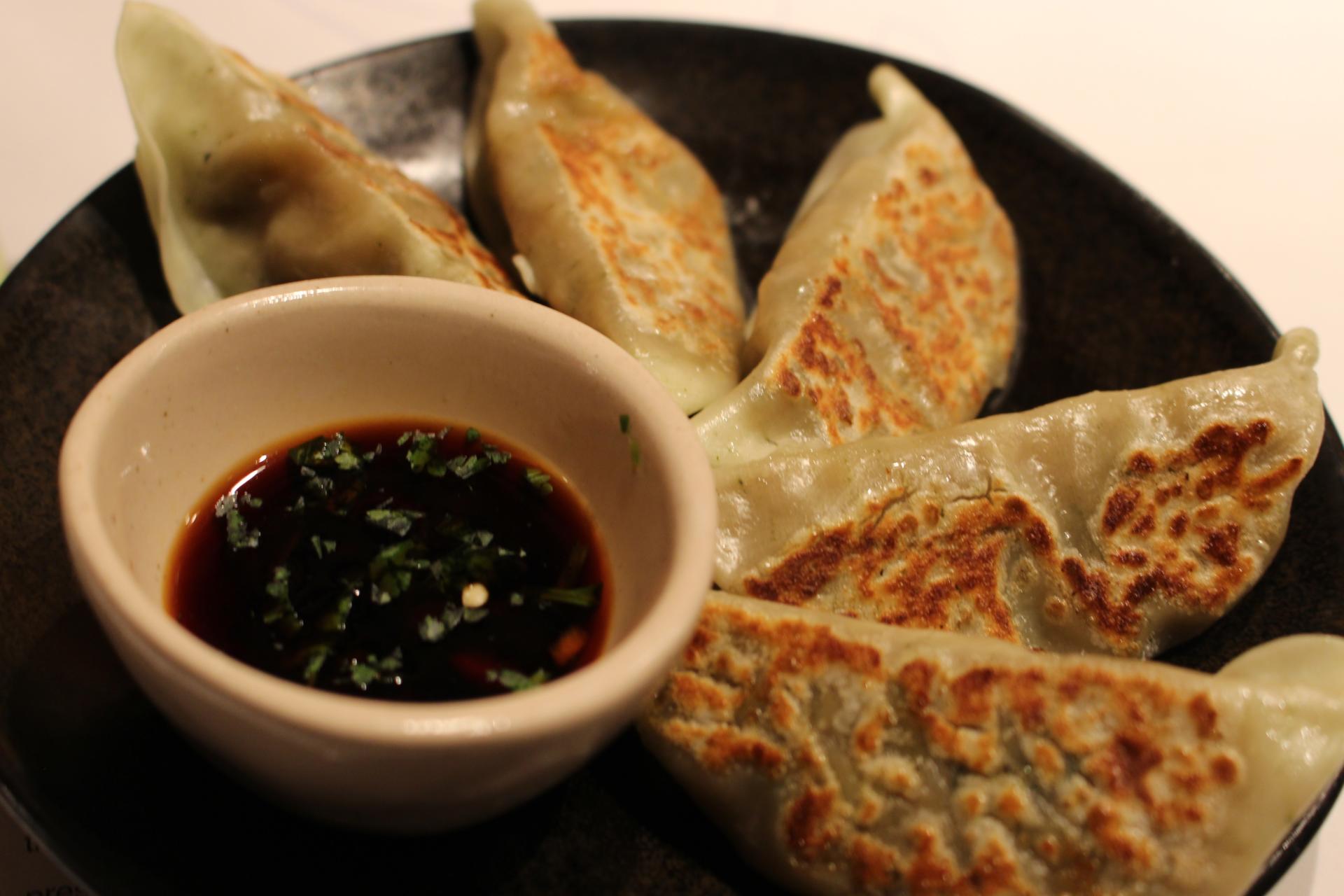 Dumplings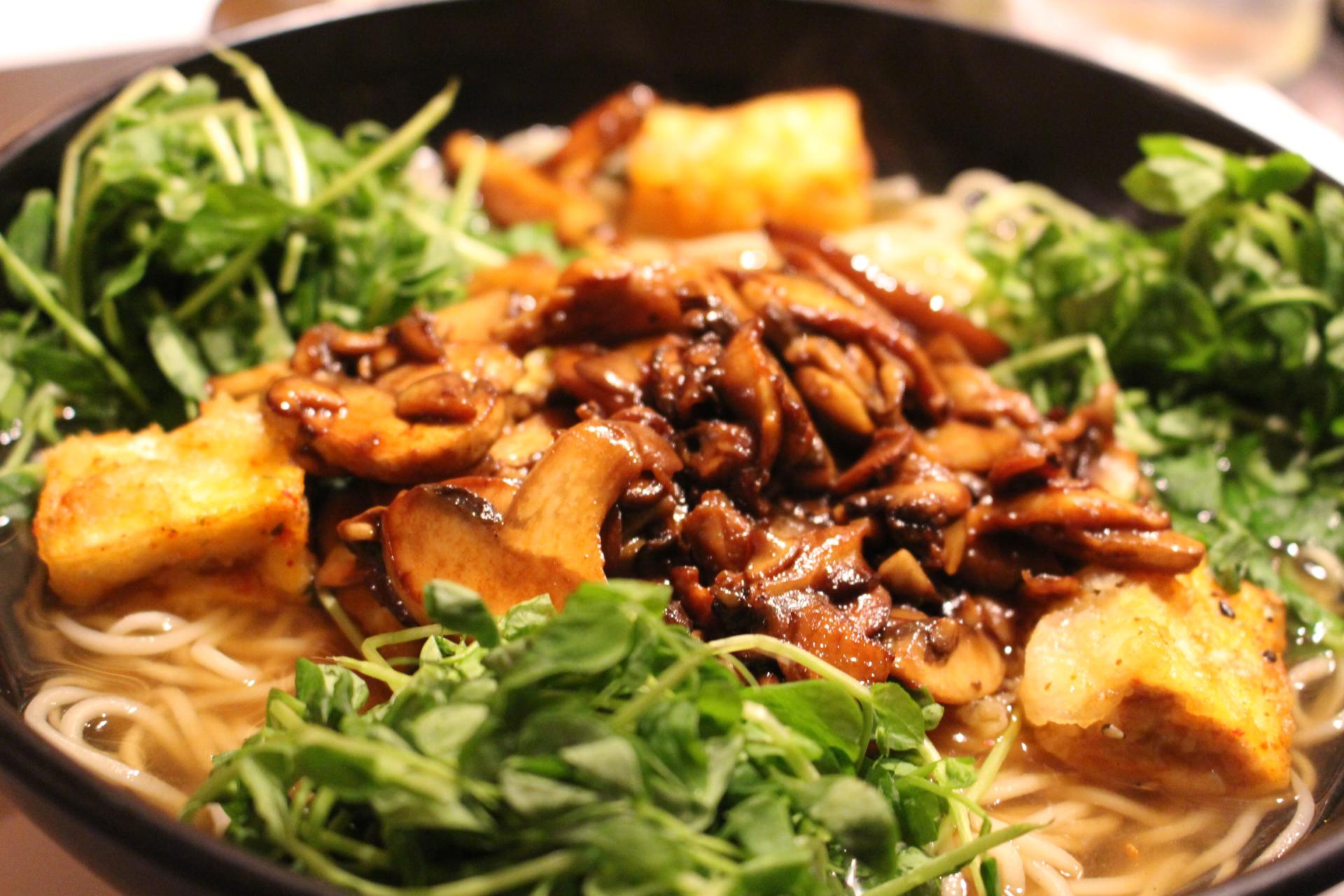 Yasai Ramen with Mushrooms and Tofu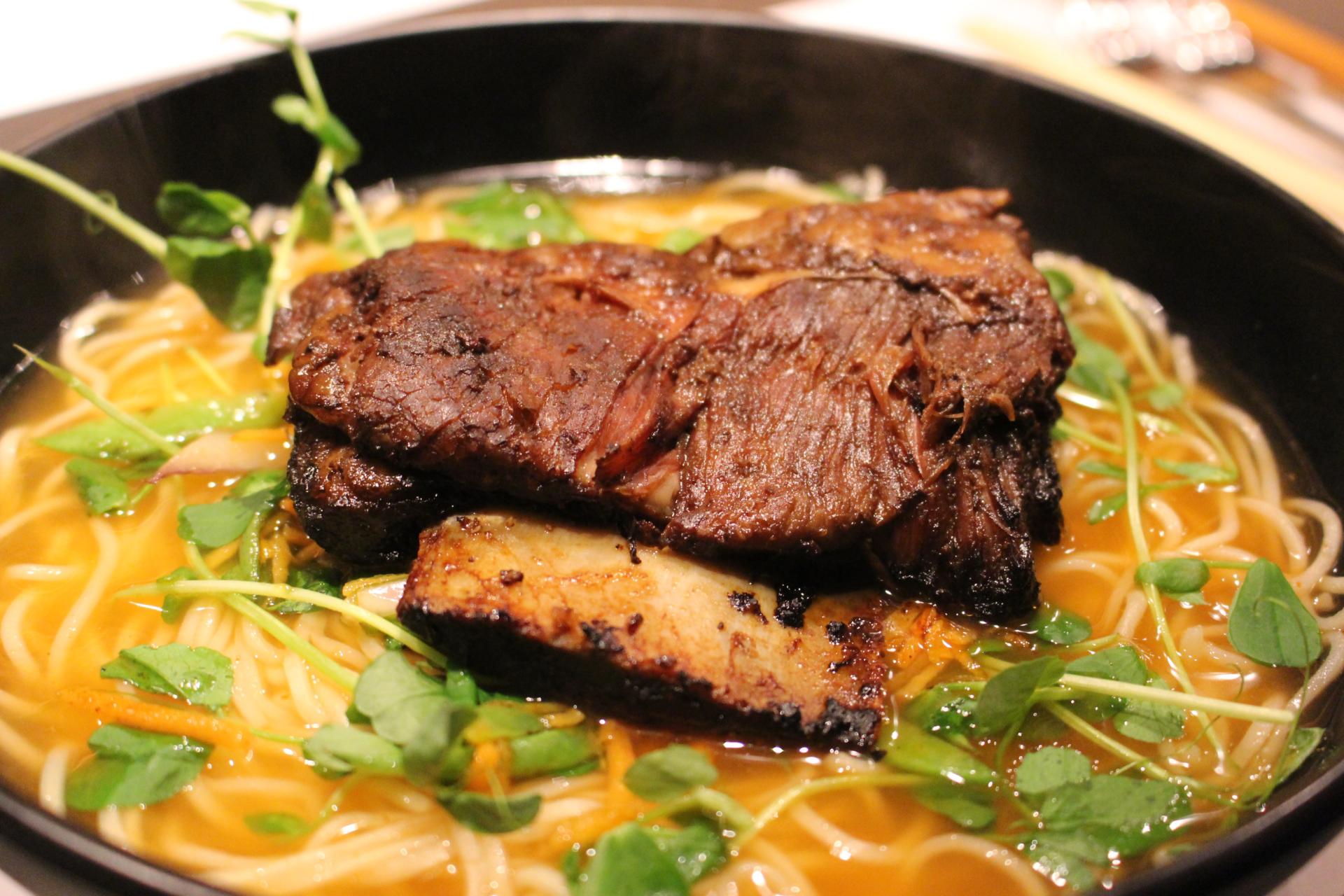 Short Rib Ramen