I don't know about you but, to me, comfort food is homemade macaroni and cheese. There is nothing like eating a warm bowl of it on the couch while watching your favorite movie or television show. For me, that has been West Wing on Netflix!
Last weekend we had our friends, Ilona, of Truffles and Tassels, and Boris, of Bora Images, over for Sunday dinner. I was REALLY in the mood for some mac and cheese, so I decided to whip up a HUGE batch. It really takes no time at all! There are so many layers of cheese in this recipe, and the sauce is delicious without being too heavy.
Between the four of us, with each of us going back for seconds, we only ate half the pan. E and I had enough leftovers for each of us to take it for lunch the next day.
Scroll down for the ingredients and directions!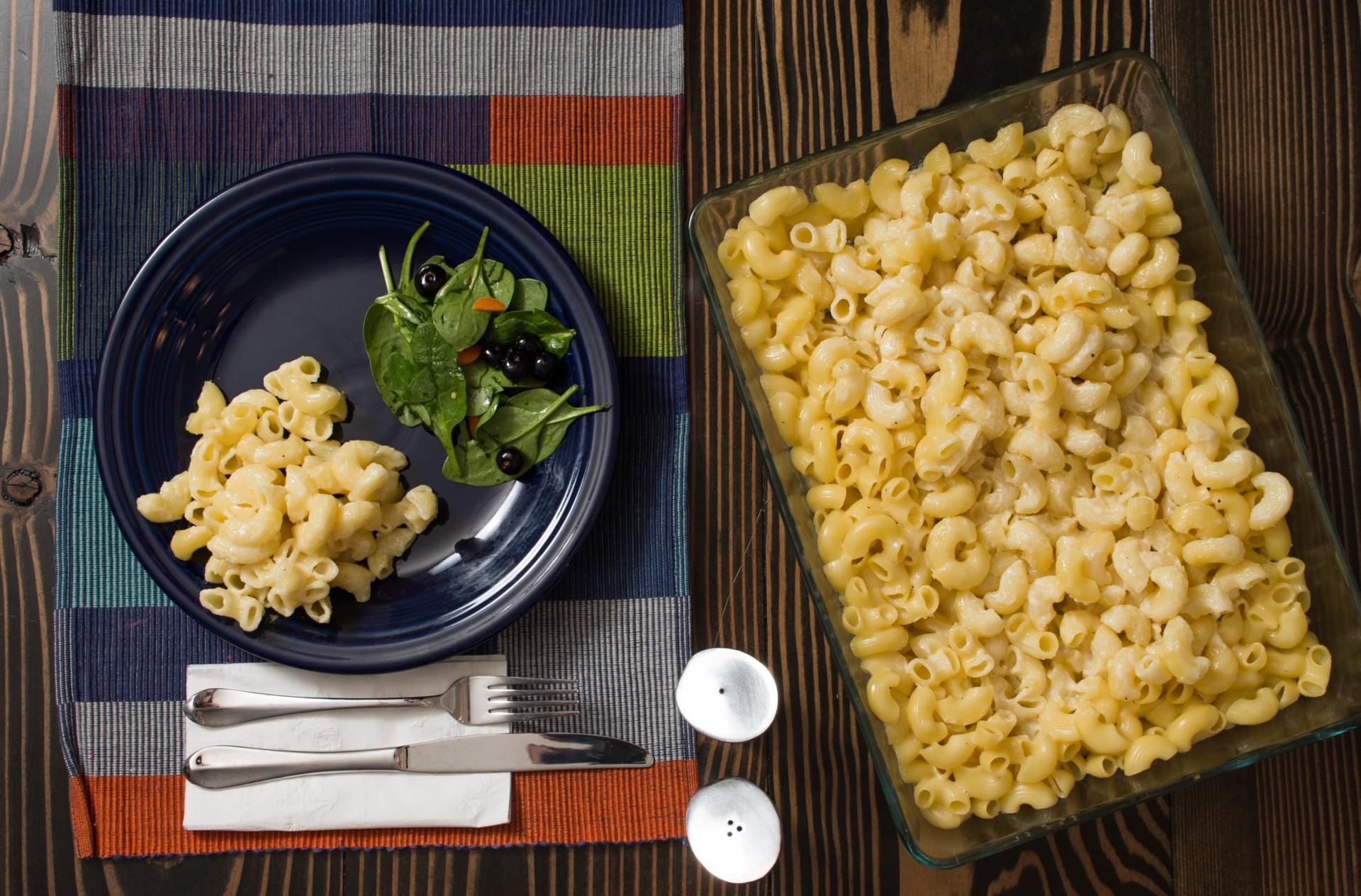 Ingredients:
Pasta Shells, 1 box or bag (from Trader Joe's), cooked until al dente
Butter (or Margarine), 2-3 tablespoons
Flour, 2-3 tablespoons
Sea Salt, 1 teaspoon
Fresh Ground Pepper, 1 teaspoon
Garlic Powder, 1 teaspoon
Paprika or Cayenne Pepper (if you like it with a little kick), 1 teaspoon
Milk, 1 ¼ cup (you can definitely use a milk substitute here – ie. soy, almond or coconut milk)
Cabot Cheddar Cheese, 1 block, grated (½ for the sauce and ½ for the top)
Parmesan Cheese or Romano Cheese, ¼ cup grated
Directions:
1. Preheat the oven to 350 degrees Fahrenheit.
2. Add butter or margarine, garlic powder, sea salt and fresh ground pepper to a medium sauce pan.
3. Once the butter or margarine has melted add the flour and whisk until smooth, removing all lumps from the flour.
4. Slowly pour the milk in and whisk until slightly thickened and smooth. Turn the heat up to medium/high.
5. Add the cheddar cheese and parmesan or romano cheese and whisk until combined.
6. Continue whisking until the sauce has thickened further, for about 5 to 7 minutes. The sauce will thicken even further as it cools.
7. Pour the cooked pasta into a greased Pyrex
. Pour the cheese sauce over the cooked pasta and mix until the pasta is evenly coated. Top with cheddar cheese.
8. Bake in the oven for 15 minutes, or until all of the cheese on top is melted.
9. Enjoy! Serve with your favorite salad!