Last weekend, the weather was drab and E and I didn't want to waste away the weekend sitting on the couch binge watching Netflix shows. We decided it was time for a donut and beer adventure! Two of our favorite things! We hit two donut shops and a brewery in one day. I'd say that is a successful day!
After reading some amazing reviews on Yelp, we decided to start our adventure at Beignets in Denville, New Jersey. Because I am just a little (note the sarcasm) donut obsessed, we have been to all of the donut shops within a twenty minute drive of our house. For this adventure we needed to drive out a little further. Denville is about a 30 minute drive from us.
Denville is such a cute little town. We found parking right in front of Beignets, which had an adorable storefront. It was like it was meant to be! I couldn't wait to get inside. When we entered, the place was bustling with people. Beignets is famous for the beignets, of course, but also for their cake donuts. They are fried and decorated to order! We will be visiting New Orleans, aka the birthplace of the beignet, in April, so we decided to just stick to the donuts here. They had such an expansive menu, it took us a while to decide what we wanted!
We ordered four donuts, including Camryn's Strawberry Fields, Logan's Oreo Explosion, Morgan's Sundae and Destinee's Peanut Butter Choco Dream. We also ordered a medium dark hot chocolate. Because everyone needs extra chocolate to wash their donuts down with, right?!  As I mentioned above, the donuts are made to order, so ours came out hot! First we dug into the Strawberry Fields and Peanut Butter Choco Dream. They were, by far, our favorites of the group. The strawberry glaze was perfect, and it being paired with white chocolate chips only made it even better.
Peanut butter and chocolate is one of E and my favorite flavor combinations, so it should come as no surprise that Destinee's is the first donut we finished completely. No shame at all! The Oreo Explosion was COVERED in Oreo dust. What could be bad about that? The Morgan's Sundae tasted like a warm banana chocolate chip muffin. It was DELICIOUS! All four donuts were hits in our book! We will definitely be back for more!
Beignets – 45 Broadway #1, Denville, New Jersey 07834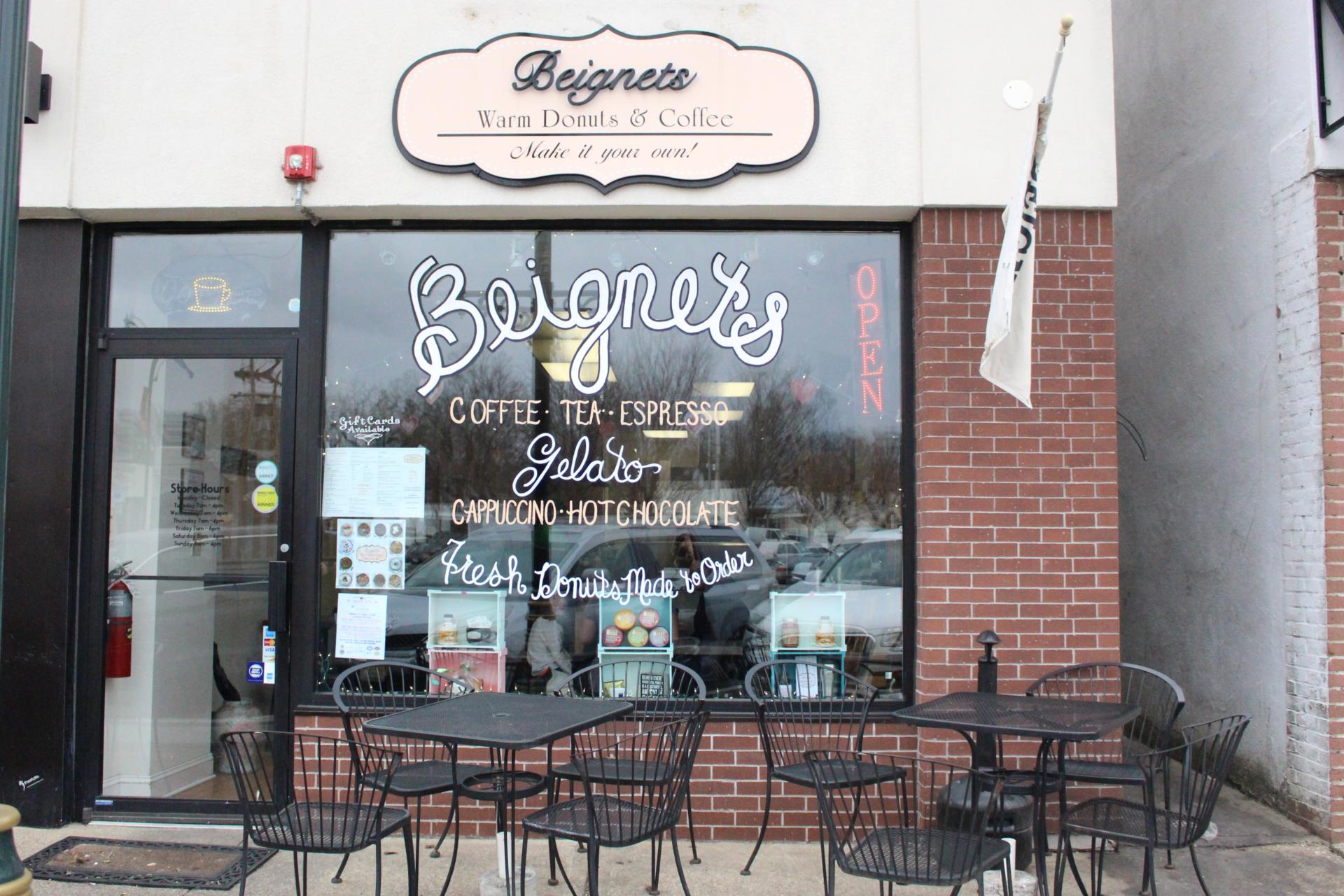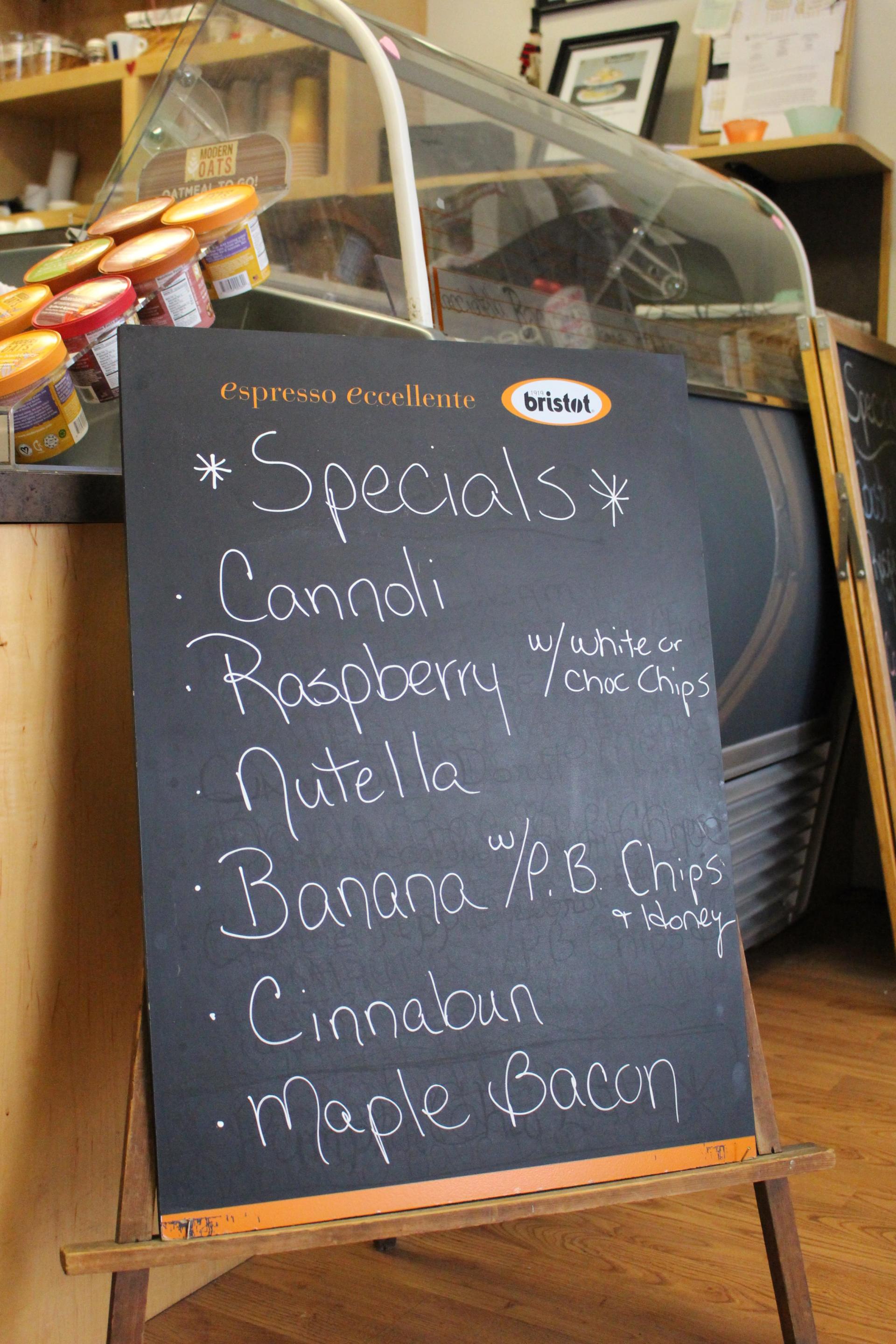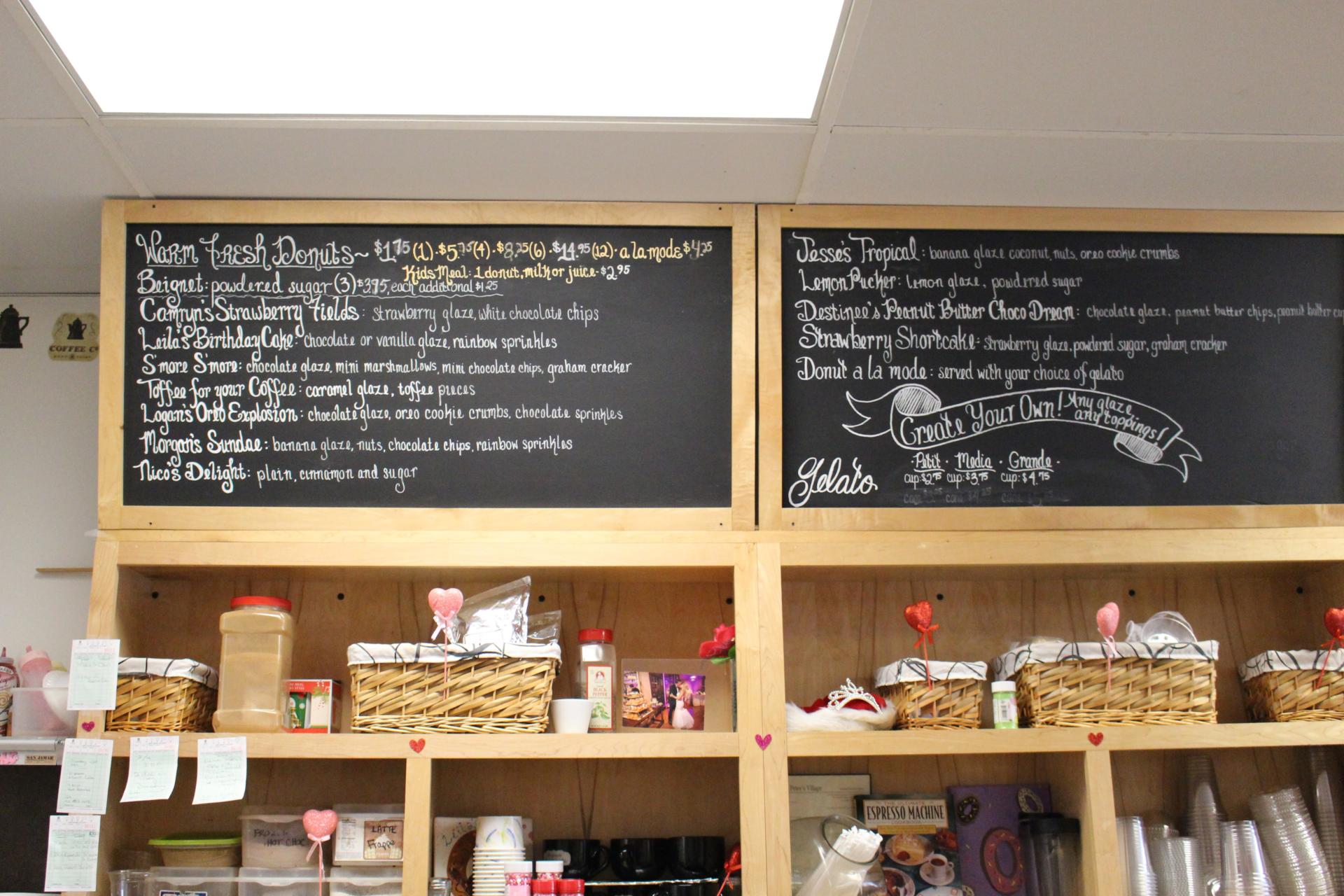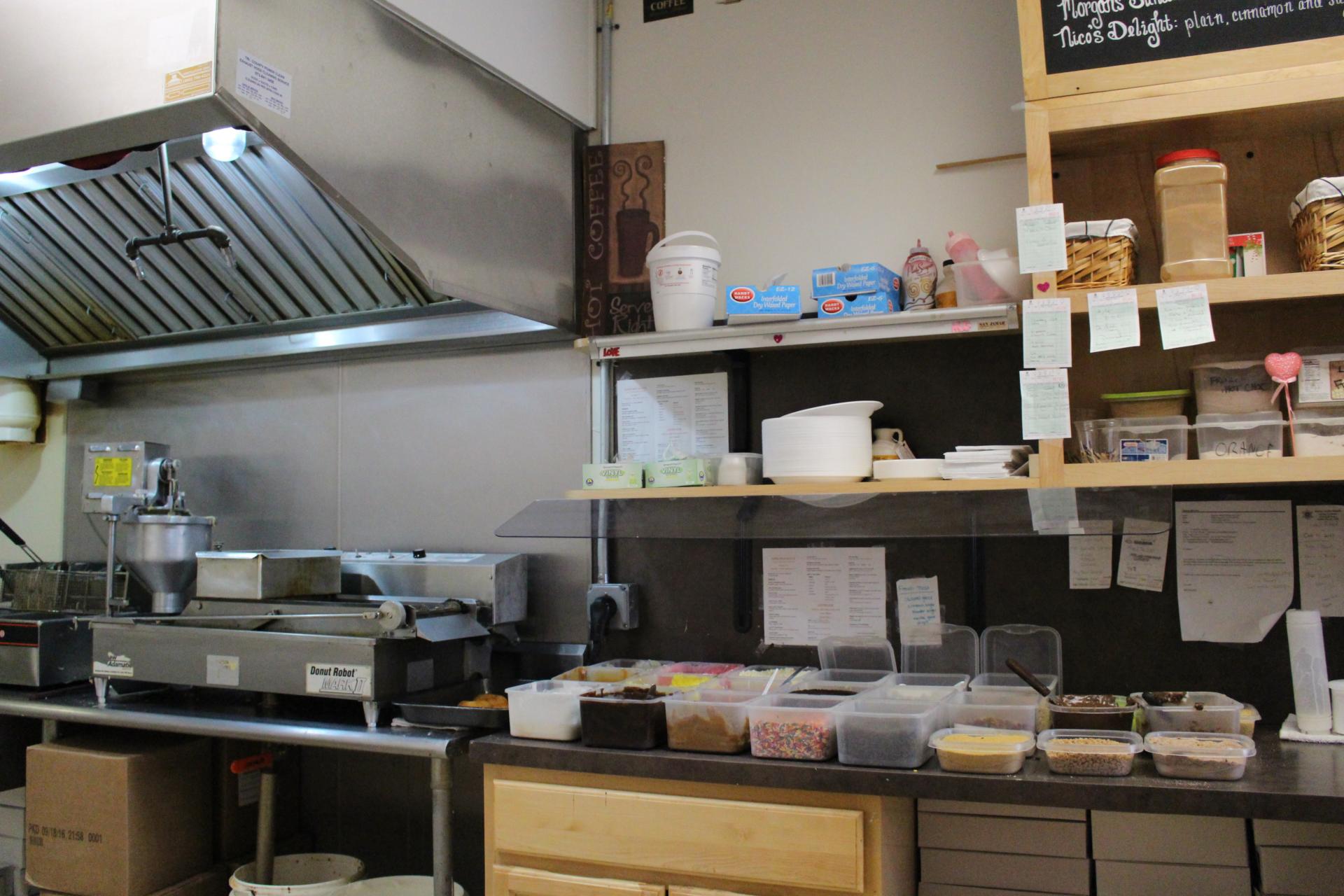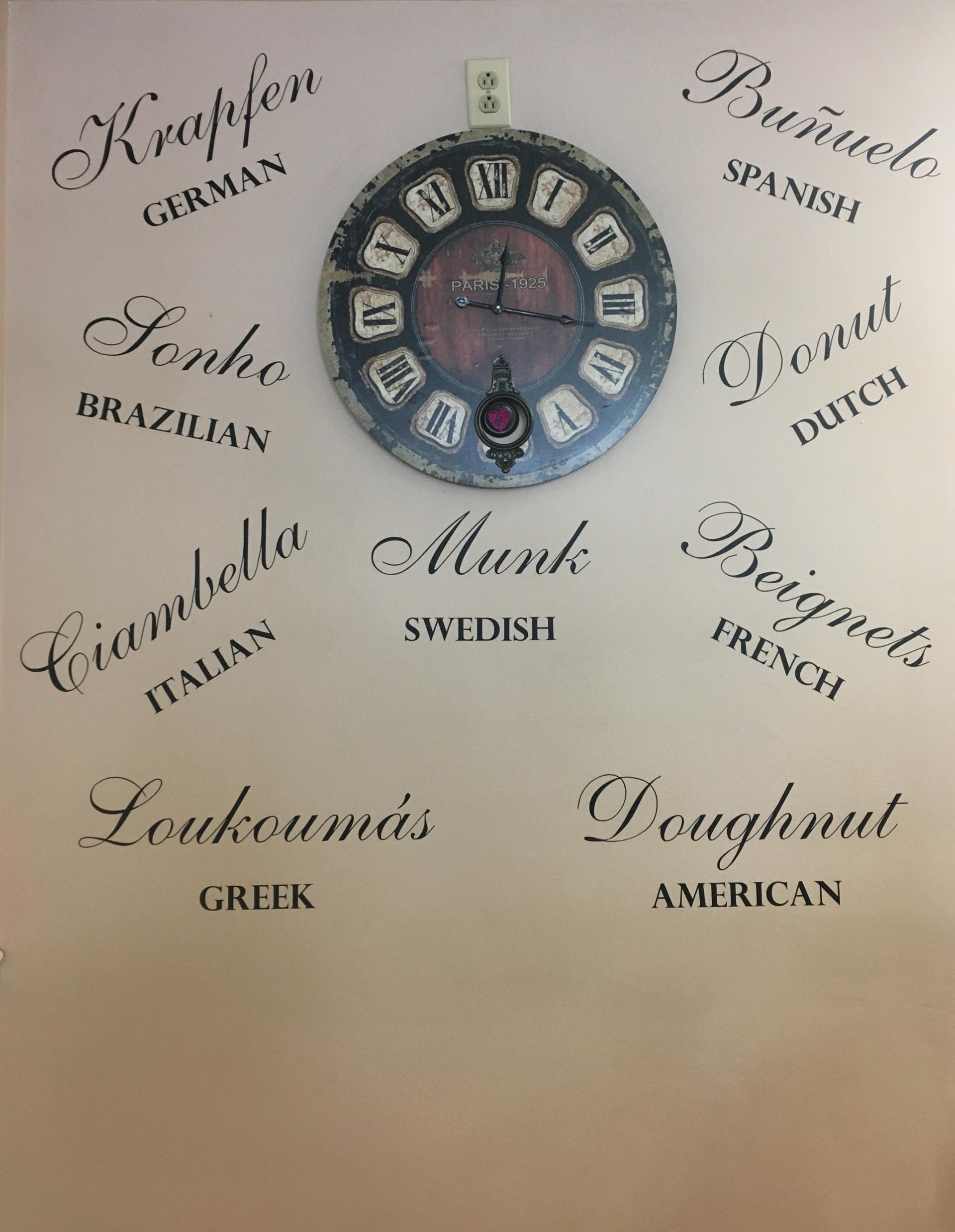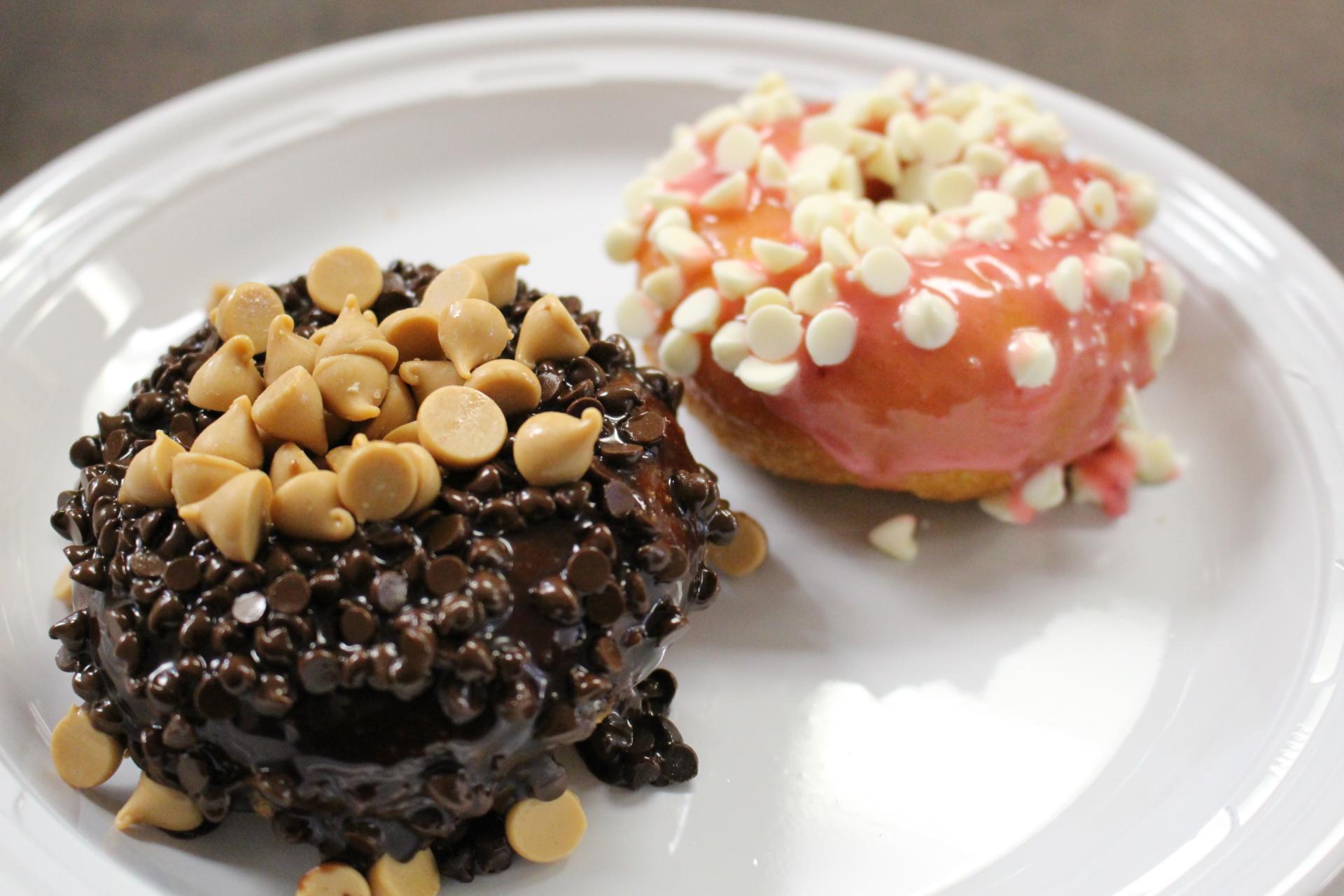 Camryn's Strawberry Fields and Destinee's Peanut Butter Choco Dream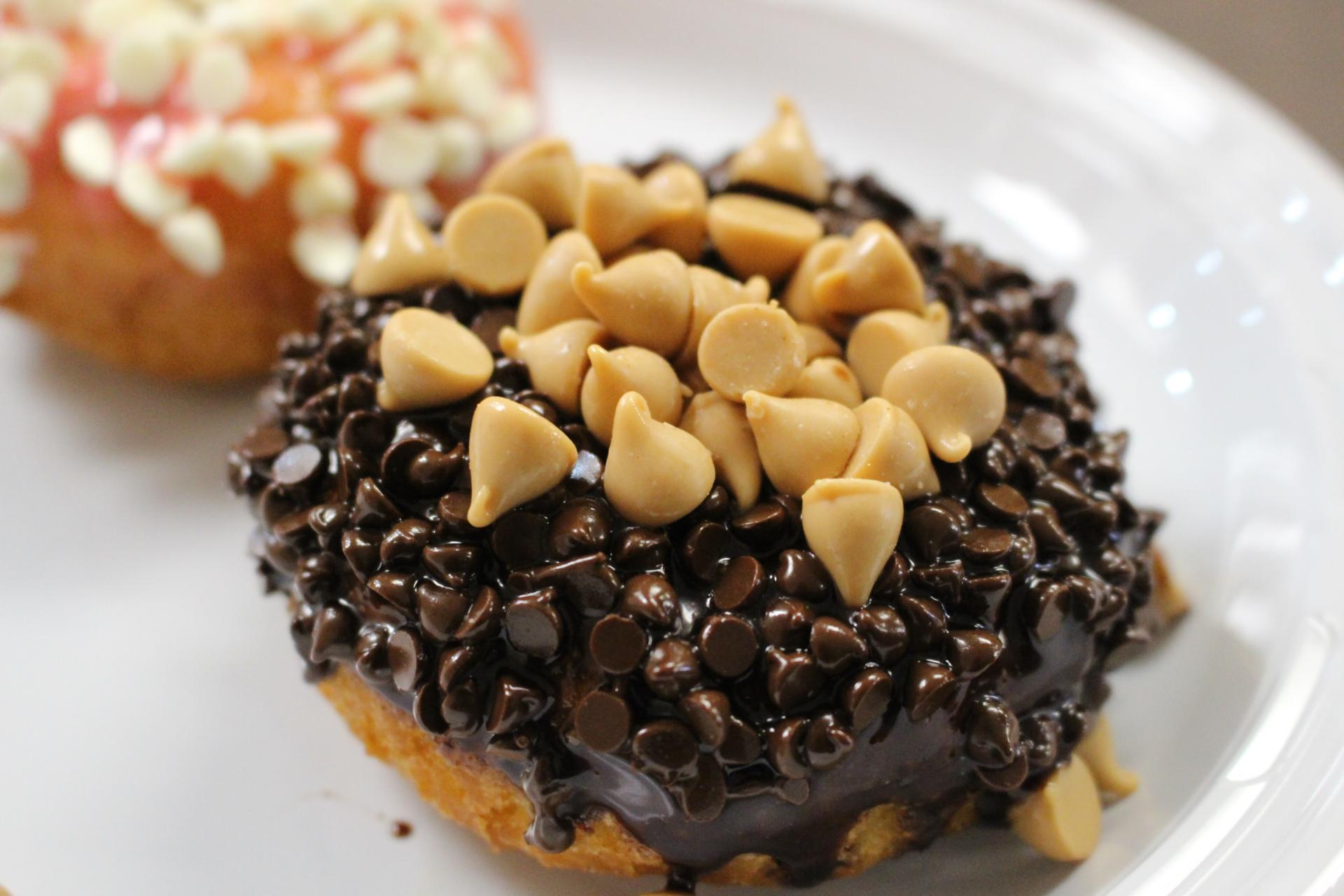 Destinee's Peanut Butter Choco Dream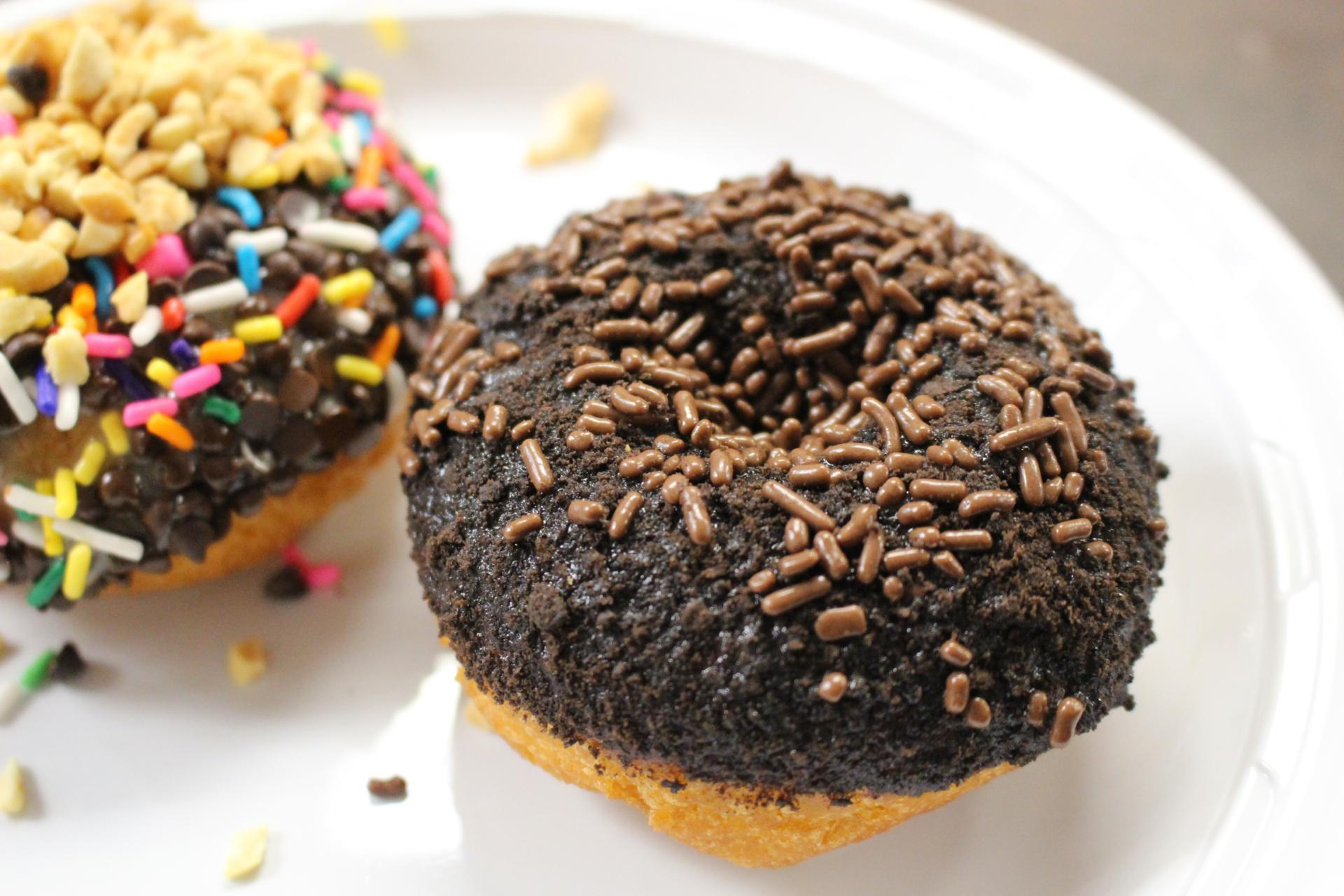 Logan's Oreo Explosion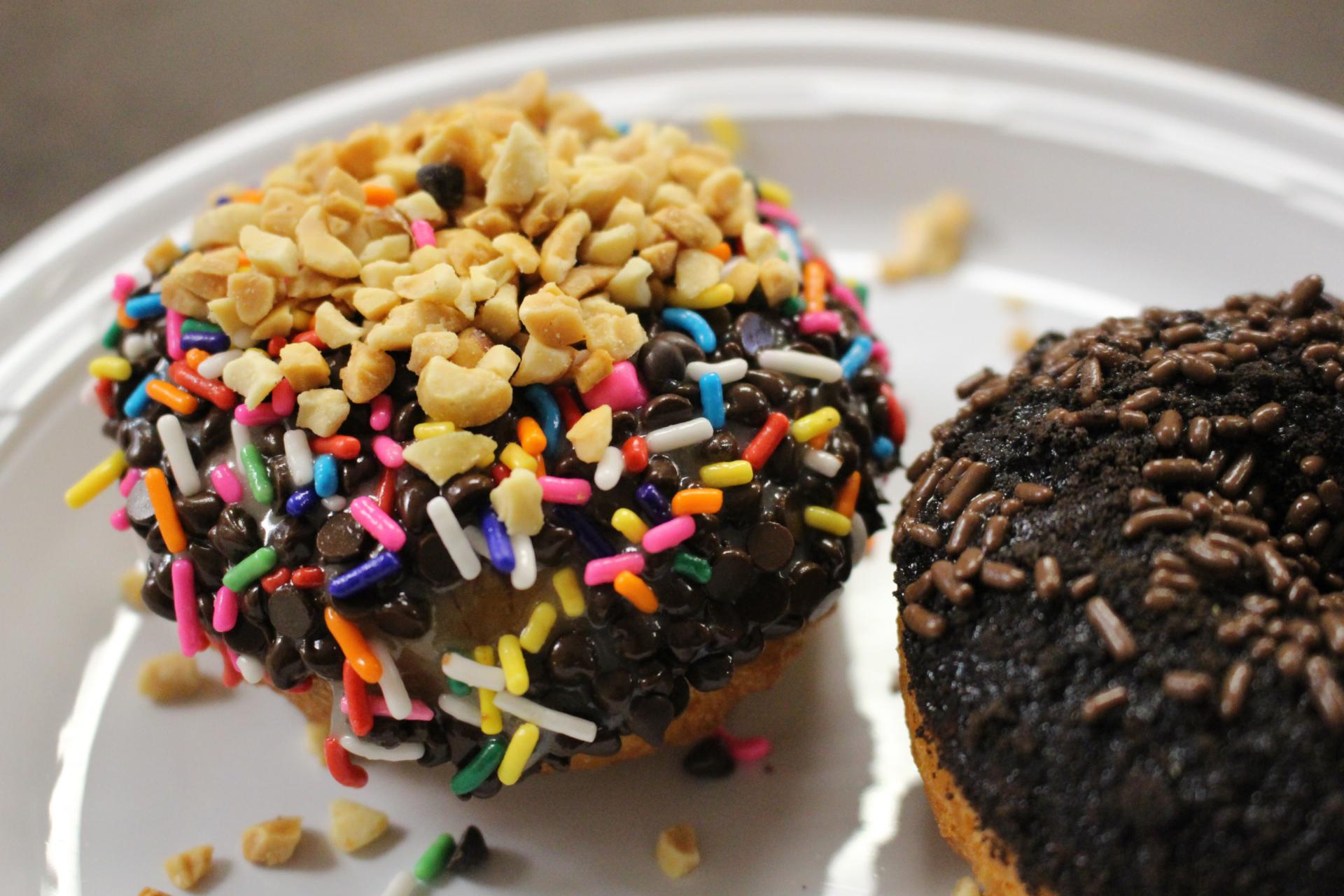 Morgan's Sundae