Valentine's Day is a week away! WOW! How is it already February?!
When it comes to Valentine's Day, E and I usually celebrate with funny cards, small inexpensive presents, and a home cooked meal. Last year, I made oxtail in the Crockpot. This year I am making short ribs. So excited!
Before E and I were together, though, I still celebrated Valentine's Day. Who says you can't treat yo' self?! I would start off the celebration with a manicure and pedicure, and then would come home and open a bottle of wine, get into my most comfortable pajamas, and watch a good chick flick. It was awesome!
Lets be honest, I still do all of these things for myself every year on Valentine's Day. Who says a married woman can't still treat herself? This year I am treating myself with some new jammies and a new robe courtesy of Adore Me. I am such a sucker for a cute, classic pair of pajamas. When I saw these pajamas on their website, I immediately added them to my cart. They looked so soft and comfortable! I have been wearing them non-stop since their arrival. While I was browsing, I decided to check to see if Adore Me had robes. My old robe FINALLY needed to be retired after 6 years. Sad face. I saw this cozy robe and also added it to my cart. It is just as soft as I imagined it would be. I have been lounging in it every morning and weekend. I plan on hanging out in both when we celebrate Valentine's Day this year. Now…if only Valentine's Day wasn't a work day!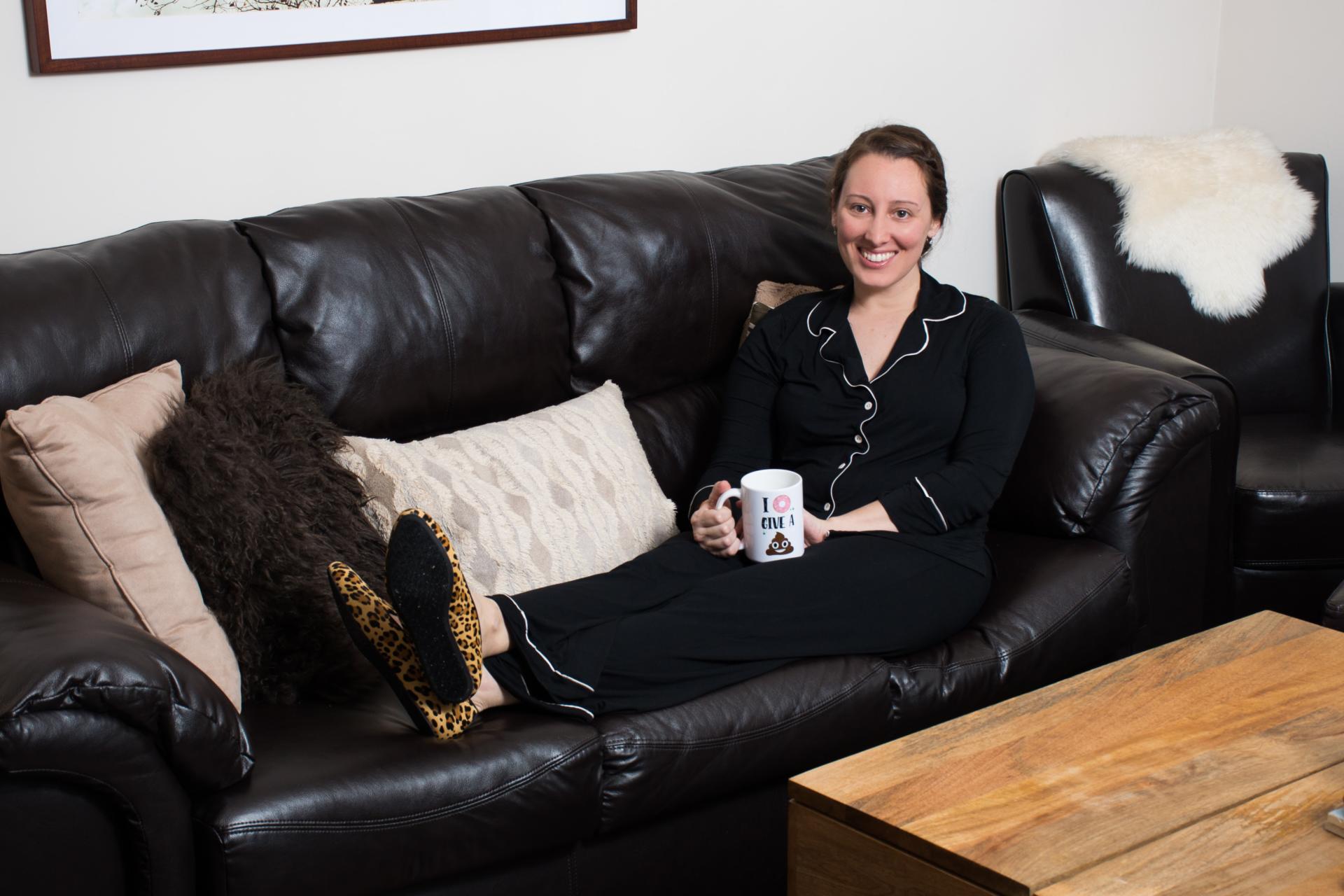 Pajamas: Adore Me, Slippers: Birdies, Mug: Etsy, Robe: Adore Me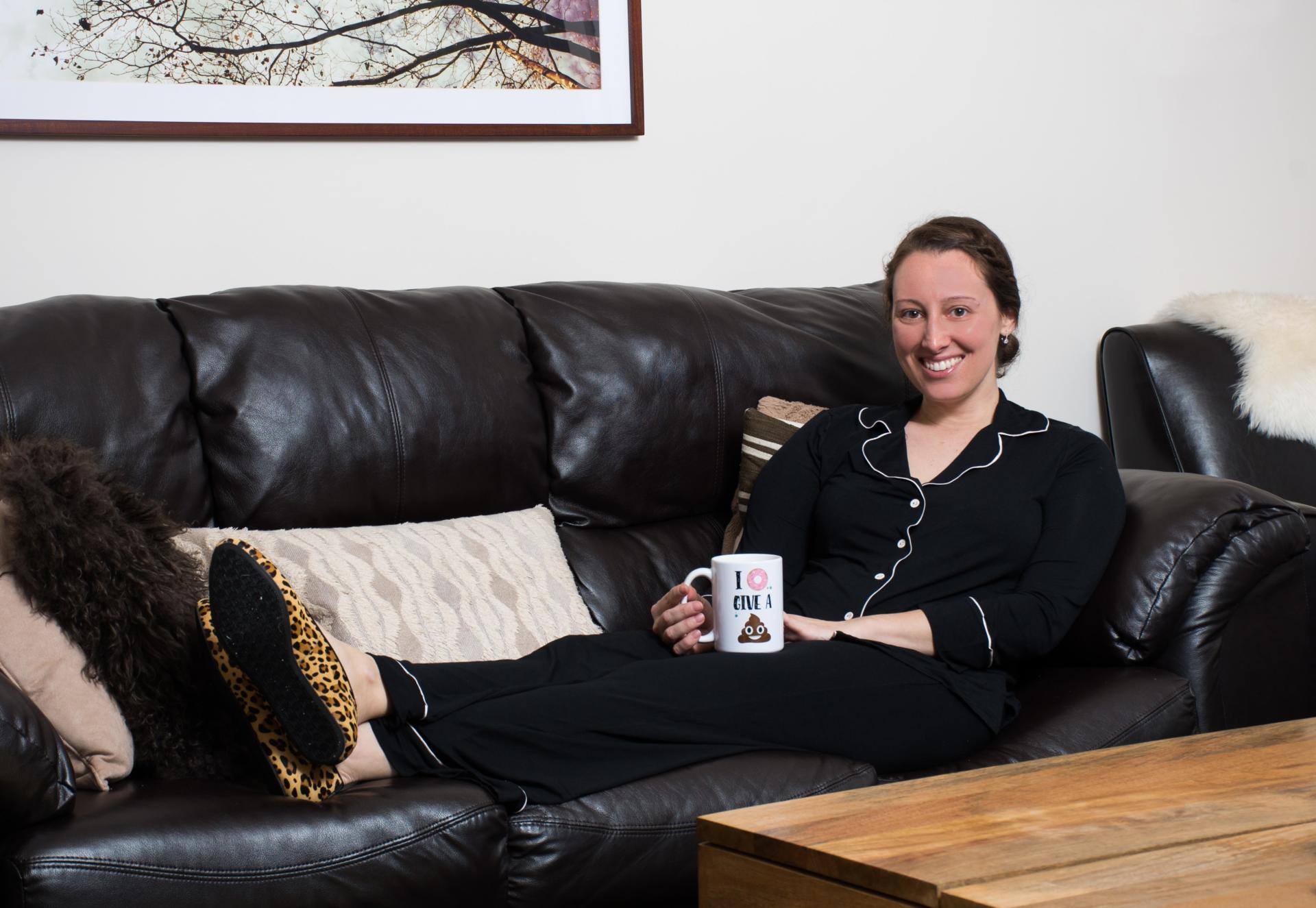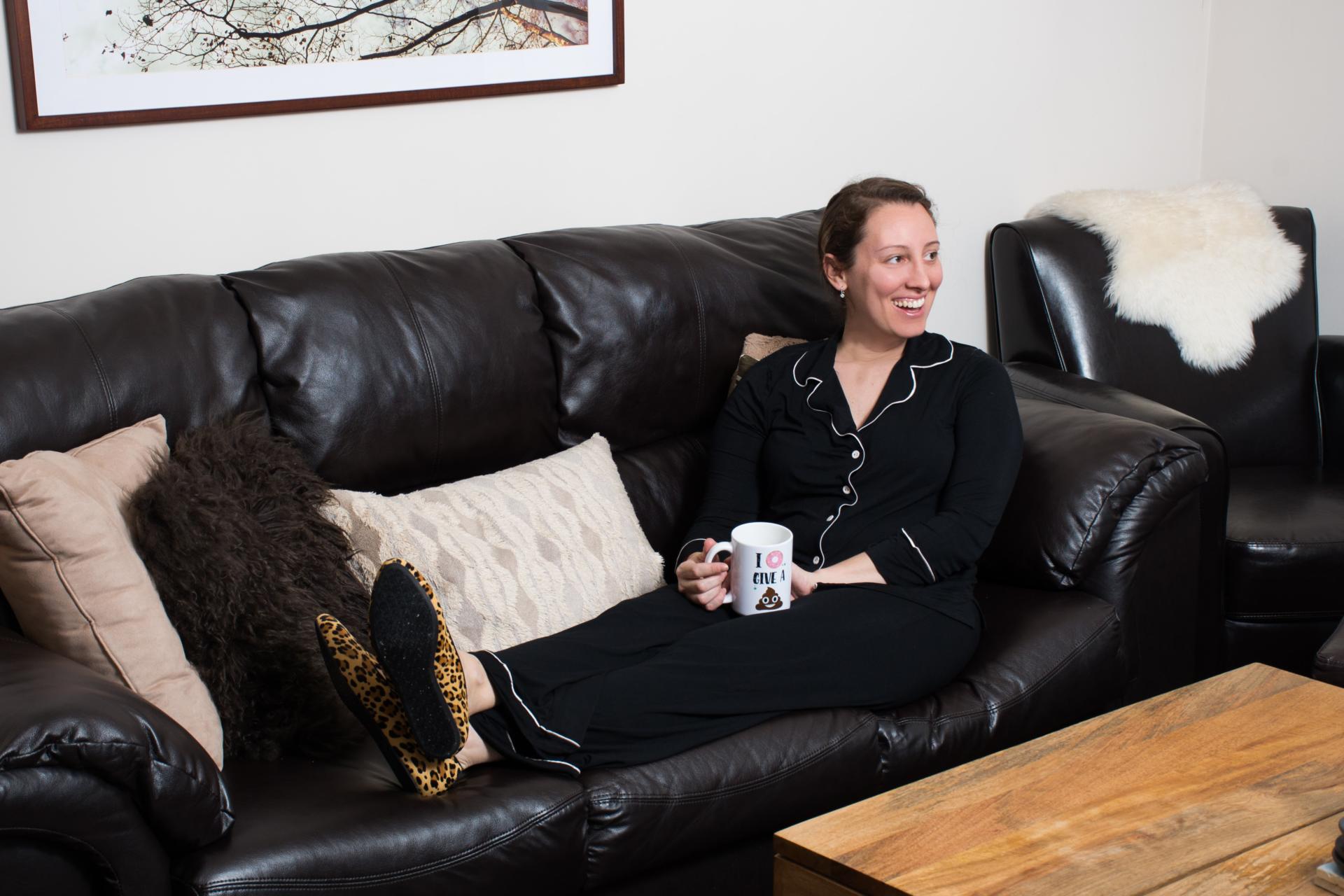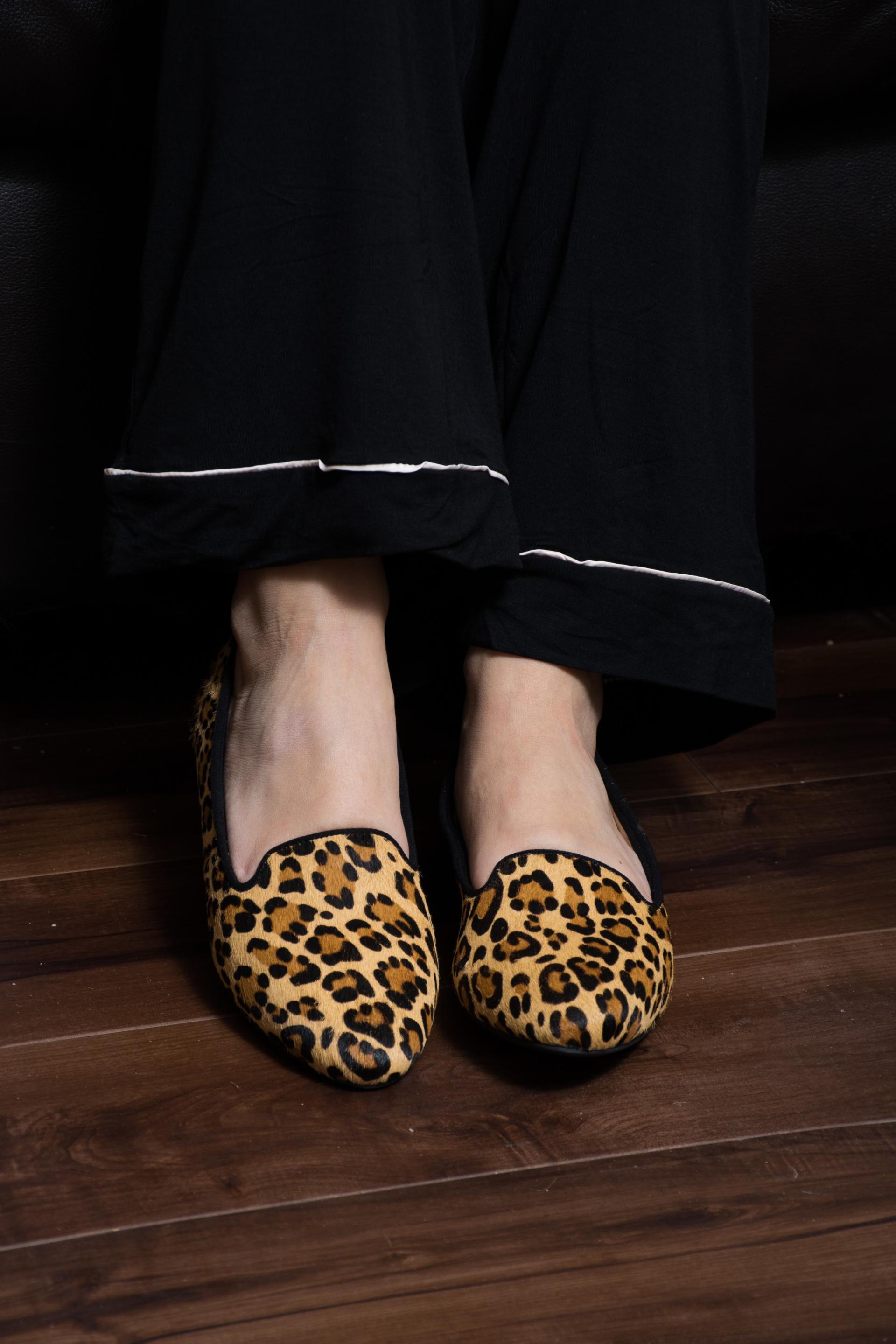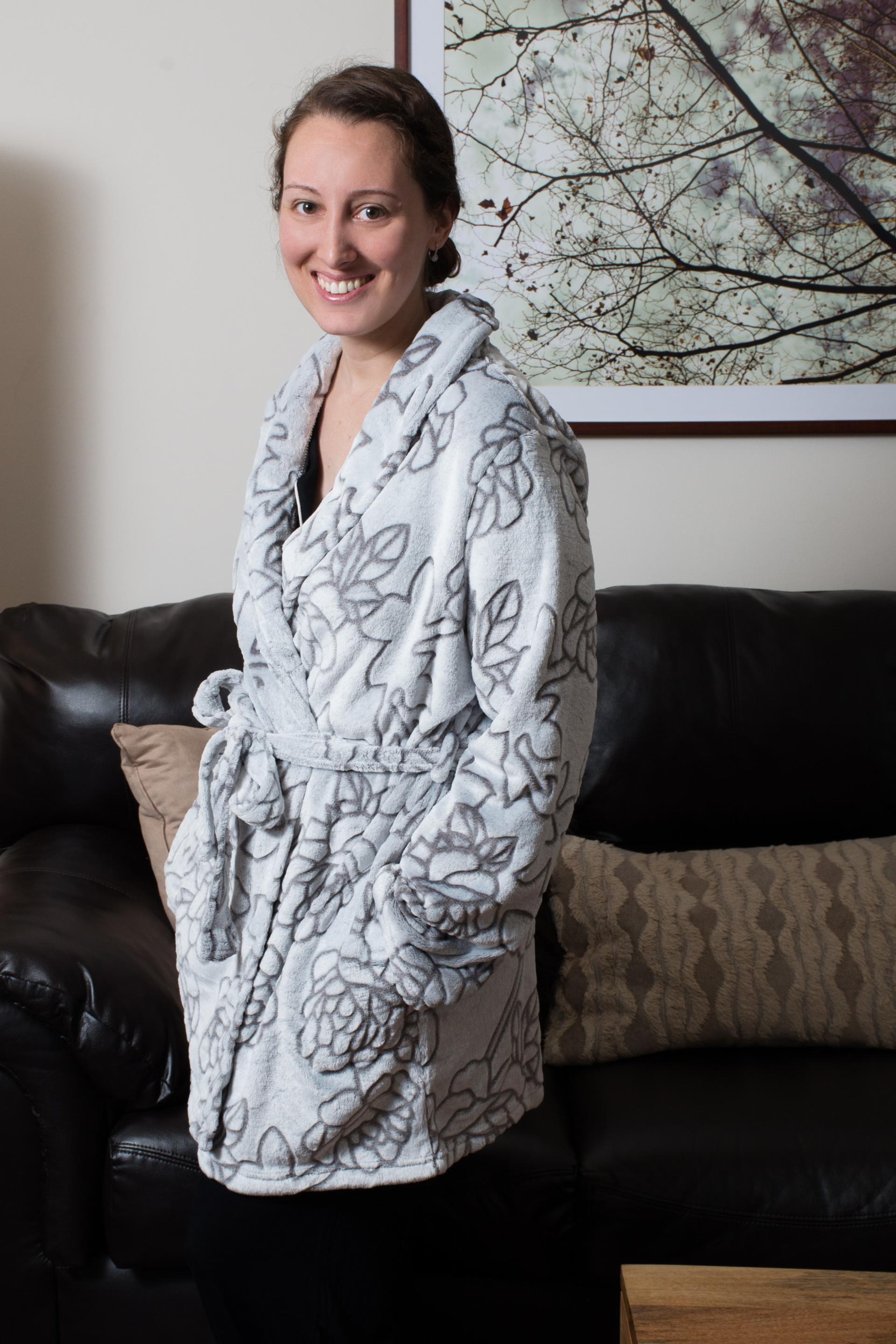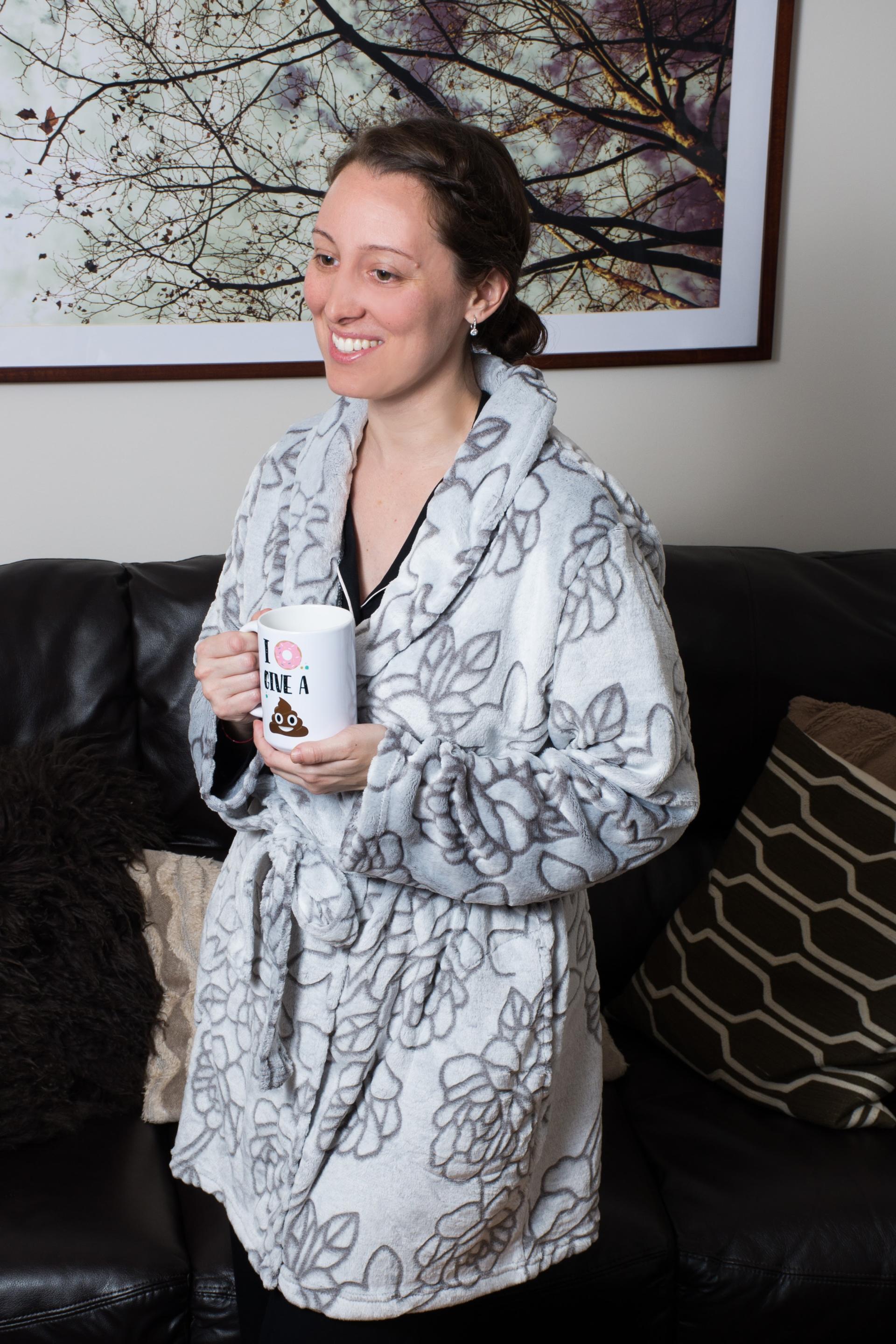 Thank you Adore Me for partnering on this post.